Starbucks Japan Autumn Tumblers and Mugs 2022
Starbucks Japan Autumn Collection 2022 Vol. 1: Siren's Coral Treasure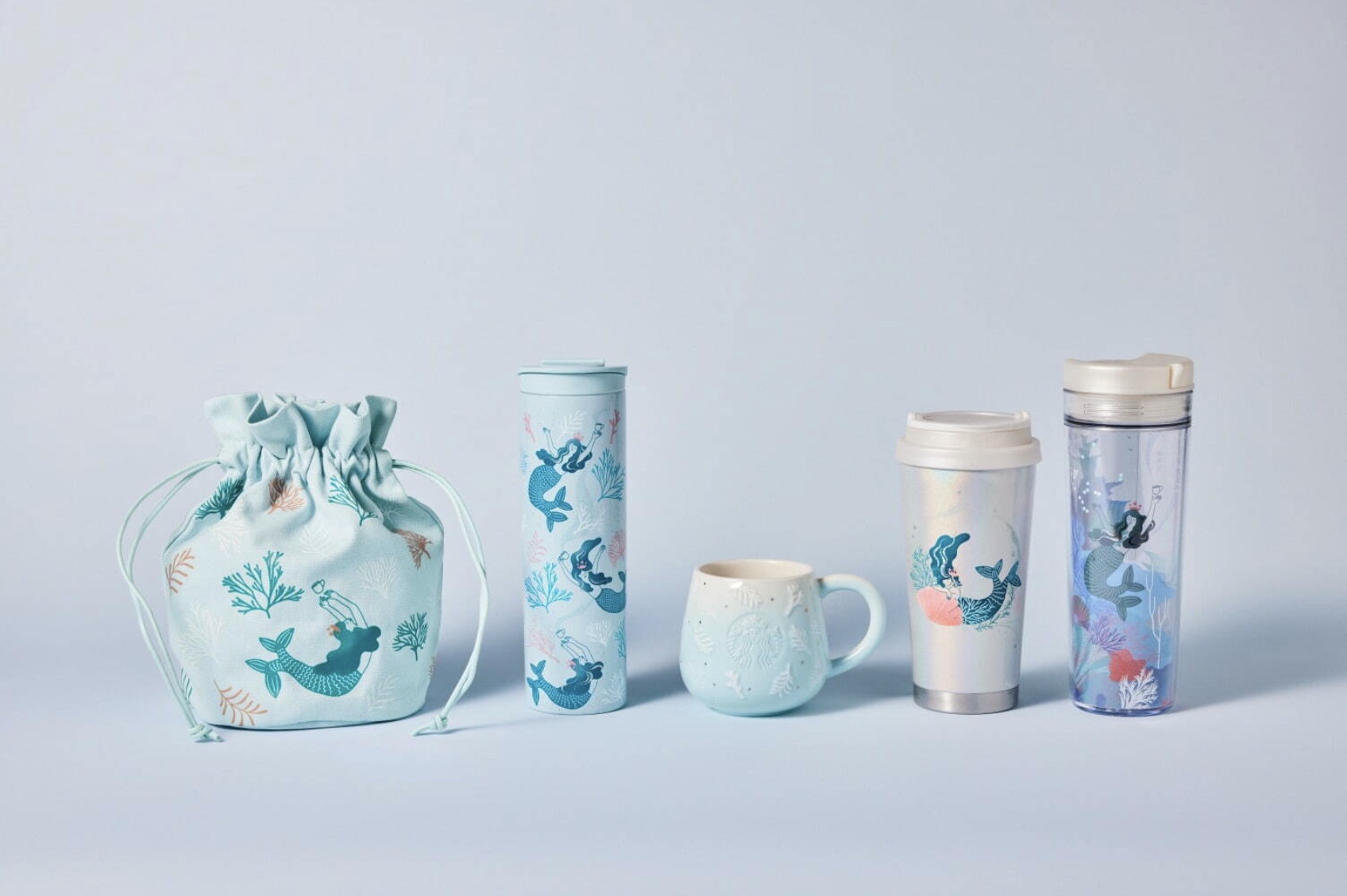 Starbucks Japan's autumn collection for 2022 is just arriving!
Starbucks, one of the most famous and popular cafes around the world, offers seasonal drinks and merchandises including mugs and tumblers as well as comfortable places to work, study and chat. Starbucks Japan has received a lot of attention from fans worldwide recently since it releases many exclusive items differing by seasons. In particular, New Year Collection in winter and Sakura Collection in spring are very popular among domestic and international fans.
Providing a variety of cool and cute items with different themes every season, Starbucks Japan just announced its autumn collection for 2022. The first theme of this autumn is SIREN'S CORAL TREASURE in the hope of protecting the beautiful ocean, which is to start from September 1, 2022. Additionally, its autumn food and drink lineup is launching with the concept "Our Harvest Table" at the same time.
▽Starbucks Japan is also releasing its marron-themed merchandise, too!▽
Starbucks Japan Autumn Collection 2022 includes stainless tumblers, bottles and mugs, which are what every Starbucks fan should check out.
Let's see the details about Starbucks Japan Autumn Collection 2022's merchandise!
Left: Anniversary 2022 Stainless TOGO Tumbler Siren 473ml 4,500 yen
Right: Anniversary 2022 Stainless TOGO Tumbler Bottle Siren Blue 473ml 4,350 yen
Left: Anniversary 2022 Mug Gradation 355ml 2,500 yen
Right: Anniversary 2022 Bag Siren 2,000 yen
Left: Anniversary 2022 Tumbler Siren 473ml 2,300 yen
Middle: Anniversary 2022 Bearista Mermaid Green Mini 2,000 yen
Right: Anniversary 2022 Bearista Mermaid Green 3,300 yen (Sold Online)
Sales Period: From September 1, 2022
---
▽Let's review Starbucks Japan's lineup in 2022!▽
▽Related Articles▽
▼Editor's Picks▼
---