Starbucks Japan Autumn Marron Beverage 2022
Starbucks Japan Autumn Drinks 2022: Marron Flavored Beverage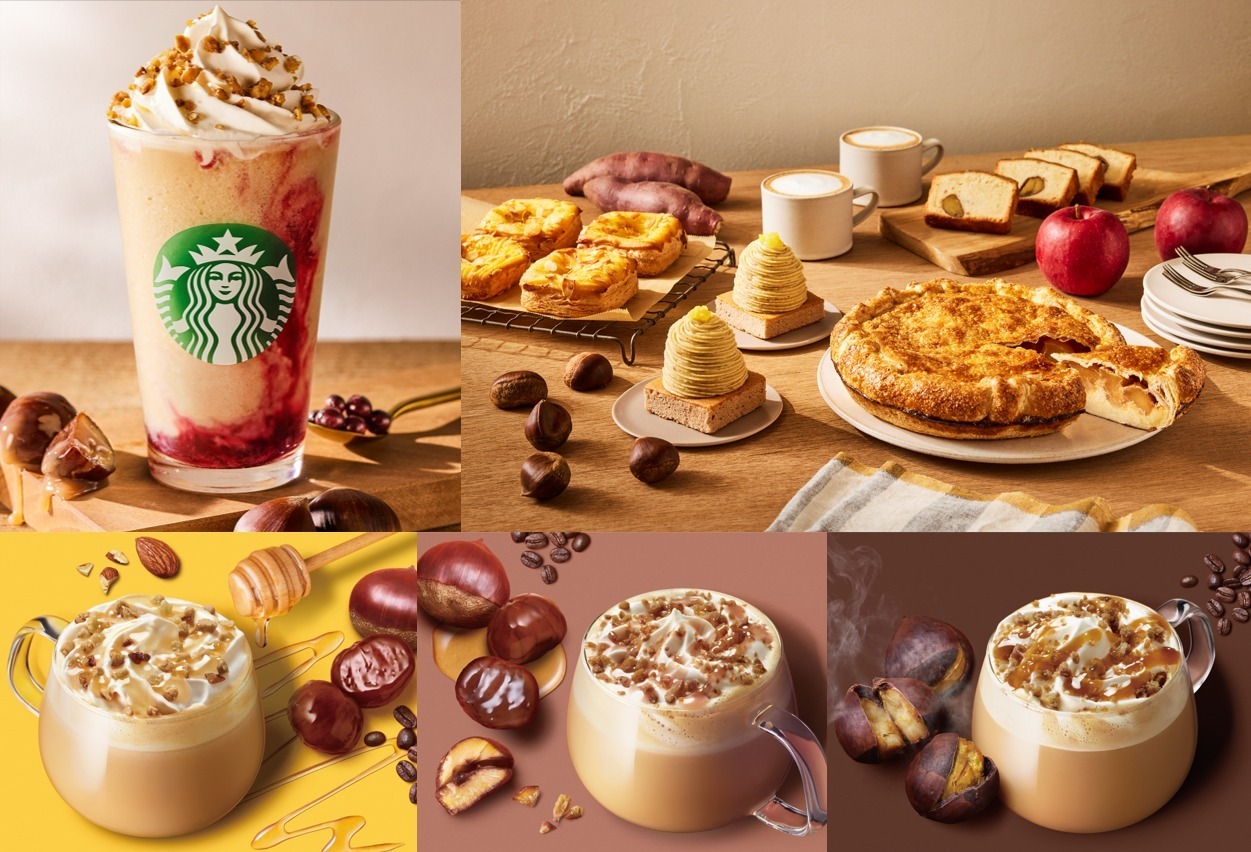 Starbucks Japan's special drinks have become very popular among Japanese and foreigners. Every year for spring everyone waits for the announcement of the new cherry blossom collection. But while the sakura collection is certainly their flagship special drink, Starbucks Japan has original and delicious special drinks for every time of the year and they change it every year! So Starbucks fans can be excited all the seasons every year to try a different special flavor.
One of the most special after the cherry blossom session in Spring, is in Autumn. Autumn is one of the most beautiful times to visit Japan, with momiji. The whole country turns red, orange and yellow. Just like cherry blossoms in spring, in autumn Japanese people love to go to parks, mountains or special places to contemplate the beauty of the autumn leaves. Especially the most famous are the leaves of Japanese maple and Ginkgo. And with the momiji it's also the perfect time to enjoy a delicious drink.
From September 1 (Thursday) til September 20 (Tuesday), Starbucks Japan will release four new drinks, one frapuccino and three lattes, that combines coffee and marron. The limited edition frappuccino, Marrone Cassis Frapuccino would be available at all the Starbucks stores nationwide. But to make it more fun and interesting, the limited edition lattes will be released in different areas and can only be tasted in each area. Mont Blanc Latte, Honey Marron Latte and Roasted Chestnut Latte will be available in East Japan, Central Japan and West Japan!
Want to know more? Let's check the special ingredients for each drink!
Marrone Cassis Frappuccino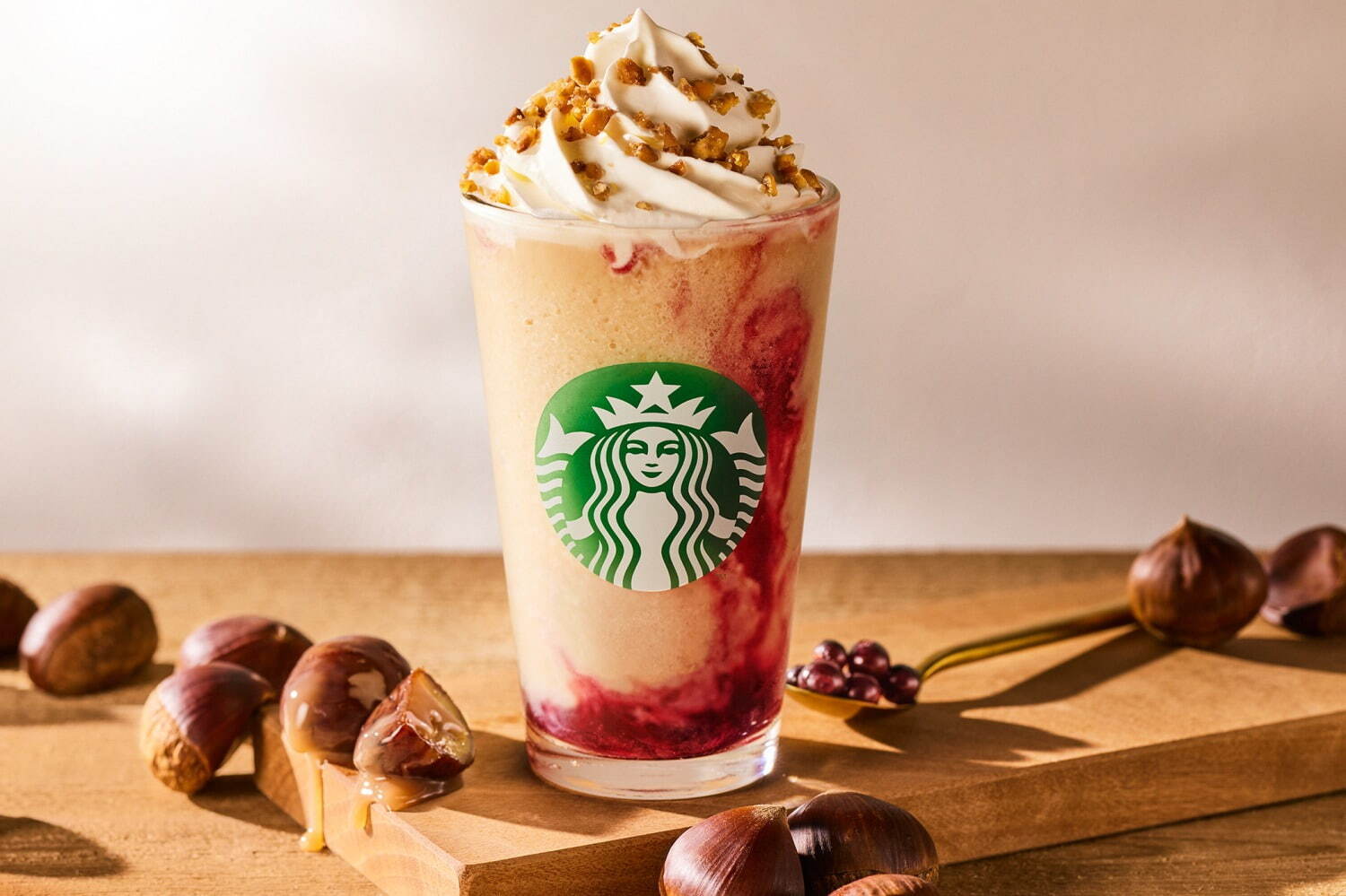 The Marrone Cassis Frappucino is a milk-based frapuccino that combines the flavor of marron with fruity cassis, adding a small amount of coffee as a secret ingredient to enhance the mild sweetness of the cassis. To make it even more delicious, i's topped with a generous amount of whipped cream.
East Japan Area: Mont Blanc Latte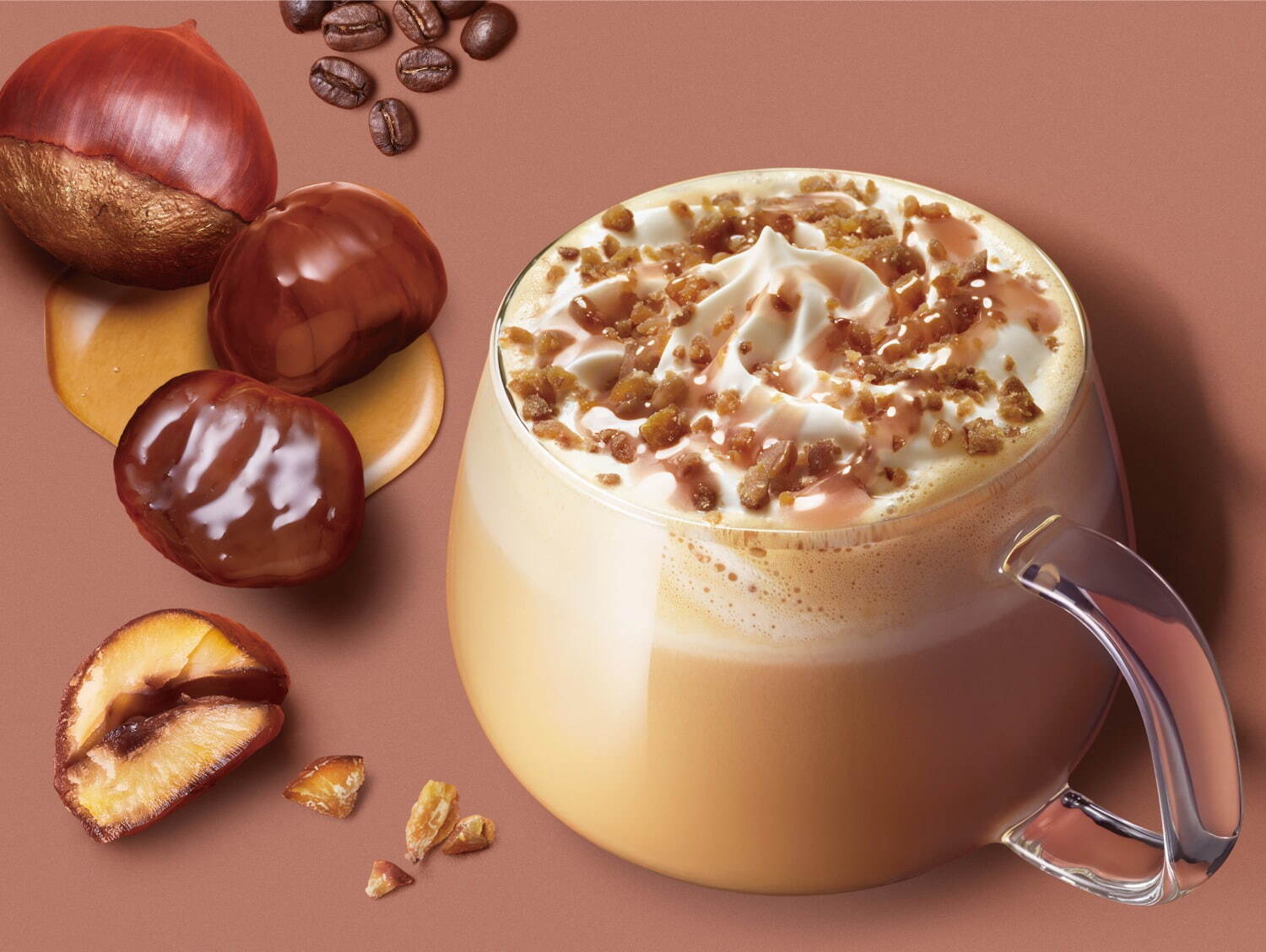 As the name suggests the Mont Blanc Latte is inspired by the famous Mont Blanc, one of the most popular sweets in Japan especially in autumn. For this special drink only available in the East area of Japan they use an oat milk as a base with a light-taste blonde roasted espresso, combined with marron whipped cream mixed with marron sauce and topped with small pieces of ground chestnuts.
Central Japan Area: Honey Marron Latte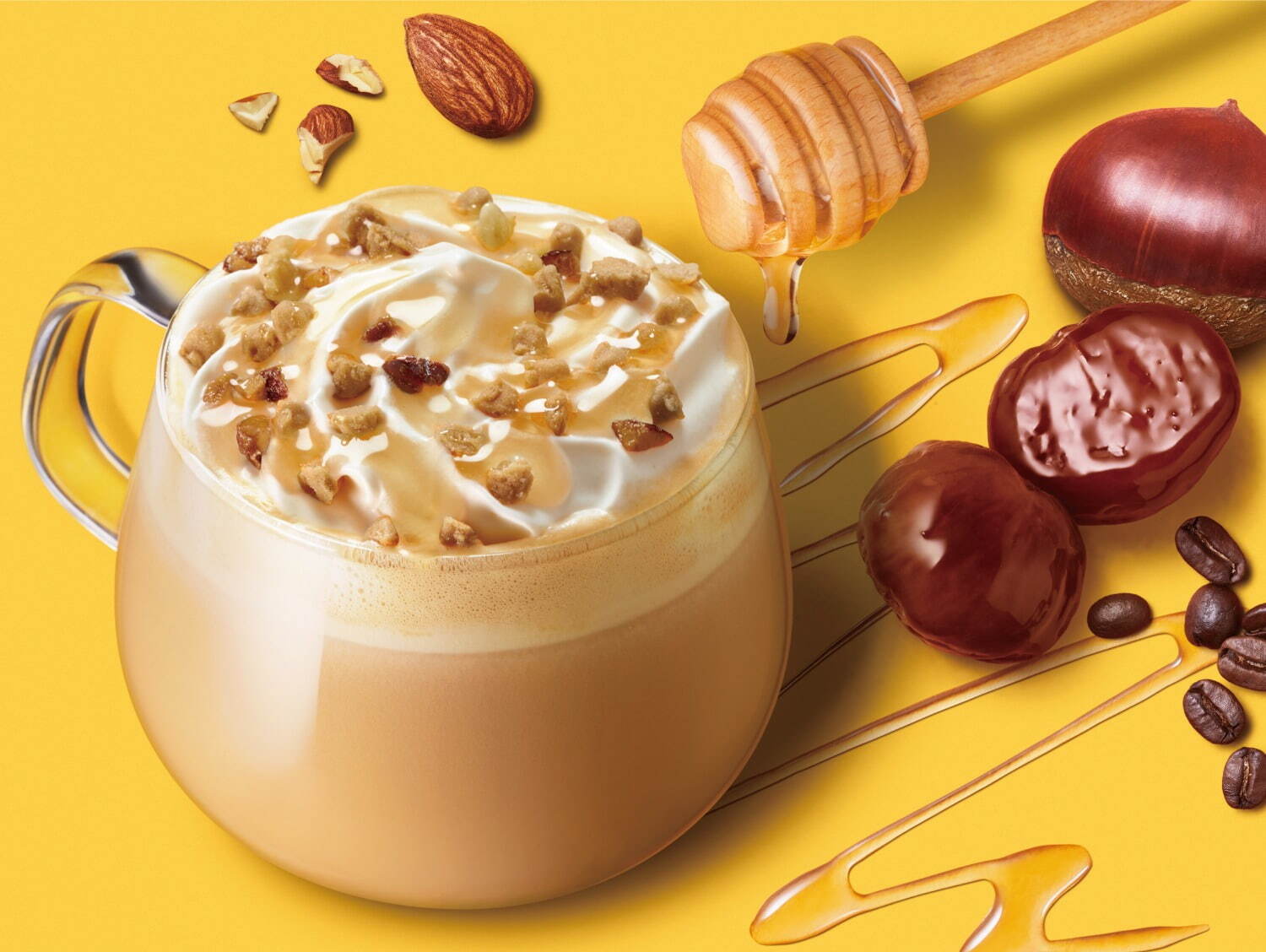 On the other hand, the central Japan area special drink Honey Marron Latte it's also a combination of blonde roast espresso and oats milk but as you can imagine from the name, in this case the hot latte is topped with honey. The whipped cream is finished with delicious honey and sprinkled with caramel nuts.
Western Japan Area: Roasted Chestnut Latte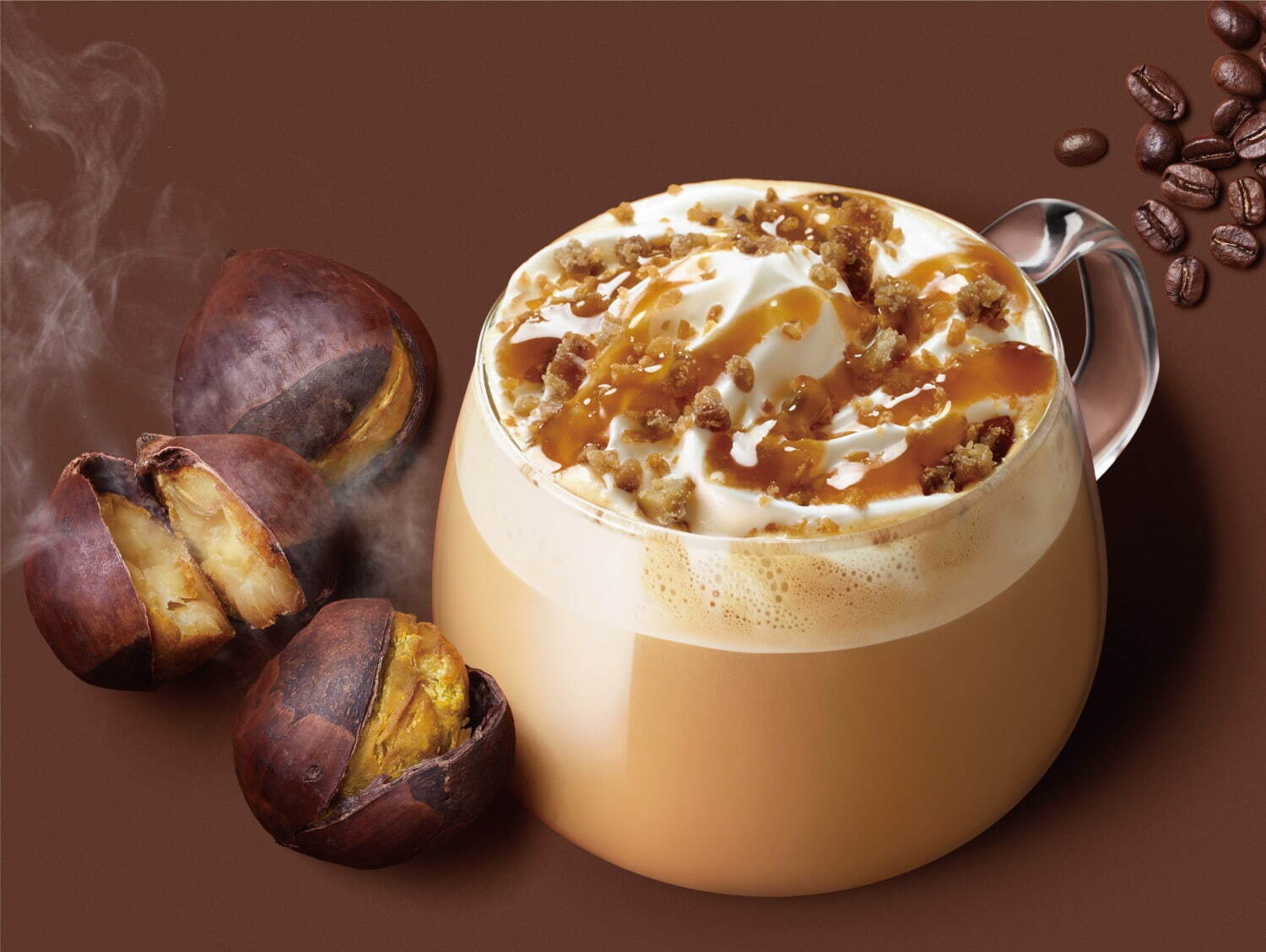 Last but not least, Roasted Chestnut Latte is the limited edition for the western Japan area. Roasted chestnut sauce is added to the combination of blonde roasted espresso and oats milk giving to the drink the texture, aroma and gentle taste of roasted chestnuts.
Extra: Special Food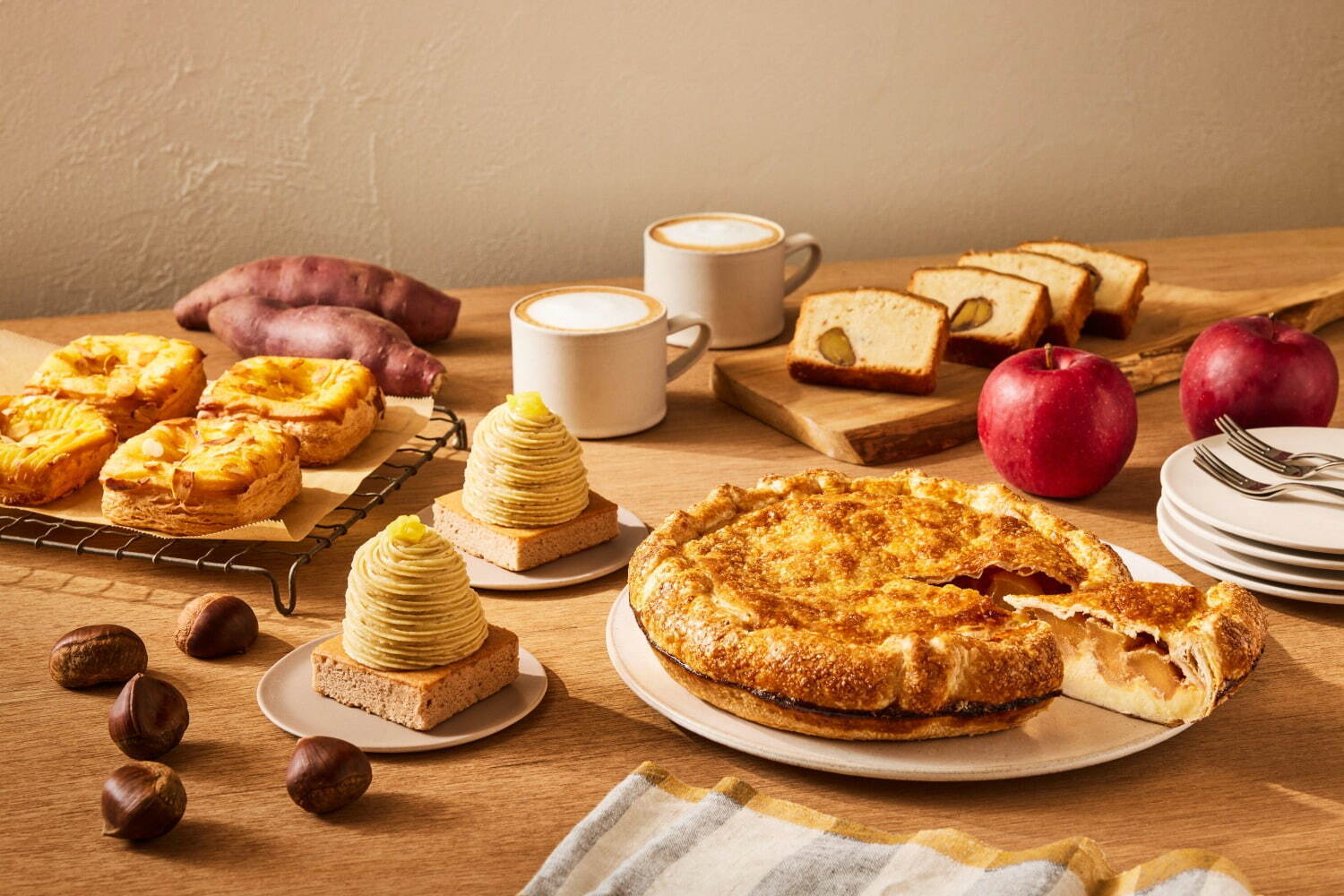 The food menu will also have special sweets for this time of the year, which you can enjoy along with your drink.
---
Marrone Cassis Frappucino
Price: 660 yen (Tall size only); 648 yen for take-out
Sales Period: 1 ~ 20 September, 2022
Mont Blanc/ Honey Marron/ Roasted Chestnut Latte
Price: Short 530 yen/Tall 570 yen/Grande 614 yen/Venti® 660 yen in store; Short 520 yen /Tall 560 yen/Grande 603 yen/Venti® 648 yen for take-out
Sales Period: 1 ~ 20 September, 2022
Note: all prices are tax included
---
For more information about Starbucks special drinks and stores, or best things and places to do in Japan in Autumn, you can check these articles too!
▽Related Articles ▽
▼Editor's Picks▼
---