NAKED STAR AQUARIUM Christmas Event 2022
Maxell Aqua Park Winter Illumination event created by NAKED, in Tokyo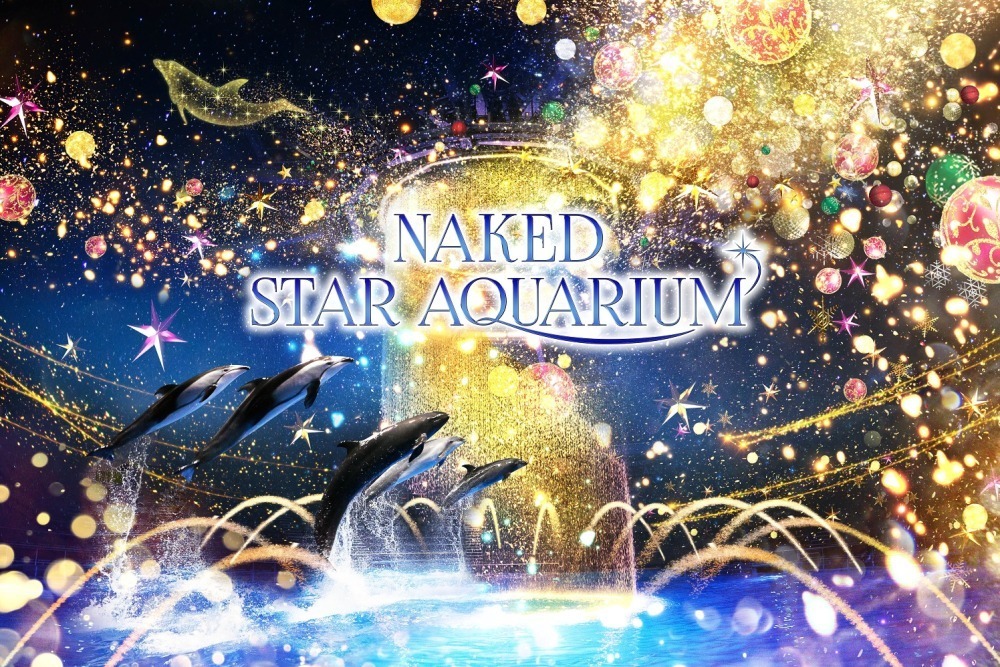 Enjoy a unique Christmas at Maxell Aqua Park Shinagawa, including a sparkling dolphin show on a stage inspired by the "Starry Sea"!
---
Located near Shinagawa Station Maxell Aqua Park Shinagawa is one of the most popular aquarium in Tokyo, home to 350 kinds of sea creatures.During the year in collaboration with the famous creative company NAKED the Maxell Aqua Park Shinagawa holds seasonal events for every season, such as cherry blossoms for Spring.
For Winter the aquarium is hosting a Christmas event "NAKED Star Aquarium" offering romantic and festive contents created combining sea creatures and the latest digital art technology produced by NAKED. The popular dolphin show will be also held with special effects of water, lights and projection mapping.
NAKED STAR AQUARIUM is held at Maxell Aqua Park Shinagawa from November 3 to December 25, 2022!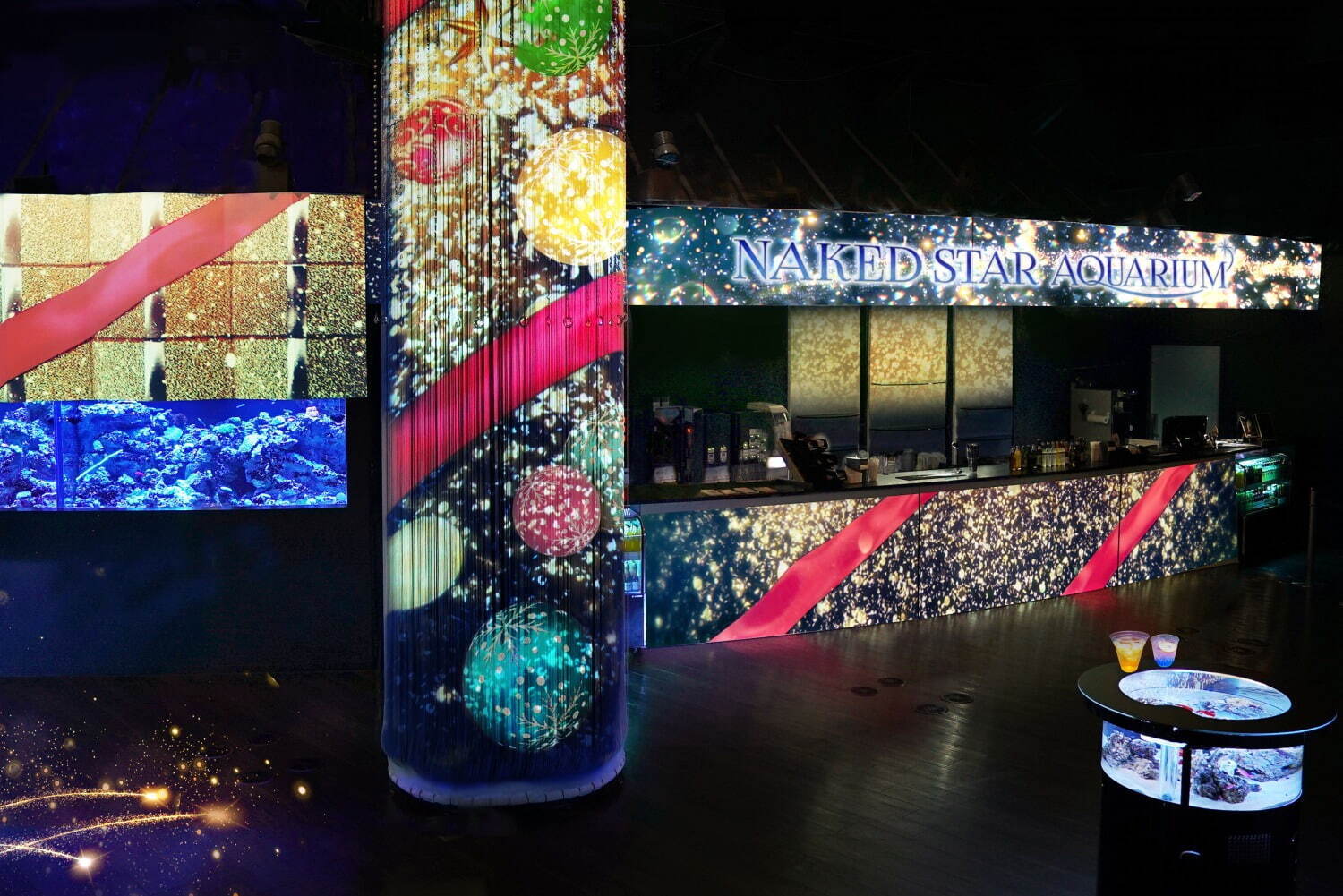 Based on their concept of "fusion of sound, light, images and living creatures" NAKED STAR AQUARIUM is well received every year during winter. The theme of the event is a Christmas party in a "sea of stars" with fantastic exhibits and performances that fuse the images of stars and Christmas ornaments created by Naked with the creatures that live in the aquarium.
Of particular note is the christmas season limited dolphin show that has gained popularity at Maxell Aqua Park Shinagawa. The daytime program is titled "Dolphin Decoration" and is a storybook program with the dolphins making a Christmas cake and getting ready for a party with their friends. Participants can enjoy a heartwarming time with their own participation in the show, including shaking hands.
On the other hand, the night program, "Bright Christmas Party," is a 360-degree Christmas party surrounded by countless stars. It creates a lively and fantastic party with dolphins.
At the "Welcome Christamas Tree" at the entrance, sparkling fishes welcome you against the backdrop of a night sky sparkling with stardust. Continue on to "Sky Over City," an area inspired by the world of the sea, where fish swim in constellations in the sky.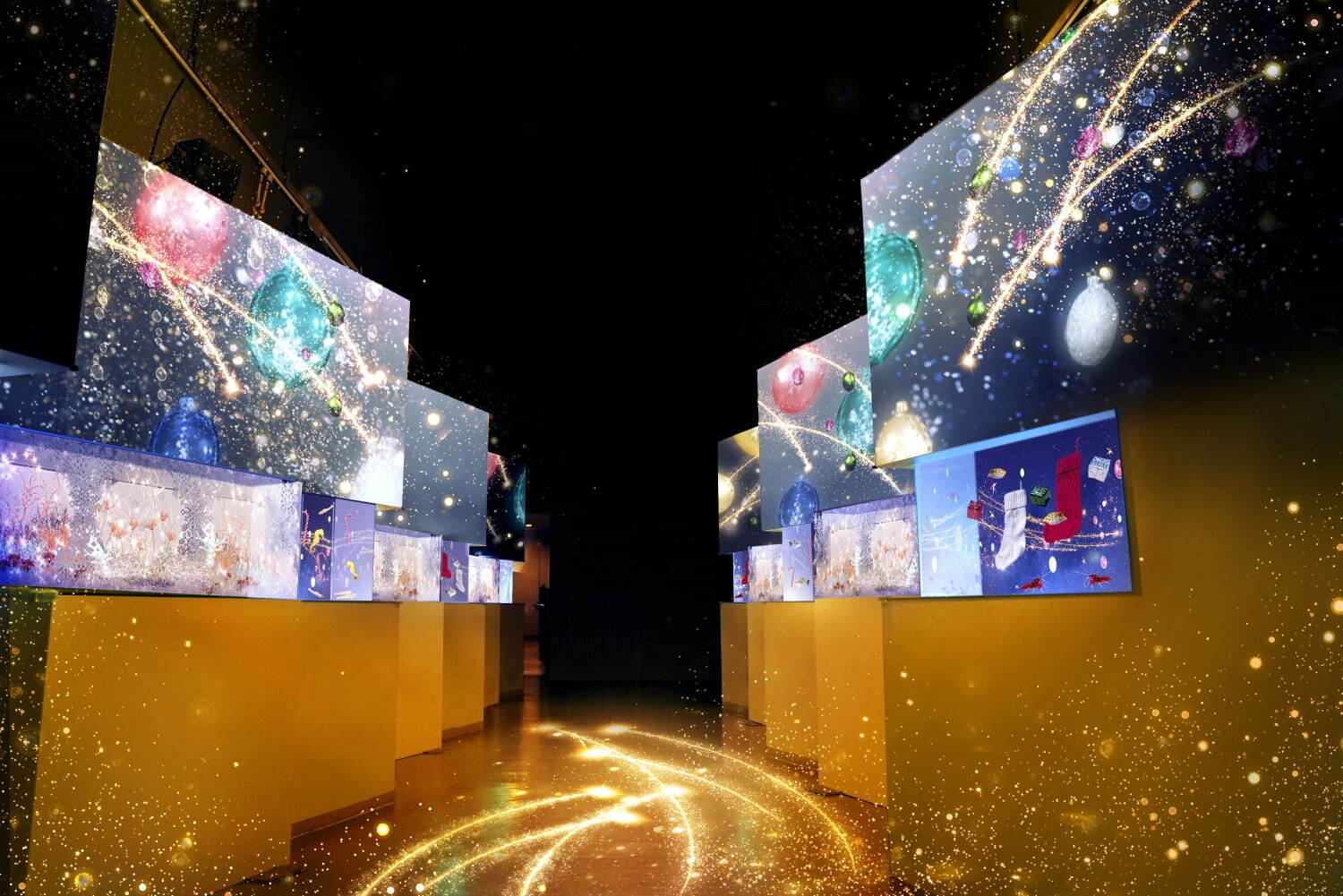 In the next area "Bright Sky Street" visitors can enjoy the sensation of strolling through the starry sky with fish swimming along with shooting stars. Moreover the Shiny Starry Bar, a starry ocean bar space, will offer seasonal Christmas drinks.
Naked Star Aquarium
Venue: Maxell Aqua Park Shinagawa
Access: 2 min walk from Shinagawa Station
Period: November 3, 2022 (Thursday, national holiday) – December 25, 2022 (Sunday)
Hours: 10:00-19:30 on Weekdays (last admission 19:00), 10:00-20:00 Saturdays and holidays (last admission 19:00)
Admission: 2,300 yen for adults, 1,200 yen for elementary/junior high school students, 700 yen for infants (4 years old and older)
---
Hope you liked it! If you are going to be in Tokyo this Winter, don't miss the best events in town!
▽Related Articles▽
▼Editor's Picks▼
---