Body and Hair Care Products: Japanese Cosmetics Ranking 2023 Mid-Year
Best Body Care and Hair Products to Buy in Japan 2023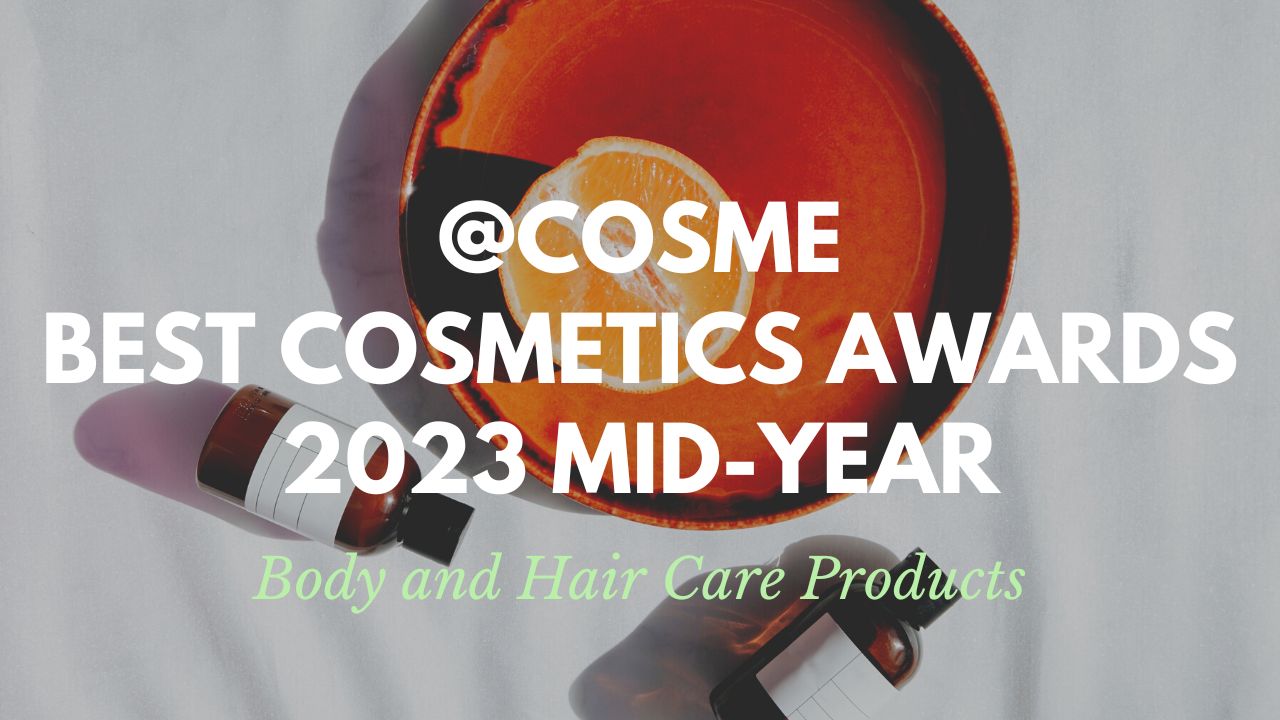 The latest Japanese cosmetics rankings, the Best Cosmetics Awards 2023 Mid-Year have just been revealed! @cosme, one of the most influential online beauty websites in the world hosts beauty awards twice a year in June (mid-year) and December (year-end), introducing the latest rankings of beauty products in Japan by category and item. The rankings are utterly reliable as they are based on reviews of real users!
The mid-year award features rankings of beauty products that are newly released in Japan in the first half of the year, so you can get the up-to-date information about the most popular and trending beauty products in Japan!
In this article, I'm going to share the rankings of new special skin care products including body care, deodorant, hair care products and useful beauty tools. Let's check out the best new-buy beauty products in Japan in 2023!
If you wish to check out more rankings from different categories, I have attached links on the bottom of the page, so please check them out, too.
Best Body Care
1st place: LANCOME IDOLE Body Cream (7,920 yen) [Shop Online]
2nd place: Lux Celestial Escape Body Soap (1,210 yen) [Shop Online]
3rd place: Ag Deo Body Milk Vent Mignon (Open Price) [Shop Online]
Best Nail Polish
1st place: &nd by rom&nd Glassy Drop Nail (550 yen)
2nd place: ADDICTION The Nail Polish + (2,420 yen)
3rd place: D-UP Foundation for Nails by TONE DROP (1,650 yen)
Best Hand Cream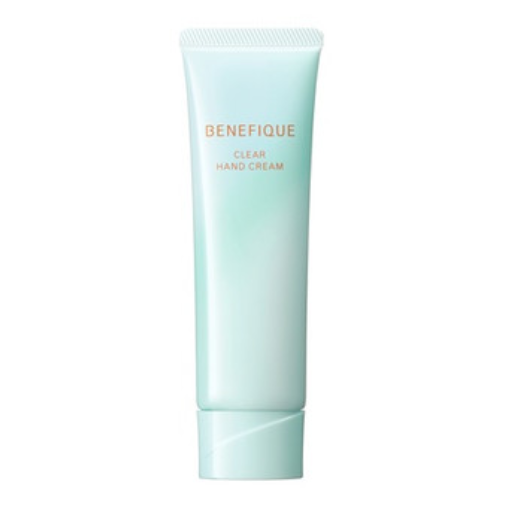 1st place: BENEFIQUE Hand Cream (1,980 yen)
Best Fragrance
1st place: LANCOME Idole Eau de Parfum (25ml 8,910 yen/50ml 13,530 yen) [Shop Online]
2nd place: Maison Margiela Fragrances Replica Eau de Toilette On a Date (10ml 4,840 yen/30ml 9,900 yen/100ml 19,800 yen)
3rd place: Miu Miu Fleur de Lait de Eau de Parfum (30ml 11,550 yen/50ml 16,500 yen/100ml 23,100 yen)
Best Shampoo & Conditioner
1st place: Electron Synchro Shampoo Femme for Scalp/Synchro Treatment (shampoo 2,970 yen/treatment 2,200 yen)
2nd place: Coconsuper Inner Comfort Shampoo/Intensive Repair Treatment (Sleek & Rich) (320ml 990 yen/500ml 1,650 yen)
3rd place: T3 Volume & Shine Shampoo/Conditioner (470ml 1,958 yen)
Best Hair Care
1st place: AVEDA Scalp Solutions Exfoliating Scalp Treatment (6,380 yen) [Shop Online]
2nd place: AVEDA Solutions Overnight Serum (7,370 yen) [Shop Online]
3rd place: Electron Scalp Essence Femme (6,490 yen)
Best Hair Styling & Colour
1st place: ReFa Lock Oil Light (2,640 yen) [Shop Online]
2nd place: Promille Karte Hair Repair Mascara (1,760 yen)
3rd place: syoss Illucent Milky Hair Color (Open Price)
(The full list of the Best Cosmetics Awards 2023 can be found at the @cosme website! → https://www.cosme.net/bestcosme/)
Do you want to shop listed beauty products? Some of products are sold overseas or online with global shipping option. You can check the link below to see if your favourite Japanese cosmetics products are available 🙂
>>Shop Japanese Beauty Items Online with FREE Worldwide Shipping<<
For more cosmetics rankings from different categories and the "Hall of Fame" beauty products from @cosme Best Cosmetics Awards, please check out listed articles, below!
▽Japanese Cosmetics Ranking 2023 Mid-Year▽
▼Japanese Cosmetics Ranking Archive▼
▽Hall of Fame▽
▼More Japanese Beauty Products▼
---