5 Must Buy Japanese Deodorants
Best Japanese Deodorants & Antiperspirants to Buy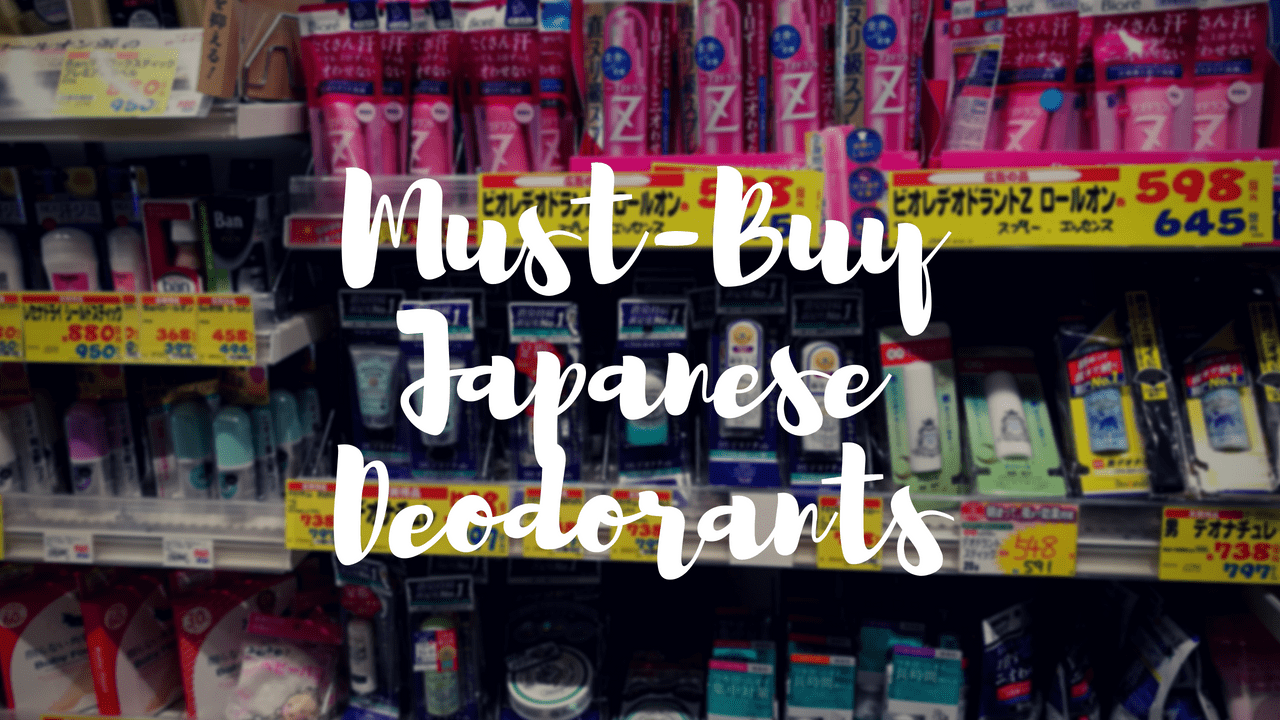 Deodorants and antiperspirants are must have cosmetics for everyone all year round. Especially during summer, it's an essential item to keep your skin cool and fresh, get rid of body odor and prevent from sweating. Various kinds of deodorants and antiperspirants are sold in Japan today including spray, roll-on, lotion, sheets and more. In case you are wondering which deodorants to buy in Japan, I have picked 5 different types of best Japanese deodorants which are sold in drugstores at affordable prices! So let's check them out 🙂
1. SHISEIDO Ag DEO 24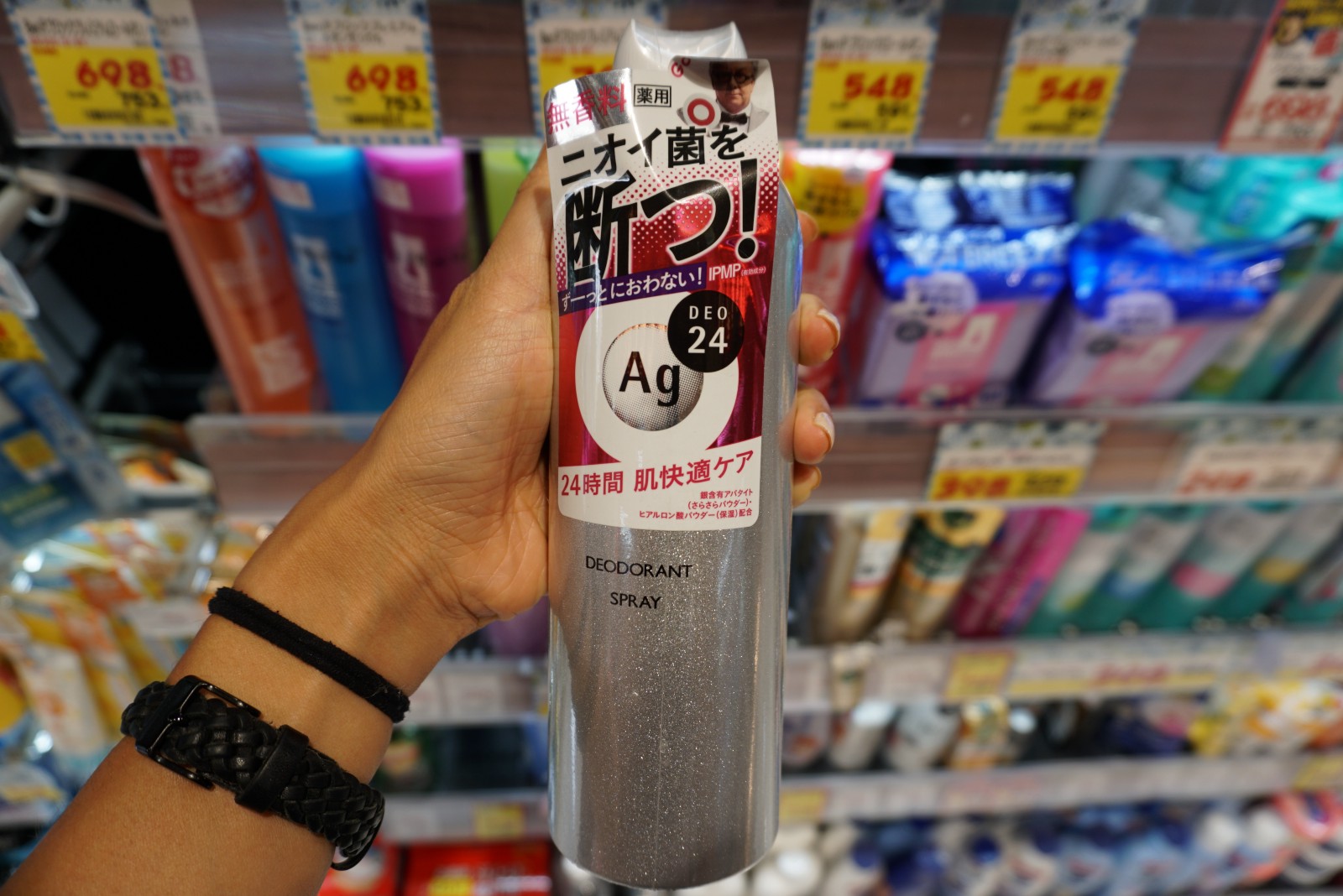 Ag DEO 24 by SHISEIDO is one of the most popular deodorant products in Japan for many years. It helps to keep skin dry and comfortable, eliminate body odor and prevent from sweating for up to 24 hours. Besides spray type, roll-on, stick and sheet types are available, too. There are also a Men's range that has stronger effects and contains menthol. Products are available scented or unscented.
Price: 500 yen~
2. Deonatulle Soft Stone W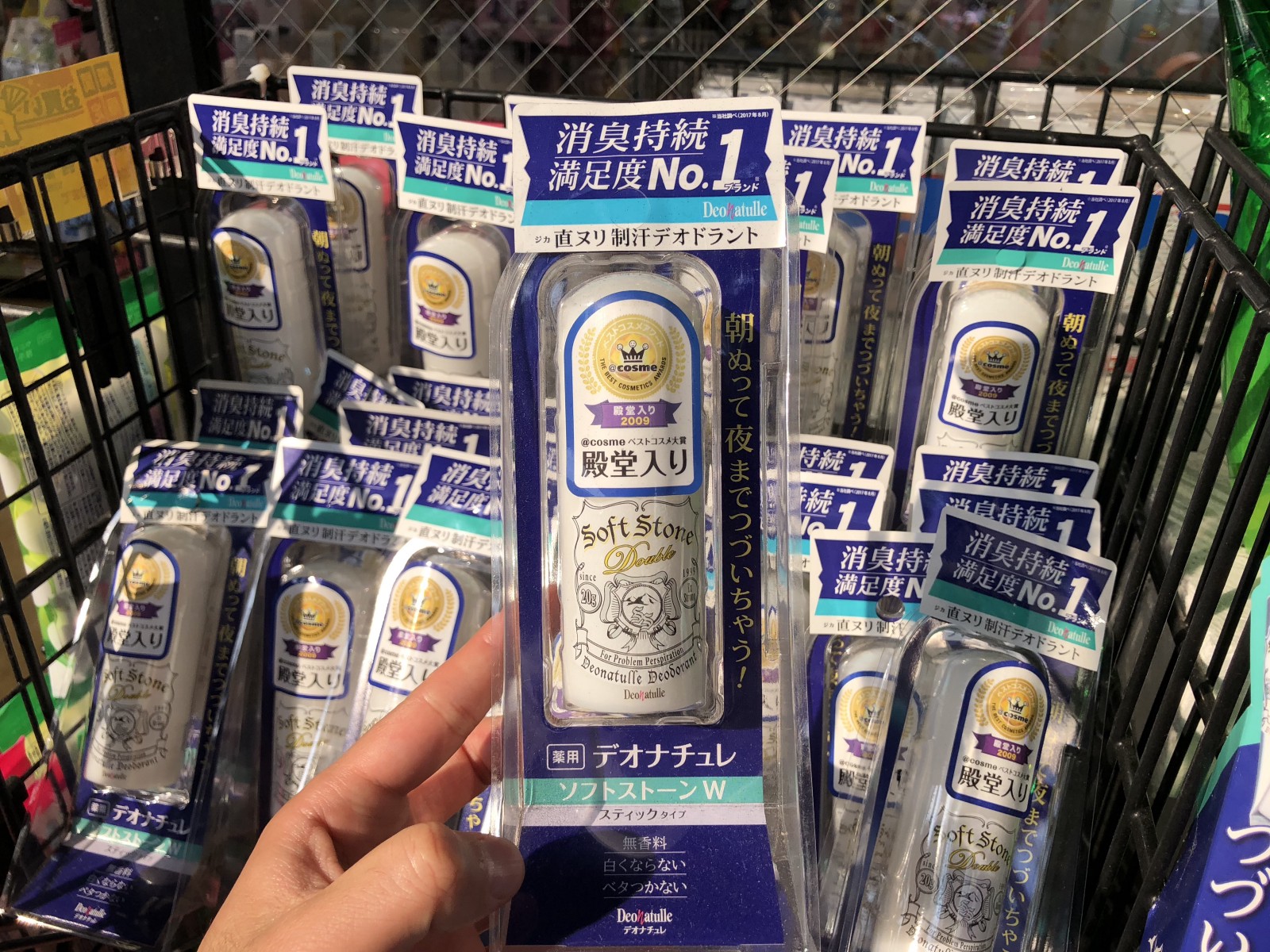 Deonatulle Soft Stone W is a best-selling stone type deodorant in Japan which is listed on "the Hall of Fame" award by @cosme. It's easy to apply, dries very quickly and has a great lasting effect for eliminating body odor, that can stay up to evening when you apply in the morning on your armpits. This unscented deodorant is suitable for both men and women.
Price: 800 yen~
3. Biore Deodorant Z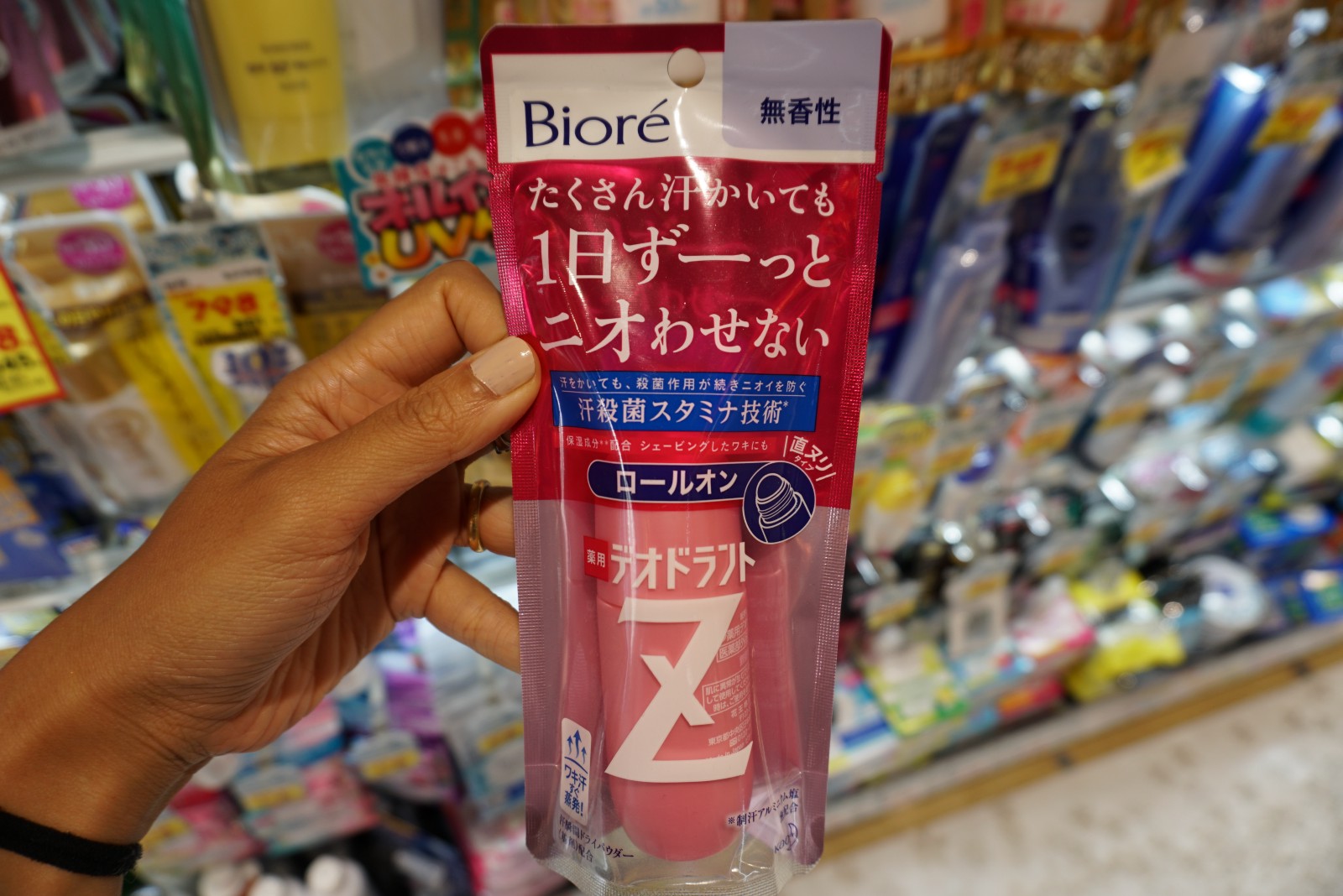 Biore Medicated Deodorant Z is a roll-on deodorant. The product was released in Japan in 2017 and within the same year, won the third place of the Best Cosmetics Award Best Deodorant of the year by @cosme. "Sweat bacteria-killing stamina technology" prevent from body odor and sweat, and keeps your skin fresh and smooth for all day. It's available unscented or fresh soap fragrance.
Price: 700 yen~
4. SEA BREEZE Deo & Water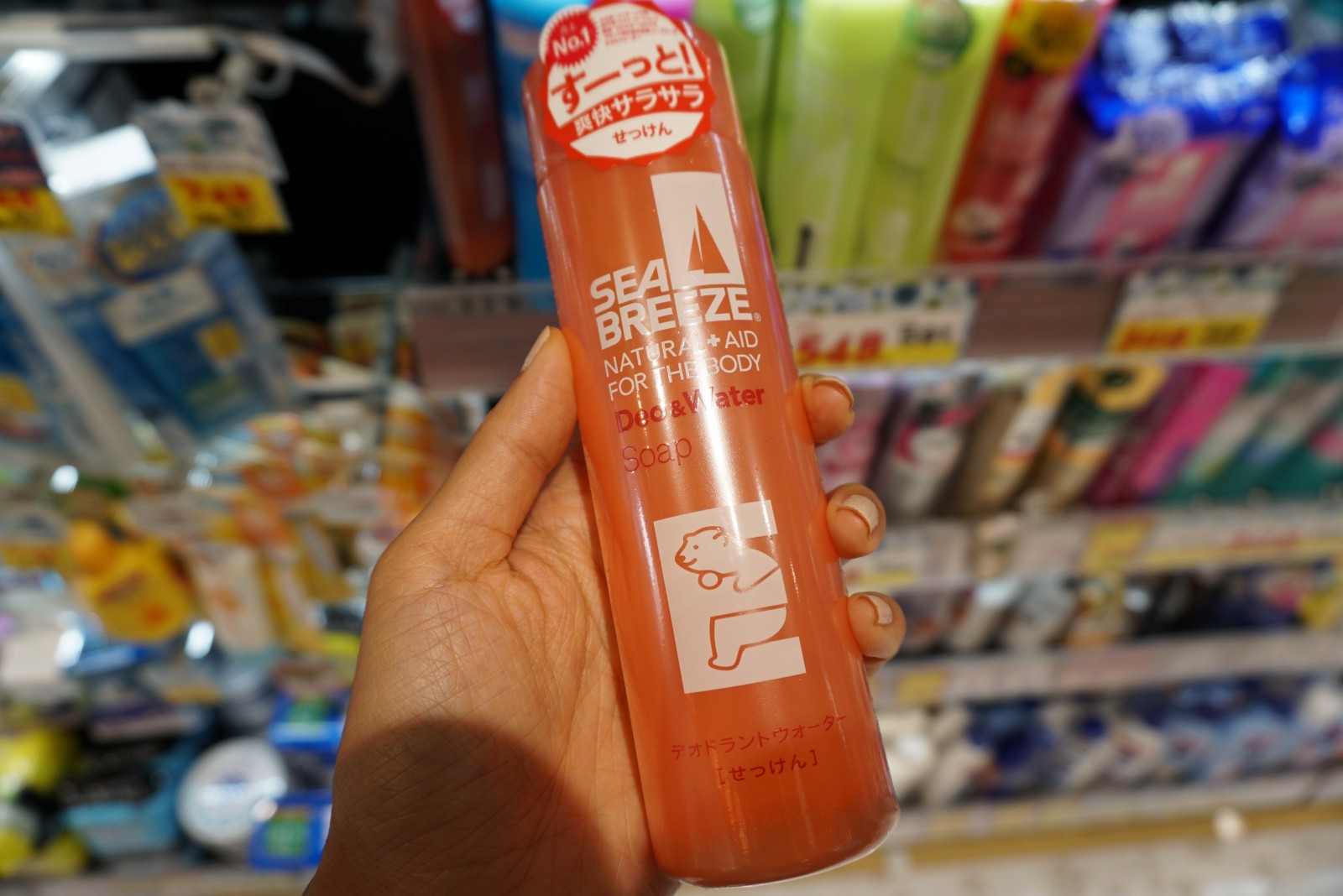 SEA BREEZE Deo & Water is a liquid type deodorant that contains power and makes your sweaty body smooth and dry instantly. Comparing to other products, the lasting time of the product might be shorter but it gives you very refreshing feelings as if you take a quick shower! It comes in cute colourful bottles with 7 different scents, and some of them also have a cooling effects. Body sheets with the same fragrances are available, too.
Price: 700 yen~
5. FERZEA FOOT CREAM (Deo & Clear)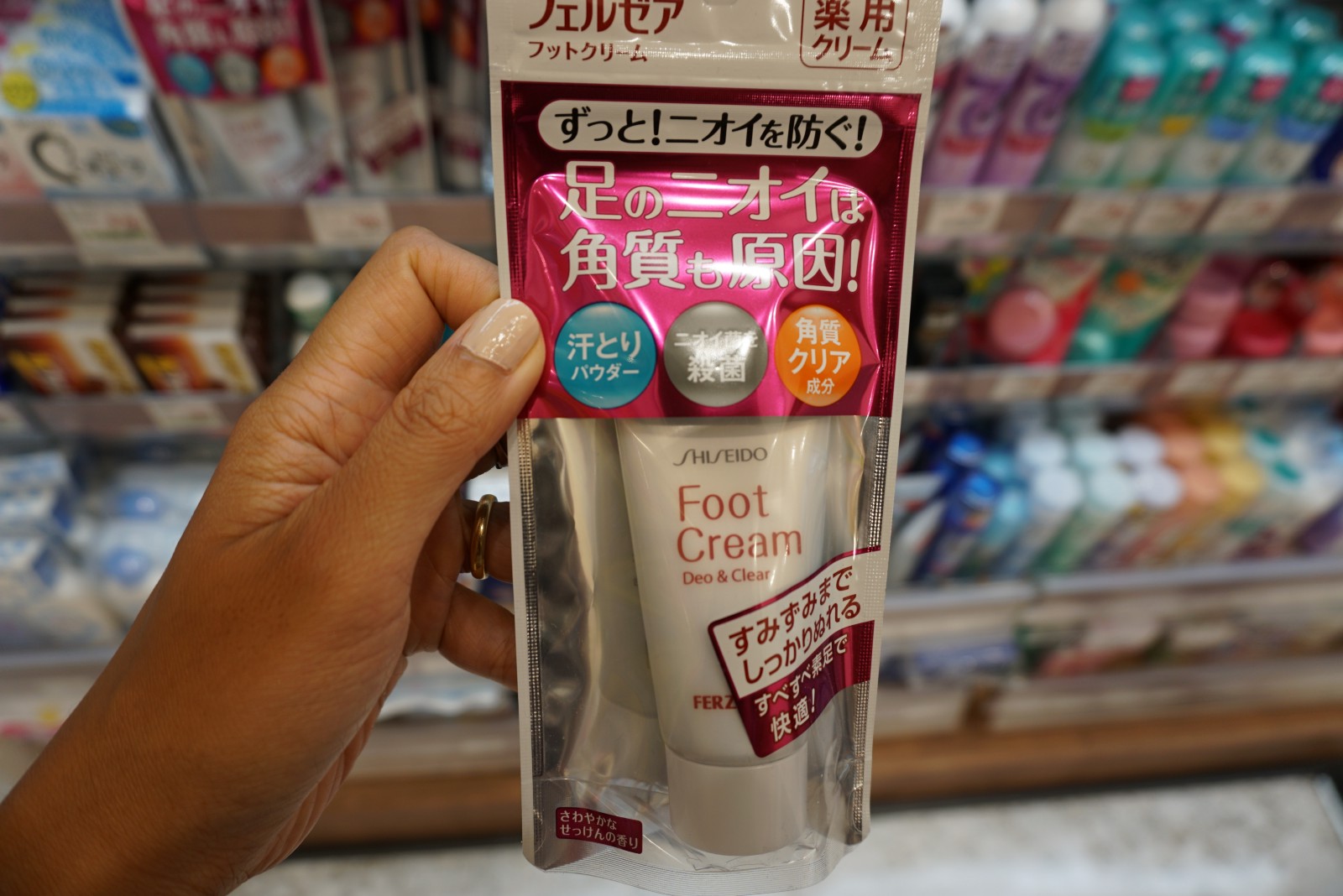 Speaking of body odor, feet are one part of your body that are tend to have stronger odor and worth looking after. FERZEA FOOT CREAM (Deo & Clear) by SHISEIDO is a medicated foot cream that effectively helps to eliminate bacteria to create bad smell and prevent from sweating. It contains hyaluronic acid and glycerin to moisturize the skin, curing dry, and flaky feet without sticky feeling.
Price: 850 yen
▽5 Best Japanese Deodorants for Men▽
---
How did you enjoy the list?? If you love shopping cosmetics products in Japan, you may wanna check out these articles, too!
▽Related Articles▽
▼Editor's Picks▼
---