Must Buy Japanese Deodorants
Best Japanese Deodorants and Antiperspirants to Buy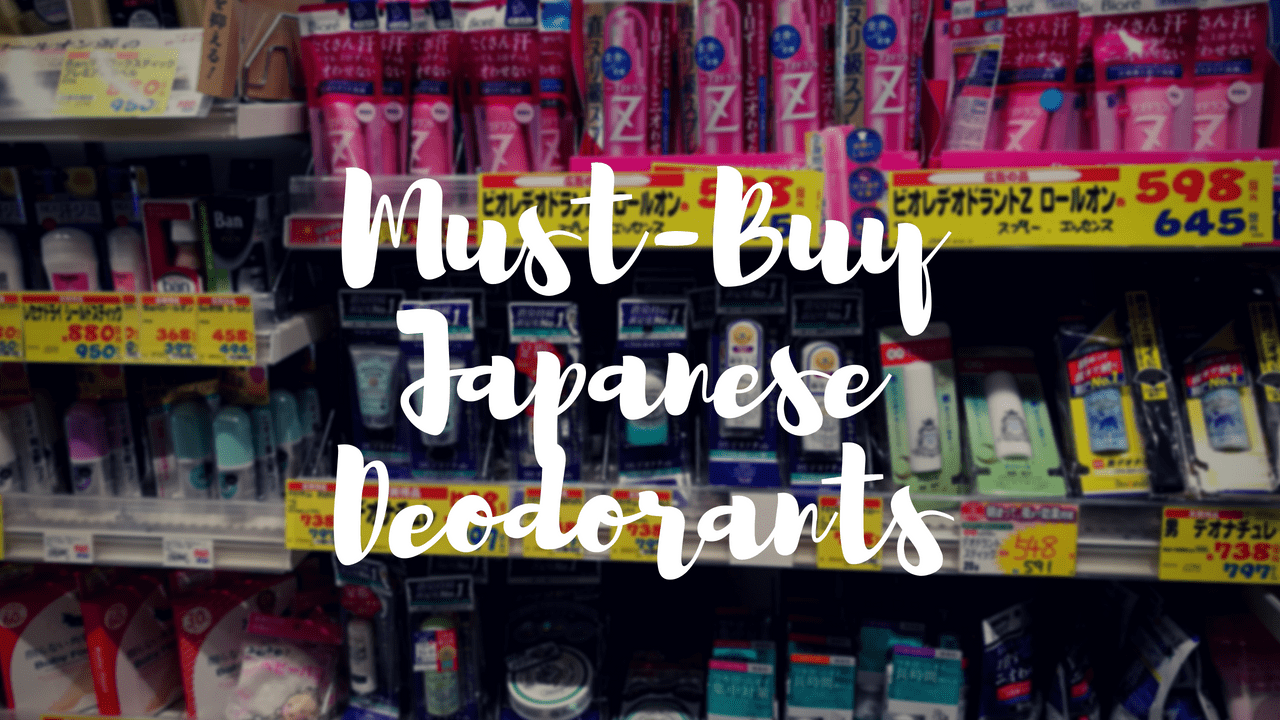 Deodorants and antiperspirants are must have cosmetics products for everyone all year round. Especially during summer, it's an essential item to keep your skin cool and fresh, get rid of body odor and prevent from sweating.
Various types of deodorants and antiperspirants are sold in Japan today including spray, roll-on, lotion, sheets and more. In case you are wondering which deodorants to buy in Japan, I have picked the best Japanese deodorants in different types, which are sold in drugstores at affordable prices! So let's check them out 🙂
1. Ag DEO 24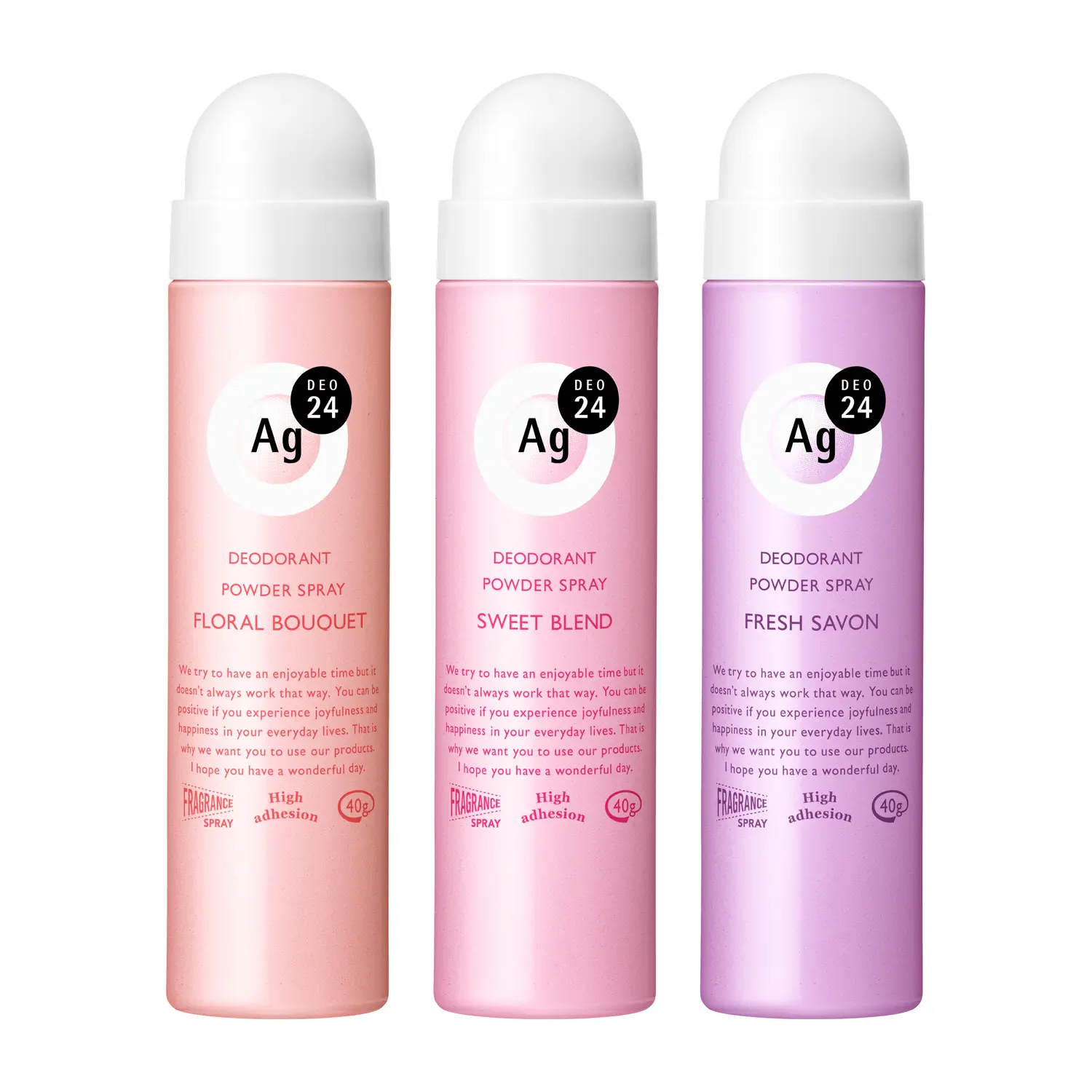 Ag DEO 24 (エージーデオ24) is a long-selling deodorant brand in Japan for many years. Ag DEO 24 Powder Spray contains sweat absorbing powder and alum, which help to keep skin dry and comfortable, eliminate body odor and prevent from sweating for up to 24 hours. It's available with scents or non-scent. Besides the spray type, there are also roll-on, stick and sheet types as well as the men's range that has more powerful effects of odor elimination and contains menthol.
Price: 500 yen [Shop Online]
2. Deonatulle Soft Stone W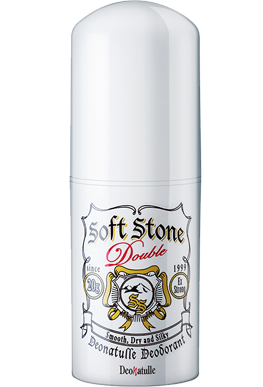 Deonatulle Soft Stone W (デオナチュレ ソフトストーンW) is a best-selling stick type deodorant in Japan. It has won multiple beauty awards and now is listed on "the Hall of Fame" award by @cosme. It's easy to apply, dries very quickly, leaves no white casts and has a great lasting effect for eliminating body odor. It can stay up to evening when you apply in the morning on your armpits. This unscented deodorant is suitable for both men and women.
Price: 990 yen [Shop Online]
3. Biore Z Deodorant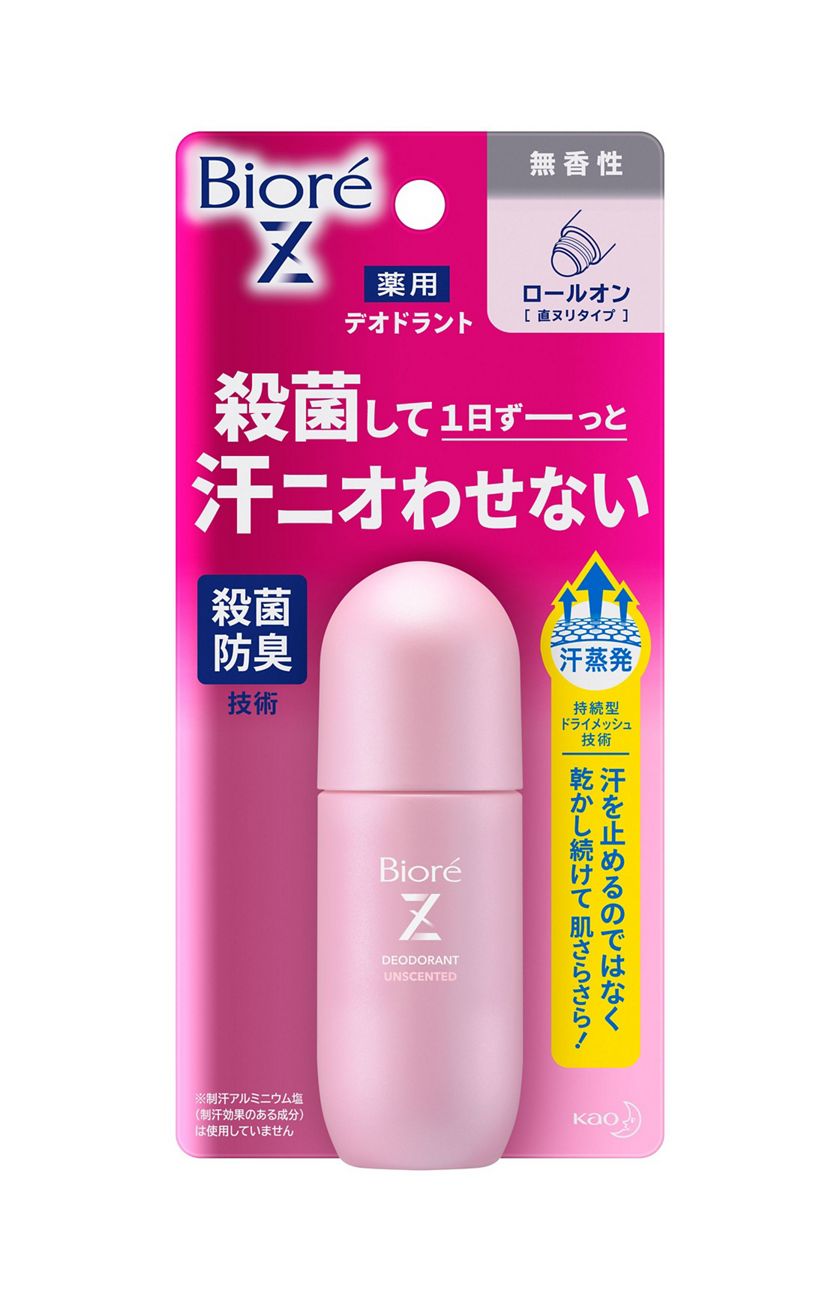 Biore Z Medicated Deodorant Roll OnビオレZ 薬用デオドラントロールオン) is an award-winning roll-on type deodorant in Japan. It features the "Sweat Bacteria-Sterilizing Stamina Technology" which prevents from body odor throughout the day. It contains the dry powder that adheres to the skin and helps to evaporate the sweat quickly and keep the skin fresh and smooth all day. It's available unscented or fresh soap fragrance.
Price: 700 yen [Shop Online]
4. SEA BREEZE Deo & Water
SEA BREEZE Deo & Water (シーブリーズ デオ&ウォーター) is a liquid type deodorant that contains power and makes your sweaty body smooth and dry instantly. It contains two active ingredients to suppress sweat and sterilize the bacteria which cause bad odor. Once you apply, it leaves you feeling refresh like you just took a quick shower. It comes in cute colourful bottles with various scents. Body sheets with the same fragrances are available, too.
Price: 760 yen~
5. 8X4 Foot Spray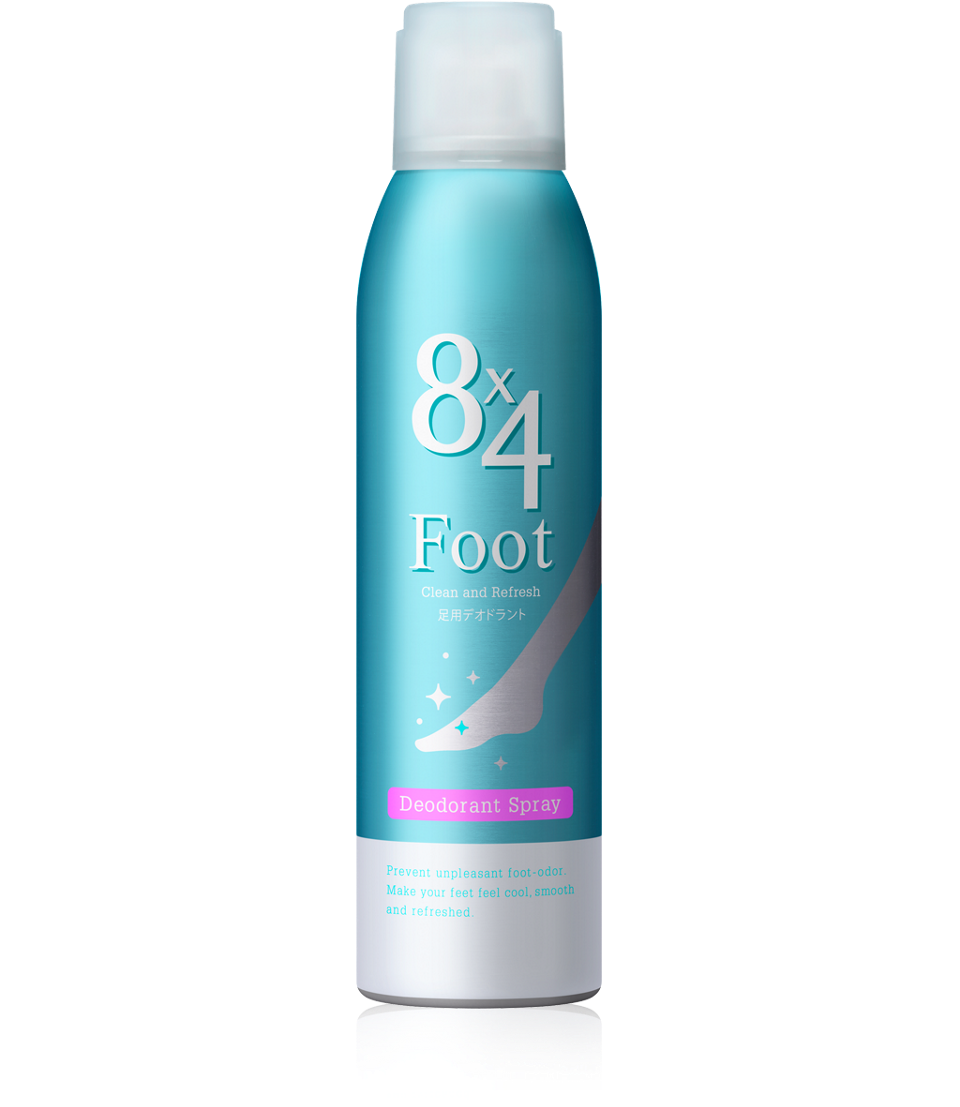 Speaking of body odor, feet are one part of the body that are tend to have strong odor and worth looking after. 8X4 Foot Spray (エイトフォー フットスプレー) contains two deodorants ingredients that prevents the cause of unpleasant foot sweat odor. It has a cooling effects and delivers a refreshing sensation to your feet. You can apply over the stocking and it does not leave any white residue
Price: 500 yen~
6. Biore Sara Sara Powder Sheet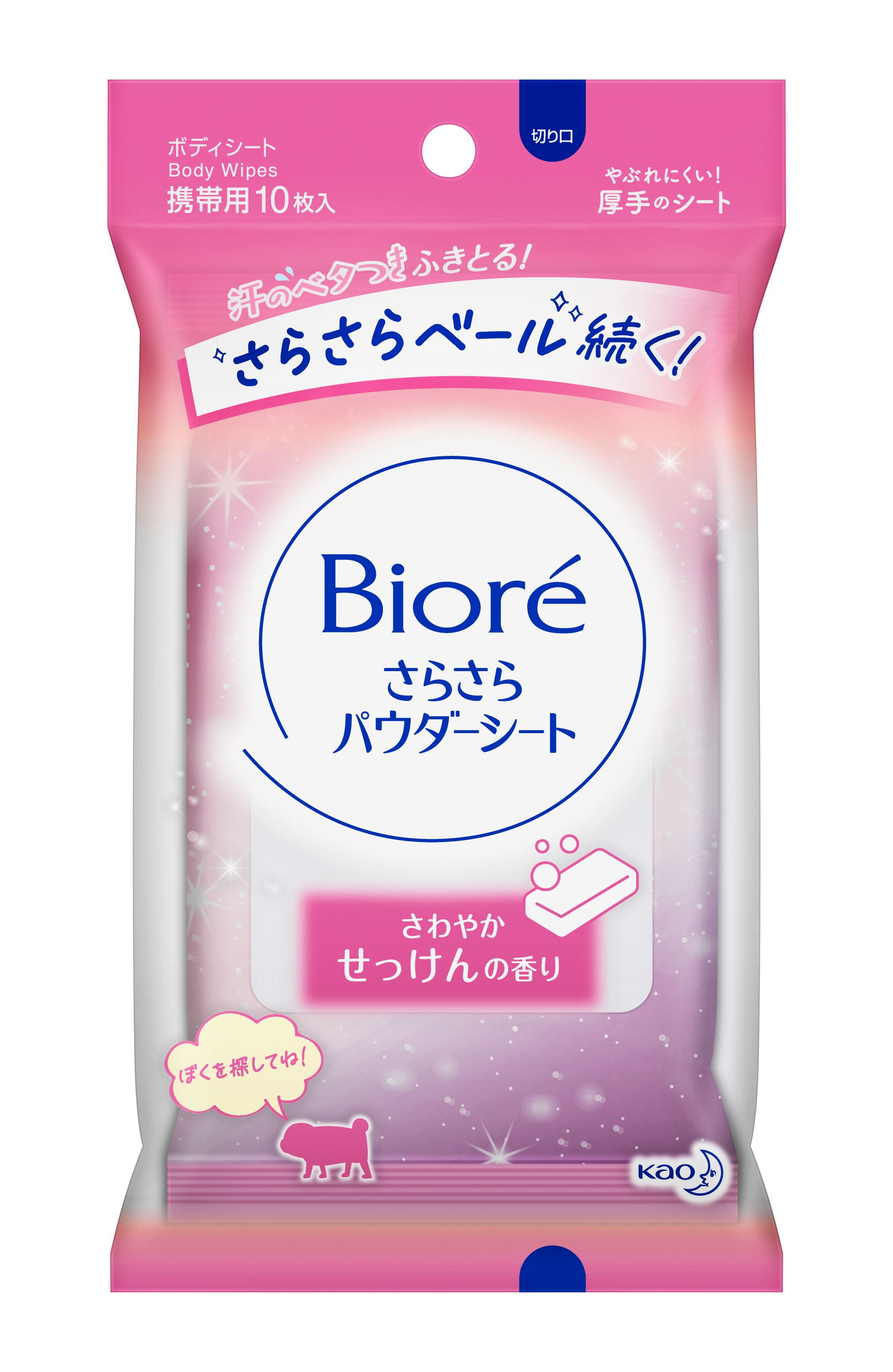 Biore Sara Sara Powder Sheet (ビオレ さらさらパウダーシート) is a top-selling body sheet deodorant. It features the brand's original "Sebum Clear Formula" and removes thoroughly the sebum that causes stickiness and odor. It contains the transparent silky powder that does not leave a white residue when you apply and keeps the skin smooth for hours. The 4-layered thick sheet can be used for the whole body. 3 scents are available.
Price: 270 yen~ [Shop Online]
7. Mentholatum Refrea Deodorant Cream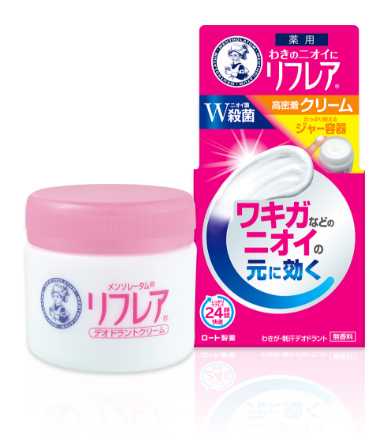 Mentholatum Refrea Deodorant Cream (メンソレータム リフレア デオドラントクリーム) is a highly effective deodorant cream to suppress the odor of armpits. If you are concerned about your armpit odor seriously, this one is recommended. It eliminates the odor-causing bacteria thoroughly with double bactericidal active ingredients. With a high-adhesion, long-lasting formula, it delivers a 24-hour comfort without sticky feeling. It's available in a tube (25g) and a jar (55g).
Price: 858 yen (25g)/1380 yen (55g) [Shop Online]
▽5 Best Japanese Deodorants for Men▽
---
How did you enjoy the list?? If you love shopping cosmetics products in Japan, you may wanna check out these articles, too!
▽Related Articles▽
▼Editor's Picks▼
---