Best Time-Saving Beauty Products in Japan
Must-Buy Japanese Time-Saving Beauty Products for Skin, Makeup and Hair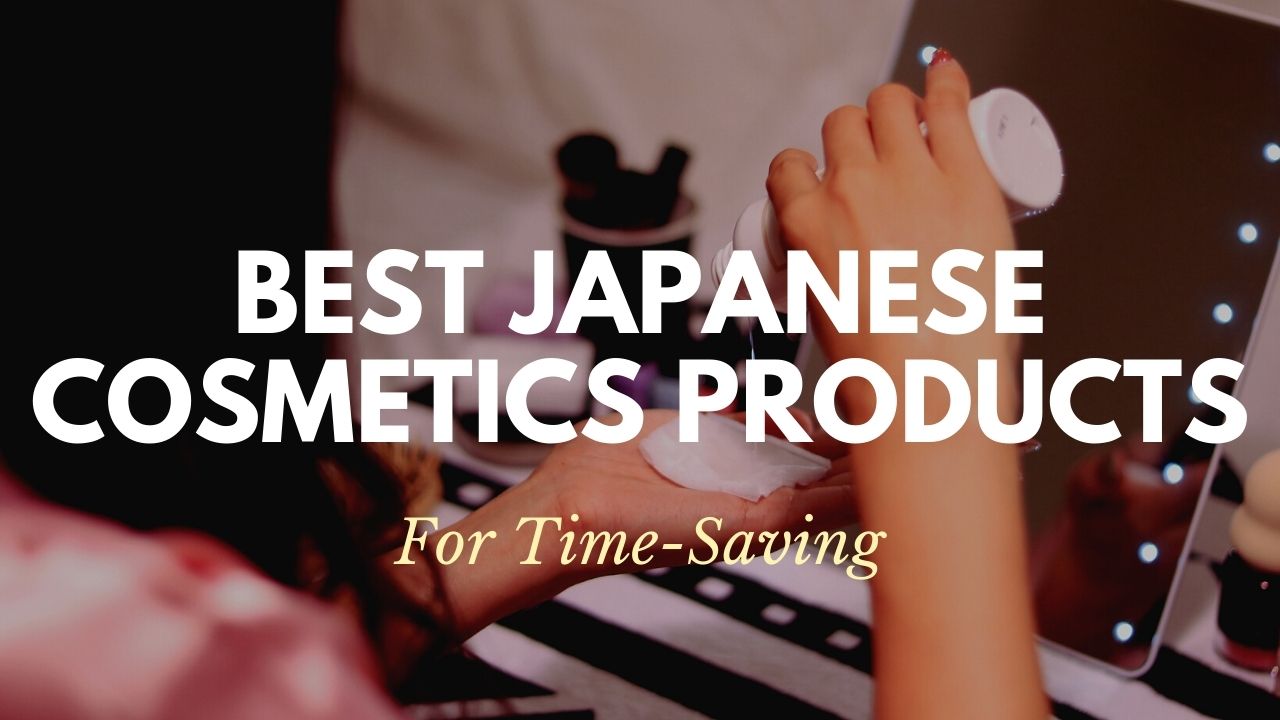 Do you wake up every morning with the feeling that you wish to stay in a bed for a few minutes longer? I often feel like 1 minute in the morning is as precious as 10 mins during a day.
If you are too busy to spare minutes in front of the mirror to get ready or to give a good treatment to your skin before going to bed, then you may wanna try these Japanese cosmetics products which are invented specially for girls like you! Wanna spend less time but still look good?
Here are some of useful time-saving beauty products for your skin, makeup and hair!
1. SANA Zubo Labo Night Emulsion Face Sheet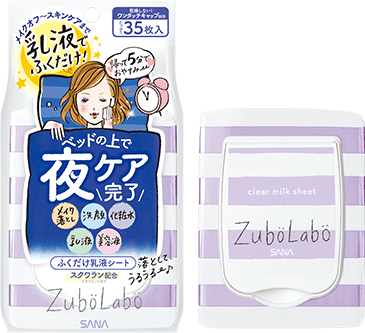 SANA Zubo Labo Night Emulsion Face Sheet (サナ ズボラボ 夜用ふき取り乳液シート) is a perfect item when you come home very late exhausted. One sheet contains all-in-one solution for make-up remover, face wash, toner, moisturizer and beauty essence. The whole process of removing make-up to skincare can be done with this one little sheet, even in your bed.
Price: 900 yen + TAX (35 sheets)
2. Pelican Soap Butter Spray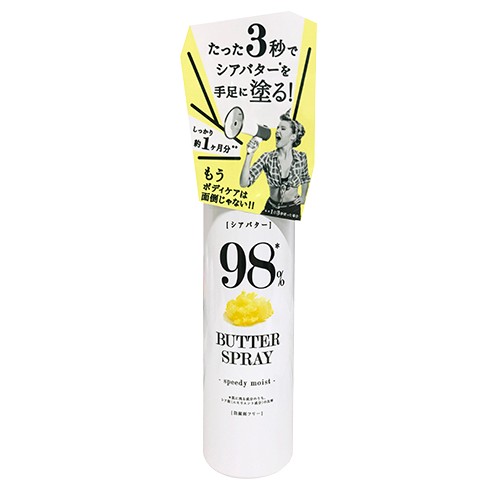 Butter Spray (バタースプレー) is not quite as it sounds, cos it's not for cooking. It's a spray for body made 98% from sheer butter, and 2% from natural ingredients such as soya. As sheer butter is usually very thick and not easy spread, applying this spray can save lots of time and fuss, as it's very smooth and light texture and moisturise skin instantly. It can be used for body, face and also hair.
Price: 1,200 yen+TAX (60g)
3. Saborino Quick Hair Dry Spray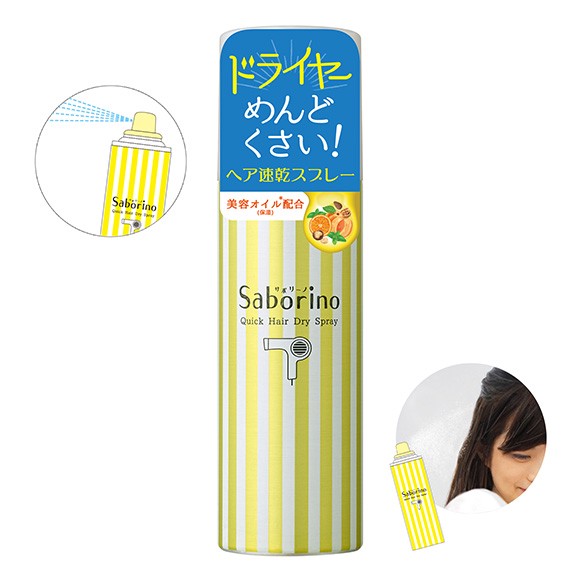 Saborino is a cosmetic brand specially launched for those who want to save time. Saborino Quick Hair Dry Spray (サボリーノ 速く乾かスプレー) is s magical spray to reduce your time for blow-dry. Apply evenly on towel-dried hair, and blow dry as usual. Although the spray effects hair to get dry quicker, it doesn't cause any dryness or damage on your hair.
Price: 1,300 yen +TAX (160g)
4. Saborino Morning Mask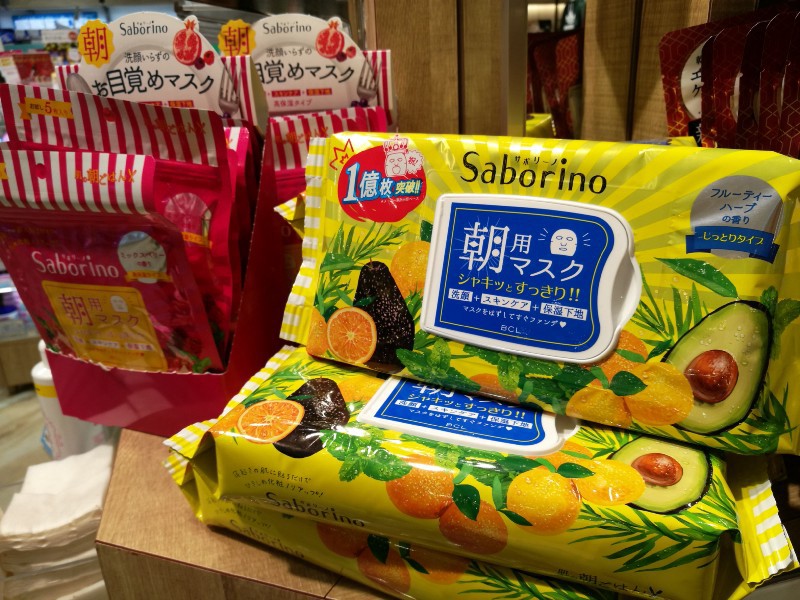 Another great product by Saborino, Saborino Morning Mask (サボリーノ 目ざまシート) is a facial sheet mask which gives an amazing all-in-one effect as face wash, skin care and moisturizing primer of makeup. And it only takes 60 seconds to apply right after waking up. Out of 100 sheet mask products, it's one of best seller in 2017!
Price: 1,300 yen+TAX (32 sheets)
5. Fujiko Mayu Tint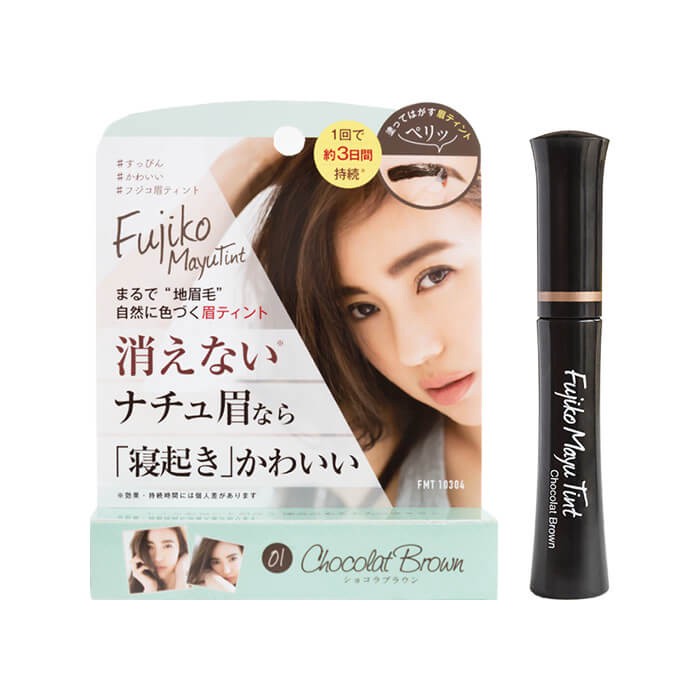 How good if your eyebrows are ready for next day on the night before? Fujiko Mayu Tint is eyebrow tint (temporary eyebrow tattoo) which quickly became a trendy item of 2017. Apply the tint on top of your eyebrows, take off when it gets dry and it gives natural look of eyebrows for 3–7 days per use. This is especially a great item in summer time or for swimming!
Price: 1,280 yen +TAX
6. JOURMOE 3 WAY Eye Liner & Shadow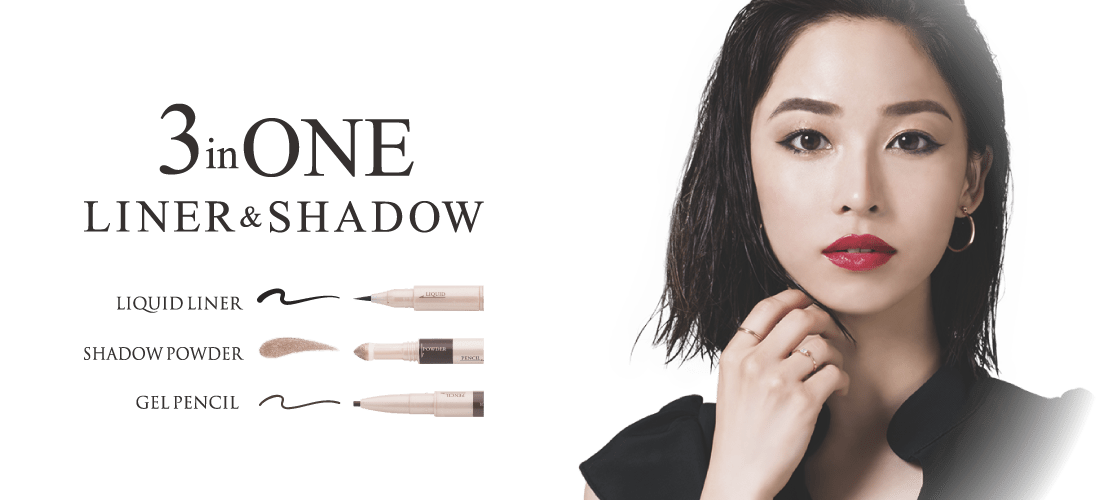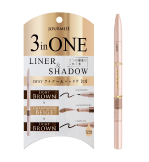 Eye make-up may take longer than other parts of your face for most girls, and eyeliner and eyeshadow are essential items. JOURMOE 3WAY Eye Liner & Shadow (3WAY アイライナー&シャドウ ジュールモエ) comes in 3 eye make-up tools: liquid eyeliner, eyeshadow and gel pencil to complete the trendy look on your eyes with one pencil. Available in 4 different colours.
Price: 1,600 yen+TAX
7. Liese Frizz-Free Styling Milk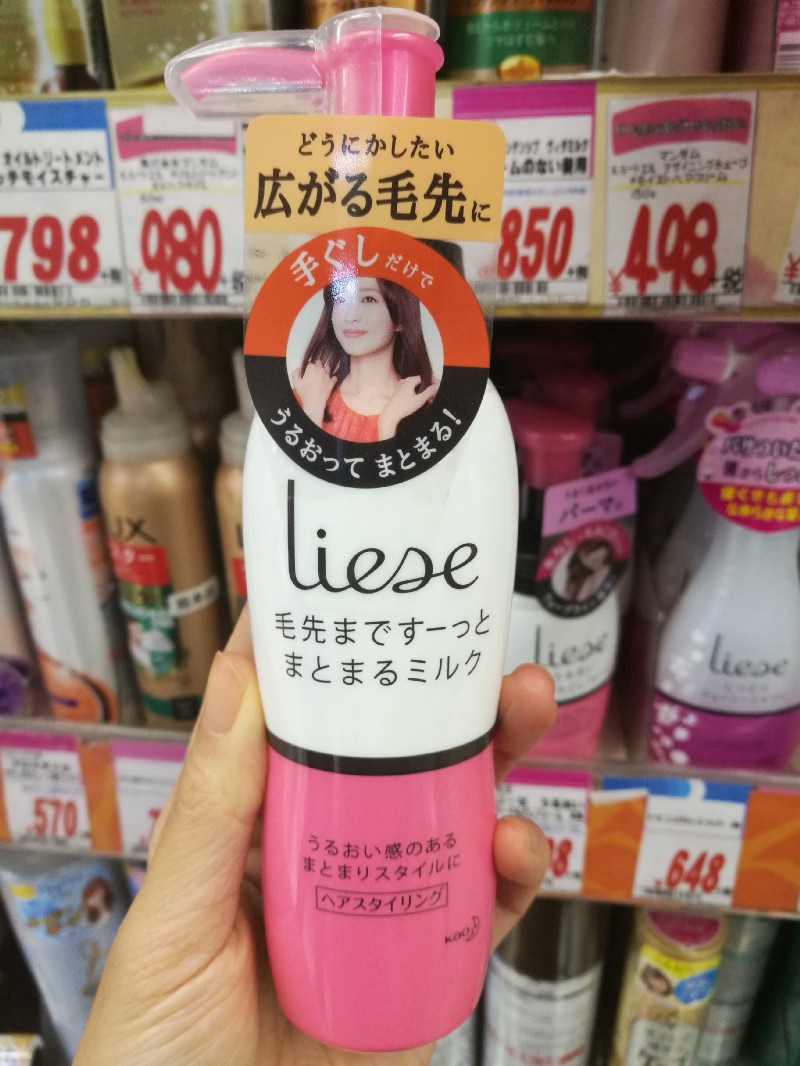 Wake up with bad hair? No time for blow dry? Liese Frizz-Free Styling Milk (毛先まですーっとまとまるミルク) is a hair styling product, which works greatly on dry and frizzy hair. Apply on dry hair, comb through to hair ends with your finger, and it gives shiny and smooth look instantly without leaving greasy feeling.
Price: 798 yen+TAX (120 ml)
Have you enjoy the list? Try these time-saving beauty products for everyday's shortcuts for skincare and make-up! If you like Japanese beauty products, you may wanna check out my other articles introducing popular cosmetic items!
▽ Related Articles ▽
▼ Editor's Picks ▼
---