5 Best Dubbed Anime Series
Enjoy watching English-dubbed versions of anime!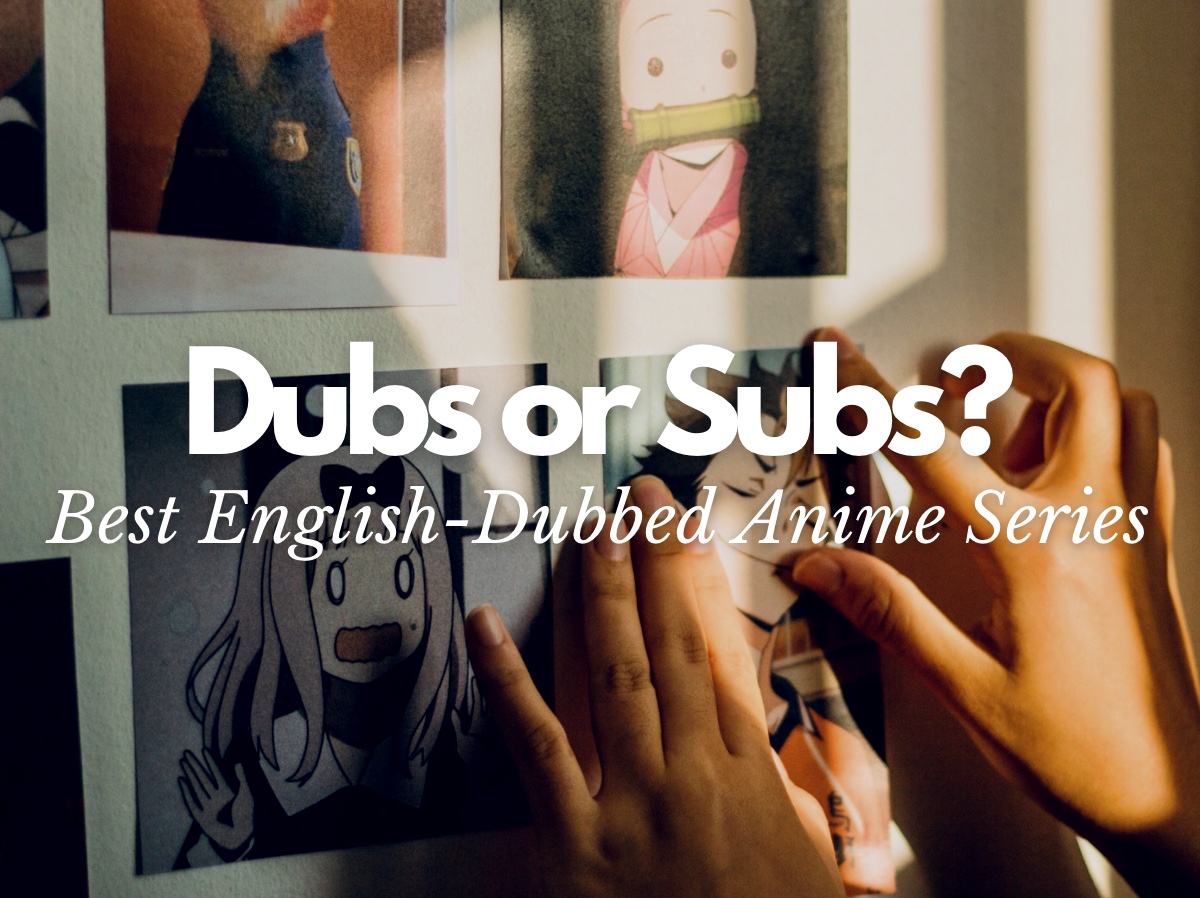 Which do you like to watch anime, dubs or subs? A lot of new anime series and movies are being released every season in Japan, and many of them become available with English subtitles and dubs right after airing in Japanese.
For anime fans all aver the world who prefer dubs to subs, here are 5 best English-dubbed anime series and movies to watch right now. Enjoy the authentic Japanese animations with English voice acting!
1. My Hero Academia
My Hero Academia (僕のヒーローアカデミア) is one of the most famous and popular dubbed anime series, which has been watched all over the world since it started airing in 2016. In addition to the original Japanese version, the English-dubbed one has received praise from international fans. It has been serialized as manga on Weekly Shonen Jump since 2014, adapted into five seasons of the anime series as of 2021. The action adventure anime focuses on a theme of superhero that is a genre familiar to fans of American comic books. There are a growing-up story of Izuku Midoriya and powerful battles between various heroes and villains in My Hero Academia.
▶︎Check My Hero Academia in English right now!
2. Naruto
As one of the best anime of all time, the famous ninja-themed series Naruto has won the admiration around the globe for a long time. Its original manga was serialized between 1999 and 2014, which were made into the two anime adaptations. There are the first season consisting of 220 episodes and the second Naruto: Shippuden containing 500 episodes. If you are a dub lover, Naruto is one of perfect choices to spend much time getting into. The action adventure anime centers on a young ninja Naruto, who develops his ninja skills and mental with his friends and teachers.
▶︎Check Naruto in English right now!
3. One-Punch Man
Globally, which dubbed anime is watched the most recently is One-Punch Man (ワンパンマン), categorized as action and comedy. Its manga series began serializing first in 2009, and the first and secound seasons of the anime adaptation were broadcasted with 24 episodes in 2015 and 2019. One-Punch Man presents the strongest hero character named Saitama who can beat any enemy with one punch in addition to other various heroes and opponents.
▶︎Check One-Punch Man in English right now!
4. Cowboy Bebop
Cowboy Bebop (カウボーイビバップ) is a legendary anime series that many foreign anime freaks pick out as the greatest title, consisting of 26 episodes aired from 1998 to 1999. The well-known Japanese anime studio Sunrise made the multiply categorized anime mixed with science fiction, action, cuberpunk, etc. Set in the space in 2071, Cowboy Bebop follows bounty hunters including Spike Spiegel and Jet Black, who travel in a spaceship called the Bebop.
▶︎Check Cowboy Bebop in English right now!
5. Attack on Titan
It is no secret among lots of anime fans that the hottest anime series Attack on Titan (進撃の巨人) is earning its place in history. It has been watched by the original manga's fans and anime lovers since the anime adaptation was released at first in 2013 and dubbed versions were distributed on streaming sites later. The action and dark-fantasy anime series tells the story of conflict between weird titans threatening human begins and soldiers who fight against them. In addition to exciting battle scenes, you can enjoy mysteries regarding the origin of the giant creatures.
▶︎Check Attack on Titan in English right now!
+ Studio Ghibli
Additionally, you should watch the English-dubbed versions of the world's famous Studio Ghibli anime movies such as Princess Mononoke, Spirited Away and Howl's Moving Castle. Almost all the Ghibli films are available in both Japanese and English on video streaming platforms at the moment.
▶︎Check Princess Mononoke in English right now!
▶︎Check Spirited Away in English right now!
▶︎Check Howl's Moving Castle in English right now!
---
For more information about anime and other Japanese pop cultures, check these articles below, too!
▽Related Articles▽
▼Editor's Picks▼
---