Ways to Move from Kansai International Airport (KIX)
Different options of transportation from KIX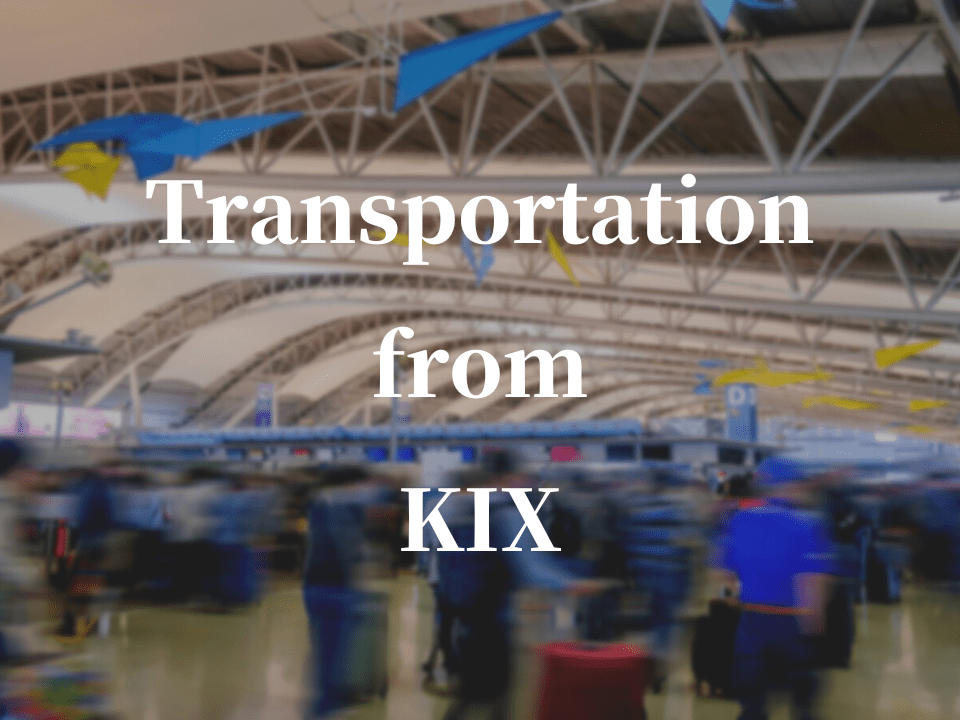 Kansai International Airport (関西国際空港), also known as KIX, is the main international airport in the Kansai region of Japan.
Being the main entrance for both residents and visitors to the west side of Japan, it offers a wide variety of transportation options to make it as convenient as possible for airport users. However, this can be a little confusing for people who are visiting for the first time. This airport may seem only practical when heading to places such as Osaka and Kyoto, but if you know more about the transportation options they offer here, you will see that you can go pretty much anywhere in Japan from this airport.
In this article, I will introduce to you the different types of transportation options you have from Kansai International Airport (KIX) as well as the destinations you can go to using those options.
*Please note that this article contains affiliate links.
---
Trains from KIX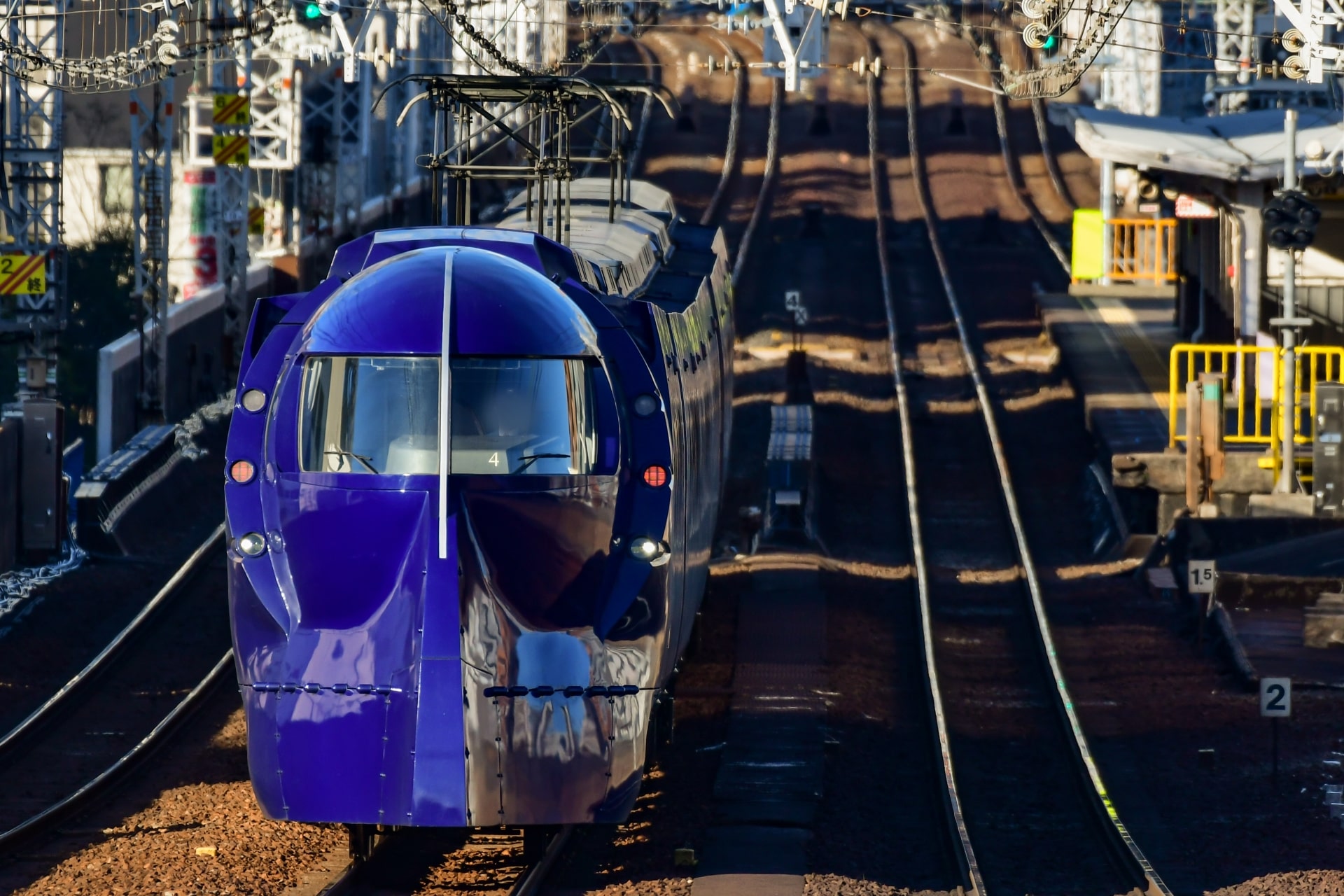 The first transportation option from KIX is the train. There are both regular train lines as well as express lines that you can take from KIX to different destinations in the Kansai area such as Osaka, and Kyoto. There are four main lines you can take to reach different destinations.
The JR Limited Express Haruka (JR特急はるか) from JR West is a train you can take to go directly to places such as Tennoji (30 min.), Shin-Osaka (50 min.), and Kyoto (75 min.). From either Shin-Osaka or Kyoto, you can take the bullet train to places such as Kobe, Hiroshima, Hakata, Nagoya, Hamamatsu, and Tokyo.
The JR Kansai Airport Rapid Service (JR関空快速) is a train that you can take for going directly to Hineno (10 min.), Osaka (65 min.), and Kyobashi (75 min.).
The Nankai Limited Express Rapi:t (南海線空港特急ラピート) is a train that you can take to get directly to places such as Izumisano (8 min.), Sakai (27 min.), and Namba (34 min.).
And lastly, there is the Nankai Airport Express (南海空港急行) which is slightly slower than the Express Rapi:t, but cheaper. You can also get directly to Izumisano (8 min.), Sakai (32 min.), and Namba (43 min.).
For more info about the trains you can take from KIX, check out the official KIX website.
▶Officail KIX website: Easy access route search
Buses from KIX
The next option of transportation for KIX is the long-distance bus. There are many buses that will take you to different destinations within and around the Kansai area. This option is more expensive than taking the train, but it is a good option if you are taking with you a lot of luggage. This is because if you take the long-distance bus, your luggage will be safely stored in the bus trunk. Another good point is that you will have a seat guaranteed.
Places you can go by bus within Osaka include Osaka station, Abeno Harukas, Namba, Higashi Osaka, Itami airport, and much more.
Places outside of Osaka where you can go by bus include Amagasaki, Kobe Sannomiya, Nara, Kyoto, Wakayama, Okayama, Tokushima, Takamatsu, and much more.
There are also some hotels that have their own shuttle bus that will take you directly to the hotel. Be sure to check if the hotel you're staying at offers a shuttle bus.
Book an Airport Taxi ride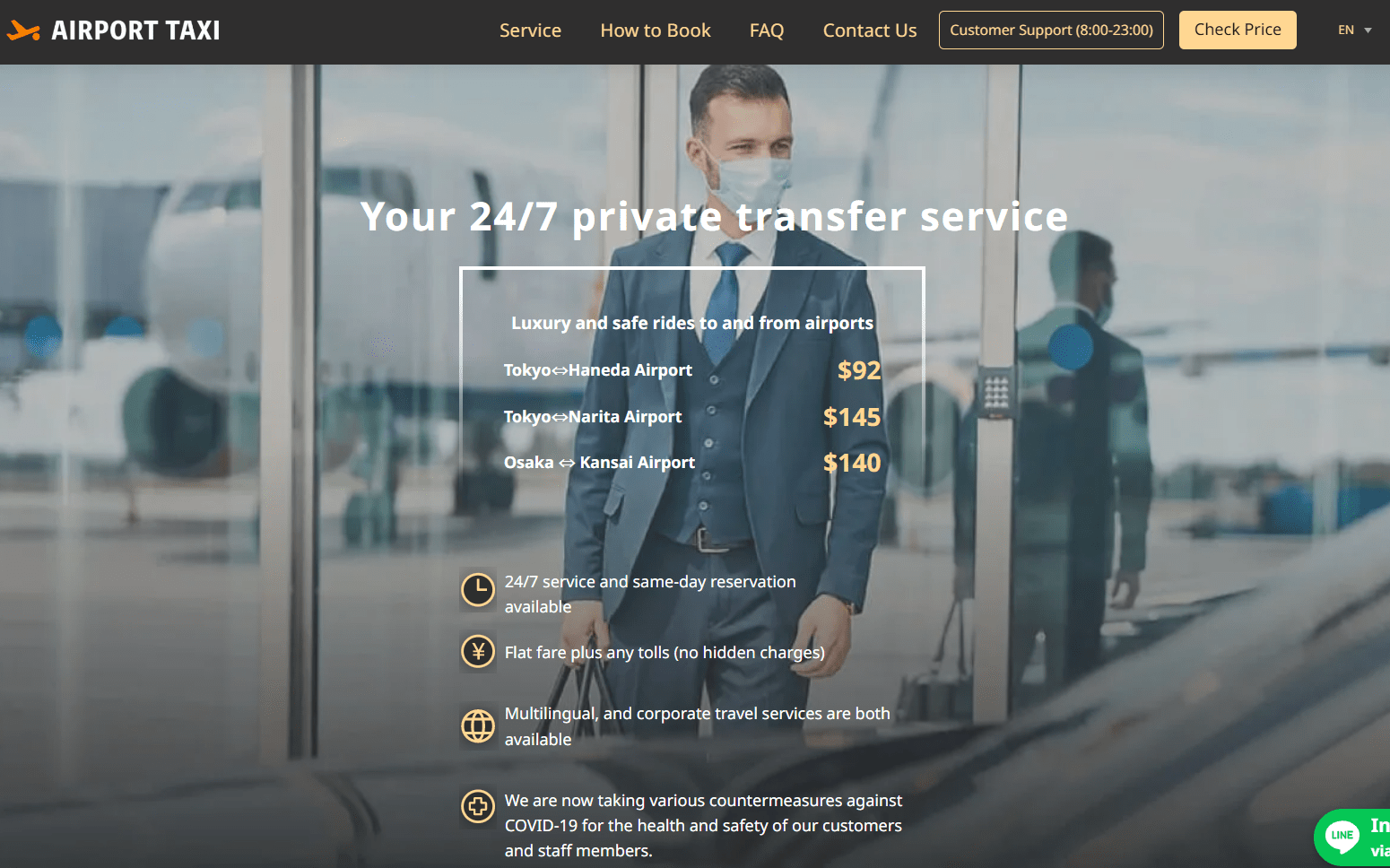 Airport Taxi is a private taxi service that you can take from and to Kansai International Airport as well as other major airports in Japan such as Narita, Haneda, Naha, and New Chitose.
Although not the cheapest option on the list, you can book a single vehicle for up to 6 passengers for a stable price, making it a great option if you're traveling in mid-sized groups. It is also a good option if you just want to avoid all the stress that comes by trying to get to your destination in an unfamiliar place. Both customer service personnel and drivers speak English, so you won't need to worry about any misunderstanding due to the language barrier. This kind of service is not something you will encounter very often in Japan.
▶︎Click here to learn more about Airport Taxi!
This is the most reliable option if you want to go from KIX directly to your destination without worrying about changing trains, crowded places, or the language barrier. It is also simply the most stress-free option.
High-Speed Ferry from KIX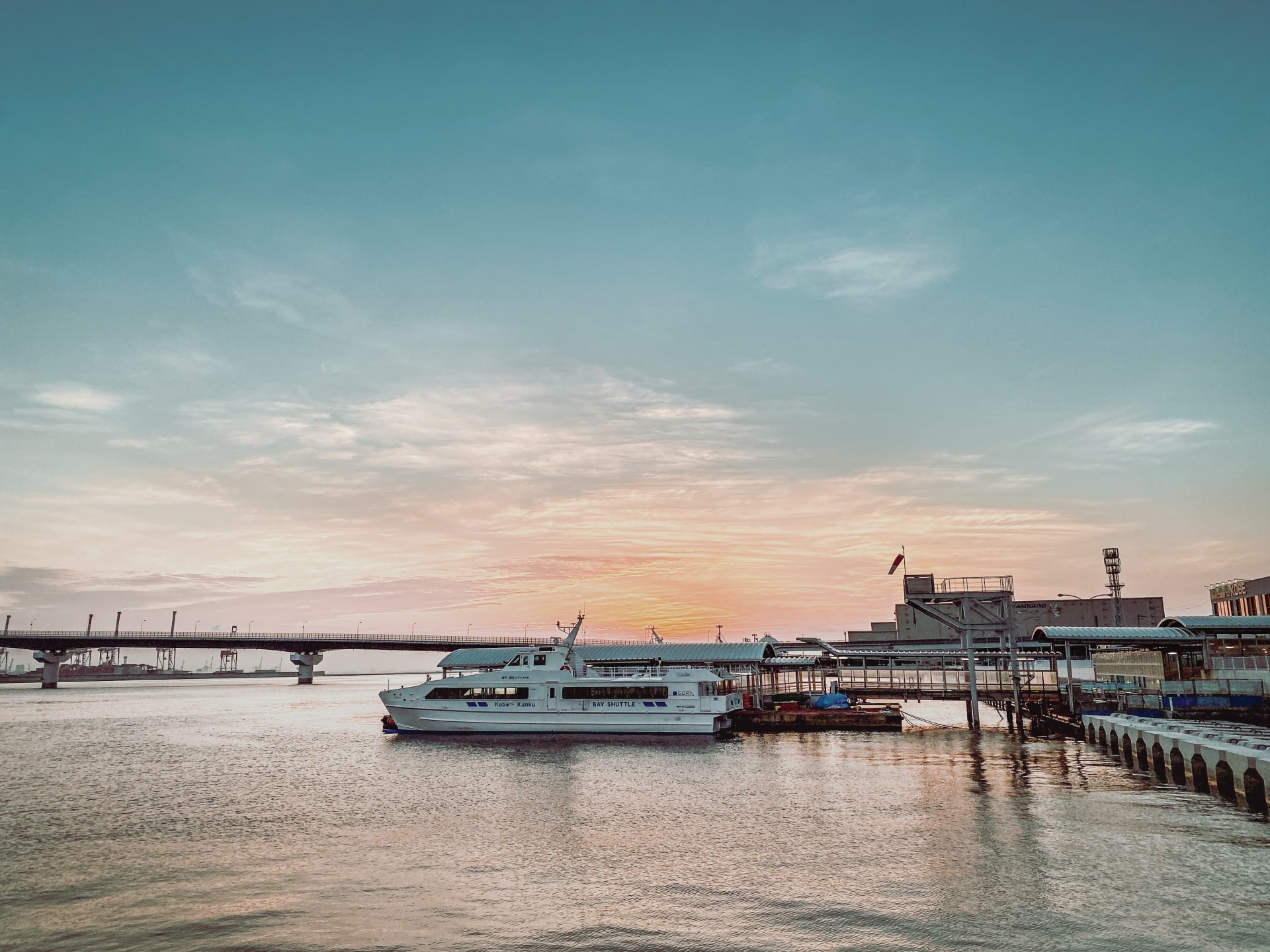 If your destination happens to be Kobe or if you have a transfer flight from Kobe airport, then the high-speed ferry is another option you'd want to keep in mind. This high-speed ferry goes from KIX to Kobe airport in just 30 minutes. The ride costs 1,880 yen per person (940 yen for children) and is spacious inside where you can relax during the ride.
Car Rental at KIX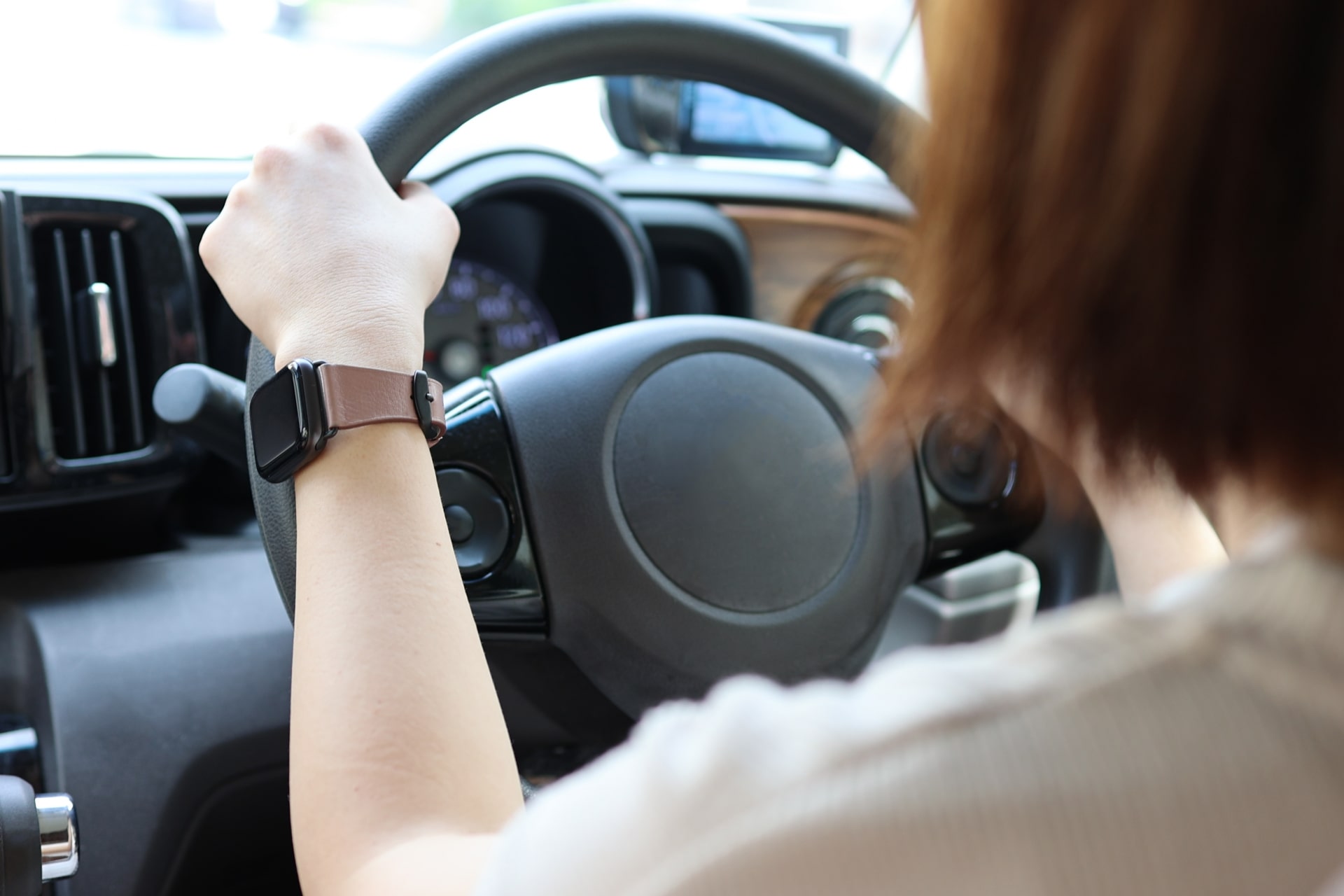 The next option on this list of ways of transportation is renting a car. This option may be a good one in the case that you are planning on visiting many rural places where there are limited public transportation options.
There are five car rental companies counters in KIX which are: Times Car Rental, Orix Rent-a-car, Nissan Rent-a-car, Nippon Rent-a-car, and Toyota Rent-a-car.
However, there are two points you need to be careful about. First, you need to be over 18 years of age since this is the legal age for driving in Japan. Also, you need to have either a Japanese driver's license or an International Driving Permit (IDP).
Regular taxi from KIX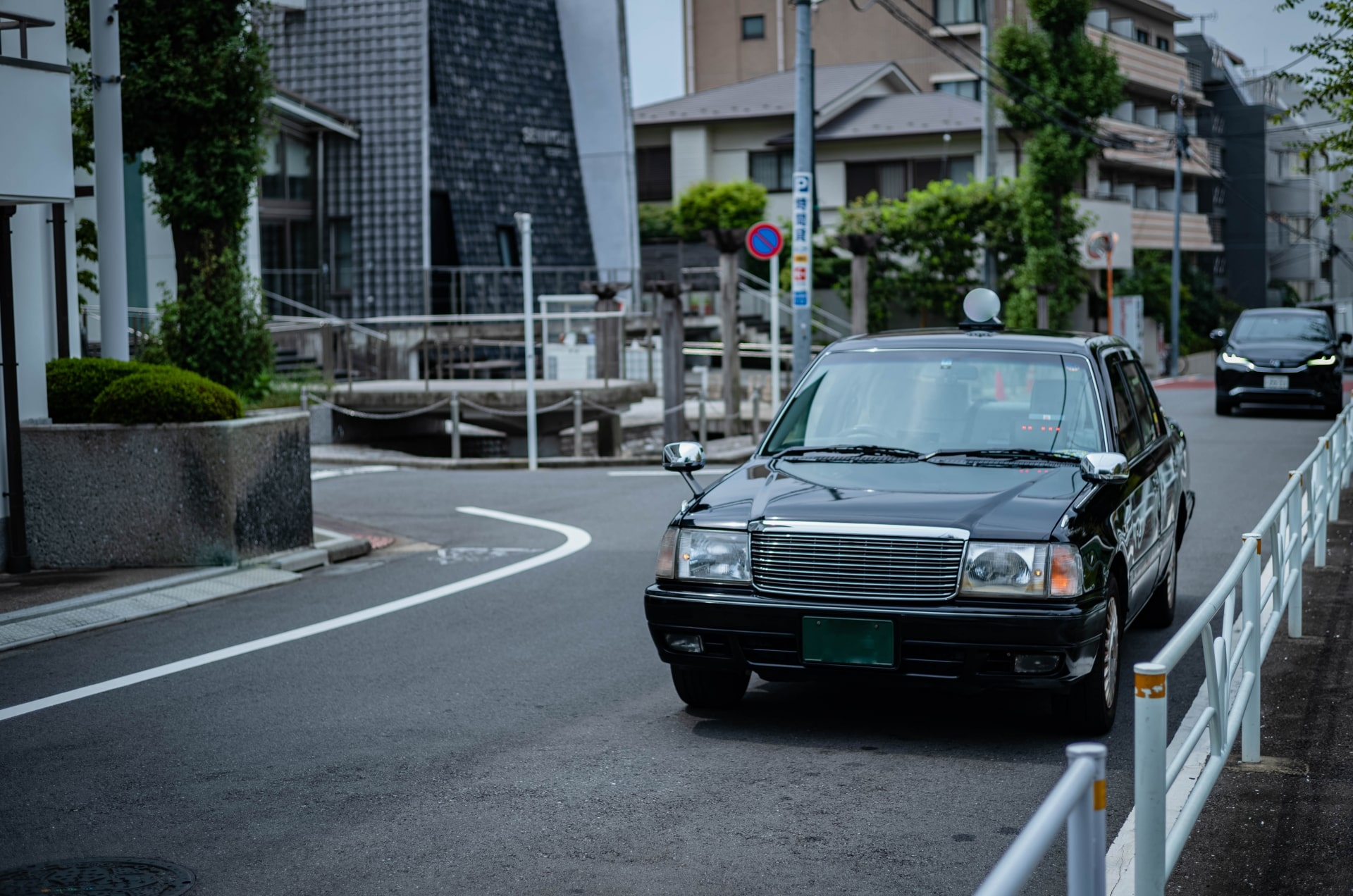 And lastly, another option for you to get to your destination from KIX is by taking a regular taxi. This option is convenient because you don't need to make reservations nor need to buy a ticket. It is also safe since Japanese taxis are well regulated and protected. However, it is an expensive option depending on your destination.
One thing I would advise is to check Airport Taxi first to see if maybe it is a more viable option for you for a private ride.
---
I hope this article was helpful for you. If you want to know more about transportation within Japan and other Japanese travel and living information, be sure to check our other articles!
▽Related Articles▽
▼Editor's Picks▼
---