Kyoto and Osaka Itinerary for 3 Days
Well-selected things to do and places to visit in Kyoto and Osaka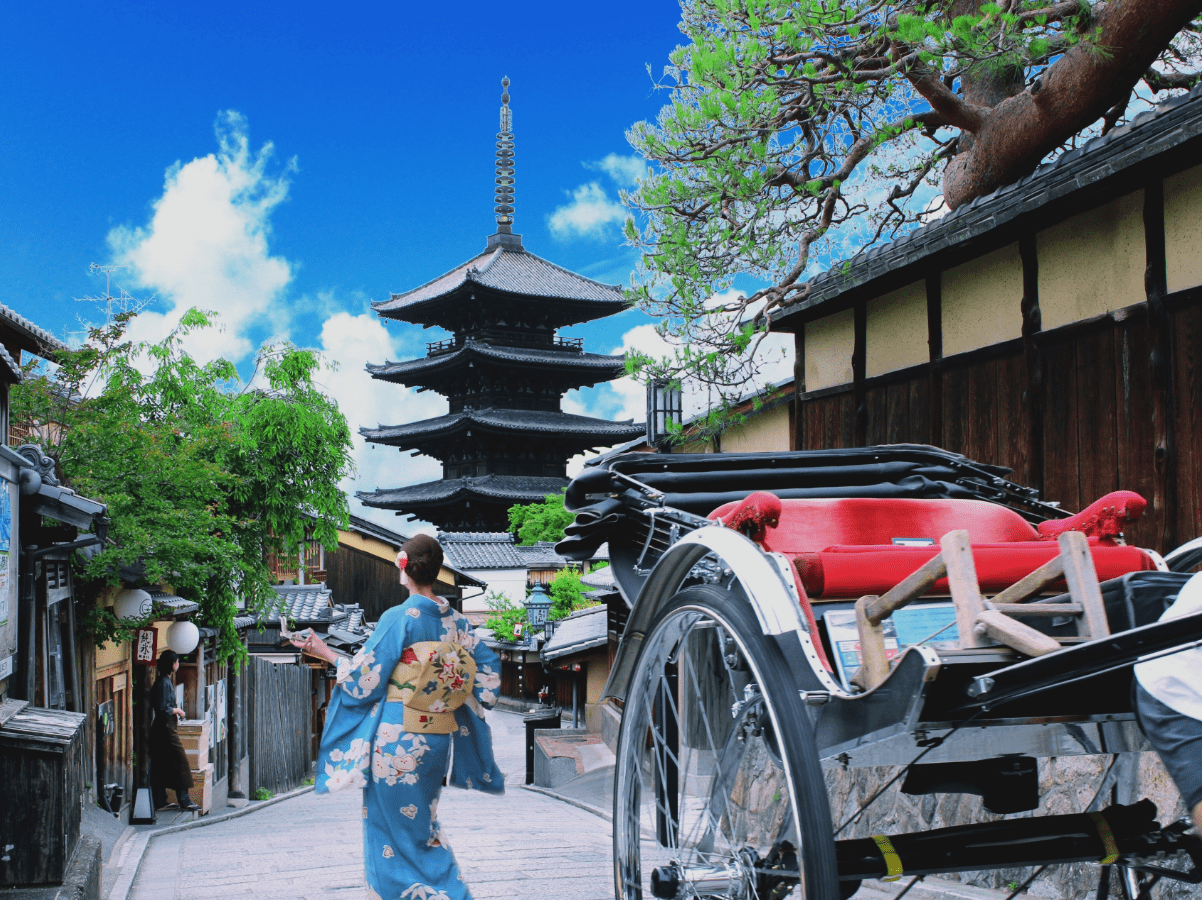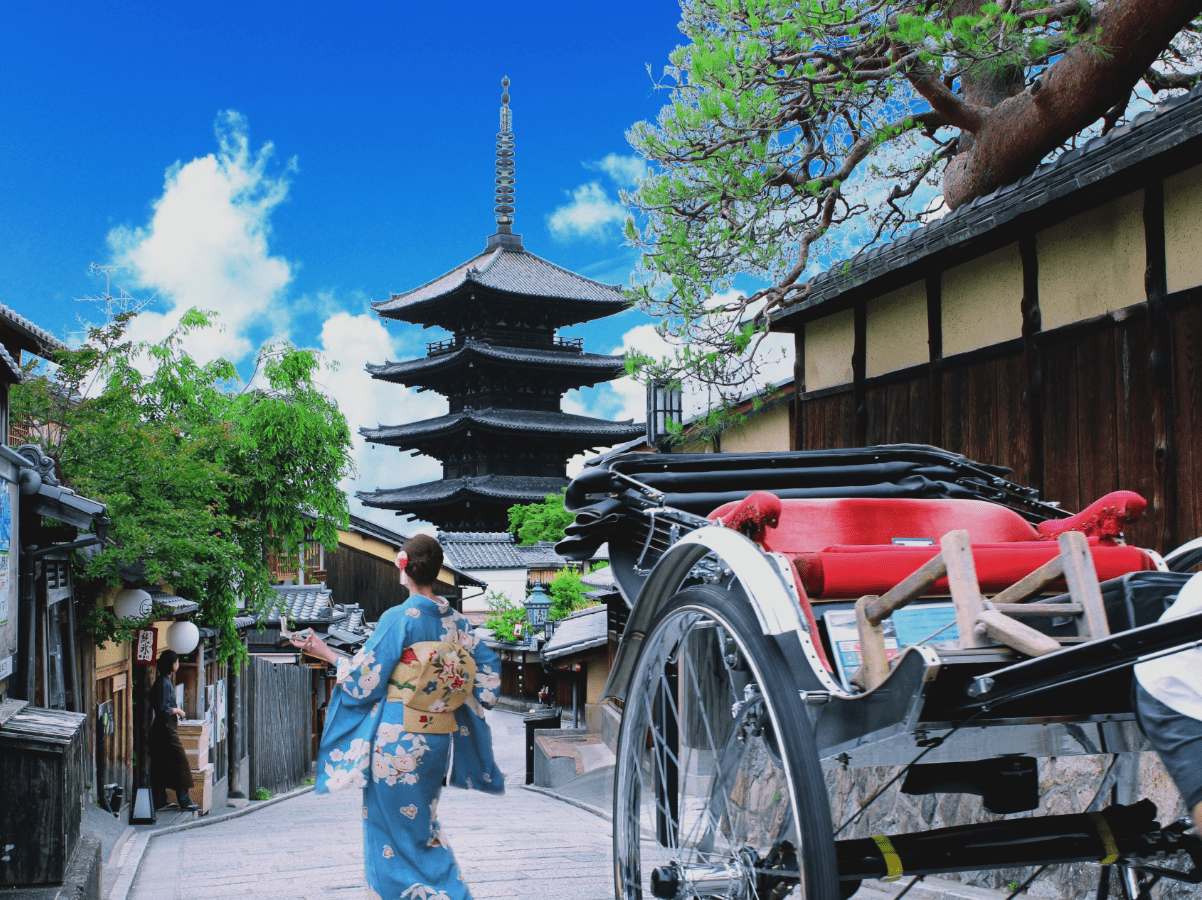 Traveling in Kyoto and Osaka is one of the most popular itineraries in Japan. Today, I'd like to tell you about the Kyoto and Osaka itinerary for 3 days with best things to do and places to visit.
You will Have Amazing and Unforgettable 3 Days 🙂
There are numbers of attractive spots in western Japan, but we share how to enjoy all things to do in Kyoto and Osaka in just 3 days: 2 days for Kyoto and another for Osaka.
▼Transportation guide from Tokyo to Kyoto▼
DAY 1 Kyoto (south and east)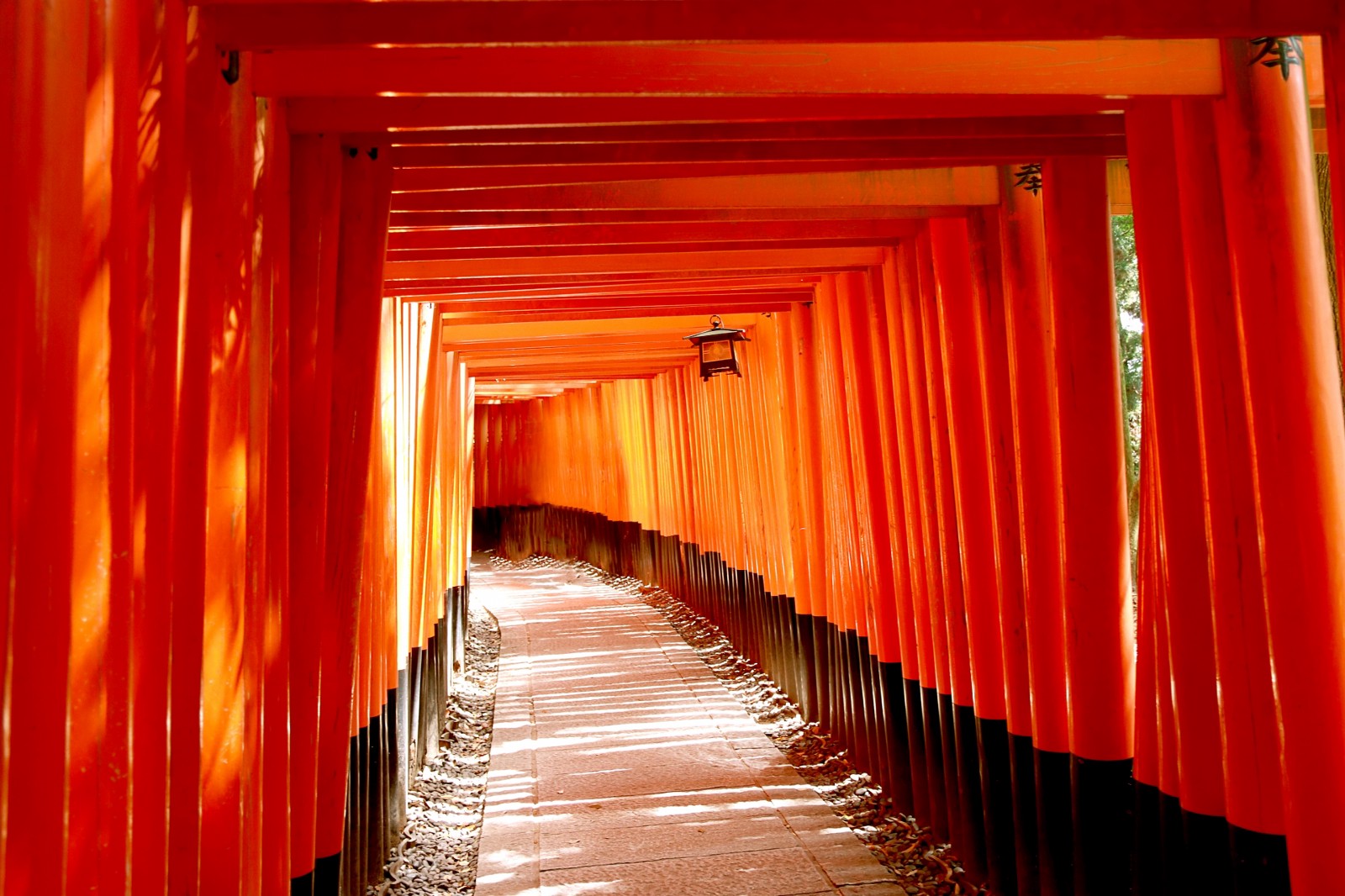 Kyoto, home to the Japan's ancient capital, should be the top priority of your itinerary. The east and south Kyoto in the day 1. Fushimi Inari Shrine is the doubtlessly most popular shrine in Japan. You can witness amazing numbers (1,001) of Kannon statues in Sanjusangendo Temple, right close to Kyoto Station. Kiyomizudera Temple is also a must-visit temple. On the way to Gion, you pass some slopes which is called Ninen-zaka slope and Sannen-zaka slope. Where historic and nostalgic atmosphere is well-preserved. At night, enjoy the "Kyoto" nightlife in Gion area!! Geisha performance will be your special memory. Of course, dining in traditional Japanese style pubs is perfect!
Route Direction(Day1)
▶Start: JR Nara Line from Kyoto Station to Inari Station (5 mins)
1. Fushimi Inari 8:30-11:00
▶︎Walk to Fushimi-inari Station and take Keihan Main Line to Shichijo Station (5mins)
▶︎7mins walk from Shichijo Station to Sanjusangendo
Lunch 12:00-13:00
2. Sanjusangen-do 13:30–14:30
▶︎23 mins walk to Kiyomizudera(Recommended)
OR
▶︎Walk to Higashiyama-shichijo stop(5 mins)
▶︎Take a bus from Higashiyama-shichijo stop to Kiyomizu-michi stop(5 mins)
▶︎Walk from Kiyomizu-michi stop(10 mins)
3. Kiyomizudera Temple 15:00–17:00
▶Continue to walk for 19 mins to Gion area
4. Gion 18:00-
---
DAY 2 Kyoto (north and west)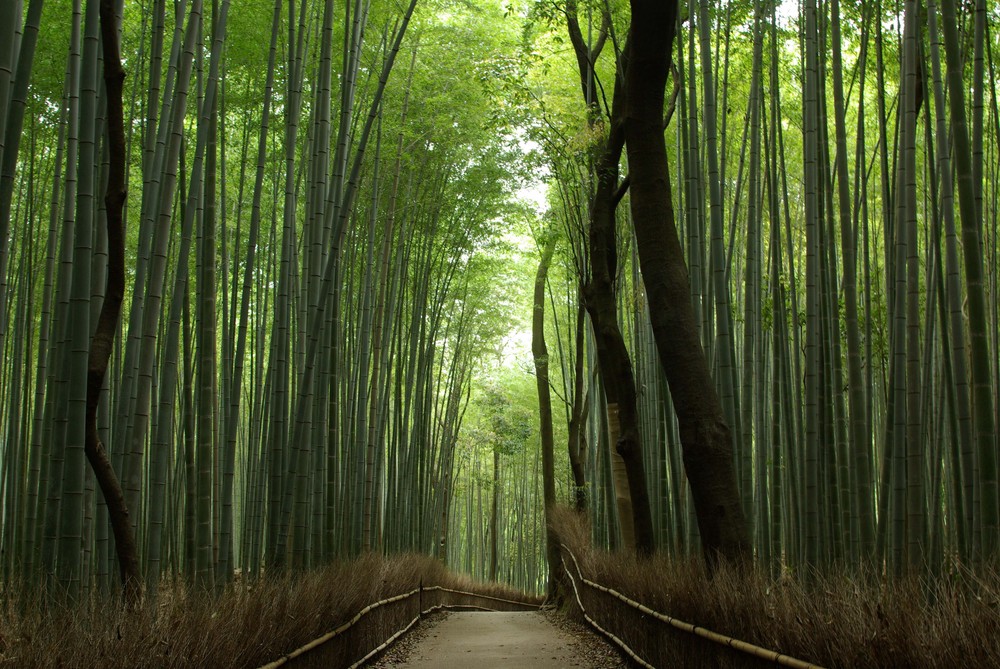 In the day 2, let's stroll in the west and north. Arashiyama is a western district with rich nature. Walking through Bamboo Groves makes you silently relax. Togetsukyo Bridge is the symbol of Arashiyama area. You can also enjoy closeness with over a hundred monkeys in Monkey Park. In the afternoon, Kyoto temples tour. You should visit two temples at least. One is Ryoanji Temple with the traditional beautiful garden. Additionally, don't miss Kinkakuji Temple, one of the most famous destinations in Kyoto.
---
Route Direction(Day2)
▶︎Start: Catch Saninhonsen Line at Kyoto Station to Soga-arashiyama Station (15 mins+14min walk)
1. Arashiyama Bamboo Groves 8:30-9:30
▶︎Walk around Togetsu Brigde(about 15 mins)
2. Togetsukyo Bridge 10:00-10:30
▶︎Keep walking to Arashiyama Monkey Park(5 mins)
3. Arashiyama Monkey Park Iwatayama 11:00–12:30
Lunch 12:30–13:30
▶︎Arashiyama Line from Arashiyama Station to Katabiranotsuji Station(7 mins)
▶︎Change trains to Kitano Line to Ryoanji Temple Station(9 mins)
▶︎Walk from Ryoanji Temple Station(9 mins)
4. Ryoanji Temple ( Dec — Feb 8:30.am-4:30p.m.) 14:30-15:30
▶︎Walk to Kinkakuji Temple(19 mins)
OR
▶︎Take a bus from Ryoanji-mae to Kinkakuji-mae (4 mins)
5. Kinkakuji Temple 16:00-17:00
Check more details about transportation in Kyoto
---
DAY 3 Osaka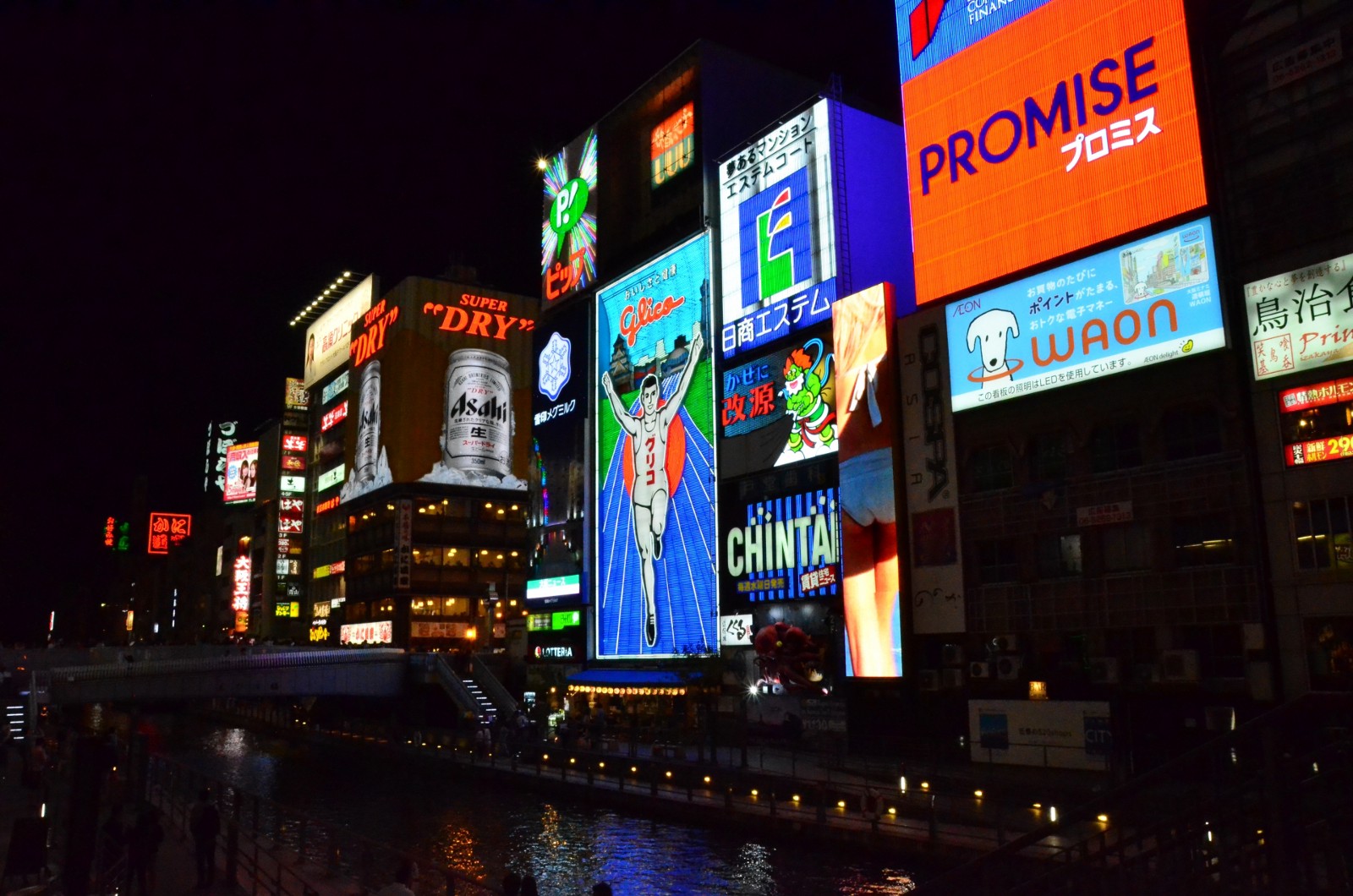 ▼Transportation guide from Kyoto to Osaka▼
Following the historical tour in the silent district Kyoto, enjoy the modern atmosphere in the bustling city Osaka. It takes less than 30 mins to get to Osaka. Start off with Kaiyukan Aquarium, a top sightseeing spot in Osaka. Nextly, moving to Namba area (south area) which is filled with Osaka's attractions. In Shinsaibashi, be a shopaholic on 600m long arcade lined numbers of stores. And then, this is the highlight of Osaka trip: eating till you drop in Dotonbori. After having a early dinner there, head to the final destination Hozenji Alley area for nightlife. Pick your favorite one out of small Japanese style pubs.
---
Route Direction (Day3)
▶︎Start: Take a Osaka City bus (N0.88) at the bus terminal in front of Osaka Station South Exit to Tenposan (45 mins)
OR
▶︎ Take Osaka kanjo Line (Osaka Loop Line) to Bentencho Station of Osaka kanjo Line (8 mins)
▶︎Walk to Bentencho Station of Osaka Chuo Line (5 mins)
▶︎Change trains to Osaka Chuo Line and get off at Osakako Station(10 mins)
▶︎Walk to Kaiyukan Aquarium (10 mins)
▶︎Walk back to Osakako Station (10 mins)
▶︎Get on Osaka Chuo Line to Honmachi Station (11 mins)
▶︎Walk to Honmachi Station of Midosuji Line (5 mins)
▶︎Take Midosuji Line to Shinsaibashi Station (2 mins)
2. Shinsaibashi 13:00–15:00
▶︎You can walk to each of the three areas: Shinsaibashi, Dotonbori and Hozenji Alley
Lunch 15:00–16:00
3. Dotonbori&Hozenji Alley 16:00-
---
MAP (Day1):
MAP (Day2):
MAP (Day3):
---
Make your trip to Kyoto the most memorable one! Japan Wonder Travel offers the best private tours across Japan including Kyoto. You can see the best highlights and explore the city in depth in one day! Check out the link below and see various kinds of private tours offered in Kyoto today!
▽1 Week Itinerary in Japan: OSAKA + KYOTO + HIROSHIMA▽
For more info about Kyoto and Osaka, You might also like these articles below.
▽Related Articles▽
▼Editor's Picks▼
---