UNIQLO Final Fantasy 35th Anniversary T-Shirt Collection
UNIQLO and Final Fantasy n to Collaborate for a T-Shirt Collection in 2022 Spring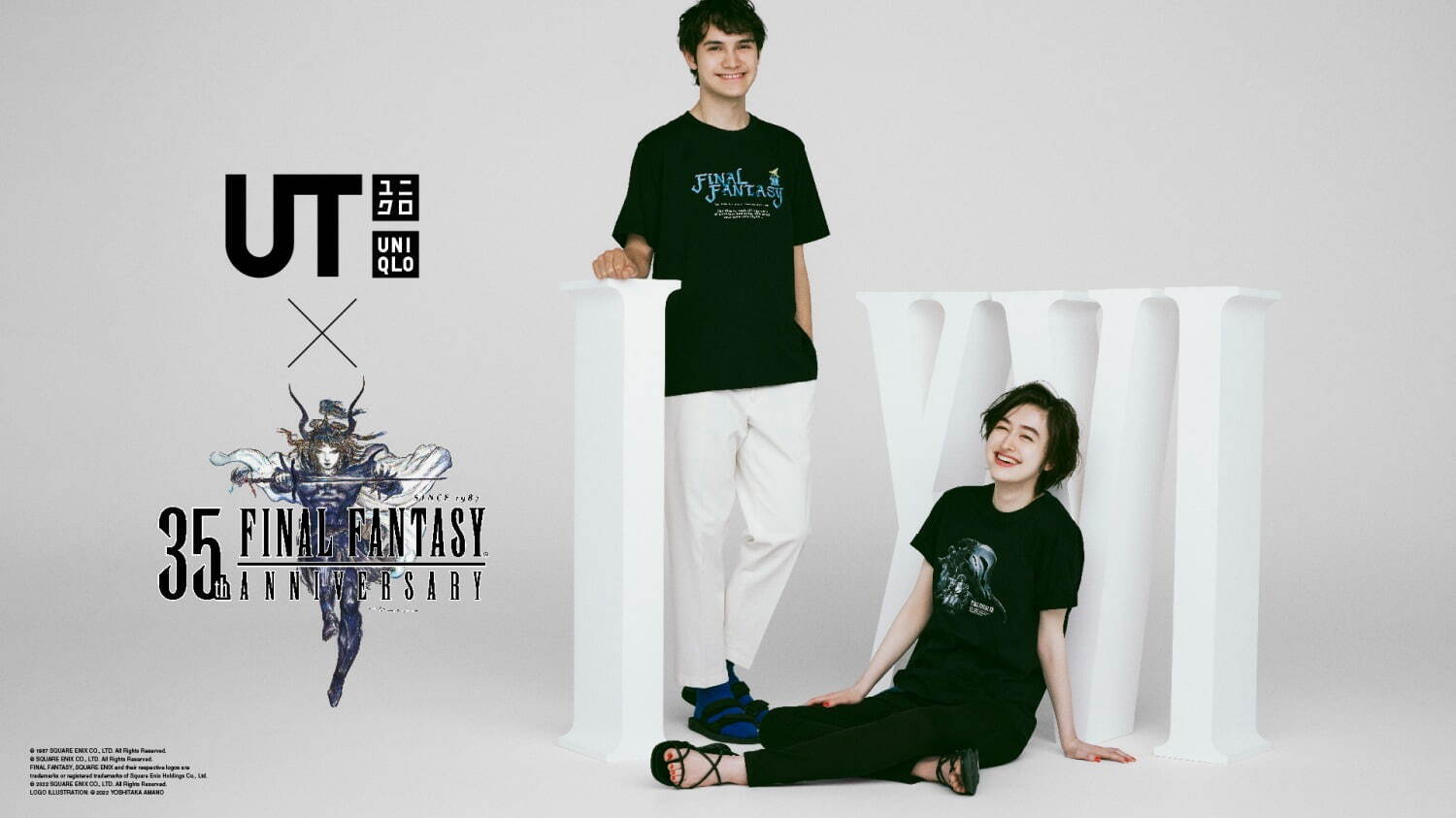 In 2022 Spring, UNIQLO is teaming up with the world-famous Japanese video game franchise, Final Fantasy for a new UT (UNIQLO T-shirt) collection!
Final Fantasy, produced by Square Enix, is undoubtedly one of the most popular and best-selling video games of all time both inside and outside of Japan. Fans of this saga have been loyal to the game for years and always look forward to a new release from the company since Final Fantasy games boasts the perfect combo: fantasy, a unique world view, an immersive storyline and cutting-edge video technology!
FINAL FANTASY 35th Anniversary UT is a collection of T-shirts commemorating the 35th anniversary of the Final Fantasy series. which boasts cutting-edge video technology, a unique world view, and an immersive storyline.
The popular Japanese fashion retailer, UNIQLO has collaborated with multiple artists and brands for their UT collections. Their time-limited collections offers graphic, printed T-shirts with exclusive designs and most of them are really popular and go sold out quickly after being on sale. Some of the most recent and popular ones have been Jujutsu Kaisen, Demon Slayer and more.
UNIQLO is releasing a new graphic T-shirt collection featuring the most popular characters and iconic scenes from all the games of the saga, from I to XVI, and illustrations by the famous and acclaimed artist Yoshitaka Amano.
In addition to being sold separately, a limited number of 5,000 "Complete Boxes" will also be on sale! The set include all the 16 patterns of T-Shirts and 2 original playing cards (black/gold). A must-have for all the fans of Final Fantasy!
The collection will be released on 29 April 2022 and available in UNIQLO stores and online stores nationwide. The lineup includes 16 T-shirts with exclusive designs featuring all the games and the illustrations from Yoshitaka Amano. Each T-shirt have a cost of 1,500 yen, and the complete box 24,900 yen.
In addition, for the purchase of 2 items or more from "FINAL FANTASY 35th Anniversary UT", you will receive 1 original playing card (black) with a graphic design (*While supplies last).
And there's more! Some stores will also held a quiz. If you get the quiz right, you get an original wallpaper for your phone!
Thanks for reading! Please check out more articles for the latest information about Japan!
▽Related Articles▽
▼Editor's Picks▼
---