Arina Tanemura Character Cafe "Memorable Cafe & Shop" in Tokyo 2022
Arina Tanemura's Character Cafe to Open in Tokyo Solamachi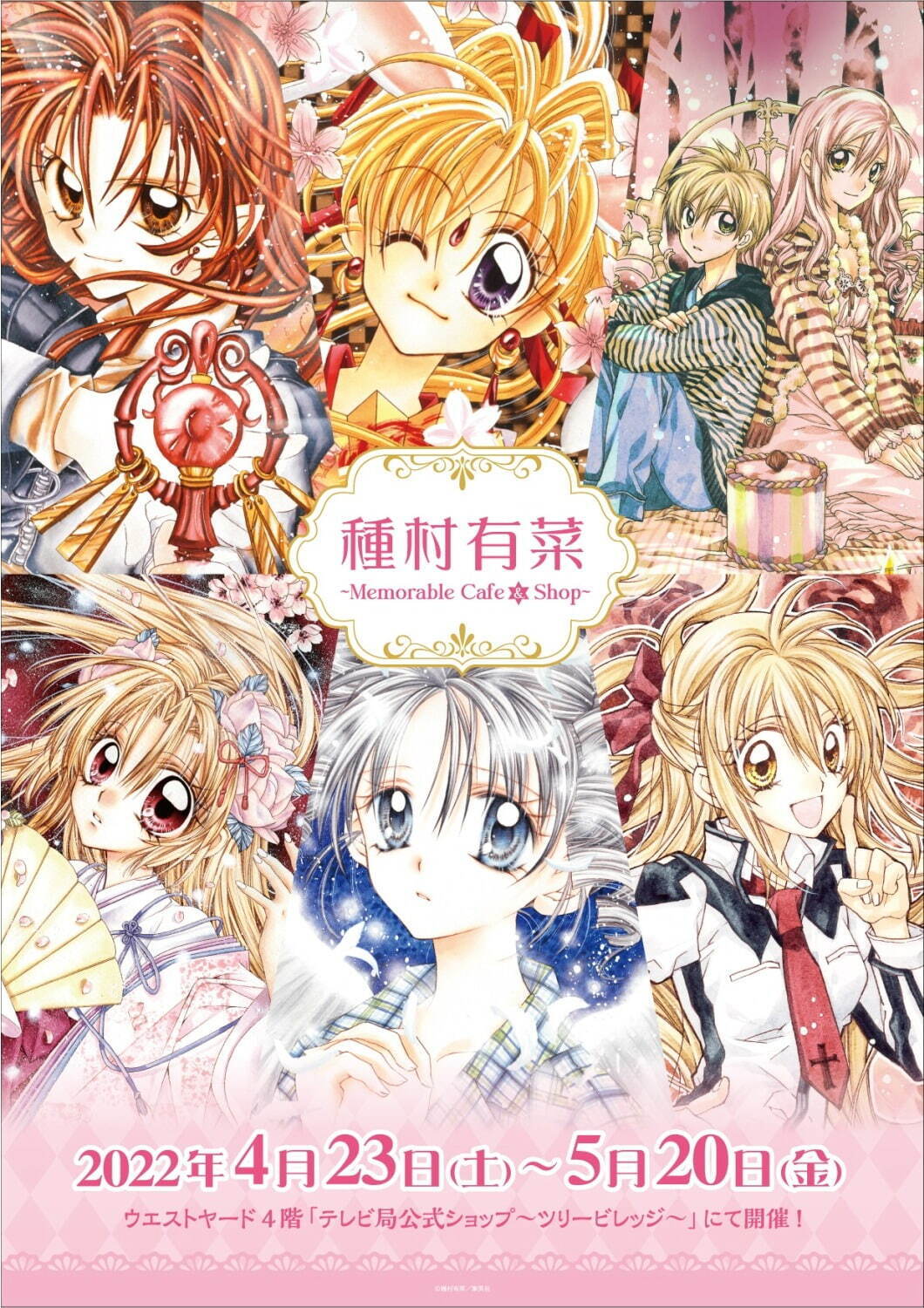 Arina Tanemura is one of the mangakas who marked the childhood of many of us, with some of her works such as her most famous series Phantom Thief Jeanne or Time Stranger Kyoko. Her unique drawing style is easily recognizable. And her stories often mix girls with magical powers with romance. This may sound like a typical shojo manga, but Tanemura's stories always have a special component and an original story that grabs you from the very first moment.
Phantom Thief Jeanne is probably her best known work abroad. The protagonist of this story is none other than the very reincarnation of Jeanne d'Arc. Maron Kusakabe seems like a normal girl with an ordinary life, but thanks to her angel protector and friend Finn, she transforms herself into Jeanne d'Arc and steals works of art that have been possessed by a demon.
Arina Tanemura's character cafe ~Memorable Cafe & Shop~ is opening exclusively from April 23 to May 20 in Tokyo this Spring. The cafe would be located at the 4F of Tokyo Solamachi, the shopping mall in the Tokyo Skytree, inside the TV station official shop-Tree Village.
Inside the Cafe Menu, you'll find fun tribute foods, desserts and drinks inspired by the characters and works of Arina Tanemura, as Phantom Thief Jeanne Strawberry Parfait or Time Stranger Kyoko Kronos Stew. Exclusive merchandising will also be available. Wanna know more about what the cafe offers? Keep reading 'til the end!
Food & Drink Menu
In this cafe Tanemura Arina's vision of the world of work will be incorporated into the food, sweets and drinks. You can find everything from tasty burgers and delicious omu-rice to adorable cat-shaped pancakes or strawberry parfaits! Not to mention refreshing and original drinks. You can see the full menu below: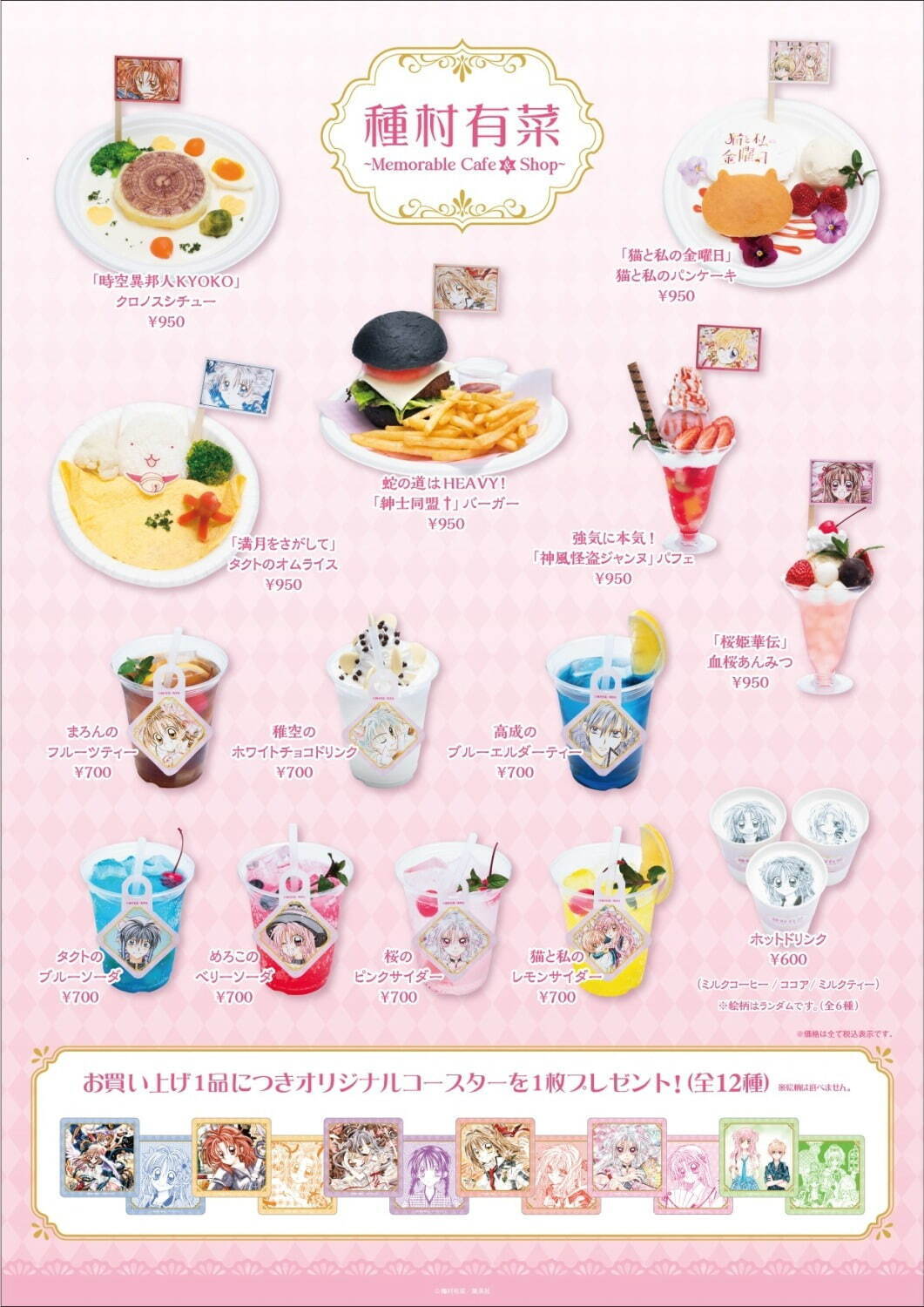 Moreover, people who order something from the menu will receive an original coaster from 12 designs! (you can't choose, it will be delivered at random).
Original Merchandise
If you go to the Memorable Cafe & Shop you can't leave without getting some limited edition goods only available for this time! Acrylic key chains, stickers, acrylic boards and more are going to be sold at the shop.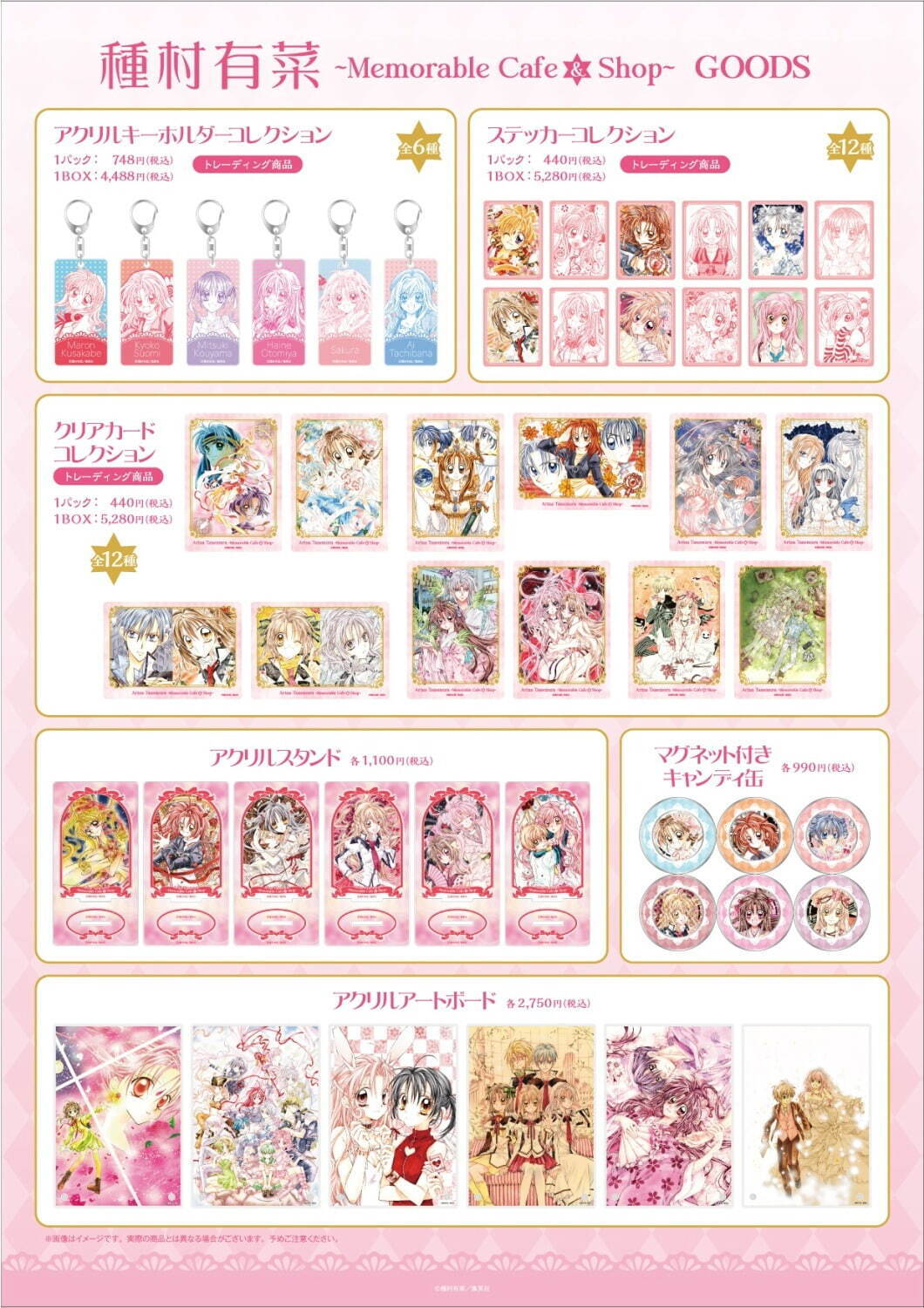 << Arina Tanemura's Character Cafe ~Memorable Cafe & Shop~ >>
Location: Tokyo Solamachi (4F), TV station official shop-Tree Village
Map: https://goo.gl/maps/WZDJj27VabkNJM1H8
Date: 23 April 2022 to 5 May 2022
Hours: 10:00~21:00 (*The shop open at 09:00 but the cafe at 10:00)
Official Website: https://tree-village.jp/news/014179.html
---
If you are a fan of Arina Tanemura living in Tokyo or coming in this Spring, take a chance to visit Memorable Cafe & Shop and enjoy the cutest themed food and drinks🤩 For more info about themed cafes or special events in Japan this year, check out these articles below, too!
▽Related Articles▽
▼Editor's Picks▼
---