Tokyo Stadium: Football & Rugby Venue for The Olympics 2021
Things to do at Tokyo Stadium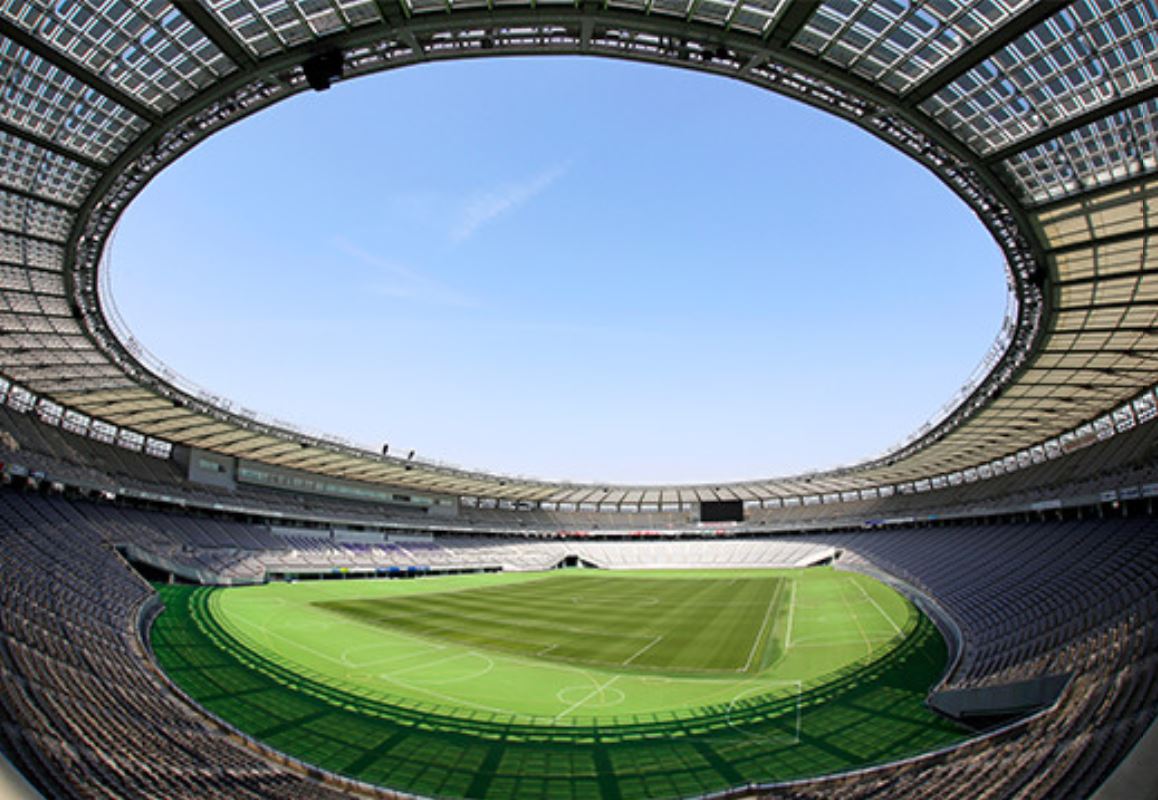 Tokyo Stadium(東京スタジアム), also known as the Ajinomoto Stadium(味の素スタジアム), is a multi-purpose stadium located in Chofu which is on the west side of Tokyo. Usually, it is used for the J-League(Japanese football league), track and field tournaments, concerts, conventions, and even flea markets.
In 2019, Tokyo Stadium was one of the venues for the Rugby World Cup, and in 2021, it will be one of the venues for the Olympic Games in Tokyo.
I will show you in this article about this stadium, including its history, how to get there, and interesting spots around the venue.
I hope this helps you for when you come to Tokyo for the Olympics, or even if you're planning on coming at other times.
---
About Tokyo Stadium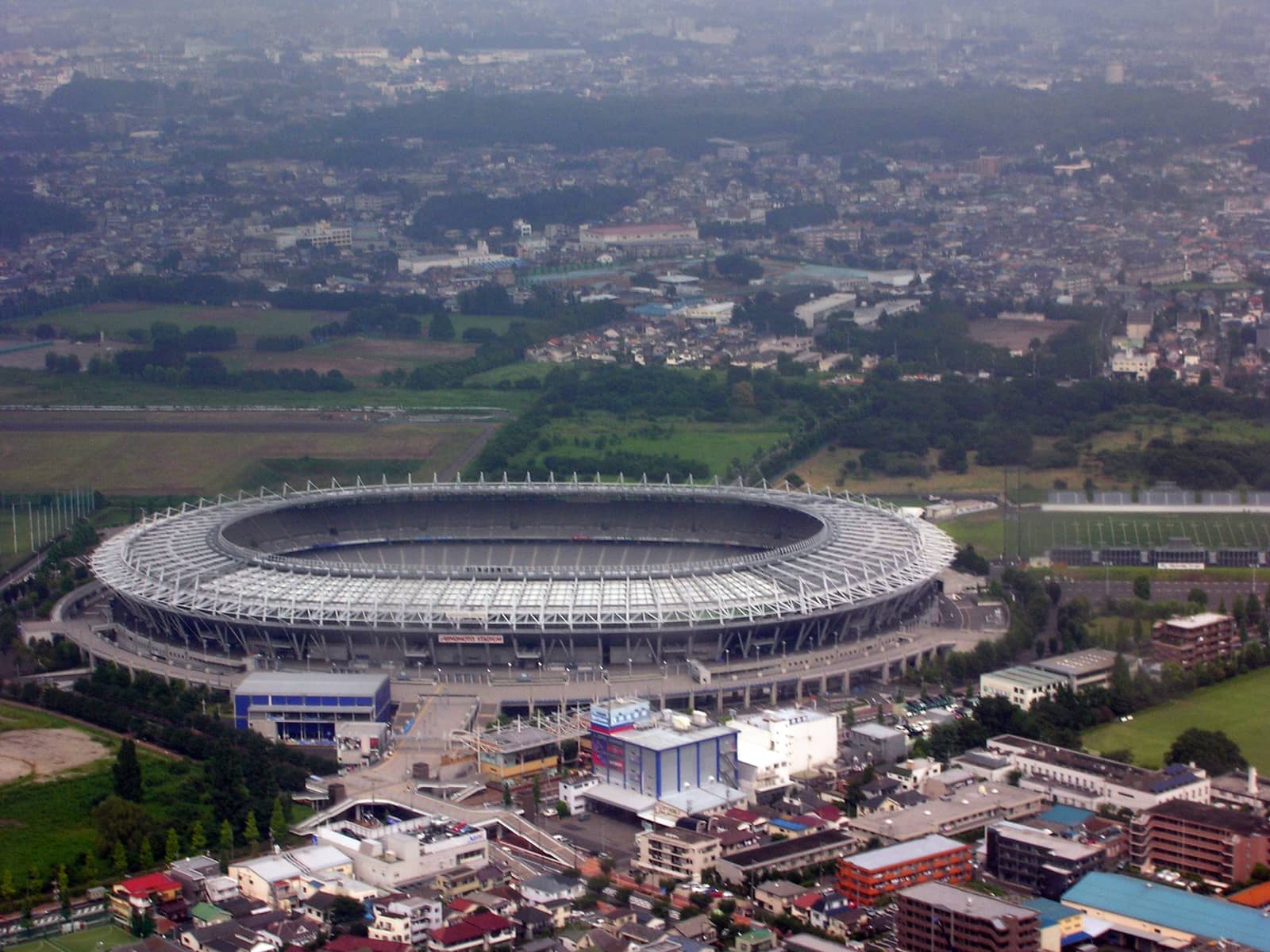 The land where Tokyo Stadium eventually would be built used to be a property of the United States Forces Japan but was returned to the country in 1973.
Then the stadium was built and opened in March 2001. For the 2002 FIFA World Cup, it wasn't used for matches, but it was used as a training stadium and also used for concerts during the world cup.
It has also been used for important track and field tournaments as well as national and international Rugby matches(including the 2019 Rugby World Cup). It is also the home stadium for the J-League teams of "FC Tokyo" and "Tokyo Verdy".
Tokyo Stadium will have a capacity for 48,000 spectators during the Olympics.
Olympic events occurring at Tokyo Stadium
Tokyo Stadium will be the venue for all rugby matches as well as 4 football first-round matches. Here, it will also take place the modern pentathlon for both men and women.
※NOTICE: Due to the international spread of the coronavirus, the Tokyo Summer Olympics 2020 was postponed until the summer of 2021. The following scheduled matches might change.
Football(Soccer) Women's First Round (2 matches)
Football(Soccer) Men's First Round (2 matches)
Men's Rugby (all matches)
Women's Rugby (all matches)
Women's Modern Pentathlon
Men's Modern Pentathlon
How to get to Tokyo Stadium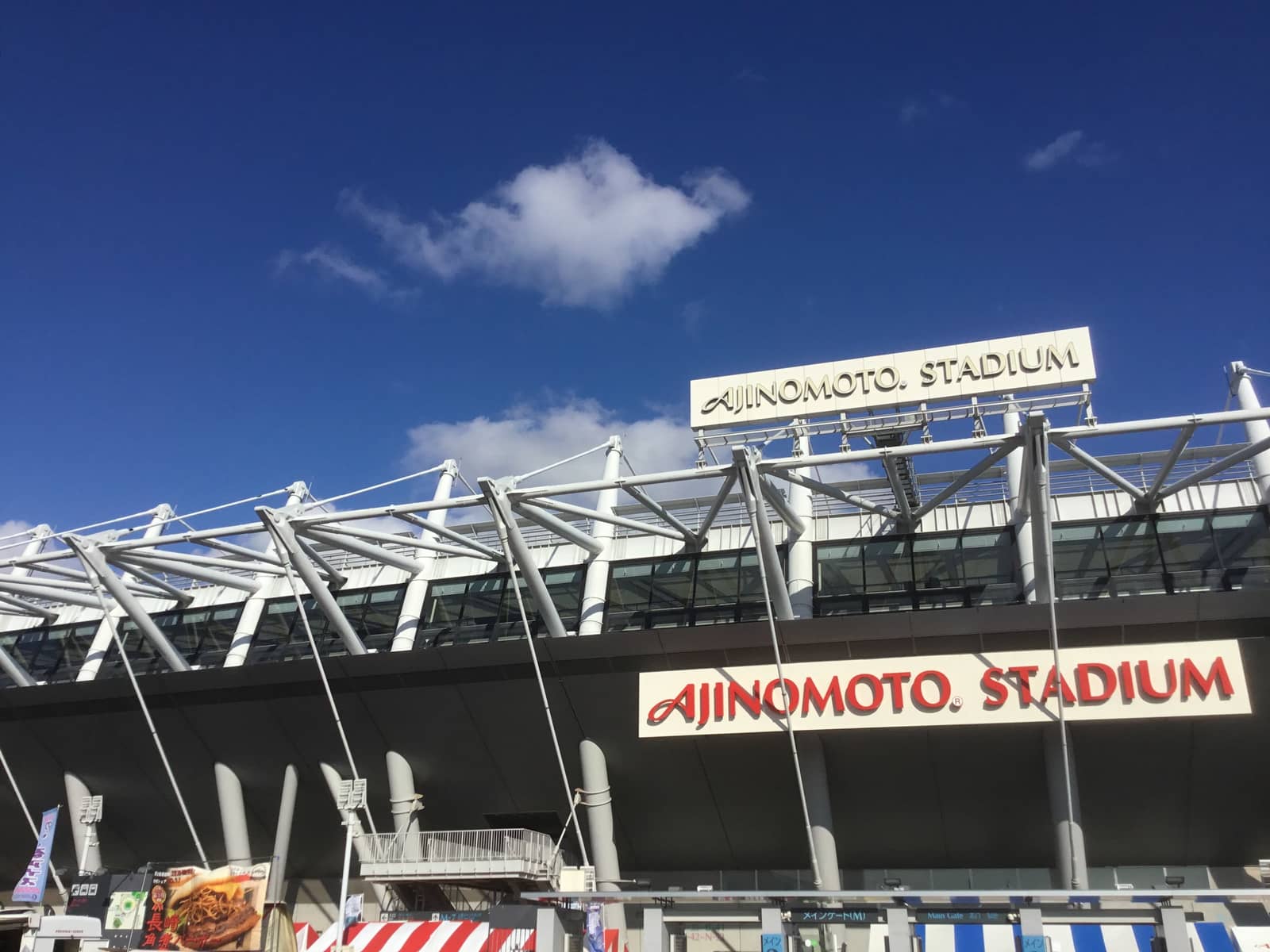 There are various ways you can get to Tokyo Stadium. The simplest way is to go walking from Tobitakyu station of the Keio Line. It is a 5-minute walk from the station, so it is very accessible.
Also, during the Olympics, there will be shuttle buses heading to the stadium from various train stations such as Komae Station(Odakyu Odawara Line), Musashisakai Station(JR Chuo Line), and Chofu Station(Keio Line).
Interesting spots near Tokyo Stadium
-1st. Jindaiji Temple: Jindaiji Temple(深大寺) is a Buddhist temple located near Chofu station. Around the temple, you will find many Soba restaurants since this is a famous place for Soba. You will also find a shop of the Yokai manga/anime "GeGeGe no Kitaro" where you will find many fun souvenirs.
-2nd. Kichijoji: Kichijoji(吉祥寺) is one of the most popular shopping areas on the west side of Tokyo. Besides the many shops and restaurants, there is the Inokashira park where you can enjoy nature, especially in spring when you can see the Cherry blossoms. Also within the park, you can find the very popular Ghibli Museum. You can go to Kichijoji using the Chuo Line from Musashisakai station.
-3rd. Shimokitazawa: Shimokitazawa(下北沢) is a very unique town just a few stations away from Shinjuku and Shibuya. Shimokitazawa has an artsy, indie, hipster, college town vibe that you won't feel elsewhere in Tokyo. From cool cafes and vinyl record shops to live music clubs and live theater venues. You can go to Shimokitazawa using the Odakyu Line from Komae station.
Hotels near Tokyo Stadium
If you are planning in attending Tokyo Stadium and are looking for a place to stay near the venue, here are 2 options for you to consider.
The first hotel I want to recommend is the "Kichijoji Dai-ichi Hotel"(吉祥寺第一ホテル) located just a few minutes walking from Kichijoji station.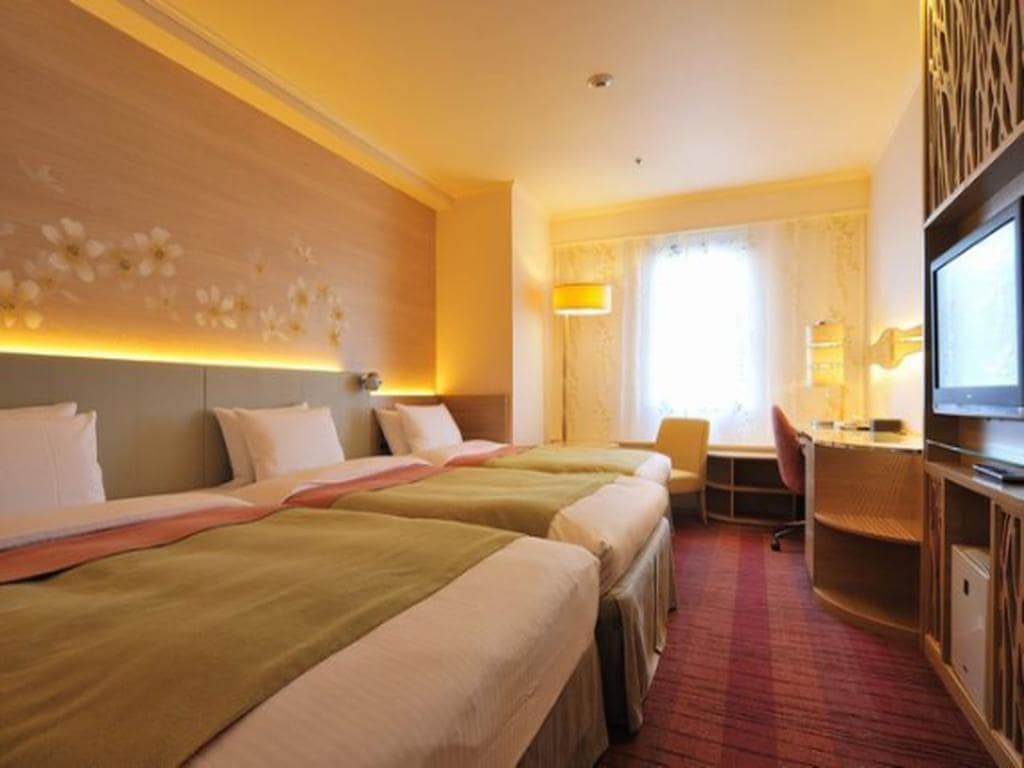 This hotel has a high rating on Agoda and with good reason. The rooms are western-style and spacious, the location is spot on if you wish to go out and enjoy all that Kichijoji has to offer, and access to Tokyo Stadium is not difficult. All you have to do is take the Chuo Line to Musashisakai Station and take the shuttle bus to the venue.
<<Book "Kichijoji Dai-ichi Hotel" at the best price!!>>
Another hotel that has good ratings is the "Chofu Creston Hotel"(調布クレストンホテル).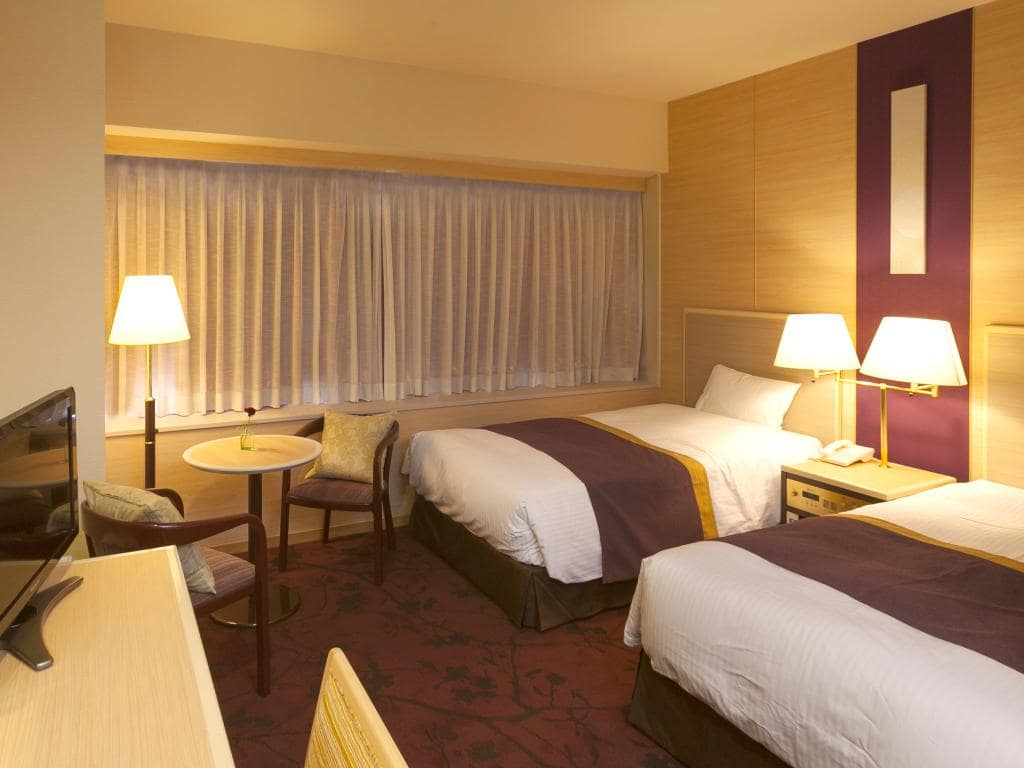 This hotel is located near Chofu station which means that to go to Tokyo Stadium, you only need to go to the station and take the shuttle bus. You can also visit the previously mentioned Jindaiji Temple, and going to the center of Tokyo is also just one train ride away.
<<Book "Chofu Creston Hotel" at the best price!!>>
Or, if you want to search for more options, check the link below!
<<Check for more hotels near Tokyo Stadium!!>>
---
Do you want to know more about places to visit in Tokyo? Check out these other articles for more ideas!
▽Related Articles▽
▼Editor's Picks▼
---