10 Best Things to Do in Tokachi
Tokachi Travel Guide: What to Do in Tokachi, Hokkaido Now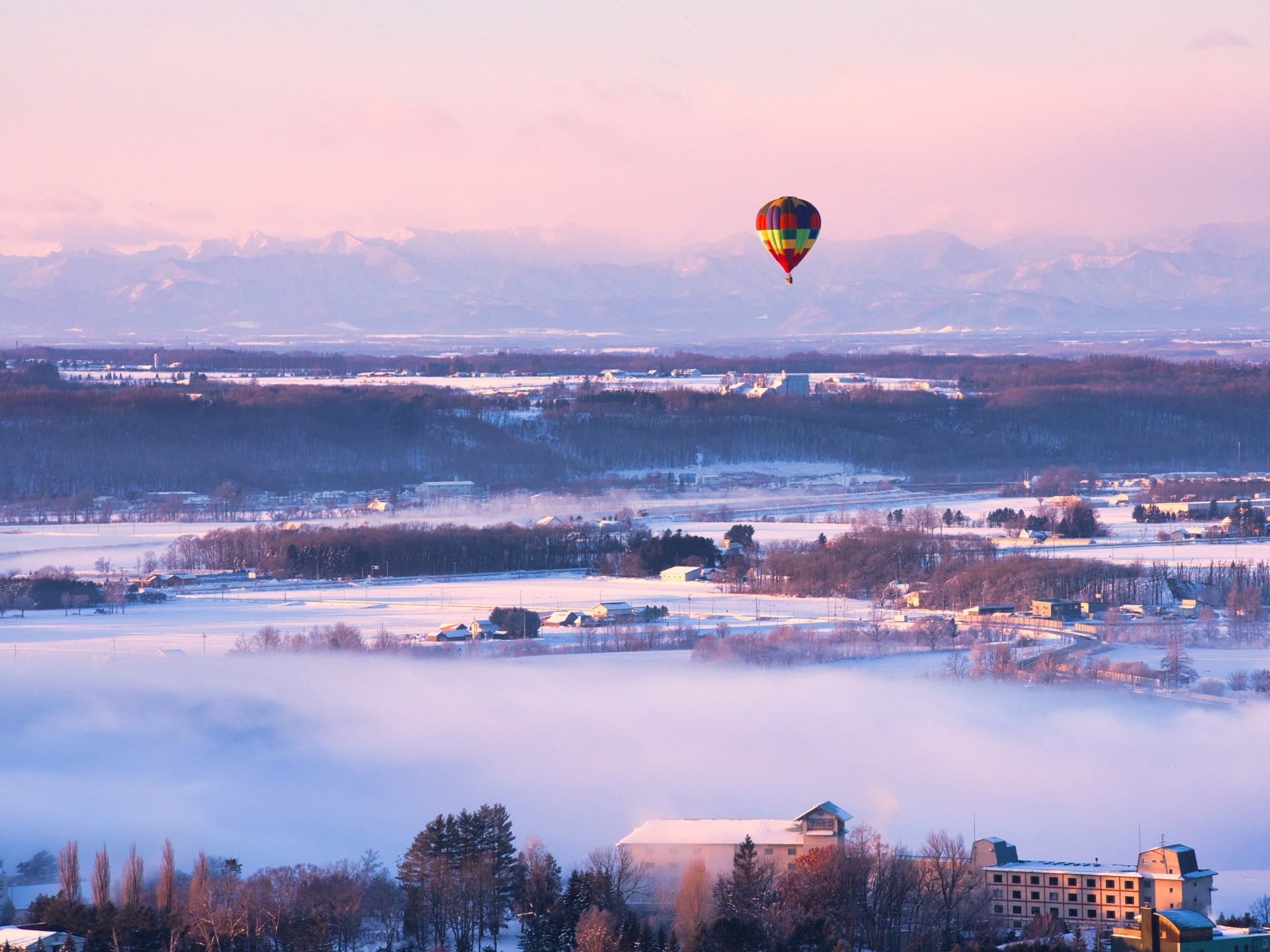 Hokkaido is one of the most popular tourist destinations in Japan, especially for fresh seafood and winter sports. Because Hokkaido has a very huge land, it's difficult to choose one district and to take a trip unless you're familiar with the land.
Have you heard of the Tokachi area? Tokachi is the eastern area of Hokkaido that is composed of 19 municipalities including Obihiro. The latest district in Hokkaido boasts a cast area of 10,831.24 ㎢ in Hokkaido. Due to its vast nature expanding this district, the agricultural industry has developed in Tokachi. Amazingly, its food self-sufficiency rate is 1,100%, which is 11 times of its population. That's why Tokachi has a great role as a food base providing good and secure food.
In addition to good local food, there are many natural spots to heal your daily stress. Now let's see the best 10 things to do in Tokachi.
1. Feeling and learning the importance of nature at Tokachi Millennium Forest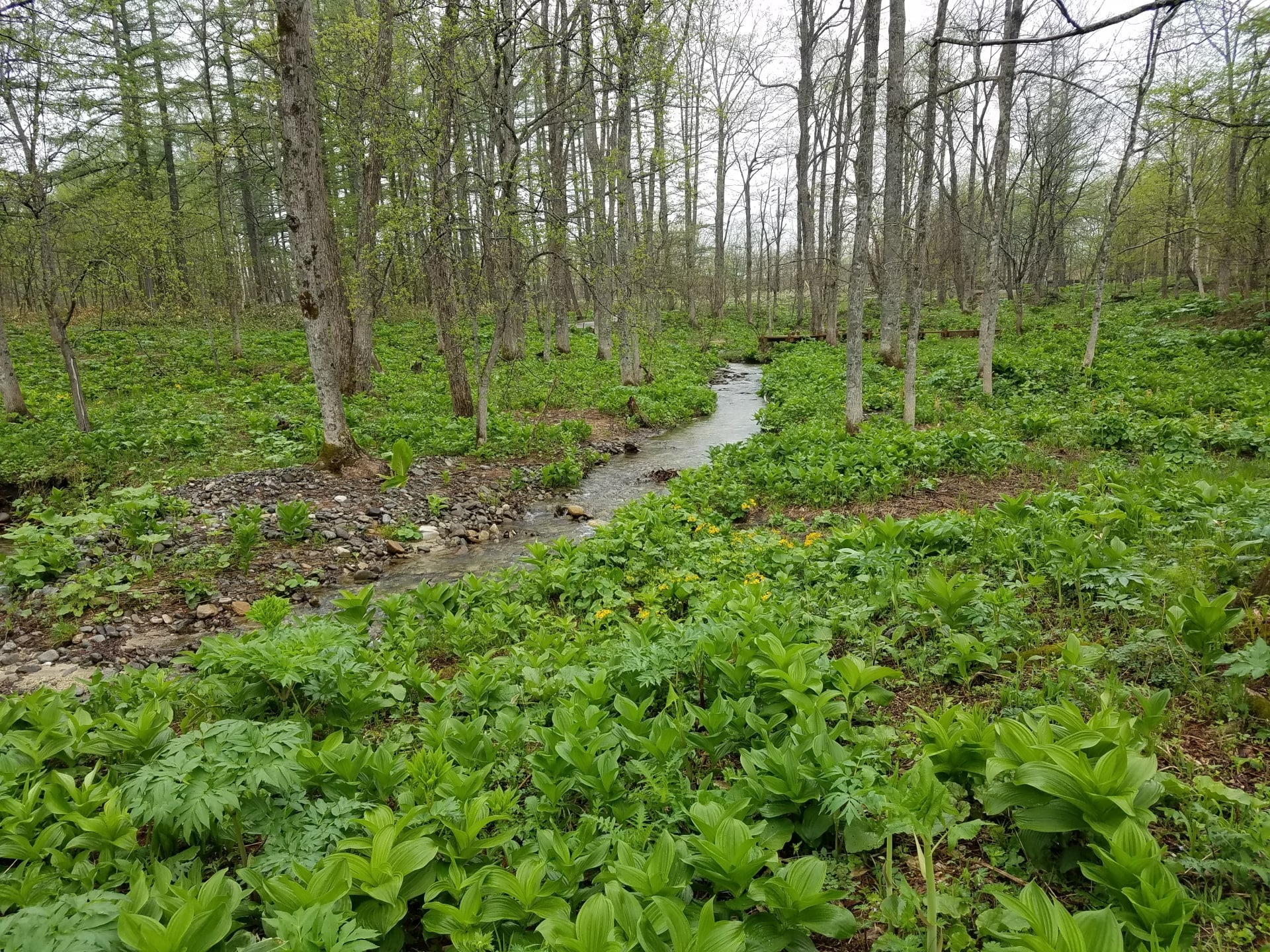 Tokachi Millennium Forest is a garden, established by Mitsushige Hayashi in 1987. It has been developed to protect the environment and connect people to nature, based on "Carbon Offset".
There are 5 gardens, Earth Garden, Forest Garden, Meadow Garden, Farm Garden, and HGS Designers Garden. Earth Garden and Meadow Garden were designed by Dan Pear, a famous England garden designer, and won the Grand Award in SGD (Society of Garden Designers) Award 2012. In Earth Garden, you would feel as if you were a part of the huge green land. Meadow Garden has a beautiful coexistence of flowers and plants from Tokachi and North America. Doing agriculture in Farm Garden makes visitors feel the connection between food, garden, and agriculture.
Let's find the greatness of nature in Tokachi.
2. Walking down the White birch roadside trees of Tokachi Ranch and breathing fresh air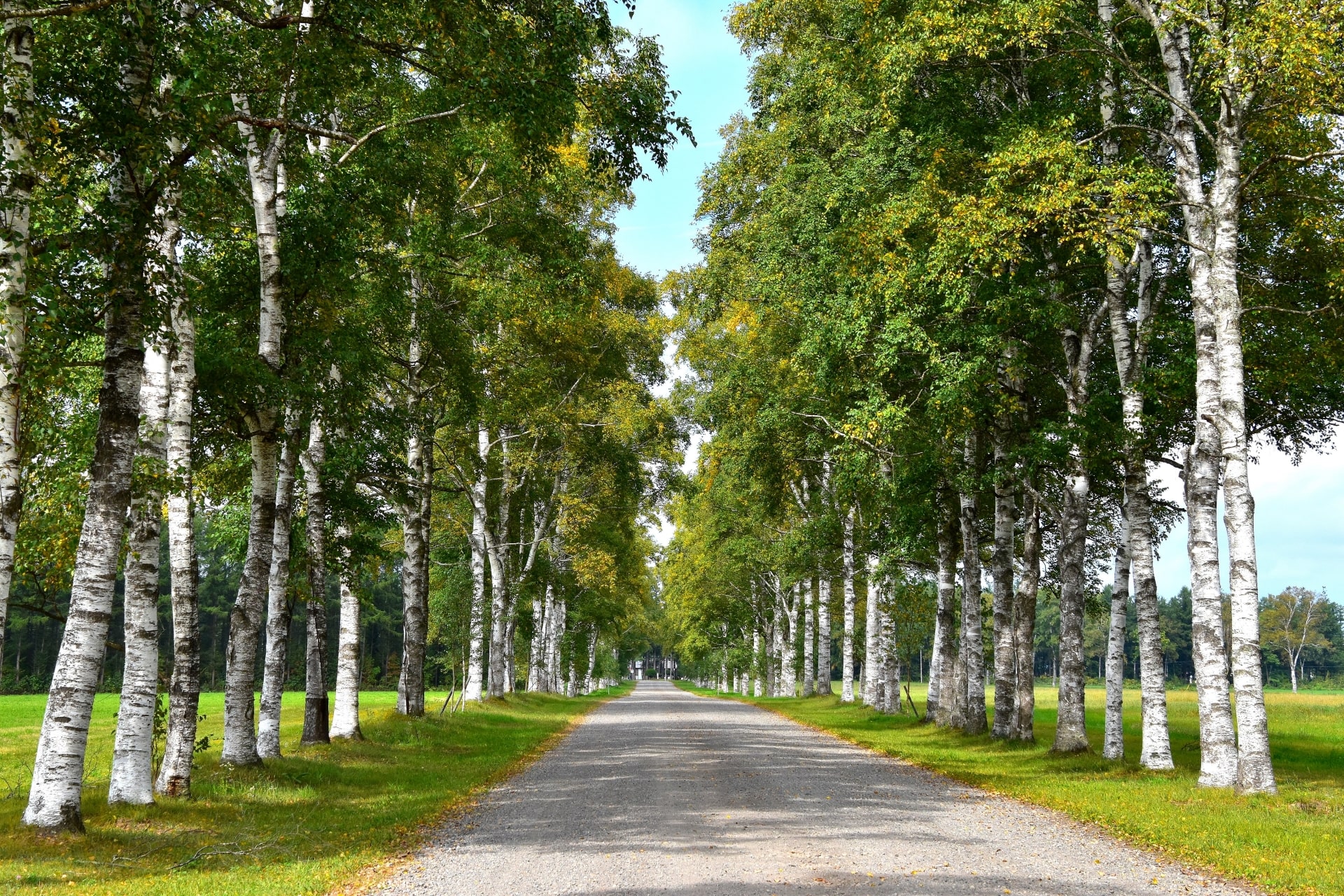 Tokachi Ranch is a public ranch in Otofuke town, next to Obihiro city. It's a facility for researching, improving, and breeding cows.
The places people can look around are only white birch roadside trees and an observation deck. White birch is a kind of Betula platyphylla and can be seen in north-eastern Asia and Europe. There is a 1.3 km road of white birch trees from the entrance of Tokachi ranch. You would be overwhelmed by the impact of a lot of 25 – 30 m trees in a line. They show the beautiful green in summer and make a silent and lonely scene with their naked wood skin and snow in winter.
5 km away from the tree-lined street, there is an observation deck. You can see dynamic nature and huge land that are unique to Hokkaido.
3. Finding your favorite face of the Taushubetsu River Bridge and Lake Nukabira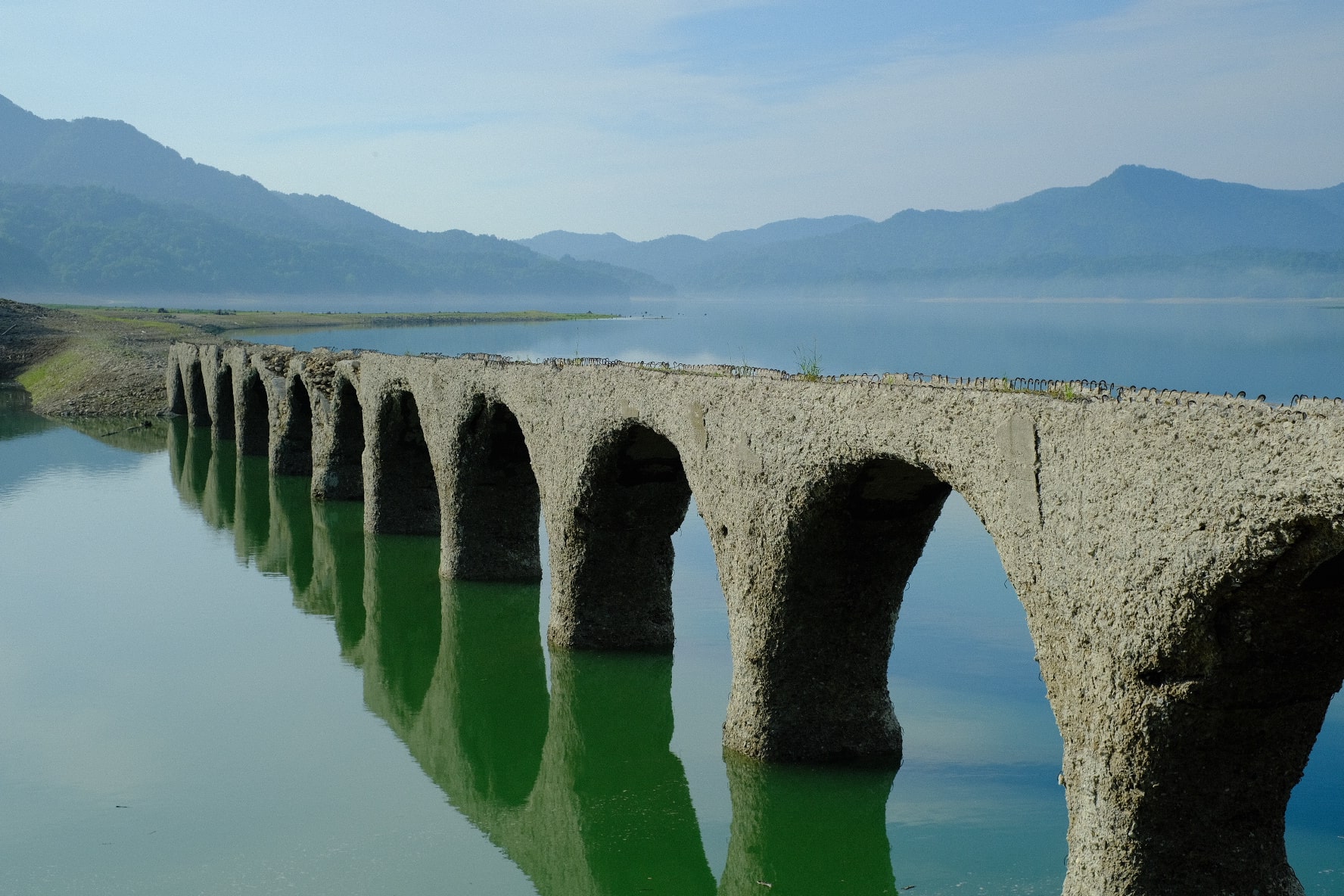 Taushubetsu River Bridge is an arch bridge of the old Japanese National Railways Shihoro Line over Lake Nukabira, located in Kamishihoro town. Kamishihoro town is the northern part of the Tokachi area.
Taushubetu River Bridge is called "Phantom Bridge" because sometimes it's hidden under the water but at other times it can be seen overall. That is due to the water level fluctuation of Lake Nukabira. As Lake Nukabira is a human-made lake, water level changes dramatically according to seasons or electrical generation.
In the late spring, the bridge is called "Glasses Bridge" because the bridge reflects on the surface of Lake Nukabira. In winter, you can walk on frozen Lake Nukabira. In the early spring, as the water level of Lake Nukabira is the lowest throughout the year, the Taushubetsu River Bridge shows up overall.
Let's enjoy the different faces of the Taushubetsu River Bridge seasonally.
4. Driving on Mikuni Toge Pass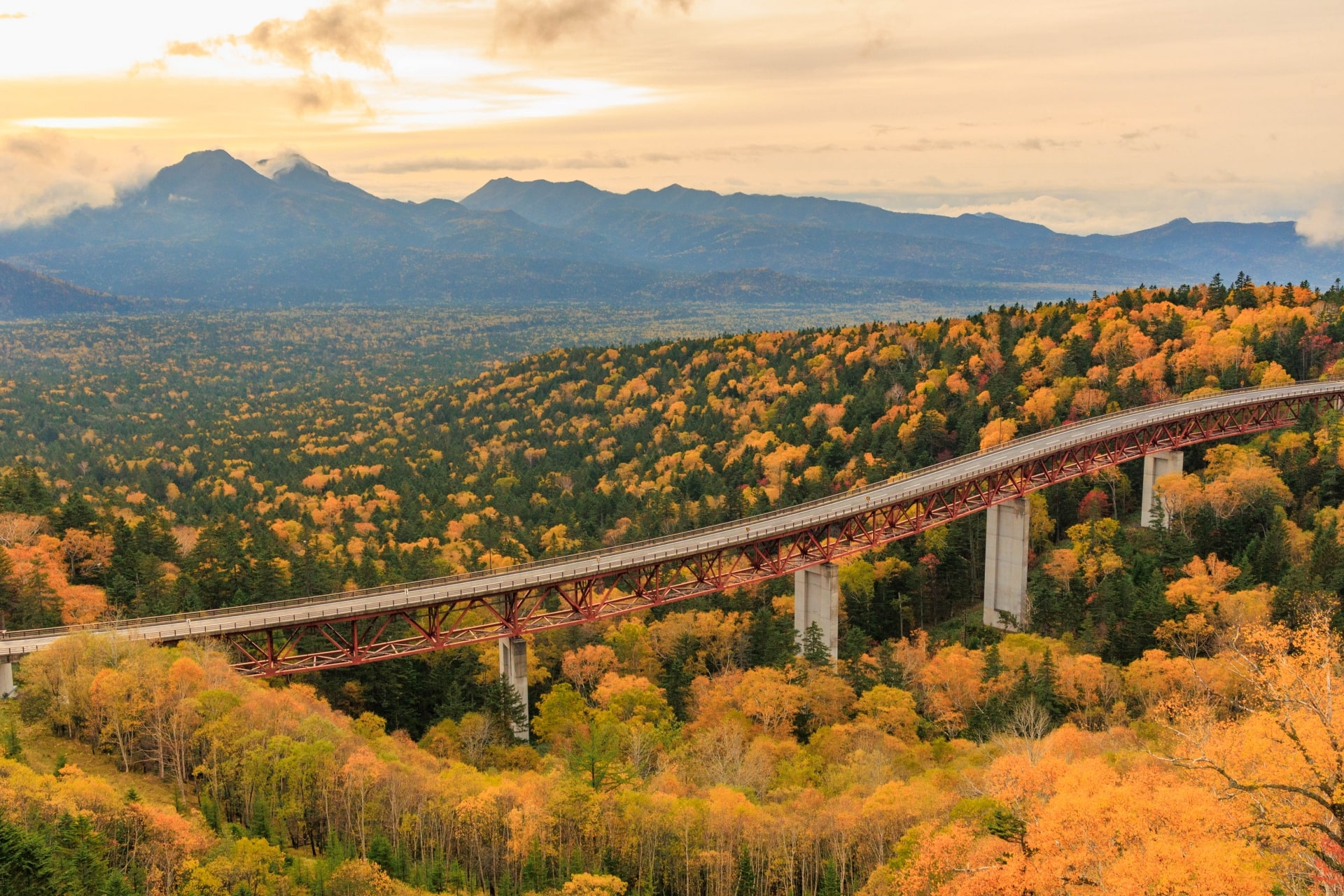 Mikuni Toge is the highest pass among the national roads in Hokkaido. It's located in Daisetsuzan National Park and its highest point is 1,139 m.
There is a huge sea of trees around Mikuni Toge. Various trees have seasonal colors, especially red and yellow leaves in autumn are awesome. Matsumi Ohashi is a dynamic red bridge over the sea of trees. It's 30 m in height and 330 m in length. From Matsumi Ohashi, you can see the amazing whole view of the sea of trees.
Mikuni Toge cafe is located on the top. Its proudly home-roasted coffee, ice cream, and food are available. Having a rest with an amazing view and good coffee is the best time everywhere, isn't it? 🙂
5. Viewing Tokachi Plain from Tokachigaoka Observatory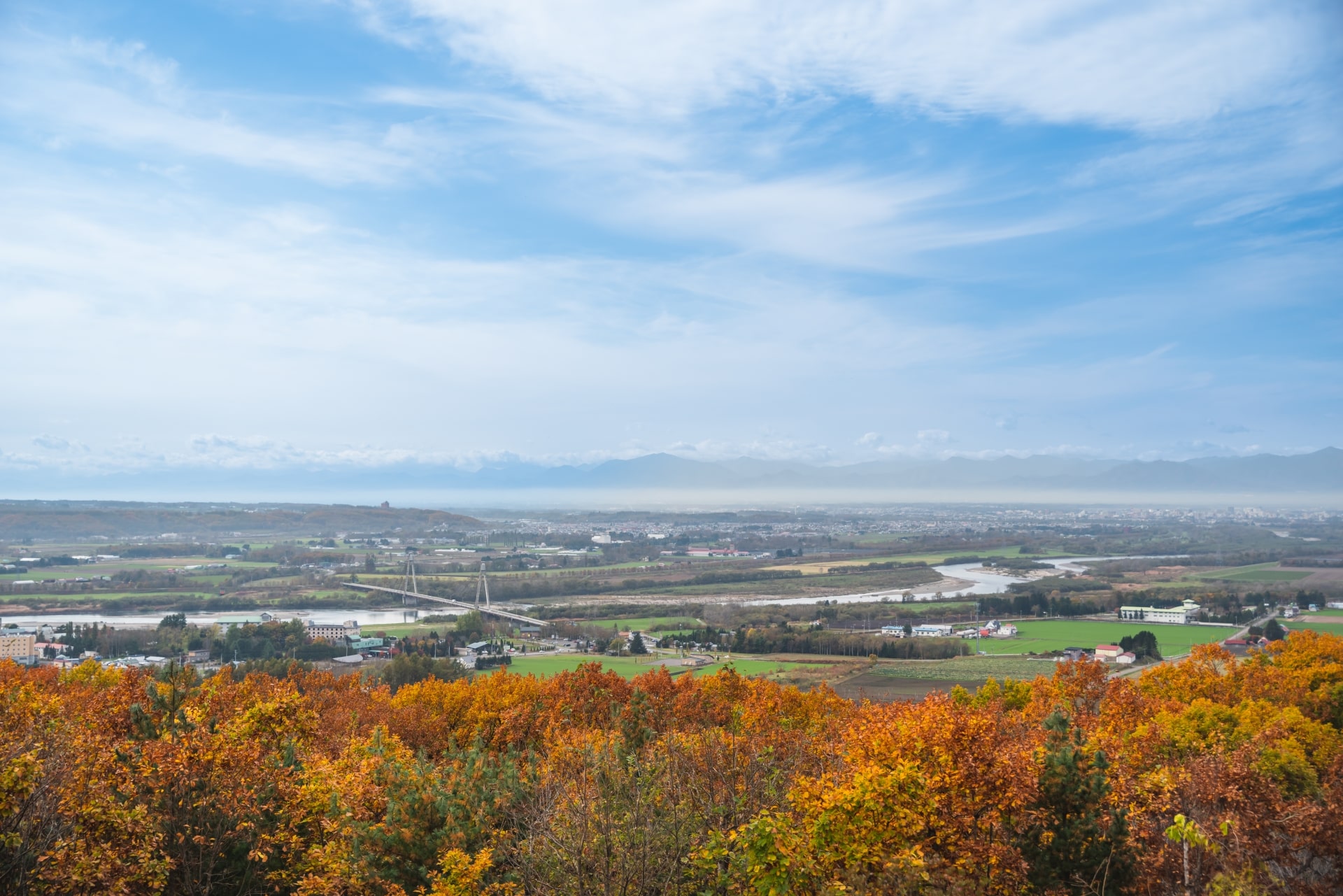 Tokachigaoka Observatory is located in Tokachigaoka Park. Tokachigaoka Park has many activities from morning to night. There are obstacle courses to play and hot-air balloons. A hot-air balloon is available only in the morning. Let's see the rare view from the high sky.
Tokachigaoka Observatory is situated on the top of the park. Below the Tokachigaoka Observatory is a wide range of nature such as the Tokachi River, Tokachi Plain, and Tokachi Onsen. The wide view of land and sky makes you feel refreshed. In particular, the night view and starry sky are breathtaking. It's a rare spot to see the night view in the Tokachi area.
Enjoy the natural beauty of Hokkaido!!
6. Impressed with of nature at Lake Shikaribetsu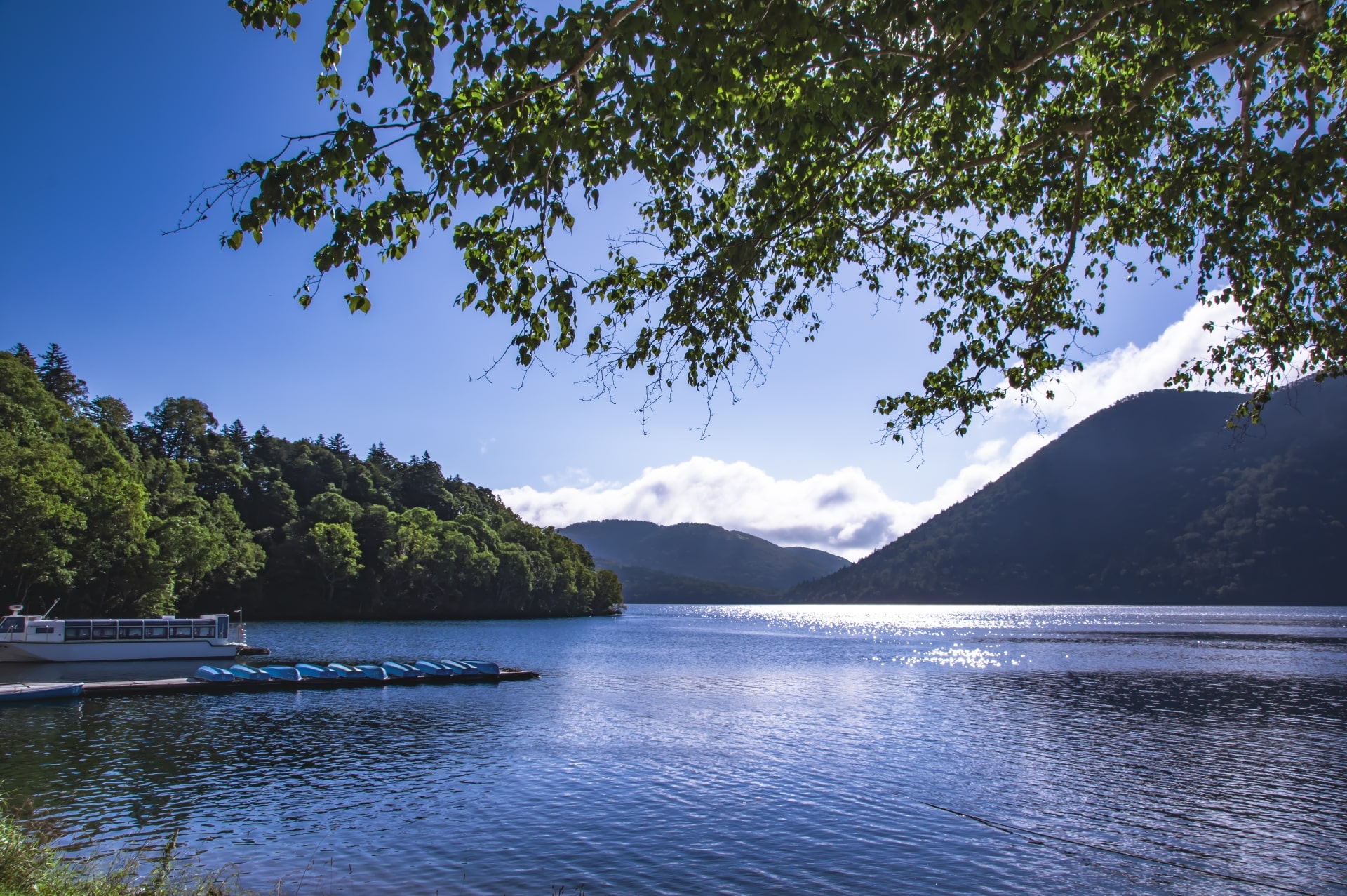 Lake Shikaribetsu is the only natural lake in Daisetsuzan National Park. It's located at the highest elevation of 810 m in Hokkaido and the lake's deepest point is 100 m.
Lake Shikaribetsu is a dammed lake formed when a river was choked by an eruption about 30,000 years ago and the lakeshore is 13 km. The complex lakeshore comprises 9 bays. There is Benten island in the north part, where Pika, Osprey, and White-tailed Eagle live.
On the west side, Sikaribetsu-ko Nature Center provides many activities to fully enjoy Lake Shikaribetsu. The beautiful forest and lake view can be seen from Canadian Canoe or Sea Kayak. Feeling the night nature with a night-watching tour shouldn't be missed!!
7. Watching Banei Tokachi (Obihiro Horse Racetrack)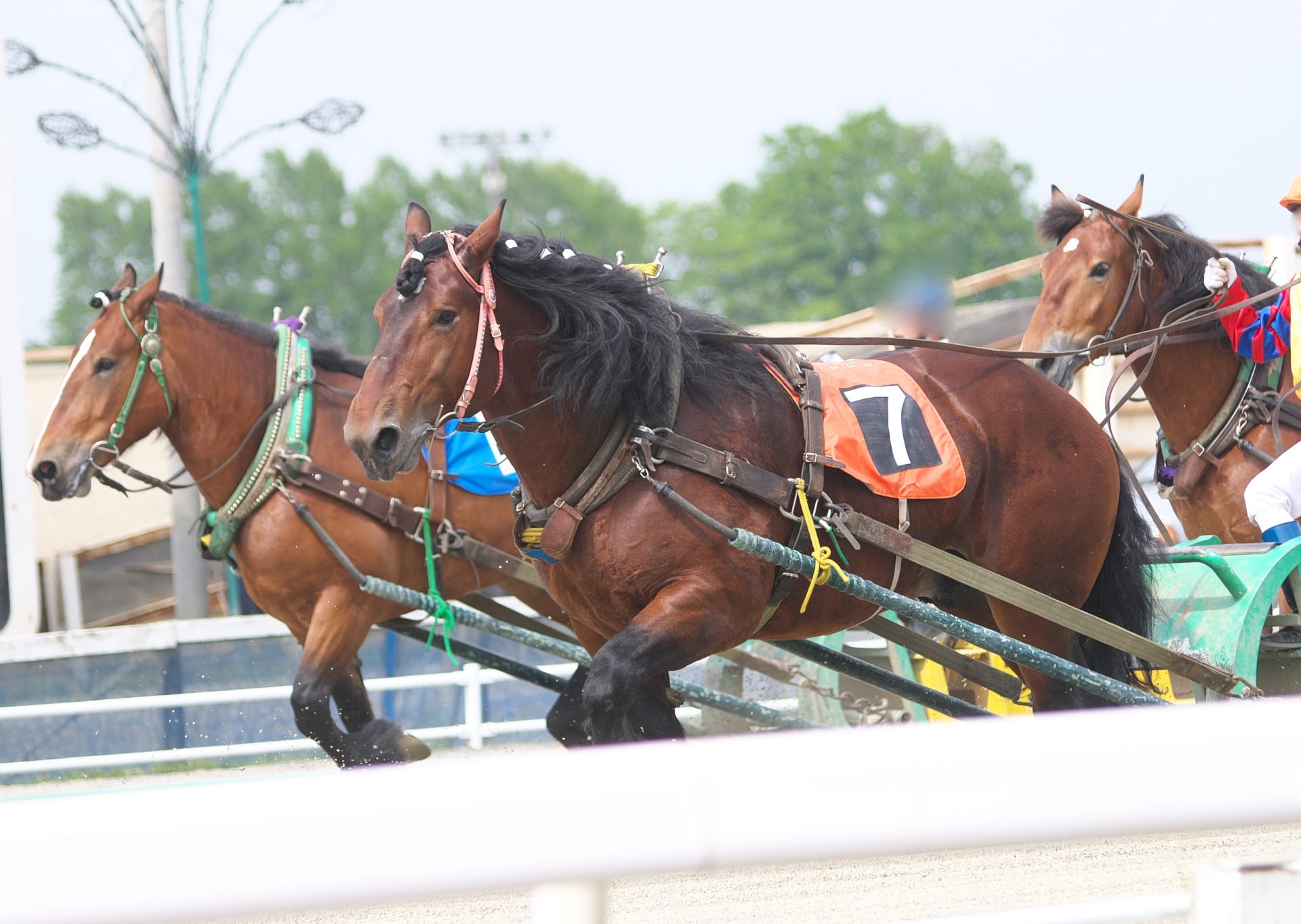 Banei Race is a horse race in which draft horses pulling heavy sleds compete for speed and power. It's held only in Obihiro and is the only type of horse racing in the world. The draft horses used to be farm horses and they weigh about 1 t. They run on the 200 m course including 2 obstacles. The dynamic race is selected as a Hokkaido Heritage.
Tokachimura is located next to Obihiro Horse Racetrack. Such as buying the local fresh vegetables and livestock products, having a delicious pork bowl for lunch at Kikuchiya, and watching a racing horse's history, many things to do before and after watching a race.
8. Walking around and viewing Manabe Garden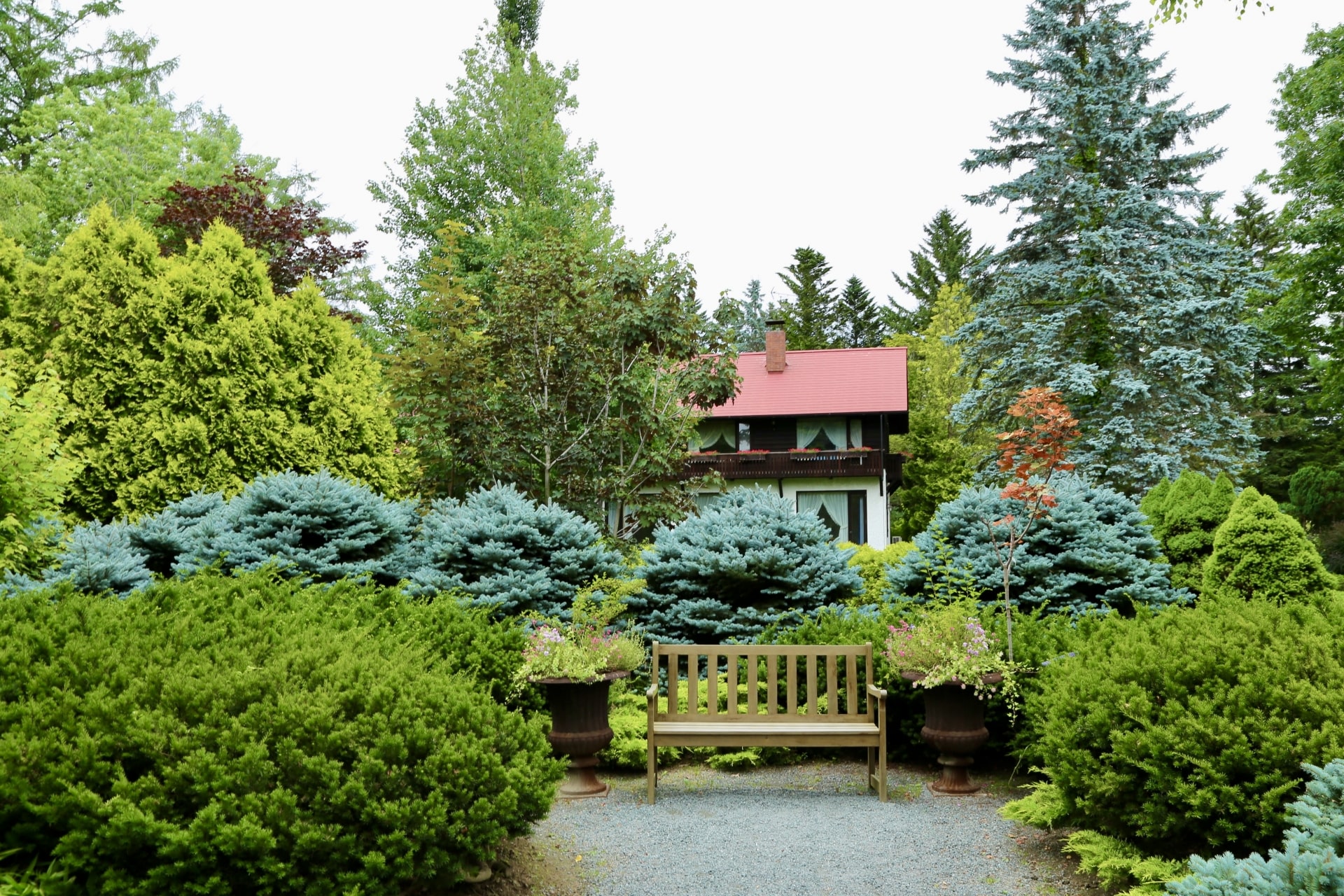 Manabe Garden is one of the gardens of Hokkaido Garden Street. Hokkaido Garden Street has 8 beautiful gardens along 250 km from Daisetsu to Tokachi. Each garden takes advantage of Hokkaido's local elegance and unique style.
Manabe Garden has 3 types of gardens in its huge land of 8,000 ㎡ : Japanese Garden, Western Garden, and Landscape Garden. The Western Garden is the first conifer garden in Japan. The Japanese Garden remains a traditional style like a water pond surrounded by trees. The Landscape Garden makes you feel the fresh air of green trees. Manabe garden produces trees, and designs, creates, and maintains gardens by its own company. So you could find some new species of gardens only available here!!
View Information
Hide
Information
| | |
| --- | --- |
| Access | Catch a Tokachi bus "Kogyo-kou・Kita-kou Direction" from JR Obihiro Station, and get off the bus at "West 4 Jo 39 Chome" and walk 5 mins |
| Address | 2-6 Inadacho Higashi Obihiro Hokkaido |
| Business Hours | 8:30-17:30 |
| Closed | December to April |
| Price | ¥1,000 / adult ¥200 / 6-15 years old |
9. Soaking in Onsen at the end of the long trip day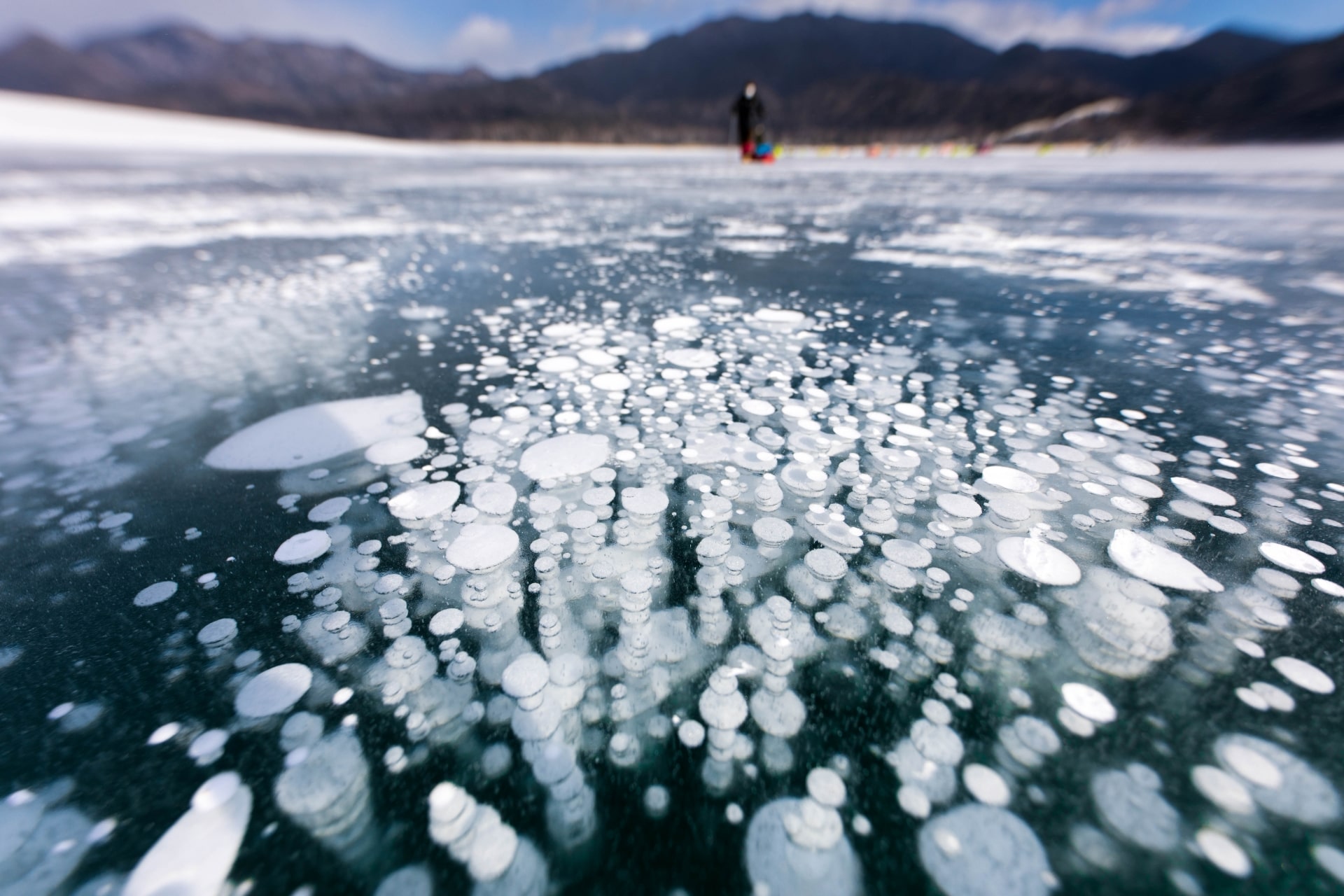 Don't forget to soak in hot Onsen in cold Hokkaido!!
Shikaribetsu Onsen is the only Onsen near Lake Shikaribetsu. Most of the area is surrounded by nature, so you can soak in the hot spring while hearing the sounds of wild animals and feeling the great outdoor scenery. The main bath uses 100% natural spring water. Soaking in such a pure Onsen with an amazing natural view of Lake Shikaribetsu must relieve your daily stress.
<<Book Shikaribetu Kohan Onsen Hotel Fusui!>>
Nukabira Gensen Village has more than 30 sources of hot springs. Nakamuraya is one of the best Onsen in Nukabira Gensen Village. Its open-air bath is mixed bathing and surrounded by much snow. At night, if you turn off the light there is an awesome starry sky upon you. In addition to Onsen, there are some attractions that the hotel owner provides to make customers happy in the hotel.
<<Book Nukabira Onsen Nakamuraya (Japanese)!>>
10. Enjoying regional food and bar hopping at Kita no Yatai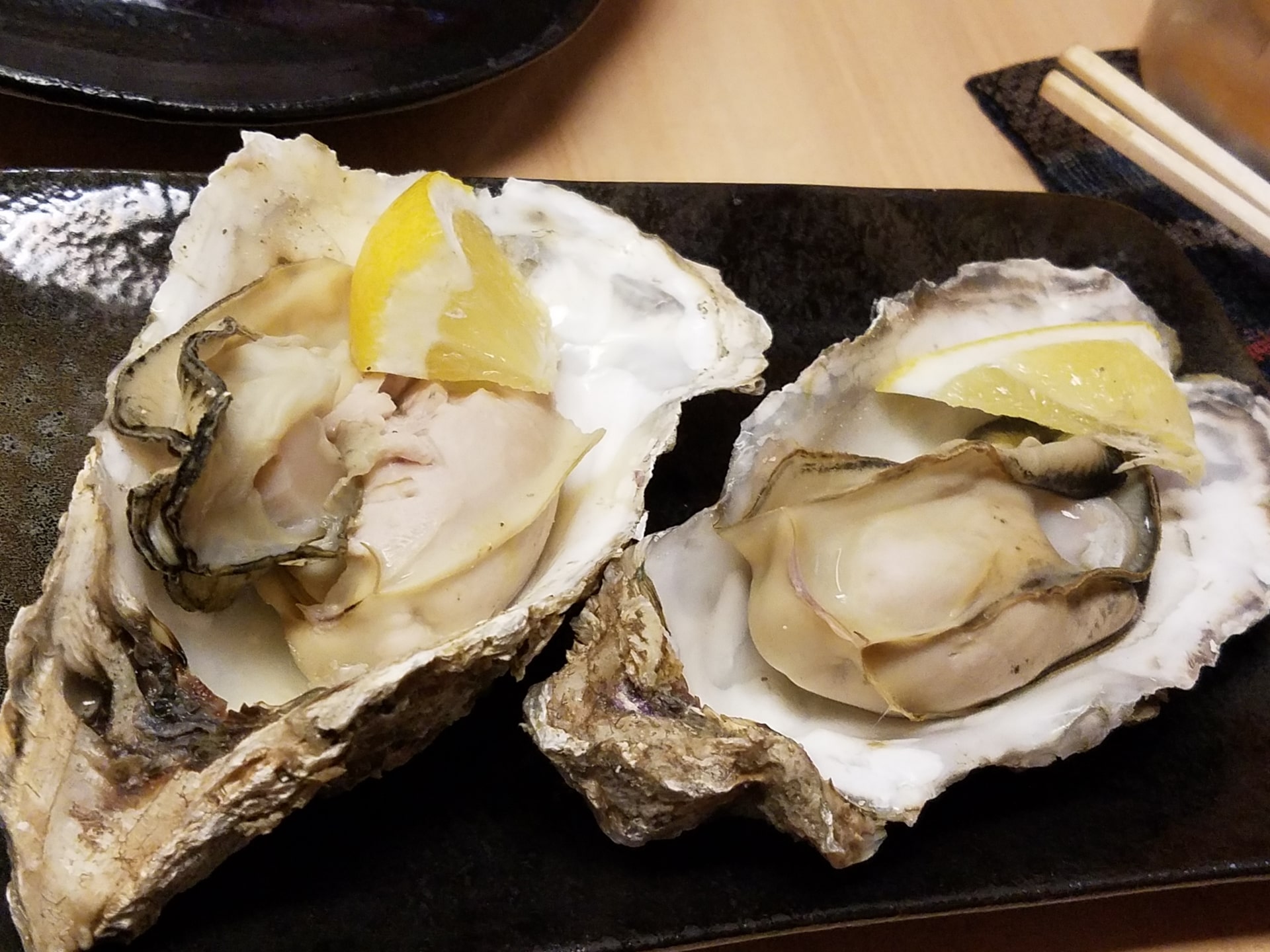 Kitano Yatai is a regional food market located in Obihiro. There are 20 unique food stalls such as Yakitori. Kushiyaki, and Izakaya.
Izakaya Kokoro is proud of its seafood. Speaking of Hokkaido, seafood is the freshest and most delicious in the country. The popular menu is steamed Oysters with salt and sake. The nostalgic appearance of red lanterns is also attracting people's hearts.
Enjin serves wild game dishes and creative cuisines made from local ingredients. The owner's special smoked food is popular. Moreover, it serves wines made only in Hokkaido.
Kitano Yatai is a very good place to meet new people. Not only tourists but also local people are gathering to enjoy talking and drinking with someone.
---
Thank you for reading till the end!!
Did you find something you want to do in the Tokachi area?
Traveling around the Tokachi area, Obihiro airport is convenient. From Obihiro airport, many buses go to rural tourist spots. Or renting a car is a good idea too. Driving in nature would be a great experience.
Many shops and restaurants are particular about the Hokkaido or Obihiro local ingredients and activities. Let's go on a journey to find unforgettable experiences !!
---
▽Subscribe our free newsletter!▽
For more information about traveling and living in Japan, check these articles below, too!
▽Related Articles▽
▼Editor's Picks▼
---