Best Things to Do in Suginami Ward: Koenji/Asagaya/Ogikubo in One Day
1 Day Itinerary in Suginami (Koenji, Asagaya and Ogikubo)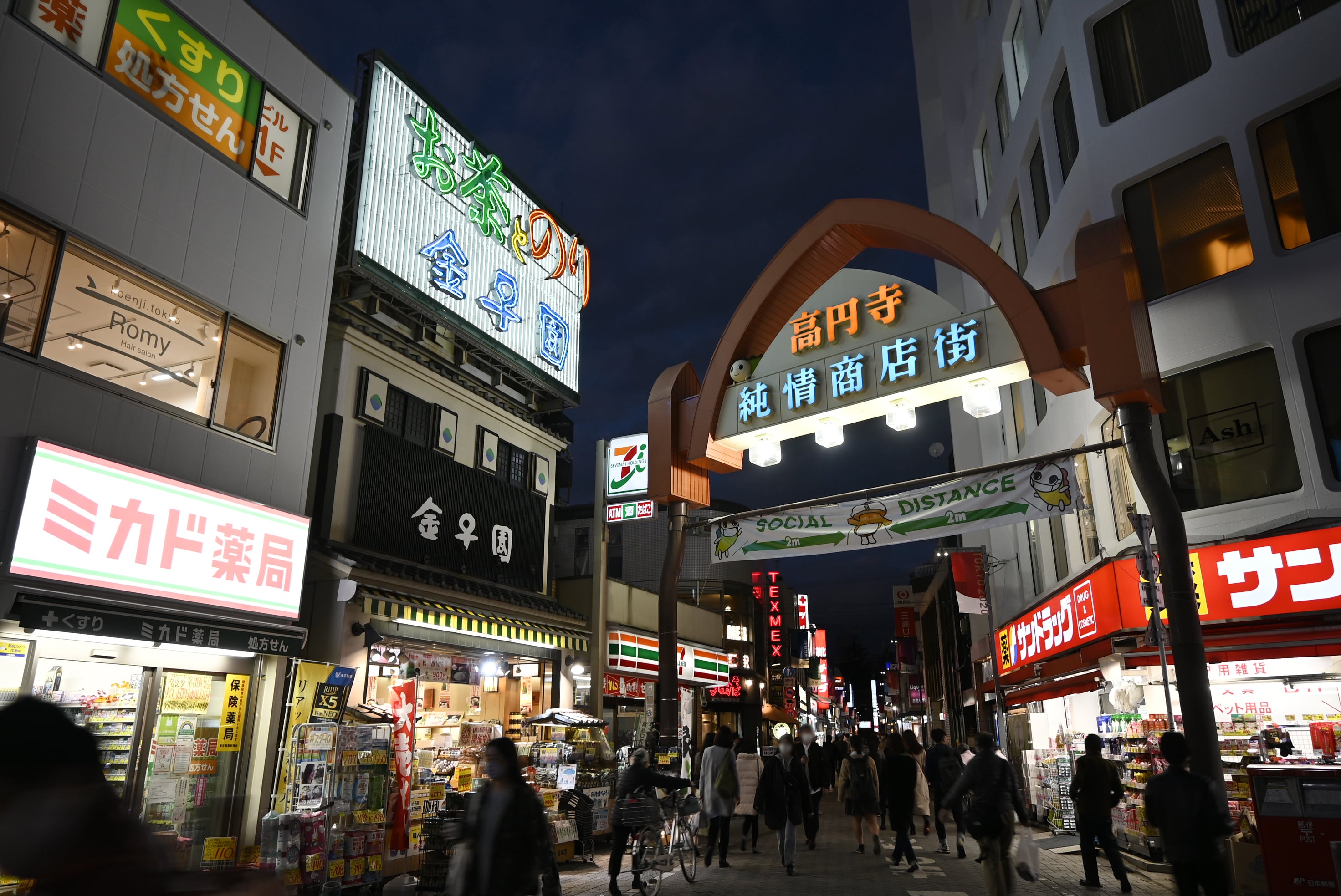 Located on the west side of Tokyo near Shinjuku and Shibuya, is Suginami ward(杉並区). Although a pretty popular area for the Japanese, it is still not that well known among foreign visitors.
The main areas within Suginami ward are: Koenji(高円寺), Ogikubo(荻窪), Nishi-Ogikubo(西荻窪), and Asagaya(阿佐ヶ谷). All of these areas are easily accessible by train using the JR Chuo Line from central Tokyo.
Not too urban and not too rural. These are the characteristics of Suginami ward. Not as crowded as Shinjuku or Shibuya, but still has a lot to offer for those who come and visit.
In this article, I will introduce you to some attractive points of these areas as well as an idea of how you could spend a day in this hidden gem of an area. You might be surprised to know that there are many things to do in Suginami area.
---
Suginami ward main areas
Koenji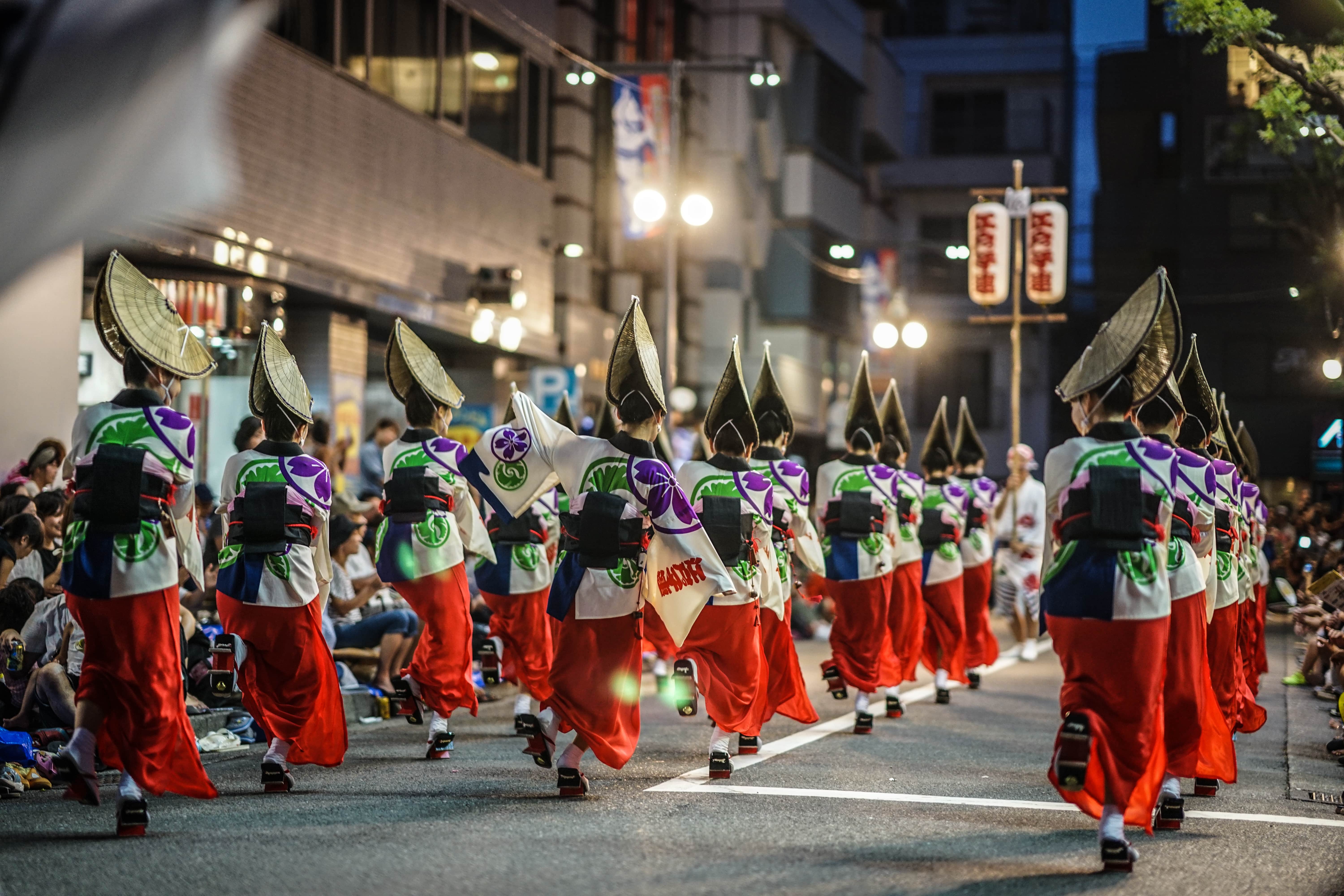 Located just 10 minutes by train from Shinjuku. At Koenji you will find Shotengai(shopping streets) on both the north and south exit of the train station.
One of the appealing points of Koenji is that there are many seasonal events that flourish the atmosphere of the town. Koenji Bikkuri Street Performance(高円寺びっくり大道芸) in Spring, Awaodori(東京高円寺阿波踊り) in summer, Koenji Fest(高円寺フェス) in Autumn, and Performing Arts Festival(高円寺演芸まつり) in Winter.
On the weekends, many young people and foreigners come to shop at the many Furugiya(vintage clothing shops) that can be found in the area.
Koenji is also well known for its subculture. There are many music record shops as well as live music clubs in this area, and it is not unusual for you to spot many people carrying their guitars cases on the streets.
Asagaya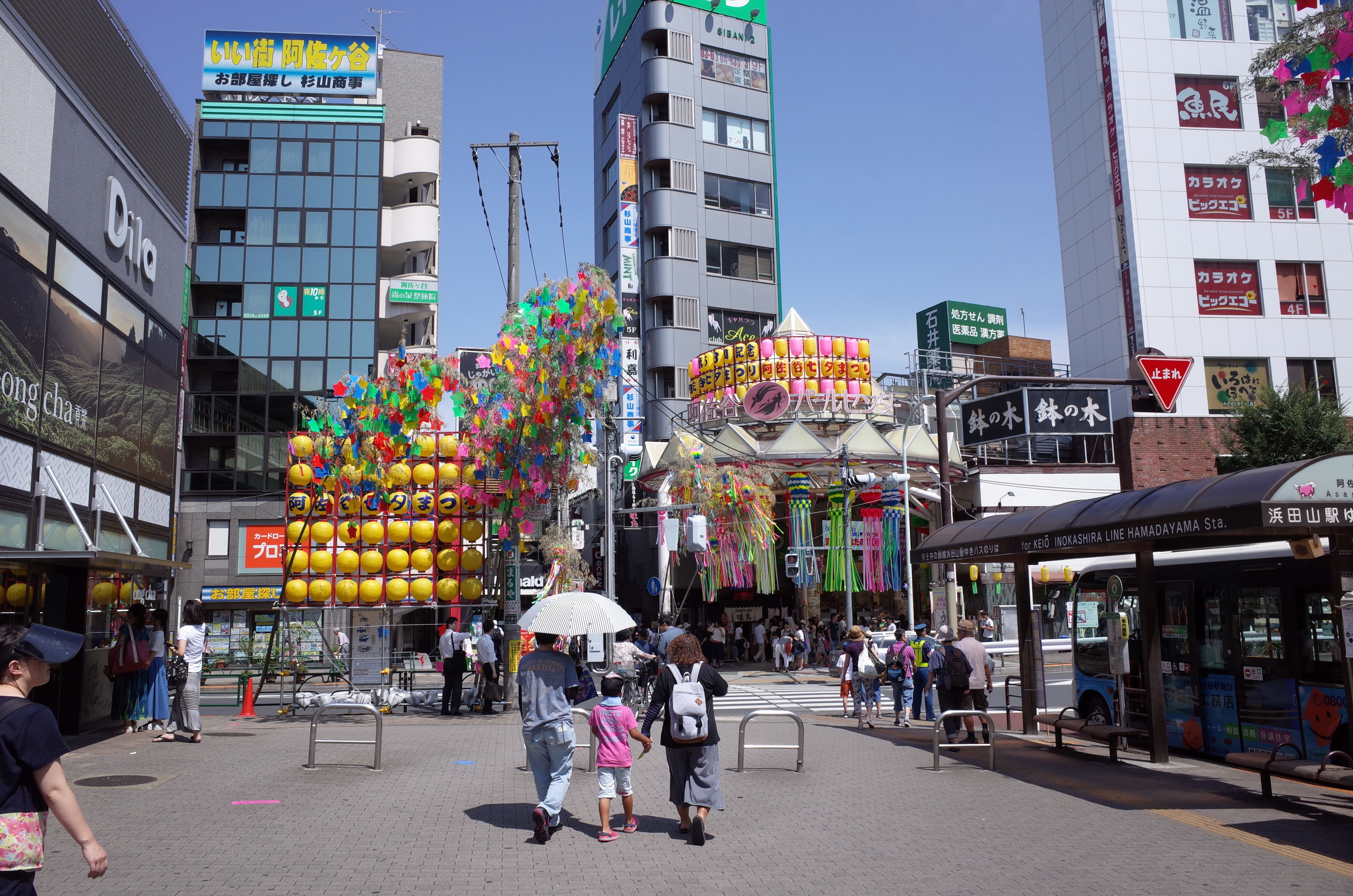 The first thing you will notice when you get to Asagaya is the many Zelkova trees lined up on the sidewalks in both the north and south exit of the train station.
Asagaya Pearl Center(阿佐ヶ谷パールセンター商店街) is a shopping street that extends for 700m. It is the heart of the town and many events take place here throughout the year.
One thing that is not so well known is that there are small movie theaters and small theaters that are famous within the Connoisseurs. At these theaters, they tend to show movies that can not be seen elsewhere.
Asagaya is particularly famous for its many bars and izakaya. So much so that they even have an event called "Asagaya Nomiya Festival (阿佐ヶ谷飲み屋さん祭り)". You will find a wide variety of bars and izakaya. No matter if you want to enjoy a drink by yourself quietly or if you want to have fun with a group of friends. You will surely find the perfect place for you.
Ogikubo
Ogikubo is mostly a residential area and therefore it is the train station with the most traffic within Suginami ward.
It has a history of being famous for many people to have their holiday houses in this area. Many historically essential authors and politicians used to live in this area.
The Suginami Animation Museum(杉並アニメーションミュージアム) is one of the most interesting places to visit, which can be easily accessed by bus and it is free of charge.
Another popular place to visit in Ogikubo is the Otaguro Park(大田黒公園). It is a park maintained by Suginami ward located on the south side of Ogikubo. It is famous for its illumination which is beautiful especially in autumn when the leaves in the trees are red and yellow.
Nishi Ogikubo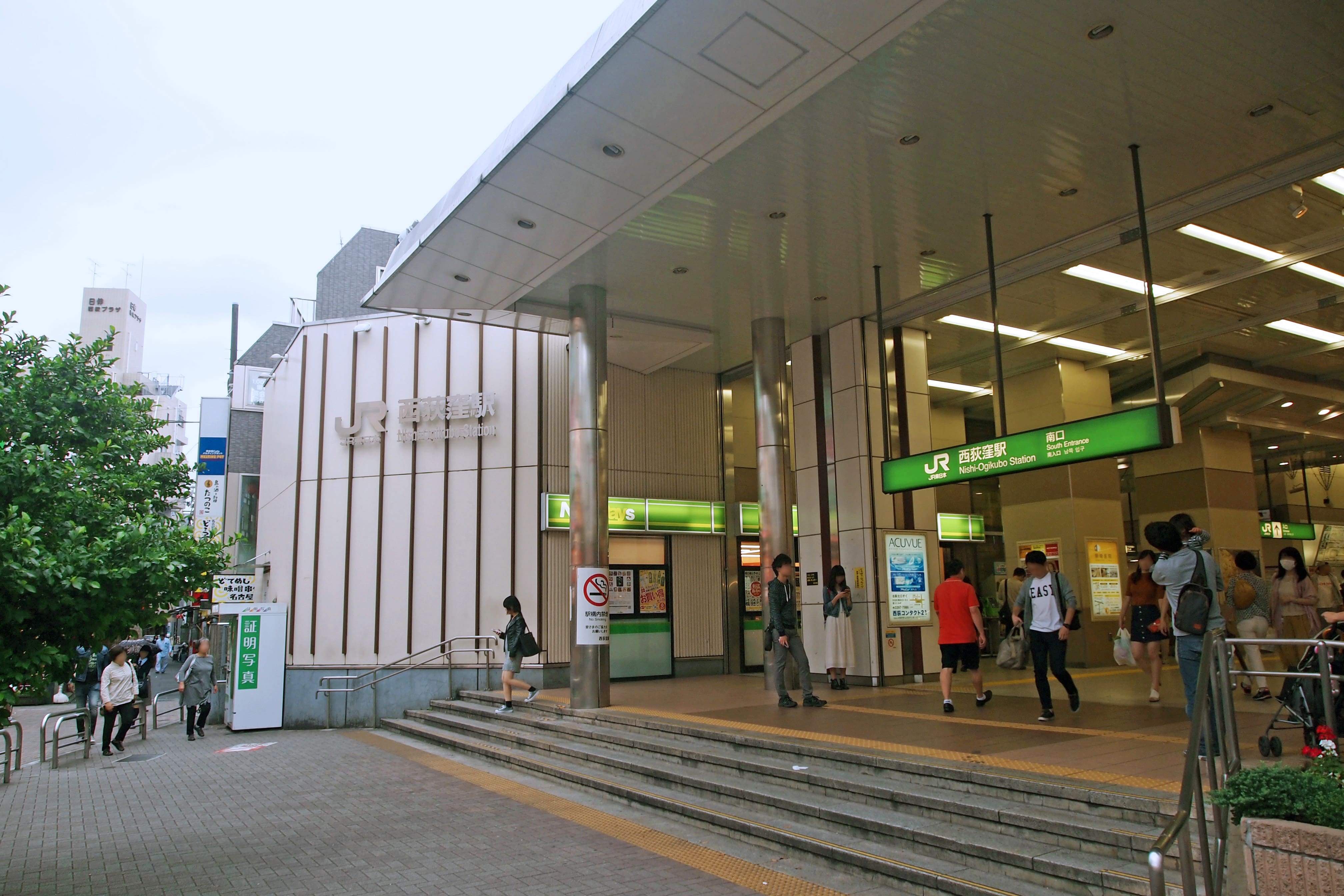 Nishi-Ogikubo, also known as "Nishiogi", is located right next to the popular commercial area of Kichijoji(吉祥寺). It is not as crowded as Kichijoji and it has a more chill vibe.
Here you will find many antique shops, art galleries, variety stores, and second-hand bookstores.
A long time ago, Nishi-Ogikubo used to be an industrial area with many factories, but that has slowly changed with the years, and where there used to be factories now are many parks where people like to gather and spend a nice time on the weekends.
Suginami 1-day Itinerary
From here, I will show you how you could spend a day at Suginami ward. These are some ideas for things to do in Suginami area.
Shopping at Shotengai at Koenji(120 mins)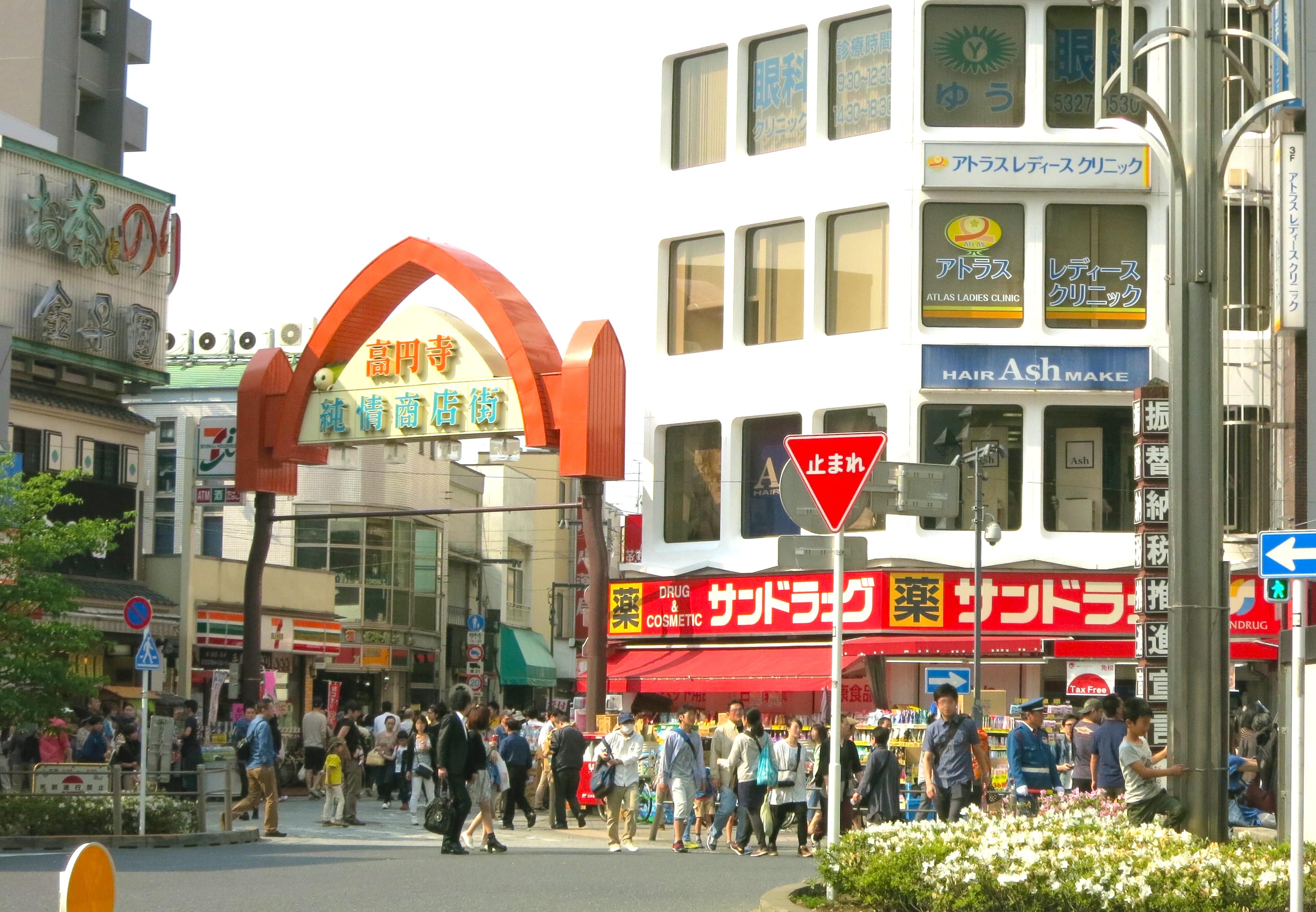 A good way to start the day is by visiting a Shotengai(shopping street). There are various Shotengai in Koenji such as the Junjo Shotengai(高円寺純情商店街) and Pal Shotengai(高円寺パル商店街). You can also find many Furugiya(vintage clothing shops) on the southeast side of Koenji.
Eat Ramen at Koenji(30 mins)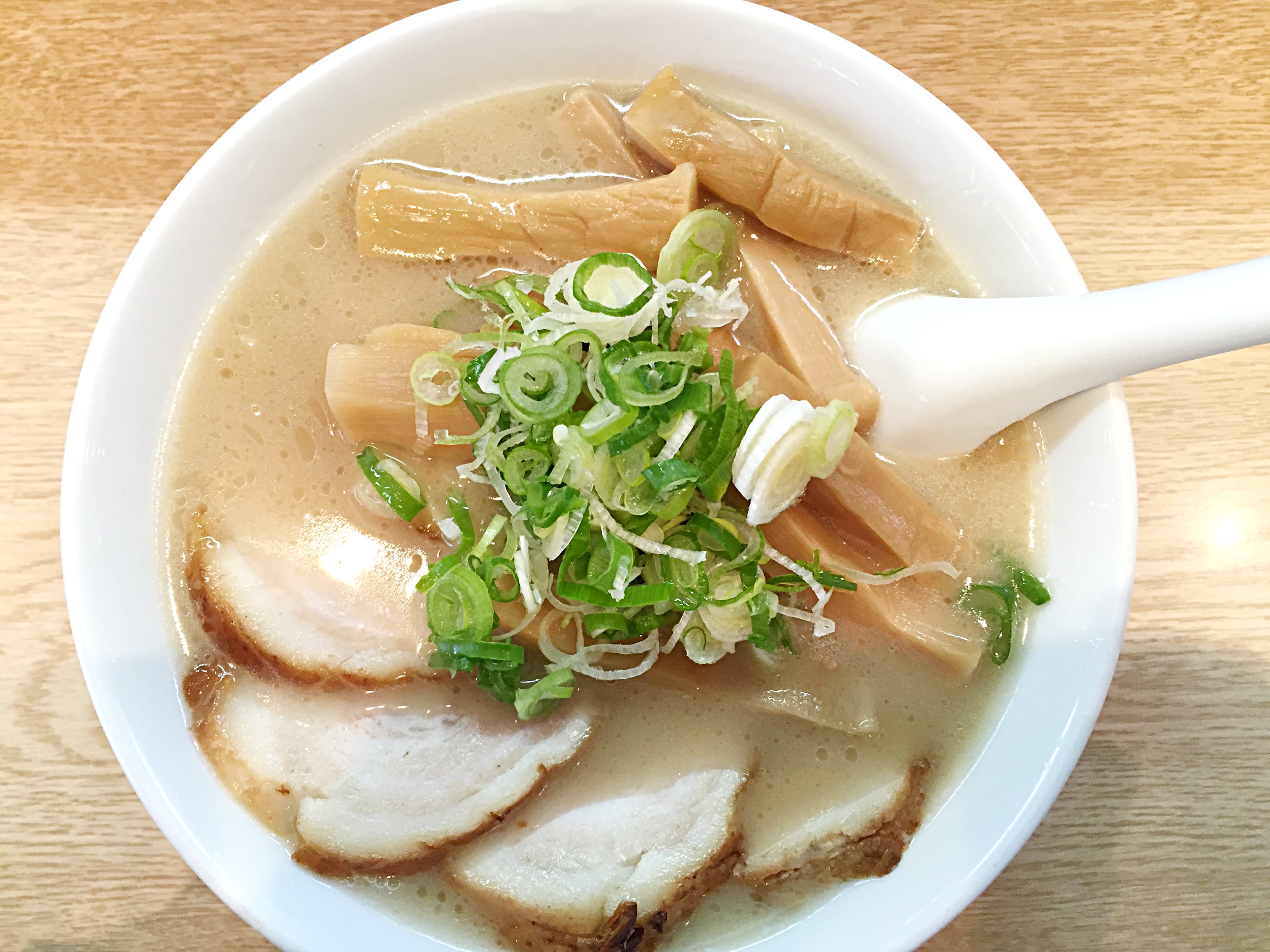 After shopping for a couple of hours, you'll probably be hungry. Suginami ward is famous for being a competitive Ramen area. It won't be difficult to find a good Ramen restaurant in this area.
Visit the Suginami Animation Museum at Ogikubo(90 mins)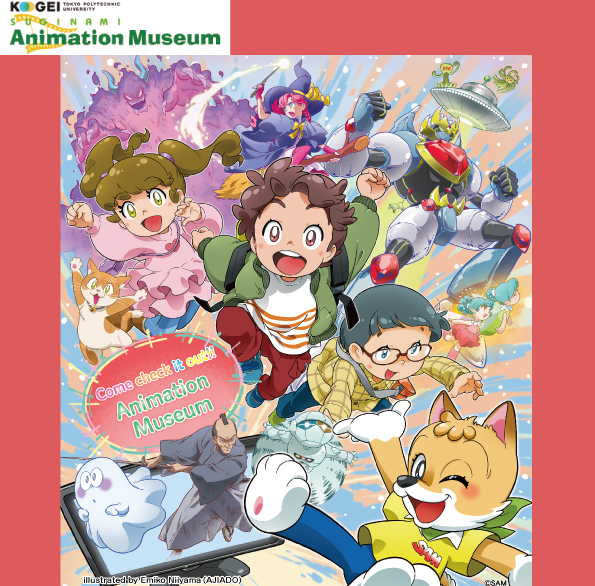 After enjoying your lunch, you can head to Ogikubo station which is just a 4-minute train ride using the JR Chuo Line.
The Suginami Animation Museum(杉並アニメーションミュージアム) is a museum dedicated to Japanese Anime. You can learn about the history of Anime as well as the technical aspects of creating Anime. Anyone can enjoy this place, no matter whether you are not very familiar with the artform or if you are a die-hard fan of Anime.
Some of the activities that you can enjoy here include dubbing experiencing and flip-book making workshop.
Another attractive point about this museum is that it is totally free of charge.
Visit the Ogikubo Hakusan Shrine(30 mins)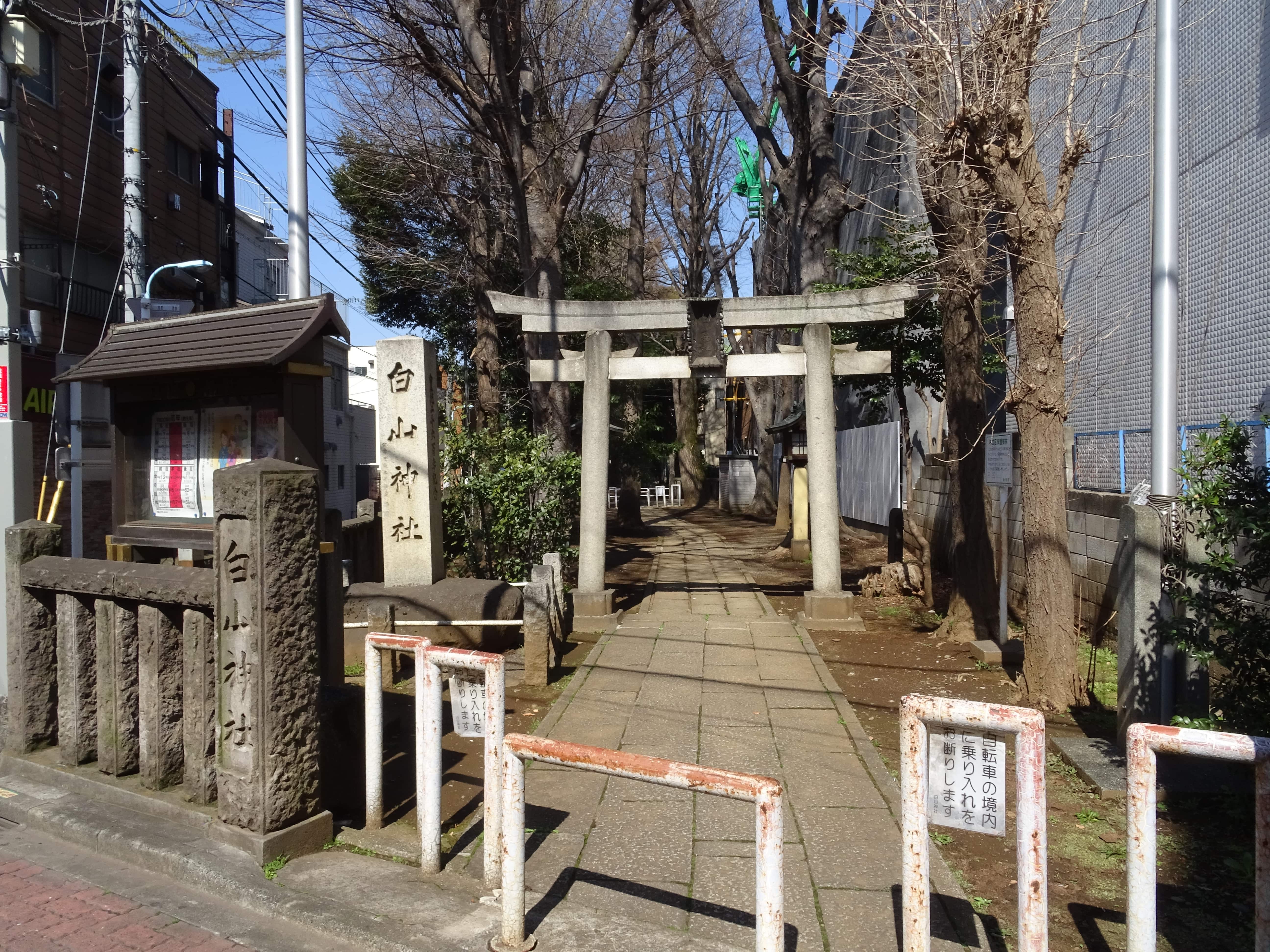 The Ogikubo Hakusan Shrine(荻窪白山神社) is a 500-year-old shrine located just 5 minutes away from Ogikubo station. It is a peculiar shrine because people come here to pray for the well-being of their teeth since it is said that the gods of teeth reside in this shrine.
Shopping at Nishi Ogikubo(60 mins)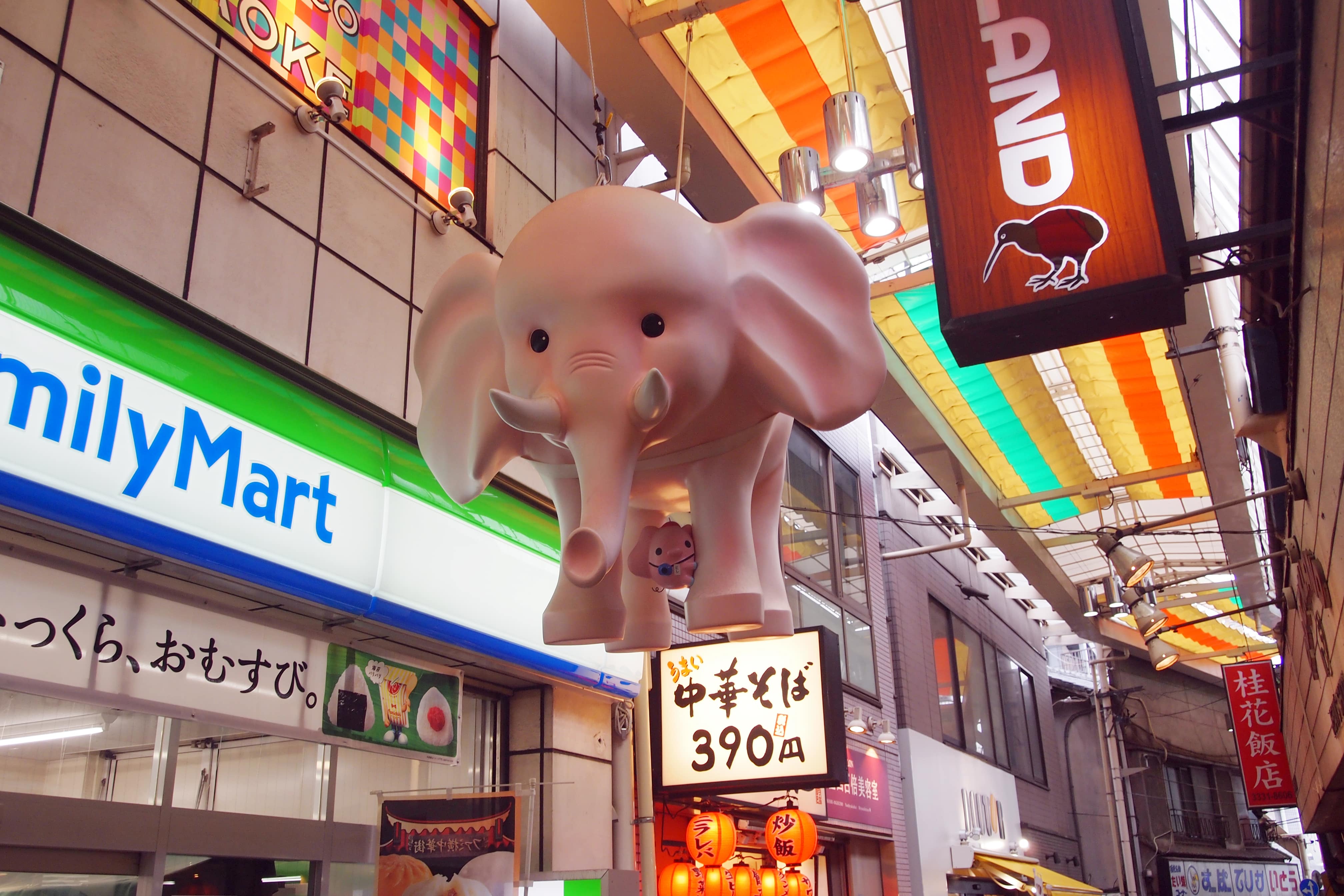 After praying for the health of your teeth, you can go to Nishi-Ogikubo station(a 2-minute train ride).
At Nishi-Ogikubo, you will find many antique shops, art galleries, variety stores, and second-hand bookstores.
If you go to the arcade located on the south side of the station, you will find a pink elephant hanging from the roof. This elephant is used during the Ogikubo Hachiman Shrine(荻窪八幡神社) Festival that takes place every year in mid-September.
During the Ogikubo Hachiman Shrine Festival, this pink elephant is carried around the shopping street accompanying the marching children.
At this point, it has become a symbolic figure of the area.
Rest at a fancy café in Nishi-Ogikubo(30 mins)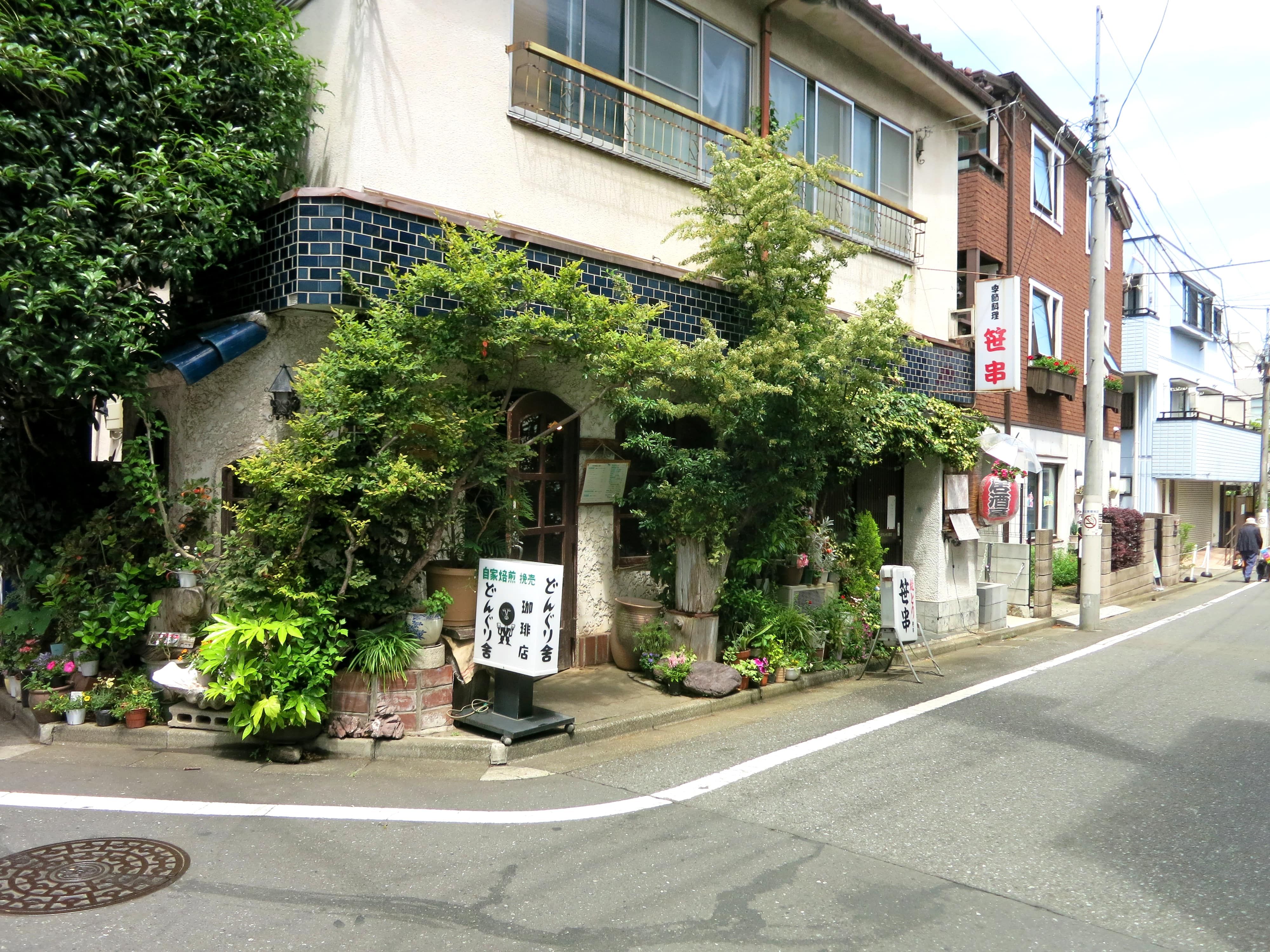 After shopping for a while at the various shops, take a rest at one of the many fancy cafés located in Nishi-Ogikubo. There are so many choices from which you can choose, each having its own original menus, decorations, music playing, etc. No matter what kind of café you're looking for, you will most likely find the perfect one for you.
Walk at the park in Nishi-Ogikubo(30 mins)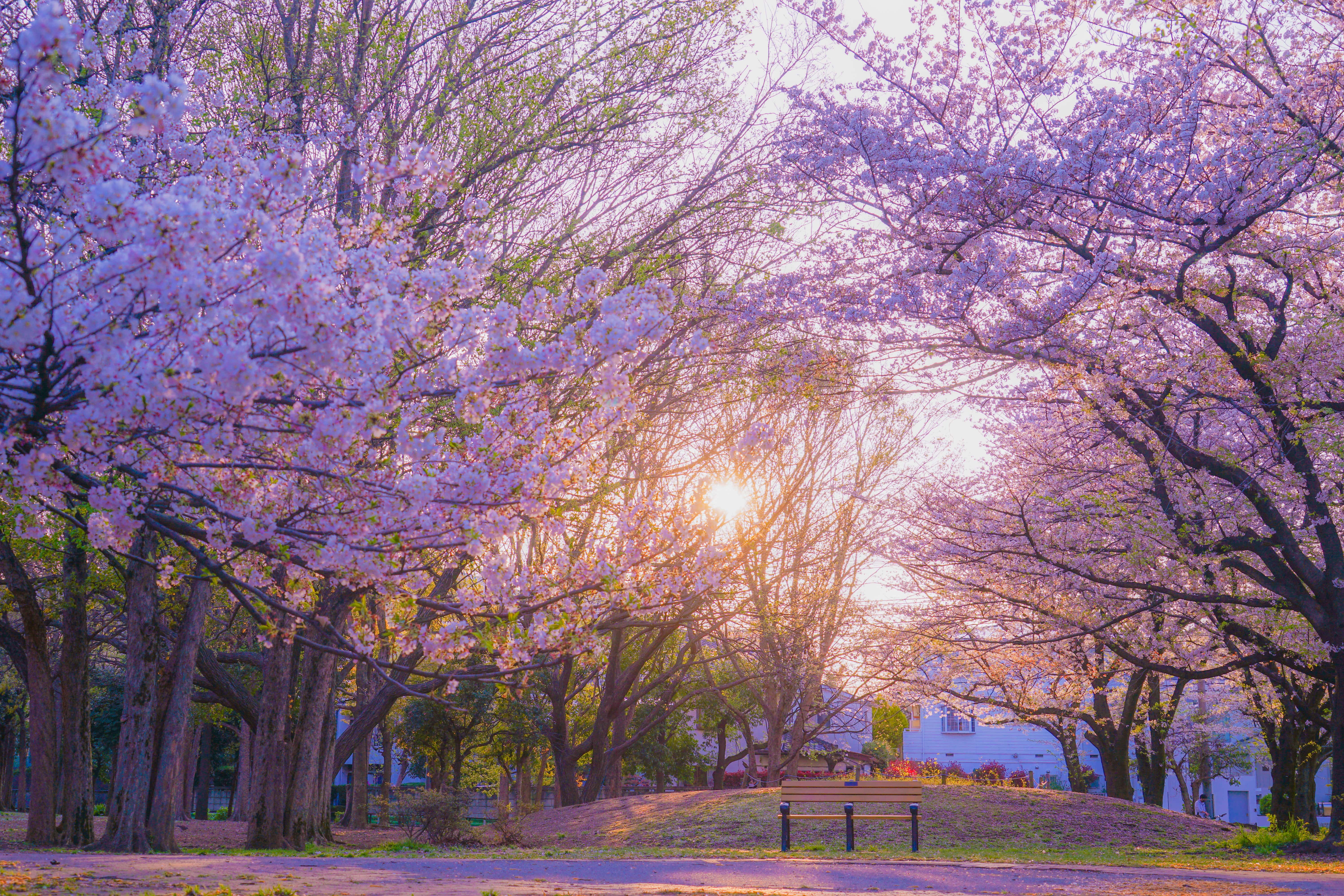 After you have rested at the café, before the sun sets, it is the perfect time to have a walk in the park. There are several choices of parks where you could go at Nishi-Ogikubo such as Zenpukuji Park(善福寺公園) and Momoiharappa Park(桃井原っぱ公園).
Enjoy dinner and drinks at Asagaya(120 mins)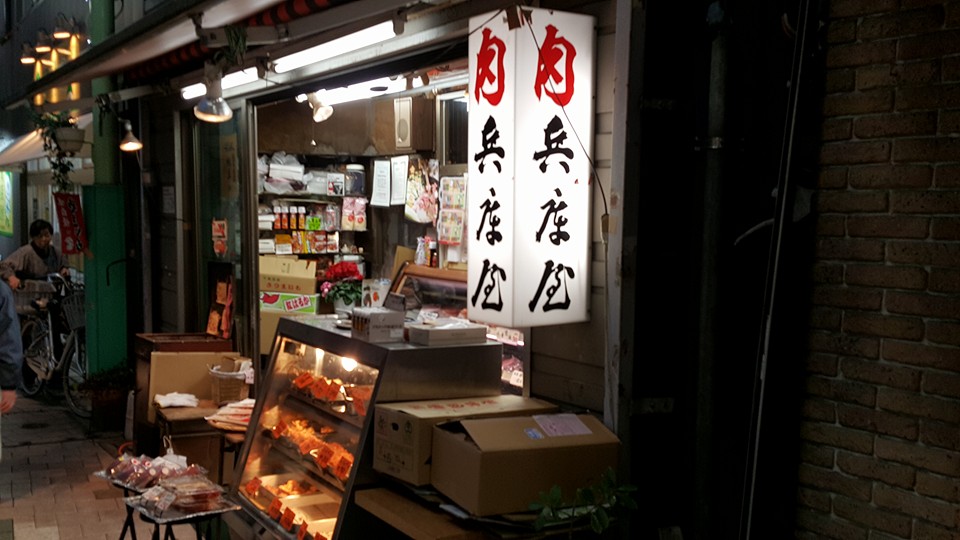 Lastly, you can head to Asagaya station which is a 4-minute train ride from Nishi-Ogikubo.
At Asagaya, not only will you find many restaurants and bars, but you will find a wide variety of them. From Japanese-style izakaya to Thai food, Chinese, Italian, etc. You name it! You could either spend the whole evening enjoying one restaurant or hopping from bar to bar. What better way to end your day than enjoying good quality food and drinks!
---
I hope you enjoyed this article about things to do in Suginami area! Suginami ward is not only a cool place you can go to visit but also a nice place to stay. There are many guesthouses in this area with English-speaking staff. There are also many nice Sento(銭湯) or public baths in this area which provides a very good experience of the Japanese lifestyle.
As I mentioned before, Suginami is an area that is both, not so crowded and yet really accessible to central Tokyo. I think it is a great option for you to consider as a base point of your Tokyo journey experience.
Would you like to know more about things you can do in other west-Tokyo areas? Check out the following articles!
▽Related Articles▽
▼Editor's Picks▼
---