ONE PIECE Premier Summer 2023 at Universal Studios Japan
Universal Studios Japan and One Piece Collaborate for Limited-Time in Summer 2023!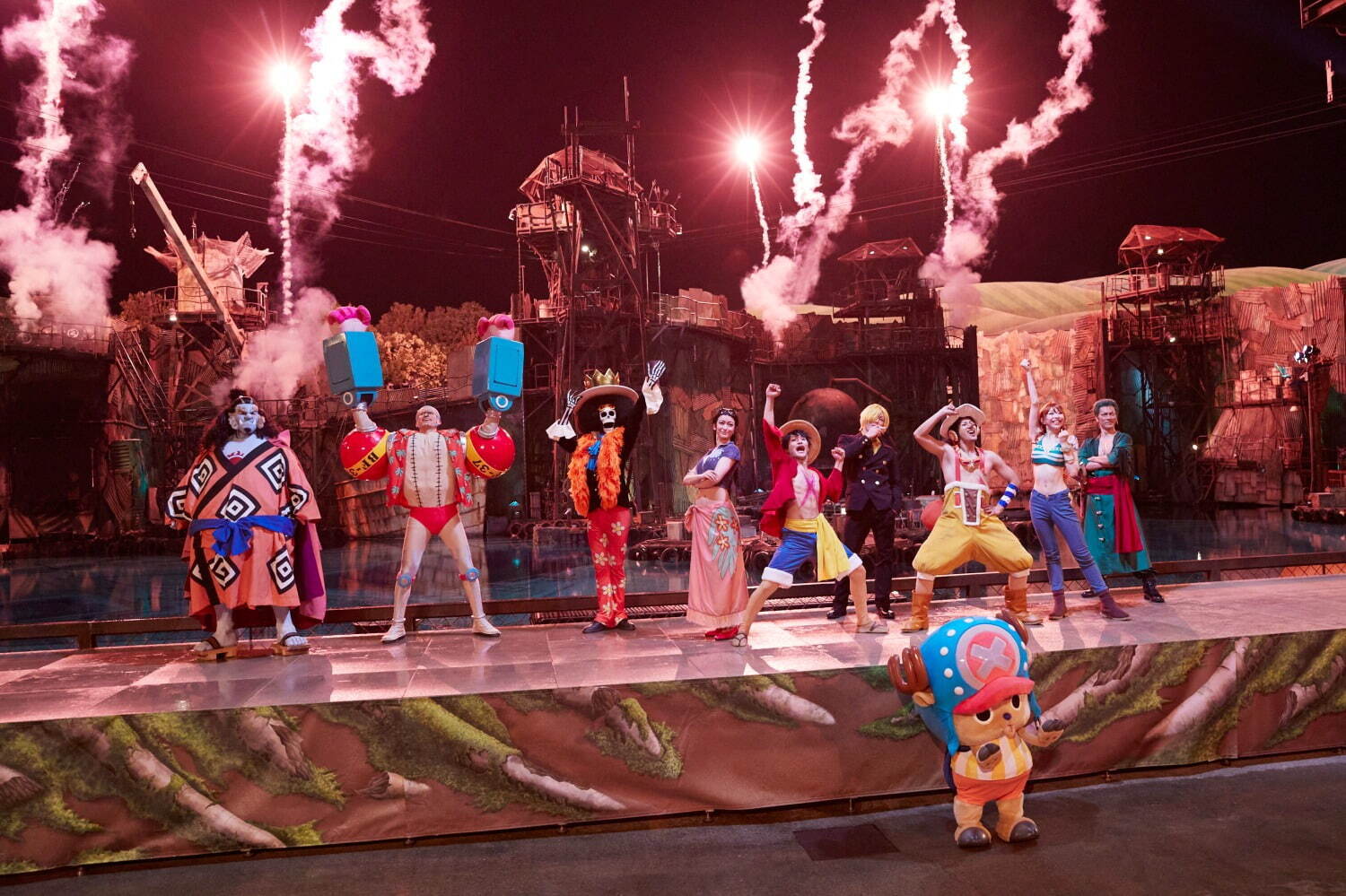 The popular annual event ONE PIECE Premier Summer held at Universal Studios Japan is back in 2023!! After the success of last year, USJ has decided to bring back their limited-time event themed on the legendary Japanese manga/anime series One Piece, from July 5 (Wed) to October 10 (Tue), 2023.
Located in Osaka, Universal Studios Japan is one of the best amusement park in Japan. The park is opening a new attraction, ONE PIECE Premier Summer 2023 featuring original shows, special food menu and exclusive merchandise only for a short period of time.
Excited!?? Let's take a look into the new attractions!
▶ Book your USJ Official e-tickets here!!
One Piece Premiere Show 2023
The ONE PIECE Premiere Show, which has recorded a total attendance of 1.5 million people, is a live show where you can enjoy the fierce battle where the Straw Hat Pirates' passion and special moves intertwine with a powerful scale and presence.
For the 2023 story the Straw Hat Pirates confront theirs strongest enemies in order to save the three princesses, Vivi, Shirahoshi, and Viola. Set in USJ's Water World, a fierce battle between the Straw Hat Pirates and powerful enemies will unfold again this year!
One Piece x Hollywood Dream The Ride ~ Escape from the Navy! Explosion, fist of fire! ~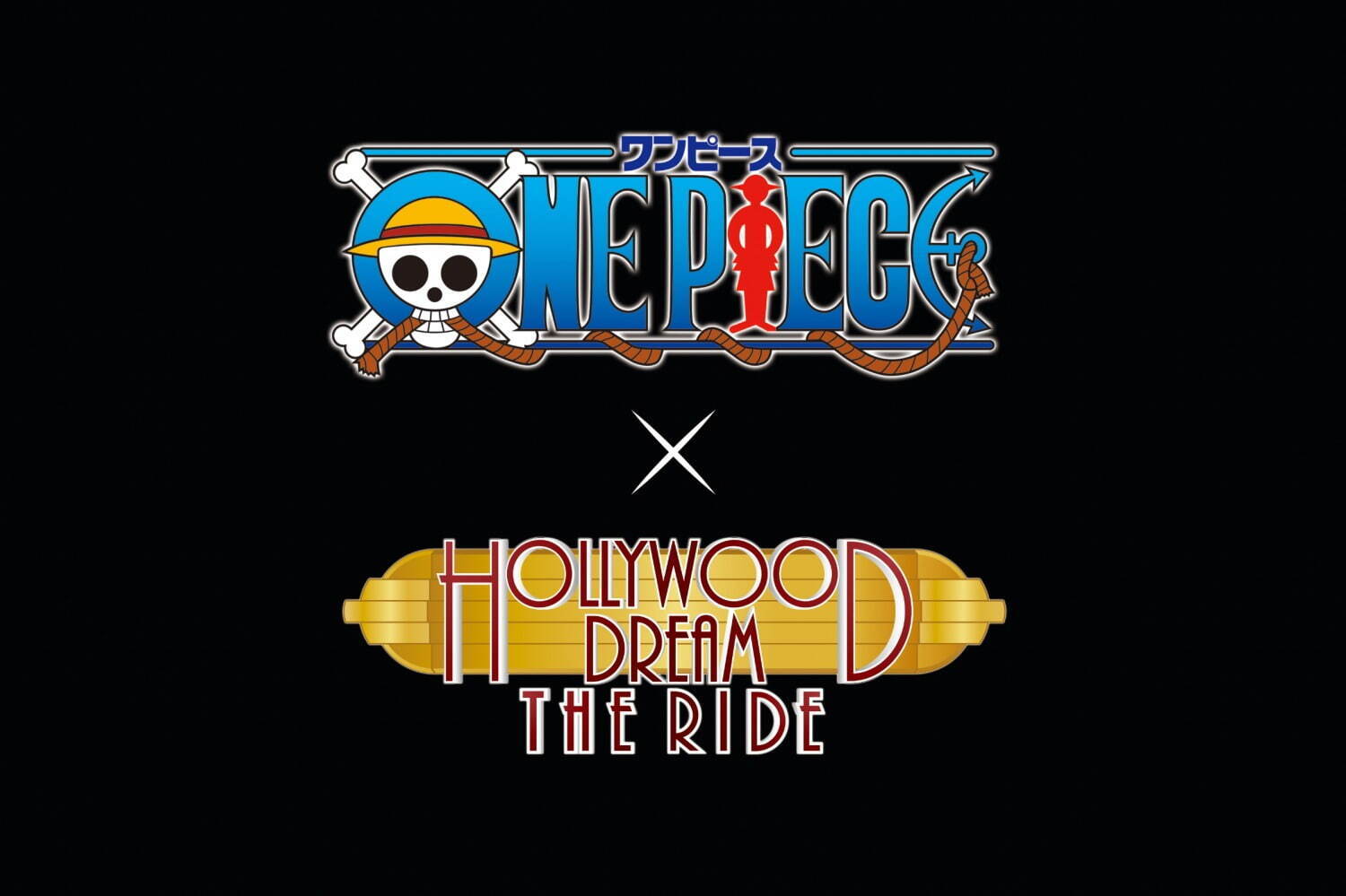 The popular ride attraction ONE PIECE x HOLLYWOOD DREAM THE RIDE, which first made its debut in 2022, it's a thrilling and exhilarating story-development type roller coaster where you can escape the pursuit of the navy while being caught in rough seas. Enjoy the world of ONE PIECE in a unique immersive and dynamic experience.
Sanji's Pirate Restaurant
Sanji's Pirate Restaurant is a live entertainment restaurant where visitors can enjoy the best dishes mades for Sanji, the charismatic chef of the Straw Hat Pirates. This is one of the most popular attractions and tickets are quickly sold out every year.
In addition to the delicious meals, Sanji passionately escorts you from welcoming you to seeing you off. This 2023 don't miss the special limited menu based on the "vital recipe" that Sanji has mastered!
Location: Lombard's Landing
Ticket price: 6,000 yen for adults, 2,600 yen for children (4-11 years)
Ticket sales location: Universal Studios Japan Web Ticket Store
Ticket Lottery Entry Start: April 17, 2023 (Mon.) 12:00~.
*Children's rate will be applied to elementary school students even if they are 12 years old.
*For more information about the dates, lottery method, tickets and menu, please refer to the official website.
Straw Hat Crew Banquet Restaurant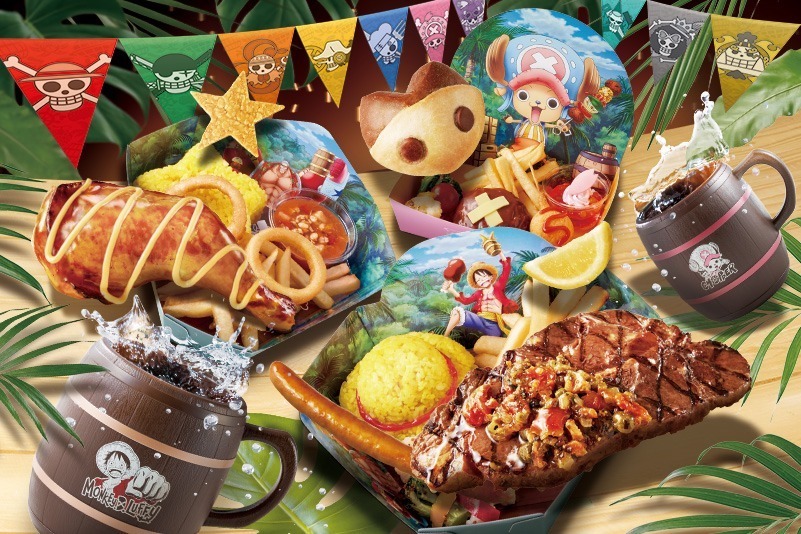 The Discovery Restaurant in Jurassic Park will be open as the Straw Hat Crew Banquet Restaurant, offering original food only during the summer season! Inside the specially decorated restaurant, you can immerse yourself in the atmosphere of a lively banquet with a menu inspired by the Straw Hat Pirates.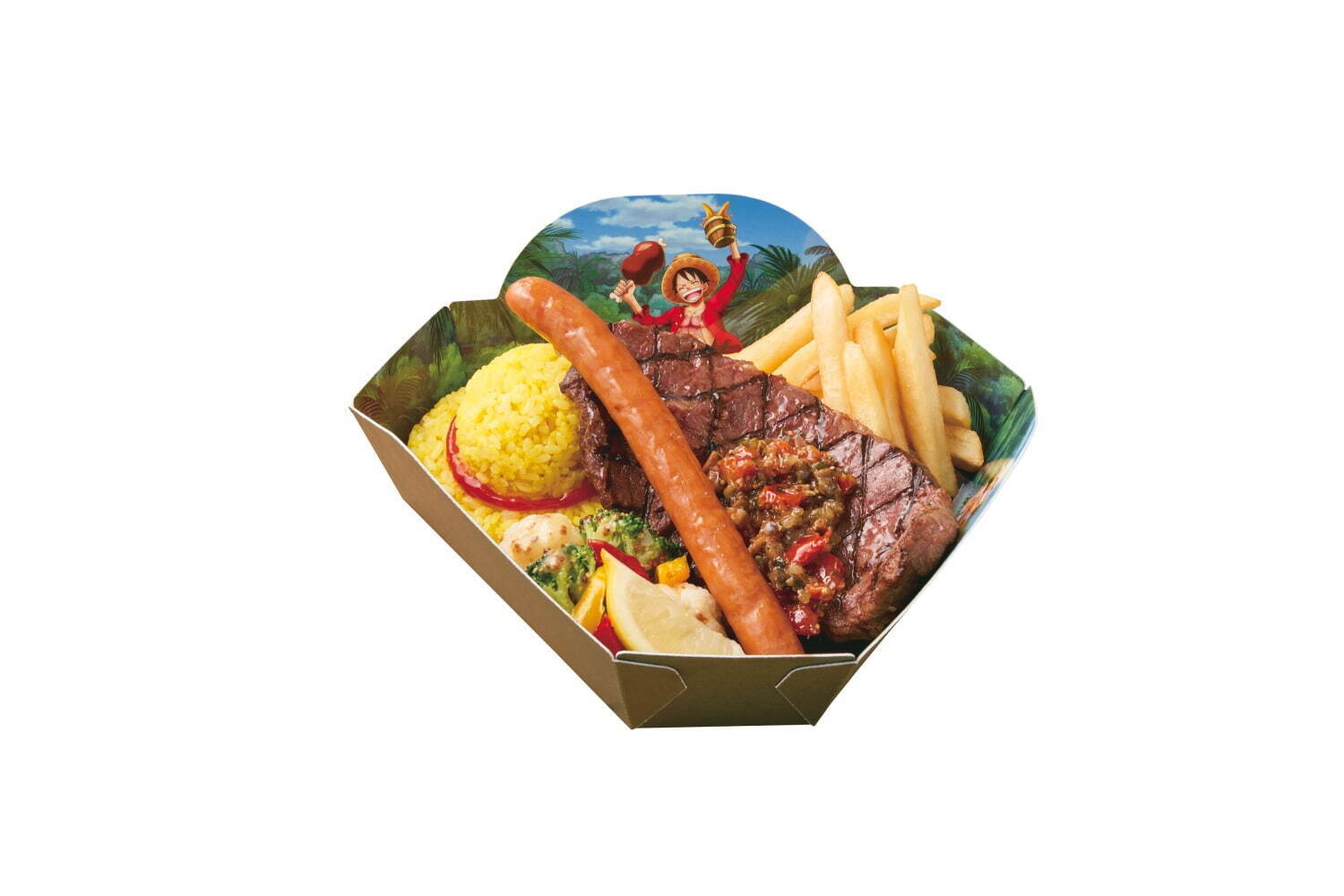 Visitors can enjoy a variety of mouth-watering dishes such as Luffy's Meat Meat Plate featuring Luffy's favorite steak meat, Frankie's American Chicken Plate using a BBQ sauce made of cola, Frankie's source of energy, and Chopper's Exciting Kids Set with bread that resembles Chopper's cute hoof prints.
Moreover, Fossil Fuels in Jurassic Park and the food cart One Piece Food Cart next to the entrance of the Lost World Restaurant will also sell frozen drinks, churros, and other ffod that are perfect for eating while walking in the park.
Original goods
And there's more! Original goods as the limited edition NAKAMA Towel will be available only this summer 2023 at Universal Studios Japan!
If you are a One Piece fan in Japan, don't miss a chance to experience exclusive One Piece-themed ride, food and merchandise at Universal Studios Japan this summer/autumn!
You can also purchase regular electronic tickets to Universal Studios Japan here!
▶ Book your USJ Official e-tickets here!!
---
One Piece Premier Summer 2023
Period: July 5 (Wed) – October 10 (Tue), 2023
Location: Water World at Universal Studios Japan (USJ)
Ticket prices: 3,000 yen for adults, 3,000 yen for children (4-11 years)
*All prices above are for one person/advance tickets and day-of-performance tickets.
*Children under 3 years old who do not need a seat are free of charge.
*Studio Pass (admission ticket) prices are not included.
*For more information on dates and tickets, please visit the official website.
Universal Studios Japan Official Website: https://www.usj.co.jp/web/ja/jp/events/onepiece/summer-2023
---
For more information about best things to do in Osaka area or upcoming events in Japan during Summer, check out this articles too! 🙂
▽Related Articles▽
▼Editor's Picks▼
---