Disney Store New Year's Collection 2023
HAPPY JUDY YEAR, the New Year's Collection from Disney Japan!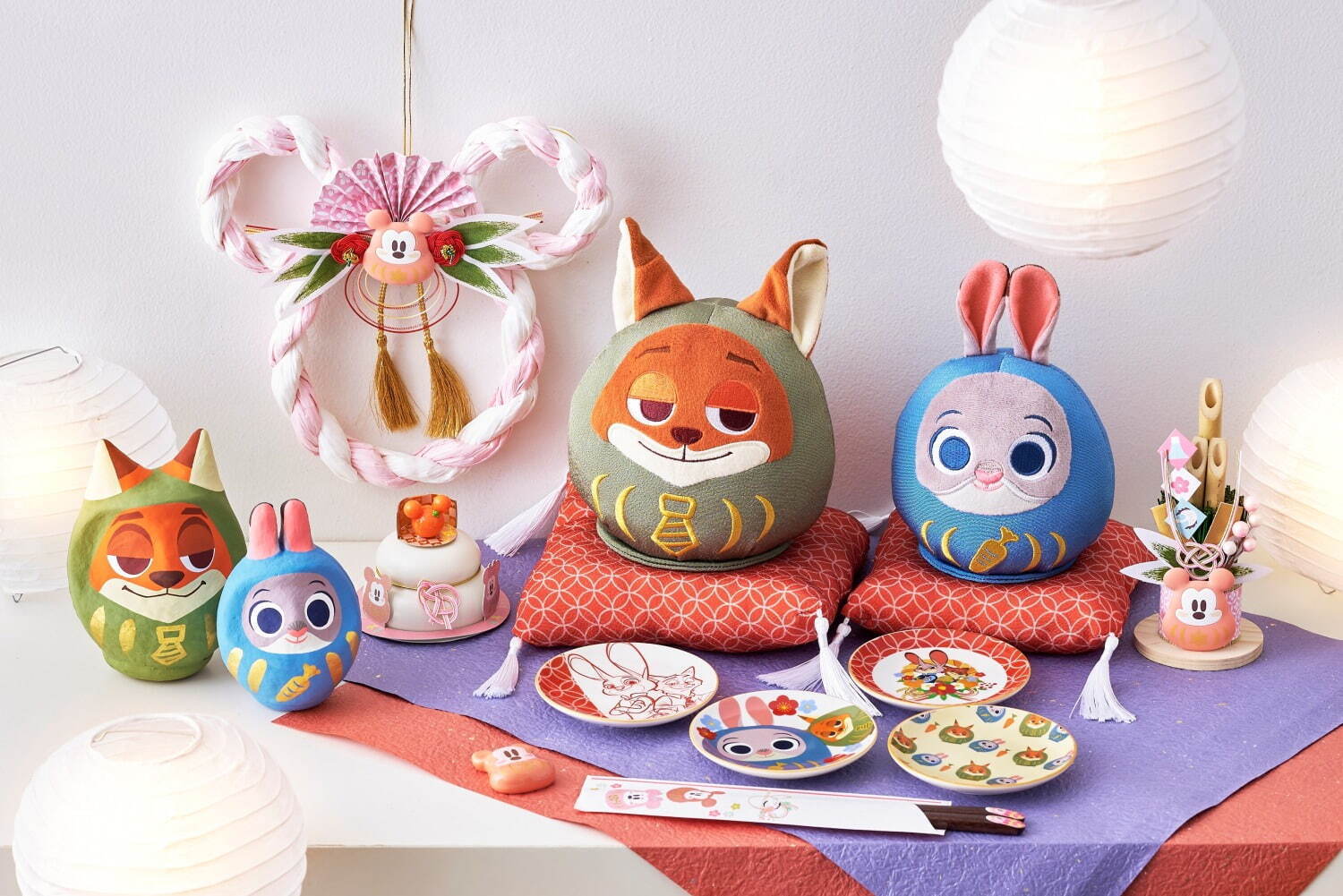 Although Christmas is not a traditional holiday in Japan, New Year's Eve is, with its own traditional decorations to bid farewell to this year and celebrate the arrival of the next. And Tokyo Disney wanted to bring out special merchandising to celebrate the occasion!
New items for New Year's Day 2023 are now available at at Disney Store stores nationwide featuring Judy Hopps, the police rabbit, and her buddy Nick from the movie Zootopia and the lucky Daruma doll, a Japanese amulet for motivation.
Japan follows the Chinese zodiac and the sign for the year 2022 is the Rabbit so who better than Juddy Hopps, the adorable rabbit who fought to become a cop and fulfill her dream! The new collection is called HAPPY JUDY YEAR and the lineup includes cups, plates, stuffed toys among with New Year's items such as shimekari ornaments and stuffed Daruma dolls, with the wish that the year will be a year of leaps and bounds, just as Judy believes in her dreams.
Of particular note is the "Takasaki Daruma" featuring Judy and her partner, Nick Wilde. Instead of the word "Fuku" Nick is depicted with a necktie and Judy with a carrot, both handmade by artisans, making this a rare original item.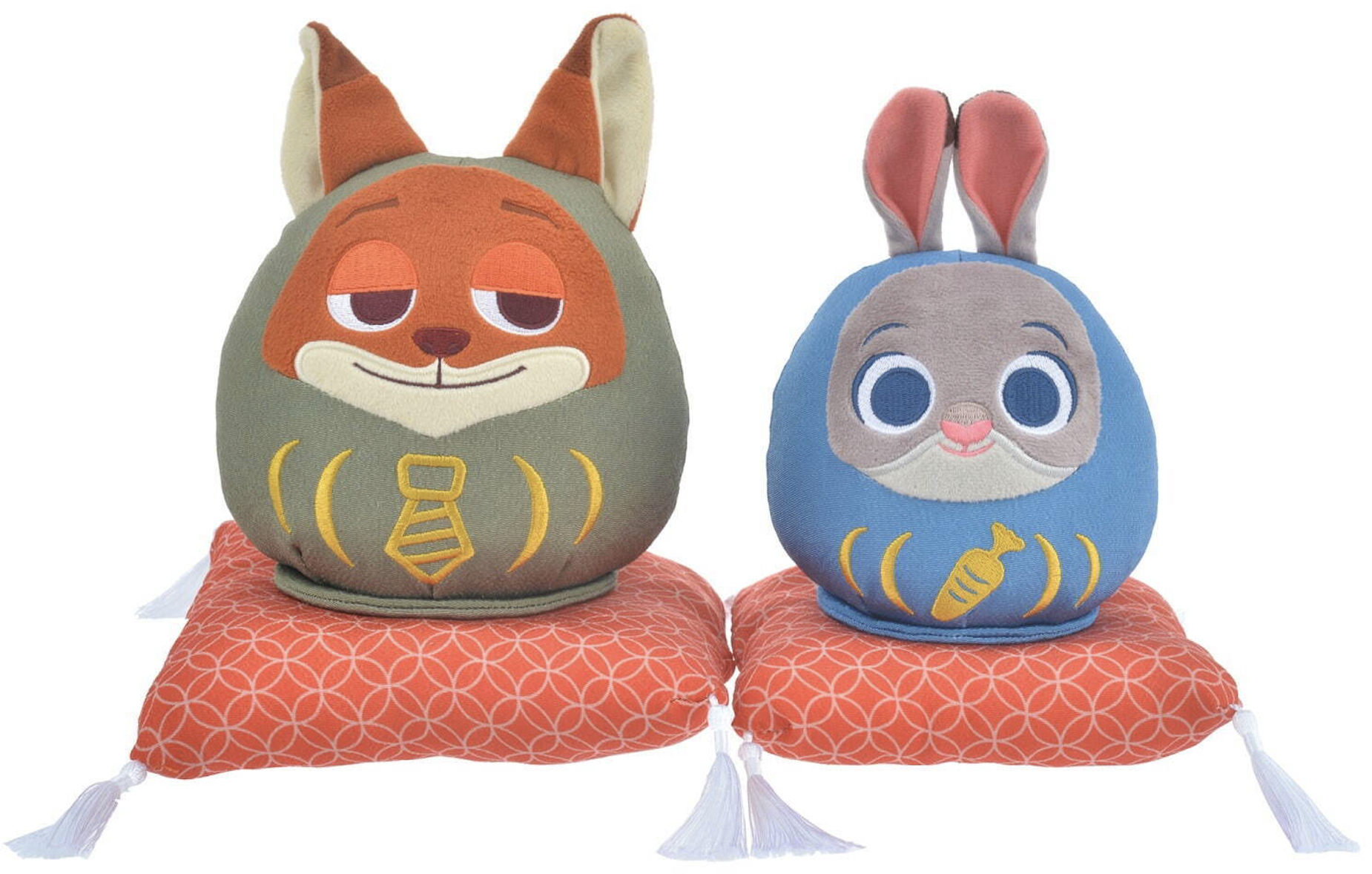 The lineup also includes Pooh's Zodiac Costume Series, which has gained popularity every year. Familiar characters such as Pooh, Piglet, and Tigger looking adorable in white and beige rabbit costumes while holding a carrot.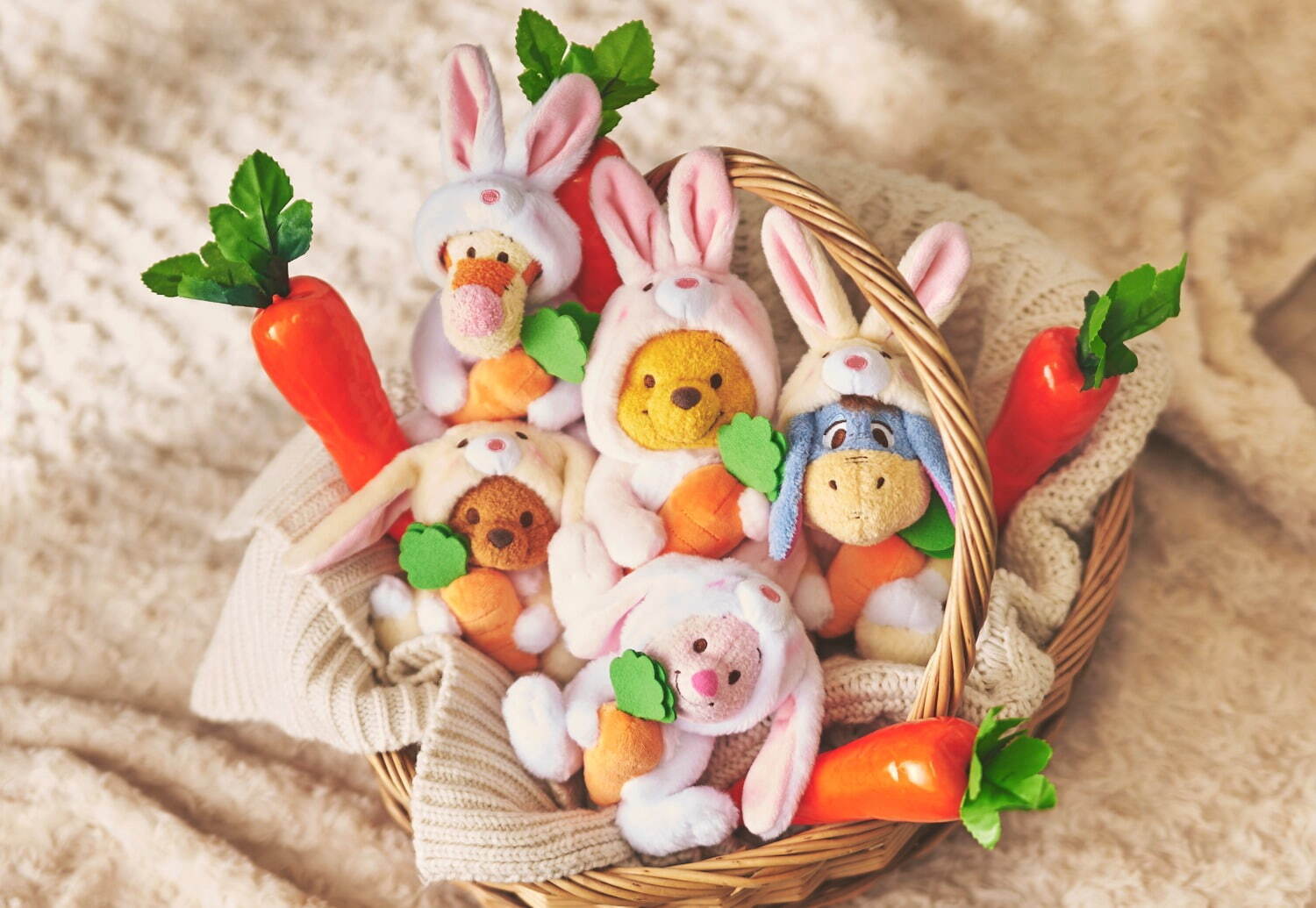 Also of note is the popular TSUM TSUM series of plush toys. A total of eight different types of Mickey & Friends and Pooh & Piglet are available in rabbit costumes with red eyes and three-dimensional bunny ears and noses!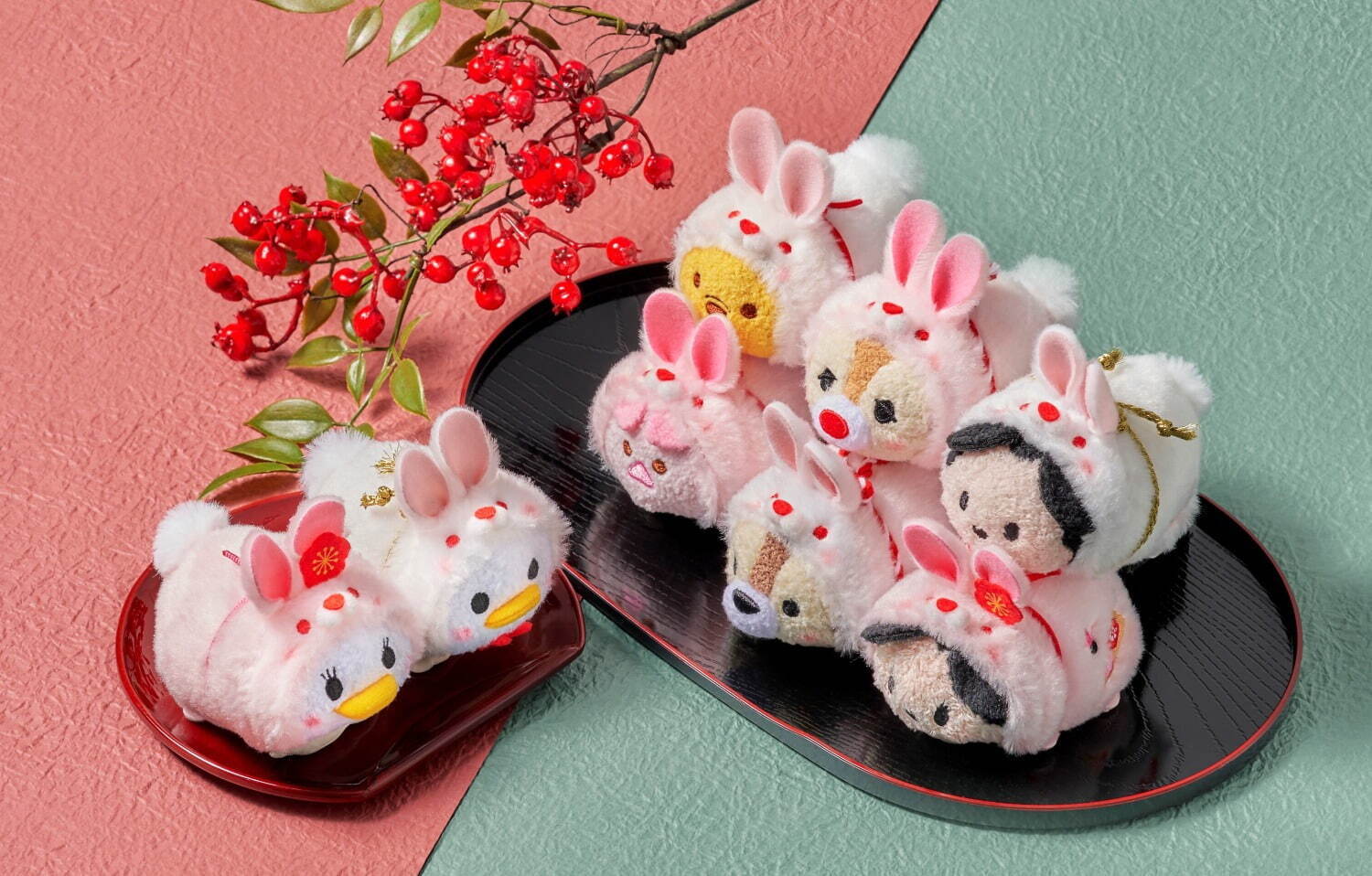 Want to see more of this adorable collection? Let's check some of the most popular items!
▶ Daruma NEW YEAR 2023: 1,430 yen
▲ Left to Right
Judy Hopps & Nick Wilde Shime decoration HAPPY JUDY YEAR : 2,200 yen
Judy Hopps & Nick Wilde Smartphone Ring HAPPY JUDY YEAR: 1,980 yen
Judy Hopps & Nick Wilde Suikin Bell HAPPY JUDY YEAR: 1,650 yen
Pouch Bag HAPPY JUDY YEAR(pic 4&5): 1,540 yen
▲ Left to Right
Mickey Kadomatsu NEW YEAR 2023 : 2,200 yen
Mickey & Minnie Chopstick Rest NEW YEAR 2023: 1,760 yen
Chip & Dale Plushie Daruma doll NEW YEAR 2023: 2,530 yen
Judy Hopps & Nick Wilde Clear File HAPPY JUDY YEAR: 440 yen
Judy Hopps & Nick Wilde Shopping bag/eco bag HAPPY JUDY YEAR: 2,970 yen
▲ Left to Right
Judy Hopps Mini Towel HAPPY JUDY YEAR : 660 yen
Judy Hopps & Nick Wild Face Towel HAPPY JUDY YEAR: 990 yen
Mickey & Friends Mini Towel NEW YEAR 2023: 660 yen
Mickey & Minnie Face Towel NEW YEAR 2023: 1,100 yen
---
How adorable?? If you want some of these items better to run to your nearest Disney Store before they are out! And for more Japanese New Years and Disney in Japan related information, you can take a look into these articles too!
▽Related Articles▽
▼Editor's Picks▼
---