Best Cherry Blossom Events in Tokyo 2020
Best Sakura themed Events and Festivals in Tokyo in Spring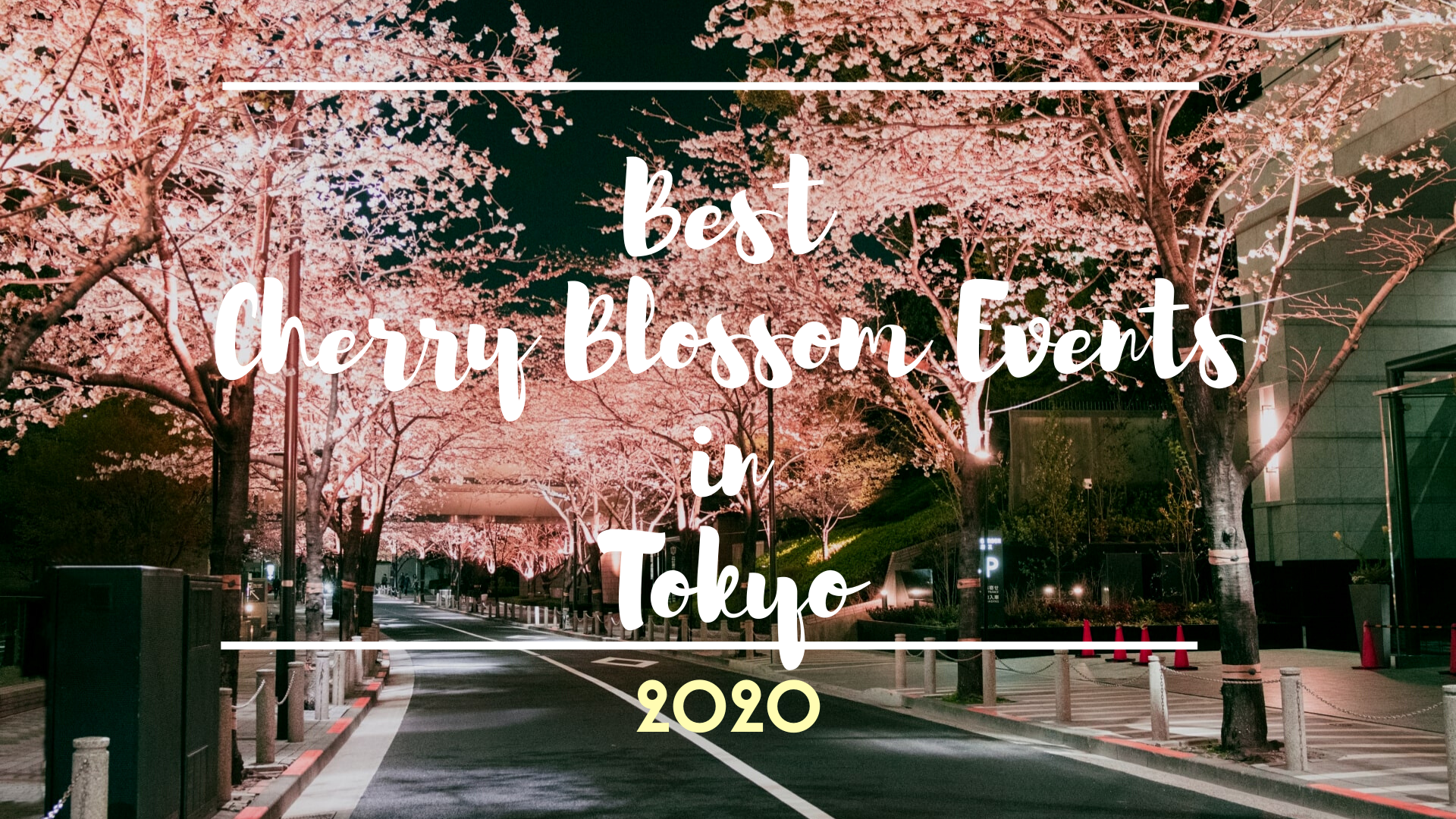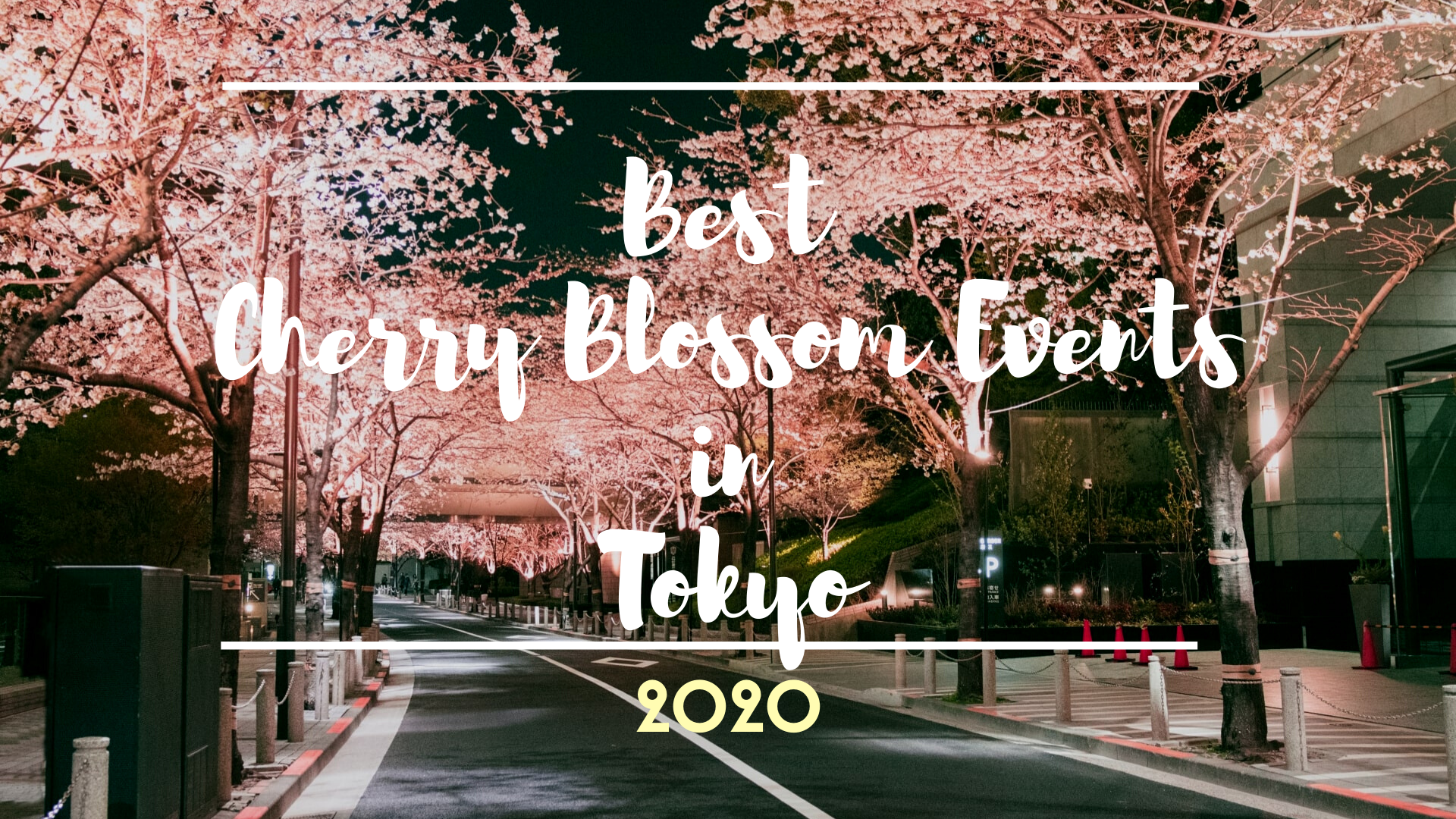 Note: Numbers of cherry blossom festivals and events in Japan in 2020 are cancelled due to coronavirus (Covid-19). Please check the latest information on official websites before visiting.
Related article ▶ 2020 Japan Cherry Blossom Festival Cancellations due to Coronavirus (Covid-19)
---
Spring in Japan is all about cherry blossoms, and the delightful blossoms turn the country into a pink spring wonderland. Besides watching them outdoor, there are various ways to enjoy the beautiful cherry blossoms as numbers of cherry blossom themed/related events are held across the country during the season.
From digital art museum to night cherry blossoms, I have listed must-visit cherry blossom theme events held in Tokyo in 2020 spring! So let's check them out 🙂
▼Check the latest cherry blossom events in Tokyo in 2021▼
---
1. FLOWERS BY NAKED 2020 -Sakura-
© NAKED Inc.
FLOWERS BY NAKED 2020 -Sakura- (フラワーズ バイ ネイキッド 2020 ーサクラー) is an interactive digital art exhibition held at Nihonbashi, Tokyo until 1 March 2020. The exhibition displays flower themed digital arts in various rooms including cherry blossoms, offering guests a whole new experiences with beautiful flowers and cutting-edge digital art technology.
The event is produced by NAKED Inc., a creative production which hosts numbers of exhibitions using the latest technology such as digital installation and projection mapping.
More info: FLOWERS BY NAKED 2020 -Sakura-
2. TeamLab Planets
Currently, there are two digital art museums produced by teamLab in Tokyo, teamLab borderless (in Odaiba) and teamLab Planets (in Toyosu) which are both top tourist attractions in the past years.
The limited-time cherry blossom theme exhibition is held at teamLab Planets for 2 months from 1 March to 30 April 2020. Two of their body immersive installations, "Floating in the Falling Universe of Flowers" "Drawing on the Water Surface Created by the Dance of Koi and People — Infinity'" are transform to cherry blossom theme.
Ticket info ▶ teamLab Planets TOKYO E-Tickets
-Info
Map: http://bit.ly/3bmzScp
Access: Short walk from Shin-Toyosu Station
Hours:
Monday to Thursday 10:00~19:00
Friday 10:00~21:00
Saturday and the day before holidays 9:00~21:00
Sunday and Holidays 9:00~19:00
3. Rikugien Garden Light-up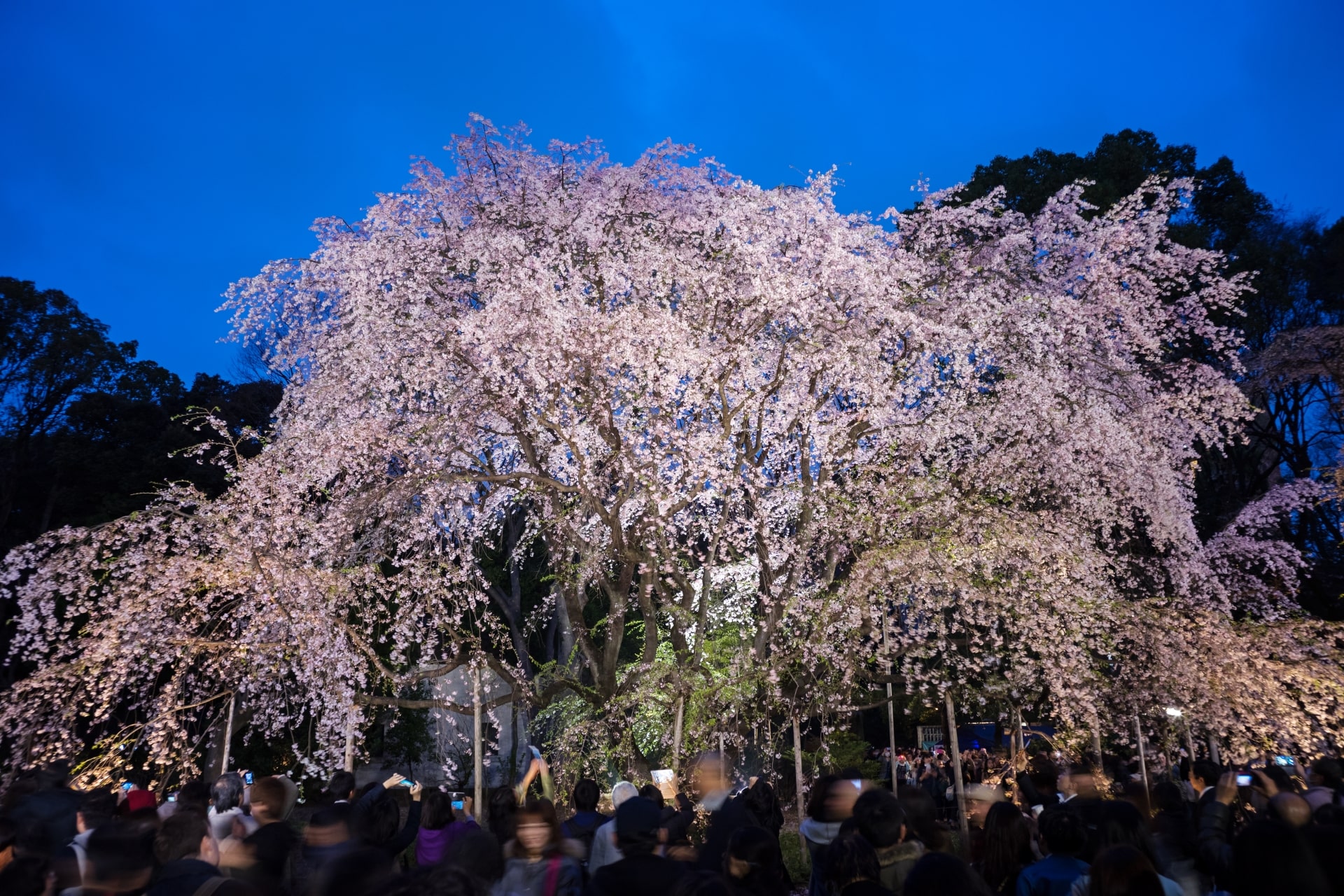 Rikugien (六義園) is a traditional Japanese garden located in Bunkyo Ward. Rikugien is one of the most popular cherry blossom viewing spots in Tokyo, especially known for the magnificent 15m high and 20m wide weeping cherry tree.
The garden holds a special light-up event during the peak season of cherry blossoms (20 March to 2 April 2020), and the spectacular view of illuminated cherry trees can be enjoyed after sunset. There is also a teahouse inside the garden where delightful Matcha and traditional Japanese desserts can be indulged.
More info: Rikugien Garden Cherry Blossoms 2020
4. Starbucks Sakura Collection
Starbucks Japan releases various limited-edition merchandise collections and beverages through the year, and their cherry blossom collection is arguably the most anticipated one.
The first edition of the Starbucks Japan Sakura Collection 2020 including the cherry blossom inspired merchandise and cherry blossom flavoured beverages are released on 15 February 2020.
More info: Starbucks Japan Sakura Tumblers and Mugs 2020
Moreover, the biggest Starbucks in Japan, Starbucks Reserve Roastery Tokyo offers its first own Sakura collections including the cherry blossom themed tumblers, mugs, etc, with the original design, and food and drinks.
More info: 2020 Sakura Merchandise and Beverage by STARBUCKS RESERVE ROASTERY TOKYO
5. Yamatane Museum of Art
Yamatane Museum of Art (山種美術館) is an art museum specializing in Nihonga (Japanese style watercolour painting), located in Hiroo, Shibuya Ward.
The museum will be hosting a special exhibition, "Sakura, Sakura, Sakura 2020 -Flower Viewing at the Museum!" from 14 March to 10 May 2020. The exhibition spotlight on cherry blossoms which have been admired in Japan for centuries, and exhibits numbers of traditional artworks with Sakura themes.
-Info
Map: http://bit.ly/38i9kra
Access: 10 mins walk from Ebisu Station
Hours: 10:00~17:00 (Closed on Monday)
Admission: 1,300 yen
6. Sumida Aquarium
Sumida Aquarium (すみだ水族館) is one of the most popular aquariums in Japan, located on the foot of Tokyo Skytree.
A special Sakura themed exhibition of jellyfish "Sakura and Jellyfish" is held at the aquarium from 28 February to 27 April 2020. The special interactive art of cherry blossoms is displayed with the fish tanks with various kinds of jellyfish as if they float in the water with pink petals in mystical atmosphere.
Joint ticket ▶ TOKYO SKYTREE® Ticket Packages [Official Partner]
-Info
Map: http://bit.ly/39kBGkt
Access: Short walk from Tokyo Skytree Station
Hours: 9:00~21:00
7. Maxell Aqua Park Shinagawa
Maxell Aqua Park Shinagawa (マクセル アクアパーク品川) will be hosting a limited-time Sakura theme event during spring. NAKED SAKURA AQUARIUM will be held with cute and dreamy cherry blossom theme decoration and the digital art with the latest technology at the whole venue, collaborating with adorable sea creatures such as dolphins, penguins and jellyfish as well as special menu at the cafe.
More info: Maxell Aqua Park Shinagawa: Special Events and Discount Tickets
Ticket info: Book discount e-tickets for Maxell Aqua Park Shinagawa!!
8. SAKURA FES NIHONBASHI/OFF TO MEET
A limited-time cherry blossom festival "SAKURA FES NIHONBASHI/OFF TO MEET" will be held from 13 March to 5 April 2020 in Nihonbashi, Yaesu and Kyobashi area in Tokyo.
The festival features various Sakura themed events such as illuminations, installation art and food at numbers of venues within the area including streets, restaurants and shops.
Map (Nihonbashi area): http://bit.ly/2H54am3
+Cherry Blossom Festivals
During the peak season of cherry blossoms, special festivals are held at several locations in Tokyo. Visitors can enjoy special events, and delicious food and drinks while watching pleasant cherry blossoms.
Here are our picks of the best cherry blossom festivals in Tokyo in 2020
+Sakura Inspired Food and Drinks
During spring, various Sakura flavoured food and drinks are available in Japan including Starbucks Japan Sakura Frappuccino to cherry blossom Pocky. The delightful Sakura flavours can be only enjoyed this time of the year!
Here are the list of the must-have Sakura inspired food and drinks in Japan in 2020!
---
Thanks for reading! I hope you have enjoyed reading my picks of must-visit cherry blossom events held in Tokyo in 2020!
Various seasonal events are held in Tokyo through the year, so if you are planning to visit Tokyo, make sure to check the schedule for up-coming events in advance 🙂
For more information about travelling in Tokyo, I have listed some more articles that you might be interested!
▽Related Articles▽
▼Editor's Picks▼
---