Cherry Blossom Theme Cosmetics in Japan 2020
Must-Buy Sakura Inspired Beauty Products Released in Japan in 2020 Spring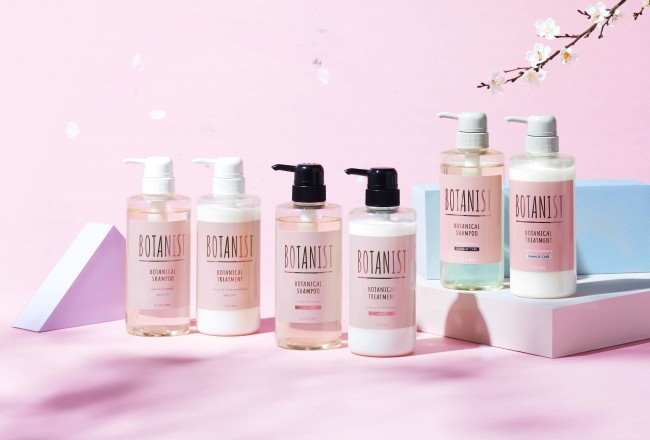 Cherry blossoms are not only for viewing, but they can also be enjoyed with season limited products. Various Sakura inspired products are released in Japan before/during the cherry blossom season such as food, drinks and many other items.
Especially, in recent years, numbers of cosmetics brands in Japan offer limited-edition Sakura theme beauty products which are extremely popular to shop among Japanese and foreigners. Some of top-selling Japanese cosmetics products are exclusively available with cherry blossom extracts or limited design packages.
If you are into Japanese beauty products, and lucky enough to be in Japan during cherry blossom season, don't miss shopping these seasonal cherry blossom themed cosmetics only available this time of the year!
Let's check out the best Sakura themed beauty products available in Japan in 2020 spring!
▼The latest Sakura Theme Cosmetics Products from 2021▼
-Saborino
Saborino is one of the top-selling sheet mask series in Japan, which is unieqly dedicated for morning use. The "all-in-one" face masks work as facewash, skin care and moisturizer that can significantly save time for your skincare routine in busy morning.
The spring-limited Saborino Sheet Mask SA 20 is available now with delightful Sakura scent, and the mask contains beauty ingredients from cherry trees.
Sales Period: 20 January 2020~
Price: 1,430 (28pc)
-skinvill
skinvill Hot Cleansing Gel has been one of the most trending beauty products in Japan in the past years.
The spring-limited Hot Cleansing Gel B is a multi-purpose cosmetics product that works as cleanser, face wash, booster, beauty serum and exfoliation and hot mask. The product contains cherry blossom extract and Kyoto's Uji Matcha beauty ingredient.
Sales Period: 4 February 2020
Price: 1,880 yen
-BOTANIST
Japanese botanical hair care brand, BOTANIST offers best-selling "silicone-free" hair care products that contains natural botanical ingredients such as flowers and fruits.
14 Sakura inspired products will be released by BOTANICAL Spring Series including shampoo, treatment, hair perfume and body soap. The products contains 3 kinds of cherry ingredients and delightful cherry blossom scent.
Sales Period: 31 January 2020~
Price:
BOTANICAL SPRING SHAMPOO & TREATMENT 1,400 yen
BOTANICAL BODY SOAP 1,000 yen
BOTANICAL SPRING SHEET MASK 650 yen
BOTANICAL HAIR PERFUME 1,700 yen
-Para Do
Para Do is a Japanese cosmetics brand which products are only sold at 7-Eleven stores in Japan. Para Do offers a wide range of beauty products from makeup to skin care with very affordable price.
The Sakura inspired lipstick "Sakura Veil Lip" (light pink colour) is their top-selling product since 2013, and a limited colour "deep cherry blossom" has been released this year with special cherry blossom theme package.
Sales Period: 22 January 2020~
Price: 700 yen
-The Pure Smile
The Pura Smile is one of the top-selling facial sheet mask brands in Japan, offering a wide range of affordable face mask products from one with premium beauty ingredients to unique Japanese theme art masks.
This spring, the brand has released Premium Serum Mask Box that comes with three different of facial masks (including two types of cherry blossom face masks): SAKURA FULL BLOOM which contains highly moisturizing beauty serum cream, SAKURA FIRST BLOOM which comes with gel type beauty serum that helps skin glowing and PEARL with pearl essence and botanical ingredients.
Sales Period: 20 december 2019
Price: 780 yen (5pc)
-Hadabisei
Hadabisei is one of the most popular skin care brands in Japan which products are widely sold at drugstores and variety stores in Japan. Especially, the Hadabisei 3D Moisturizing Facial Mask series are very popular that are three-dimensional shaped masks designed to fit on face evenly.
The 3D Moisturising Facial Mask with the season-limited Sakura scent is available only with limited numbers. The mask contains various beauty ingredients including cherry blossom extracts.
Sales Period: 14 January 2020~
-Kneipp
The German herbal beauty brand, Kneipp's bath salt series is popular worldwide, which are plant-based ingredients for well-being. Kneipp Japan is releasing spring-limited cherry blossom bath salt in Japan
This spring limited bath salt contains Yamazakura flower extract from real cherry blossoms. This extract is expected to have a beauty effect, leads to fresh and smooth bare skin like petals. You enjoy the heavenly fragrance of cherry blossoms while bathing in your own bathroom.
Sales Period: 21 January 2020~
Price: 150 yen (50g), 2,400 yen (850g)
-Diane
The popular hair care brand, Diane Perfect Beauty is releasing the limited-edition series "Miracle You Sakura" in 2020 early spring. The set of damage repair shampoo and treatment with cherry blossom scent comes in Sakura inspired pink bottles.
Release Date: 15 January 2020~
Price: 1,200 yen (set price)
Thanks for reading! Which Sakura themed Japanese beauty products do you wanna shop this spring?? The cherry blossom season is so exciting not only because of cherry blossom itself but also there are many themed events and products available for the limited-time! Let's maximise your spring trip in Japan with these limited cherry blossom cosmetics products 🙂
For more information about cherry blossoms in Japan, here are some more articles for you to check out!
▽Related Articles ▽
▼Editor's Picks ▼
---