Sakura Cosmetics Products in Japan 2021
Cherry Blossom Theme Japanese Beauty Products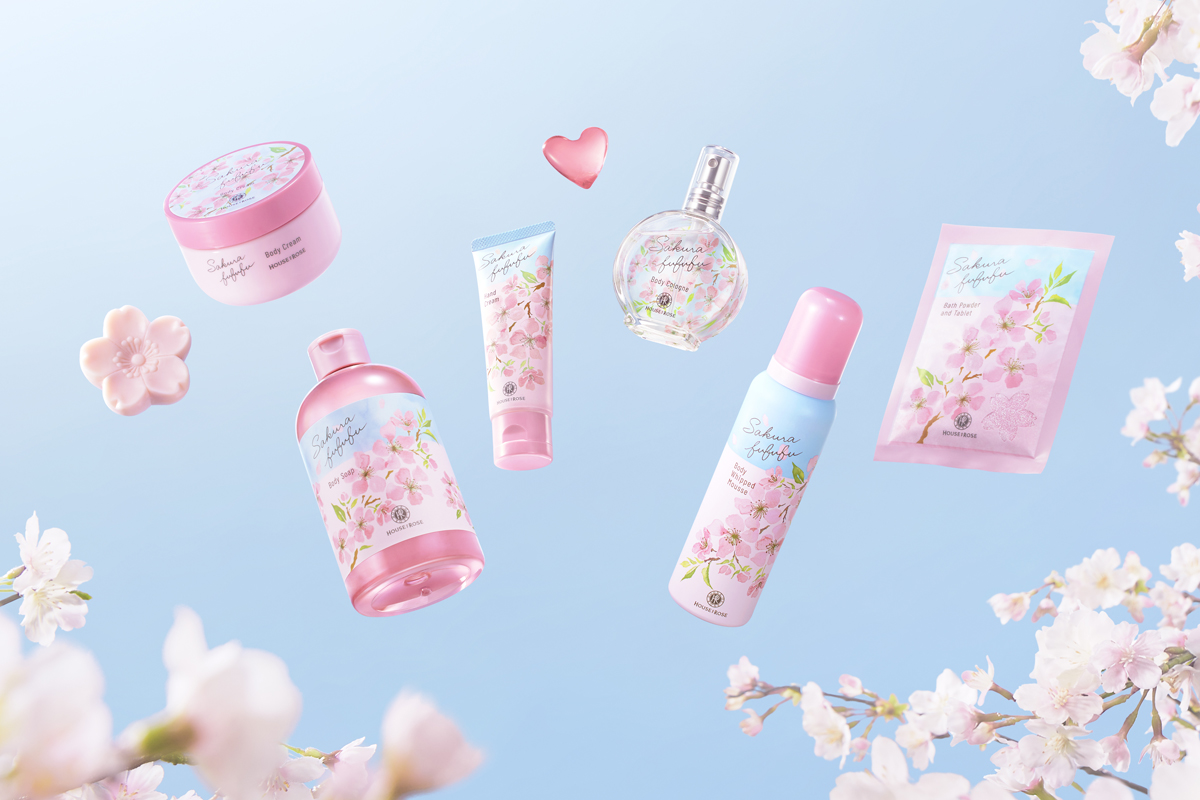 The cherry blossom blooming season is just around the corner! As much as we love this elegant and charming flower, we also anticipate Sakura inspired products which are released by various brands before/during cherry blossom season in Japan such as Starbucks Japan Sakura Collection and cherry blossom flavoured Pocky.
Various Japanese cosmetics companies also offers limited-edition Sakura theme makeup and skin care products. Some of top-selling Japanese beauty products are exclusively available with cherry blossom inspired colour, scents or limited design packages including sheet mask, sunscreen, lipstick and hair care products.
If you love both cherry blossoms and Japanese beauty products, don't miss this chance to shop seasonal cherry blossom themed cosmetics products only available this time of the year!
In this article, I would like to introduce some of Sakura theme Japanese beauty products released in 2021 spring. Let's check them out!
Lululun
Lululun is a Japanese face mask brand which is highly popular both in Japan and overseas and has sold over 1 billion sheets since 2011. The brand produces a wide range of face masks for various skin types as well as seasonal/regional limited-edition products. The 2021 spring limited version face mask is Premium Lululun Sakura which comes in a cute pastel pink package. It contains cherry blossom extract, rapeseed flower oil and coltsfoot flower extract as moisturizing ingredients.
Sales Period: 1 February 2021~
Price: 1,600 (7pc x 5 bags)
Saborino
The top-selling Japanese sheet mask brand, Saborino released their signature morning face mask with Sakura version. Saborino Mezama Sheet SA 20 contains moisturizing ingredients including domestic cherry blossom leaf extract and has delightful cherry blossom scent. The all-in-one sheet works as face wash, moisturizer and makeup primer and saves time for your skincare routine in busy morning.
Sales Period: 14 December 2020~
Price: 1,300 (28pc)
ALLIE
The Japanese sunscreen brand, ALLIE released Nuance Change UV Gel PK with a limited number in 2021 spring. It features powerful UV protection, super-waterproof and super-frictionproof effects just like the original version. The limited version comes in a Sakura inspired package and the gel is cherry blossom-ish light pink colour that gives the skin natural radiance and brightness.
Sales Period: 1 February 2021~
AQUA LABEL
Special Gel Cream is a top-selling product of SHISEIDO AQUA LABEL skin care series. The 5-in-1 gel cream acts as toner, emulsion, cream, beauty serum and face mask, and leads to moisturized and resilient skin with a single process. The spring edition features a cherry blossom scent and comes in a limited package with cherry blossom design.
Sales Period: 21 January 2021~
Price: 1,980 yen
COFFRET D'OR
The makeup brand by Kanebo, COFFRET D'OR released the spring-edition of the long-lasting foundation and primer with special packages. The Nudy Cover Long Keep Pact UV Limited Set includes a foundation (available with 2 shades) with a limited-edition compact and a petal-shaped sponge. The Skin Illusion Primer UV Limited Set includes a makeup primer in a limited-edition bottle, a trial sized Nudy Cover Long Keep Pact UV and a petal-shaped sponge.
Sales Period: 16 February 2021~
Para Do
Para Do is a Japanese cosmetics brand offering a wide range of affordable makeup and skin care products which are sold at 7-Eleven convenience stores across Japan. Sakura Veil Lip is one of the brand's top-selling products and it's available with the limited colour "PK04 Sparkling Sakura" during 2021 spring. The warm pink lipstick with glitters gives lips natural tint and shine, and it nourishes lips with rich amount of beauty essence.
Sales Period: 20 January 2021~
Price: 770 yen
BOTANIST
The botanical hair and body care brand, BOTANIST released the spring collection "Bloom your Dream" with Sakura inspired beauty products including shampoo, treatment, hair oil and body soap. All products are blended with beauty extracts of Japanese spring flowers such as plum, peach and cherry blossoms and protect the skin from damages caused by dryness, UV rays, dust and pollen.
Sales Period: 8 January 2021~
Price:
BOTANICAL SPRING SHAMPOO & TREATMENT (moist/smooth/damage care) 1,540 yen each
BOTANICAL SPRING BODY SOAP (moist/deep moist) 1,100 yen each
BOTANICAL SPRING HAIR PERFUME (sakura & rose/sakura & gekkabijin) 1,870 yen each
BOTANICAL SPRING HAIR OIL DAMAGE CARE 1,870 yen
BOTANICAL SPRING HAIR BALM 1,650 yen
House of Rose
The Japanese skin care brand, House of Rose released their spring collection "Sakura Fufufu". The lineup includes various Sakura themed body care products such as body soap, body cream, hand cream, body spray and bath powder. All products contains beauty extract and scent of cherry blossoms as well as beautiful Sakura inspired package. Moreover, the award-winning body scrub, Oh! Baby Body Smoother is also available with spring-edition for a limited time.
Sales Period: 2 February 2021~
Price:
Sakura Fufufu Body Soap 1,300 yen
Sakura Fufufu Body Whipped Mousse 1,500 yen
Sakura Fufufu Body Cream 1,500 yen
Sakura Fufufu Hand Cream 900 yen
Sakura Fufufu Body Cologne 1,800 yen
Sakura Fufufu Soap 200 yen
Sakura Fufufu Bath Beads 120 yen
Sakura Fufufu Bath Powder and Tablet 200 yen
Oh! Baby Body Smoother 1,500 yen
Diane
The Japanese hair care brand, Diane Perfect Beauty released the spring-edition hair care series "Miracle You Sakura" in 2021 spring. The lineup includes a set of damage repair shampoo and treatment and a hair oil mist "Prism Repair Mist" which both have cherry blossom scent and come in Sakura inspired packages.
Sales Period: 10 January 2021~
Price:
Shampoo and Treatment Set 1,200 yen
Prism Repair Mist 1,200 yen
MegRhythm
MegRhythm is one of the most popular wellness/relaxation products in Japan. A self-heating steam eye mask heats up to 40 degrees and soothes and distresses tired eyes for 20 mins. The brand released the 2021 spring-edition eye mask with the cherry blossoms design which also has cherry blossom scent.
Sales Period: 16 January 2021~
Thanks for reading! Most of Sakura theme products are available with a limited number or sold for a limited time, so make sure to shop them while they are available! For more information about cherry blossoms in Japan, I'd recommend you to check out these articles, too!
▽Related Articles▽
▼Editor's Picks▼
---