Best Winter Illuminations in Yokohama 2023-2024
Best Winter Illumination and Christmas Events in Yokohama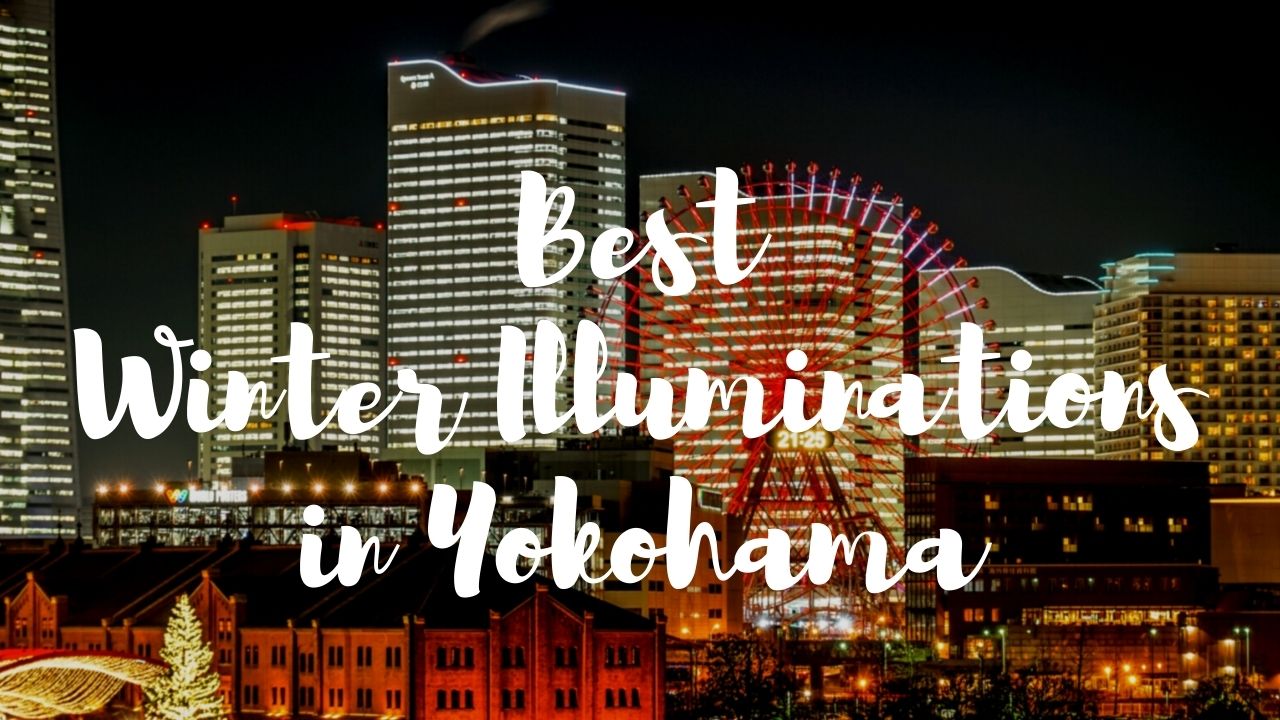 Looking for the best place to enjoy illuminations or Christmas events around Tokyo?? Yokohama could be the perfect day-trip destination from Tokyo this winter as there are numbers of special events held during this winter and the Christmas season. From a spectacular light-up event to an authentic European style Christmas market, check out the best winter illuminations and Christmas events held in Yokohama in 2023-2024 winter!
Yokohama Milight (ヨコハマミライト ~みらいを照らす、光のまち~) is an illumination event takes place at several locations in Yokohama Minato Mirai area. The area of illumination has been expanded and the scale got bigger comparing to previous years, which stretches for about 1.5 km from the east exit of Yokohama Station to the Sakura Dori Street in Minato Mirai area. About 350,000 LED lights in various colours will be displayed from mid November to after Valentine's Day next year.
Venue: Multiple locations between Yokohama Station East Exit to Minato Mirai Sakura Dori Street
Date: 9 November 2023 to 11 February 2024
Hours: 16:00~23:00
Official Website: https://ymm21-illumination.jp/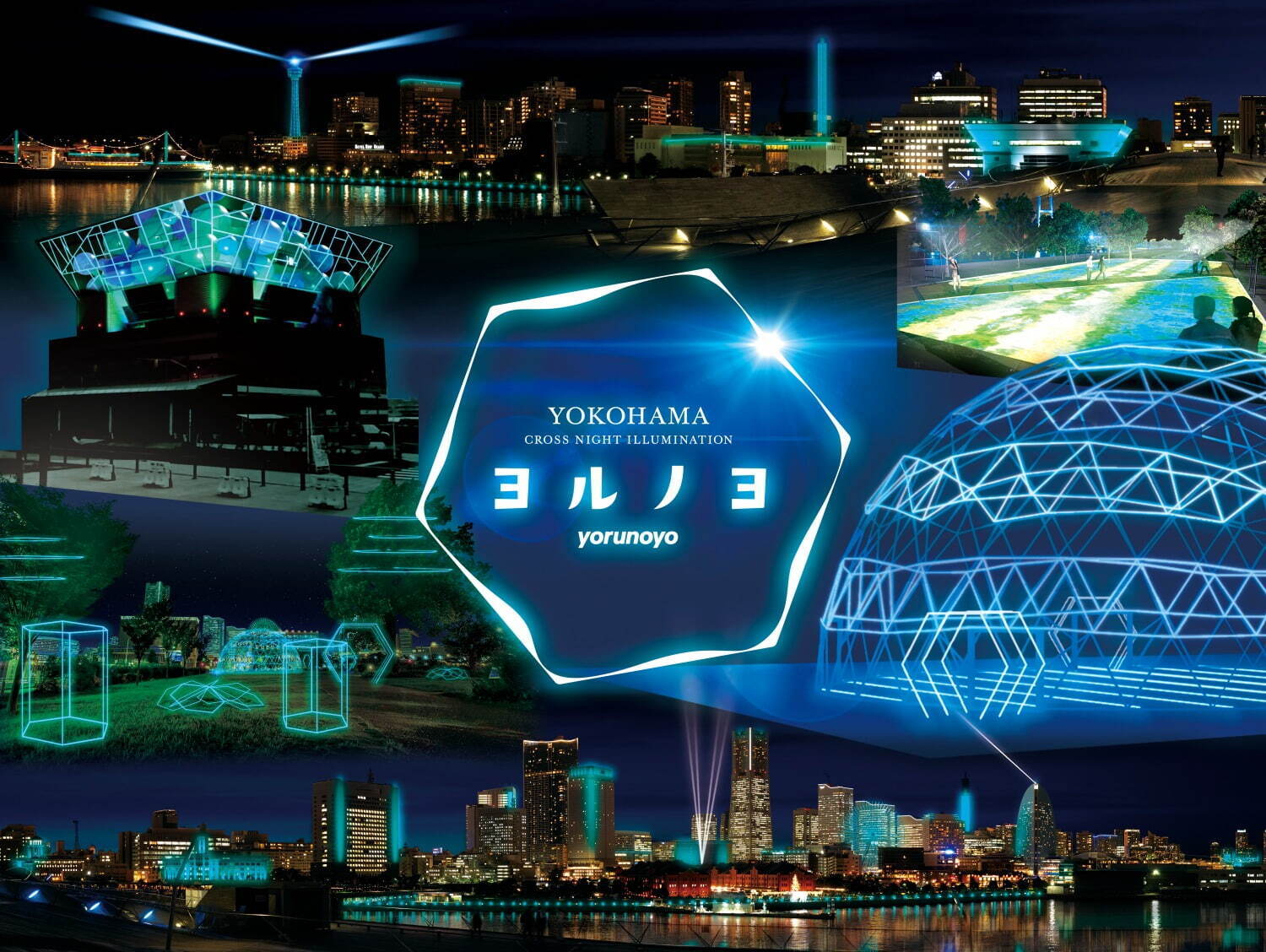 An illumination event, YORUNOYO -YOKOHAMA CROSS NIGHT ILLUMINATION- (ヨルノヨ-ヨコハマ クロス ナイト イルミネーション-) will be held at Yokohama Shinko Central Square and surrounding area from 27 November 2023 to 4 January 2024. The event features a special art program collaborating illuminations and the urban city scenery.
Venue: Shinko Central Square and surrounding area
Date: 27 November 2023 to 4 January 2024
Hours: 17:00~21:05 ("NIGHT VIEWING" every 30 minutes from 17:30 to 21:05, 5 minutes each)
Official Website: https://yorunoyo.yokohama/?hl=en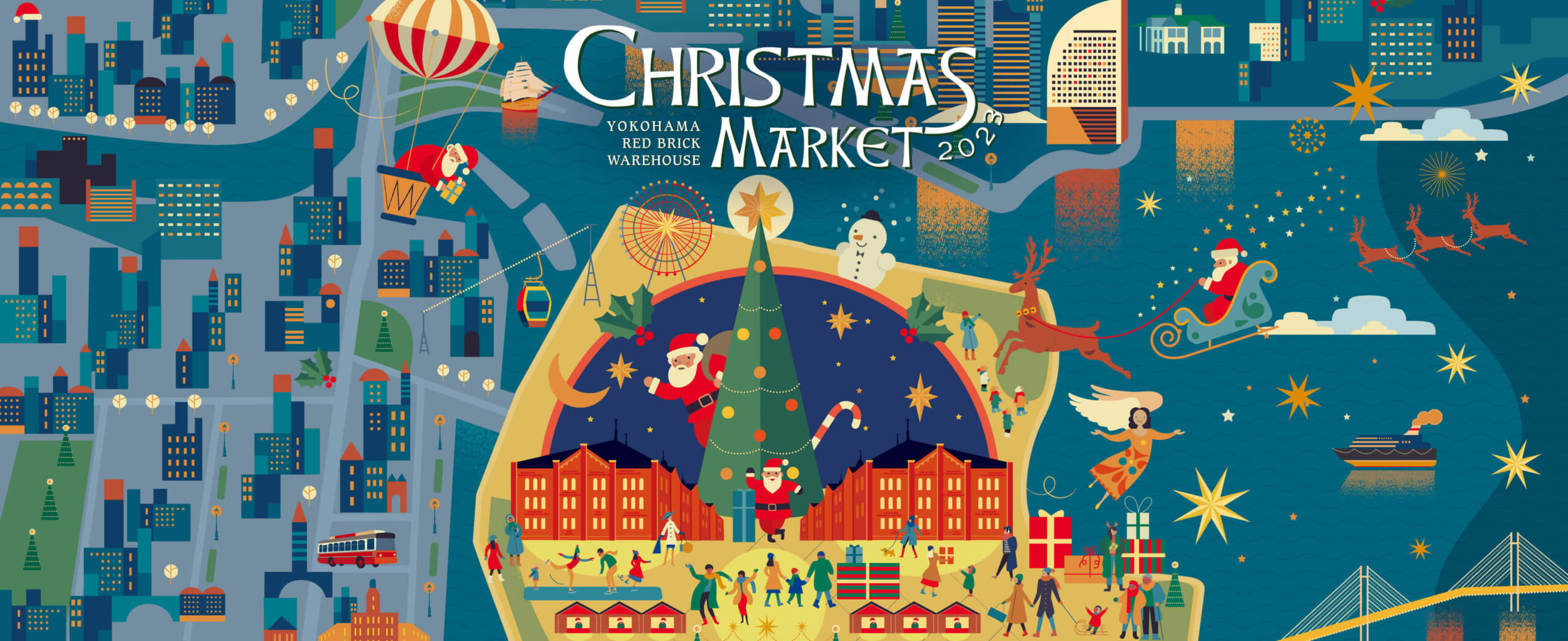 Yokohama Red Brick Warehouse Christmas Market (クリスマスマーケット in 横浜赤レンガ倉庫) is an authentic German style Christmas market takes place at Yokohama Red Brick Warehouse annually. The market features traditional huts offering European style Christmas dishes, drinks and crafts such as ornaments. The whole market is decorated with warm lights and Christmas decorations including the 10 m tall Christmas Tree.
Access: 6 mins walk from Bashamichi OR Nihon Odori Stations
Date: 24 November to 25 December 2023
Hours: 17:00~21:00 (24 Nov), 11:00~21:00 (25 Nov to 8 Dec), 11:00~22:00 (9 to 25 Dec)
*Light-up after 16:00
Fee: 500 yen
Website: https://www.yokohama-akarenga.jp/en/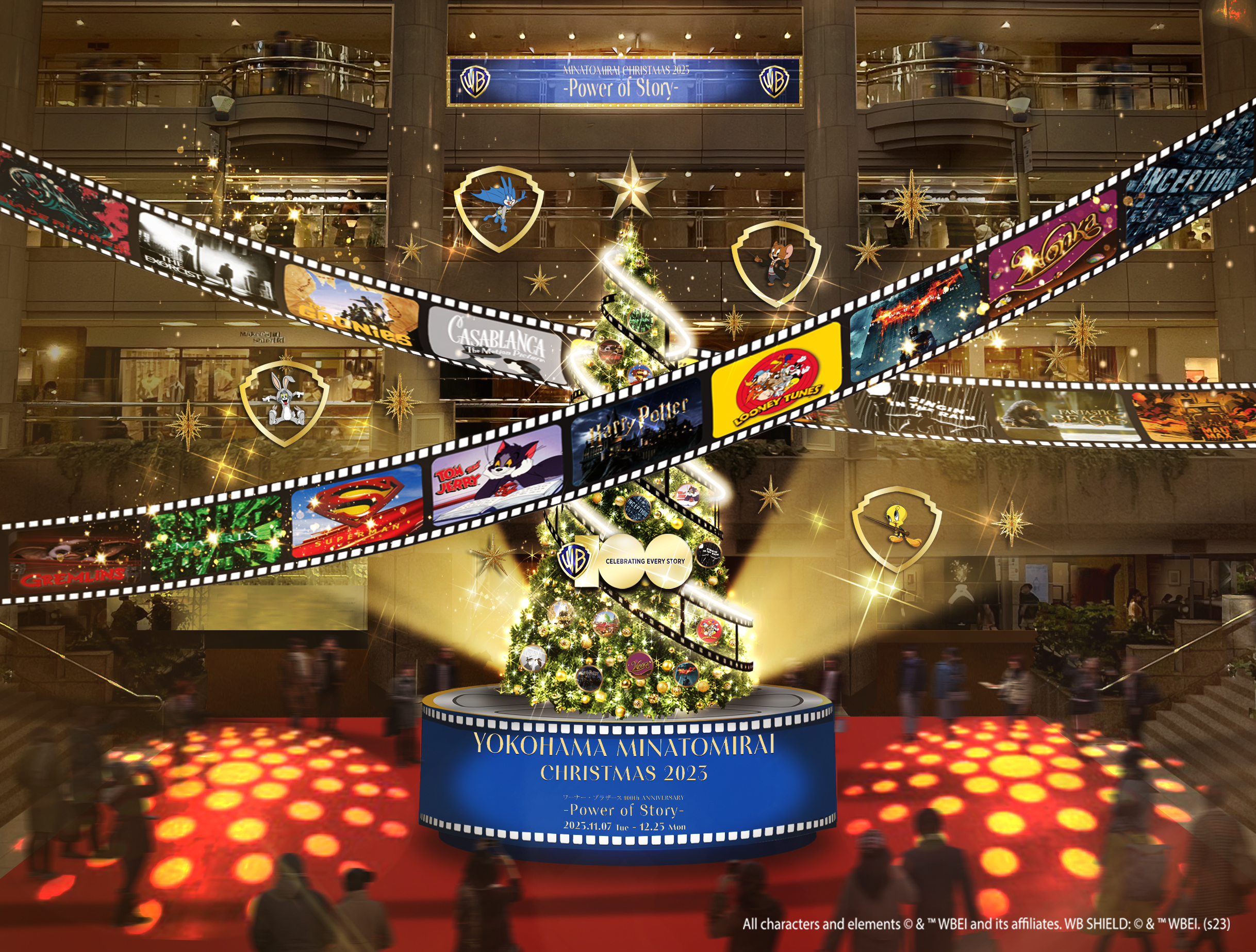 In collaboration with Warner Bros. Discovery Global Themed Entertainment, the Christmas event "YOKOHAMA MINATOMIRAI CHRISTMAS 2023 ワーナー・ブラザース 100th ANNIVERSARY ~Power of Story~" will be held at Yokohama Landmark Tower, MARK IS Minato Mirai and Sky Building. The event will be featuring Christmas trees and decorations inspired by popular characters from Warner Bros films such as Harry Potter, Batman and Tom and Jerry.
Map:https://bit.ly/3VpT402 ; https://bit.ly/3g7m1O6
Access: 4 mins walk from Minato Mirai Station
Date: 10 November to 25 December 2022
Hours: 7:00~24:00 (lighting shows are held every 30 minutes from 16:00 to 23:00)
5. BALLPARK FANTASIA
Yokohama Stadium, home field of the Yokohama DeNA BayStars, hosts a large-scale illumination event "BALLPARK FANTASIA" in December since 2020. The event offers a variety of contents that can be enjoyed during day and night. This year, the event will feature the toy theme, creating a surreal space turning the stadium into a massive toy box. At night, the venue will transform to a disco where you can enjoy a new type of illumination with music.
Map: https://maps.app.goo.gl/gMSYsv6s266ysUbD6
Date: 9 to 17 December 2023
Hours: Daytime 10:00-16:00/Night 17:00-21:00
6. Yokohama Hakkeijima Seaparadise
Yokohama Hakkeijima Seaparadise (横浜八景島シーパラダイス) is a popular amusement park in Yokohama, consisting various amusement rides, an aquarium, shopping mall and hotel, marina. During winter, the park features a special light-up event which takes place at several locations within the site, turning itself into a colourful and bright mystical island. Besides the illuminations, adorable animal shows will be also held with a Christmas version including the Dolphin show, Penguin parade, Otter greeting and more.
Venue: Yokohama Hakkeijima Seaparadise
Date: TBA
Thanks for reading! Yokohama is one of the most romantic places to visit during winter where visitors can enjoy the gorgeous winter illuminations with the cool and modern urban scenery. If you are looking for a good place for a day-trip from Tokyo, Yokohama could be one of the best choices!
For more information about travelling in Yokohama, here are some more articles for you to check out!
▽Related Articles▽
▼Editor's Picks▼
---