Best Japanese Makeup Products with SPF
Best Sunscreen Makeup Products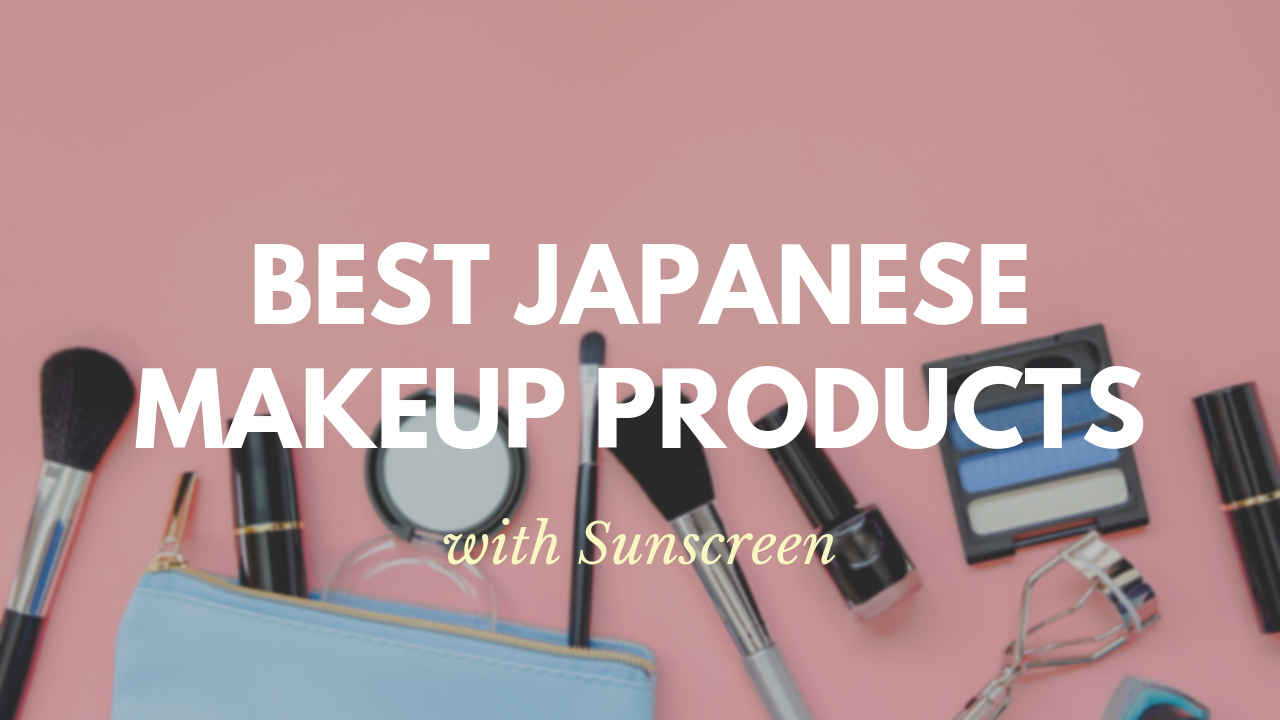 Check out the perfect Japanese makeup products for summer! We have listed the best life-saving SPF Japanese makeup products (face makeup and lip balms) with sunscreen effect to protect your skin from the sun damage and keep flawless skin at the same time 🙂
---
-Lip Balms
Lips are one of the most sensitive parts of our body and they tend to get severe sun damage and dryness. So it's very important to give them a good care by using skin care products which are specialized in lip care. Nowadays, many lip makeup products have multiple functions such as sunscreen and intensive lip care ingredients so that you can complete the skincare and makeup routines at once!
ROHTO SKIN AQUA Lip Care UV
This lip balm stick has the high sun protection rate (SPF22/PA++) and beauty ingredients which keep lips hydrate. Suitable for leisure and outdoor use. (450 yen)
Ettusais Lip Essence Deep Moist
This lip balm keeps lip moist and plump while protecting them from UV rays with SPF18/PA++. (10g 1,200 yen)
NIVEA Deep Moisture Lip Olive & Lemon Fragrance
Although the price is affordable, this lip balm stick veils lips instantly once applying and keeps them moist and also protects them from UV rays.
-Face Makeup Products
The sun care routine is very important to do daily, not only during summer. It's to protect your skin from the damage caused by UV rays and also to keeps your skin look bright, smooth and flawless. Here are the face makeup products that you can use daily as one of your essential makeup items and protect your skin from the sunlight.
Shigaisen Yohou UV Gel
Available in 2 sizes: pump bottle or mini tube. It's made with the selected ingredients that are gentle on delicate skin or for small kids. The clear sunscreen gel can be used as makeup primer. (50g 1026 yen, 250g 1728 yen)
Sekkisei White CC Cream
This is a moisturizing CC cream that gives great skin care benefits and brightens up the skin tone with the high sun protection rate SPF 50+/PA++++. Available in 2 shades. (30g 2,600 yen)
NARIS UP Cosmetics Parasola Illumi Skin UV Essence
This colour-correcting sunscreen cream with light lavender colour tones up and illuminates the skin naturally while providing sun protection. It's water and sweat proof. (80g 1,047 yen)
Only Minerals Medicated Whitening Foundation SPF 50+
Made from 100% minerals with medicated whitening ingredients. This multi function face powder with SPF 50+ can work as sunscreen, makeup primer, concealer, foundation. (2.5g 3,100 yen, 7g 3,900 yen)
SUGAO Chiffon Powder
The transparent face powder keeps smooth skin by suppressing shininess and sweat. Useful item for touch-up during the day. (SPF23/PA+++)
CANMAKE Powder Cheeks
Affordable cheek blush with UV protection available in 10 different shades. (550 yen+Tax)
---
Thanks for reading! Looking for more information about Japanese cosmetics products?? Here are more articles introducing the latest trendy cosmetics products 🙂
▽Related Articles▽
▼Editor's Picks▼
---