Best Japanese Mascara Primers
Must-Buy Japanese Mascara Primers and Base for Extra Volume and Length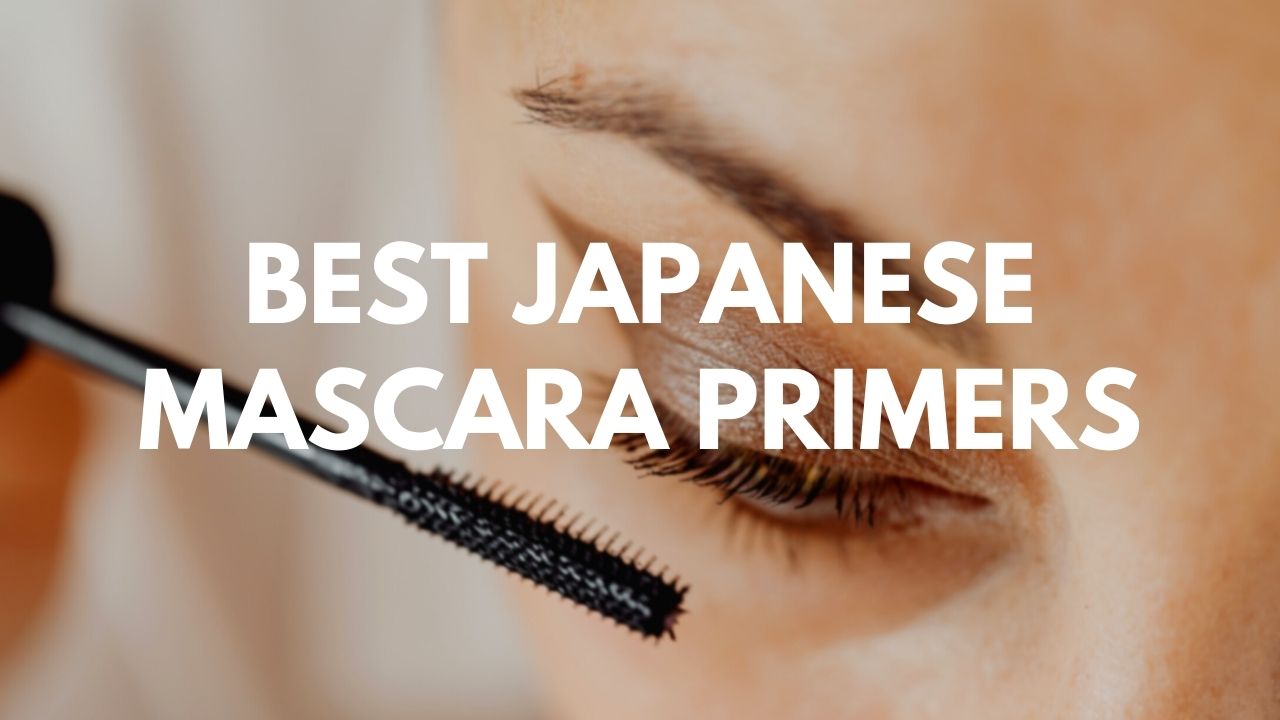 Mascara is a key makeup item to define your eyes. It boosts your eyelashes for thicker, longer and bolder look instantly. Mascara can be used individually, but putting mascara base may even brings better result as it enhances the effects of mascara and helps to create more gorgeous and glamorous look.
Mascara primer is a makeup product that is designed to make your lashes more defined, longer and thicker. It gives your lashes extra volume and length and make them look thicker and fuller when applying it before mascara. It also provides the lashes long-lasting lift and curl, and helps to lock mascara in place for longer.
Today, I'd like to introduce you some of the best Japanese mascara primers and base which are effective yet affordable and widely available at Japanese drugstores.
---
1. CANMAKE Quick Lash Curler
CANMAKE Quick Lash Curler (キャンメイク クイックラッシュカーラー) is a 3-in-1 beauty product that can act as a primer, mascara and top coat, which is designed to create a long-lasting curl. It features a special double-sided comb with the short side lifting up the lashes and the long side separating them beautifully. With the waterproof formula, it prevents mascara from smudging and falling down, and keeps the bold and curly lashes. It contains treatment ingredients to condition the lashes. Besides clear colour, 4 different shades are available (black, brow, mauve and orange).
Price: 748 yen [Shop Online]
2. ettusais Eye Edition Mascara Base
ettusais Eye Editiona Mascara Base (エテュセ アイエディション マスカラベース) is an award-winning mascara primer that has been recently renewed with a new look. The transparent black formula with fibers boosts the length and volume of the lashes. The separate comb lifts up the lashes from the roots without clumping. It's resistant to sebum, water and humidity, and keeps the curl for long time. Contains hyaluronic acid and amino acid to hydrate and repair the lashes.
Price: 1,100 yen [Shop Online]
3. Heroine Make Curl Keep Mascara Base
Heroine Make Curl Keep Mascara Base (ヒロインメイク カールキープ マスカラベース) is a mascara primer to create the thick and long lashes with long-lasting curl. The thin curved brush is easy to apply from the roots. It features "Moment Lock" ingredients and Shaped-Memory Polymer to keep the lashes upward through the day. It contains 4 kinds of fibers to boost the length of mascara. It also contains eyelash serums such as camellia oil, royal jelly, argan oil and rose oil. The blue gray colour blends well with any shade of mascara.
Price: 1,100 yen [Shop Online]
4. MAJOLICA MAJORCA
MAJOLICA MAJORCA Lash Bone Black Fiber in (ラッシュボーン ブラックファイバーイン) is a long-lasting mascara primer that creates long, thick and bold lashes. It helps to enhance the effects and appearance of your favourite mascara and keeps the beautifully curled lashes for hours. The semi-transparent base contains a rich amount of jet-black fibers that adds extra length and volume to lashes. It's waterproof formula and resistant to water, sebum and sweat.
Price: 1,320 yen [Shop Online]
5. KATE Lash Maximizer
KATE Lash Maximizer (ケイト ラッシュマキシマイザー) is a mascara primer to enhance lengthening and volumizing effects and holds curls for many hours. The semi-transparent formula with 2 kinds of real-looking black fibers creates naturally long and thick lashes. It contains penetrating curve fixer ingredients that lock the curl from inside and outside of the lashes. The smudge-proof and waterproof formula is resistant to water, sweat and sebum.
Price: 1,320 yen [Shop Online]
6. Kingdom Two Step Mascara WP
Kingdom Two Step Mascara WP (キングダム ツーステップマスカラWP) is a double-sided mascara for long, thick and curled eyelashes. One side is a curl-keep base that contains the Curl Memory Polymer to keep the curl upwards. Other side is a volumizing and lengthening mascara to create dramatic lashes. The waterproof formula stands up to sweat, water, sebum and humidity. It contains premium serums to nourish the lashes as well as 7 kinds of vitamins that repair damage. Available with 2 shades (Deep Black and Cherry Brown).
Price: 1,760 yen [Shop Online]
---
As mascaras primers maximize the effects of longevity and smudge-proof, some products might be hard to take off by regular makeup removers or face wash. Previously, I have introduced some of the best Japanese makeup removers to remove stubborn waterproof makeup effortlessly, so please check them out, too!
Thanks for reading! Listed mascara primers are widely available at drugstores, variety stores and cosmetics shops in Japan, but you can also purchase some of them from abroad! Check an online store Kokoro, offering a wide range of Japanese beauty products with worldwide shipping. Visit their website (Kokoro: http://bit.ly/32HfNbi) to check more Japanese cosmetics products!
For more latest Japanese beauty products, please check out these articles, too!
▽Related Articles▽
▼Editor's Picks▼
---