Best Japanese Waterproof Liquid Eyeliners
Long Lasting & Waterproof Liquid Eyeliners to Buy in Japan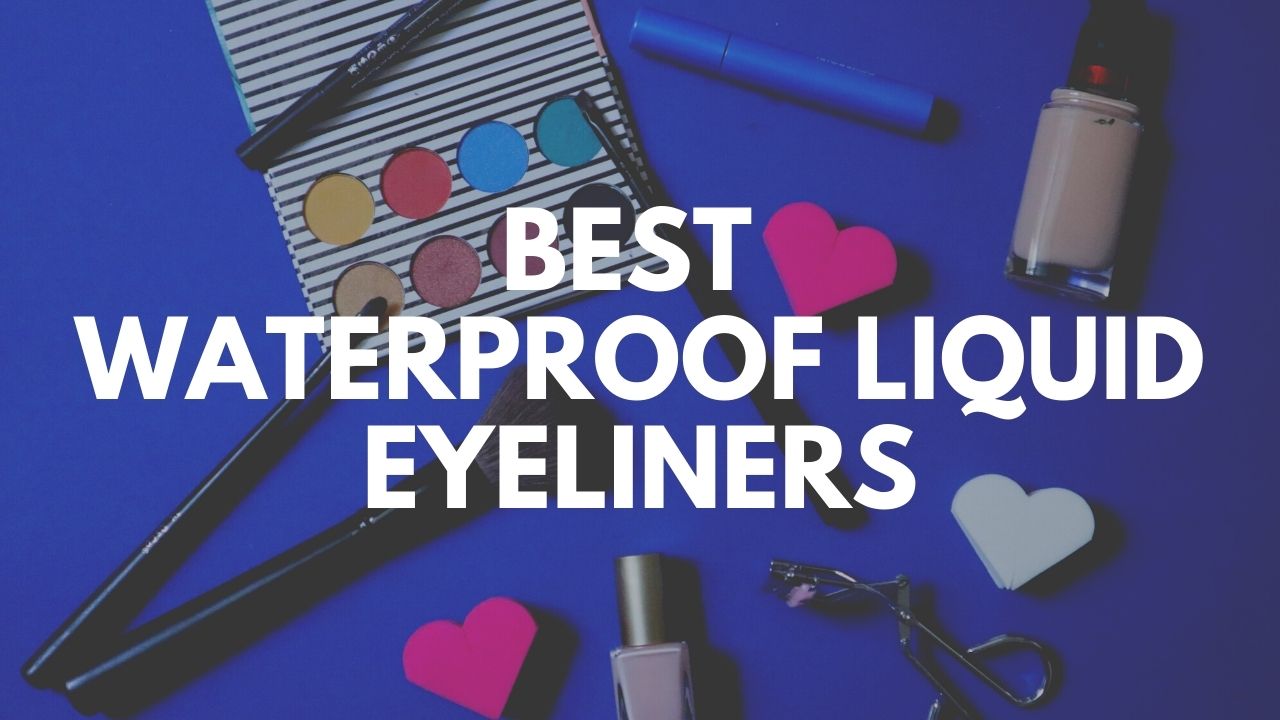 Long-wearing eyeliners are an essential makeup product for summer, sports and leisure activities to fight against humidity, sweat and sebum. Also if you have oily lids or teary eyes, you should definitely choose the eyeliner that doesn't smudge or smear even for daily makeup.
If you are looking for a long-lasting eyeliner, then try these Japanese liquid eyeliners which are waterproof, smudge-free and long-lasing. In this article, I would like to introduce my picks of Japanese liquid eyeliners offering the highest longevity and durability that won't smudge off and stays all day!
These Japanese waterproof eyeliners are widely sold at local drugstores at very affordable prices, and some of products are also available to purchase online. Let's check them out 😉
*Please note that this article contains affiliate links.
1. Heroine Make Smooth Liquid Eyeliner Super Keep
Heroine Make Smooth Liquid Eyeliner Super Keep (ヒロインメイク スムースリキッドアイライナー スーパーキープ) is the top-selling Japanese eyeliner that has won multiple beauty awards in the past decade. The product is highly popular worldwide.
It's a waterproof liquid eyeliner with highly durable formulation which is water, tears, sebum and sweat resistant. The liner comes with the ultra-fine soft brush tip that allows you to create precise lines, and the jet black shade creates a dramatic and bold finish. The smudge-proof formula keeps the defined line all day, yet it can be washed off effortlessly with warm water.
Price: 1,100 yen 【Shop Now】
2. KATE Super Sharp Liner 2.0
KATE is a makeup brand by Kanebo, one of the biggest cosmetics companies in Japan along with Shiseido and Kose. KATE is a drugstore brand that offers trendy and innovative beauty products at inexpensive price, and the brand has produced several award-winning products in the past.
KATE Super Sharp Liner EX 2.0 (ケイト スーパーシャープライナー EX 2.0) is one of the top-selling items by the brand. A long-lasting liquid eyeliner with smudge-free film formula repels water, sweat and tears. The eyeliner comes with a spun silk technology brush, providing super-fine and precise lines. You can easily fill gaps between eyelashes. The beautifully designed nonagonal pen also provides a firm grip to draw a straight line.
Price: 1,320 yen 【Shop Now】
3. Love Liner Liquid Eyeliner
Love Liner is a Japanese cosmetics brand offering high quality but affordable eye makeup products (eyeliner and mascara). Lover Liner Liquid Eyeliner (ラブ・ライナー リキッドアイライナー) became a top-selling liquid eyeliner in Japan in the past few years, and the products are sold widely at local drugstores and variety stores such as Don Quijote and LOFT in Japan.
The waterproof, smudge-proof eyeliner offers an excellent longevity and high resistance to tears, sebum and sweat, yet can be removed easily with warm water. The 0.1mm extremely fine brush tip makes it easy to draw thin and thick lines effortlessly and create the natural look. The eyeliner contains several beauty ingredients for moisturizing the skin around eyes.
Price: 1,760 yen 【Shop Now】
4. DeJavu Lasting Fine Liquid Eyeliner
DeJavu is one of the most popular drugstore makeup brands in Japan, known as the pioneer of tubing mascara. With the advanced technology, the brand offers innovative and high-quality eye makeup products at affordable price.
Dejavu Lasting Fine Liquid Eyeliner (DeJavu ラスティンファイン
筆ペンリキッド) is a water proof liquid eyeliner with the quick-dry water based film formula which is resistant to sebum, sweat, tears and rubbing, and the smudge-less wear lasts up to 24 hours. The liner has highly concentrated pigment with high colour density and delivers a defined and bold finish. It has gentle formula with moisturizing beauty ingredients, and can be washed off easily with warm water without putting burdens on skin.
Price: 1,320 yen 【Shop Now】
5. UZU Eye Opening Liner
UZU by FLOWFUSHI is a Japanese makeup brand, which formerly produced makeup products such as MOTE MASCARA and MOTE LINER, and renewed the brand image with the new UZU series recently.
UZU Eye Opening Liner (ウズ アイオープニングライナー) is a liquid eyeliner that comes the Yamato Takumi brush, special blended brush by traditional Japanese brush making techniques with the golden ratio. It also features WP Film, the advanced Japanese waterproof technology with hybrid polymer which is resistant to water, sweat, humidity and sebum. The UZU eyeliner series is 100% vegan and cruelty free. It's also free of phthalate, sulfate, dyes, gluten, and allergy tested for sensitive skin. Impressively 13 shades are available from classic black to playful pastel colours.
Price: 1,650 yen 【Shop Now】
6. K-Palette Real Strong Eyeliner 24h Waterproof
K-Palette Real Strong Eyeliner 24h Waterproof (K-パレット リアルストロングアイライナー24h WP) is a waterproof liquid eyeliner offering the highest durability from the 1 Day Tattoo eyeliner series.
This liquid eyeliner is formulated with 3 kinds of super durable ingredients and is designed to stay smudge-free and waterproof all day even and hold against extreme humidity, sebum, sweat and rubbing. It comes with an ultra-thin brush offering an easy and smooth application. As the longevity of the product is outstanding, it's suitable for extreme sports or leisure activities. Make sure to use proper makeup remover though.
Price: 1,650 yen 【Shop Now】
7. D-UP Silky Liquid Eyeliner
D-UP is a Japanese cosmetics brand specialized in eye makeup and nail products. Their high quality, affordable mascaras and eyeliners are particularly popular, and became top-selling drugstore cosmetics products in Japan over the past years.
D-UP Silky Liquid Eyeliner (D-UP シルキーリキッドアイライナー) is a long-lasting smudge-proof liquid eyeliner with fast-drying formula and strong resistance to water, sweat and sebum. It comes with extra fine 0.1mm soft brush tip which is easy to control and draw both thin and thick lines smoothly. It contains 5 kinds of beauty serums and moisturizing ingredients.
Price: 1,430 yen 【Shop Now】
Thanks for reading! Listed Japanese eyeliners offer an amazing longevity and smudge-proof effect, however, some of products might be hard to wash off by regular face wash. I'd also recommend you to use proper makeup removers that can remove stubborn waterproof makeup effortlessly without tugging or rubbing off around your eyes. You can check some of great makeup removers here 🙂
Listed eyeliners are widely sold at local drugstores, variety stores and cosmetics shops in Japan, but you can also purchase some of them from abroad! Check an online store Kokoro offering a wide range of Japanese beauty products with worldwide shipping. Visit their website (Kokoro: http://bit.ly/32HfNbi) to check more Japanese cosmetics products! Free shipping is available when you spend over 40 USD 🙂
If you would like to check out more Japanese beauty products in different categories, please check out these articles, too!
▽Related Articles▽
▼Editor's Picks▼
---