5 Best Glamping near Mt.Fuji
Most popular Glamping sites where you can see Mt Fuji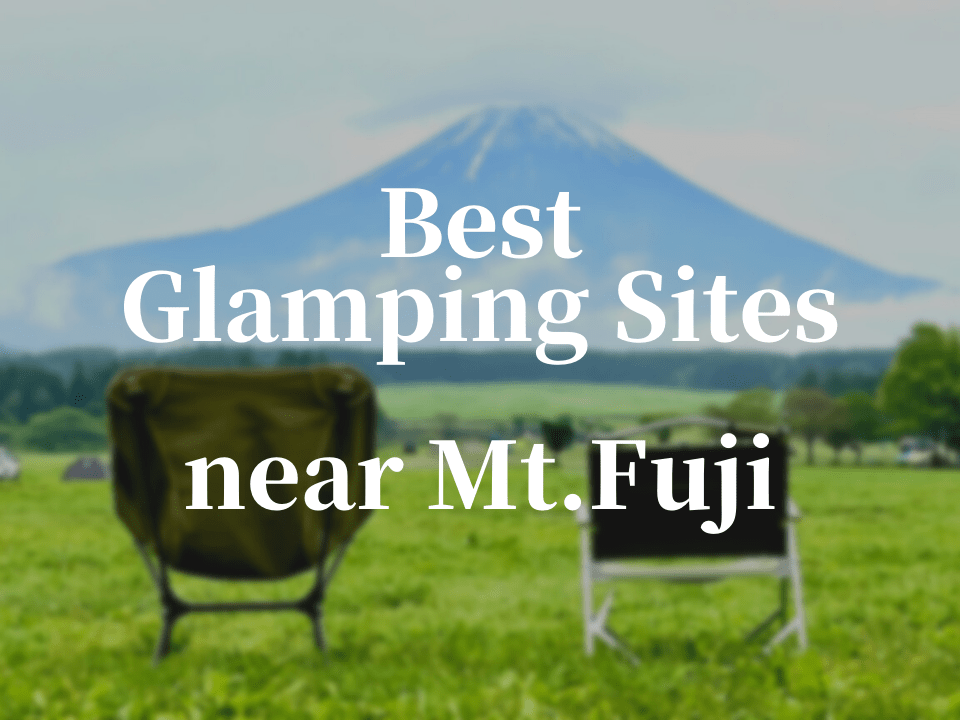 Wouldn't you like to know what it is like to camp in Japan? I know many travelers also like camping, and although Japan is not very known for its camping experiences, there are some sites with incredible views while also having easy accessibility. However, "the biggest concern would be to prepare all the tools and equipment", you might think.
For those who have thought of this, let me introduce to you "Glamping". Glamping is a relatively new word that has the meaning of the words "Glamorous" and "Camping", and it is becoming more and more popular in Japan. There are many glamping sites across the country that offer the same kind of nature-bathing experience just like when you go camping, but with a luxurious touch, that being, having a large room with all the amenities and AC, having all the equipment and food ready at the site, and some other services that will make your stay even more special.
In this article, I would like to introduce to you one of the most popular areas for glamping which is near Mt Fuji. Needless to say that the reason for the popularity comes mainly from the spectacular view you will have. But there are many places that offer more than this. Here is a list of our picks for the 5 best glamping sites near Mt Fuji. In this list, I will share with you 4 sites in Yamanashi prefecture and one site in Shizuoka prefecture.
*Please note that this article contains affiliate links.
---
Glamping Eco Tour with Mount Fuji Views
Before we go to the actual list, let me introduce a tour you can take near Mt Fuji. If going glamping by yourselves seems a little too scary for you, this tour may be the perfect option for you.
The "Glamping Eco Tour with Mount Fuji Views" is a two-day tour that will take you to a glamping site in Fujinomiya city, Shizuka prefecture (southwest side of Mt Fuji). This tour includes a vegetable harvesting experience, a visit to a Japanese Sake brewery, a BBQ dinner, and a walk in the nearby forest where you can see the impressive Shiraito Waterfalls. All this with an English-speaking guide.
Although it is an eventful tour, there is also plenty of time for you to relax and enjoy the spectacular view of Mt Fuji from the comfort of your tent at the glamping site.
This "Eco tour" is carefully planned to be friendly to the environment as well as serve as a way to keep alive the local traditions and culture. You will not only have a glamping experience but also get to know the people and the culture of the amazing city of Fujinomiya.
For more information about this tour, be sure to check out their official website from the link below.
Book Online: Glamping Eco Tour with Mount Fuji Views
---
1. Kawaguchiko Country Cottage Ban (Yamanashi)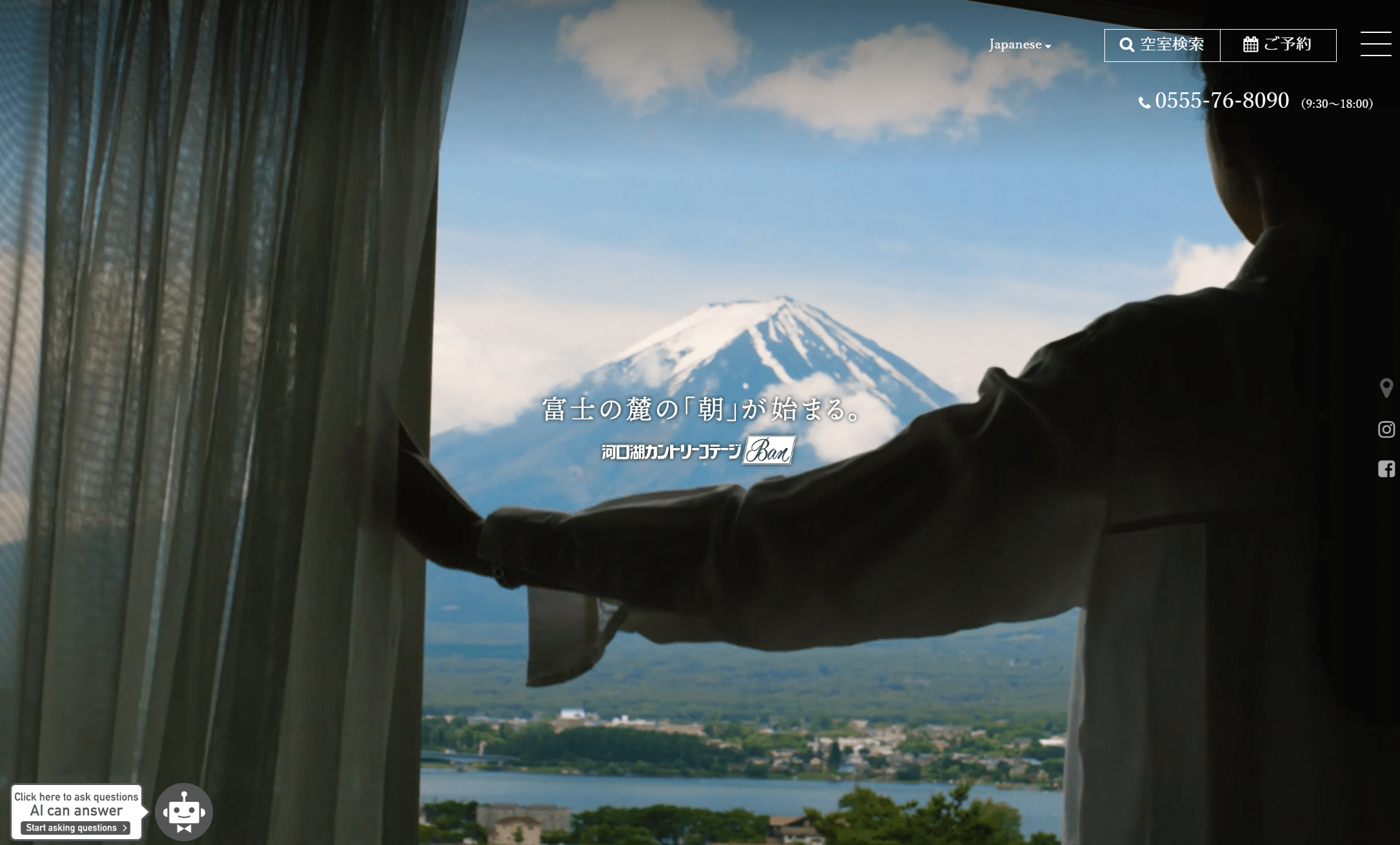 Ok, now let's start with our list. The first glamping site is located on the north side of Mt Fuji. Kawaguchiko Country Cottage Ban (河口湖カントリーコテージBAN) is situated near lake Kawaguchiko which is a popular tourist spot in itself.
The cottage-type rooms in this site provide a luxurious experience while you can also feel the fresh air because of the forest surrounding the vicinity. The room comes with a spacious terrace with its own BBQ grill set. The site is about 2,000㎡ with many services available such as a hot spring and a cafe.
Outside of the site, you can also enjoy the various tracking trails you can take to enjoy nature bathing.
▶Official Website: https://www.c-ban.com/
2. Glamping Villa Hanz Kawaguchiko (Yamanashi)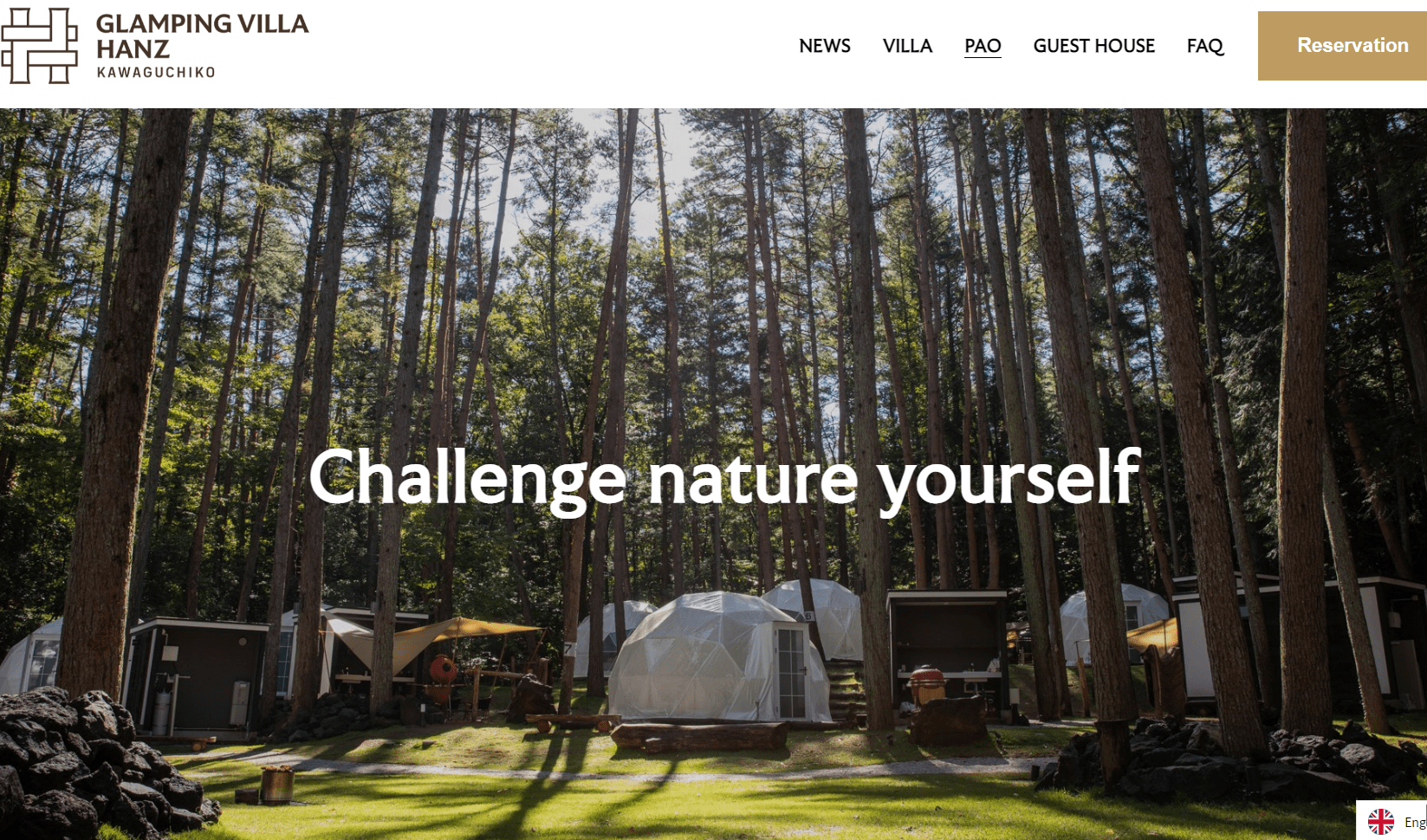 Next up, we have Glamping Villa Hanz Kawaguchiko (グランピングヴィラハンズ 河口湖) which is another glamping site located on the north side of Mt Fuji. The site is situated on the other side of Lake Kawaguchiko from the previous site, being even closer Mt Fuji.
For those planning on staying on this site, you can choose between three types of accommodations which are the villa, the PAO, and the guest house.
There are many activities to get in touch with nature because there is the beautiful Lake Kawaguchiko and there are many forests that you can explore.
▶Official Website: https://en.gv-hanz.jp/
3. PICA Fujiyama (Yamanashi)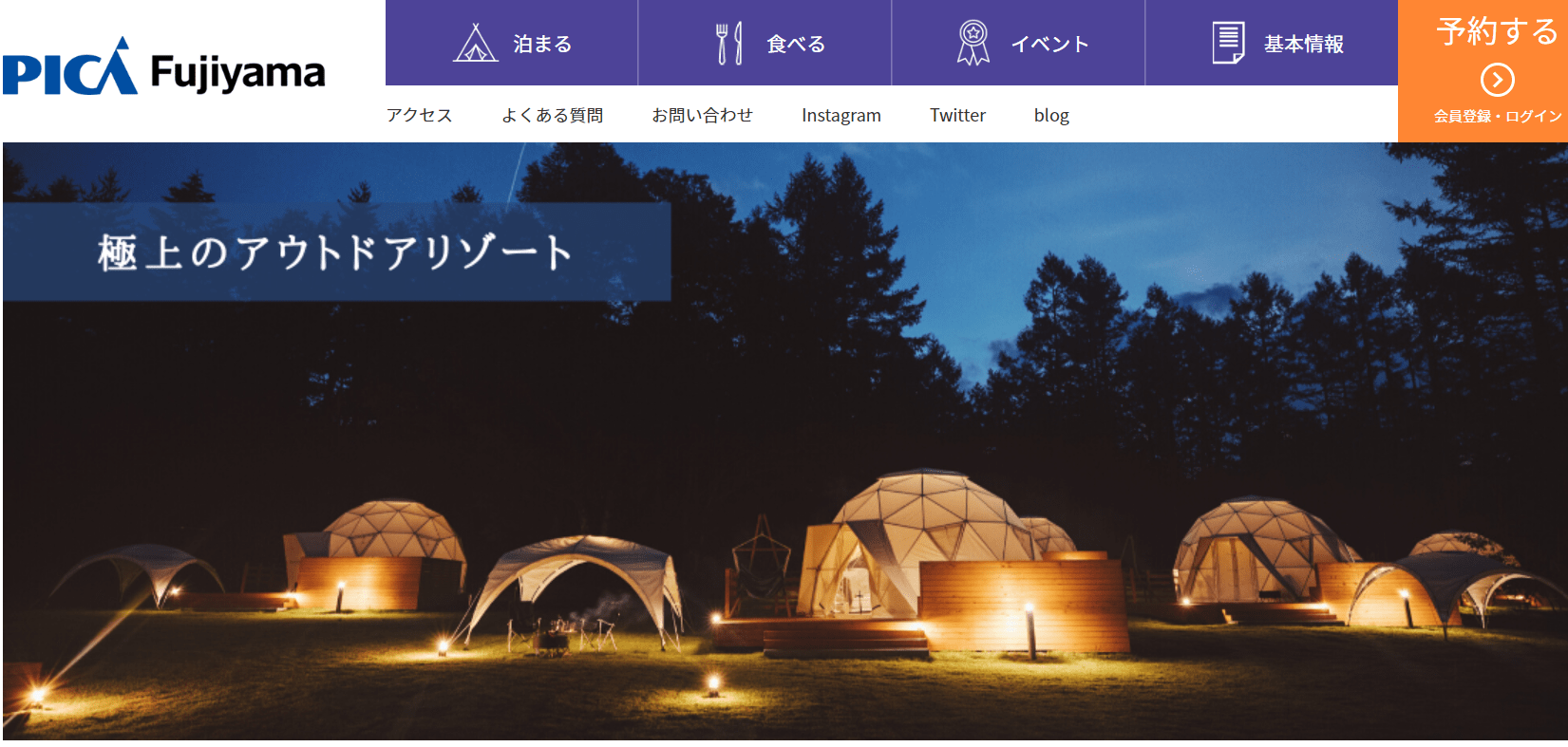 The following glamping site is also located north of Mt Fuji, but this location is even closer to the mountain. PICA Fujiyama is in the Minamitsuru district of Yamanashi prefecture. Its location is convenient, being no farther than a 30-minute drive from popular tourist locations such as Fuji-Q Highland, Mt. Fuji Panoramic Ropeway, Forest Adventure Mt. Fuji, and much more.
When it comes to the glamping site itself, it has a wide variety of rooms from which you can choose to spend the night: tent-type, dome-type, cottage-type, you name it, they have it. There are even rooms you can stay with your dog.
▶Official Website: https://www.pica-resort.jp/fujiyama/
4. Shojiko Camping Cottage (Yamanashi)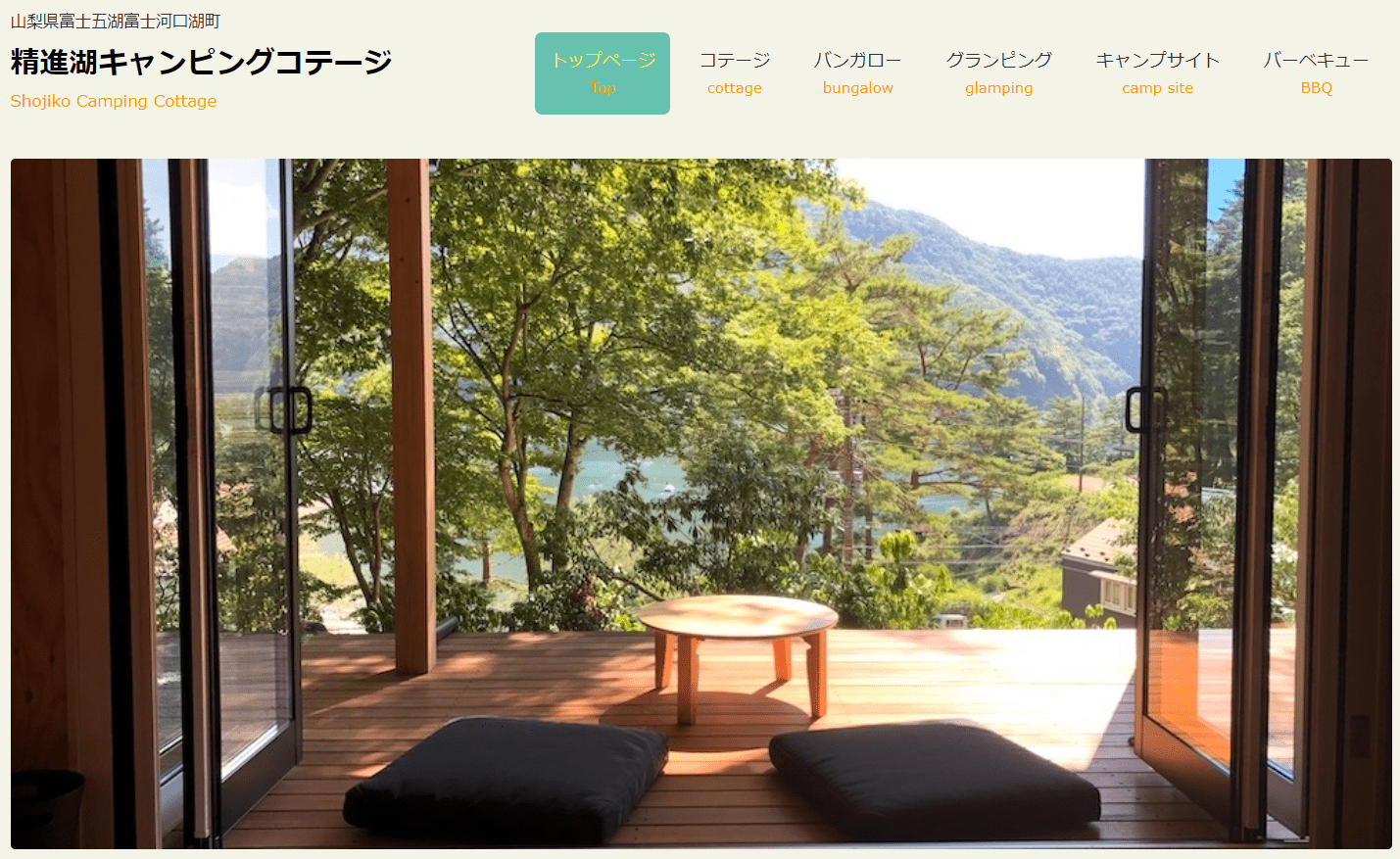 The following glamping site is located a little separated compared to the others in Yamanashi prefecture. Shojiko Camping Cottage (精進湖キャンピングコテージ) is located northwest of Mt Fuji, right next to lake Shojiko. Here, you can stay not only as a glamping but also as a regular camping guest if you wish. This area is a more removed location in comparison to those previously introduced on this list.
When it comes to glamping, you can choose between the tent room and the cottage room. Either type of room has a great view of both lake Shojiko and Mt Fuji. For the meal, the site offers the tools and equipment for the BBQ. You can either bring your own ingredients, or buy them at the site.
▶Official Website: https://shojiko.jp/
5. Fujino Kirameki (Shizuoka)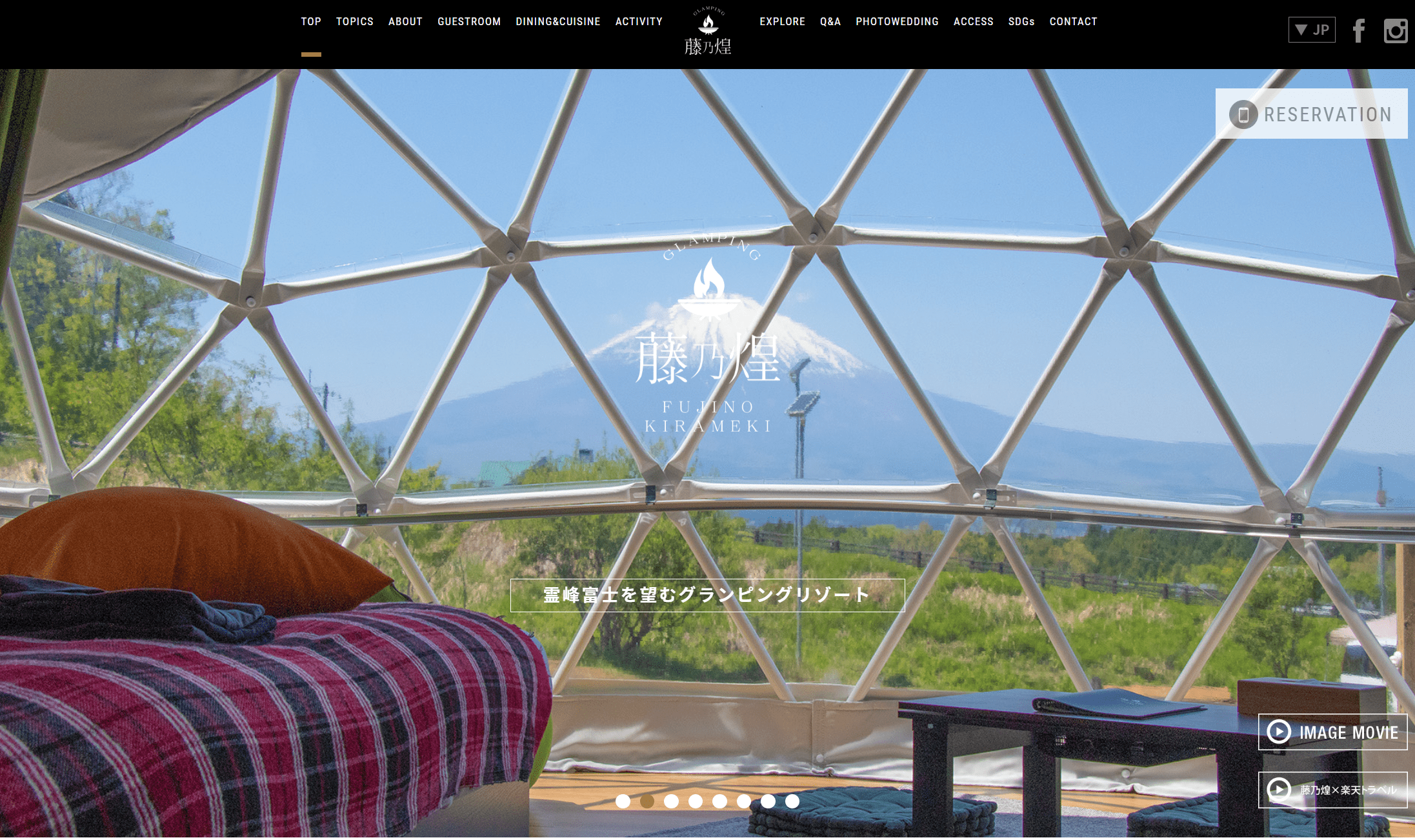 Lastly, on this list, we go to the other side of Mt Fuji. Fujino Kirameki (藤乃煌 富士御殿場) is another highly popular glamping site, but this site is located in Gotemba city, Shizuoka prefecture. Situated on the southeast side of Mt Fuji, you will have a totally different view of Mt Fuji from here.
The site has various types of rooms, all facing Mt Fuji. There are many activities and services for you to enjoy within the site, but there are also many tourist locations nearby the glamping site where you can go have fun. The evening BBQ can be done in two different ways: you can either choose to cook the BBQ yourselves (the site provides the ingredients and equipment), or you can choose for the BBQ to be done for you.
▶Official Website: https://www.fu-ji-no.jp/kirameki/
---
▽Here are more Hotels and other accommodations near Mt. Fuji!▽
▶Best Hotels with a View of Mt.Fuji
▶Onsen at Lake Kawaguchiko with a View of Mt.Fuji!
In the following article, we have compiled information on various types of accommodations in Japan, including hotels and traditional Ryokan. With our Japan Accommodation Guide, find the perfect lodging experience for you!
▽Subscribe to our free news magazine!▽

I hope this article has sparked your interest and made you consider looking at some of these glamping sites in Japan. If you enjoyed this article and want more information about Japanese nature locations, be sure to check the following articles as well!
▽Related Articles ▽
▼Editor's Picks▼
---