10 Best Countries to Travel in Asia
Unveiling Asia's Top Destinations for Unforgettable Experiences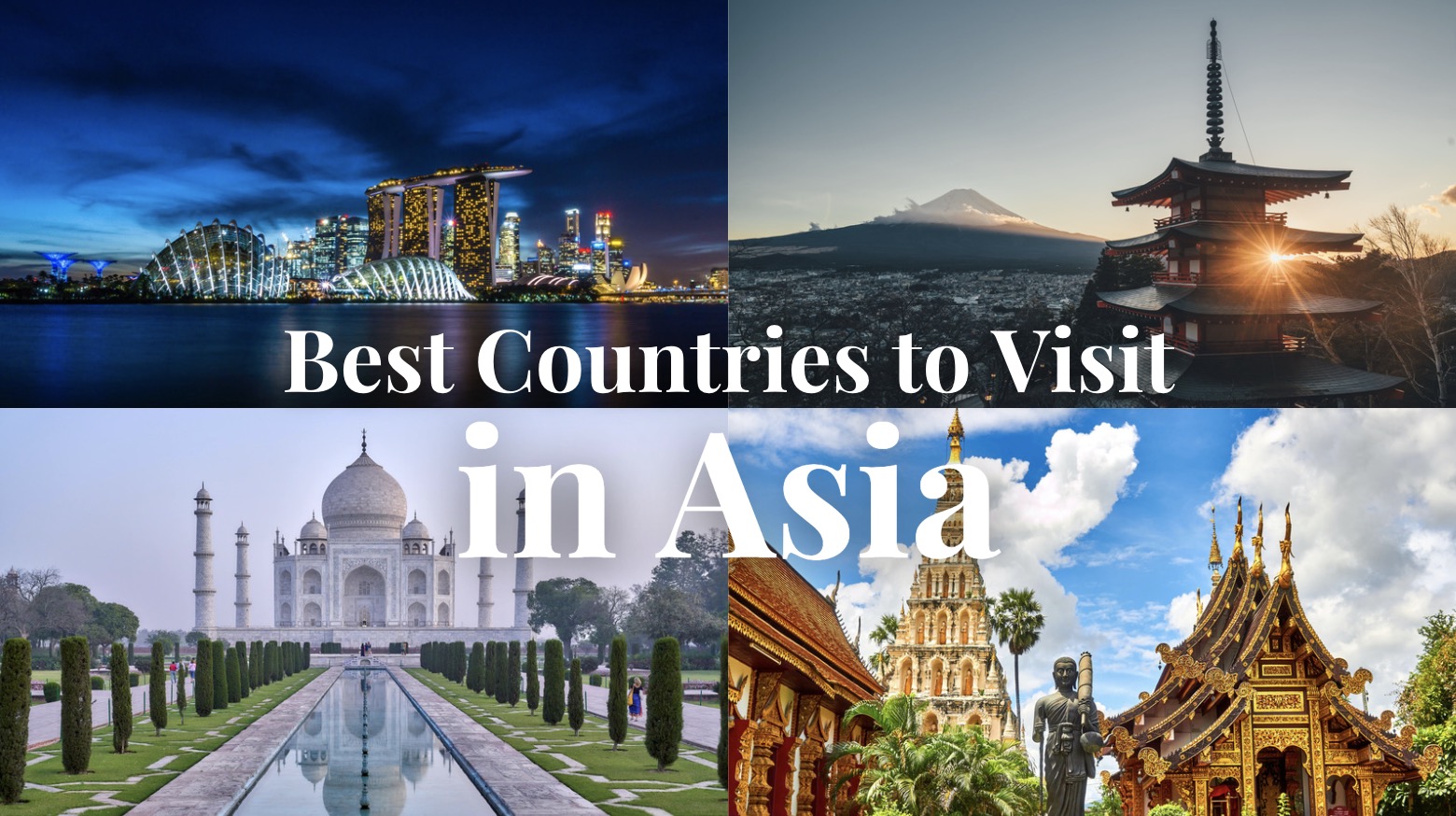 Asia, the largest and most diverse continent, offers a plethora of unique travel experiences. From ancient temples and bustling cities to serene landscapes and pristine beaches, this captivating continent has something for everyone. In this article, we present the top 10 countries to visit in Asia, showcasing their distinct cultures, breathtaking sights, and unforgettable experiences.
1. Japan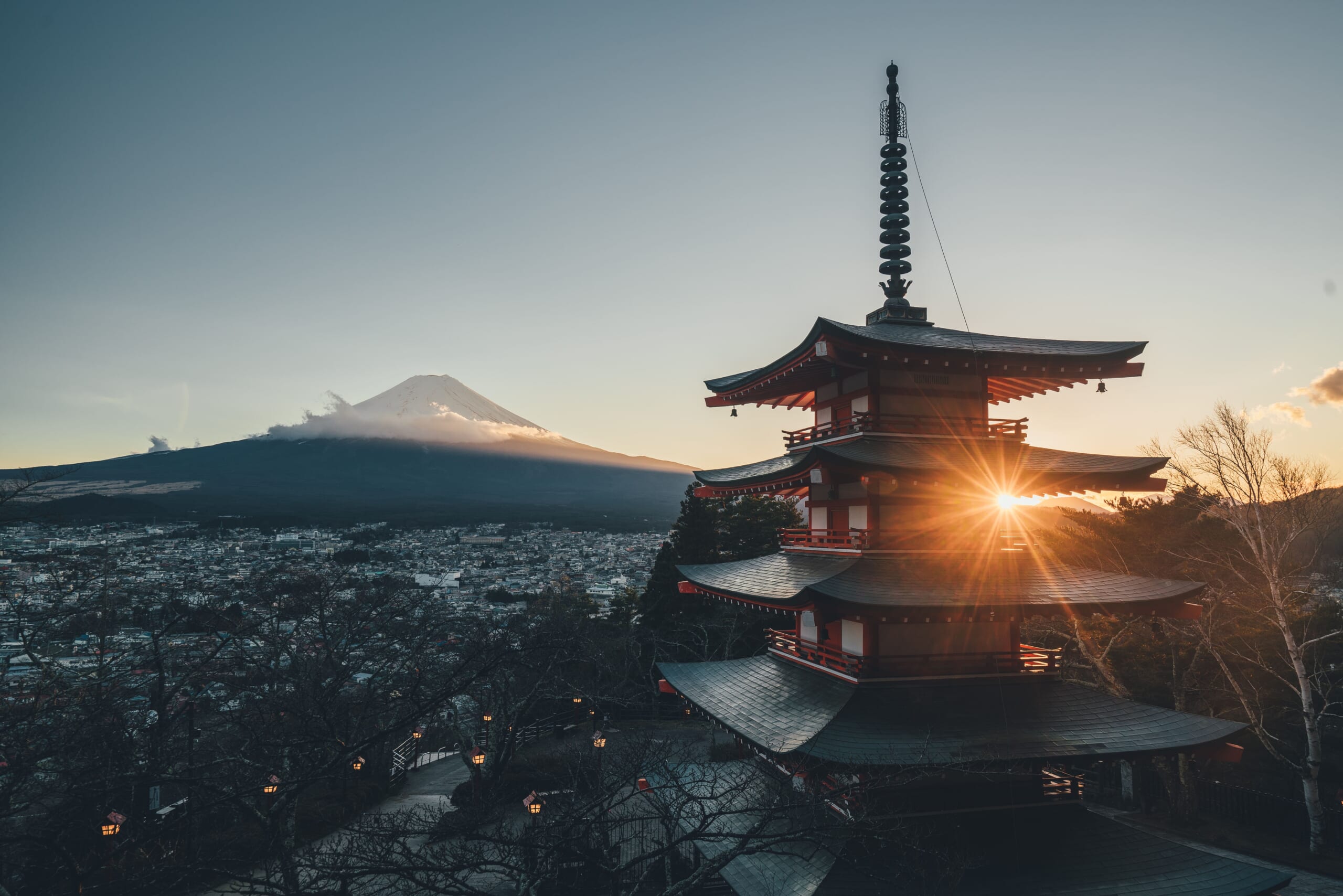 Steeped in tradition and boasting a unique blend of ancient and modern, Japan is a must-visit destination. Explore the bustling metropolis of Tokyo, historic Kyoto, the tranquil landscapes of Hakone, and the charming streets of Kanazawa.
Popular attractions in Japan:
Mount Fuji: Japan's iconic and highest mountain, offering scenic views, hiking opportunities, and cultural experiences.
Kyoto's temples and shrines: Immerse yourself in Japan's spiritual and historical heritage by visiting the ancient temples, such as Kinkakuji Temple and Kiyomizudera Temple.
Hiroshima Peace Memorial Park: A poignant reminder of the devastation caused by the atomic bomb, this park is dedicated to promoting peace and commemorating the victims.
The vibrant city of Tokyo: Experience the blend of traditional and modern culture in this bustling metropolis, with attractions like the Meiji Shrine and the futuristic Shibuya Crossing.
2. South Korea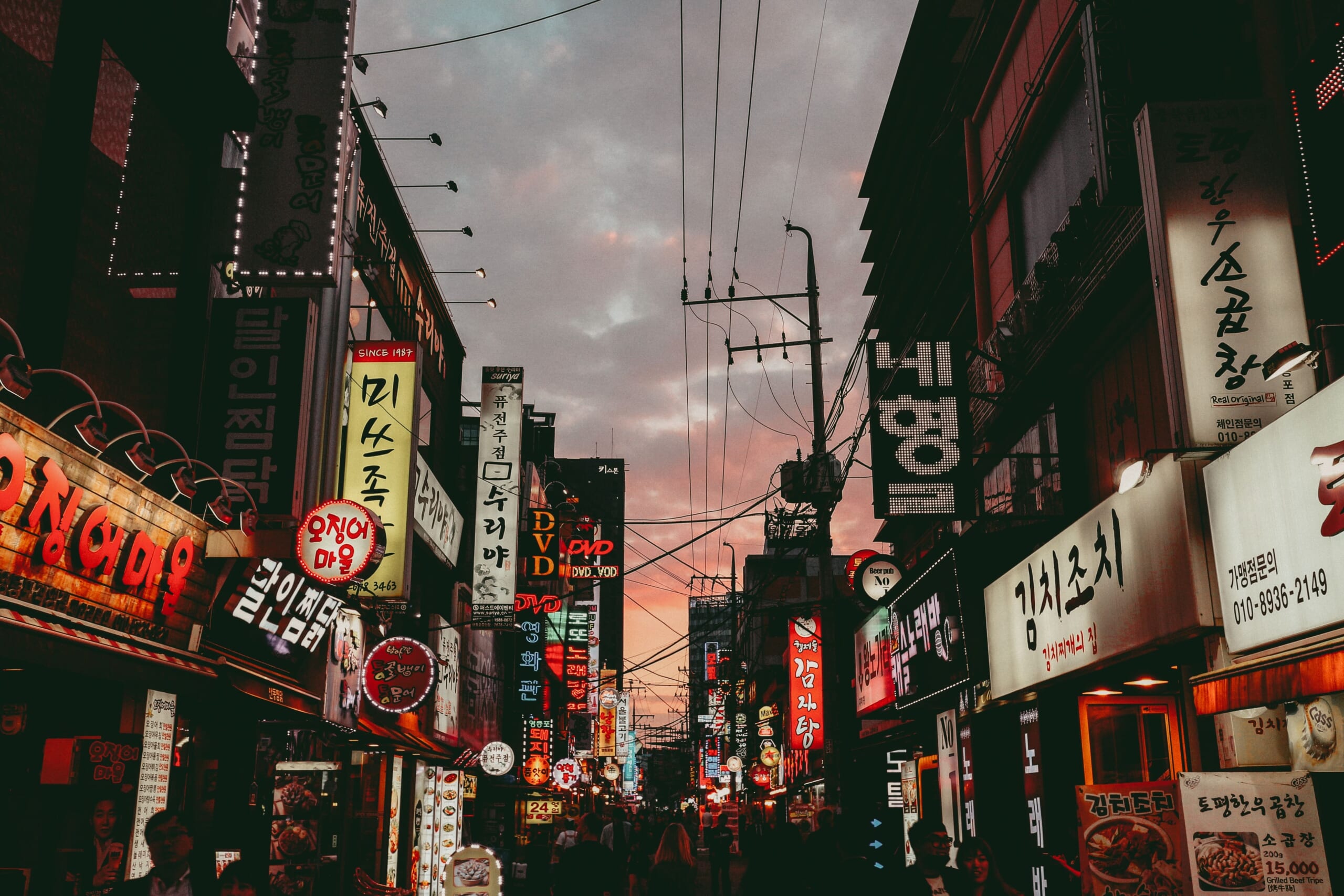 A perfect mix of ancient culture and modern technology, South Korea is a dynamic and fascinating destination. Explore the bustling city of Seoul, visit the historic city of Gyeongju, and savor the mouthwatering cuisine in Busan.
Popular attractions in South Korea:
Gyeongbokgung Palace in Seoul: Discover the grandeur of this ancient royal palace, showcasing traditional Korean architecture and beautiful gardens.
The ancient city of Gyeongju: Delve into South Korea's rich history by visiting the UNESCO-listed Gyeongju Historic Areas, featuring ancient temples, tombs, and palaces.
The vibrant coastal city of Busan: Enjoy the lively atmosphere of this bustling port city, famous for its beaches, seafood, and the colorful Gamcheon Culture Village.
The picturesque Jeju Island: Explore the stunning natural beauty of this volcanic island, featuring scenic waterfalls, lush forests, and the iconic Hallasan Mountain.
3. Thailand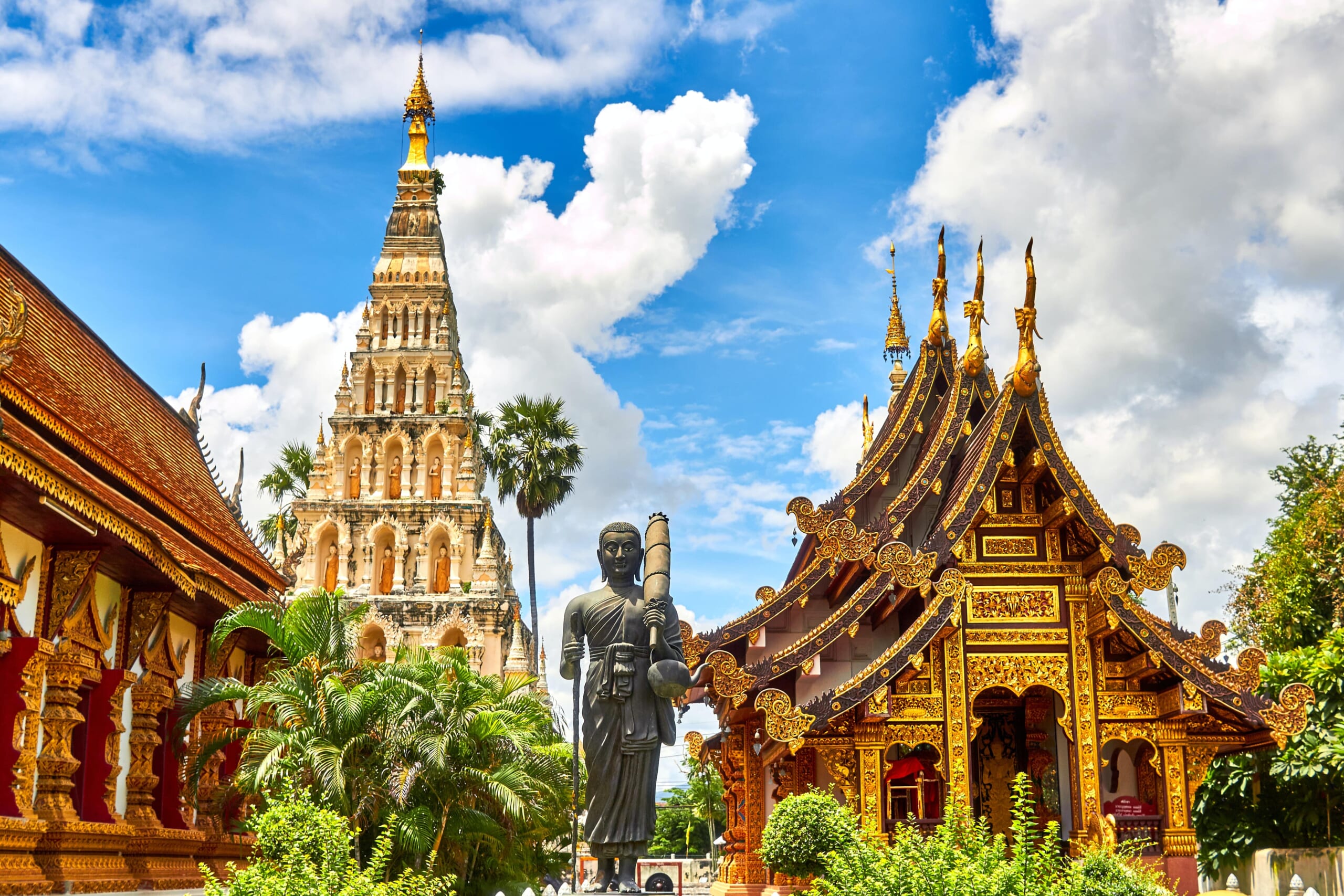 A tropical paradise known for its friendly people, Thailand offers a fascinating mix of ancient history, stunning beaches, and diverse landscapes. Wander through Bangkok's bustling streets, relax on the pristine islands, and visit the majestic temples of Chiang Mai.
Popular attractions in Thailand:
Bangkok's Grand Palace: An architectural masterpiece and historical site, the Grand Palace once served as the official residence of Thai kings and is now a major tourist attraction.
Chiang Mai's ancient temples: Explore the spiritual and cultural heritage of northern Thailand by visiting Wat Phra That Doi Suthep and Wat Chedi Luang.
The idyllic islands of Phuket and Koh Samui: Relax on these picturesque islands, known for their white sandy beaches, crystal-clear waters, and vibrant nightlife.
The beaches of Krabi and Railay: Enjoy stunning limestone cliffs, turquoise waters, and a laid-back atmosphere on these world-famous beaches.
4. India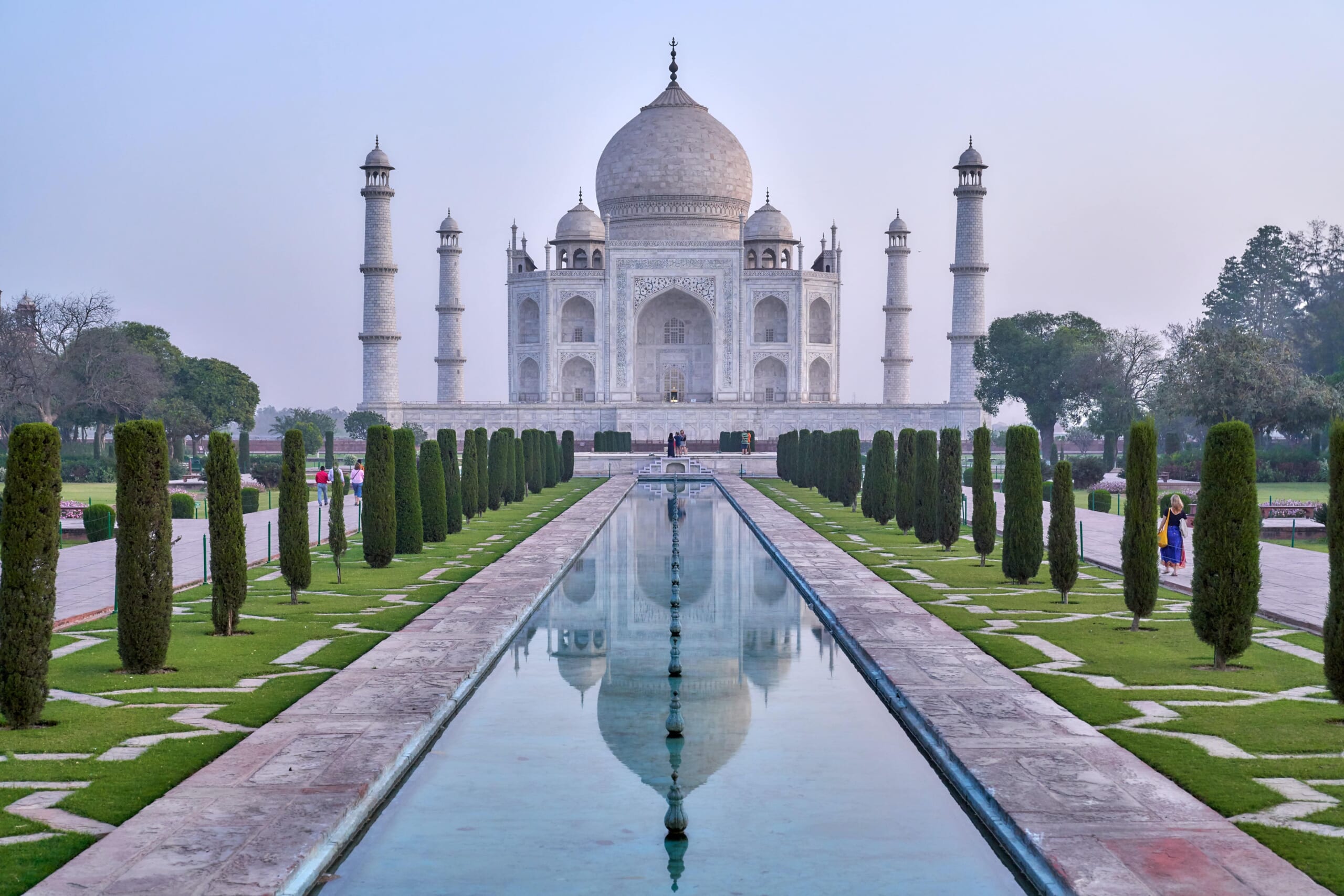 With a rich tapestry of history, culture, and spirituality, India is an incredible destination for any traveler. Visit the magnificent Taj Mahal, explore the vibrant cities of Delhi and Mumbai, or embark on a spiritual journey in Varanasi.
Popular attractions in India:
The Taj Mahal: This iconic white marble mausoleum, a UNESCO World Heritage Site, is a symbol of love and one of the Seven Wonders of the World.
The Golden Triangle (Delhi, Agra, and Jaipur): Experience the rich history, culture, and architecture of India by exploring these three fascinating cities.
The backwaters of Kerala: Cruise along the serene network of canals, lagoons, and lakes, surrounded by lush greenery and diverse wildlife.
The temples of Hampi: Discover the ancient ruins and magnificent temples of this UNESCO World Heritage Site, showcasing the architectural brilliance of the Vijayanagara Empire.
5. Vietnam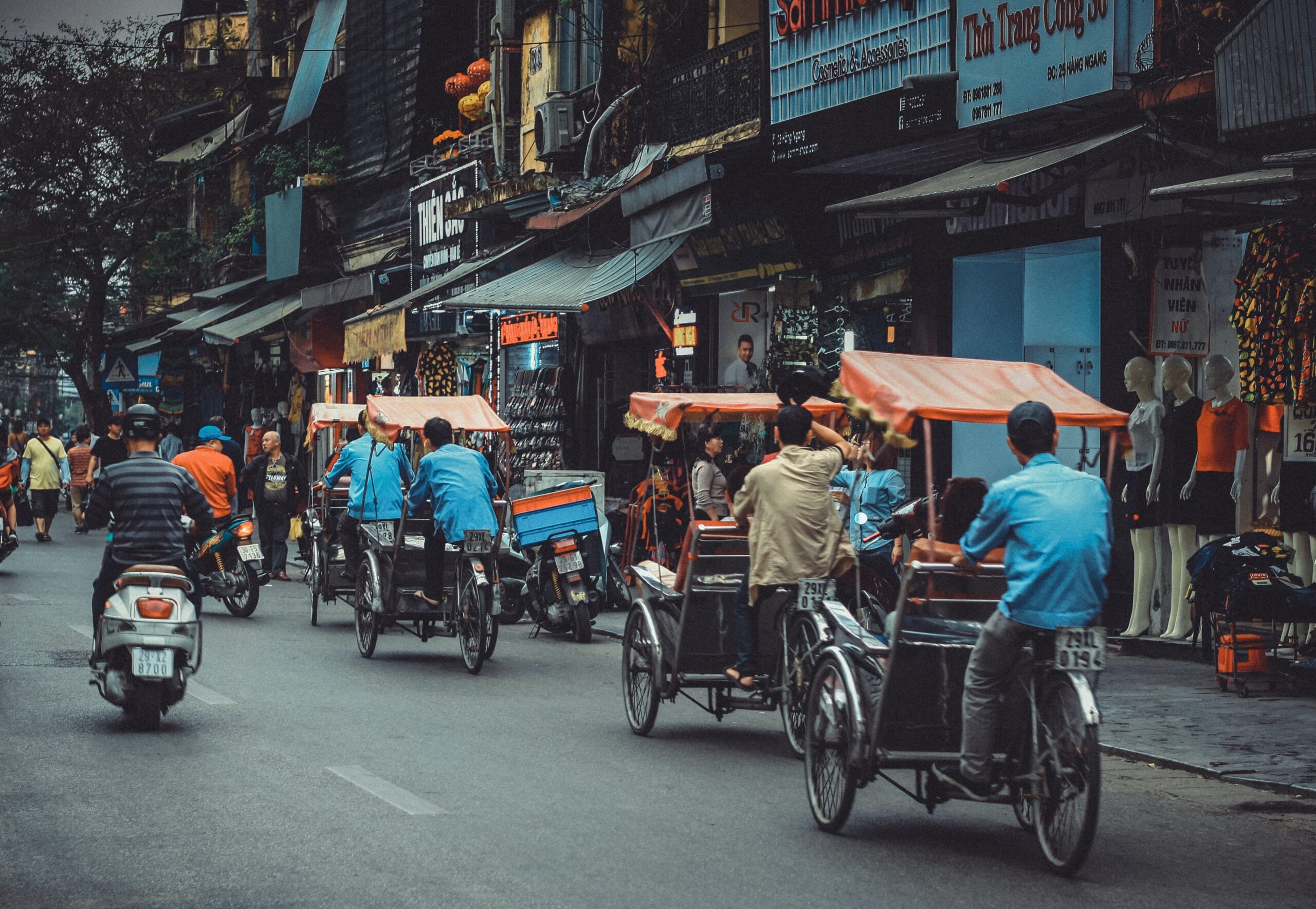 Offering a mix of natural beauty and fascinating history, Vietnam is a captivating destination. Cruise through the stunning limestone karsts of Halong Bay, explore the bustling city of Ho Chi Minh, and take in the serene beauty of the Mekong Delta.
Popular attractions in Vietnam:
Halong Bay: A UNESCO World Heritage Site, this breathtaking bay features thousands of limestone islands and pillars, creating a unique and otherworldly landscape.
Ho Chi Minh City: Dive into the vibrant atmosphere of this bustling city, visiting sites such as the War Remnants Museum, Notre Dame Cathedral, and the historic Cu Chi Tunnels.
Hanoi's Old Quarter: Wander through the narrow streets of Hanoi's Old Quarter, where traditional culture meets modernity, and sample delicious street food.
The ancient town of Hoi An: Stroll through the well-preserved streets of this charming UNESCO World Heritage Site, famous for its lantern-lit nights and rich history.
6. Indonesia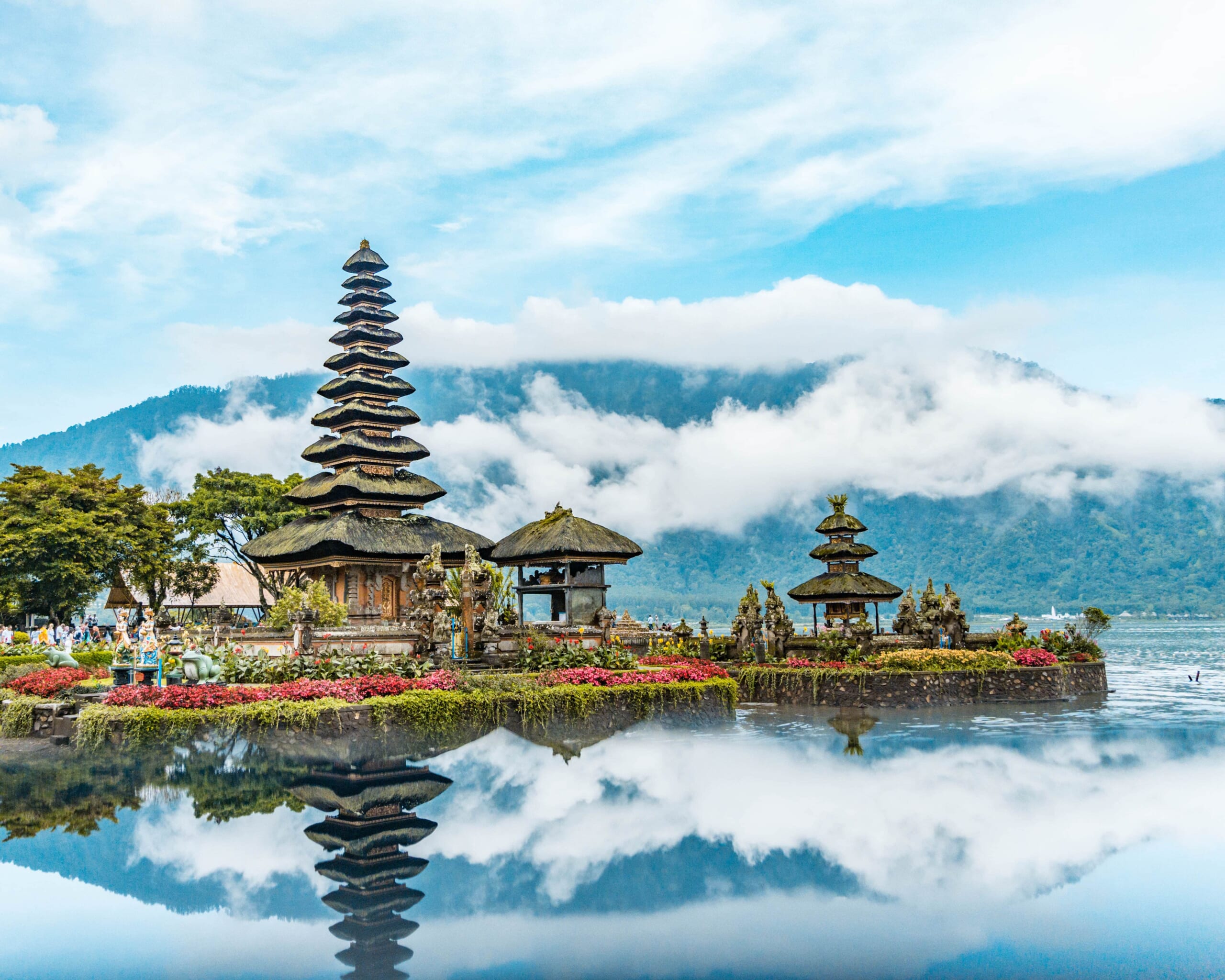 Home to over 17,000 islands, Indonesia is a tropical paradise with diverse landscapes and rich cultural heritage. Discover the lush rice terraces of Bali, explore the ancient temples of Borobudur and Prambanan, or dive into the crystal-clear waters of Raja Ampat.
Popular attractions in Indonesia:
Bali's rice terraces and temples: Witness the stunning beauty of the UNESCO-listed Tegalalang Rice Terraces and visit the sacred temples of Ulun Danu Beratan and Tanah Lot.
Borobudur and Prambanan temples: Explore these magnificent ancient Buddhist and Hindu temples, both UNESCO World Heritage Sites, that showcase the religious and architectural history of Indonesia.
Komodo National Park: Visit the home of the famous Komodo dragons, and explore the park's rugged landscapes, pristine beaches, and vibrant marine life.
Raja Ampat's pristine marine life: Dive into some of the world's most biodiverse waters, teeming with vibrant coral reefs and marine life in this remote archipelago.
7. Cambodia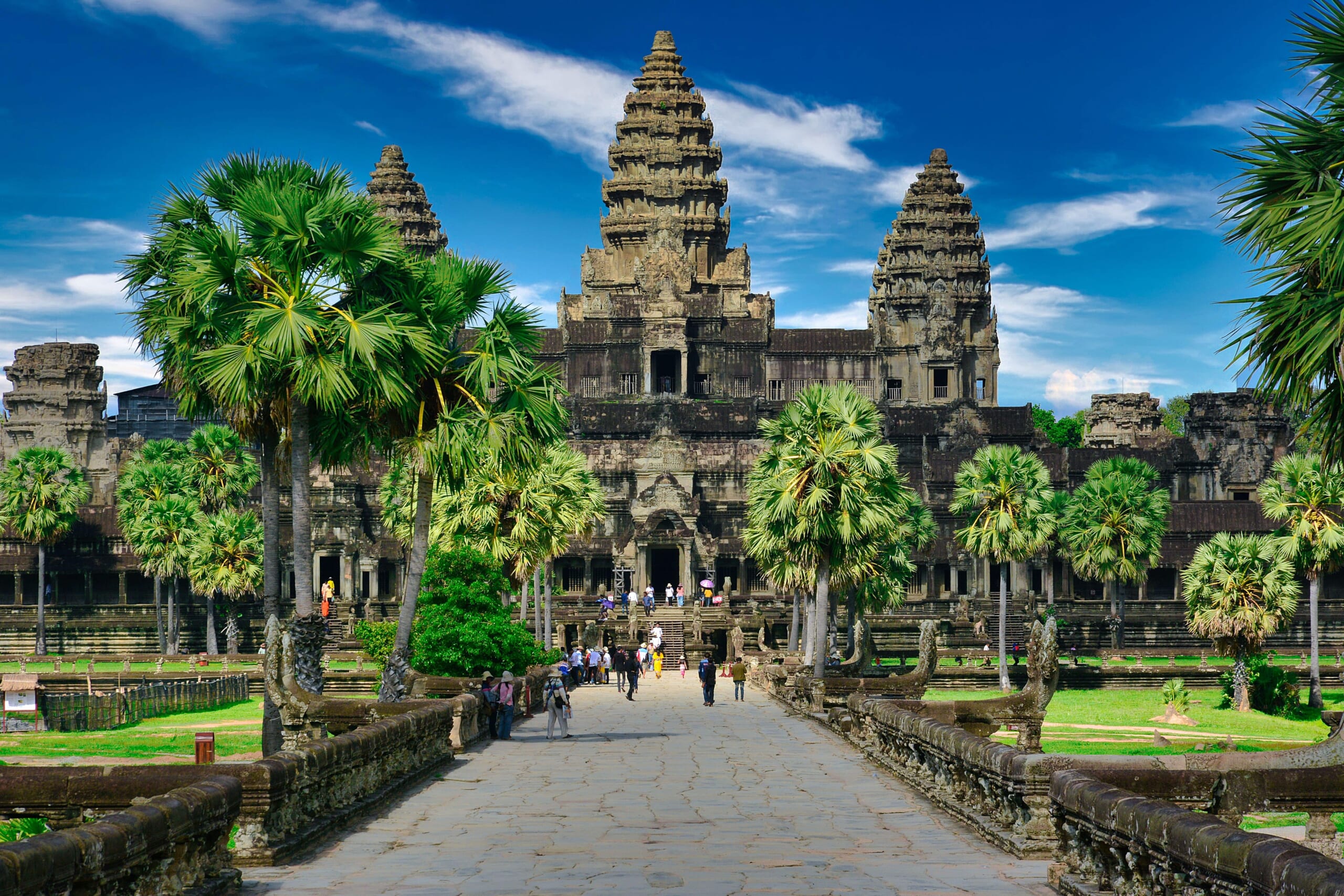 Best known for the awe-inspiring Angkor Wat, Cambodia is a country with a rich history and incredible natural beauty. Visit the ancient temple complex, explore the vibrant capital of Phnom Penh, or unwind on the pristine beaches of Sihanoukville.
Popular attractions in Cambodia:
Angkor Wat: The largest religious monument in the world, this ancient temple complex is a breathtaking symbol of the Khmer Empire and a UNESCO World Heritage Site.
Phnom Penh's Royal Palace: A stunning example of Khmer architecture, the Royal Palace showcases Cambodia's rich cultural heritage and is home to the Silver Pagoda.
The beaches of Sihanoukville: Relax on the white sandy beaches of this coastal city, and explore the nearby islands with their turquoise waters and abundant marine life.
The quaint town of Battambang: Discover the charming colonial architecture, traditional Cambodian lifestyle, and the iconic Bamboo Train in this off-the-beaten-path destination.
8. Nepal
Nepal, home to the majestic Himalayas, offers unparalleled trekking opportunities and stunning natural beauty. Embark on a trek to the Everest Base Camp, explore the cultural riches of Kathmandu, or experience the serenity of Pokhara.
Popular attractions in Nepal:
Everest Base Camp trek: Embark on the adventure of a lifetime by trekking to the base of the world's highest peak, passing through picturesque Sherpa villages and breathtaking landscapes.
The ancient city of Bhaktapur: Explore this well-preserved medieval city, showcasing traditional Newari architecture, beautiful temples, and vibrant local culture.
Pokhara's serene Phewa Lake: Enjoy the tranquility of this beautiful lake, surrounded by the majestic Annapurna mountain range, and engage in outdoor activities like boating, paragliding, and trekking.
Chitwan National Park: Discover the diverse wildlife of Nepal, including Bengal tigers, one-horned rhinoceros, and various bird species, in this UNESCO World Heritage Site.
9. Singapore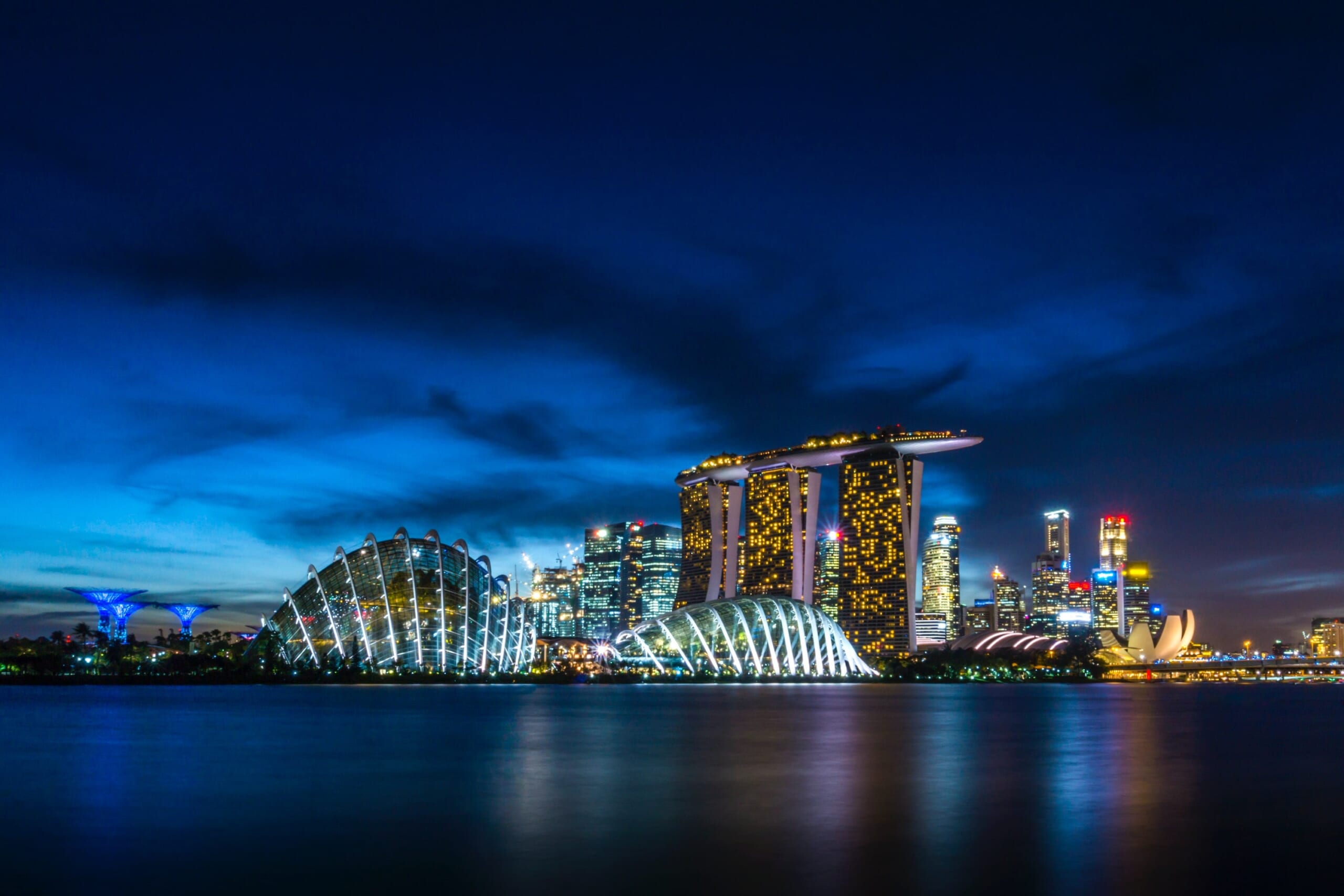 A modern city-state known for its clean streets and futuristic architecture, Singapore is an urban oasis in Southeast Asia. Visit the iconic Marina Bay Sands, stroll through the lush Gardens by the Bay, and indulge in the diverse culinary delights at the city's hawker centers.
Popular attractions in Singapore:
Marina Bay Sands and its infinity pool: This architectural marvel features a luxury hotel, shopping mall, and an iconic rooftop infinity pool with stunning views of the city skyline.
Gardens by the Bay: Wander through these futuristic gardens, home to the impressive Supertree Grove, Flower Dome, and Cloud Forest conservatories.
Sentosa Island: Enjoy a day of fun on this resort island, boasting attractions like Universal Studios Singapore, S.E.A. Aquarium, and beautiful beaches.
The vibrant neighborhoods of Chinatown, Little India, and Kampong Glam: Immerse yourself in the cultural diversity of Singapore by exploring these colorful districts, each offering unique shopping, dining, and sightseeing experiences.
10. Sri Lanka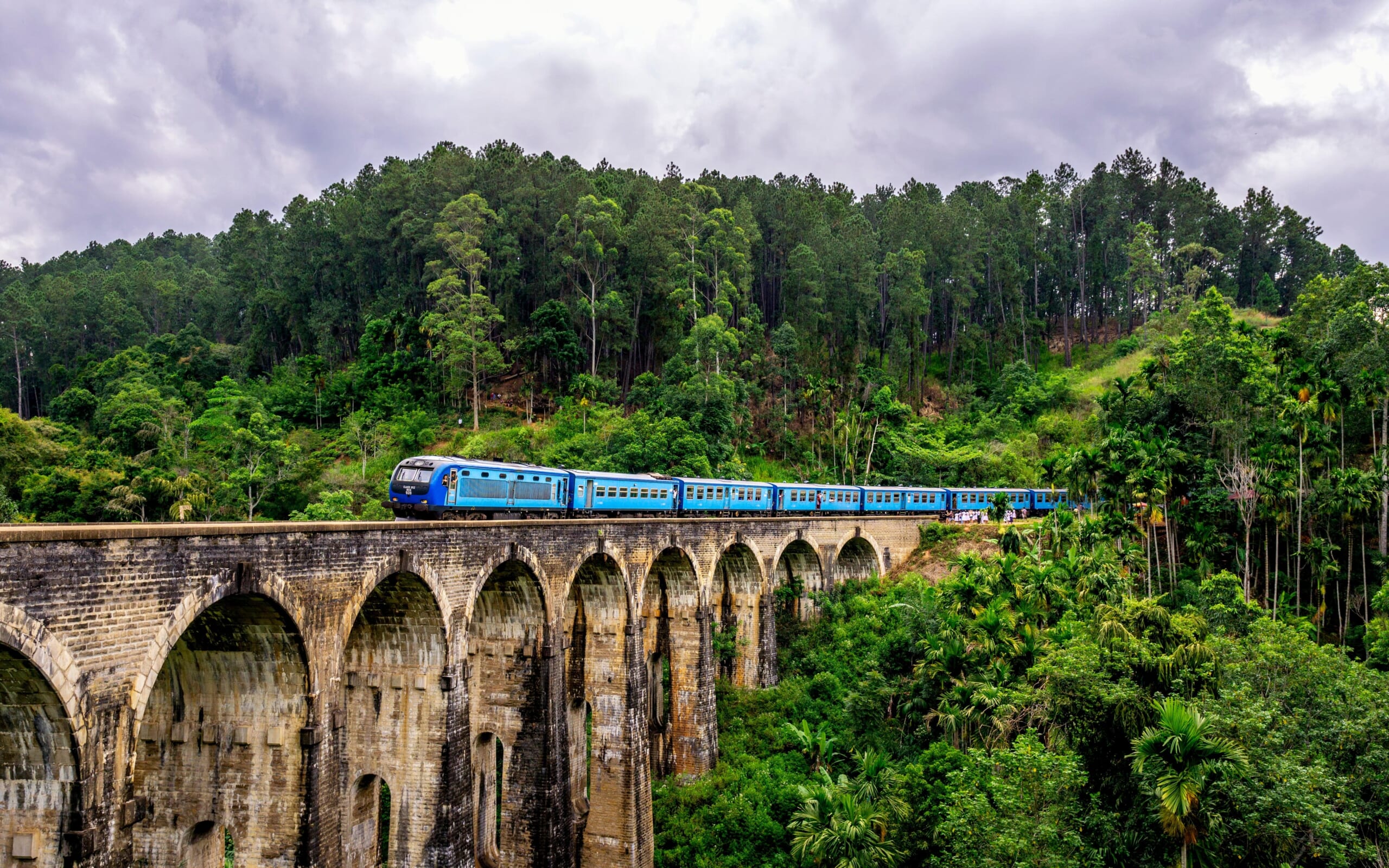 With its lush tea plantations, pristine beaches, and ancient temples, Sri Lanka is an island nation that should be on every traveler's bucket list. Discover the ancient city of Sigiriya, spot elephants in Yala National Park, and soak up the sun on the beautiful beaches of the south coast.
Popular attractions in Sri Lanka:
Sigiriya Rock Fortress: Climb this ancient fortress and palace, perched on a massive rock formation, and marvel at the breathtaking views and ancient frescoes.
The historic city of Kandy: Visit the Temple of the Sacred Tooth Relic, a revered Buddhist site, and explore the lush Royal Botanic Gardens.
Yala National Park's wildlife safaris: Embark on a safari through this popular national park, home to elephants, leopards, and a variety of bird species.
The palm-fringed beaches of Mirissa and Unawatuna: Relax on these picturesque beaches, known for their golden sands, turquoise waters, and opportunities for whale watching.
From the futuristic cityscapes of Singapore and the ancient temples of Cambodia to the breathtaking landscapes of Nepal and the vibrant culture of Japan, Asia offers a diverse range of experiences for every type of traveler. Embark on a journey to any of these top 10 countries and be prepared to make unforgettable memories in the enchanting lands of Asia.
▽Subscribe our free newsletter!▽
For more information about traveling in Asia, check these articles below, too!
▽Related Articles▽
▼Editor's Picks▼
---