10 Best Things to Do in Hong Kong
Ten experiences you can't miss in Hong Kong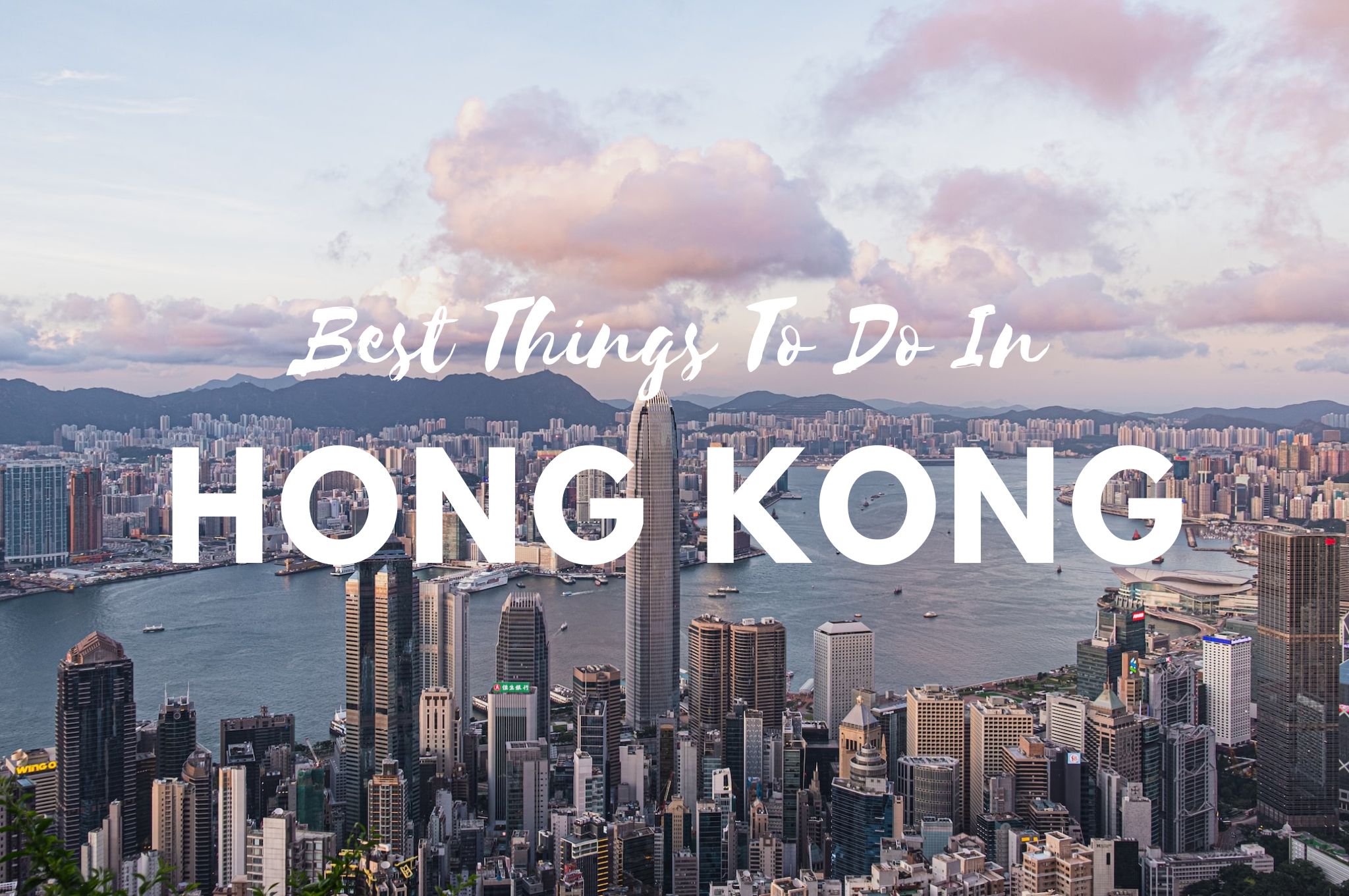 Hong Kong is a bustling and vibrant city, known for its stunning skyline, rich cultural heritage, and modern attractions. Some of its iconic landmarks include Victoria Peak and the Big Buddha, as well as exciting theme parks like Hong Kong Disneyland and Ocean Park. A truly cosmopolitan city with endless options to suit all tastes. Explore its bustling night markets, indulge in delicious local cuisine, and learn about its fascinating history and culture at its many museums and temples. If you're wondering what are the 10 best things to do in Hong Kong, here's a list of ten must-visit places to help you plan your itinerary and make the most of your trip.
---
1. Marvel at the Sights at Victoria Peak

Ok, let's start from the top. Victoria Peak, also known as simply "The Peak," offers stunning views of Hong Kong's skyline and harbor from over 550 meters above sea level. Take a tram ride up the steep slope to reach the peak, where you can enjoy the panoramic views from the observation deck, take a leisurely hike on one of the trails, or dine at one of the restaurants. The view of Hong Kong's skyline from Victoria Peak is especially beautiful at night when the city is lit up with thousands of lights, so it's a good idea to go in the afternoon so you can enjoy both the sights during the day and then at night after sunset.
▶ Victoria Peak official website: https://www.thepeak.com.hk/en
2. Pay Your Respects at The Big Buddha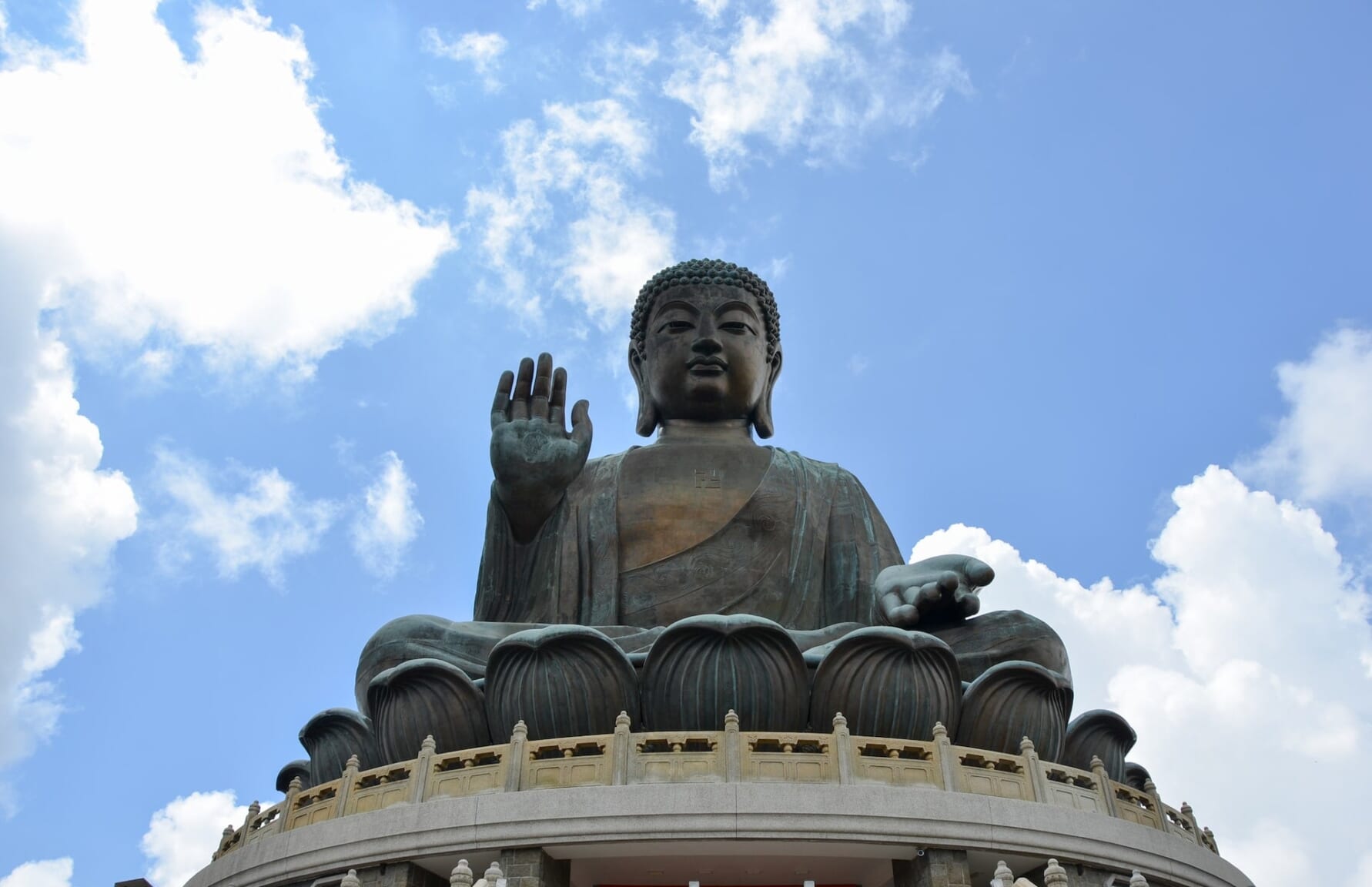 Located on Lantau Island, Hong Kong's largest island, there is an impressive 34 meters tall bronze statue of Buddha, known as Tian Tan Buddha or The Big Buddha, built in 1993 at the Po Lin Monastery. If you climb the stairs to reach the base of the statue, you can enjoy the panoramic views of the surrounding mountains and sea. Be sure not to skip visiting the Po Lin Monastery, which was founded in 1906 and is one of Hong Kong's most famous Buddhist temples. As a bonus activity, take a long aerial cable car ride from Tung Chung to Ngong Ping Village for a scenic journey through the mountains.
▶ Po Lin Monastery official website: https://plm.org.hk/eng/home.php
3. Be Transported to a Fantasy World at Hong Kong Disneyland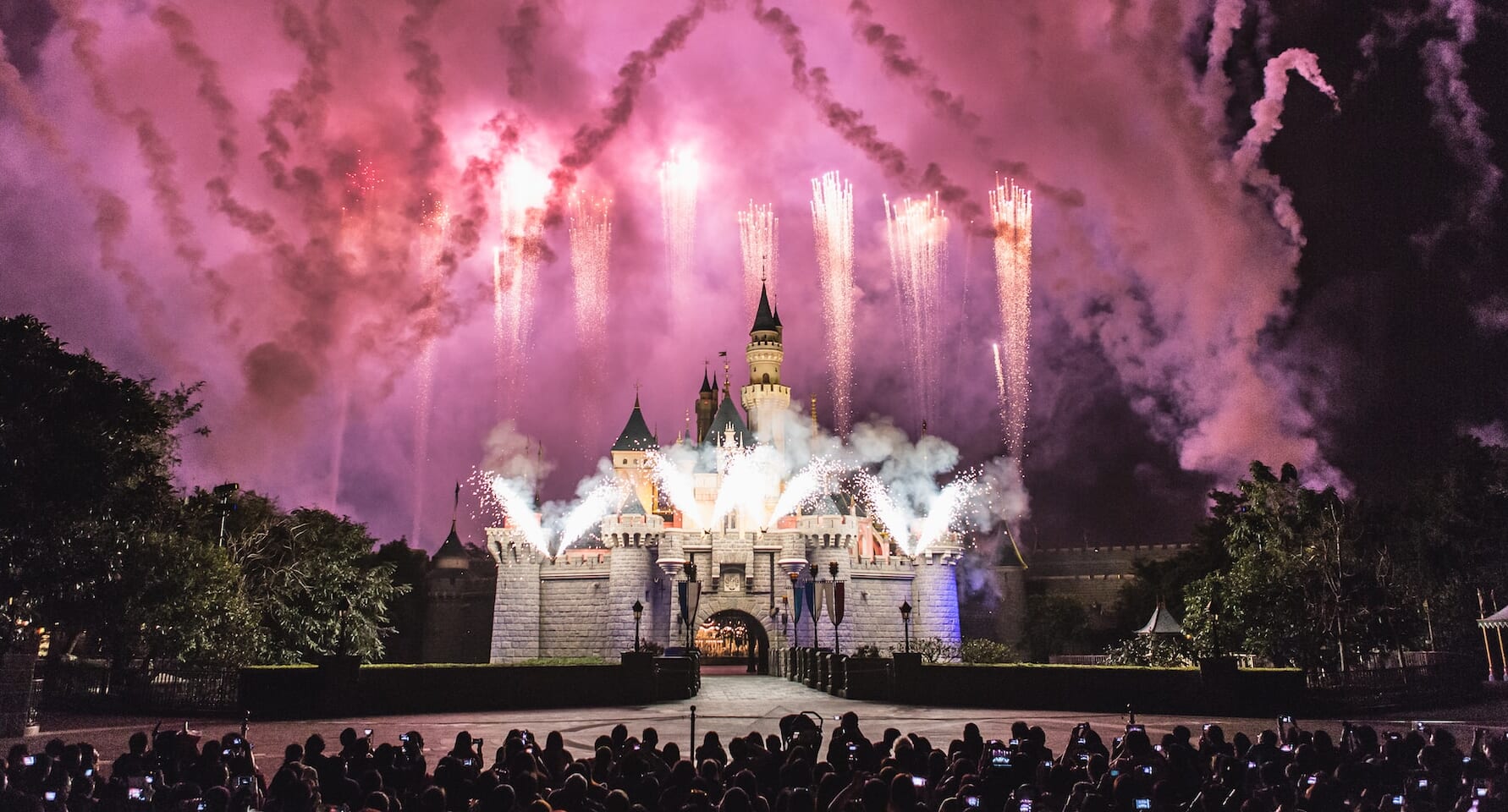 Hong Kong Disneyland meets all the expectations of a magical world of Disney characters, theme rides, and spectacular shows. As the second largest Disney Theme Park after Tokyo, it features seven themed lands, including Fantasyland, Tomorrowland, and Adventureland. You can meet and take photos with your favorite Disney characters, watch parades and live shows, and enjoy thrill rides like Space Mountain and The Many Adventures of Winnie the Pooh, besides being able to choose from a wide array of dining options ranging from quick snacks to fine dining experiences.
▶ Hong Kong Disneyland official website: https://www.hongkongdisneyland.com/
4. Take a Nostalgic Ride at The Star Ferry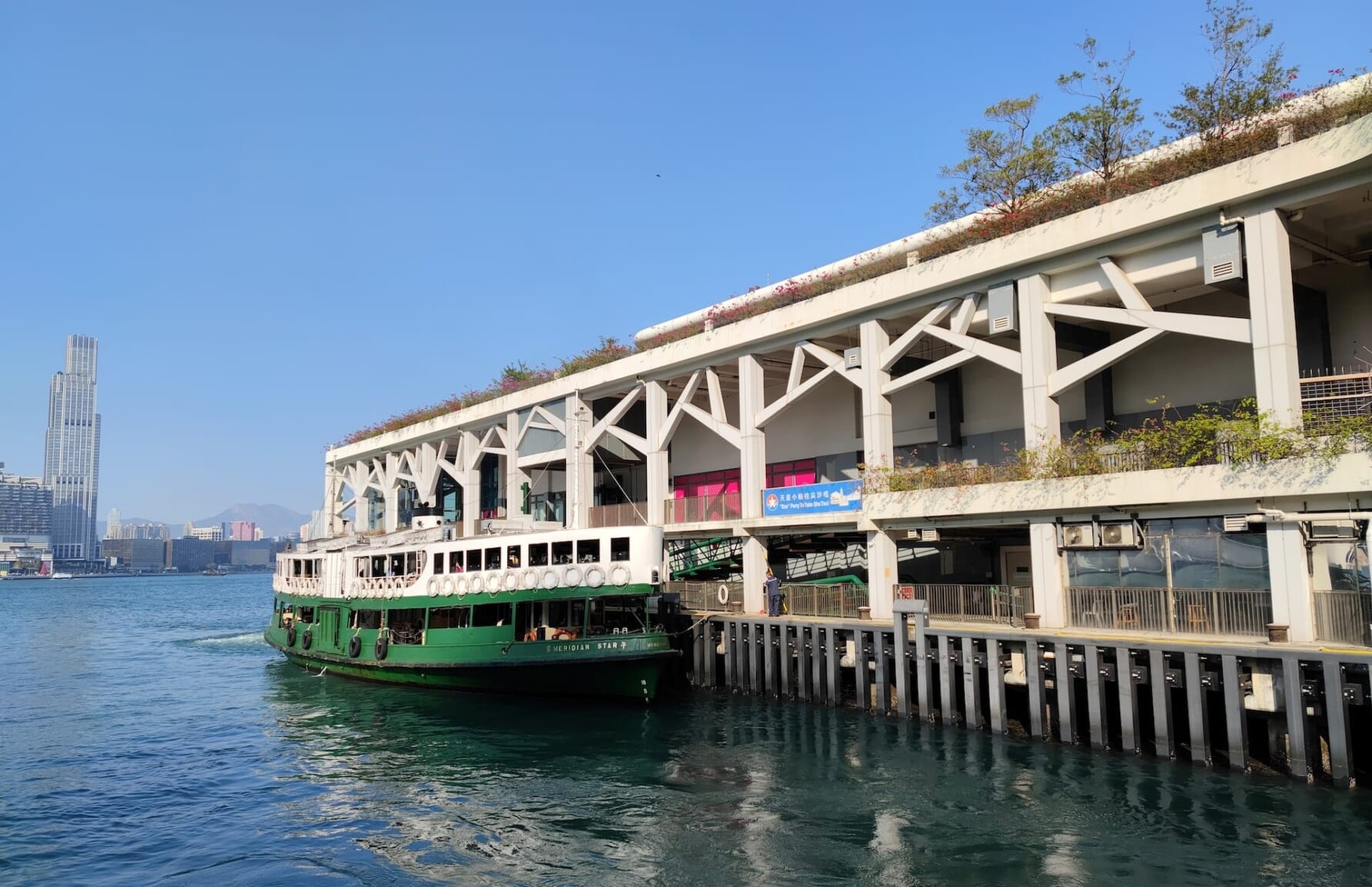 One of the most iconic attractions in Hong Kong, The Star Ferry is a historic ferry service that has been in operation for over a century, offering a unique and affordable way to cross Victoria Harbour between Hong Kong Island and Kowloon. At just 8-10 minutes, the ride is a short and sweet way to enjoy the harbor and take in the views of Hong Kong's skyline while you're out and about. There are also night cruises available, which offer a more romantic and magical experience with the lights reflecting off the water.
▶ Star Ferry official website: https://www.starferry.com.hk/en/home
5. Become Star-Struck at The Avenue of Stars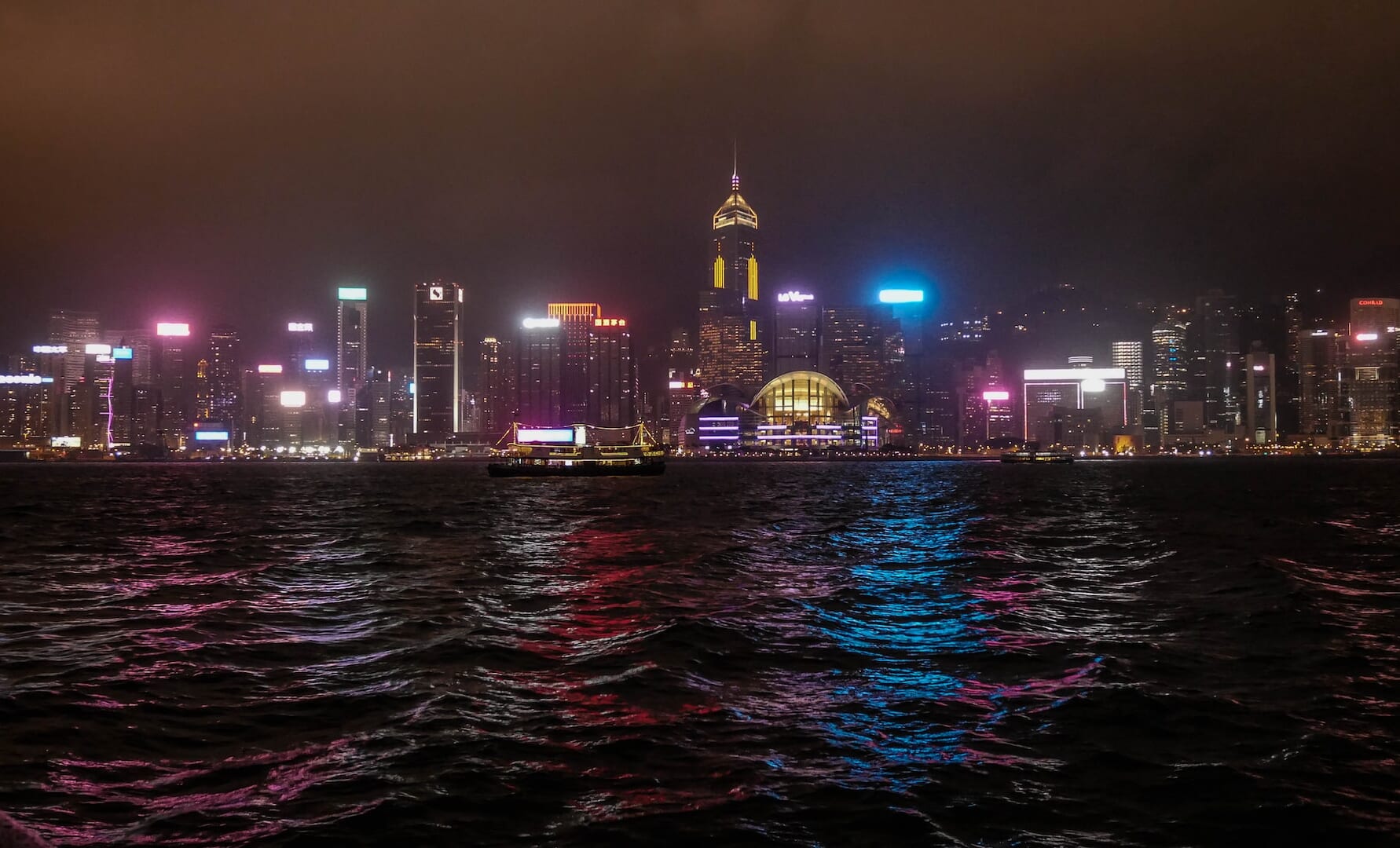 The Avenue of Stars is a promenade located along the Tsim Sha Tsui waterfront in Kowloon, inspired by the Hollywood Walk of Fame. In this case, featuring statues and handprints of famous Hong Kong movie stars. The promenade also offers stunning views of Victoria Harbour and the city skyline. In addition to the statues, there are also interactive exhibits, souvenir shops, and cafes. The promenade is especially popular at night when the Symphony of Lights show is taking place.
▶ The Avenue of Stars official website: https://www.avenueofstars.com.hk/en/
6. Enjoy the Stunning Views at Ocean Park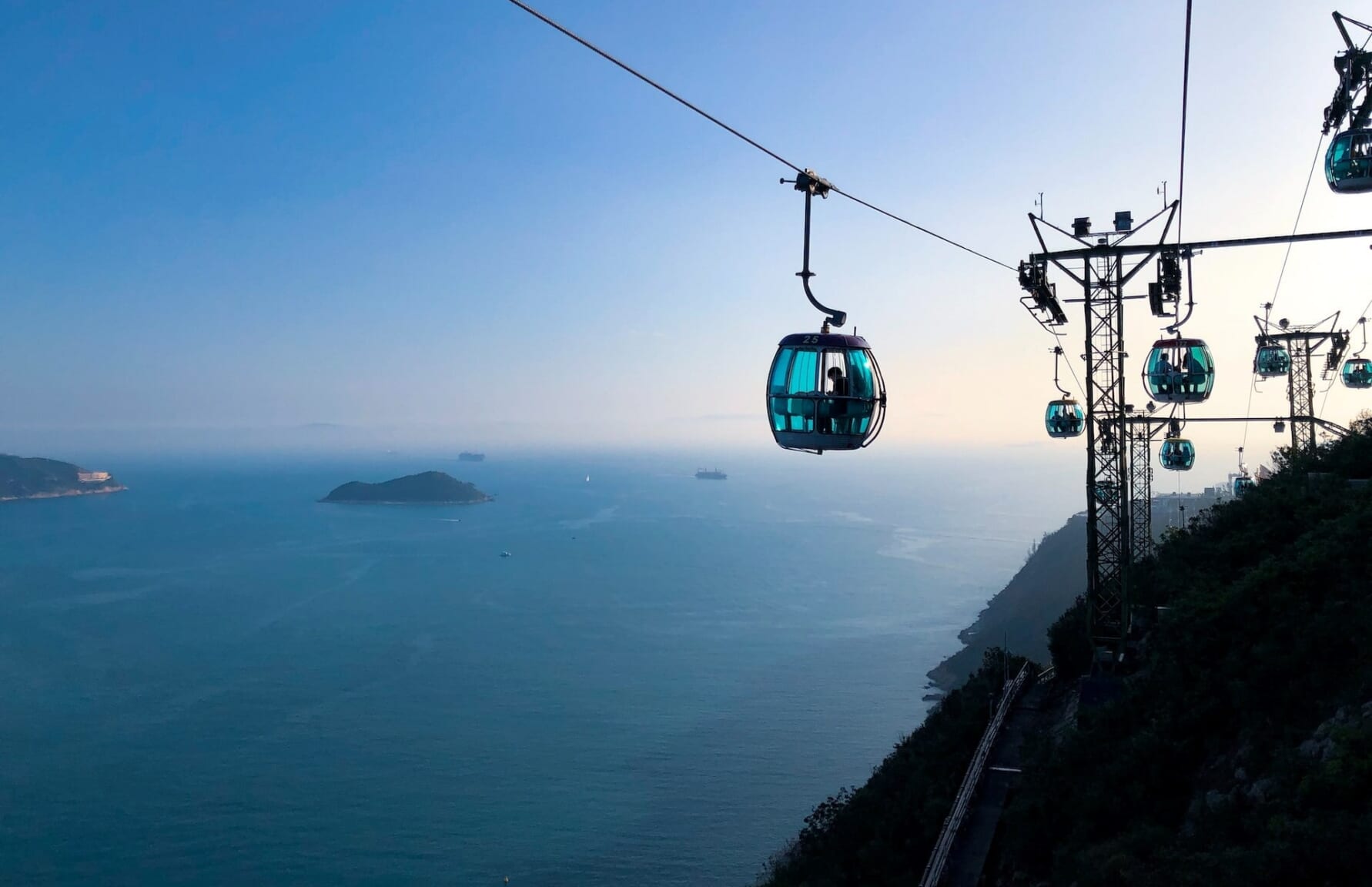 Ocean Park is a marine-themed park that offers thrilling rides, marine animal exhibits, and shows. The park features two main areas, the Waterfront and the Summit, which are connected by a cable car ride. The Waterfront features attractions like the Grand Aquarium and the Giant Panda Adventure, while the Summit offers thrill rides like the Hair Raiser roller coaster and the Abyss drop tower. There are also several dining options and souvenir shops throughout the park.
▶ Ocean Park official website: https://www.oceanpark.com.hk/en
7. Discover Treasures at Temple Street Night Market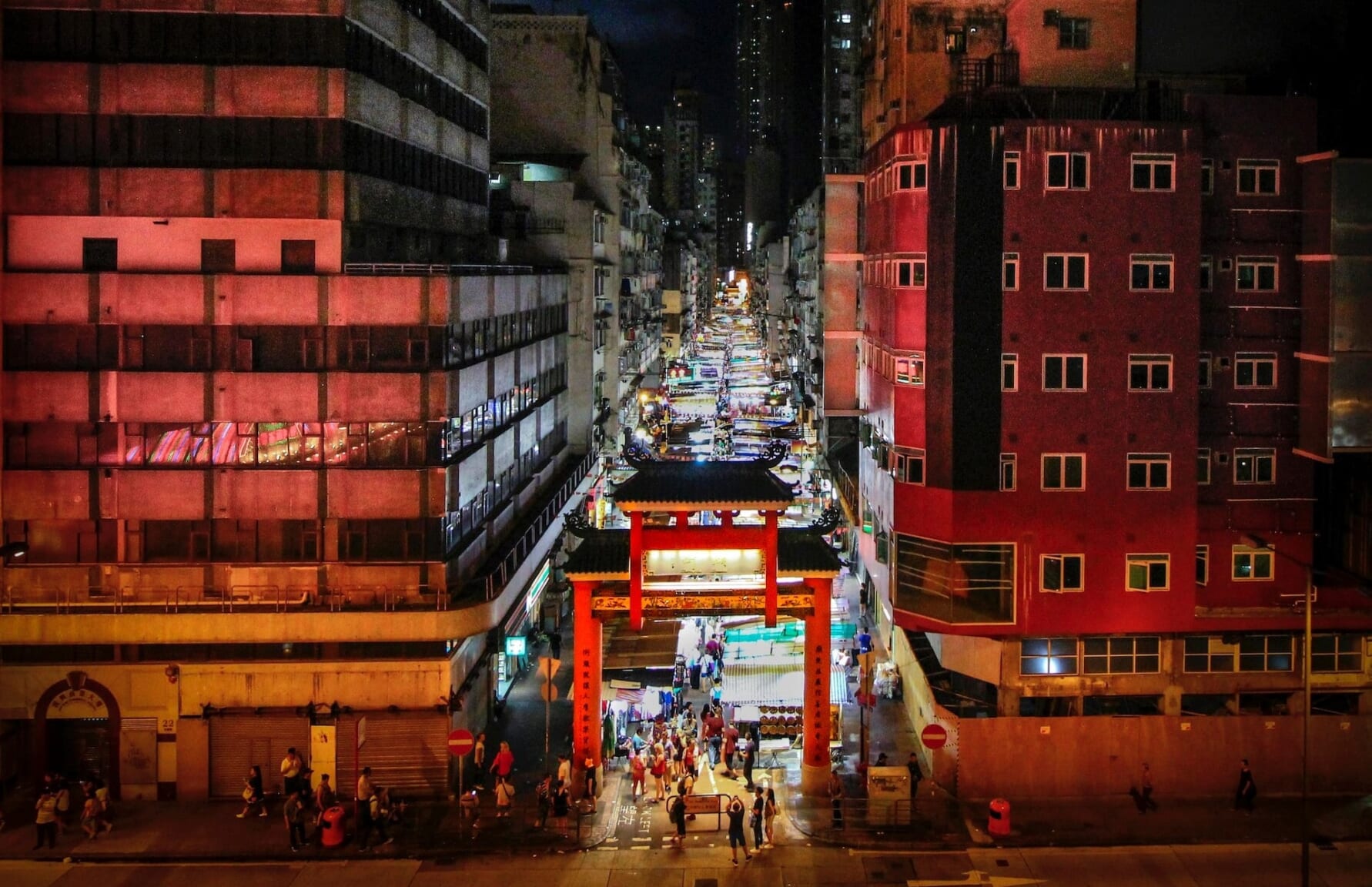 Sunset comes and Hong Kong's most exciting shopping spot comes alive. The Temple Street Night Market is a bustling night market located in Kowloon's Yau Ma Tei district that opens every night after 18:00 until around midnight and offers a wide range of affordable goods, including clothing, electronics, jewelry, and souvenirs. Part of the fun is engaging with shopkeepers to get a good bargain. And of course, plenty of delicious street fooHongKongTop10-d such as seafood, dim sum, and noodles. Additionally, the market is known for fortune-tellers and street performers who add to the lively atmosphere.
▶ Temple Street Night Market official website: https://www.temple-street-night-market.hk/
8. Get a Blessing at Wong Tai Sin Temple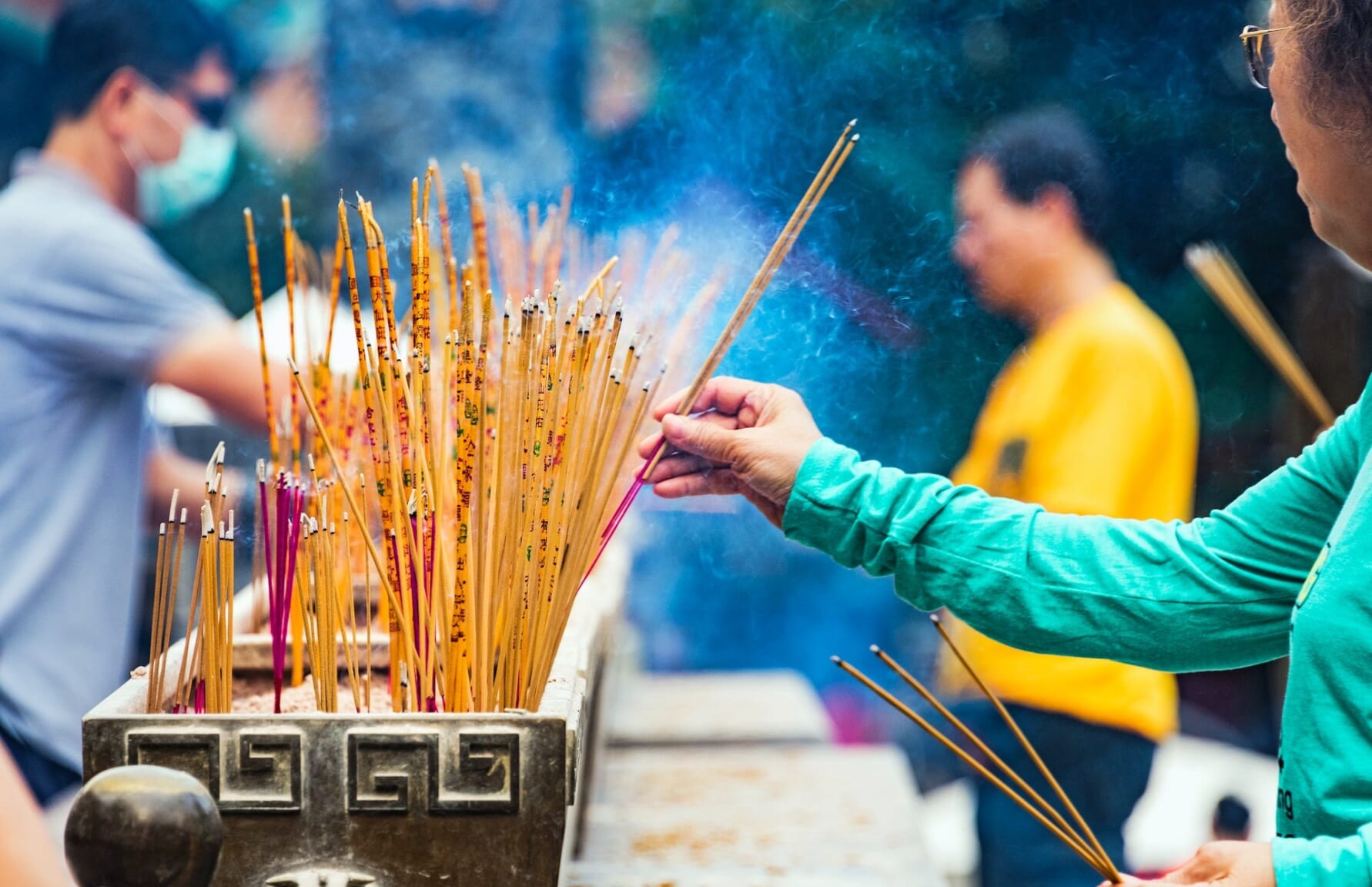 The Wong Tai Sin Temple is a famous Taoist temple located in Kowloon's Wong Tai Sin district. The temple is dedicated to the Taoist deity Wong Tai Sin, who is believed to have the power to heal the sick and grant good fortune. Explore the temple's ornate halls, pavilions, and gardens, and witness the temple's daily rituals, including the burning of incense and the chanting of prayers. The temple is also home to several fortune-tellers and traditional Chinese medicine practitioners. It is a popular destination for both locals and tourists seeking good luck and blessings.
▶ Wong Tai Sin Temple official website: http://www.wongtaisintemple.org.hk/en
9. Marvel at the Symphony of Lights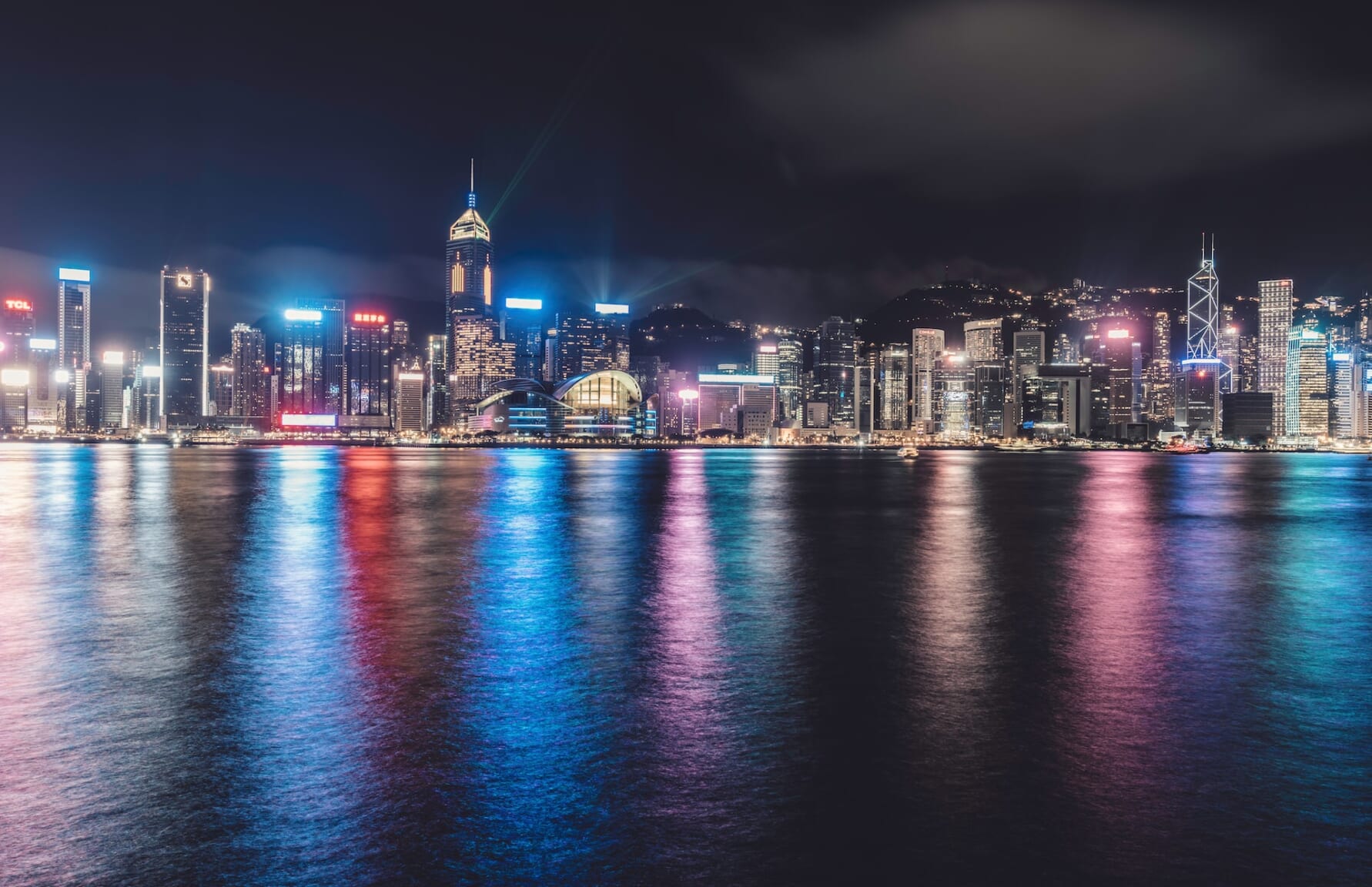 The Symphony of Lights is a nightly light and sound show that illuminates more than 40 buildings on both sides of Victoria Harbour. The show features synchronized lights, lasers, and music, creating a dazzling display that lasts for about 15 minutes. You can watch the show from several vantage points, including the Tsim Sha Tsui waterfront promenade, the Golden Bauhinia Square in Wan Chai, or from a harbor cruise. The show takes place every night at 8 pm and is free to watch.
▶ Hong Kong Tourism Commission official website with information about the Symphony of Lights: https://www.tourism.gov.hk/symphony/english/details/details.html
10. Learn About Local Heritage at the Hong Kong Museum of History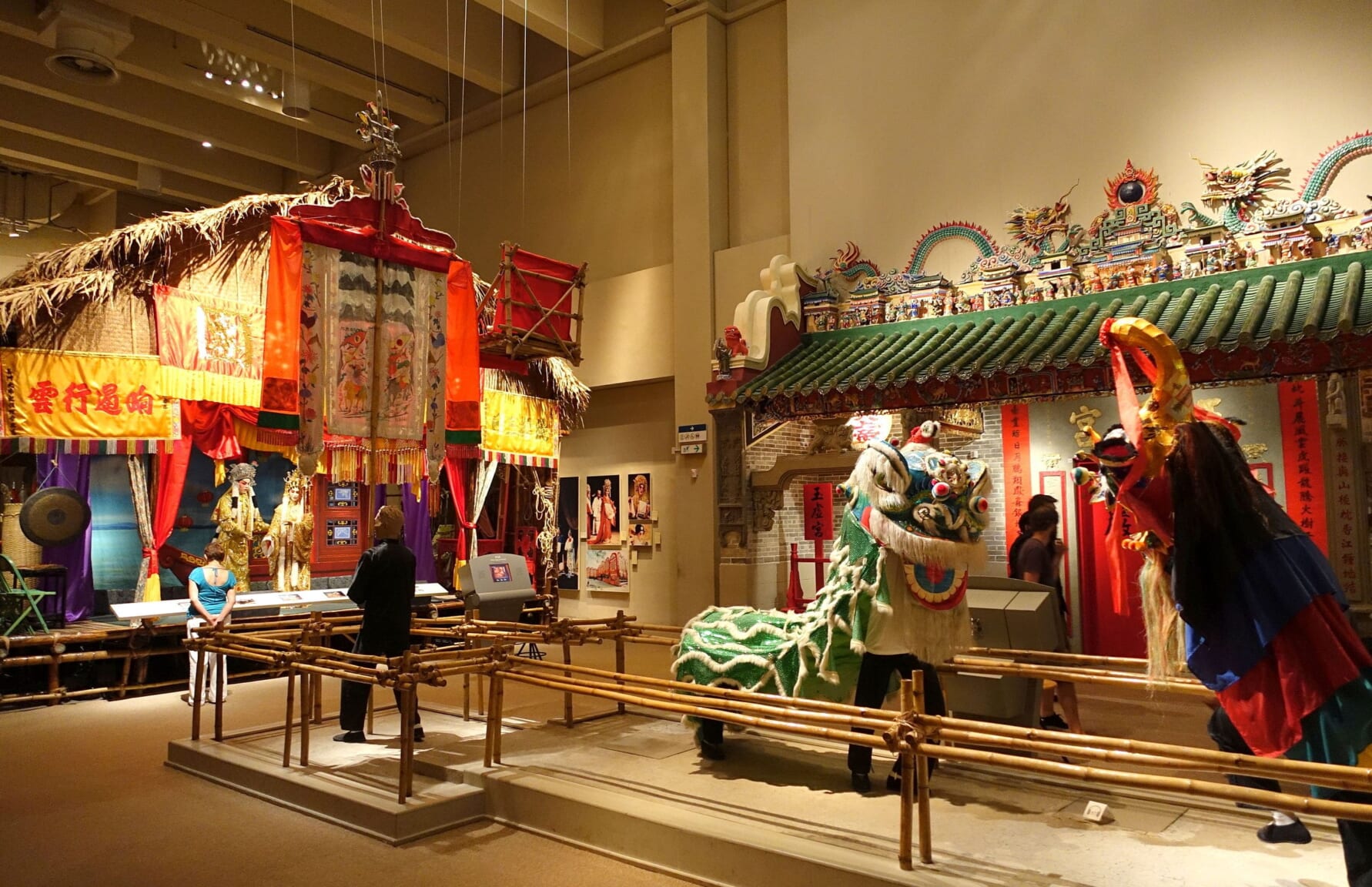 The Hong Kong Museum of History is a comprehensive museum located in Kowloon's Tsim Sha Tsui district, dedicated to the history and culture of Hong Kong. The museum's exhibits cover Hong Kong's geology, archaeology, ethnography, and modern history, including its colonial past and return to China in 1997. Some of its highlights include interactive displays, multimedia exhibits, and artifacts, providing an immersive and educational experience. This is a must-visit destination for those interested in learning more about Hong Kong's rich and diverse history and culture.
▶ Hong Kong Museum of History official website: https://hk.history.museum/en_US/web/mh/index.html
---
With its unique blend of modernity and tradition, Hong Kong is a fascinating destination with a wide appeal. Stunning views, thrilling attractions, delicious food, or a deep dive into its rich history and culture are just some of the things awaiting at Hong Kong.
▽Subscribe to our free news magazine!▽

For more information about culture and travel, check these articles below, too!
▽Related Articles▽
▼Editor's Picks▼
---