20 Best Things to Do in Seoul
Seoul-searching is over: enjoy the top sights of South Korea's capital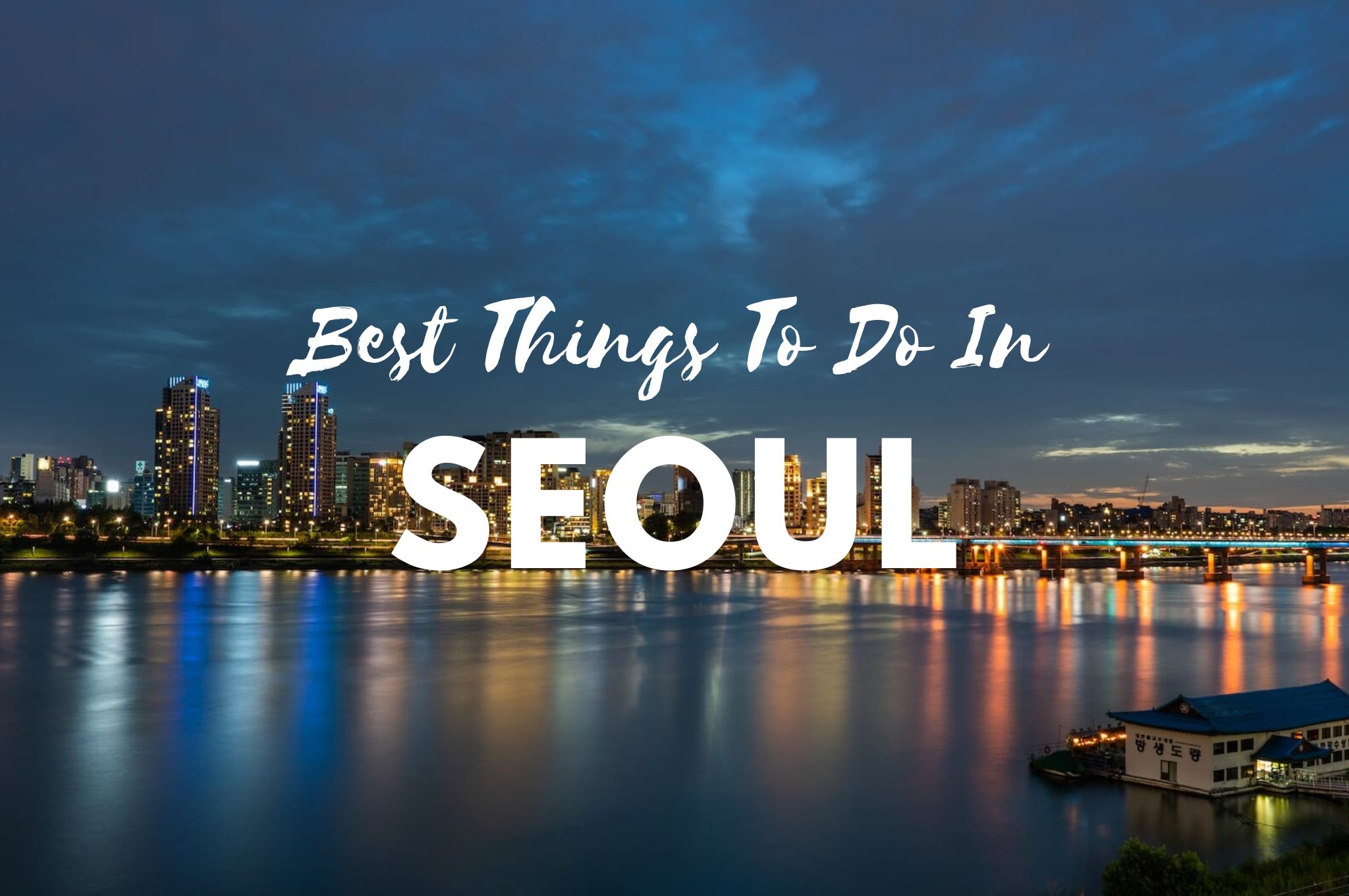 Looking for an unforgettable experience in South Korea? Seoul is an exciting capital city brimming with culture, history, and no shortage of things to do. With ancient palaces, stunning temples, bustling shopping districts, or trendy neighborhoods, you'll hardly run out of things to see and do in this dynamic city. In this article, we'll highlight the 10 best things to do in Seoul, including must-see historical landmarks, popular shopping destinations, and cultural hotspots. So grab your camera and get ready for an adventure of a lifetime.
---
1. Soak up the History at Gyeongbokgung Palace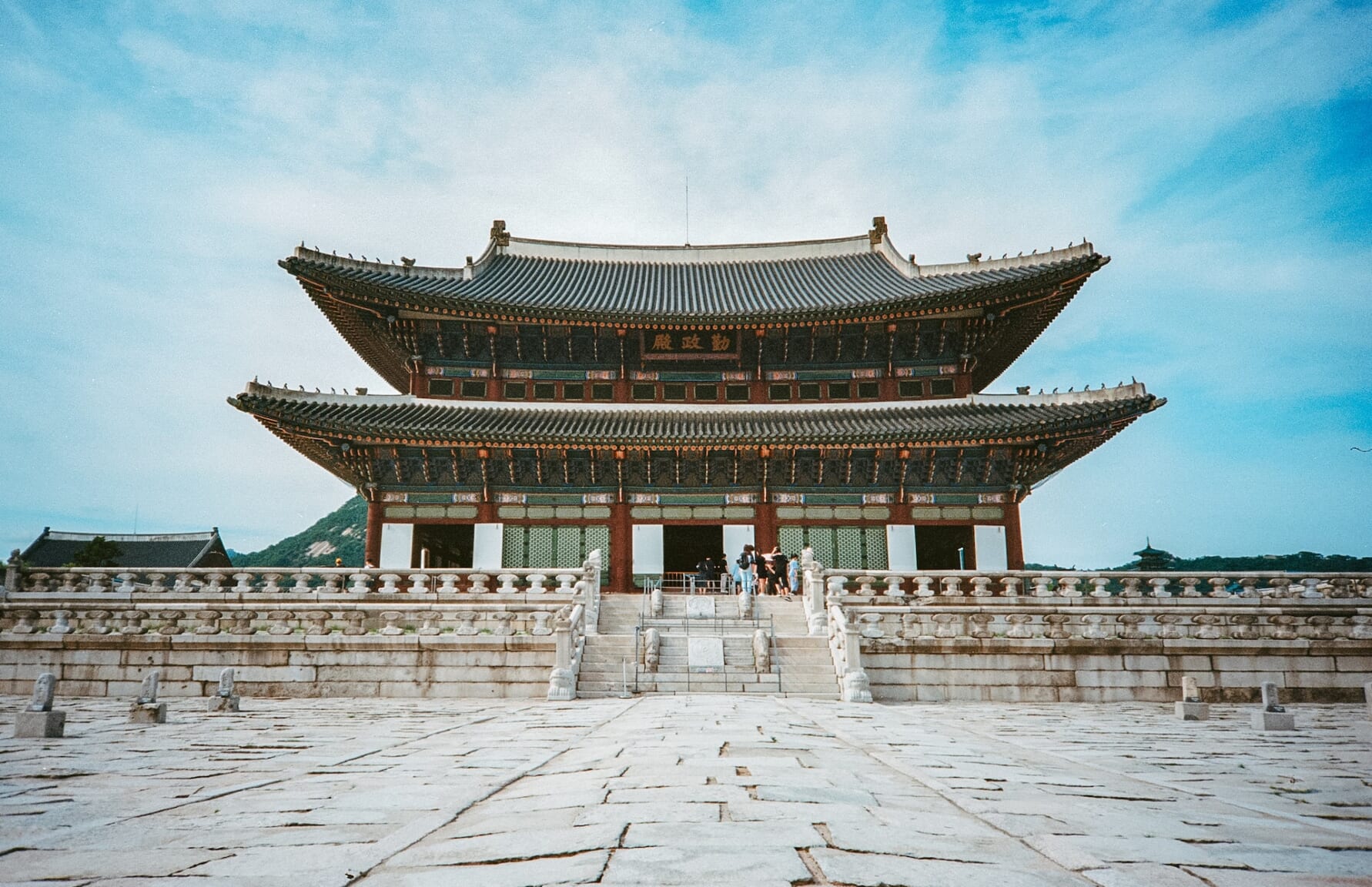 Gyeongbokgung Palace is the largest and most impressive of Seoul's five palaces, built in 1395 by King Taejo of the Joseon Dynasty. The palace is surrounded by a large park, creating a serene atmosphere in the middle of the bustling city. It is home to over 300 structures, including a throne hall, a royal banquet hall, and the king's residence. Visitors can take part in the traditional guard-changing ceremony, where performers dress in traditional costumes and reenact the changing of the guards. In addition to the historical significance, the palace is also known for its beautiful architecture, gardens, and pavilions, making it a must-see attraction in Seoul.
▶ Gyeongbokgung Palace official website: http://www.royalpalace.go.kr/
2. Enjoy the Panoramic Views at Namsan Tower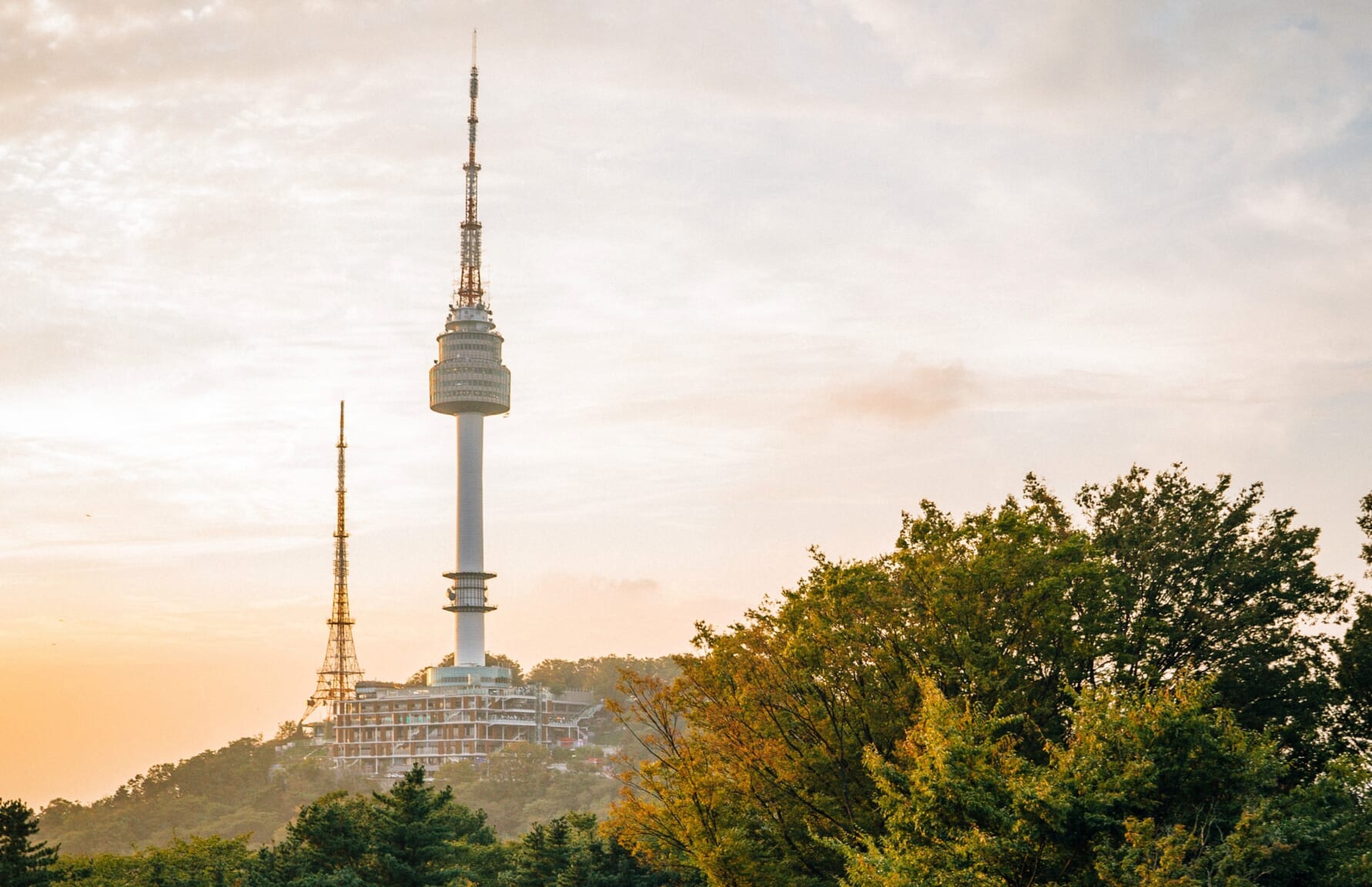 Standing at 236 meters tall (and 480 meters above sea level), Namsan Tower (also known as N Seoul Tower) is a popular destination for visitors to Seoul. Take the cable car up to the tower so you can enjoy the breathtaking views of the city, and then go further up at the tower's observation deck with panoramic views. The observatory features digital telescopes for a bird's eye view of the city. There's also a revolving restaurant for a one of a kind meal. For a more adventurous experience, visitors can hike up to the tower via the Namsan Park trail.
▶ Namsan Tower official website: http://www.nseoultower.co.kr/eng/
3. Travel Back in Time at Bukchon Hanok Village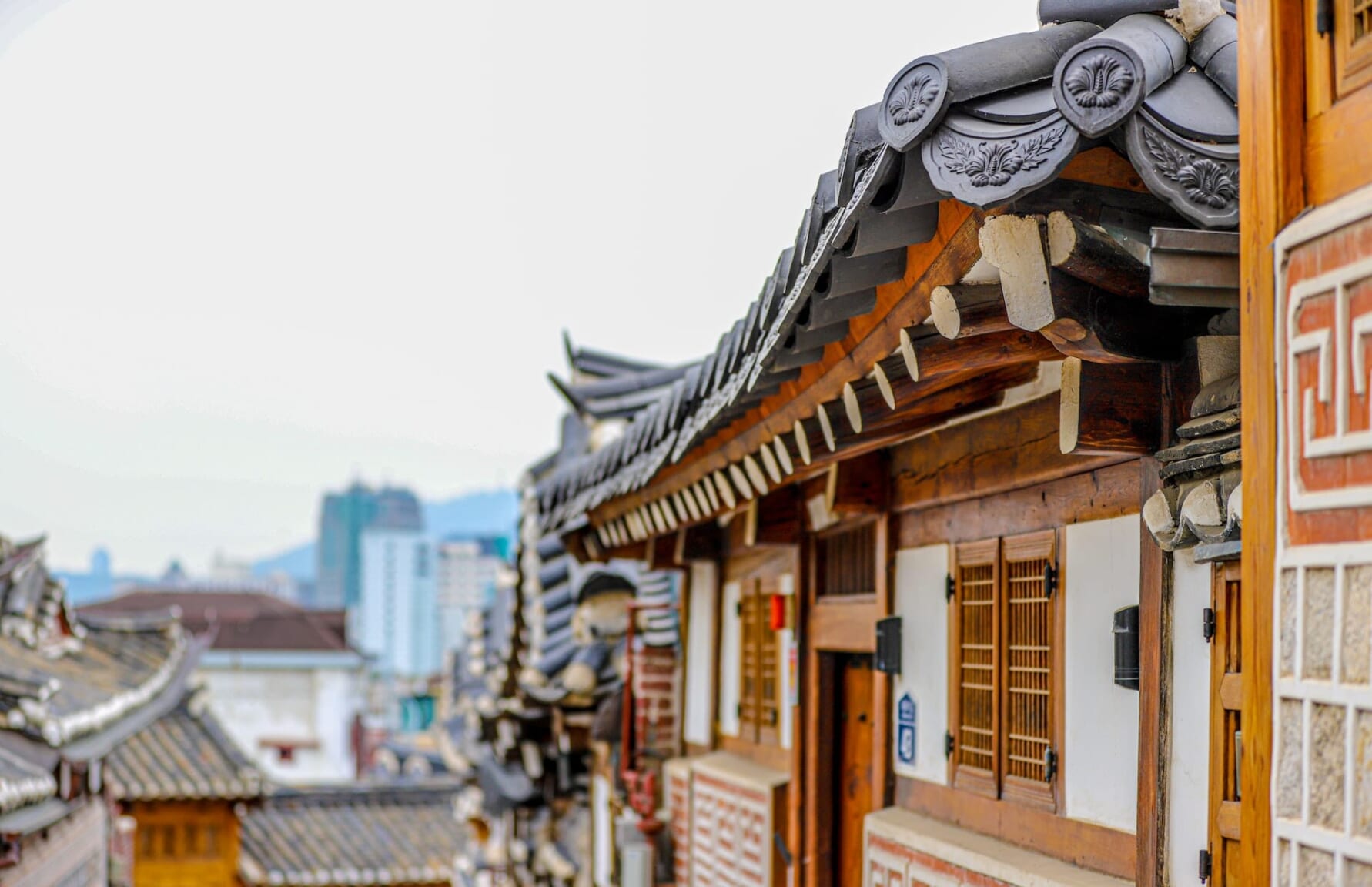 Bukchon Hanok Village is a traditional Korean village located in the heart of Seoul, known for its beautiful hanok-style architecture. Visitors can wander through the narrow alleyways and admire the beautifully preserved houses, which date back to the Joseon dynasty. Some of the houses have been converted into museums, galleries, and cultural centers, offering visitors a chance to learn more about Korea's rich history and culture. Don't miss the chance to visit the Bukchon Observatory, which offers stunning panoramic views of the village and the surrounding city.
▶ Bukchon Hanok Village official website: https://bukchon.seoul.go.kr/front/index.do
4. Shop-till-you-drop at Myeong-dong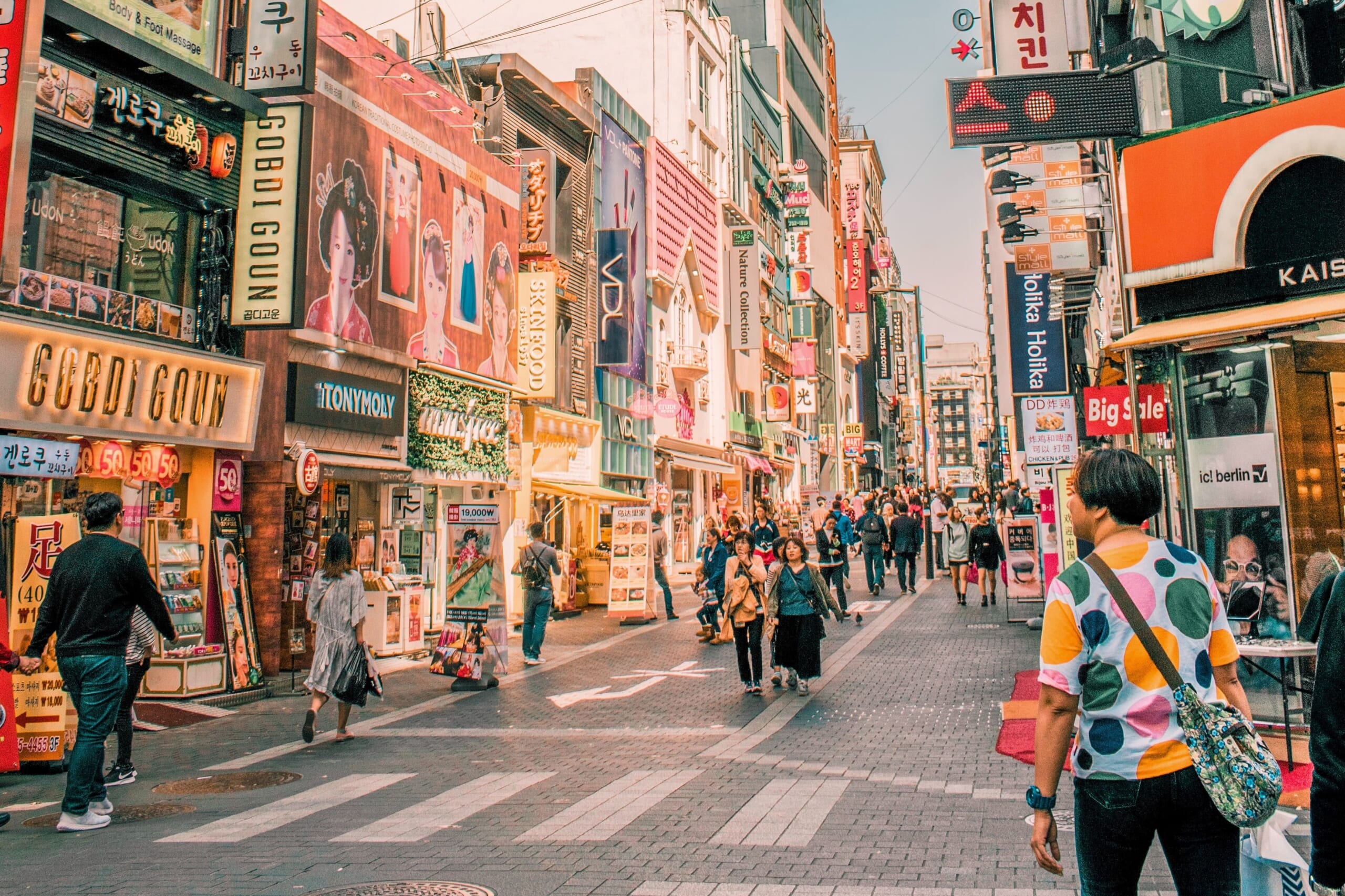 Myeong-dong is one of Seoul's most popular shopping districts, known for its trendy fashion boutiques, street food vendors, and vibrant atmosphere. Stroll along the pedestrian-only streets and browse the latest fashion trends, or sample some of Seoul's delicious street food offerings, including Korean-style fried chicken and bingsu (shaved ice dessert). Myeong-dong is also a great place to hunt for souvenirs, with everything from traditional Korean ceramics to K-pop merchandise on offer.
▶ Korea Tourism Organization official website with information about Myeong-dong: https://english.visitkorea.or.kr/enu/ATR/SI_EN_3_1_1_1.jsp?cid=264312
5. Marvel at the Refinement of Changdeokgung Palace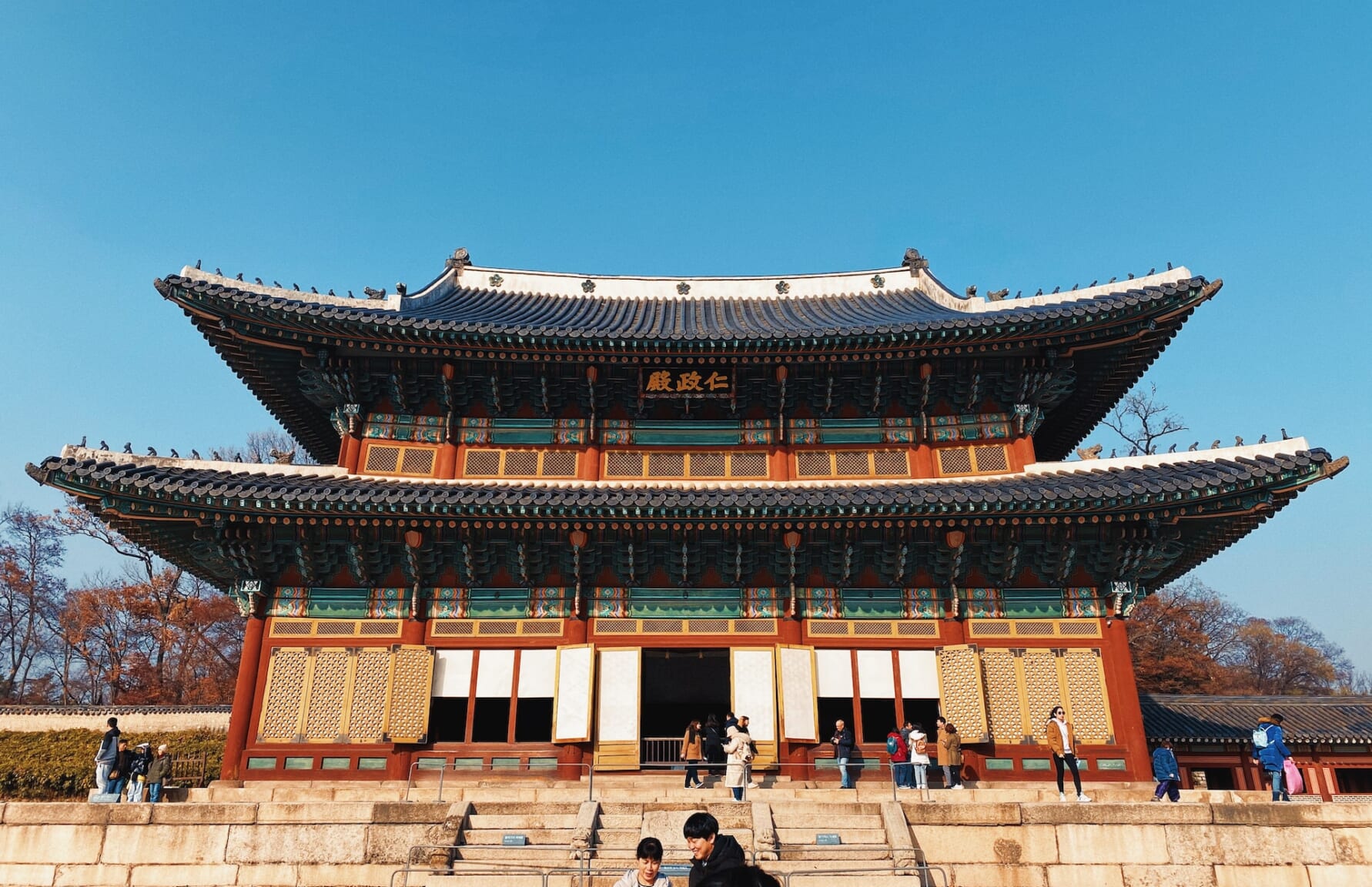 Another one of Seoul's historic palaces, Changdeokgung Palace is a UNESCO World Heritage site known for its beautiful gardens and architecture. The palace was first built in 1405 and was the favorite of many Joseon kings. Take a tour of the palace and admire the intricate details of the buildings and gardens. The highlight of any visit to Changdeokgung is the Secret Garden, a stunning 78-acre garden filled with ponds, pavilions, and wooded areas. This garden is only accessible via guided tour, so be sure to book in advance.
▶ Changdeokgung Palace official website http://www.cdg.go.kr/eng/
6. Have Endless Fun at Lotte World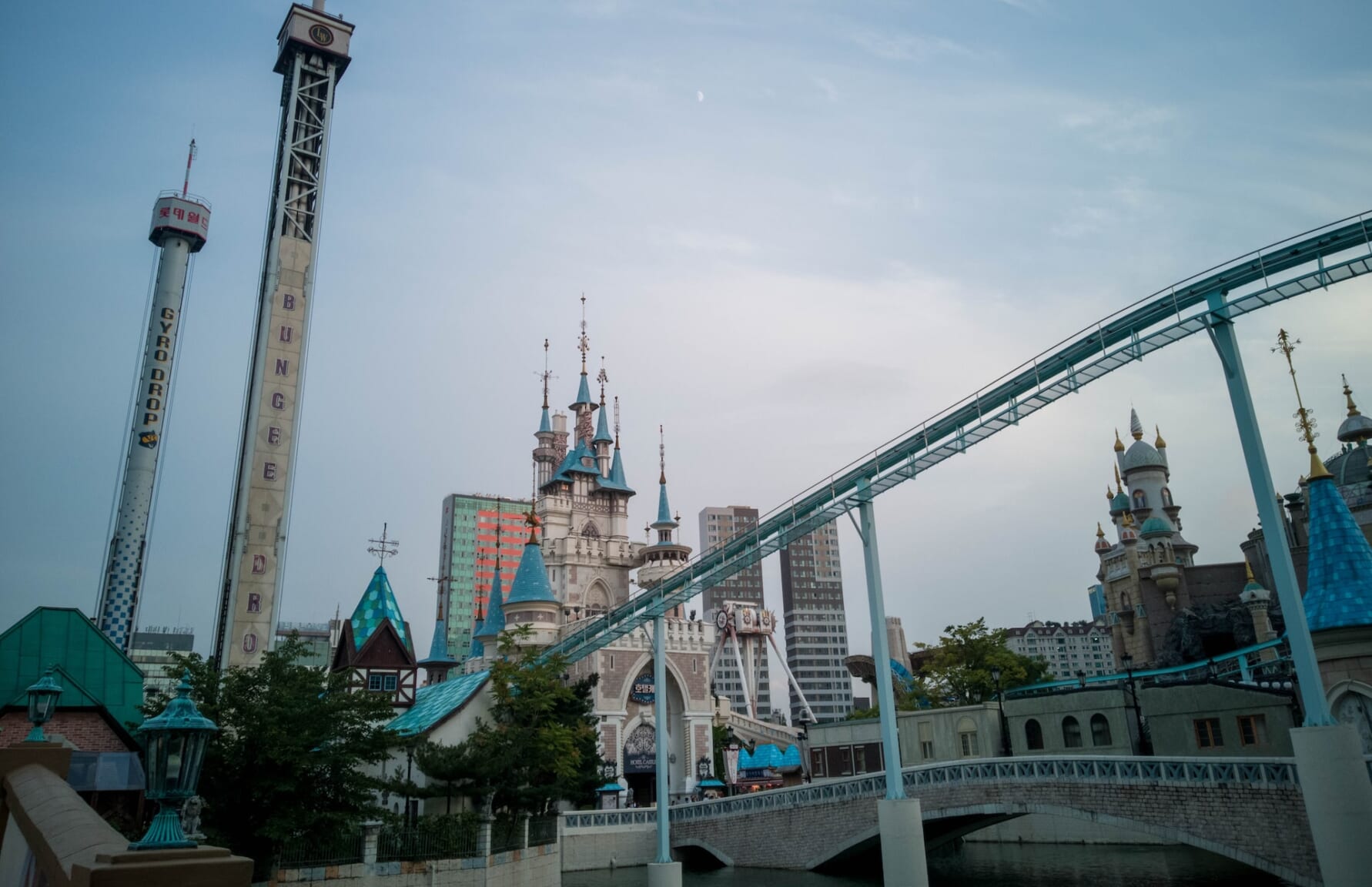 Lotte World is a massive amusement park and entertainment complex, perfect for families or anyone looking for a fun-filled day out. An impressive, loving homage to Disney Parks and resorts, down to the iconic fairy tale castle, the park features a wide variety of rides, including roller coasters, water rides, and a giant ferris wheel. There are also live shows, arcades, and a shopping mall on site. So if you haven't had the chance to experience the magic of a certain American animation and entertainment behemoth, Lotte World has you covered!
▶ Lotte World official website: https://adventure.lotteworld.com/eng/main/index.do
7. Stroll Around Insadong in a Hanbok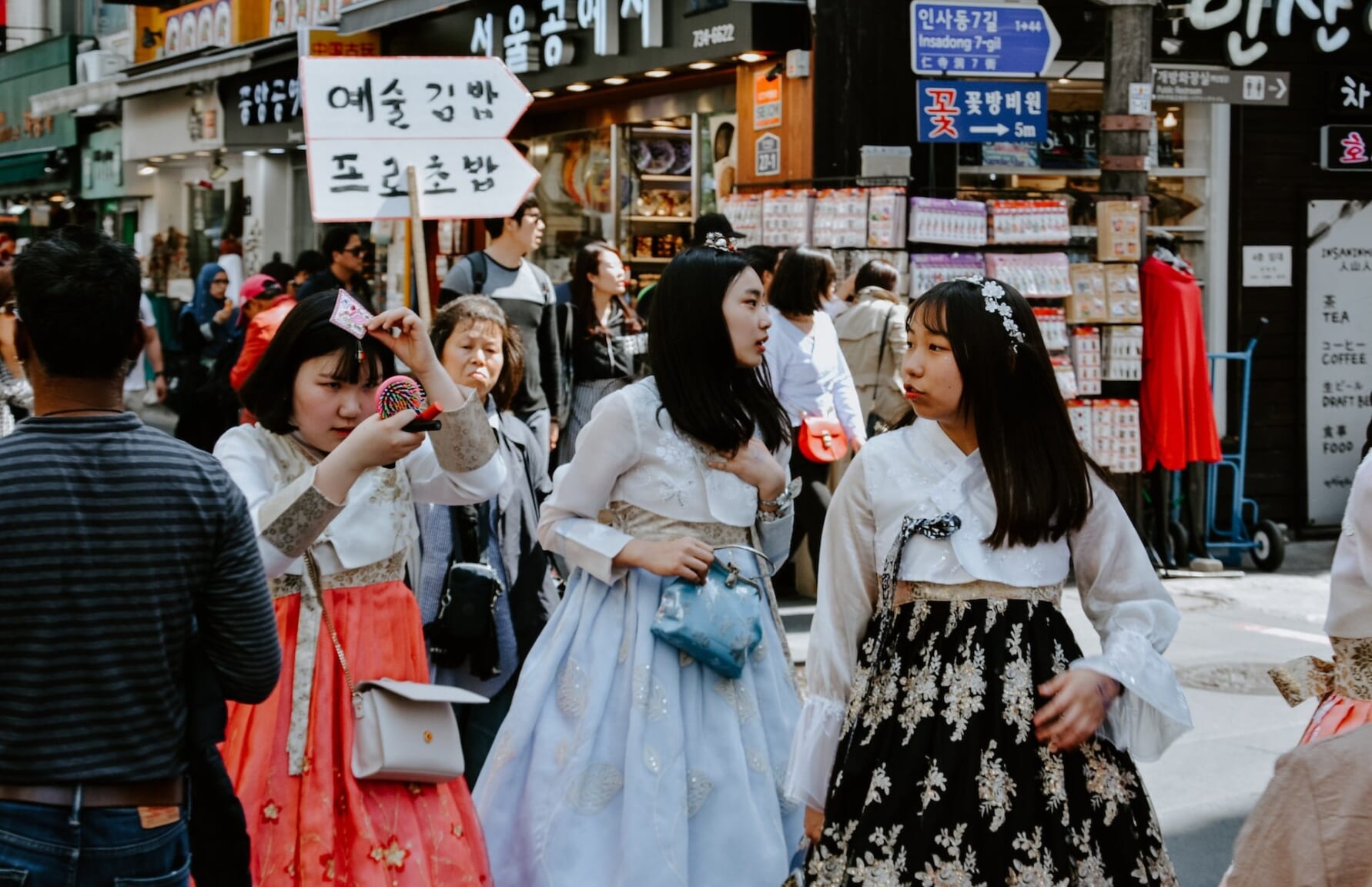 Insadong is a vibrant neighborhood in Seoul known for its traditional Korean art, handicrafts, and culture. Browse through the many galleries, shops, and street vendors selling everything from pottery and ceramics to traditional Korean clothing. Don't miss the chance to try on a hanbok (traditional Korean clothing) at Bukchon Hanok Village and take some fun photos in this traditional attire. Insadong is also a great place to sample some of Korea's famous teas, with many traditional tea houses and cafes located in the area.
▶ Korea Tourism Organization official website with information about Insadong: https://english.visitkorea.or.kr/enu/ATR/SI_EN_3_1_1_1.jsp?cid=264354
8. Spot the Latest Trends at Hongdae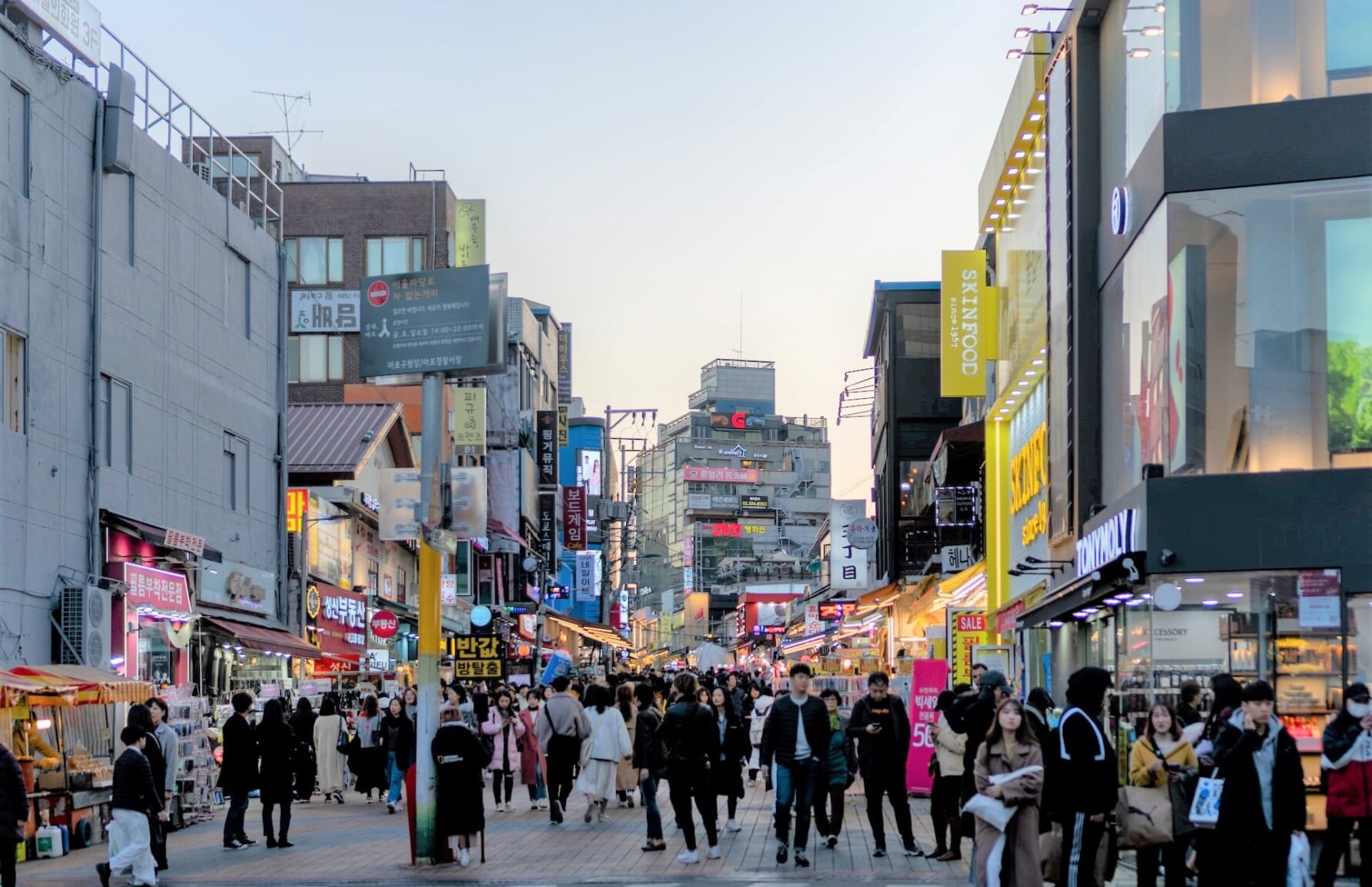 Hongdae is a trendy neighborhood in Seoul known for its vibrant nightlife, street art, and indie music scene. Explore the many cafes, bars, and live music venues in the area, or check out some of the local street performers and artists. Hongdae is also home to many trendy fashion boutiques and shops, making it a great place to shop for unique and fashionable souvenirs.
▶ Korea Tourism Organization official website with information about Hongdae: https://english.visitkorea.or.kr/enu/ATR/SI_EN_3_1_1_1.jsp?cid=1326972
9. Discover Local Delicacies at Gwangjang Market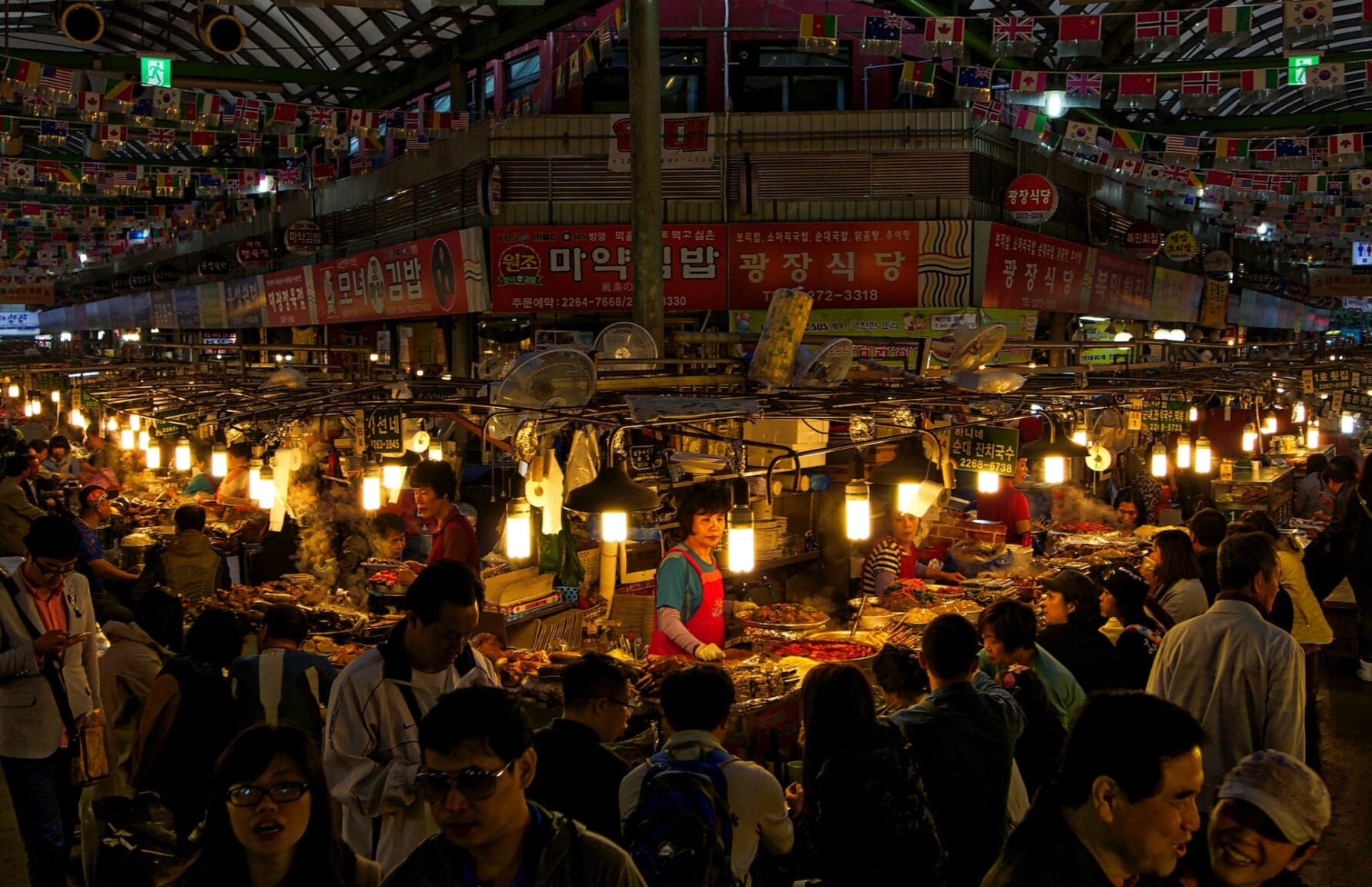 Gwangjang Market is one of Seoul's oldest and largest traditional markets, known for its delicious street food offerings and traditional Korean goods. Here you can sample a wide variety of Korean dishes, including bindaetteok (mung bean pancakes), tteokbokki (spicy rice cakes), and mayak gimbap (rice rolls with small side dishes). The market is also a great place to shop for traditional Korean clothing, fabrics, and handicrafts.
▶ Korea Tourism Organization official website with information about Gwangjang Market https://english.visitkorea.or.kr/enu/SHP/SH_EN_7_2.jsp?cid=273761
10. Relax and Enjoy the Sights with a Han River Cruise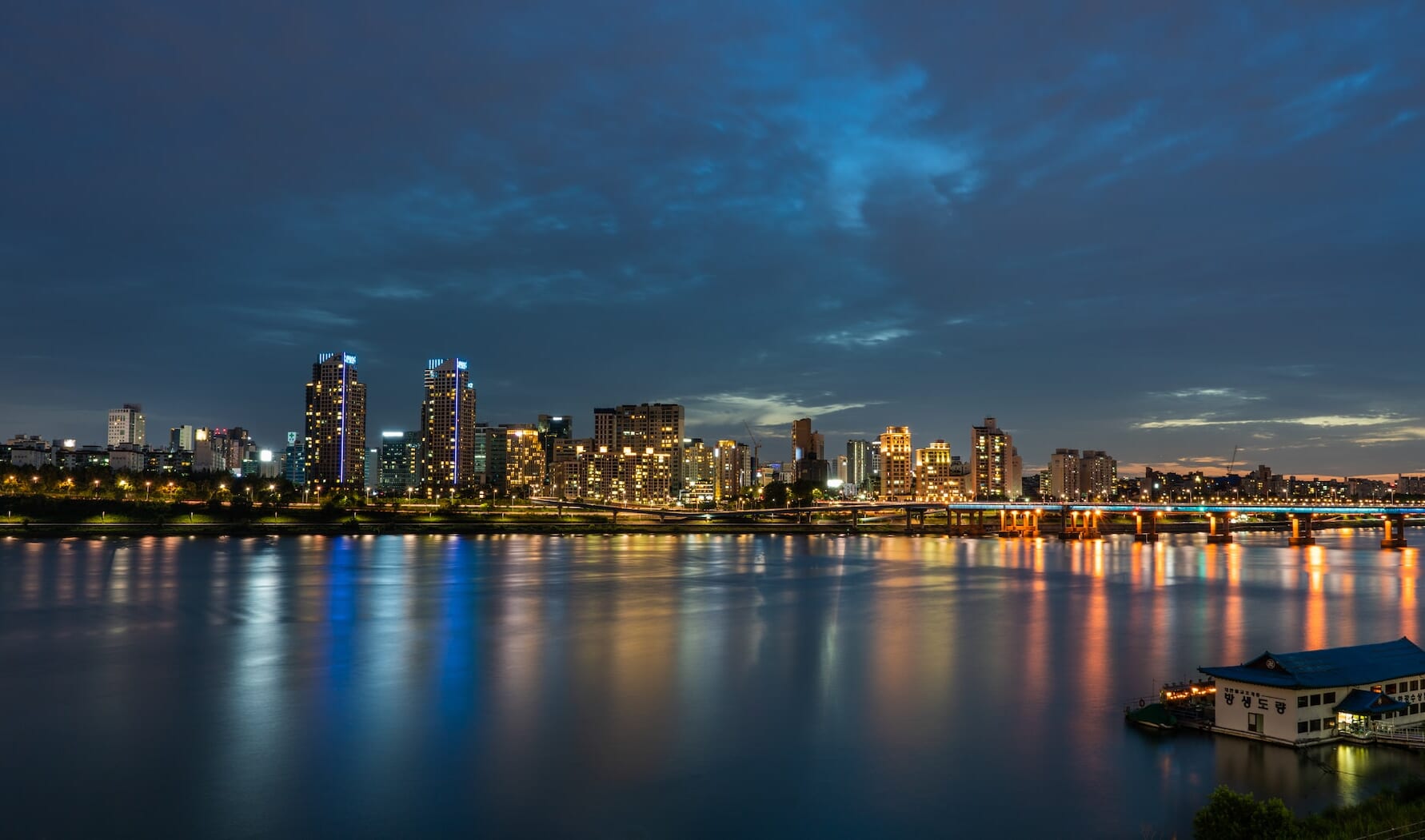 The Han River is one of Seoul's most iconic landmarks, traversing the city from east to west. So a river cruise is a great way to get an overview of the city from a different perspective. You can choose from the programs available at the ferry terminals of Yeounido or Jamsil and take the day or night cruises, dinner cruises, and even fireworks cruises. Along the way, you'll see some of Seoul's most famous landmarks, including Namsan Tower, Banpo Bridge, and Jamsil Sports Complex. The views of the city at night are especially breathtaking, with the city's skyline lit up in a dazzling display of lights.
▶ Korea Tourism Organization official website with information about Han River Cruises https://english.visitkorea.or.kr/enu/ATR/SI_EN_3_1_1_1.jsp?cid=1796840
11. Have a photoshoot at Ihwa-dong Mural Village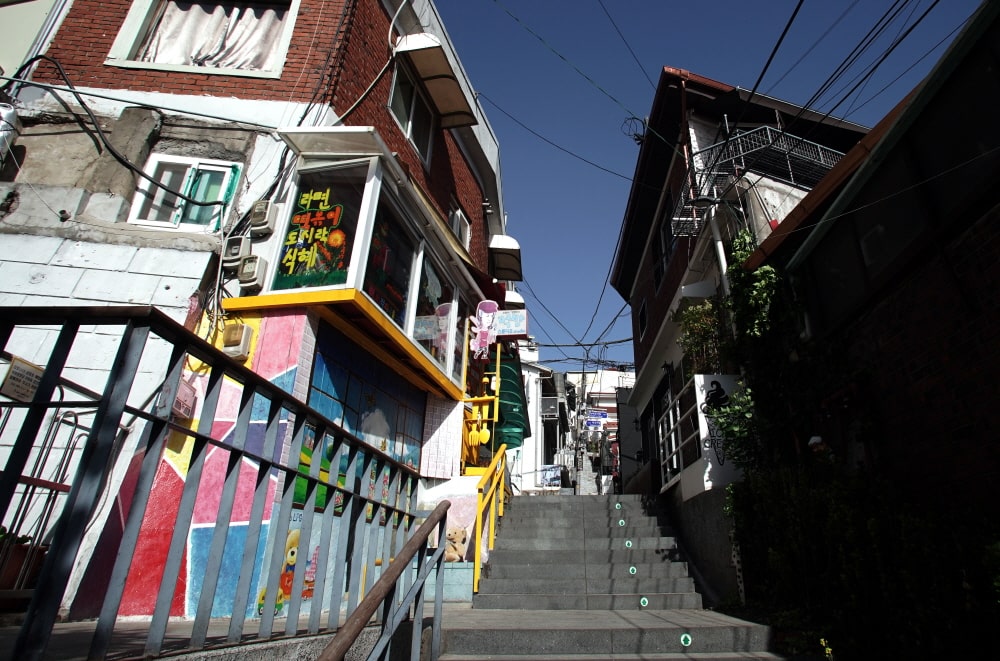 Ihwa-dong Mural Village is a hidden gem in the heart of Seoul that is well worth a visit for anyone who loves art and street photography. Located in the neighborhood of Naksan, the village is home to dozens of vibrant murals and art installations that adorn the walls of traditional Korean houses in one of the oldest neighborhoods in the city. Created by a group of talented artists, these artworks are not only visually stunning but also convey important social and political messages. Walking through the narrow alleyways and steep staircases of Ihwa Mural Village is an immersive experience that allows visitors to discover the history, culture, and creativity of Korea. In addition, the village offers great views of the city skyline and is a popular spot for Instagrammers and bloggers.
▶ Seoul Metropolitan Government website with information about Ihwa-dong Mural Village: https://english.seoul.go.kr/ihwa-dong-mural-village-2/
12. Take a break at Gyeongui Line Forest Park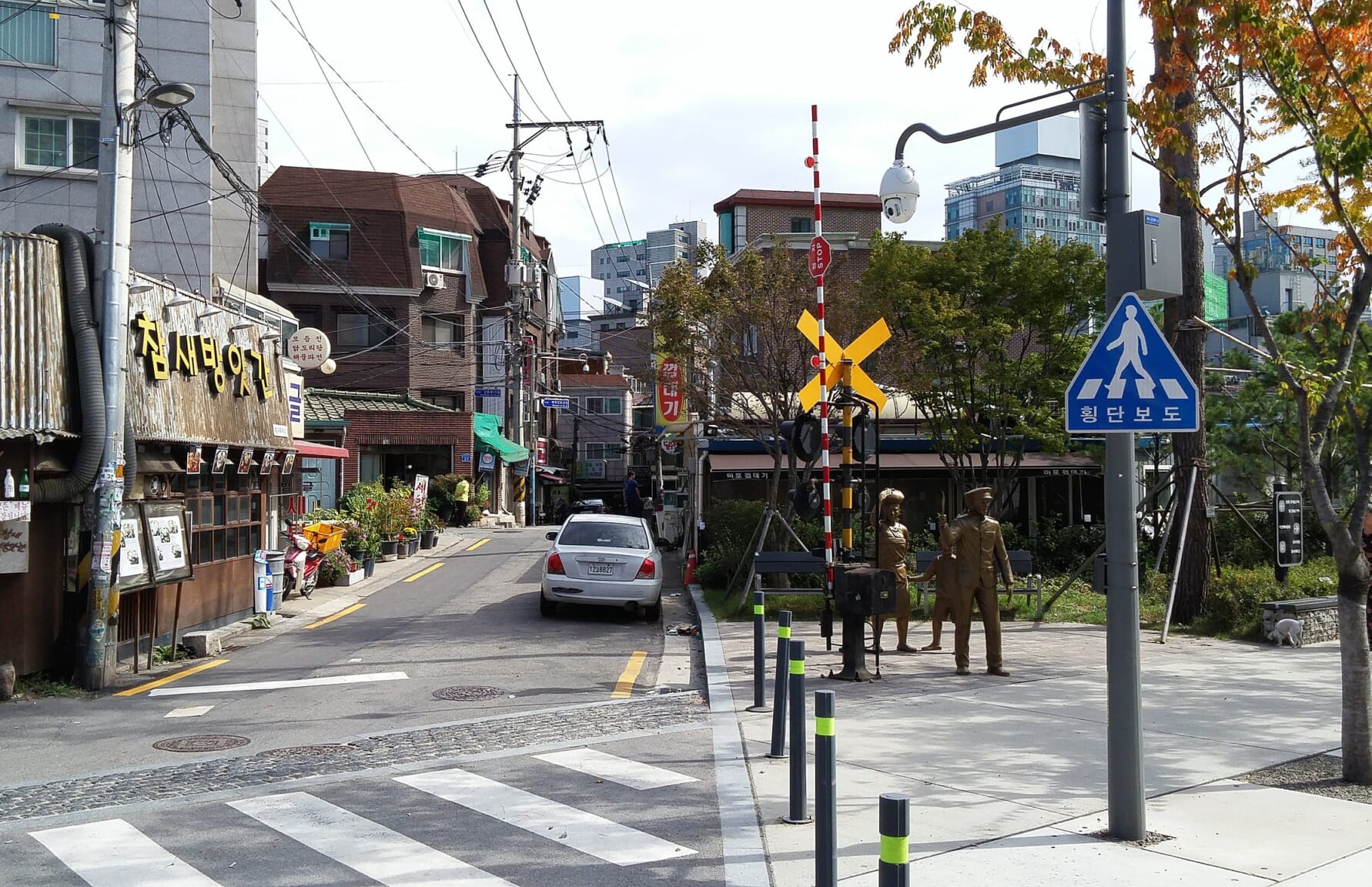 Gyeongui Line Forest Park is a hidden oasis in the heart of Seoul that offers a welcome respite from the hustle and bustle of the city. Located on the site of an old railway line that went underground (and so the park replaced the above ground line), the park features lots of trees, flowers, and shrubs, as well as a small pond and several walking trails. One of the highlights of the park is the elevated walkway that runs along the old railway tracks, offering visitors panoramic views of the surrounding area. In addition, the park is a popular spot for picnics, outdoor concerts, and cultural events, and is a great place to relax and unwind.
▶ Seoul Tourism official website with information about Gyongui Line Forest Park: https://english.visitseoul.net/hallyu/An-Urban-Respite–the-Gyeongui-Line-Forest-Park_/17514
13. Leeum Samsung Museum of Art
The Leeum Samsung Museum of Art is one of Seoul's premier art museums, and a must-visit destination for anyone interested in both classic and contemporary Korean art. The museum features a stunning collection of artworks including paintings, sculptures, ceramics, and multimedia installations. The museum's three buildings were designed by renowned architects Mario Botta, Jean Nouvel, and Rem Koolhaas, and offer a unique blend of traditional Korean architecture and cutting-edge modern design. Highlights of the museum's collection include works by famous artists such as Rothko, Dali, and Basquiat, as well as Korean artists such as Koo Bohnchang, and Kim Soo-ja.
▶ Leeum Samsung Museum of Art official website: https://www.leeum.org/
14. Visit locations featured in Korean movies/TV shows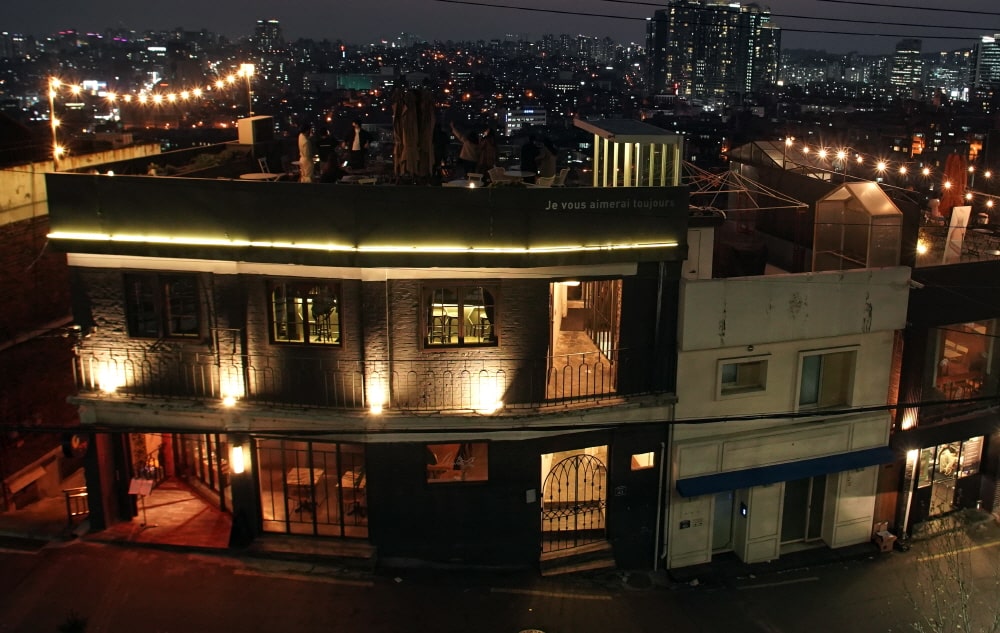 South Korea is known for its vibrant film and television industry, and there are many locations around Seoul that have been featured in Korean movies and TV shows. The restaurant Danban, featured on the hit webtoon adaptation "Itaewon Class" became a hotspot location, while fans of Korean pop culture will be familiar with the Namsan Tower, where scenes from "My Love from the Star" were filmed, or the Jungang Highschool building, where the popular drama "Goblin" was shot. Other popular locations include the Bukchon Hanok Village, the Gyeongbokgung Palace, and the Jeongdong-gil Street, which have all been featured in various dramas and movies. Visiting these locations allows fans to immerse themselves in the world of Korean pop culture and gain a deeper appreciation for the artistry and craftsmanship of the filmmakers.
15. Banpo Floating Islands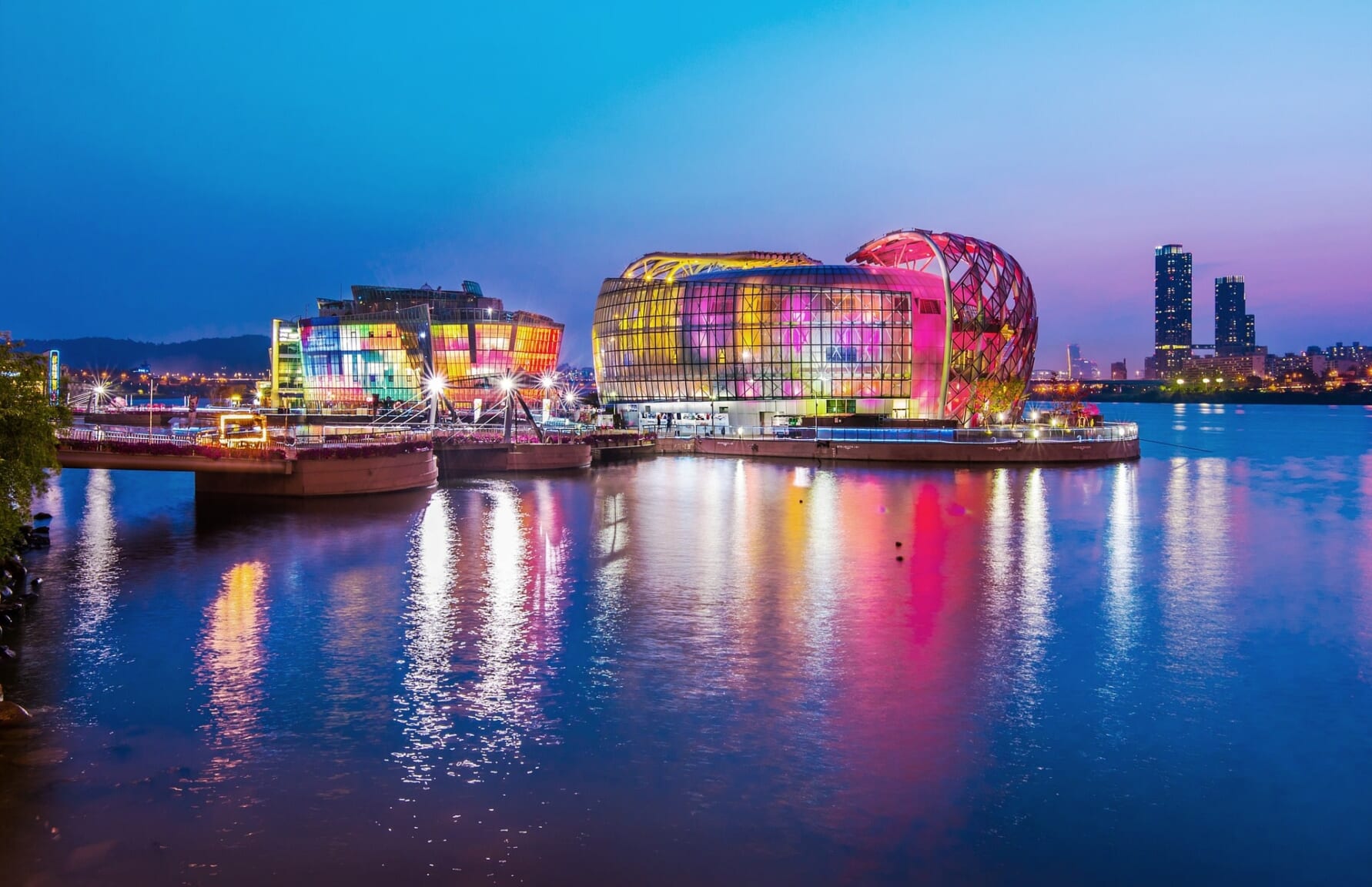 The Banpo Floating Islands are part of the Some Sevit culture complex, consisting of man-made islands located on the Han River in Seoul that offers a unique and picturesque view of the city. The island structure design is inspired by flower buds, and is illuminated at night with colorful LED lights, creating a stunning visual display. It can be enjoyed taking a leisurely stroll along the walkways that wind around the islands, or relaxing on the benches while taking in the scenery. There's a stage that hosts live performances and concerts throughout the year, and the facilities also include exhibition spaces as well as shops and cafes.
▶ Some Sevit official website: http://www.somesevit.com/en/index.do
16. Starfield Library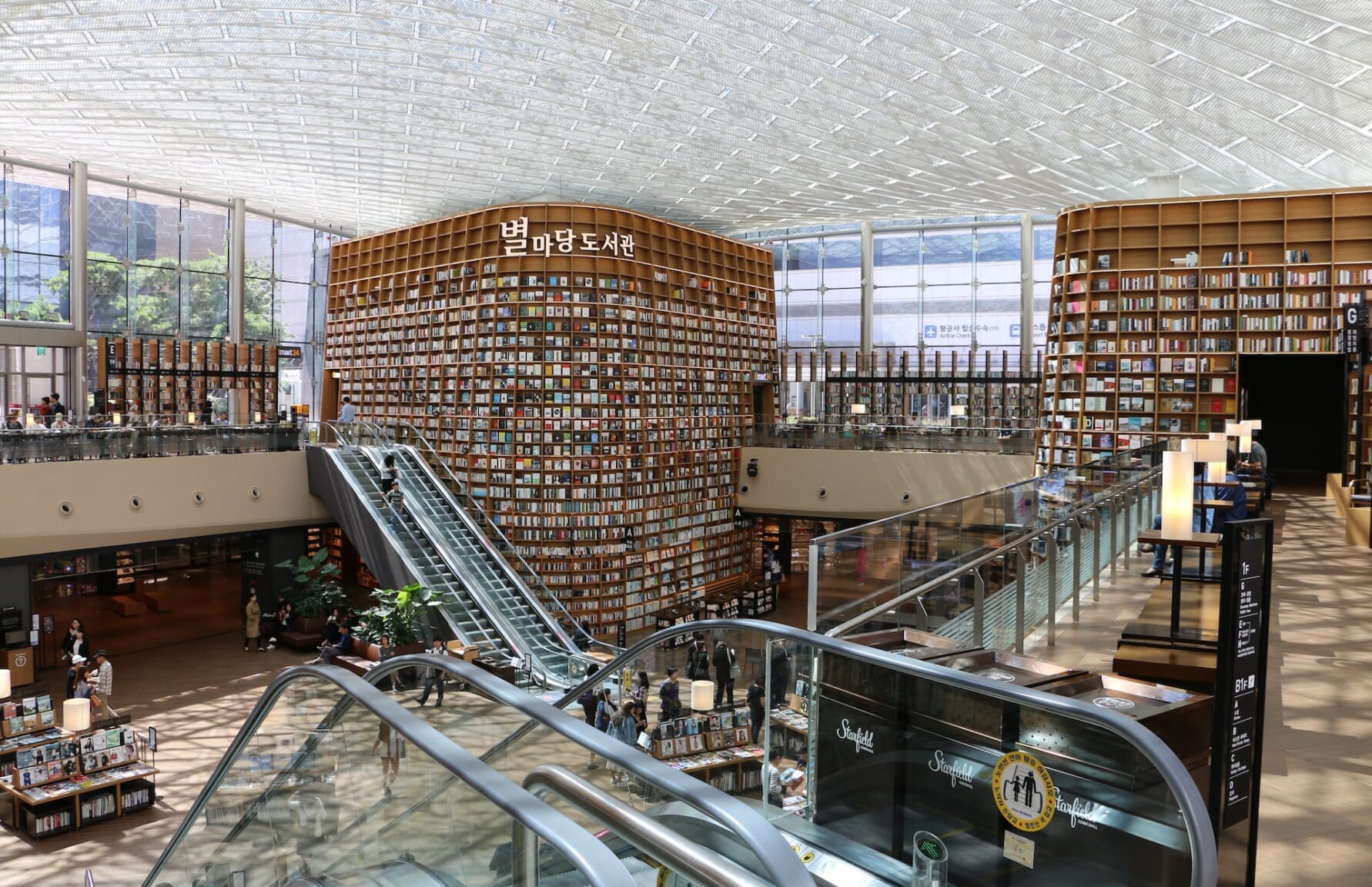 The Starfield Library is a unique and innovative public library located inside the Coex Mall in Gangnam. The library is designed to resemble a grand atrium, with towering bookshelves that rise up to the ceiling and a sweeping staircase that spirals up to the second floor. With over 50,000 books in multiple languages, the Starfield Library is a bibliophile's dream come true, offering a vast collection of titles on a wide range of subjects. The library is open to the public and is free to visit, making it a popular spot for students, tourists, and locals alike. In addition, the library hosts a range of events and activities, including book clubs, author talks, and educational workshops.
▶ Starfield Library official website: https://www.starfield.co.kr/coexmall/starfieldLibrary/library.do
17. Dongdaemun Design Plaza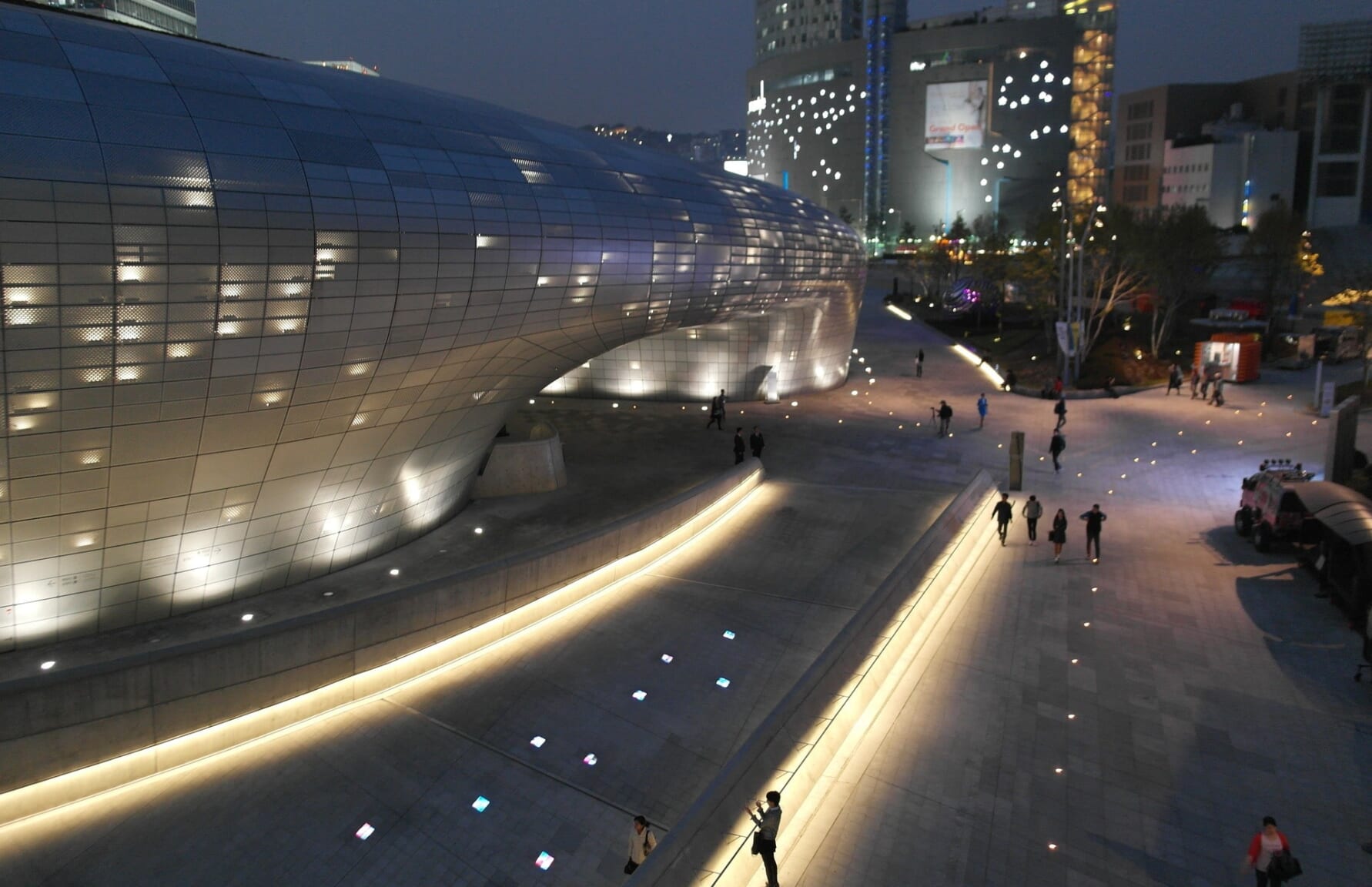 The Dongdaemun Design Plaza, popularly known as ddp, is a futuristic architectural masterpiece that has become a landmark of modern Seoul. Designed by renowned architect Zaha Hadid, the plaza is a complex of buildings that house exhibition spaces, event halls, and retail outlets. The centerpiece of the plaza is the iconic LED rose-shaped sculpture that adorns the exterior, which changes colors and patterns throughout the day. The plaza is a hub of creativity and innovation, hosting a range of fashion shows, art exhibitions, and cultural events throughout the year. Visitors can also explore the nearby Dongdaemun Market, a bustling shopping district that is famous for its fashion and textiles.
▶ Dongdaemun Design Plaza official website: https://ddp.or.kr/
18. Olympic Park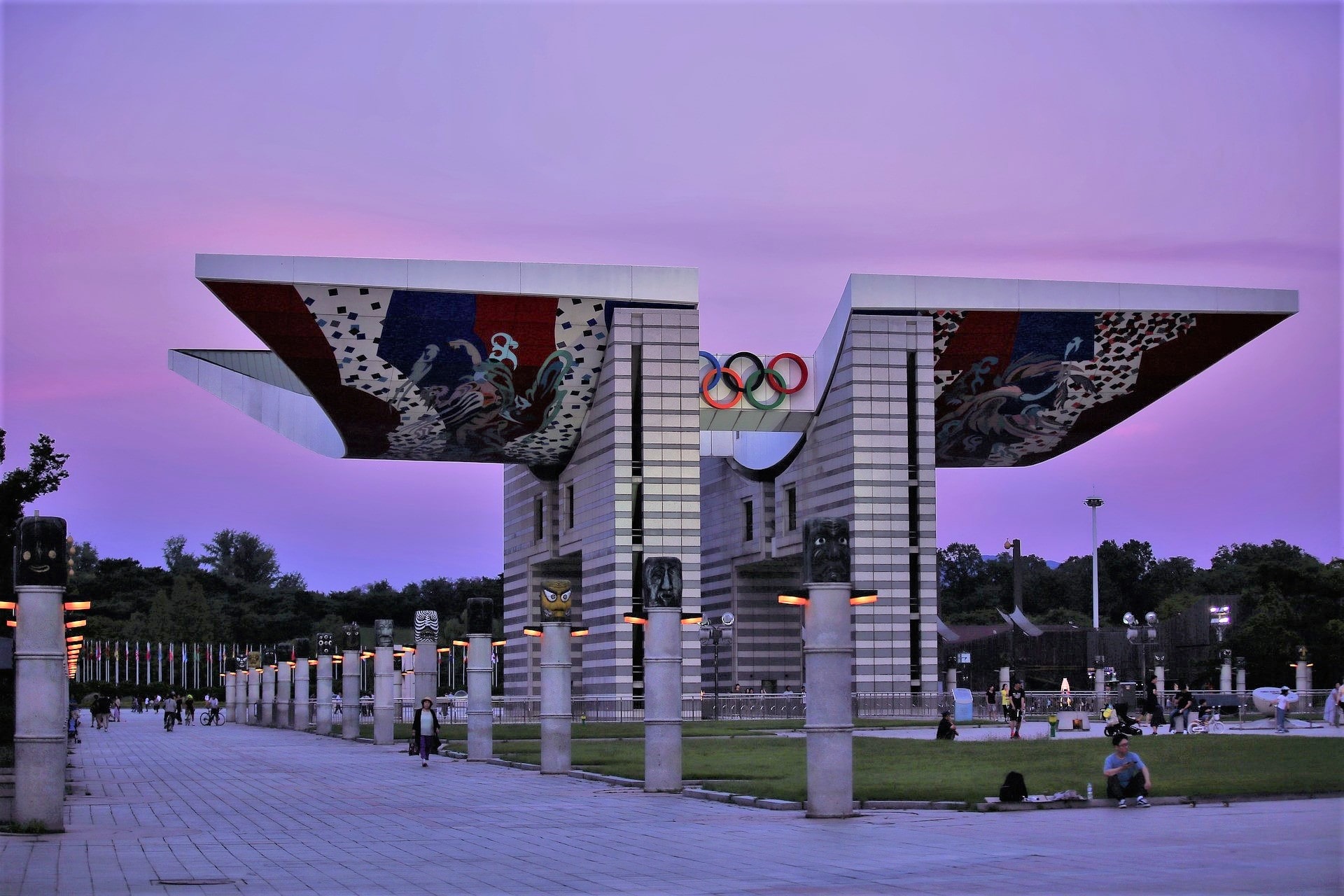 The Olympic Park is a vast outdoor complex that was built for the 1988 Summer Olympics in Seoul. Located in the Songpa-gu district, the park features a range of sports facilities, including stadiums, arenas, and swimming pools. The park is also home to a variety of green spaces, gardens, and sculptures, which are so numerous that the park has been placed among the top sculpture parks in the world. Visitors can take a leisurely stroll or bike ride along the many trails that wind through the park, or attend a sports event or concert at one of the venues. The Olympic Park is a popular destination for locals and tourists alike, offering a chance to experience the excitement and energy of the Olympics.
▶ Seoul Tourism official website with information about Olympic Park: https://english.visitseoul.net/nature/Olympic-Park_/2140
19. Eat Korean BBQ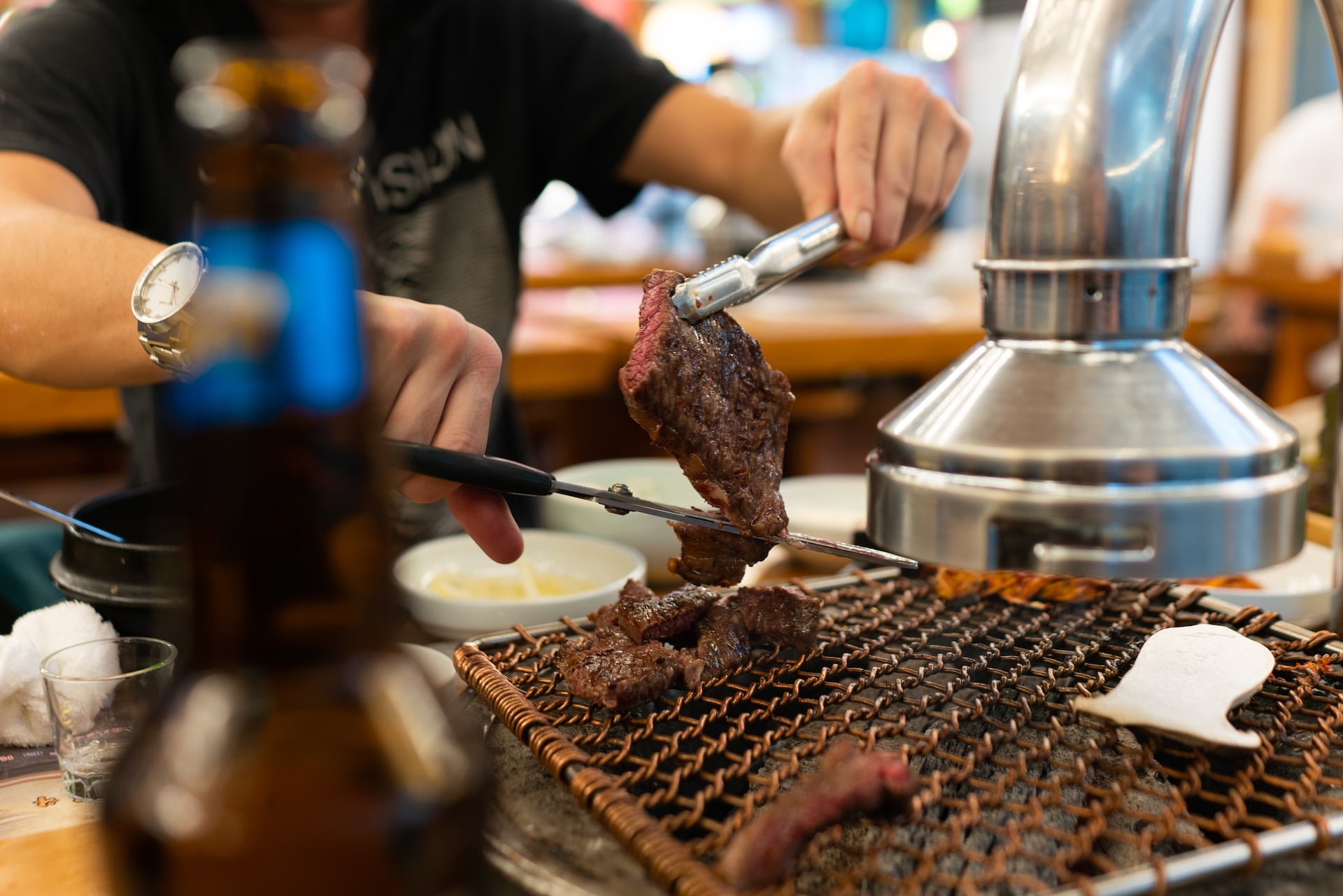 Eating Korean BBQ is a quintessential part of any visit to Seoul, and there are plenty of restaurants around the city that specialize in this delicious cuisine. Korean BBQ typically involves grilling marinated meat, such as beef, pork, or chicken, at the table and then wrapping it in lettuce leaves with a variety of sauces and toppings. Some popular BBQ restaurants in Seoul include Gogung, Maple Tree House, and Seorae Galmaegi, each offering a unique twist on the classic dish. Korean BBQ is not just a meal, but a social experience that brings people together and allows them to enjoy the flavors and aromas of Korean cuisine.
20. Visit drinking alleys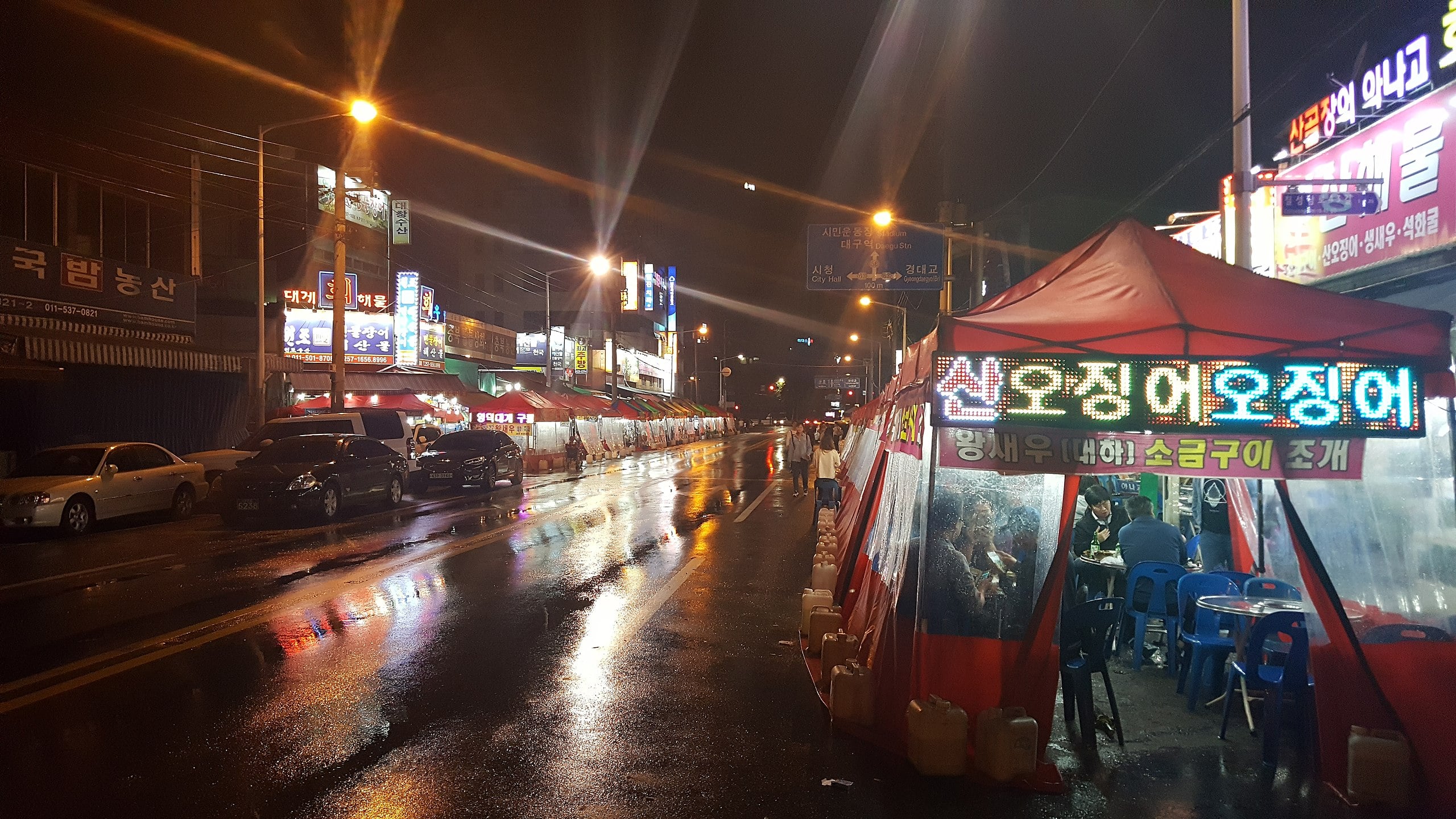 Drinking alleys, known as "pojangmacha" in Korean, are a traditional part of Korean nightlife and offer a glimpse into the city's vibrant street culture. These outdoor stalls and tents serve a variety of alcoholic beverages, such as soju and makgeolli, as well as traditional Korean snacks like fried chicken and dumplings. Some popular drinking alleys in Seoul include the alleys of Hongdae, Gangnam, and Itaewon, each offering a unique atmosphere and a chance to mingle with locals and expats alike. Drinking alleys are a great way to experience the lively and convivial side of Seoul's nightlife and create lasting memories.
---
South Korea's capital city is a vibrant destination brimming with gorgeous sights, historical landmarks, and fun things to do, and definitely should be considered if you are thinking about exploring East Asia!
▽Check the best things to do in South Korea below!▽
▽Subscribe to our free news magazine!▽

For more information about culture and travel, check these articles below, too!
▽Related Articles▽
▼Editor's Picks▼
---