10 Cool Spots to Visit in Seoul
Discovering hidden gems and must-see attractions in Seoul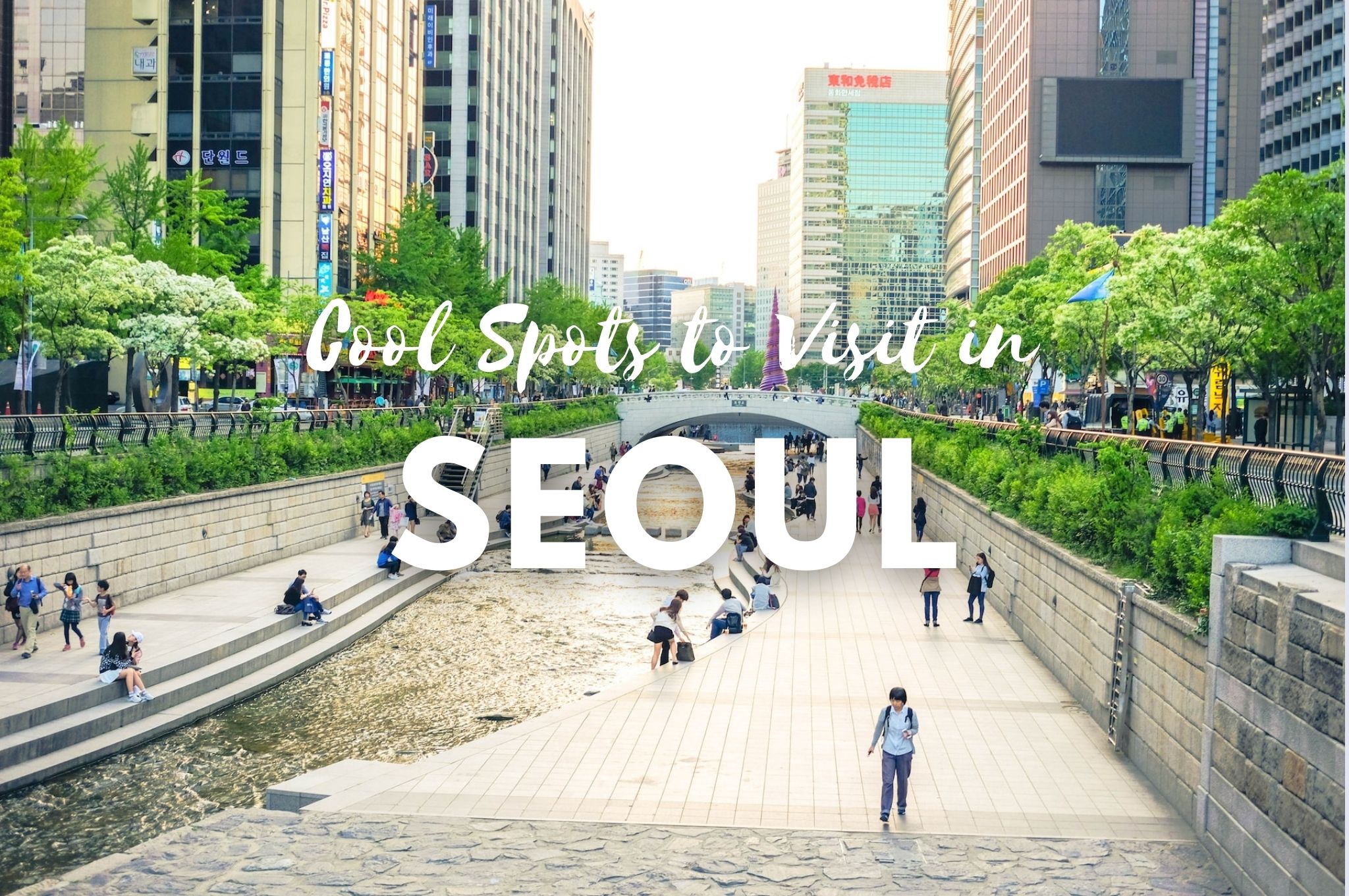 Seoul is a city of contrasts, where ancient history and modern technology come together to create a truly unique experience. From towering skyscrapers to serene temples, and bustling street markets to peaceful parks, Seoul has something for everyone. If you're planning a trip to Seoul, you're in for a treat. But with so many things to see and do, it can be hard to know where to start. Fear not, fellow traveler, we've got you covered. In this article, we'll take you on a tour of the 10 coolest spots to visit in Seoul, from the must-see attractions to the hidden gems that only the locals know about.
---
1. Discover a World of Wonder at COEX Aquarium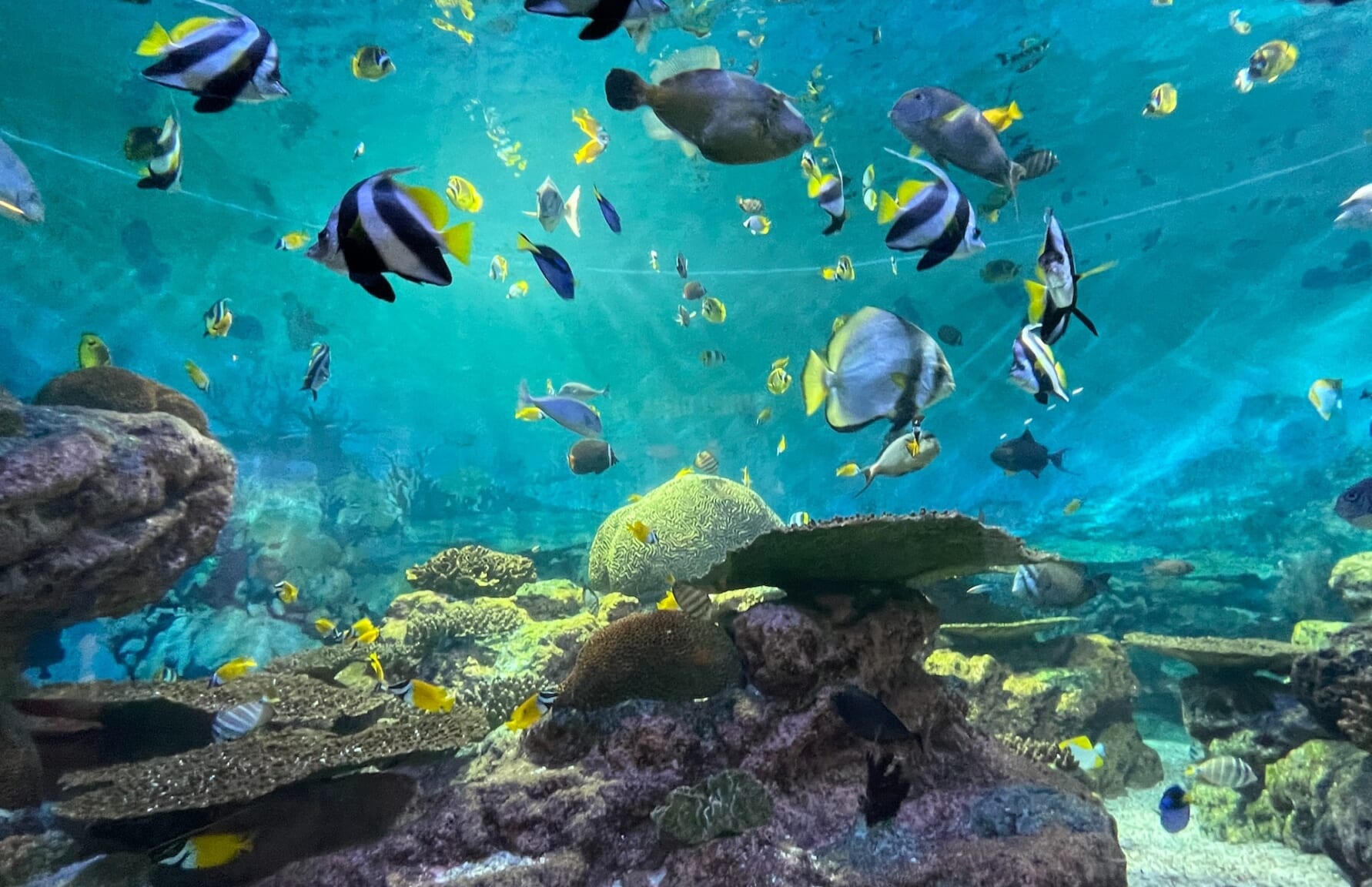 Descend into the depths of the COEX mall and be amazed at what the COEX Aquarium has to offer. With over 40,000 marine creatures from all over the world, this aquarium is a must-visit for anyone who loves marine life. You can watch sharks and rays swim above you in the 85-meter-long underwater tunnel, or see penguins waddling around in their habitat. Don't miss the VR ride that takes you on a journey through the ocean, or the feeding shows where you can watch the aquarium's inhabitants chow down on their meals.
▶ COEX Aquarium official website: https://www.coexaqua.com/
2. Relax and Enjoy the Scenery at the Han River Parks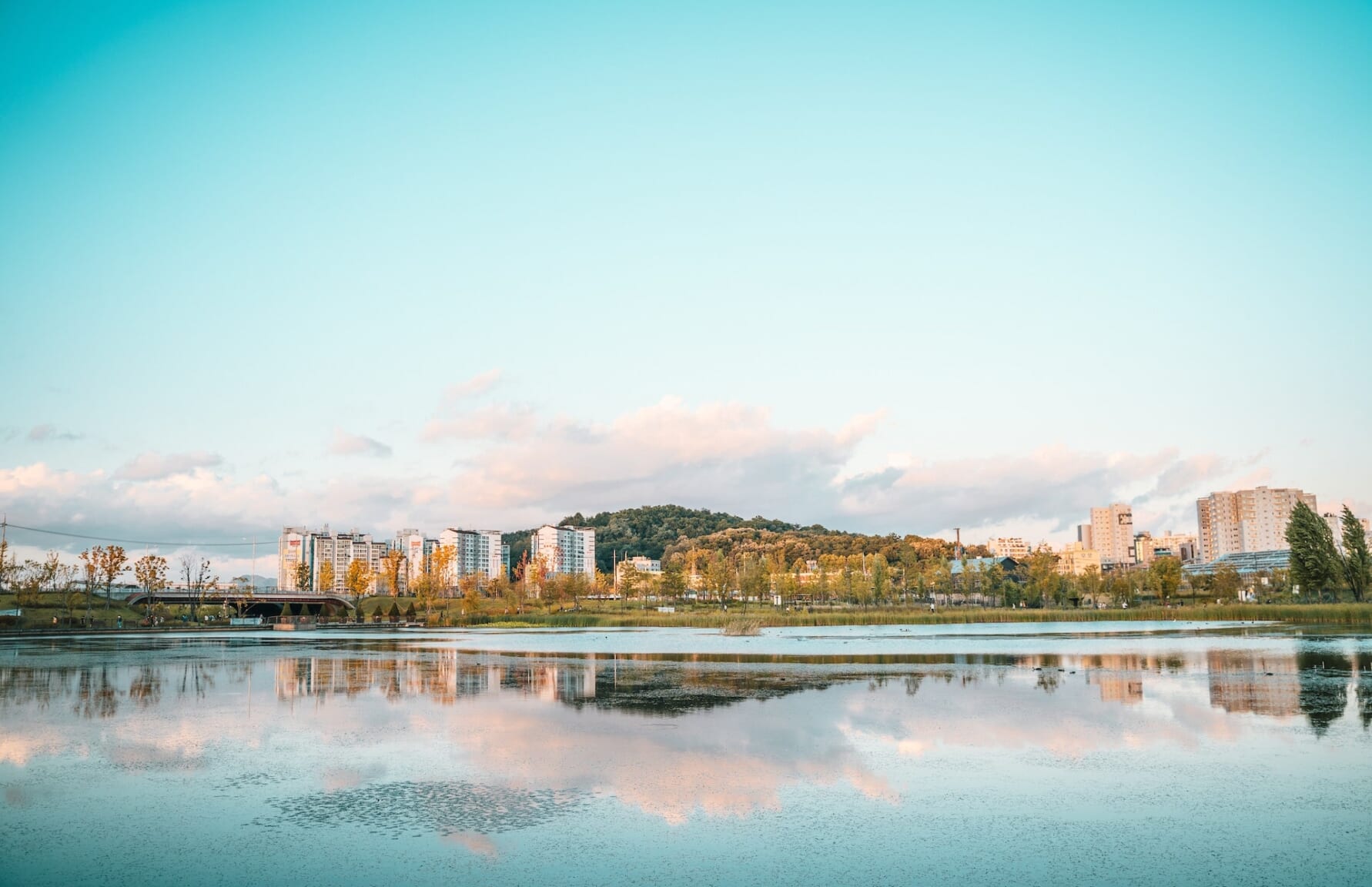 The Han River is a defining feature of Seoul, and its parks, a true green treasure for city dwellers and visitors alike, offer a welcome respite from the city's hustle and bustle. Whether you want to bike, jog, picnic, or simply enjoy the scenery, you will never run out of excuses to visit the 11 different parks you will find along the way. Among them, Yeouido Park is one of the most popular parks. Located on an island in the middle of the river, it becomes particularly beautiful and crowds flock to it for cherry blossom viewing in the spring. Ttukseom is another of the highlights because of its flowers and architectural complexes to unwind and have a coffee.
▶ Seoul Metropolitan Government official website with information about the Han River Parks: https://english.seoul.go.kr/service/amusement/hangang/00-parks-hangang-river/
3. Find Peace at Bongeunsa Temple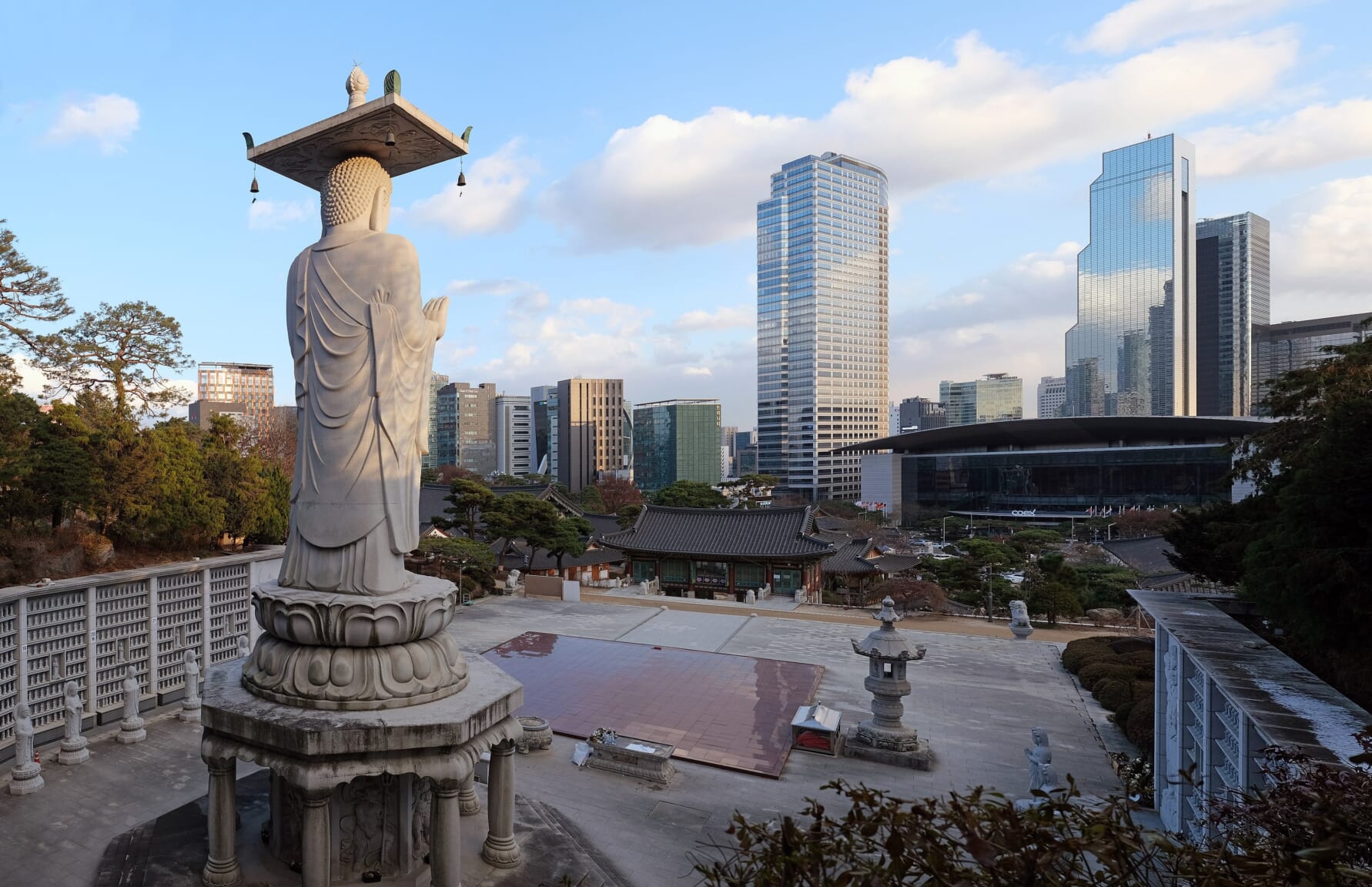 Escape the hustle and bustle of Seoul's business district at this peaceful spot right in the heart of the city. This beautiful Buddhist temple, founded in the 8th century (originally under the name Gyenseongsa), features stunning architecture and serene gardens, making it a popular touristic destination. One of its most notable characteristics is the possibility of experiencing what the monk lifestyle is like through activities such as attending a meditation class to learn about Buddhist philosophy and practice mindfulness, having a Buddhist temple meal, or simply strolling around the temple grounds and soaking up the peaceful atmosphere.
▶ Bongeunsa Temple official website: http://www.bongeunsa.org/
4. Go for a Hike at Bukhansan National Park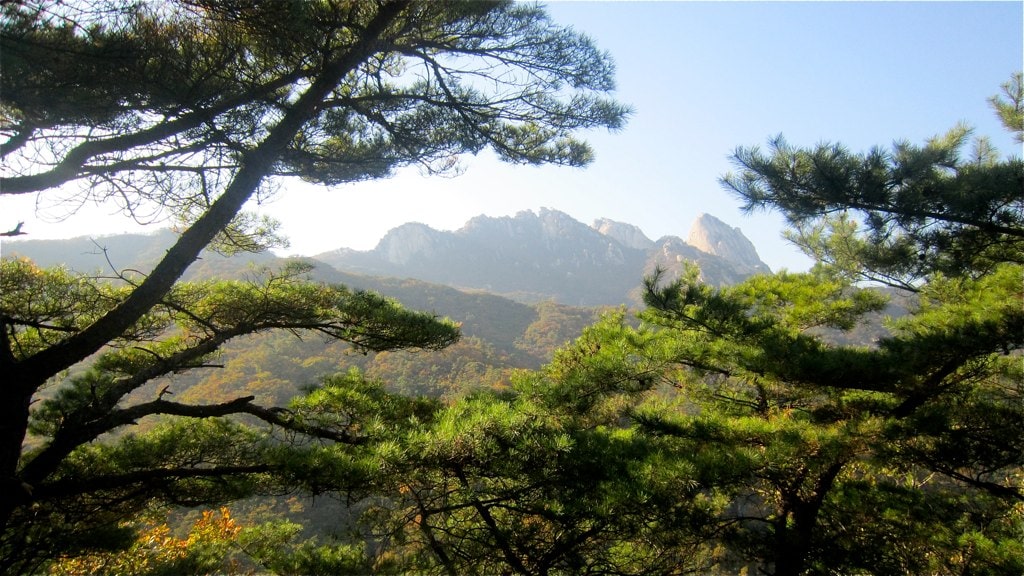 If you're a nature lover, Bukhansan National Park is a must-visit destination. Designated as a National Park in 1938, it's like a green haven nestled between the urban areas of Seoul and Gyeonggi-do, so it's a quick getaway to the great outdoors without actually getting too far from the city. Exploring the hiking trails of this park is a great opportunity to discover the stunning views of Seoul and the surrounding mountains. You can climb to the summit of Bukhansan Mountain for panoramic views, or explore the park's dozens of valleys and streams. The park is also home to several historic temples and fortresses, adding cultural interest to your outdoor adventure.
▶ Bukhansan National Park official website: https://english.knps.or.kr/Knp/Bukhansan/Intro/Introduction.aspx
5. Cool off at Cheonggyecheon Stream
Cheonggyecheon Stream's history is a tale of the victory of nature over the pitfalls of irresponsible urban development. A horrible cover-up of a natural river with a heinous expressway during the years of postwar economic development amid understandable criticism was finally partially overturned in 2005, quickly transforming the surrounding landscape and providing a delightful river promenade of over 10Km through the heart of Seoul with some bridges, and even a few waterfalls. As a result of this, the temperatures are 3-4 degrees cooler on average and the biodiversity of this cleaner environment has increased. The stream is especially beautiful at night when it's lit up with colorful lights. It's a great place to relax and unwind and is especially popular during the hot summer months.
▶ Cheonggyecheon official website: http://www.sisul.or.kr/grobal/cheonggye/eng/WebContent/index.html
6. Learn About History at the National Museum of Korea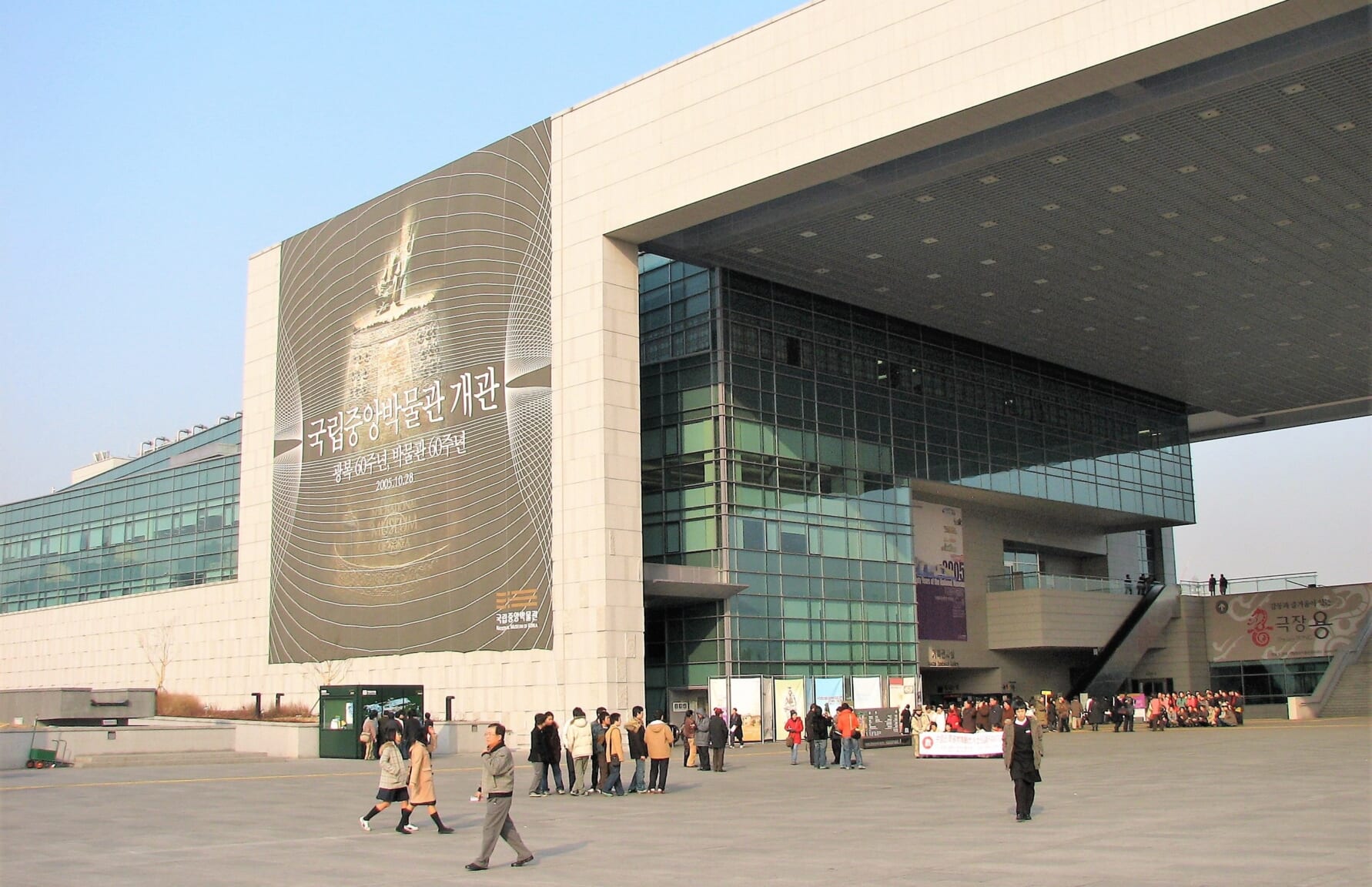 If you're interested in Korean history and culture, don't miss the National Museum of Korea. This museum offers exhibits on Korean art, history, and archaeology, with over 220,000 artifacts and artworks from ancient times to the present day. Highlights include the Gyeongju National Museum, which features many artifacts from the ancient kingdom of Silla, and the National Treasure Gallery, which showcases Korea's most precious cultural relics.
▶ National Museum of Korea official website: https://www.museum.go.kr/site/eng/home
7. Wander off at Your Own Pace at Seoul Forest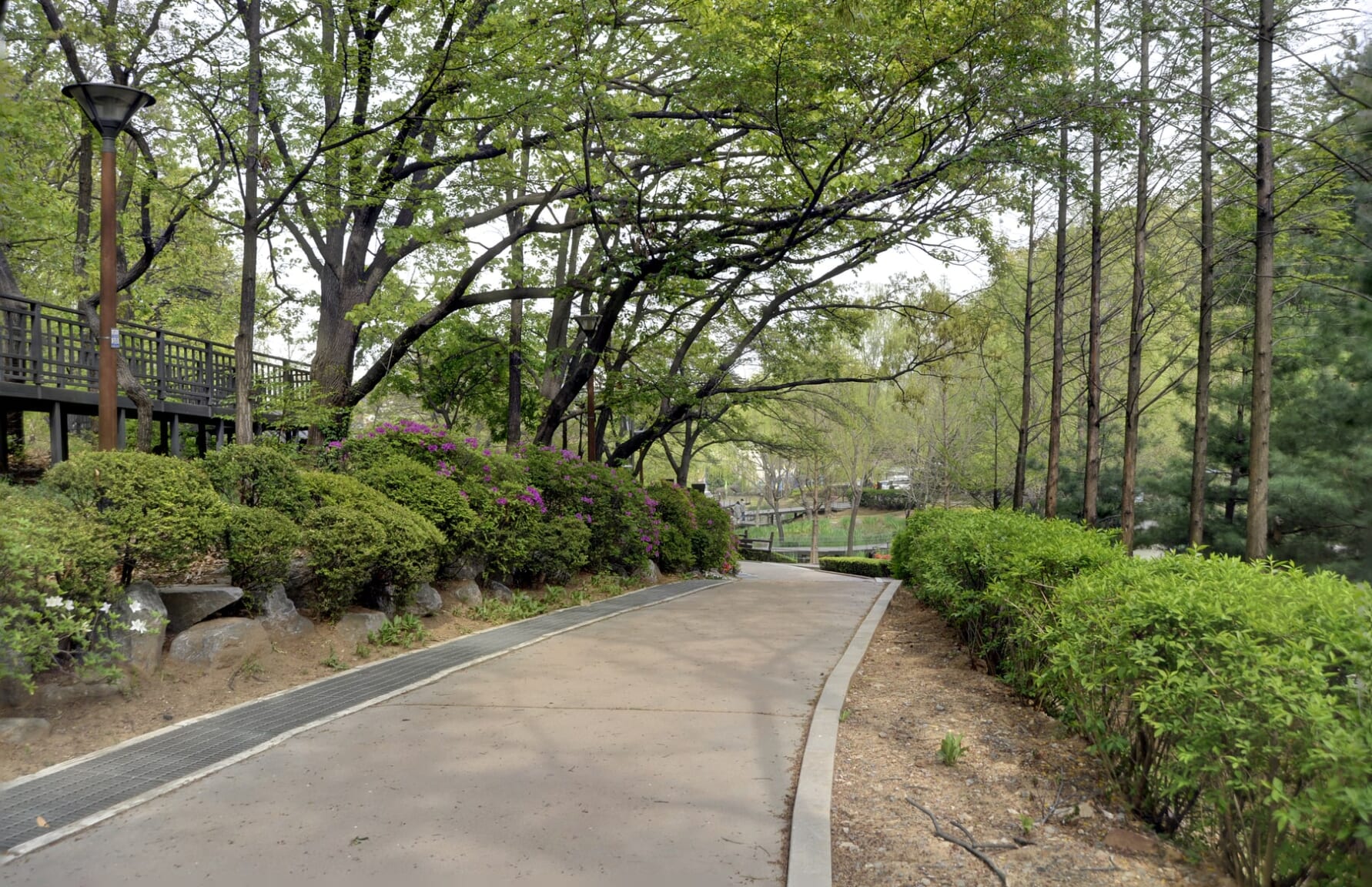 Not enough greenery in Seoul so far? Then your next stop should be Seoul Forest, a large cultural and ecological complex between Jungnangcheon and the Han River with plenty of green space and outdoor activities. What had been a horse racing field and hunting grounds for the nobility, it's been transformed nowadays into an active green development space where youth programs and volunteer activities are encouraged in the context of achieving more sustainability. You can explore the park's botanical garden, playground, and deer park, or rent a bike and pedal your way through the park's trails. With over 400,000 trees and a variety of wildlife, Seoul Forest is a nature lover's paradise in the middle of the city.
▶ Seoul Forest official website: https://seoulforest.or.kr/english
8. Have the World Within Close Reach at Itaewon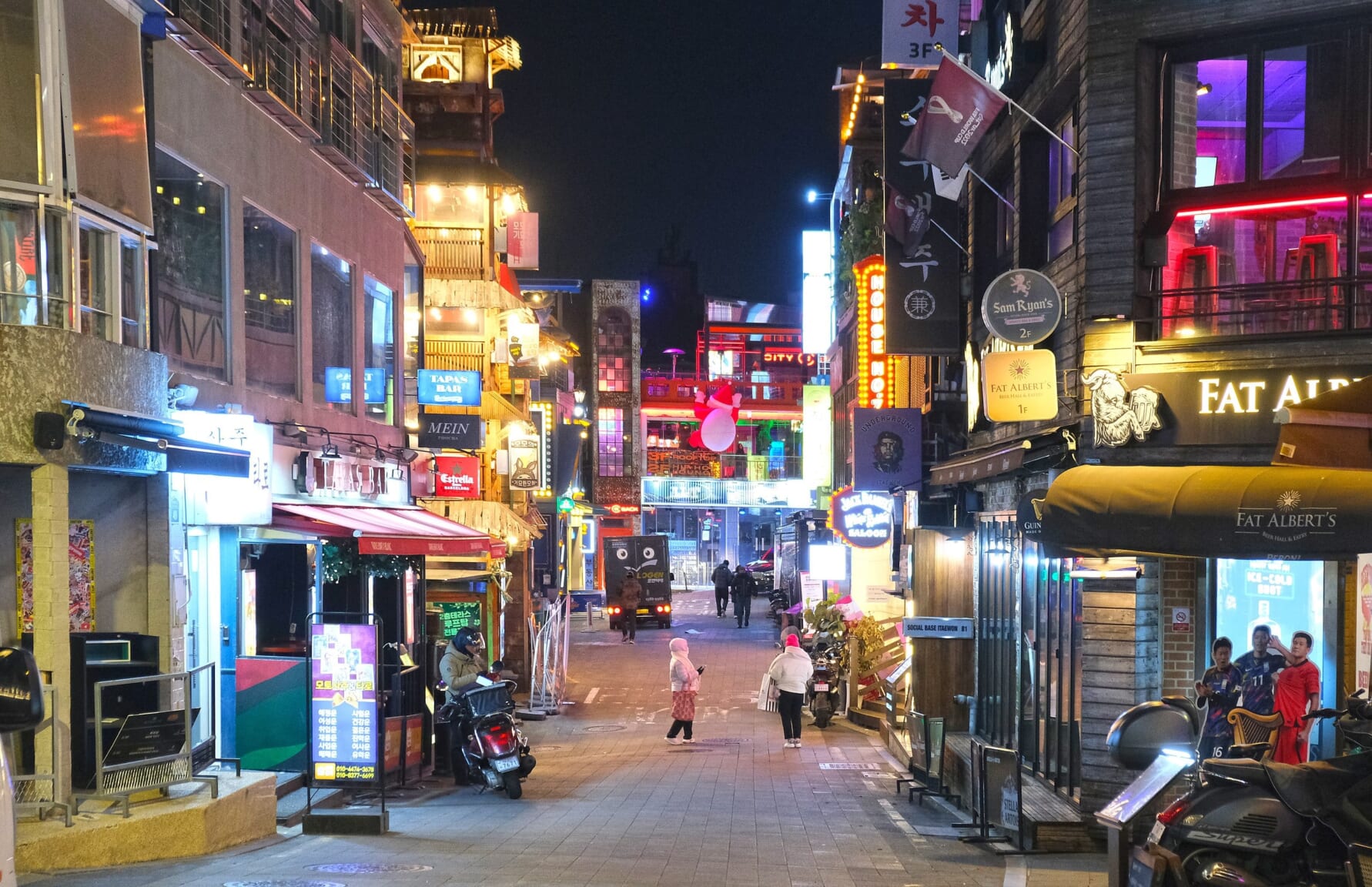 Looking for a taste of international flavor in Seoul? Look no further than Itaewon, a neighborhood that is famous for its diverse population, international cuisine and multicultural shops. It was designated over 20 years ago as the first special tourist zone in Seoul, and nowadays you'll find restaurants and cafes serving everything from American burgers to Indian curries to Turkish kebabs. It's also a popular nightlife spot, with bars and clubs that cater to a diverse crowd. Itaewon is a great place to explore if you want to experience a different side of Seoul.
▶ Itaewon official website: http://www.itaewon.or.kr/
9. Learn About Early Joseon Period at Seolleung and Jeongneung Royal Tombs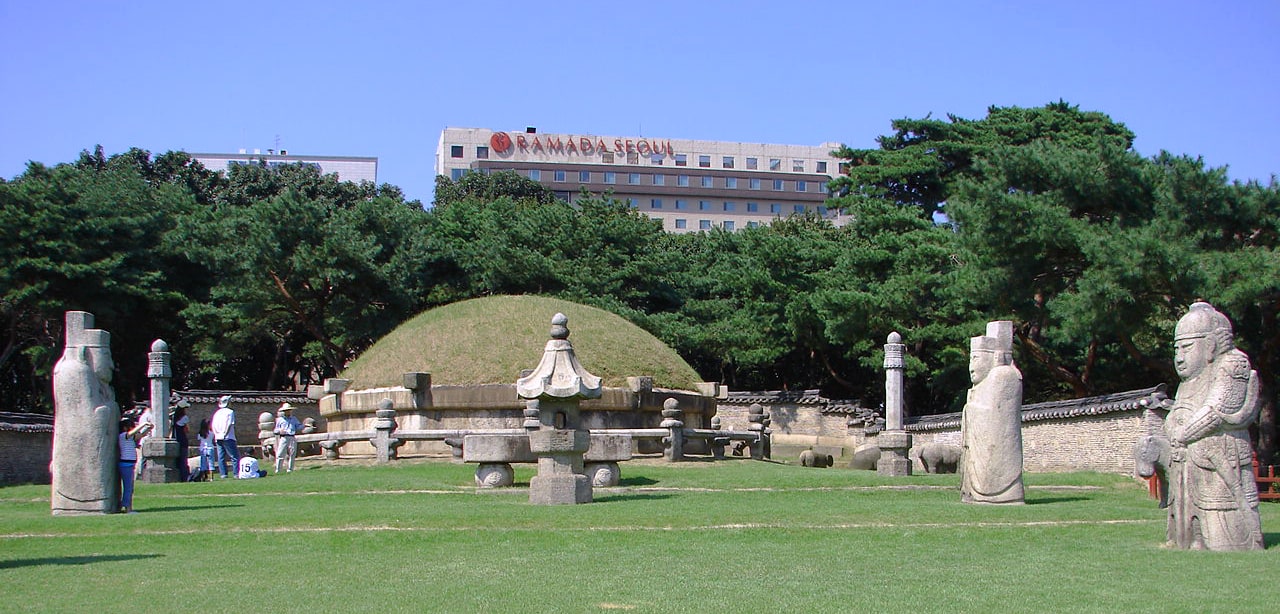 While Gyeongbokgung Palace is the most well-known palace in Seoul, there are several other royal tombs worth visiting. Seolleung and Jeongneung Royal Tombs is one of them. Located in Gangnam, in a peaceful area surrounded by nature and close to Bukhansan National Park, this tomb is the final resting place of several kings and queens of different periods of the Joseon Dynasty, including the very founder of the said dynasty, Kin Taejo. Visitors can explore the tomb complex and learn about the history of the Joseon dynasty.
▶ Korea Cultural Heritage Administration official website with information about Seolleung and Jeongneung Royal Tombs: https://english.cha.go.kr/html/HtmlPage.do?pg=/royal/RoyalTombs_6_Seolleung.jsp&mn=EN_02_04
10. Take a Peaceful Stroll at Jeongdong-gil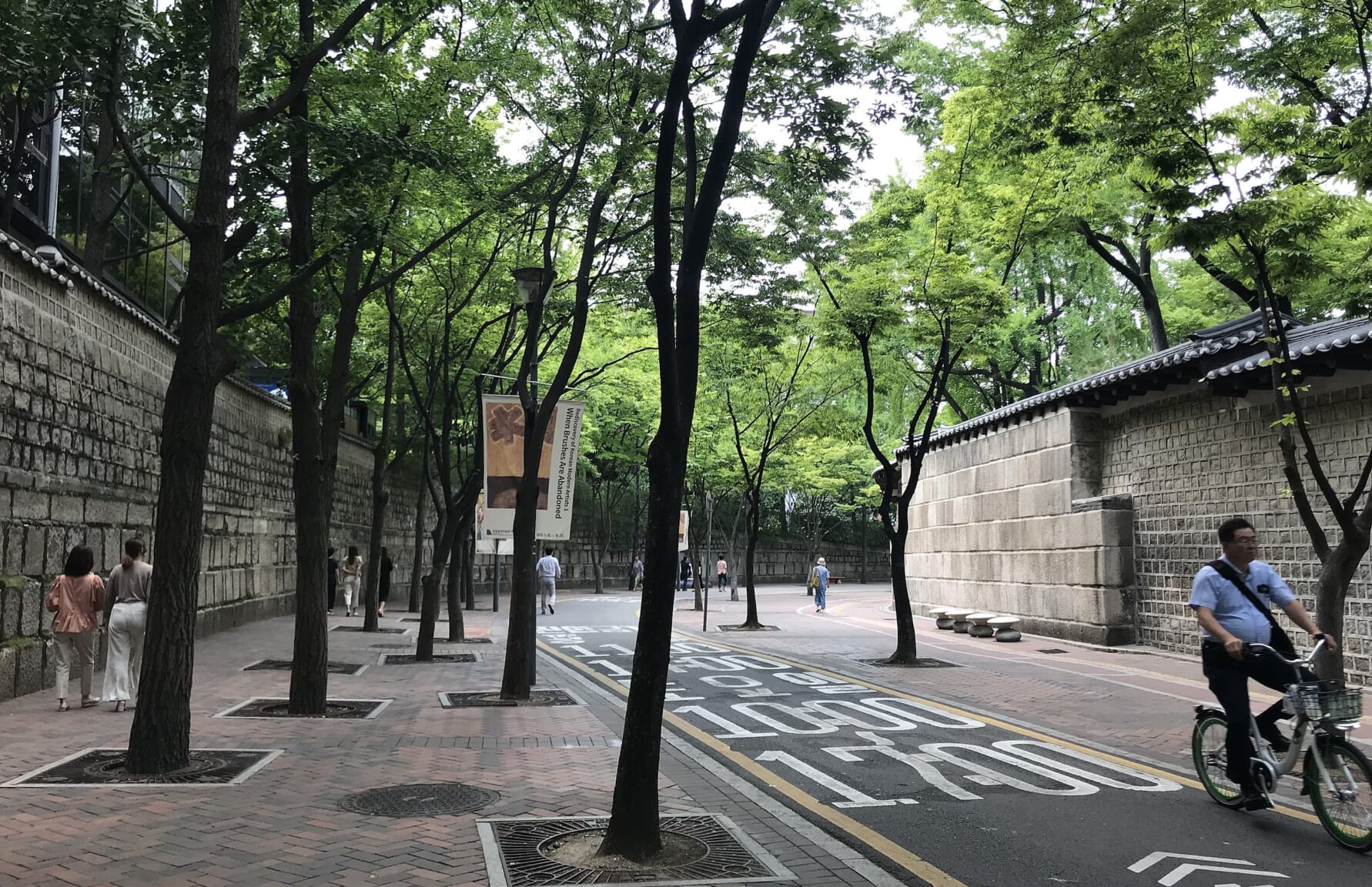 A hidden gem in the heart of Seoul, Jeongdong-gil is a picturesque street lined with historical brick buildings that represent the beginning of the country's turbulent modernization, an interesting contrast to the nearby Deoksugung Palace, the last of the Joseon Dynasty. The first educational facilities for girls were built here, as well as the first Protestant church. But aside from historical considerations, this can be simply a charming road to enjoy the peaceful scenery and impressive architecture. Particularly in spring, as the street is aligned with cherry trees, turning into a pink paradise when in full bloom.
▶ Seoul tourism official website with information about Jeongdong-gil: https://english.visitseoul.net/hallyu/Feel-the-Breath-of-History-Jeongdong-gil_/11391
---
Seoul is a city that's impossible to fully explore in just one trip, which is actually a good thing since you will be left wishing for more! Whether you're looking to shop, eat, or just take in the sights, Seoul is a city that will capture your heart and leave you wanting more. So pack your bags, book your ticket, and get ready to explore the coolest spots in Seoul!
▽Check the best things to do in South Korea below!▽
▽Subscribe to our free news magazine!▽

For more information about traveling in East Asia, check these articles below, too!
▽Related Articles▽
▼Editor's Picks▼
---