Kyoto: 15 Best Things to Do apart from Temples and Shrines
Kyoto Attractions: Best Non Touristy Things to Do in Kyoto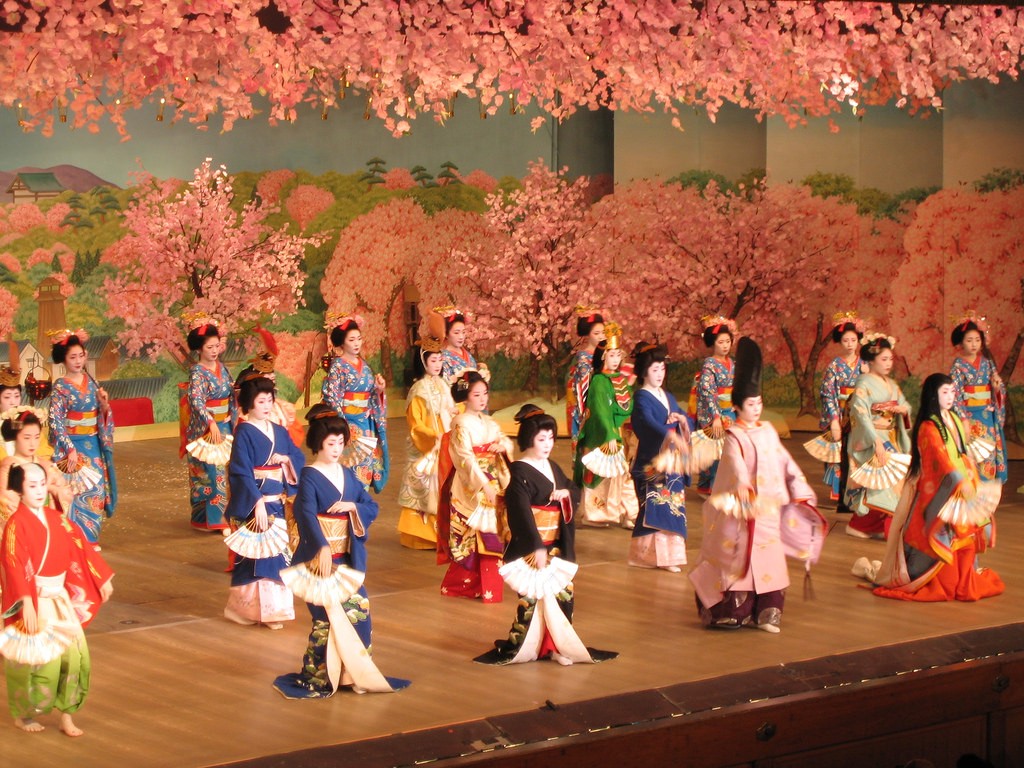 Kyoto is the most popular tourist destination in Japan which is best known for its well preserved historical sites such as temples and shrines and the traditional atmosphere. Accordingly, there are over 4,700 temples and shrines in the city of Kyoto.
While most visitors come to Kyoto to see those astonishing historical monuments, there are also numbers of modern tourist attractions in Kyoto which are lesser known among visitors. If you wish to dig the city deeper, try those places where you can have different experiences ONLY in Kyoto! Here are the best Kyoto attractions apart from temples and shrines.
1. Kyoto Station Building
JR Kyoto Station (京都駅) is one of the most unique and modern structured buildings in Japan which was designed by the Japanese architect Hara Hiroshi. Kyoto Station is where most of tourists terminates by Shinkansen, and offers ultimate services for visitors such as transportation, shopping, tourist information etc. Notably, the station has a observation deck and a sky-walk where you can enter for FREE!
2. Kyoto National Museum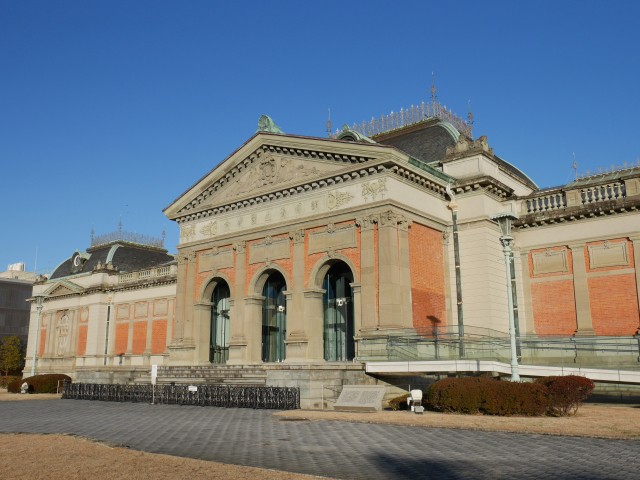 The Kyoto National Museum (京都国立博物館) is one of the major art museums in Japan which was built in 1897. The museum has over 10,000 pieces of arts which are historically and artistically valuable including over 100 national treasures and some of modern art works. There are temporary exhibitions 2–3 times annually.
Fee: 520 yen
Hours: Tuesday to Sunday 9:30 to 17:00 (Entrance until 16:30)
Website: https://www.kyohaku.go.jp/eng/index.html
3. Samurai Sword Experience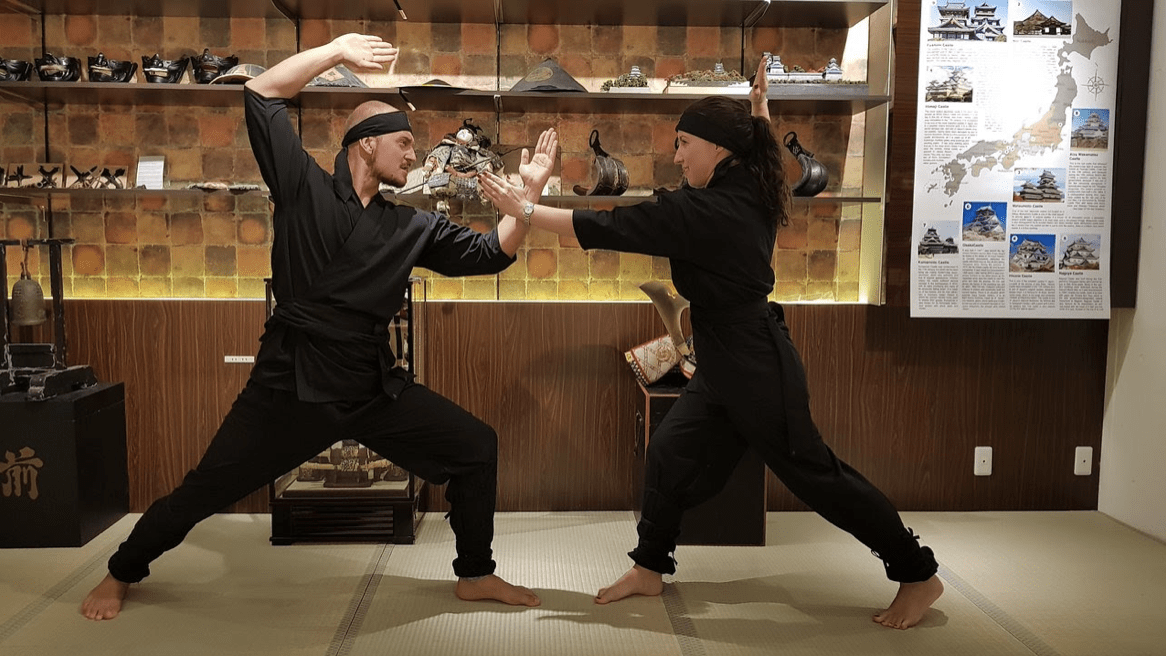 The #1 ranked museum in Kyoto, "Kyoto Samurai & Ninja Museum" offers samurai lessons, samurai dress up, ninja star throw and samurai shows all included in one ticket. The museum also has an option to use a real samurai sword to cut tatami rolls an experience you'd never forget.
Hours: 11:00~19:00
4. Nishiki Market
Nishiki Market (錦市場) is Kyoto's biggest local market street known as "Kyoto's Kitchen". There are all food related products sold like fresh seafood, dry food, cooking tools, tableware and seasonal foods. It's the best place to know and shop Kyoto' food specialties, such as confections, pickles, dried seafood and so on.
Hours: 9:30~18:00
Recommended food tour at Nishiki Market:
Review ▶︎ Nishiki Market: Best Food Walking Tour in Kyoto
5. Sake Brewery Tour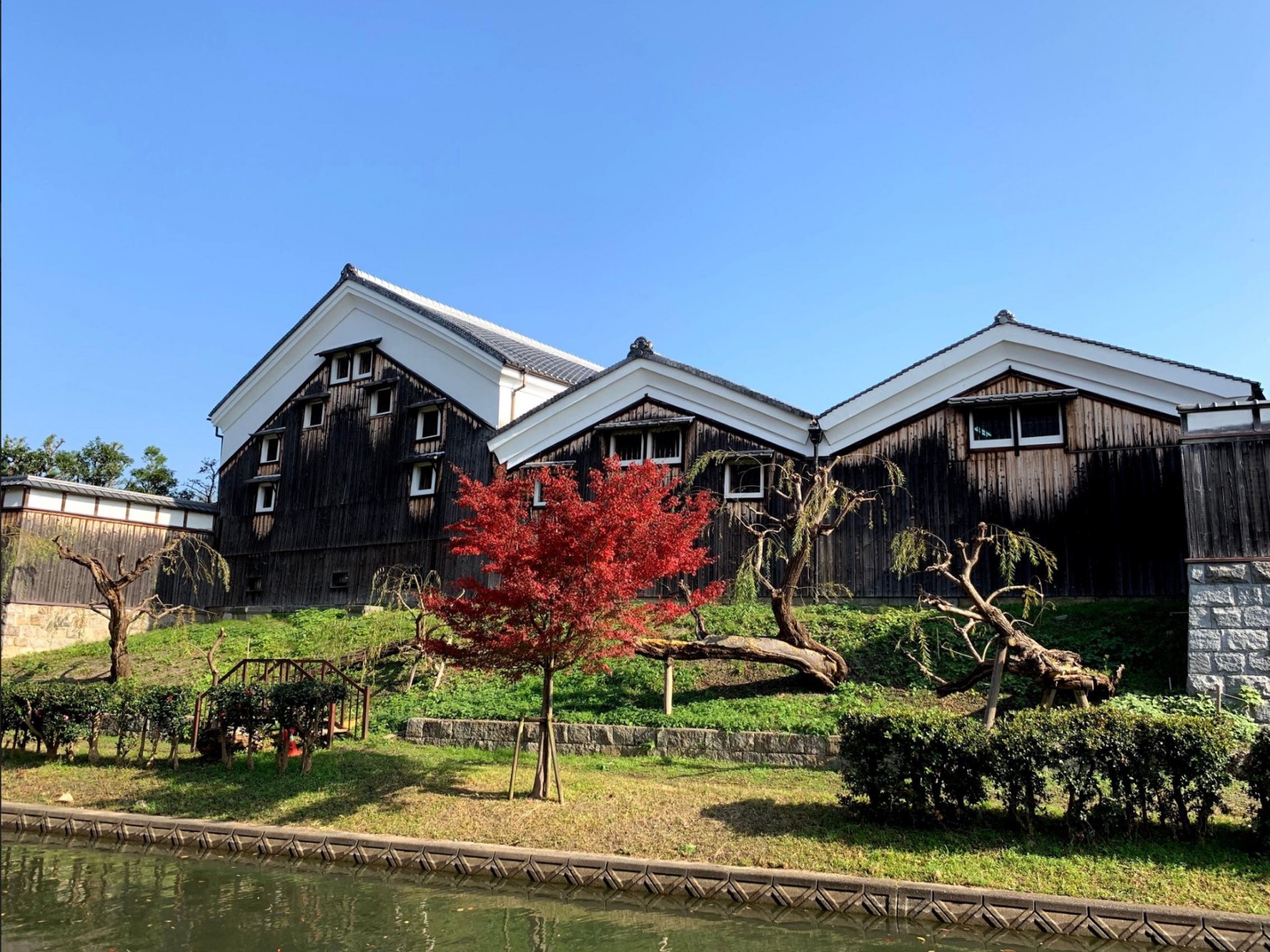 Tour the Kizakura Fushimigura sake brewery in Kyoto, the well-established premium sake brand in Japan. Through the tour, you'll have a privilege to access inside the traditional sake brewery, taste the premium sake with paring light food, and guided through the charming neighbourhood of Fushimi district.
For more detail about the Sake brewery tour in Kyoto, check out the attached link below!
6. Go-Kart
Have an unique and unforgettable experience by driving through the historic town of Kyoto in your favourite game character's costume! Rental Go-Kart is one of the hottest activities in Japan today, and it's available at several cities such as Tokyo, Osaka and Kyoto. See the best highlights of Kyoto by the most extraordinary way 🙂
7. Bar Hopping
Bar hopping is another great way to explore Kyoto's food culture. The tour starts after dark, and the friendly local guide takes you to the hidden bars and Izakaya on the backstreet of Kyoto which may be hard to find for tourists. Get tipsy like locals, enjoy authentic bar food, and watch the different streetscape of Kyoto at night.
8. Join a Cooking Class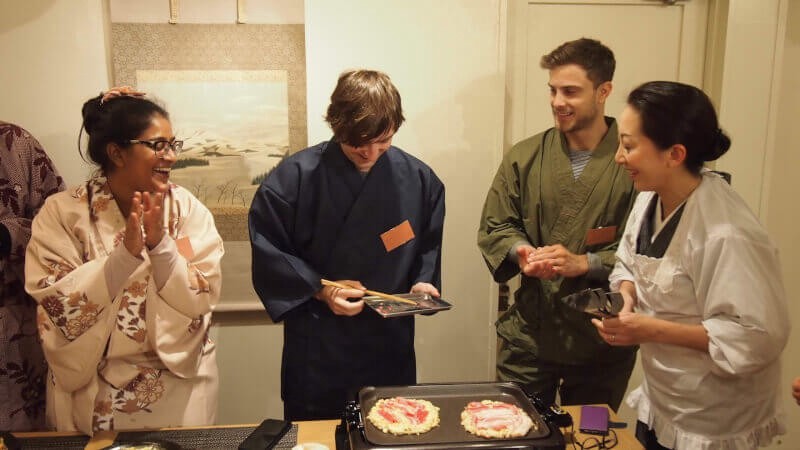 One of the most attractive ways to explore foreign food culture is making the dishes on your own! Numbers of cooking classes are held in Kyoto with the wide selection of authentic Japanese dishes such as Sushi, Ramen, Character Bento Box, Vegan food and more. Check out the attached link below for more cooking classes available in Kyoto today!
9. Michelin Restaurants
Kyoto is one of world's top culinary cities, and there are numbers of renowned restaurants including over 100 Michelin starred restaurants (which is the second most in the world after Tokyo as of 2018). If you wish to have the great quality, authentic Japanese food experience in Kyoto, I'd highly recommend you to pick one of the listed Michelin starred restaurants in Kyoto on the below article.
10. Iwatayama Monkey Park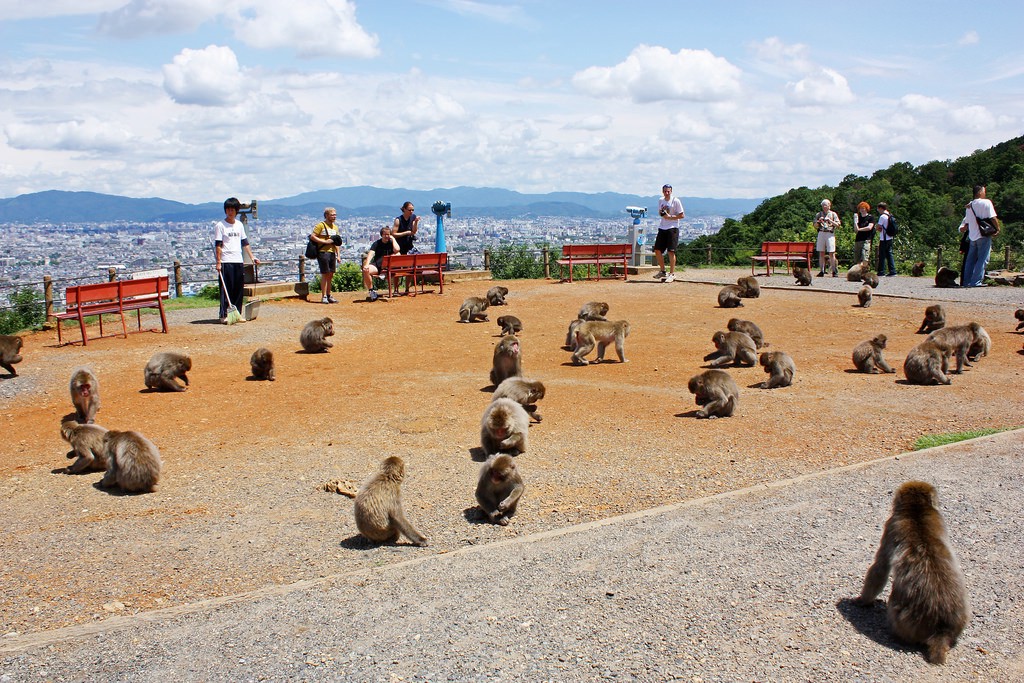 Sagano-Arashiyama mountain is also popular destination in outskirt of Kyoto with its beautiful nature especially in autumn foliage season. The Iwatayama Monkey Park (嵐山モンキーパークいわたやま) is located on the mountain after hiking uphill for about ten minutes. There are over a hundred monkeys roaming freely! The view from the park is also amazing!
Fee: 550yen
Hours: 9:00 ~17:00 (close at 16:00 during winter 11/1〜3/14 )
Website: http://www.monkeypark.jp/Englishpage.html
11. Kyoto Aquarium
Did you even think that Kyoto has an amazing aquarium?? Kyoto Aquarium (京都水族館) was opened in 2012 and it was the first aquarium with only Artificial seawater provided. There are approx 15,000 creatures in 250 different kinds including dolphins, seal and penguins.
Fee: 2,050 yen
Hours: 10:00~18:00
Website: https://www.kyoto-aquarium.com/en/
12. Okochi Sanso Garden
Okouchi Sanso or Okochi Mountain Villa (大河内山荘) is the former home and garden of the Japanese movie actor Denjiro Okochi located in Arashiyama, Kyoto. The villa and the garden is approx 20,000 m2 including several different Japanese gardens, main house, tea house and gates. The best time to visit would be for autumn foliage.
Fee: 1,000 yen
Hours: 9:00~17:00
13. Kyoto Botanical Garden
Kyoto Botanical Garden (京都府立植物園) is the oldest national botanical garden in Japan which was opened in 1924. The 240,000 m2 garden has over 120,000 plants includes Japanese gardens such as bamboo, Bonsai, camellia and cherry blossoms. There are also several European themed gardens.
Fee: 200 yen
Hours: 9:00~17:00
14. Gion Kobu Kaburenjo Theater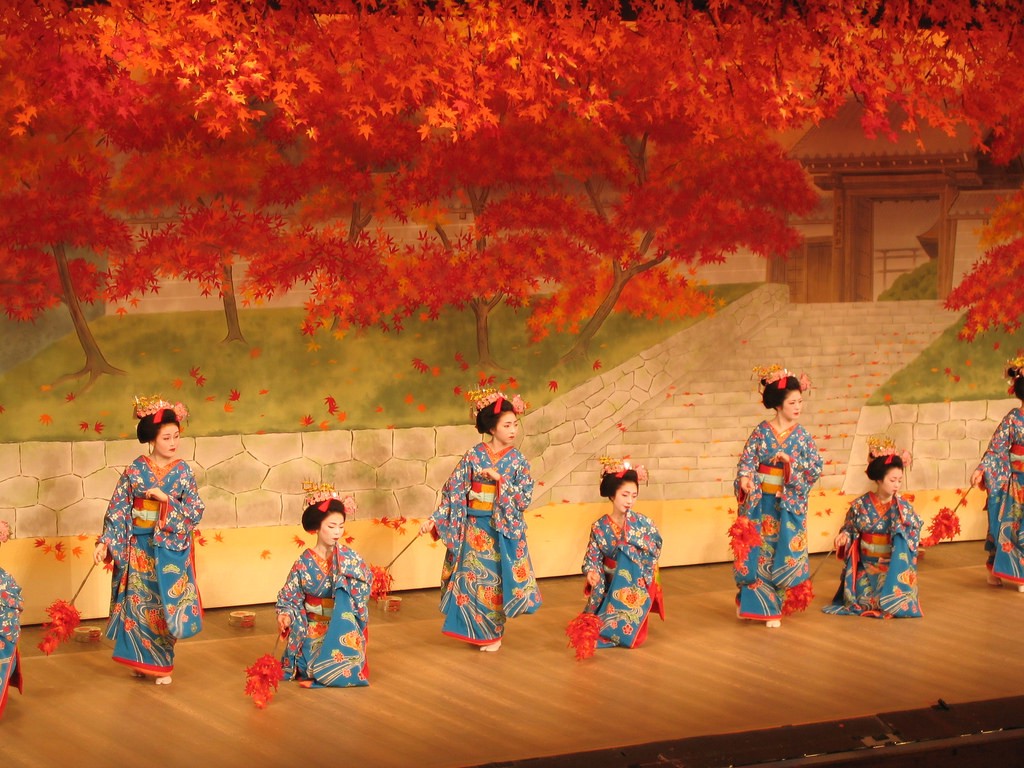 A traditional Japanese performance theatre which was established in 1873. The theatre hosts an annual Geisha performance "Miyako Odori" in every April. The seasonal tradition of Spring in Kyoto is not only cherry blossoms!
Book your tickets! → Miyako Odori Special Seat Tickets
Fee: price starts from 2,500 JPY~
Date: 1st to 30th April
Website: http://miyako-odori.jp/english/
15. Gear Art Complex 1928
A contemporary performing-arts venue in central Kyoto. It's home to the most trended performing arts in Japan "Gear" which is a non verbal performance which has entertained over 80,000 since 2014! Check their unique show only available in this theatre!
Fee: tickets price starts from 2,700 JPY~
Website: https://www.gear.ac/en/
Although temples&shrines are the main attraction of the city, there are plenty spots tourists shouldn't miss in Kyoto! To plan your perfect trip in Kyoto, I highly recommend you to read these related articles below, too!
▽Related Articles▽
▼Editor's Picks ▼
---