What is Conveyor Belt Sushi in Japan
A guide for Kaiten Sushi in Japan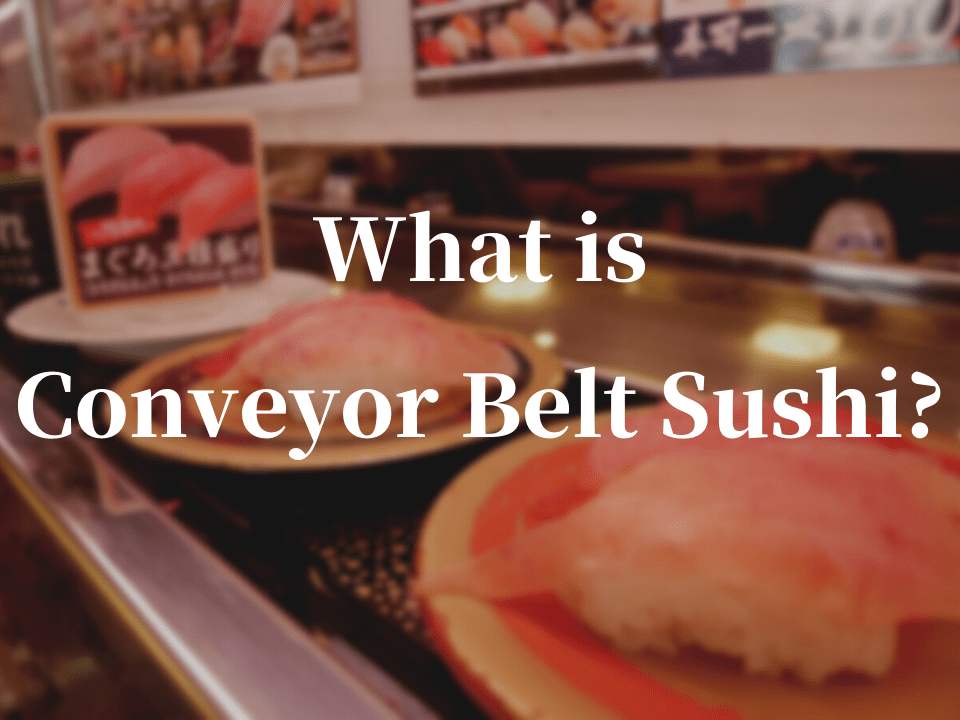 Do you know what is a Conveyor belt sushi restaurant?
Depending on the country you live in, these restaurants might be known with a different name such as "rotation sushi", "sushi go round", or "sushi train". In Japan, these are called Kaiten sushi (回転寿司).
Conveyor belt sushi are, as you may imagine from the name, sushi restaurants where you will see the sushi dishes placed on a conveyor belt that winds through the restaurant.
You may be surprised at the wide variety of conveyor belt sushi restaurants that you will find all across Japan.
For those who have never gone to one of these kinds of restaurants, it might be a little confusing not knowing what to do. That's where this article will hopefully help you.
In this article, I will show you how a conveyor belt sushi restaurant in Japan works, as well as introduce to you 5 of the best conveyor belt sushi restaurants in the country!
---
What is Conveyor Belt Sushi?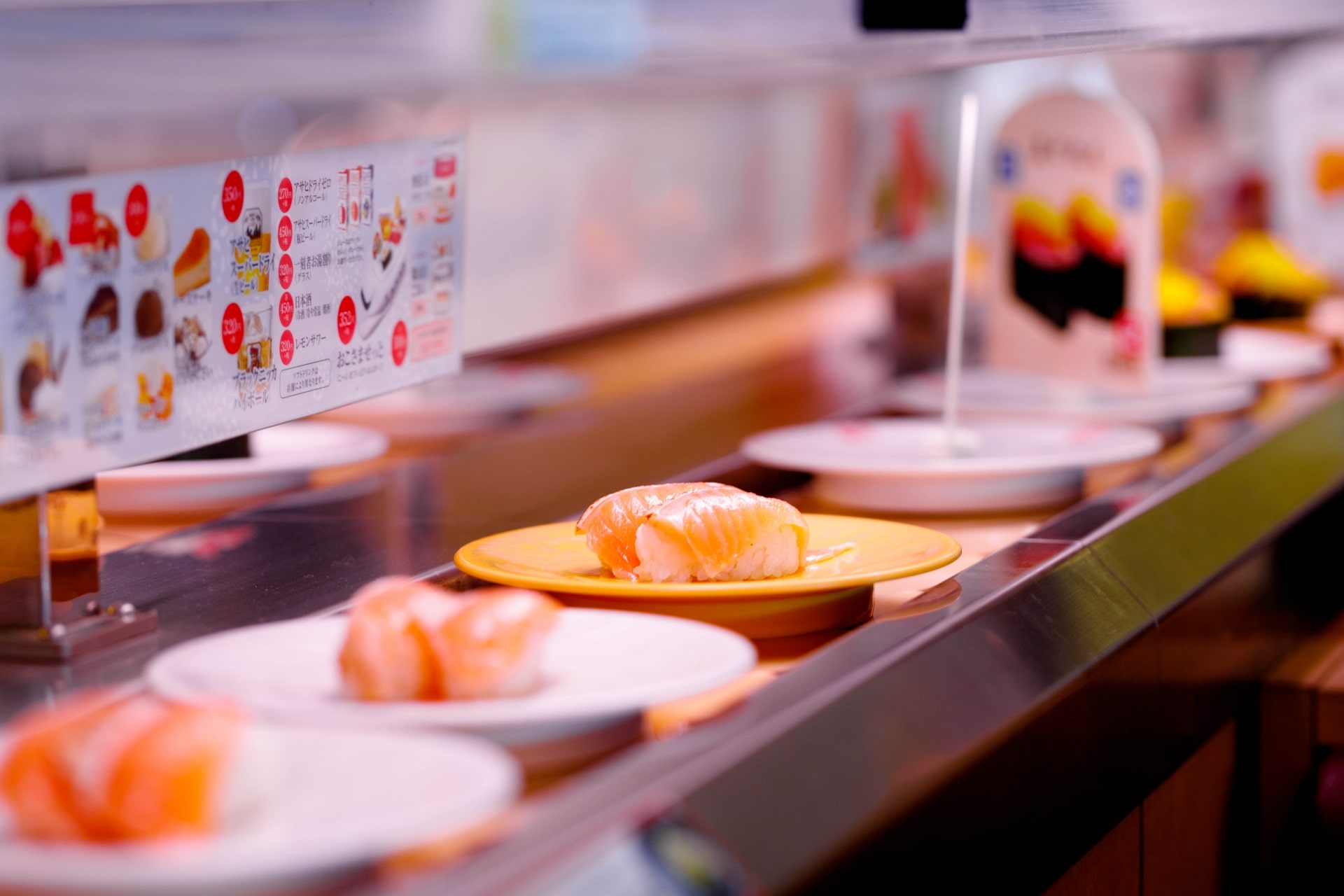 As I mentioned above, conveyor belt sushi are sushi restaurants that implemented conveyor belts that will carry sushi dishes through the restaurant past the diners. Diners can pick the dish if they see one that they want to have.
These restaurants are popular for many reasons. First, simply because it is a fun experience. Also, compared to more traditional sushi restaurants, conveyor belt sushi restaurants are quick, cheap, and less formal. This makes it especially popular among families with small children.
Of course, traditional sushi restaurants have their own charm, and if you are visiting Japan, you definitely should go to a traditional sushi restaurant at least once. However, conveyor belt sushi restaurants are a quick, cheap, and fun alternative you should also strongly consider when visiting Japan!
Now, you may be wondering how these conveyor belt sushi restaurants became a thing.
It all started back in 1958. The first conveyor belt sushi restaurant opened in Osaka. The owner of this sushi restaurant came up with the idea after visiting a beer bottling factory and noticed how the conveyor belt could potentially be a solution to attend more customers at once.
The restaurant became popular, and the system started to be implemented in other sushi restaurants. Now, as you know, has become so popular that you will be able to find a conveyor belt sushi pretty much anywhere across Japan.
How to eat sushi at a conveyor belt sushi restaurant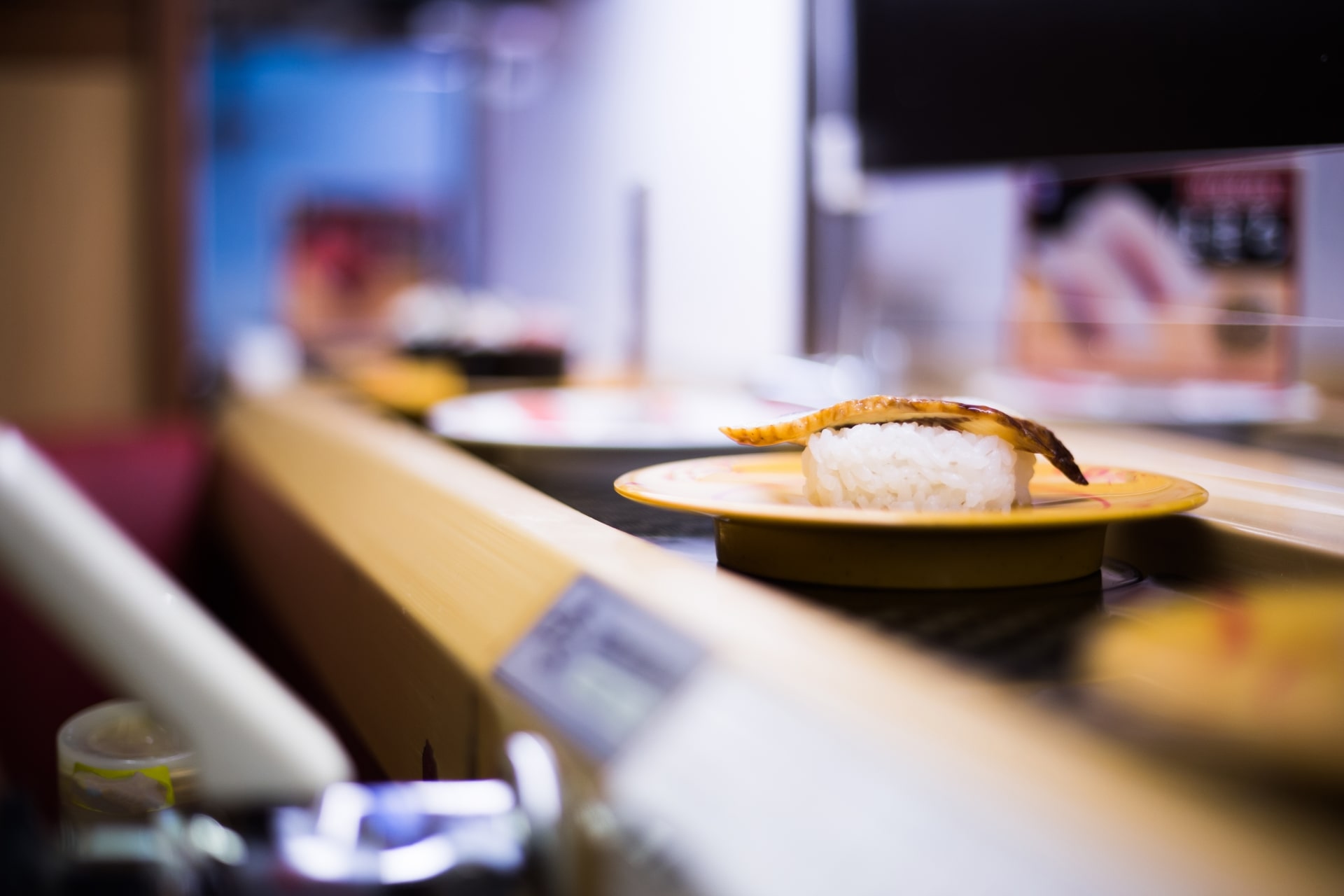 From here, I will show you how to eat at a conveyor belt sushi restaurant, step by step. If you are interested about how to eat at a traditional sushi restaurant, click here.
1. Entering the restaurant
First, when you arrive at the restaurant, at the entrance, restaurant staff will come to guide you to your seat.
In the case that the restaurant is full, you will need to take a ticket and wait until they call your number. This ticket may be given to you by the restaurant staff or by a machine at the entrance.
Conveyor belt sushi restaurants are popular, so depending on the day or hour, there's a good chance you will need to wait. You can avoid all this by just making a reservation beforehand.
2. Sitting at the table or counter
If you come by yourself, restaurant staff will usually guide you to a counter seat. If you come with company, they will guide you to a table.
On the table or counter, you should find chopsticks, a soy sauce container, Sliced ginger, green tea powder, and a cup for your tea.
Wasabi is usually not found on the table. Some restaurants will have the wasabi packets on the conveyor while in other restaurants you might need to order it.
In most cases, green tea is self-serve. Put some of the green tea powder into the cup and then use the hot water dispenser to pour hot water to make your green tea.
3. Taking sushi from the conveyor belt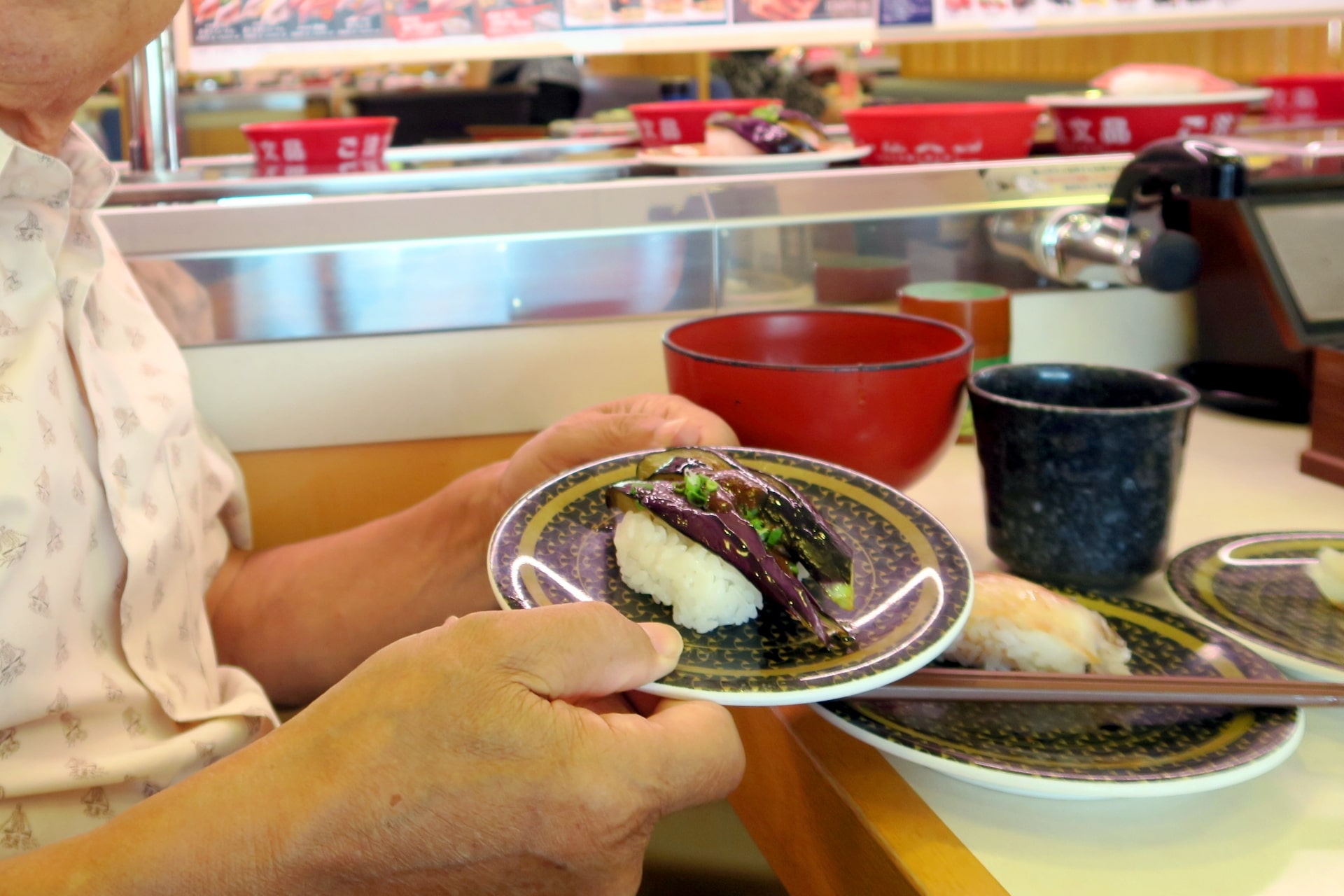 Once you're at the table or counter, you can start taking plates of food off the conveyor belt or order specific dishes.
Diners are welcome to take whatever dish they wish to taste as they pass by. However, dishes that other customers have ordered will come on top of a small platform (usually "ご注文品" written on it). Be sure to not touch these dishes unless they are yours (details in the following section).
You will notice that sushi plates will usually come with two sushi pieces.
When picking a plate, you might wonder how long has this plate been rotating on top of the conveyor belt. But no need to worry. Nowadays, most of these restaurants keep track of this and will assure to remove any plate that has been in rotation over a certain amount of time.
4. Ordering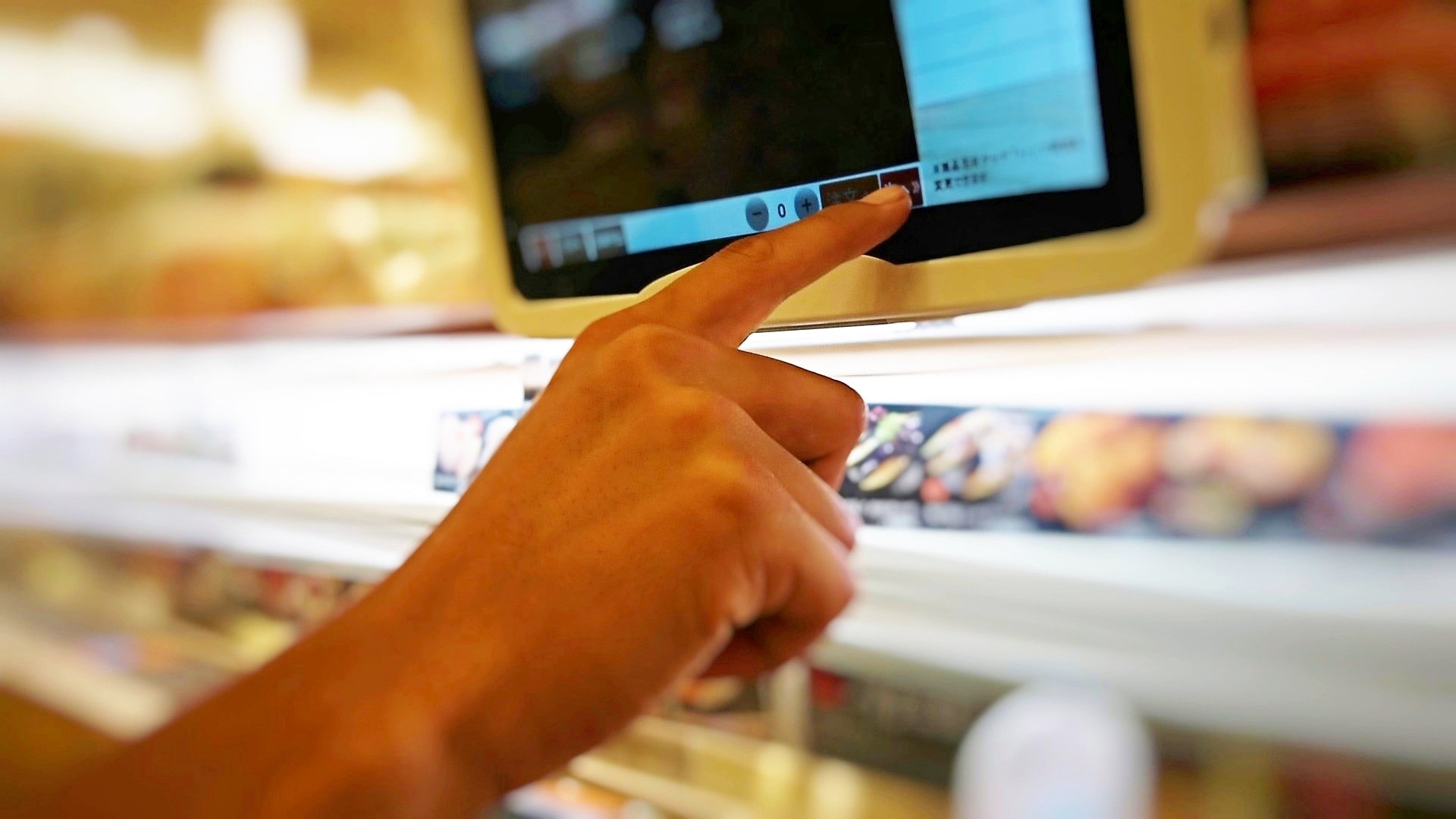 If you don't seem to find what you want to eat on the conveyor belt, you can simply order it.
Also, although being a sushi restaurant, you will find many other foods such as miso soup, fried chicken, french fries, soft drinks, alcoholic beverages, deserds, etc. These foods wont just be rotating on the conveyor belt, so you will need to order them.
However, here is where things can be different depending on the system of the restaurant. In most cases, there's a tablet on the table that you can use to place your order. Look for the "English" button so that you can order in English. If there's no tablet, this means that you will need to place the order to either a staff member or to the sushi master directly.
In the case that there's a tablet
Order whatever you wish and push the "order" button to send your order to the kitchen.
The ordered plates will come to you on top of a small platform. A melody will start playing a few seconds before the order will arrive. Be ready to take your plate since it won't stop in front of you.
In some cases, you will notice that there are 2 conveyors. One is the free conveyor which you can take any plate if you wish. The other conveyor is specifically for ordered plates.
In the case that there isn't a tablet
In the case of smaller conveyor belt sushi restaurants, diners can place their orders directly with either a restaurant staff or the sushi master behind the counter.
Your order may come to you via the conveyor belt or the sushi master may bring it directly to you.
5. Regarding the plates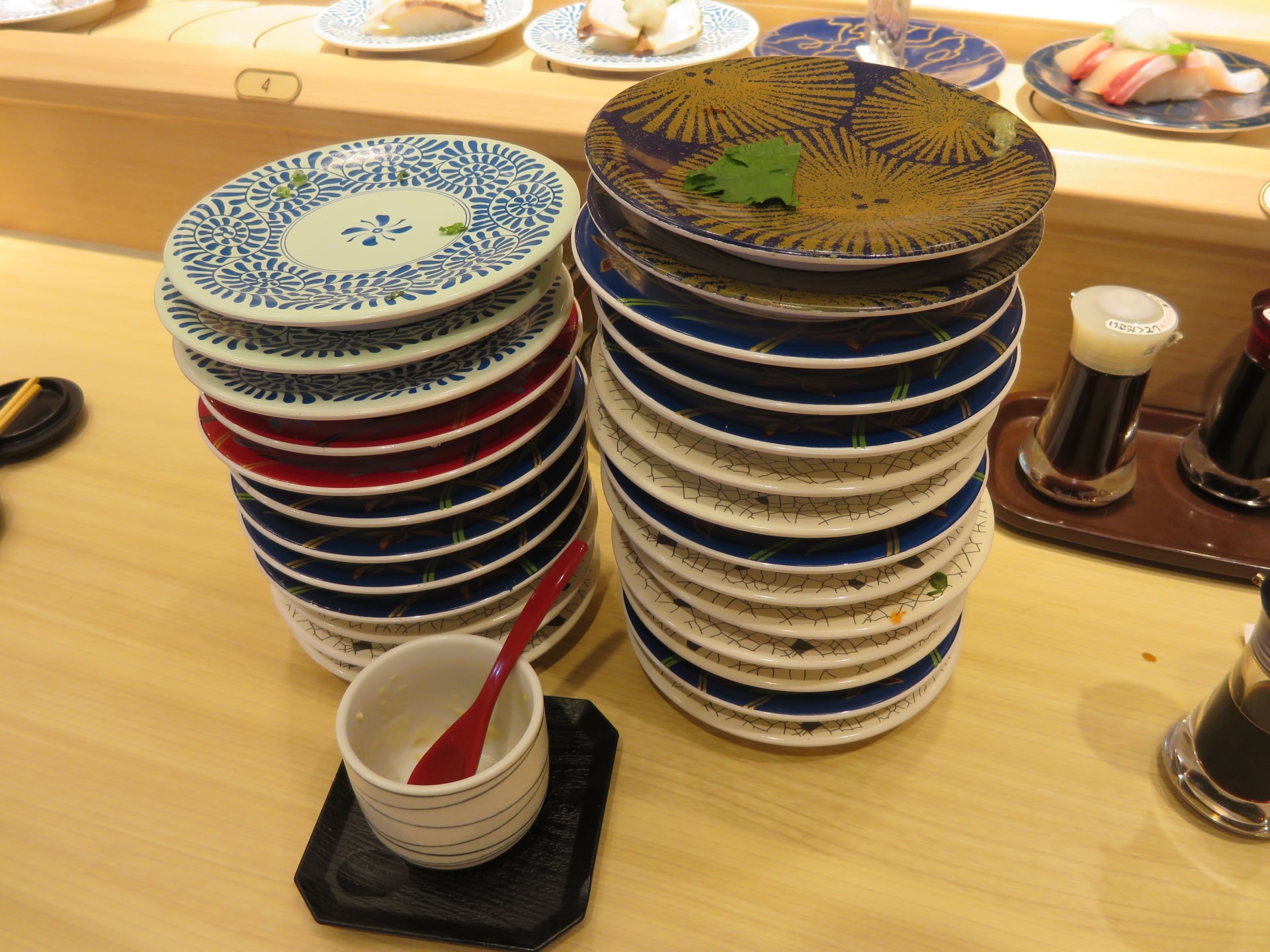 Be aware that not all dishes are the same price. Depending on the price, the plate color or design will be different. Prices will be indicated in a sign on the wall or in the menu. In most cases, price per plate starts at around 100 yen.
As you are eating, stack the empty plates at a side on your table. this will be important later on.
6. Finishing
When you're full and ready to leave, call a staff member either directly or using the tablet.
A restaurant staff member will come and count the stacked plates on your table to determine the total price. The staff member will give you the bill which you take to the front of the restaurant on your way out so that you can pay there.
7. Things to be careful
Here are some things you need to be careful when going to a conveyor belt sushi restaurant.
Don't touch any plate on the conveyor belt unless you are sure that you're taking it.
Do not put plates back onto the conveyor belt.
In the case you're in a restaurant where you order directly to the sushi master, make one or two orders in one time as opposed to making 5 or 6 orders at once.
Be sure to take cash because some of these restaurants will only accept cash. Or be sure to check if you can pay with a credit card.
5 Best conveyor belt sushi restaurants
From here, let me introduce to you our 5 picks for conveyor belt sushi restaurants in Japan. All of these restaurants offer information on their website in English.
1. Sushiro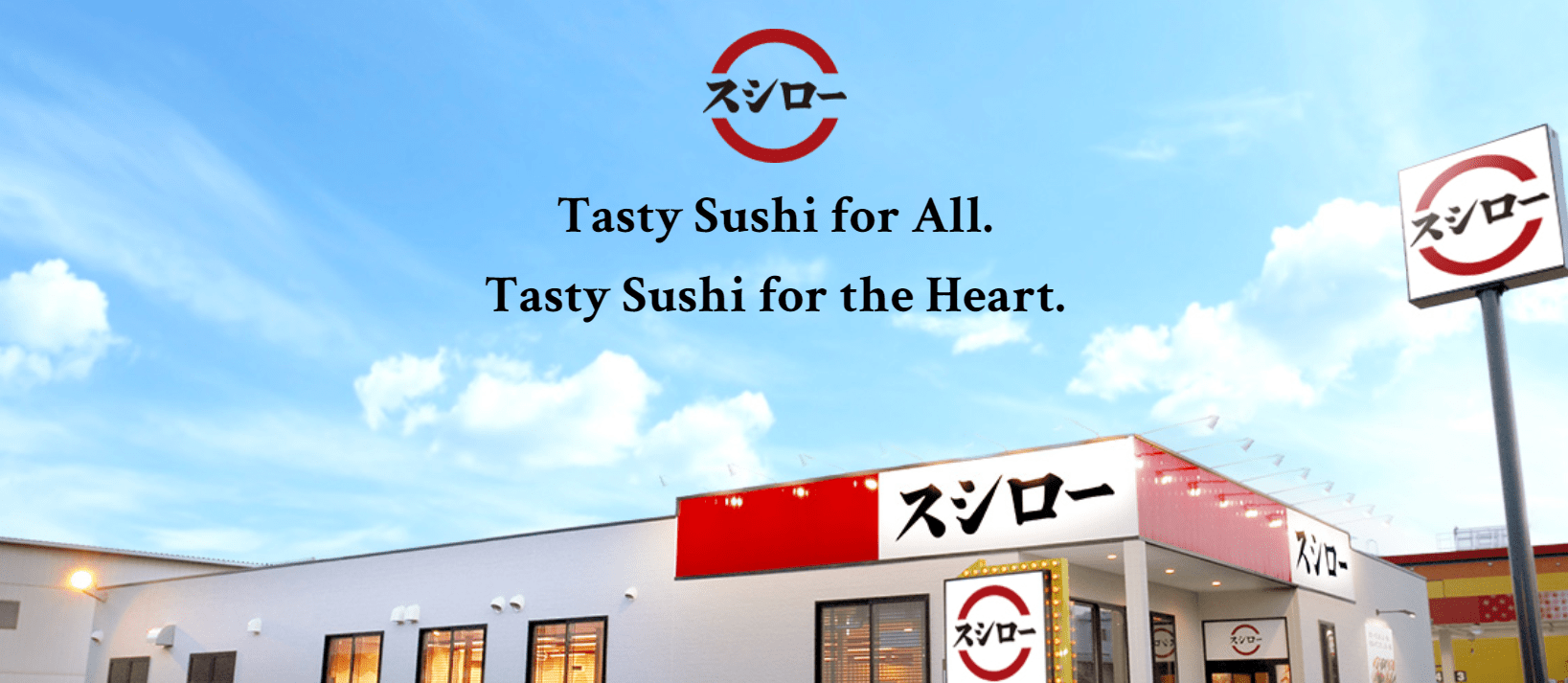 Sushiro (スシロー) is arguably the most popular conveyor belt sushi restaurant chain in Japan. First opened in 1984 in Osaka, it has now expanded all across Japan, having over 600 restaurants.
Although being a little more expensive than other chain restaurants, it is popular for its quality. It also offers a wide variety of deserts.
▶Official Website: https://www.akindo-sushiro.biz/en/
2. Kura sushi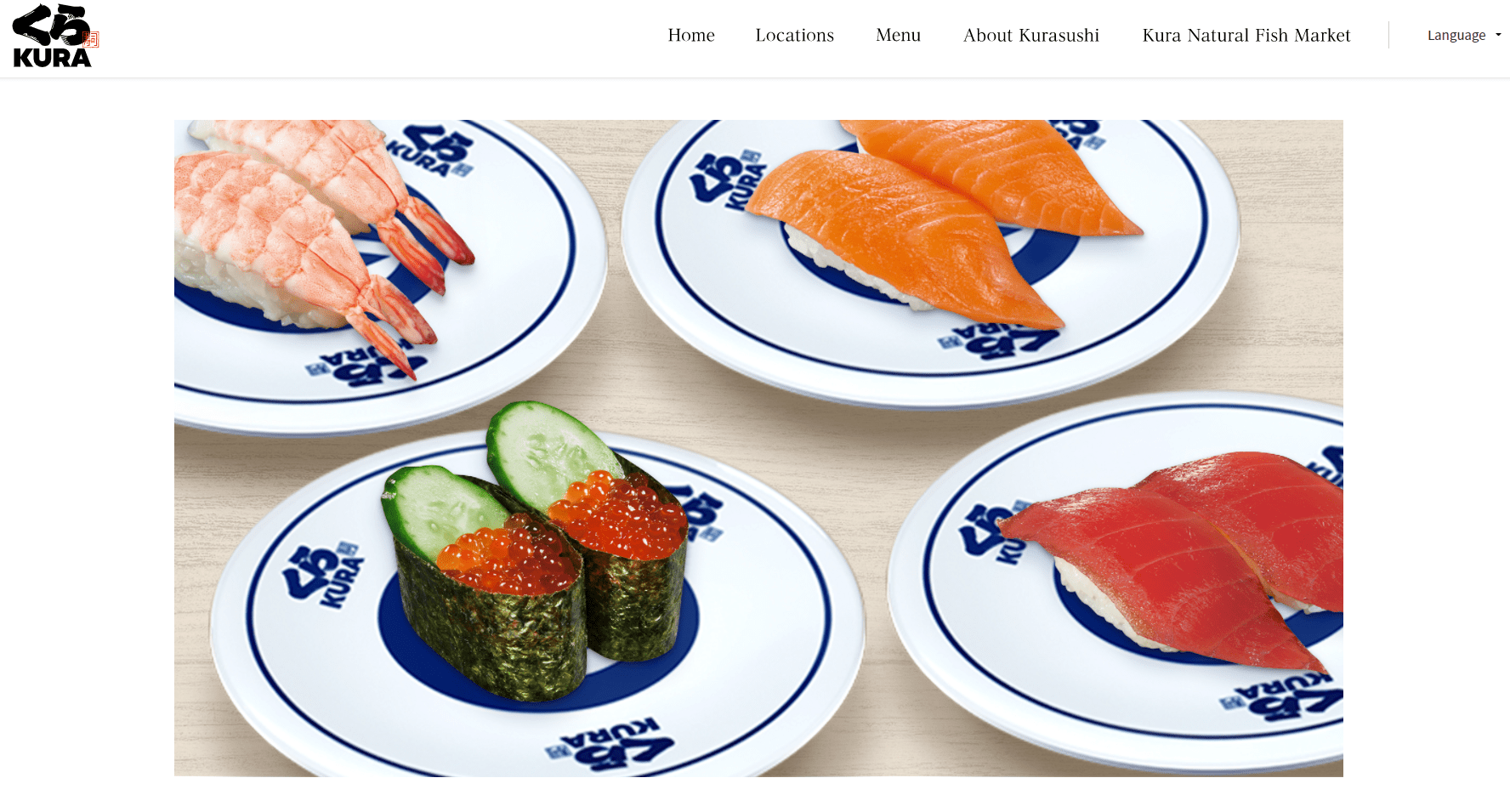 Kura sushi (くら寿司) is another very popular conveyor belt sushi chain. It opened its first restaurant in Osaka in 1977. It has over 500 restaurants including restaurants in the US and Taiwan.
Kura sushi has a slot where you can insert the empty plates in exchange for the opportunity of winning a small prize(usually a toy). This makes Kura sushi a popular one among children.
▶Official Website: https://www.kurasushi.co.jp/en/
3. Gansozushi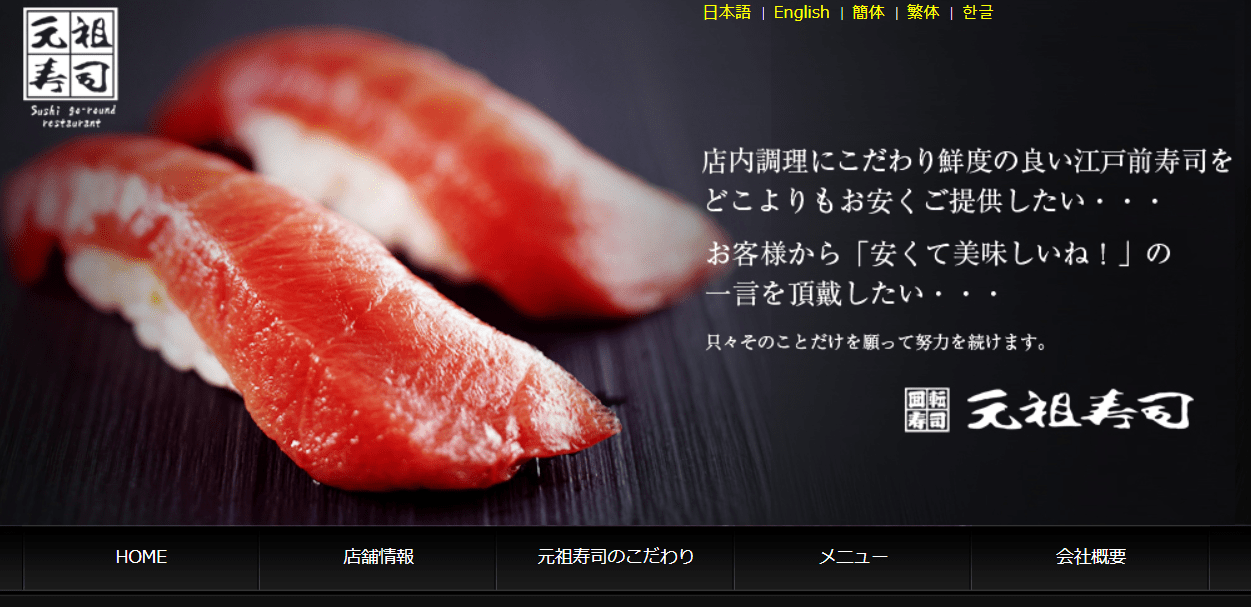 Gansozushi (元祖寿司) is a conveyor belt sushi chain that focuses on the Kanto area, having 25 restaurants across Tokyo, Kanagawa, and Chiba.
The most famous branch is without a doubt the Shibuya branch which is located in Center Gai. You will also find one at Narita Airport.
▶Official Website: http://www.gansozushi.com/
4. Katsumidori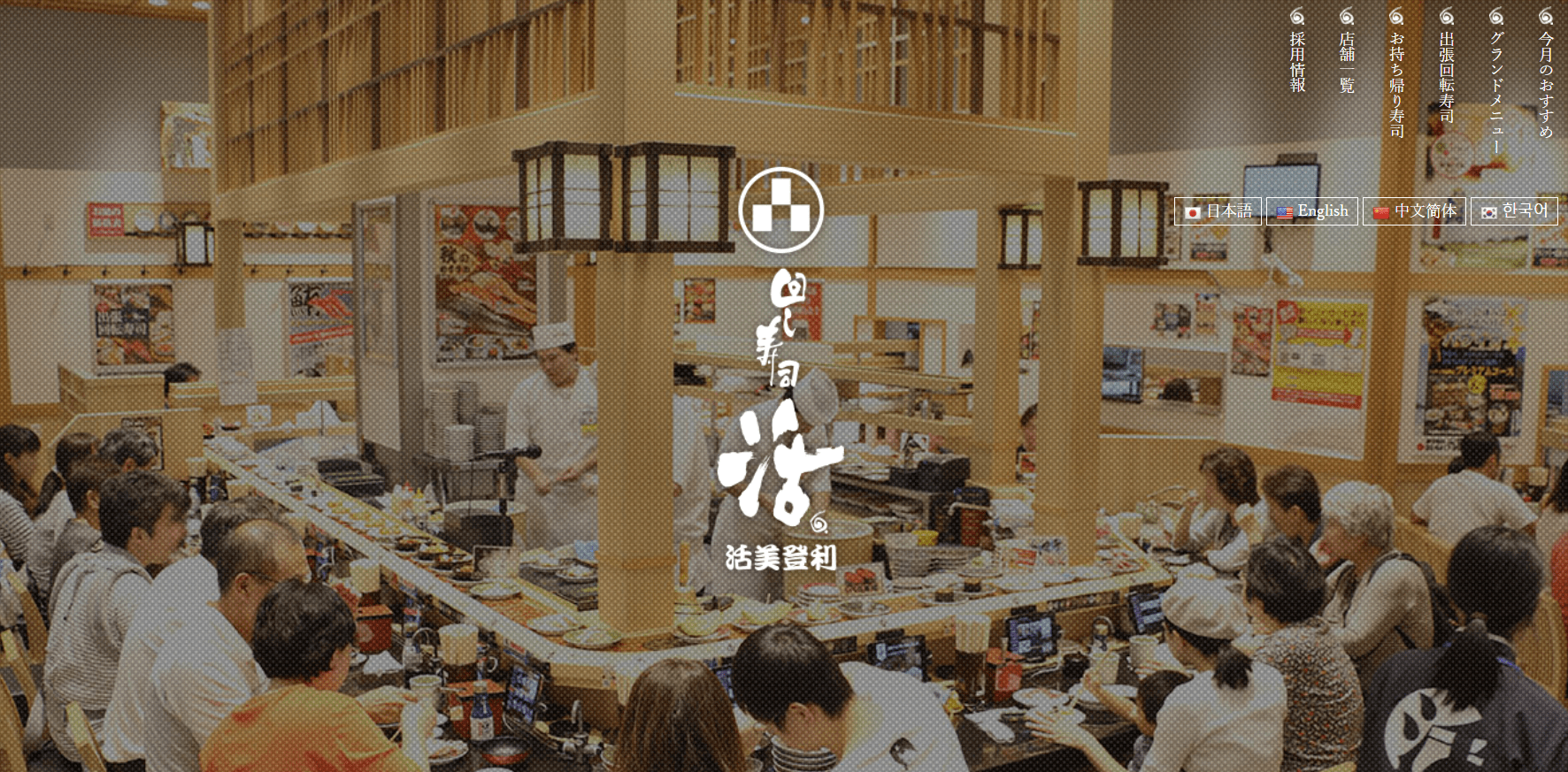 Katsumidori (活美登利) is another Conveyor belt sushi restaurant chain that specializes around Tokyo. Although it does have a branch restaurant in Waikiki, Hawaii.
It is a relatively new chain, opening its first restaurant in Tokyo in 2002, and although being relatively more expensive than other conveyor belt sushi restaurants, it compensates with its good quality.
▶Official Website: https://katumidori.co.jp/shop/en/
5. Toriton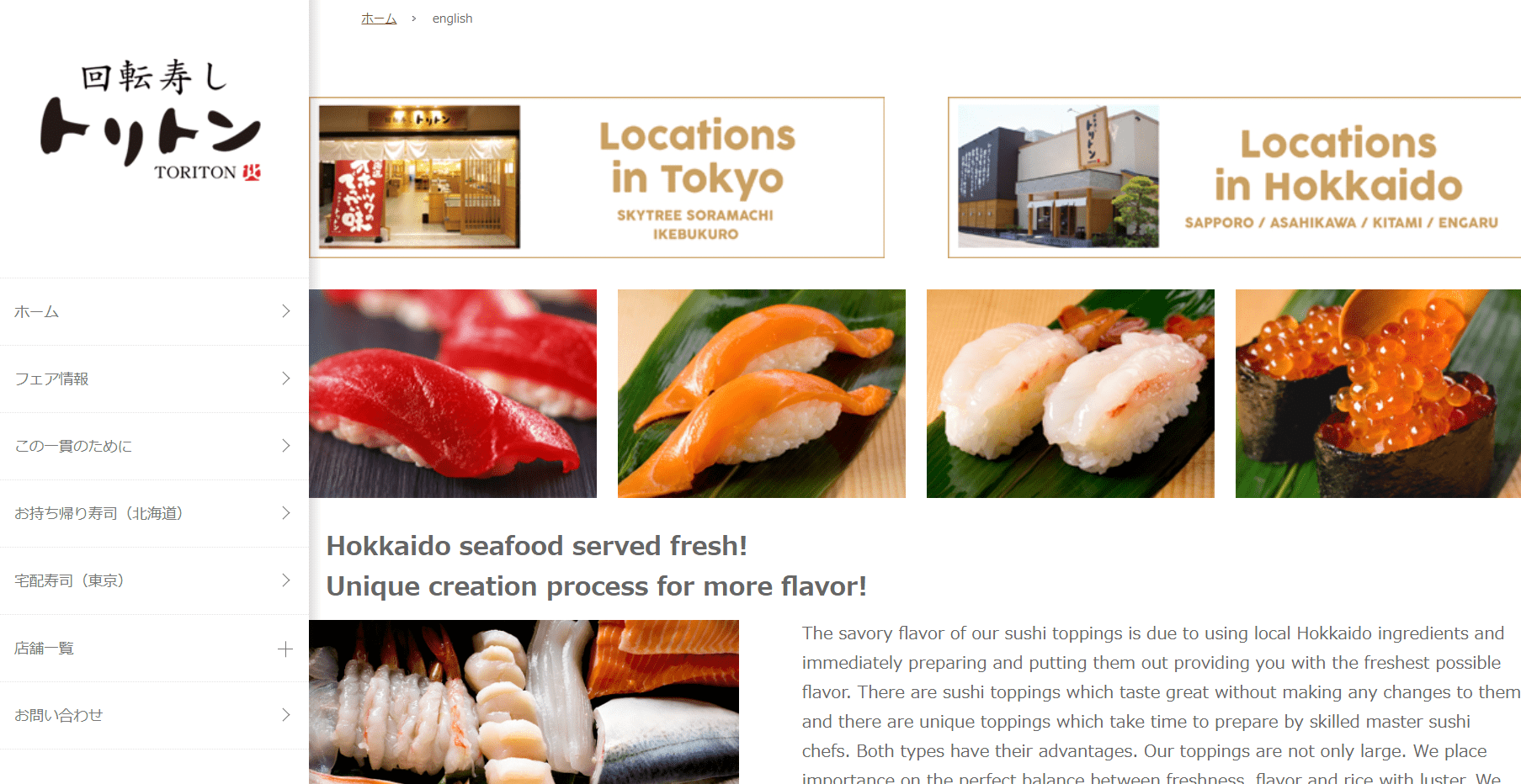 Toriton (トリトン) is a Conveyor belt sushi restaurant that originated in Hokkaido. It has currently 15 restaurants, most of which are located in Hokkaido. You can find 2 of them in Tokyo though. One in Tokyo Skytree Soramachi, and the other in Ikebukuro.
Hokkaido is famous for its great variety and quality of fish. Toriton offers this Hokkaido quality at their restaurants, meaning you will find many sushi that you won't find at other conveyor belt sushi restaurants elsewhere.
▶Official Website: http://toriton-kita1.jp/english/
---
I hope this article was helpful. Going to a traditional sushi restaurant is, of course, a must. However, I suggest that you also consider going to a conveyor belt sushi restaurant at least once during your visit to Japan. I promise it is a completely different experience.
If you are interested in Sushi, here are more articles you may find interesting!
▽Related Articles▽
▼Editor's Picks▼
---