Meat Sushi : Best NIKUZUSHI Restaurants in Tokyo
From Wagyu beef to horse meat, best Meat Sushi (Niku Sushi) restaurants in Tokyo 2019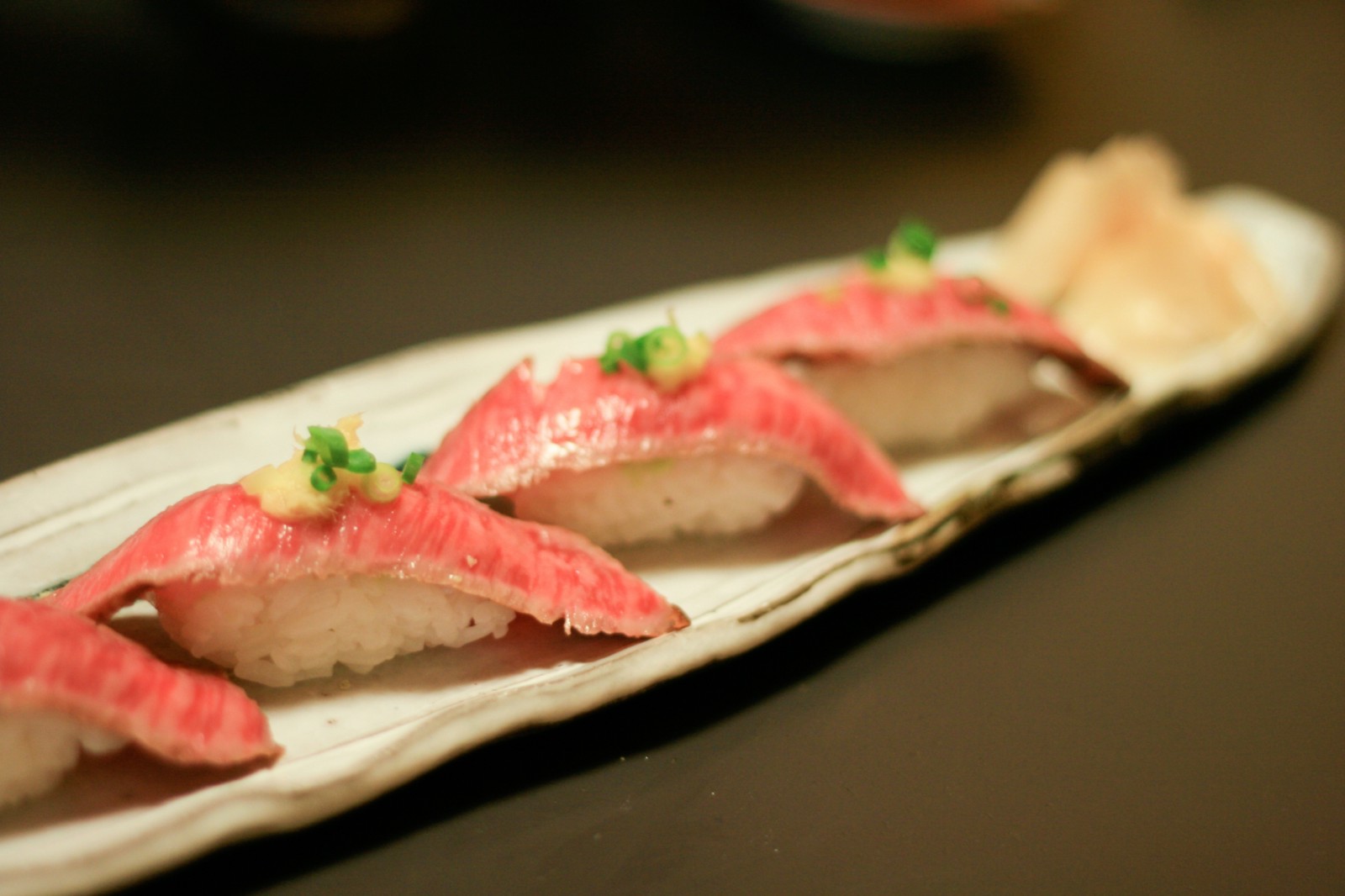 Sushi is the most famous signature dish of Japan, and popular worldwide. Usually Sushi are made with fresh raw seafood with vinaigrette rice, but nowadays, many restaurants in Japan serve creative and modern Sushi dishes, and one of them is Meat Sushi (Nikuzushi/肉寿司). Meat Sushi is becoming hugely popular among foreign visitors to Japan and it's a great option for those who don't eat seafood products yet still want to enjoy the traditional Japanese dish, Sushi.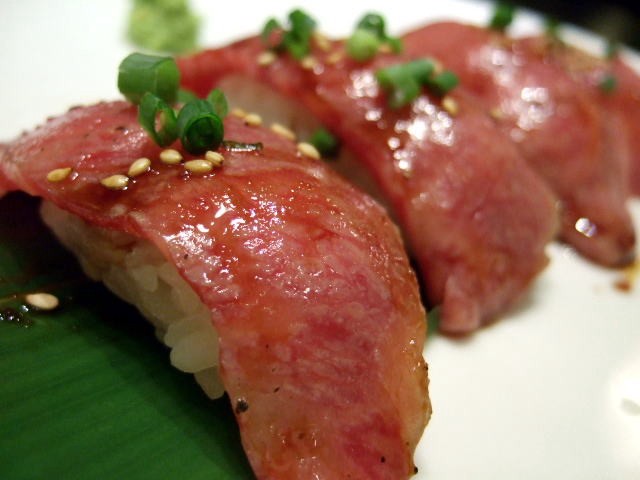 Various kinds of meat sushi can be found in Japan today, including high quality Japanese beef, Wagyu Sushi, horse meat, chicken etc. If you're a meat lover or looking for a whole new Japanese food experience, you should definitely go to one of meat sushi restaurants in Japan. Today, I have picked 7 Nikuzushi restaurants in Tokyo including Shibuya and Ginza area!
1. Kato Shoten Nikuzushi Ebisu-Yokocho (加藤商店肉寿司 恵比寿横丁店)
Kato Shoten Nikuzushi is located at Ebisu-Yokocho, the famous Izakaya Alley where about 20 restaurants and bars gather near Ebisu Station. Various kinds of meat sushi (Wagyu beef, pork, chicken and horse meat) are served at affordable price.
2. Umaebisu (うまえびす)
At Umaebisu, various types of dishes using high-quality horse meat are served including meat sushi. The restaurant offers a wide selection of Japanese sake which goes perfectly with meat dishes.
3. Ginza Koso ( ギンザ コウソウ)
Ginza Koso is located in Ginza area, Tokyo, serving delicious and creative dishes using the great quality A5 ranked Wagyu beef (Japanese Black). Try their raw beef dishes including Wagyu Sushi and Sashimi.
4. Yoroniku (よろにく)
Yoroniku is a Yakiniku (Japanese Style BBQ) restaurant serving high ranked quality Wagyu beef. Accordingly, Nikuzushi was innovated in this restaurant originally! It's one of the hardest yakiniku restaurants to book seats in Tokyo.
<<Reservation for Yakiniku (BBQ Beef) at Yoroniku in Tokyo!>>
5. Bouya (房家)
Bouya is a long established Yakiniku restaurant serving the fresh and quality Wagyu beef dishes at reasonable price. The restaurant purchase the whole caw which makes then possible to serve some of the rare parts of the meat at low costs.
6. Rocky Barikiya (ロッキー馬力屋)
Rocky Barikiya is a horse meat restaurant/bar serving creative dishes using well selected horse meat across the country. The restaurant is located only 5 mins away from Shibuya Station.
7. Kaulana CORN BARLEY (カウラナコーンバレー)
Kaulana CORN BARLEY is a Hawaiian style dining where you can enjoy craft beer with a variety of meat dishes using both domestic and imported meat. All you can eat and drink course is also available.
For more info about restaurants in Tokyo, please check out these articles, too!
▽Related Articles ▽
▼Editor's Picks▼
---