Ways to Move from Naha Airport
Different options of transportation from Naha airport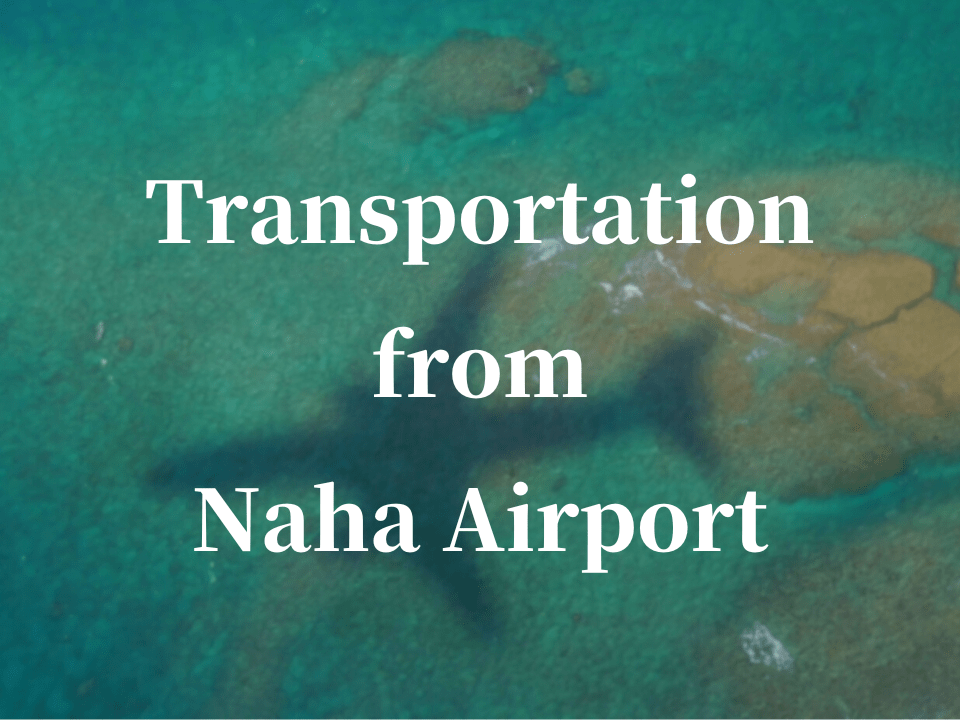 Naha Airport (那覇空港) is the main airport in Okinawa prefecture. If you are planning on visiting Okinawa, then it is most likely you will be arriving at this airport.
Okinawa might be a relatively small prefecture, however, that doesn't mean transportation options are limited. In fact, there are many ways you can get to your destination in Okinawa from Naha airport.
In this article, I will introduce to you the different types of transportation options you have from Naha airport as well as the destinations you can go to using those options.
*Please note that this article contains affiliate links.
---
Monorail from Naha airport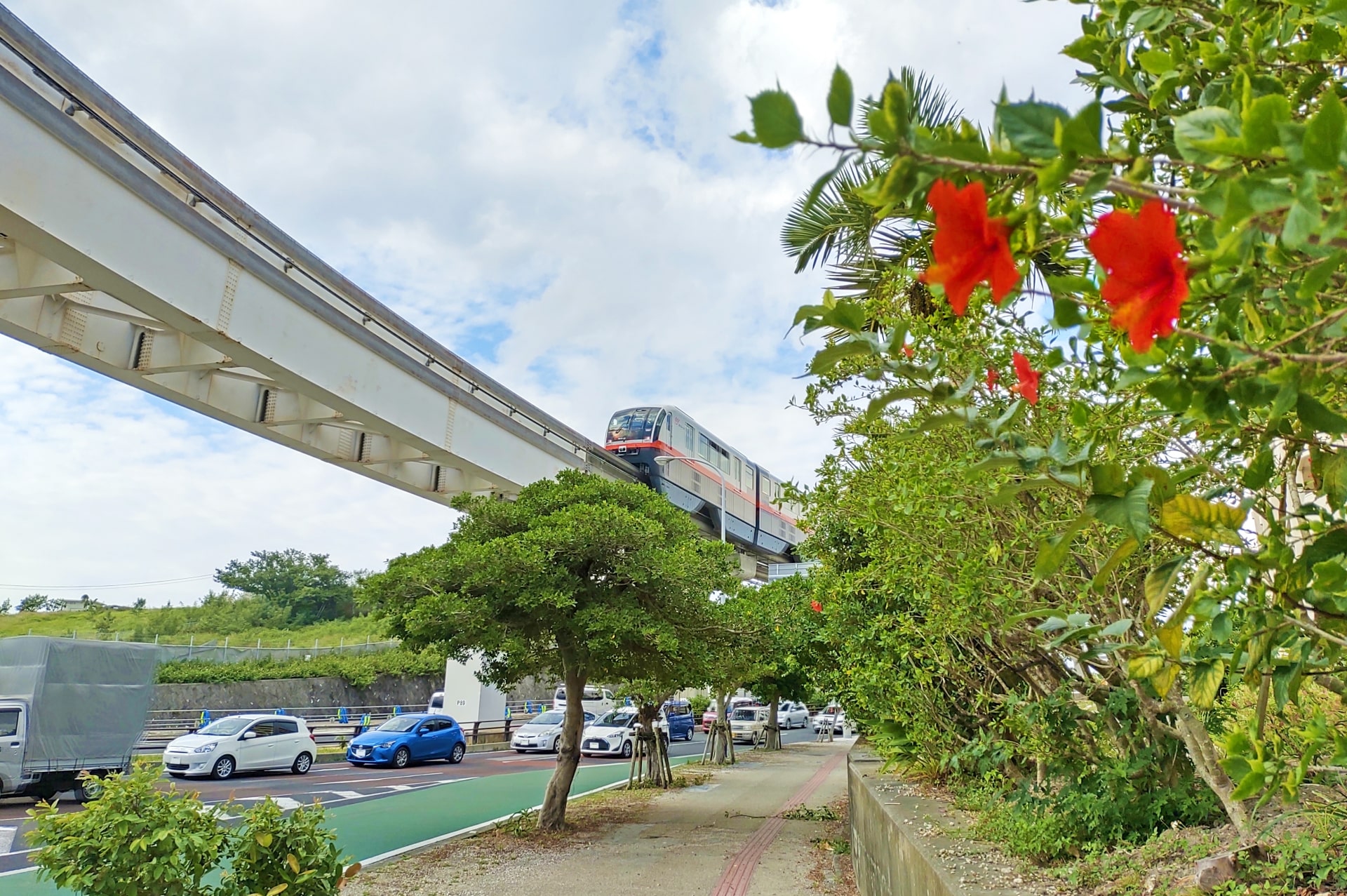 There are no trains in all of Okinawa at this moment, however, there is one monorail line that extends from Naha airport to Urasoe city (浦添市). This monorail is officially called the "Okinawa Urban Monorail", but it is more commonly known as the "Yui Rail".
The Yui Rail doesn't cover much ground relative to the size of the Okinawa main island, so it won't be very useful if your final destination is far from the airport. Even if you are planning on staying within Naha city, depending on the hotel, you mingt need to get a taxi from the nearest station.
However, if your hotel is actually located near one of the monorail stops, then this would be without a doubt the cheapest oftion for you. So you should first check if this is a viable option for you. You can check more details about the places that Yui Rail stops on the official website.
Buses from Naha airport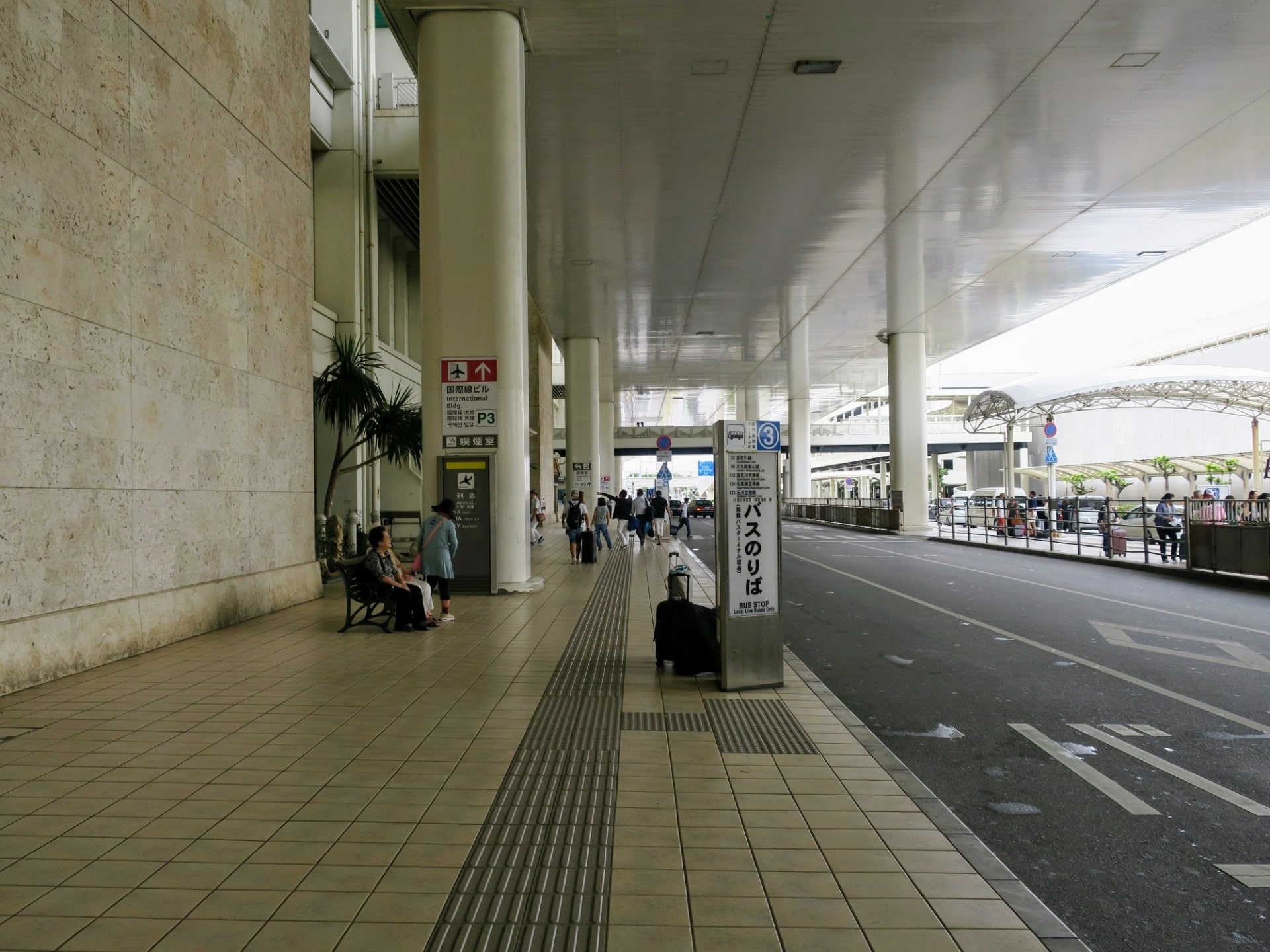 The next option of transportation from Naha airport is the bus. Naha airport has four bus stops dedicated for four types of buses which are the limousine buses, shuttle buses, long-distance buses, and the regular buses.
The Limousine buses are the buses that will stop at several rizort hotels. it definitely covers a much larger distance compared to the monorail. If you're planning to stay at a rizort hotel, bu sure to check if the limousine bus will stop at your hotel or a nearby one.
The Shuttle buses are buses that will cover a similar distance compared to the limousine buses, but instead of stopping at specific hotels, it will stop at popular spots. If you are not bringing a lot of luggage and want to visit a tourist spot before heading to your hotel, this might be a good option for you. There is also the possibility that the place where you're staying happens to be nearby one of the bus stops, so this is another thing you might want to check.
The Long-distance buses, similar to the shuttle buses, will stop at various locations throughout a specific route. It stops at different locations than the shuttle bus. So, if neither the limousine bus nor the shuttle bus stops near your destination place, then this is another bus that you could check to see if it stops nearby your destination.
Then there are the regular buses, which are just like any other bus that you can take at any place in Japan. Since there are many bus-routes available,this might be a transportation option for more experienced Japan travelers or people who have visited Okinawa before.
Book an Airport Taxi ride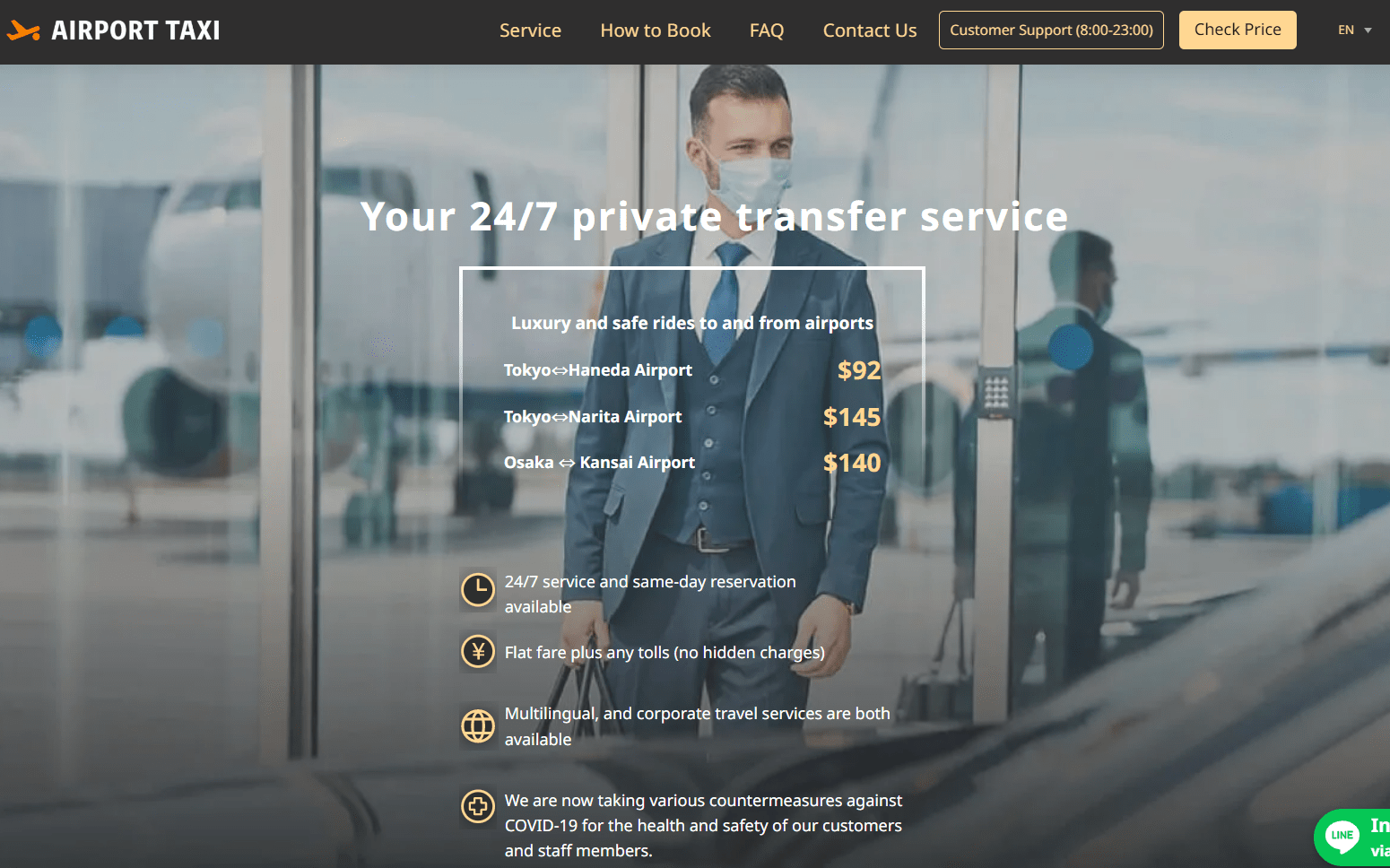 Airport Taxi is a private taxi service that you can take from and to Naha Airport as well as other major airports in Japan such as Narita, Haneda, KIX, and New Chitose.
Both customer service personnel and drivers speak English, so you won't need to worry about any misunderstanding due to the language barrier. This kind of service is not something you will encounter very often in Japan.
You can book a single vehicle for up to 6 passengers for a stable price. Since the vehicles are larger than that regular taxis, depending on the destination, the number of passengers, and the amount of luggage, this may be a more economical option than a regular taxi.
▶︎Click here to learn more about Airport Taxi!
If you want to go from Naha airport directly to your destination without worrying about changing trains, crowded places, or the language barrier, then this may be the option for you. It is also simply the most stress-free option.
Car Rental at Naha airport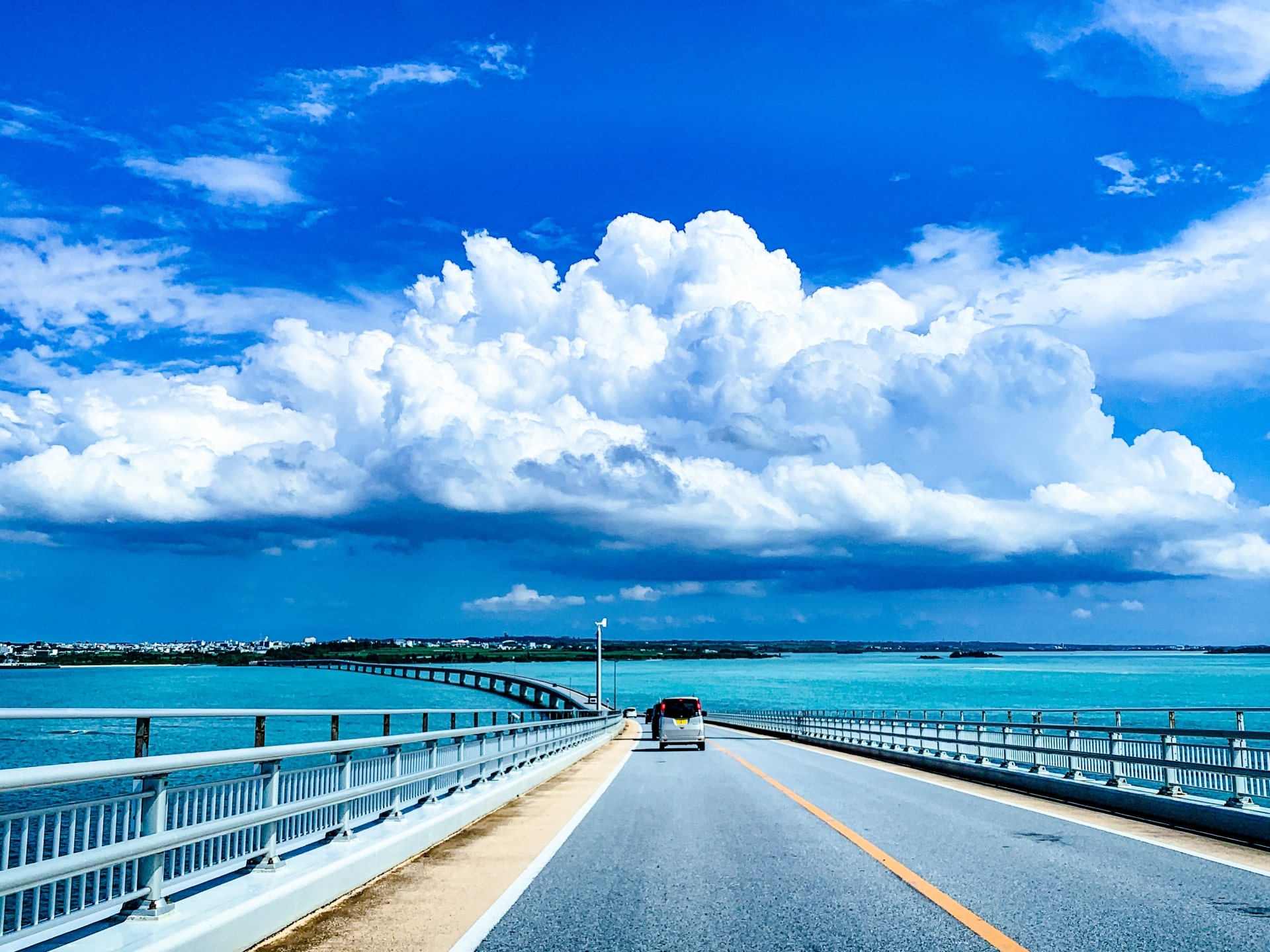 Compared to other tourist locations in Japan, Okinawa has a more limited public transportation infrastructure. Because of this, renting a car becomes a viable option if it is possible for you.
As opposed to other international airports in Japan where they have different car renting services counters within the airport, in the case of Naha airport, all the car renting services are located separated from the airport. However, there is a free service that will take you to the car-renting company of your choice.
There are two things you need to be careful though. First, you need to be over 18 years of age to be able to drive in Japan. Second, you need to have either a Japanese driver's license or an International Driving Permit (IDP).
Regular taxi from Naha airport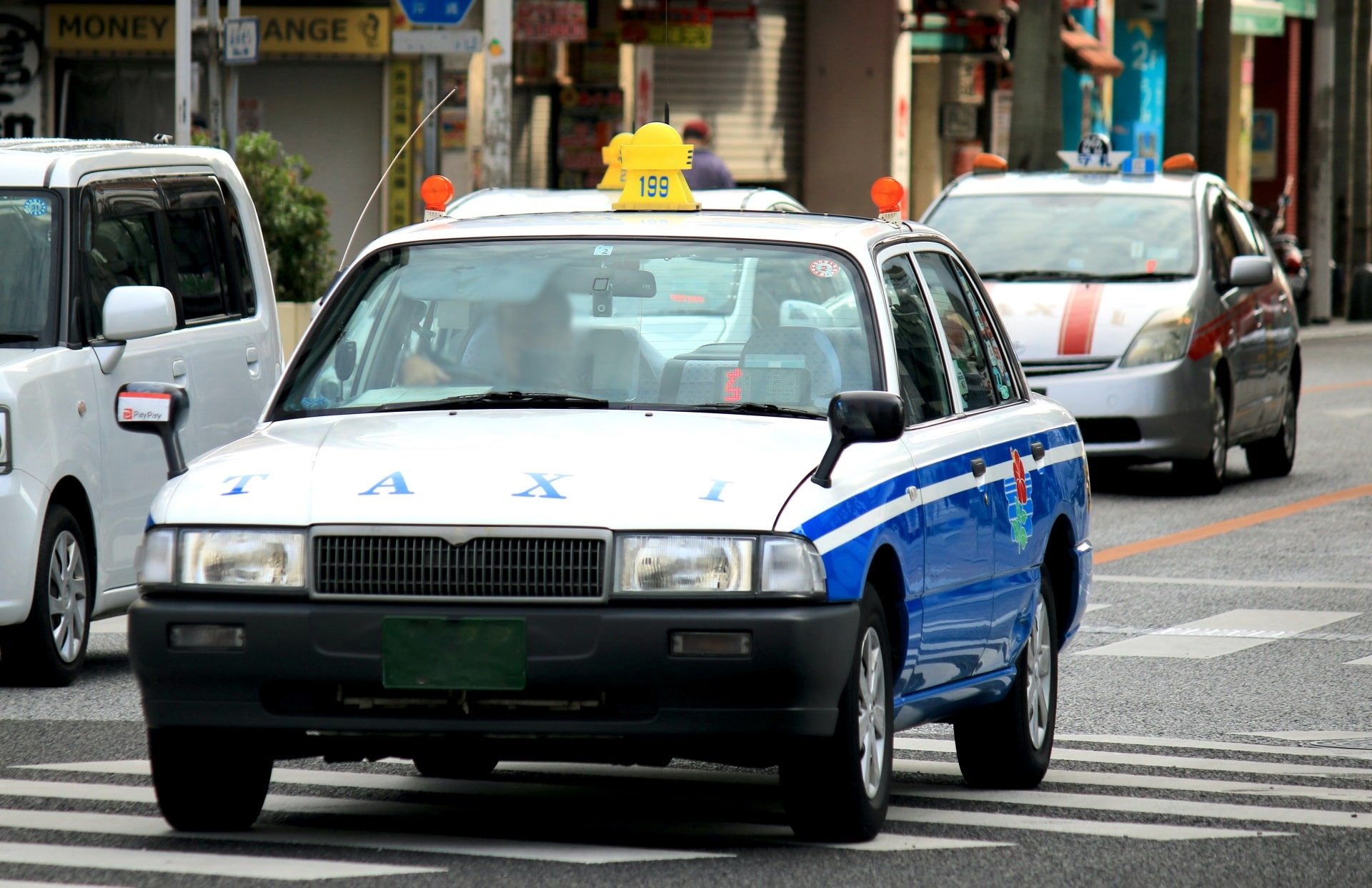 The last option on this list of transportation means from Naha airport is to take a regular taxi. Taking a taxi is for sure more expensive than most of the options on this list, but it is surely convenient and safe.
One thing I would suggest to you if you're thinking of taking a taxi from Naha airport to your destination is that you first check out the Airport Taxi website beforehand. This is because depending on the number of passengers, the amount of luggage, and the location of your destination, it might be a better deal.
---
I hope this article was helpful for you. If you want to know more about transportation within Japan and other Japan travel and living information, be sure to check our other articles!
▽Related Articles▽
▼Editor's Picks▼
---