Tokyo Treat: Japanese Candy & Snacks to your Doorstep!
Enjoy the best selection of limited edition Japanese candy and snacks delivered to your home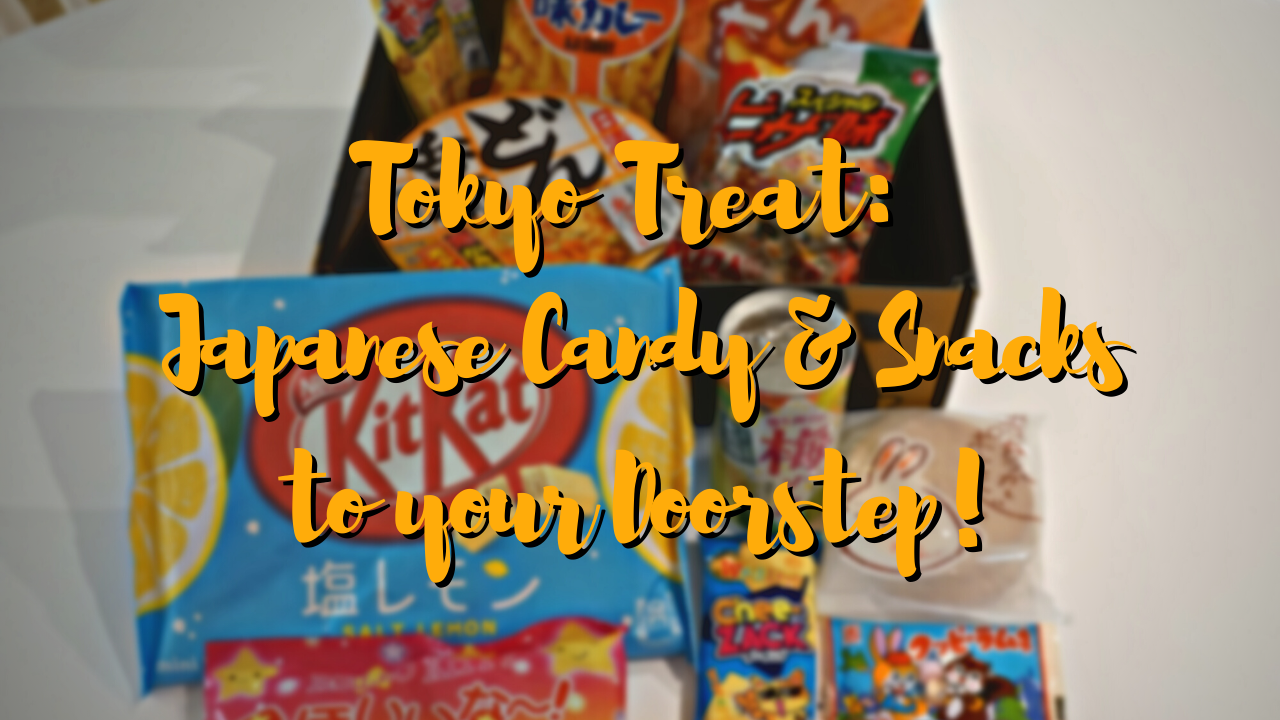 One of the things that caught my attention the first time I traveled to Japan was the great amount of snacks, candies and flavored drinks. And like me, many others do the same. The offer is undoubtedly very wide, but it is also original and curious. Things like Kit-Kats with green tea flavor or Fantas with grape or melon flavor cause a furor among foreigners.
Surely many of you are also curious and have wanted to try some of these striking products. In this article, I bring you the solution: Tokyo Treat.
What is Tokyo Treat?
Tokyo Treat is a monthly subscription box full of the latest exclusive limited-edition and seasonal flavor Japanese sweets and snacks!

You can try a monthly plan or or make a 3-, 6- or 12-month subscription. Subscribers are rewarded with a discount on the price of the box: the more months of subscription, the cheaper the box. In addition, shipping is free worldwide!
The most interesting and fun thing is that you don't know what's inside the box until it arrives at your home. It gives me the feeling that every month I have a surprise gift for myself! Plus, each monthly box is personalized with a seasonal theme. For example, in cherry blossom season, cherry blossom-flavored candies abound. Or now that Tsukimi (the Japanese moon-viewing festival) is coming up, the box is centered around that. Or sometimes there are also themes of places in Japan, such as Okinawan or Shibuya snacks, or the famous conbini.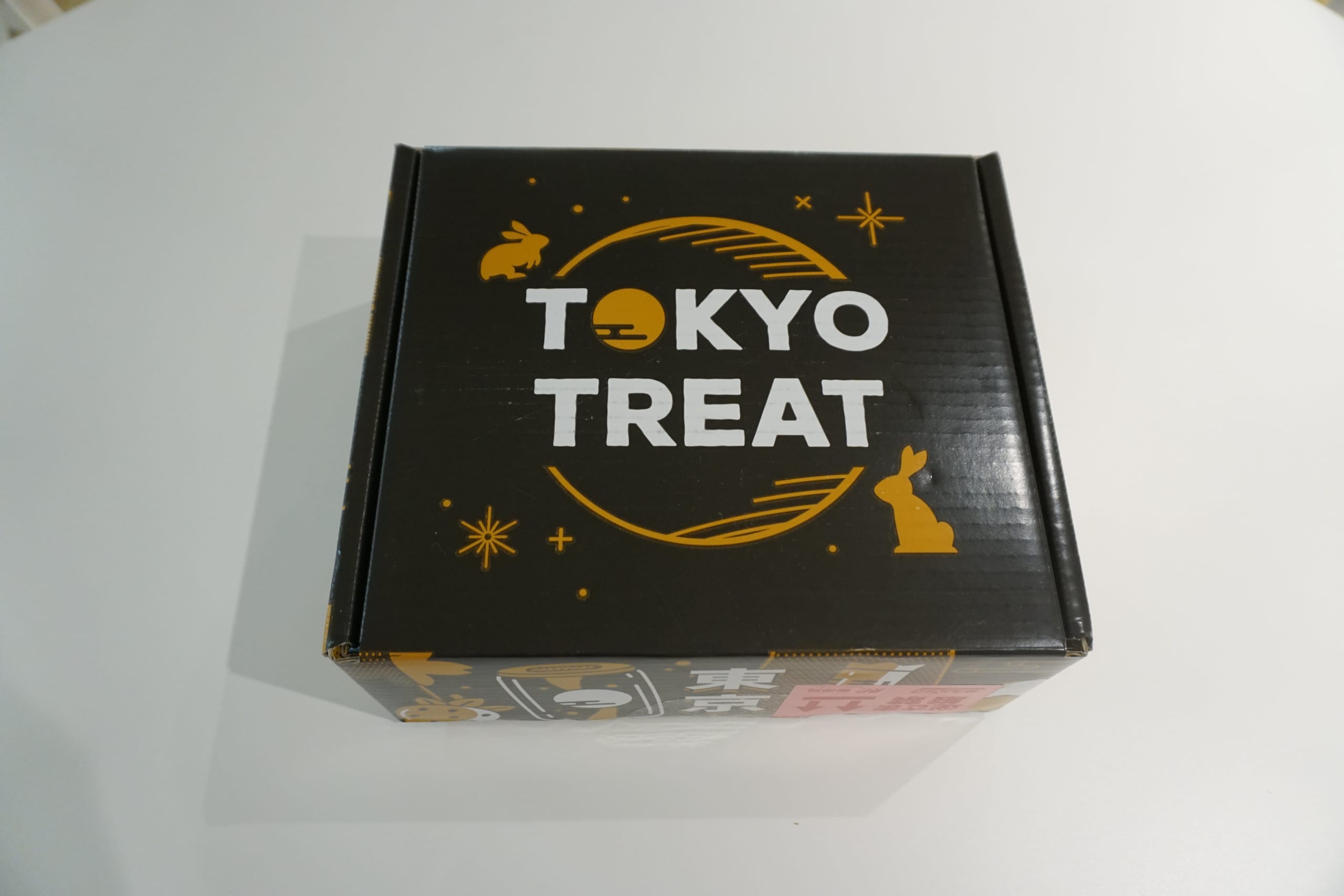 Tokyo Treat is one of the most popular monthly Japanese candy boxes. Not only because they select popular snacks and they are always alert for news and special limited-time collaborations with anime or famous series and seasonal snacks to include in their boxes. At Tokyo Treat they take great care in packaging their boxes as they want their customers to feel happy every time they receive a new box! Tokyo Treat boxes are full of color. Personally I'm really in love with the great and careful design work they do in the website and their boxes. But although the design is important, in the end what makes someone want to subscribe or not, is the content inside the box, so here we are going to open one of their famous boxes!
What is Inside a Tokyo Treat Box?
A Tokyo Treat box contains 15-20 full size Japanese snacks and candies, including japan-exclusive flavor drinks, rare KitKats, instant noodles, original savory snacks, cookies and more! Want to know more? Let's take a look at what was in our September 2022 box!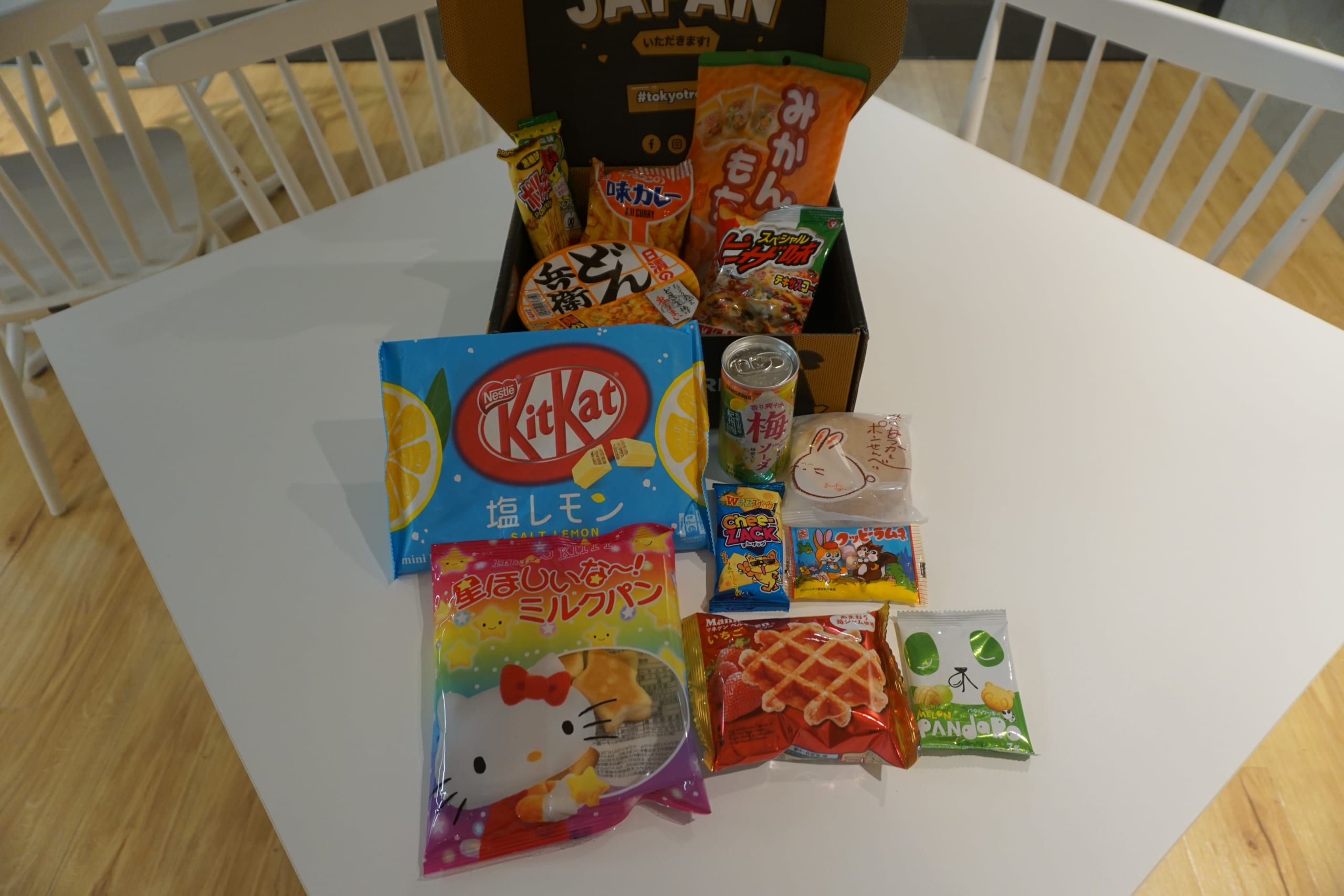 A total of 15 different drinks, snacks and candies. A delicious combination of sweet and savory, with original and time limited special flavors. It made snack time at the office that day so much more fun, and it all flew by in a matter of minutes!
Lemon salt flavored KitKat that are perfect for these hot days, adorable Hello Kitty star-shape milk bread, delicious manneken strawberry waffle, instant udon tempura, umeshu (plum liqueur) for drink and much more! My favorite was a tangerine-mochi (a Japanese glutinous rice cake) candies, as tangerines and mochi are just two of the things eaten in Japan for Tsukimi so I thought it was a great choice.
And speaking of Tsukimi, Tokyo Treat not only wants to bring you Japanese snacks, but also the culture of the country. That's why the motif chosen for their September box is an old Japanese tradition. September is the month of Tsukimi in Japan, a festival of Chinese origin that consists of observing the moon on the two days of the year when it is brightest and most beautiful. In Japan they say that if you look at the moon properly, you can see two rabbits kneading mochi (a Japanese kind of glutinous rice paste) with a mallet.
For more info you can check this article about it:
In addition to its delicious selection of candy and snacks, Tokyo Treat also includes a pamphlet explaining the contents of the box, so you can learn more about what you are eating! And a brief cultural explanation about some topics related with Japan.
Price and Shipping
With so many special and limited time products probably you're thinking it must be expensive, but you can have it for only $32.5 a month! By signing up for the 12 month subscription plan, you pay $390 which means a savings of $60 and a cost of $32.5 per month. If you're not sure if you want a one-year subscription, the most popular option is the 6-month plan for $201 ($33.5 per month, saving $24). And for those of you who want to try it just once, you can do a one-month subscription for $37.5, but I warn you that it's highly addictive and you'll want more! Last but not least, you can also subscribe for 3 months for $106.5 ($35.5 per month).
Plus, international shipping is free! So you don't have to pay anything extra on top of the prices above.
Overall
If you like trying new flavors, kawaii and anime stuff and learning about Japanese culture, Tokyo Treat is a good buy for you! You can indulge yourselves or share it with friends and exchange impressions.
In Tokyo Treat they care about bringing the best experience to their customers and take great care in the selection of their products.
▶ Buy it now to enjoy the best snacks and candies direct from Japan!
Let me know your favorite Japanese snacks and sweets! If you want more information about popular snacks and products in Japan check out these articles too!
▽ Related Articles▽
▼Editor's Picks▼
---