7 Must-Buy Matcha Sweets in Kyoto!
Kyoto's Best Matcha Souvenirs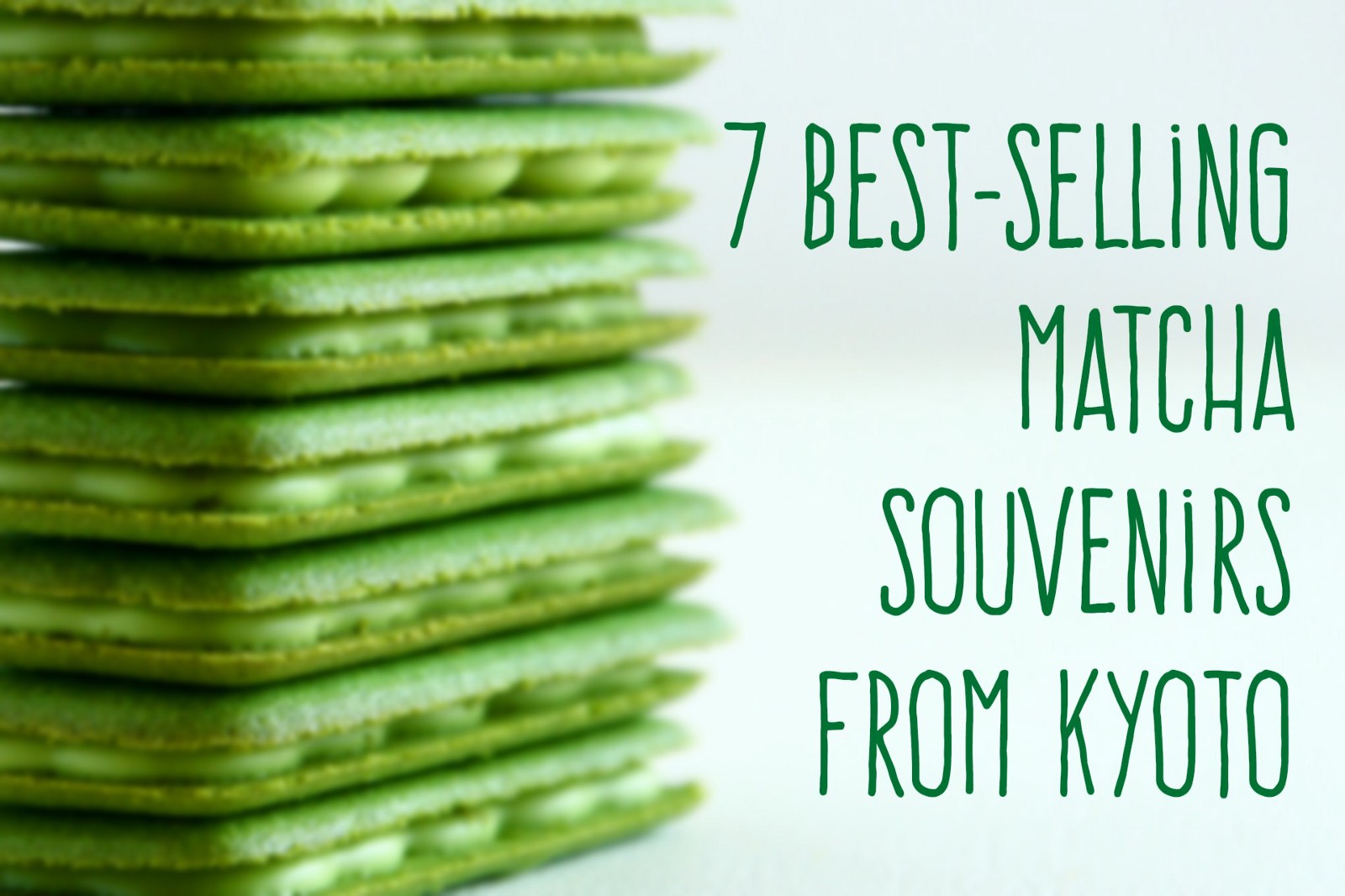 If you are a Matcha (fine green tea powder) lover, you may already know which city in Japan produces the best Matcha products.
Yes, the famous historic city, Kyoto is also known for the delicious and quality Matcha products. There are numbers of cafes/ traditional teahouses in Kyoto where you can taste delicious and authentic Matcha drink/desserts. But don't you wanna take these back home?? Matcha flavoured sweets are also hugely popular and it's a part of the trip to get some delicious souvenirs before ending your trip in Kyoto.
Today, I'd like to share with you some of greatest souvenir sweets from Kyoto, but only focused on "Matcha flavours"!! Check out my "7 Must-Buy Matcha Sweets in Kyoto!"
1. Koime no Matcha Chocolate by Nakamura Tokichi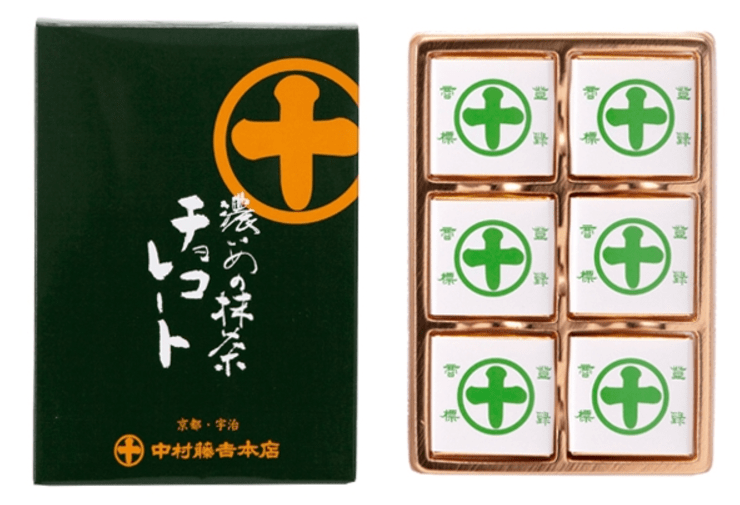 Nakamura Tokichi (中村藤吉) is a long-established green tea house, founded originally in 1854. This trustworthy tea house now offers variety of sweets/desserts made with "Kyoto's finest Matcha". Try their significant rich Matcha chocolate (Koime no Matcha Chocolate) . Nothing beats simplicity!
Price: 648 yen (6 pc)~
2. Tsujiri no Sato by Gion Tsujiri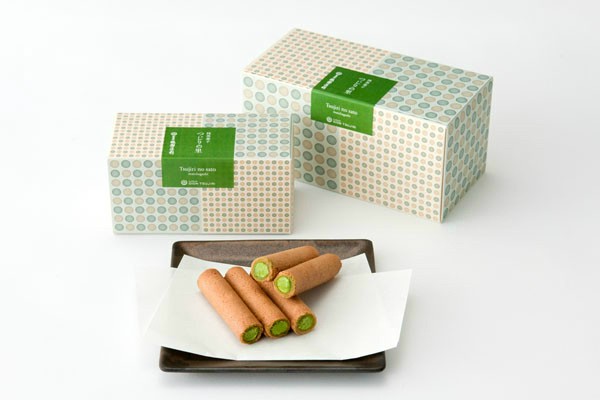 Gion Tsujiri (祇園辻利) is one of most famous traditional tea houses in Japan, with over 150 years history, and it's very popular that people queue up to buy sweets very often. Their latest top selling product is Tsujiri no Sato (つじりの里), which crispy thin rolled cookie is filled with rich Matcha cream.
Price: 432 yen~ (8 pc)
3. Kyo Baum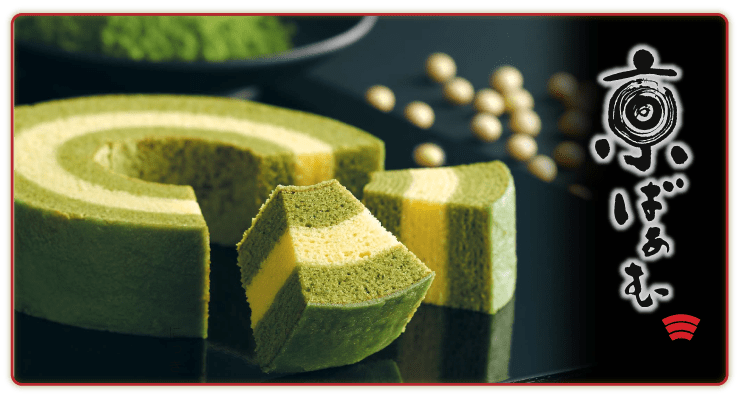 Kyo Baum (京ばあむ) is a baumkuchen cake made with the dough mixed with Kyoto's finest Matcha&Sencha tea powders and Tonyu (Soya Milk). This has been the best selling sweets in Kyoto for the past years and easy to find at many souvenir stores in the city.
Price: 1,166 yen~
4. Cha no Ka by MALE BRANCHE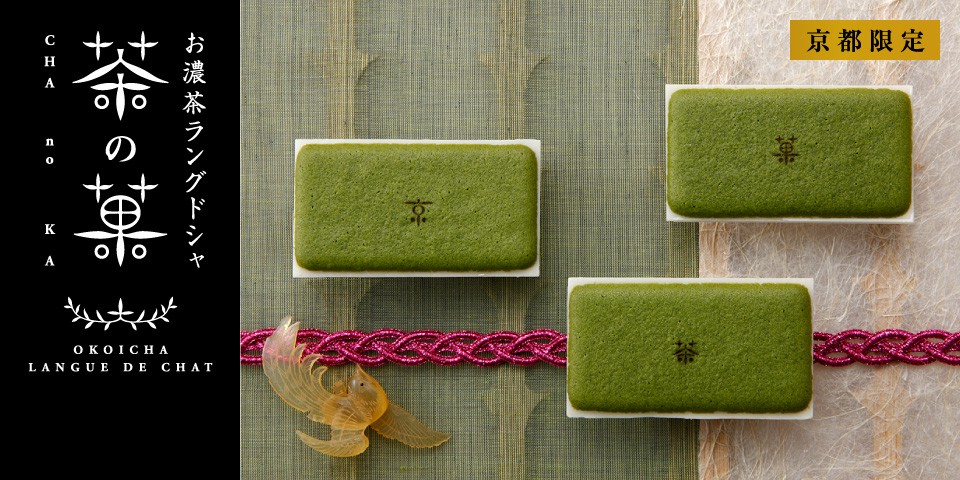 Male Branche (マールブランシュ) is a confectionery shop based in Kyoto, offering delicious sweets made with Western and Kyoto style. Their best selling item is Langue De Chat cookis called Cha no Ka (茶の菓), which harmonize the bitter Matcha biscuit and the sweet white chocolate amazingly!
Price: 680 yen (5 pc)~
5. Uji Matcha KitKat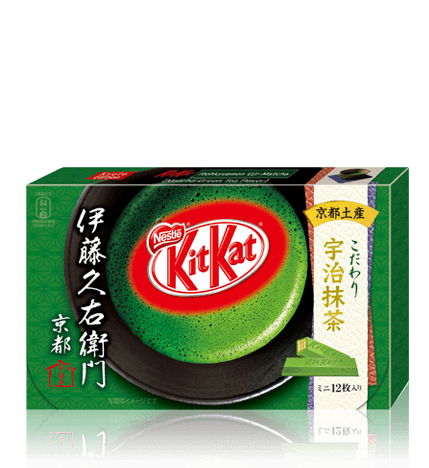 Whoever visits Japan, this famous sweets could already be on their shopping list, so if you visit Kyoto, don't miss their limited KitKat with Uji Matcha flavoured by the famous tea maker, Itoh Kyuemon.
Price: 378 yen (5 pc)~
6. Matcha Pudding by Kyo Migawa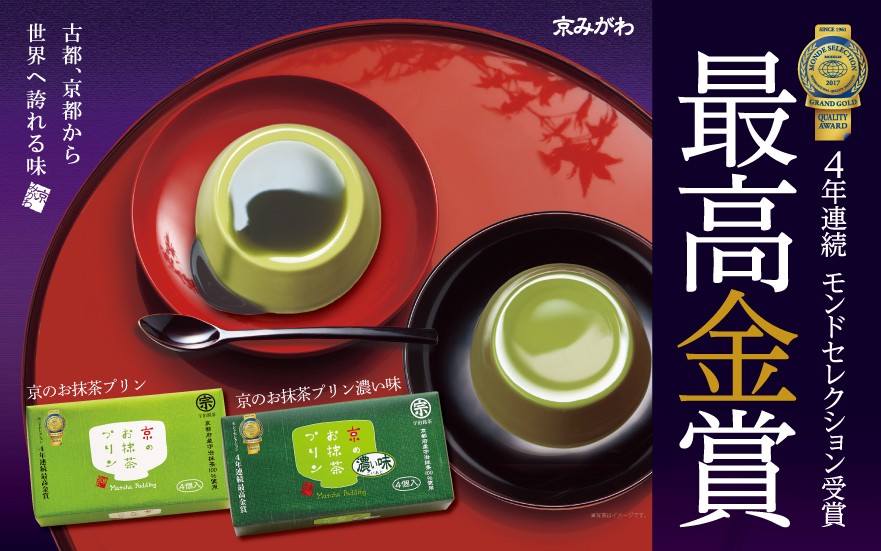 Matcha Pudding is one of most popular desserts in Kyoto's tea houses, and Kyo Migawa (京みがわ) 's Matcha pudding is made only with selected fine Matcha powders from one of oldest tea house Maruso. Available in two flavours: Matcha and Rich Matcha
Price: 540 yen (2 pc)~
7. Kyo Ujicha Popcorn by Nishiki Ichiha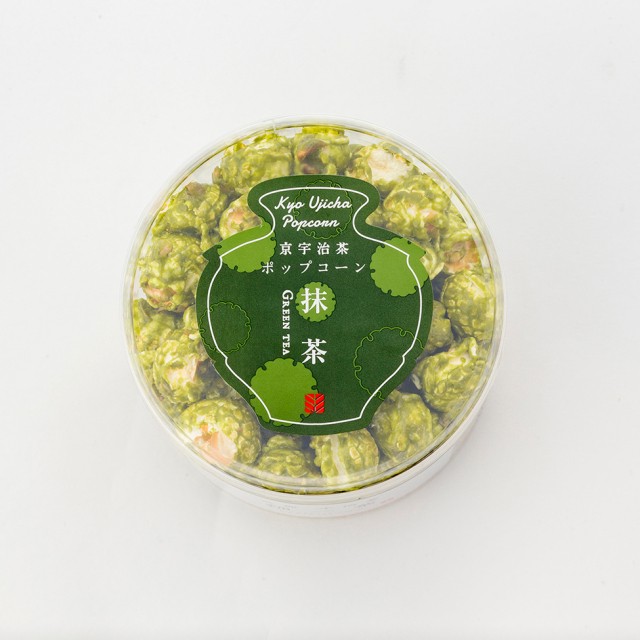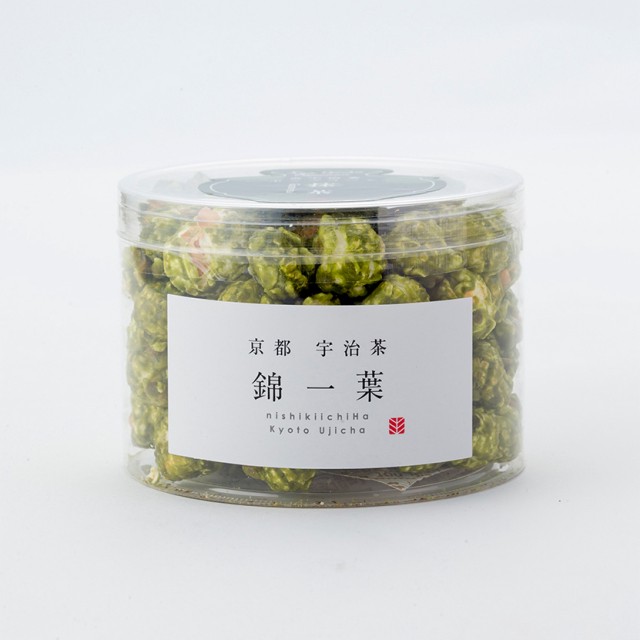 Nishiki Ichiha (錦一葉) is a popular tea house located in Nishiki Market where variety of Matcha desserts can be enjoyed. Their best selling take away snack is popcorn available in 3 different flavours: Kyo Uji Matcha, Hoji Tea, Genmai Tea. Non-oil popcorn is coated with sweet and bitter tea paste and has unique, crunchy yet delicate taste 🙂
Price: 700 yen (80g)~
Have you enjoy the list?? Japan has so many souvenir products that we sometimes get confused which one to buy. So save this list and keep these sweets in your minds! They are all great taste guaranteed according to many websites in Japan 🙂
For more info about shopping&eating in Kyoto, you may enjoy reading these articles below!
▽Related Article▽
▼Editor's Picks▼
---