Stay Home with the New Studio Ghibli Vintage Glass Collection!
Tableware Collection with Studio Ghibli Movie Themes: Spirited Away, Totoro and more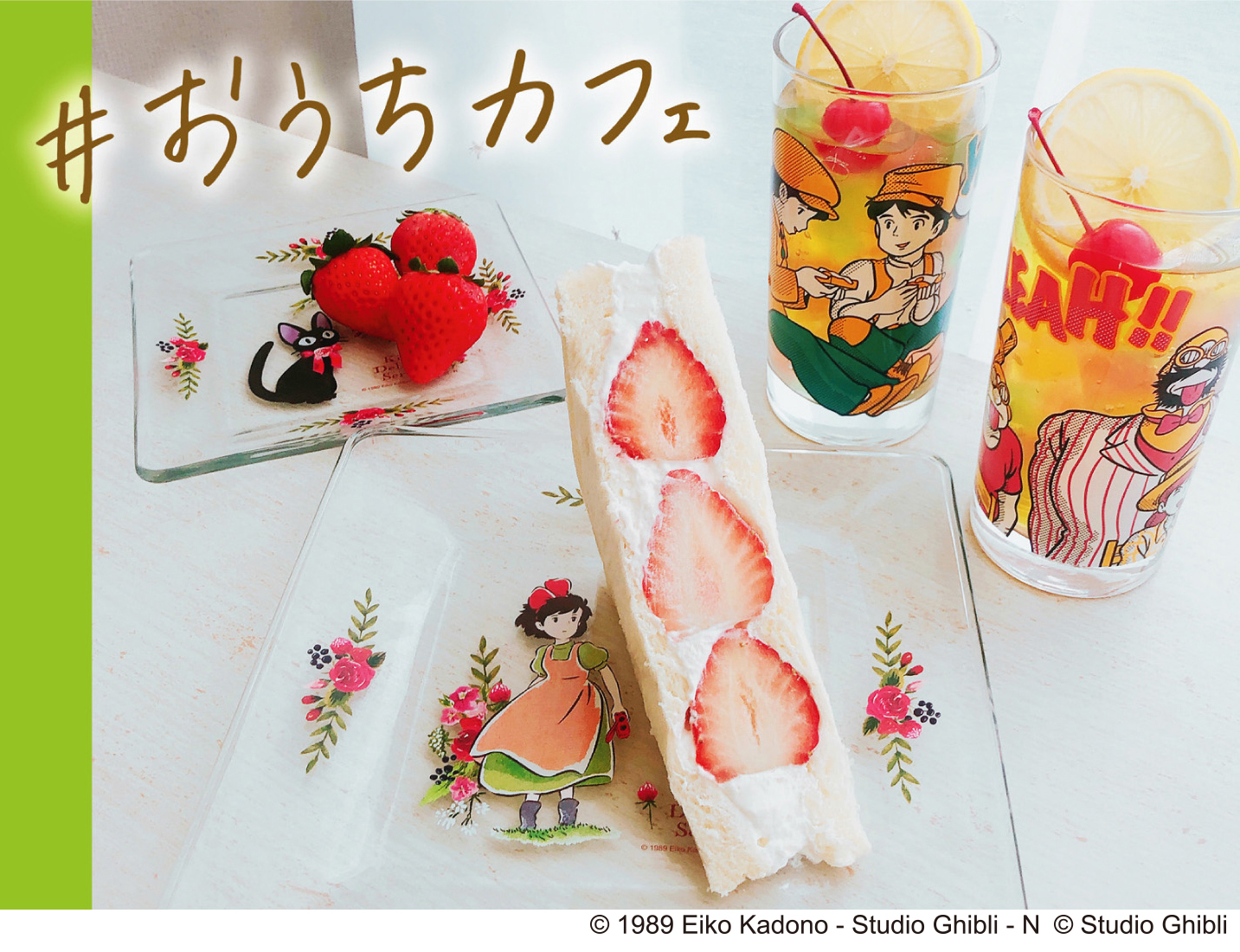 The official Studio Ghibli merchandise store, Donguri Republic (Donguri Kyowakoku) has recently released a new tableware collection, The Vintage Glass Collection in mid May 2020 featuring popular Studio Ghibli movies such as Totoro, Spirited Away, Laputa: Castle in the Sky and Kiki's Delivery Service.
Since the Ghibli Museum and its official cafe has been closed due to the Coronavirus pandemic, this is a great alternative to create a Studio Ghibli themed cafe while being at home!
The Vintage Glass Collection features glass plates and glass cups with designs of well known Studio Ghibli movies with a touch of classic American comic. The first collection was released back in 2019, and this year, the second collection is released with new designs of 7 Studio Ghibli movies: My Neighbour Totoro, Laputa: Castle in the Sky, Spirited Away, Kiki's Delivery Service, Porci Rosso, Howl's Moving Castle and Whisper of the Heart. The size of the glass cup is 1.5 times bigger than those from the first collection. On top of that, two types of glass plate with Kiki's Delivery Service theme are also released this year.
The collection is available at Donguri Republic (Donguri Kyowakoku), the official Studio Ghibli store with over 30 branches across Japan, or the official online shop Sora no Ue.
These items would be perfect to upgrade your home cafe experience as well as a great addition to the kitchen interior!
Shop:
Donguri Republic Shop List: http://www.benelic.com/service/donguri.php
Official Online Store Sora no Ue: http://www.donguri-sora.com
For more information about Japan, please check out these articles, too!
▽Related Articles▽
▼Editor's Picks▼
---