Starbucks Japan New Watermelon Frappuccino for Summer 2023
Starbucks Japan Summer Frappuccino 2023: GABURI Watermelon Frappuccino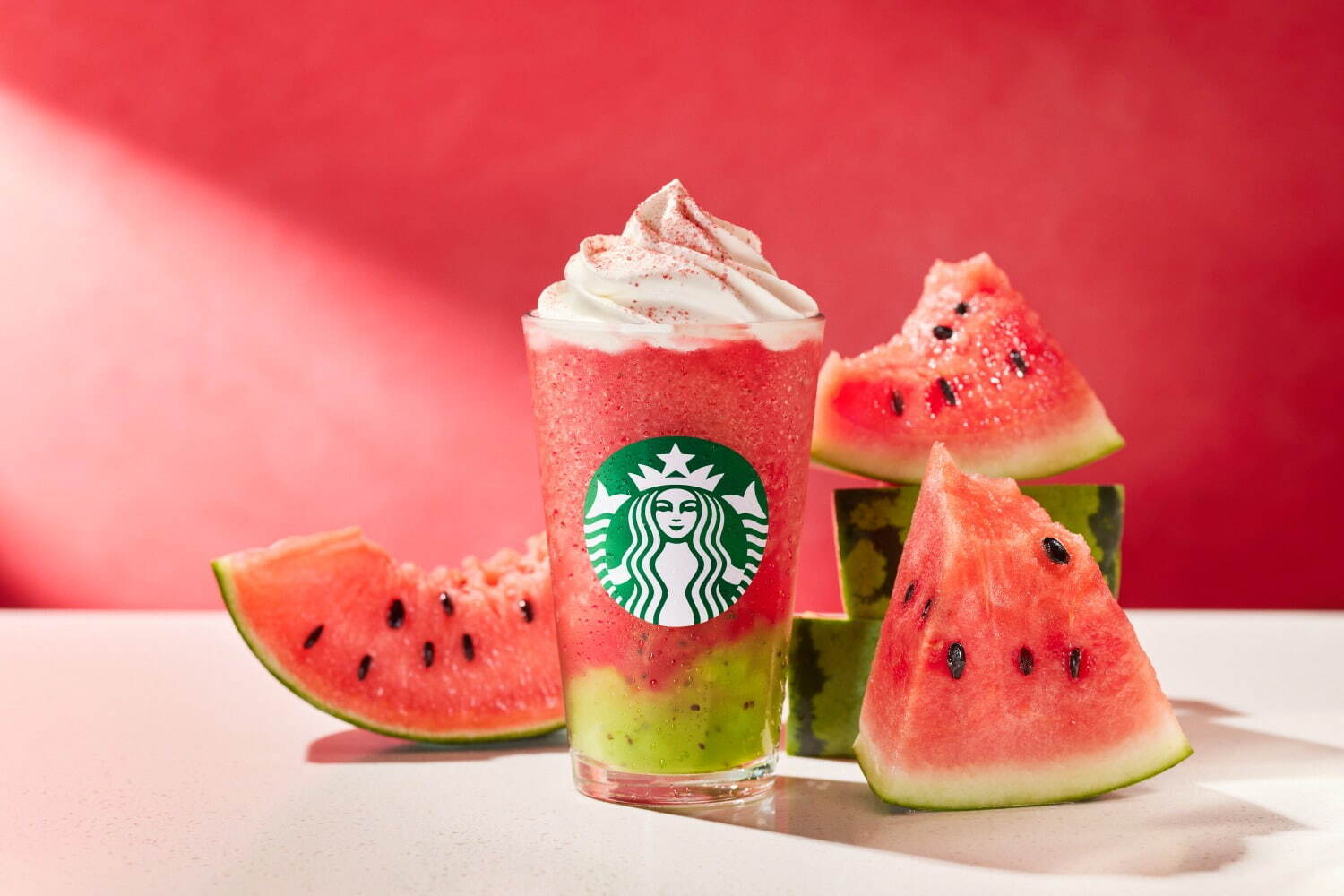 Starbucks Japan is famous for launching numerous specialty drinks throughout the year. In Summer 2023 they have delighted their fans with the Melon of Melon Frappuccino, Lemon Cake Frapuccino, Gaburi Peach Frappuccino and now the have announced the GABURI Watermelon Frappuccino, which will be available in Starbucks shops nationwide from Wednesday 9 August 2023 until Thursday 31 August.
During the 47 JIMOTO Frappucino project they made a Toyama Like a Watermelon Frappuccino, only on Toyama prefecture, but this is the first time a watermelon-flavoured Frappuccino will be available in the entire country. The GABURI Watermelon Frappuccino is perfect for summer, with a refreshing taste that will make you remember like biting into a ripe watermelon, a midsummer tradition.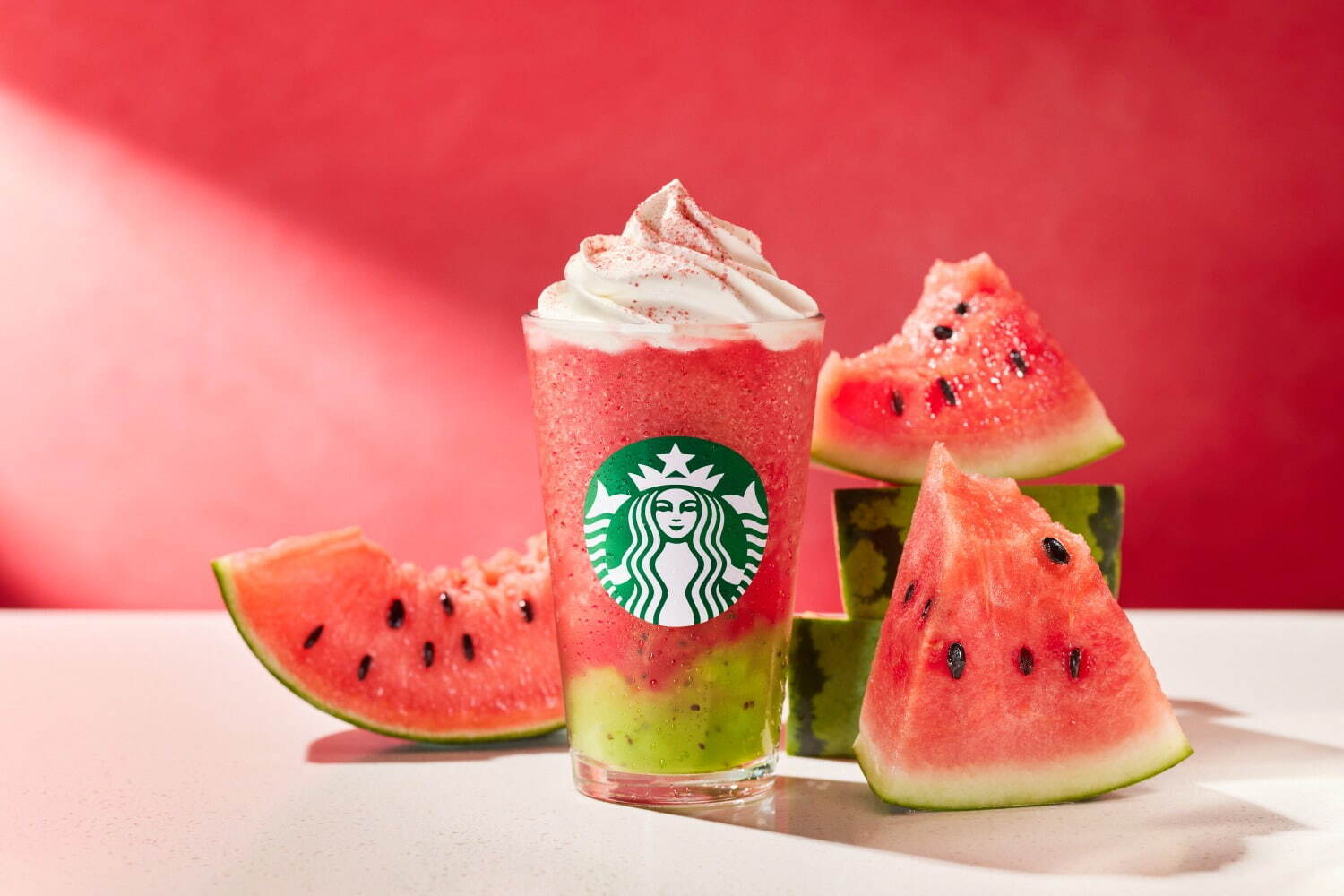 By mixing watermelon juice with a sauce containing dragon fruit pulp and passion fruit juice the GABURI Watermelon Frappuccino have a watermelon red body and a concentrated, thick juice flavour. In addition, sweet and sour kiwifruit pulp was added to the drink to give the impression of the watermelon's green rind and the texture of its petite seeds.
To give it a final touch, the drink is topped with whipped cream sprinkled with a combination of watermelon juice and salt. The moderate saltiness accentuates the sweetness of the watermelon, creating a sweet and savoury taste!
For those who don't know, in Japan many people eat watermelon with a touch of salt, so this combination in the GABURI Watermelon Frappuccino it's a really a Japanese flavour!
---
Starbucks Japan GABURI Watermelon Frappuccino
Release date: 9 August (Wednesday) – 31 August (Thursday), 2023
Available at: Starbucks stores nationwide (excluding some stores)
*Sales may be subject to temporary shortages or early termination.
---
Did you like it? For more interesting news, upcoming events and things to do in Japan, check these articles too!
▽Related Articles▽
▼Editor's Picks▼
---