Skin Care Products: Japanese Cosmetics Ranking 2020 Mid-Year
Best Skin Care Products to Buy in Japan 2020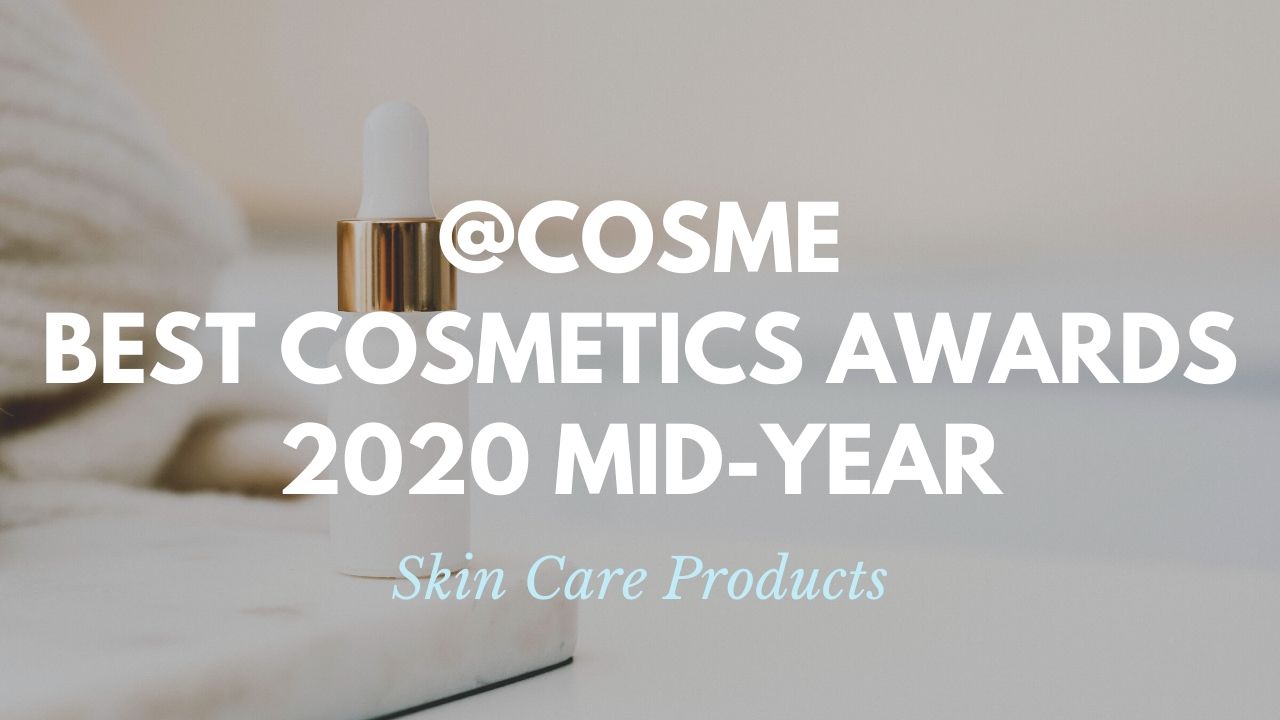 The cosmetics industry and market in Japan is huge and incredibly fast-moving, and tons of new beauty products are released every season from high-end makeup brands to affordable drugstore skincare brands. If you are a fan of J-Beauty, but don't know which new Japanese beauty products to try out of hundreds, you should definitely check out The Best Cosmetics Awards hosted by @cosme!
@cosme is an online Japanese cosmetics portal/shopping site, which is the biggest and the most influential online beauty community in Asia today. The Best Cosmetics Awards are released in June (mid-year) and December (year-end) every year, listing up the most popular and trending beauty products by category (skin care, makeup, body care, etc). The rankings are based on real users' votes, so it's genuine and trustworthy.
The Best Cosmetics Awards 2020 Mid-Year has recently revealed with the latest rankings of Japanese cosmetics products that have been newly released in the first half of the year. Today, I'm sharing the rankings of skin care category including face wash, toner, face cream, face mask and more. Let's find out the best new-buy cosmetics products in Japan in 2020!
(from left to right)
---
Best Cleanser
1st place: Attenir Skin Clear Cleanse Oil Aroma Type (1,700 yen)
2nd place: ORBIS Off Cream (2,300 yen)
3rd place: STEAMCREAM Cleansing Balm (2,800 yen)
Best Face Wash
1st place: suisai Beauty Clear Powder Wash N (1,800 yen)
2nd place: KANEBO Comfort Stretchy Wash (5,000 yen)
3rd place: Bioré MORNING GELÉE FACE WASH (Open Price)
Best Booster & Exfoliator
1st place: CNP Laboratory Invisible Peeling Booster (3,100 yen)
2nd place: CHANEL SUBLIMAGE LES GRAINS DE VANILLE (18,000 yen)
Best Toner
1st place: LANCÔME CLARIFIQUE DUAL ESSENCE LOTION (11,000 yen)
2nd place: Curél Deep Moisture Spray (Open Price)
3rd place: CNP Laboratory Propolis Ampule Mist (1,500 yen)
Best Emulsion
1st place: Bioré TEGOTAE Moisturizing Emulsion (Open Price)
2nd place: CLINIQUE Clinique iD Dramatically Different Moisturizing Tone-Up Gel (6,500 yen)
3rd place: WHOMEE MOIST MILK (2,000 yen)
Best Serum
1st place: ELIXIR SUPERIEUR Luminous Glow Mist (1,800 yen)
2nd place: SOFINA iP Base Care Serum (5,000 yen)
3rd place: YVES SAINT LAURENT PURE SHOTS NIGHT REBOOT RESURFACING SERUM (10,000 yen)
Best Face Cream
1st place: GRACE ONE WRINKLE CARE moist gel cream (3,000 yen)
2nd place: WHOMEE MOIST AGING CREAM (2,800 yen)
3rd place: AQUA LABEL SPECIAL GEL CREAM WHITE (1,800 yen)
Best Balm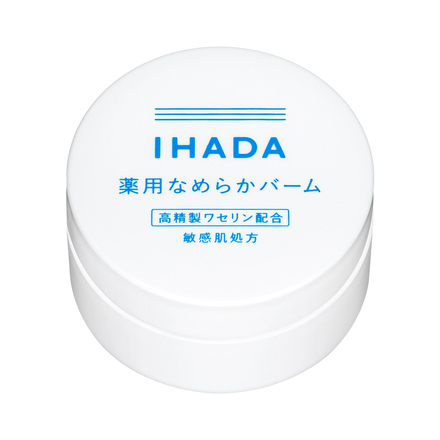 1st place: IHADA Medicated Clear Balm (1,600 yen)
Best Face Mask
1st place: ORBIS NIGHT TIME PACK KOUBIJIN 2020 (2,667 yen)
2nd place: VT CICA DAILY SOOTHING MASK (2,200 yen)
3rd place: MEDIHEAL W.H.P BLACK MASK JEX (325 yen)
Best Eye Care
1st place: ALBION WRINKLE REPAIR LIFT (8,000 yen)
2nd place: CHANEL LE LIFT SMOOTHING AND FIRMING EYE CREAM (10,000 yen)
3rd place: DEW Wrinkle Smash (5,800 yen)
Best Lip Care
1st place: clé de peau BEAUTÉ MAGNIFICATEUR LÈVRES n (4,000 yen)
2nd place: Country & Stream Natural Honey Lip Peachy Plump (500 yen)
3rd place: &be Moist Lip Gel (1,200 yen)
---
(The full list of the Best Cosmetics Awards 2020 can be found at the @cosme website! → https://us.cosme.net/bestcosmeRankings/2020ss)
This cosmetics rankings are truly reliable since it's based on real cosmetics users' responses! I believe that listed Japanese skin care products are great quality and value for money! Some of products are also available in abroad or global shopping sites. You can check the link below to see if your favourite Japanese cosmetics products are available 🙂
>>Shop Japanese Beauty Items Online with FREE Worldwide Shipping<<
For more cosmetics rankings and the "Hall of Fame" beauty products listed on The Best Cosmetics Awards by @cosme, please check out listed articles, below!
▼Japanese Cosmetics Ranking 2020 Mid-Year▼
▽Japanese Cosmetics Ranking 2019 Year-End▽
▽Hall of Fame▽
▼Editor's Picks▼
---