Personal Care Products: Japanese Cosmetics Ranking 2021
Best Beauty Appliances and Personal Care Products to Buy in Japan 2021–2022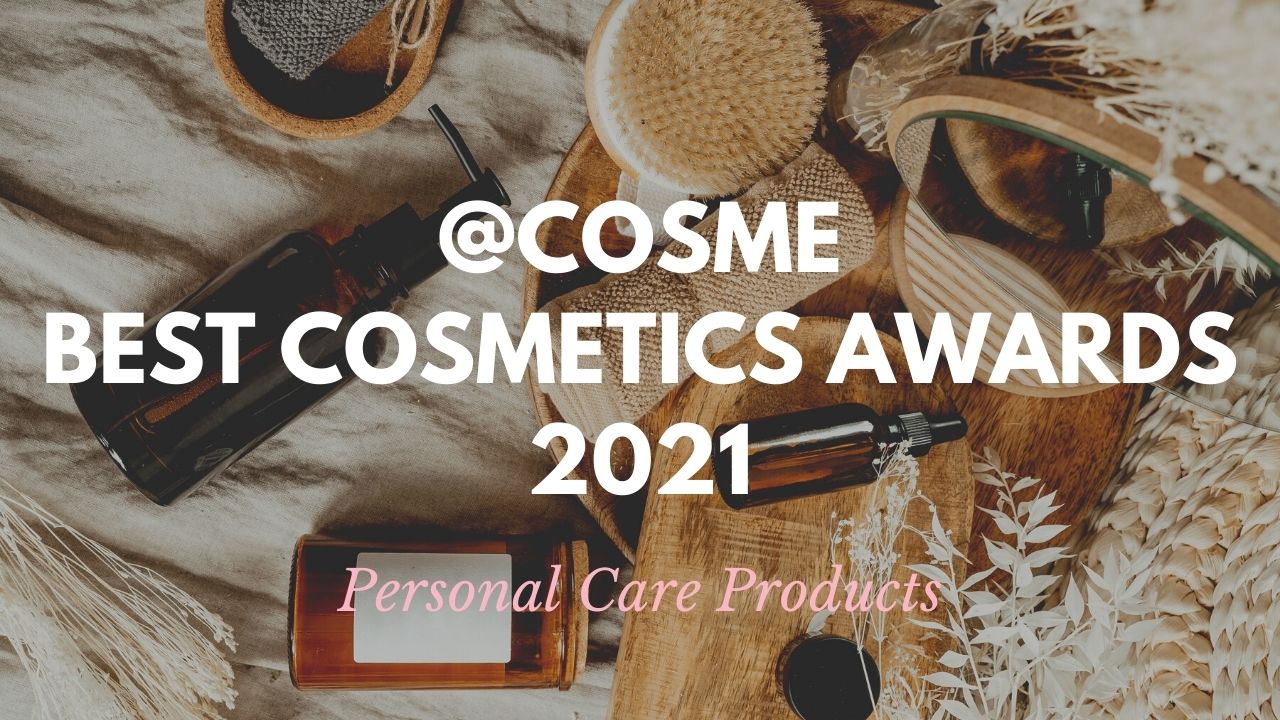 Japan's biggest and most influential beauty website, @cosme hosts cosmetics awards twice a year (mid-year and year-end). This is one of the most anticipated beauty events of the year, introducing the rankings of popular beauty products in different categories (skin care, makeup, body care and hair care). The rankings are created based on real users' reviews so it's highly reliable and up-to-date.
If you are into Japanese cosmetics products and want to catch up with the latest beauty trend, you should definitely check out the products listed on this latest cosmetics awards!
Lately, The Best Cosmetics Awards 2021 Year-End was released by @cosme with the latest rankings of the most popular and trending beauty products of the year in Japan. In this article, I'd like to introduce awarded products from the beauty appliance and personal care products category including beauty tools, hair dryers, bath salts and oral care products. Let's find out the most trending beauty items in Japan for 2021–2022!
*Please note that this article contains affiliate links.
Best Beauty Tools
1st place: uka Scalp Brush KENZAN (2,200 yen)
2nd place: &be Black Sponge (770 yen)
3rd place: HOUSE OF ROSE Spatula (110 yen)
Best Beauty Device
1st place: ReFa Beautech Dryer (36,300 yen)
2nd place: Panasonic Steamer Nano Care EH-SA0B (Open Price)
3rd place: ReFa Beautech Straight Iron (19,800 yen)
Best Inner Beauty
1st place: The Collagen Drink (270 yen)
2nd place: Sinoadore Jelly Circulist (194 yen)
3rd place: ORBIS Defencera (3,456 yen)
Best Oral Care
1st place: Okuchi Lemon (242 yen)
2nd place: Propolinse (660 yen)
3rd place: NONIO Tongue Cleaning Gel (Open Price)
Best Bath Soaks
1st place: AYURA Meditation Bath (2,200 yen) [Shop Online]
2nd place: BARTH Recovery & Treat (990 yen) [Shop Online]
3rd place: AYURA Nightreat Bath (2,750 yen)
Best Sanitary Goods
1st place: SOFY SyncroFit (Open Price)
2nd place: elis Suhada No Kimochi (Open Price)
3rd place: SOFY Cho Jukusui(Open Price)
Best Daily Goods
1st place: Utamaro Cleaner (517 yen)
2nd place: PAX NATURON Kitchen Sponge (176 yen)
3rd place: Kitchen Foam Haiter (Open Price)
(The full list of the Best Cosmetics Awards 2021 can be found at the @cosme website! → https://www.cosme.net/bestcosme/)
Do you want to shop listed beauty products?? Some of products are sold overseas or online with global shipping option. You can check the link below to see if your favourite Japanese cosmetics products are available 🙂
>>Shop Japanese Beauty Items Online with FREE Worldwide Shipping<<
For more cosmetics rankings from different categories and the "Hall of Fame" beauty products from @cosme Best Cosmetics Awards, please check out listed articles, below!
▽Hall of Fame▽
▽Japanese Cosmetics Ranking 2021 Mid-Year▽
▽Related Articles▽
---