JoJo's Bizarre Adventure The Animation 10th Exhibition
JoJo's Bizarre Adventure The Animation 10th Exhibition Coming to Tokyo in the Summer of 2022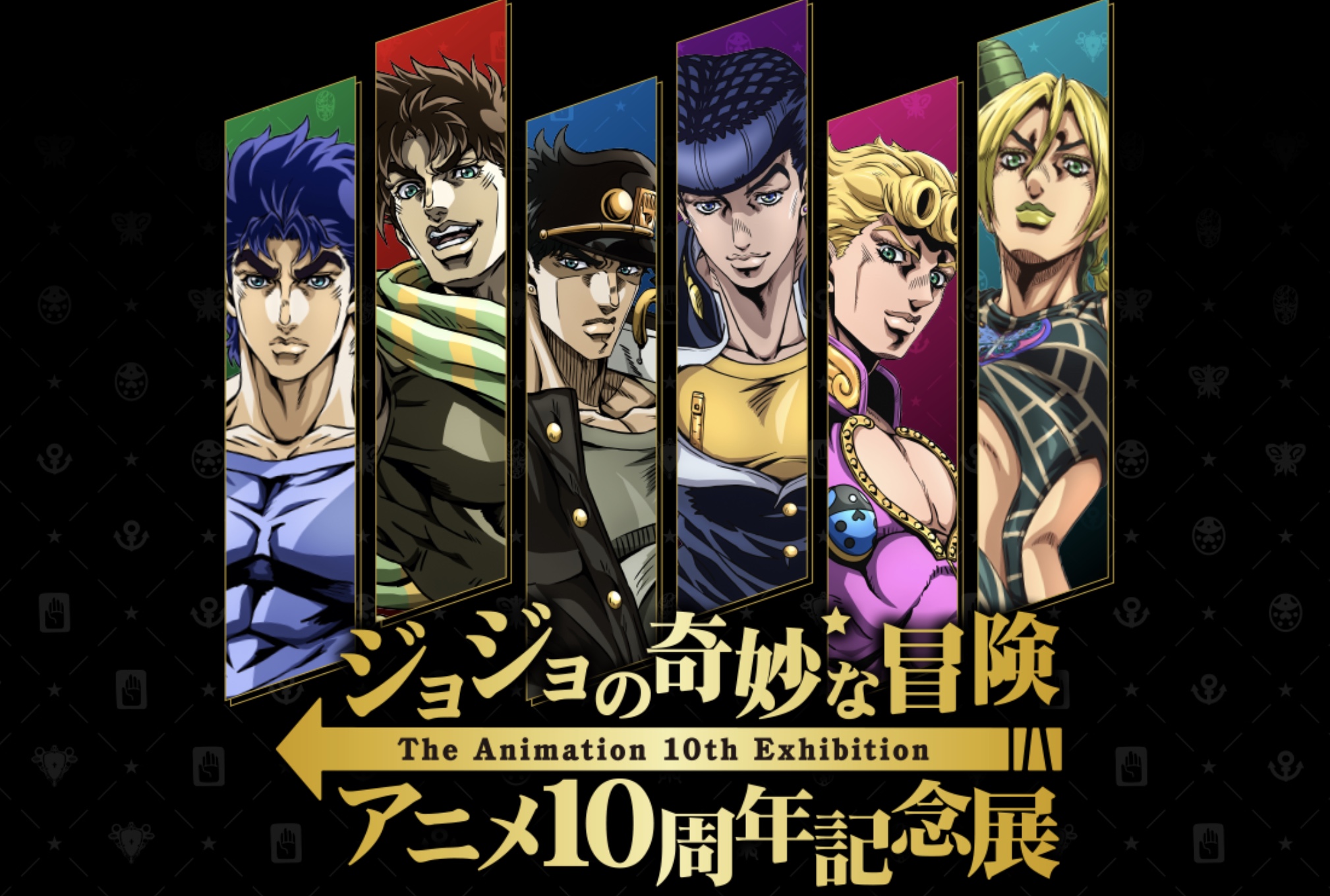 For every fan of the popular dark-fantasy adventure anime series JoJo's Bizarre Adventure, a new memorable event JoJo's Bizarre Adventure The Animation 10th Exhibition is coming to Tokyo and several cities around Japan in the summer of 2022. A large JoJo themed exhibition has been a while since Hirohiko Araki JoJo Exhibition: Ripple of Adventure took place between 2018 and 2020. This new event follows the previous JoJo's Bizarre Adventure and Tokyo Skytree 10th Anniversary Event finishing in August.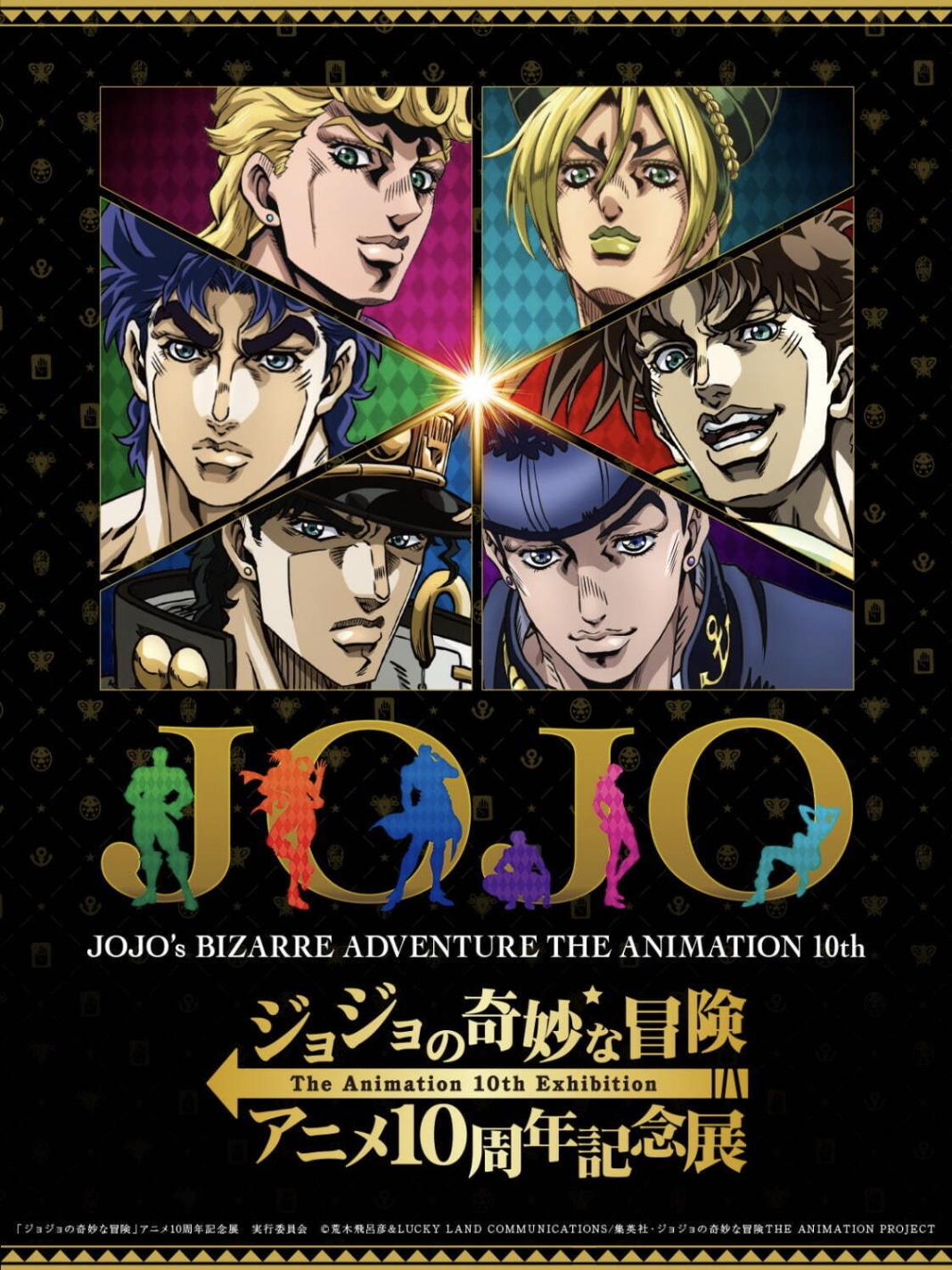 The manga series of JoJo's Bizarre Adventure has been serialized on Shueisha's manga magazines since 1986, written by Hirohiko Araki. There are 8 major parts in the manga series published so far, and the first season of the anime series based on Part 1: Phantom Blood and Part 2: Battle Tendency aired from 2012 to 2012. The 5th and latest season Stone Ocean started being distributed on Netflix in December, 2021.
JoJo's Bizarre Adventure The Animation 10th Exhibition will be held to commemorate the 10th year anniversary of the beginning of the anime series. After Tokyo hosts the anticipated exhibition from August 10 to September 4, 2022, it will move to other major locations including Hokkaido, Niigata, Aichi, Osaka and Fukuoka.
The anime studio David Production has made the successful anime series adaptation, showing its respect for various unique characters, their witty lines and poses and powerful battles in the original manga series.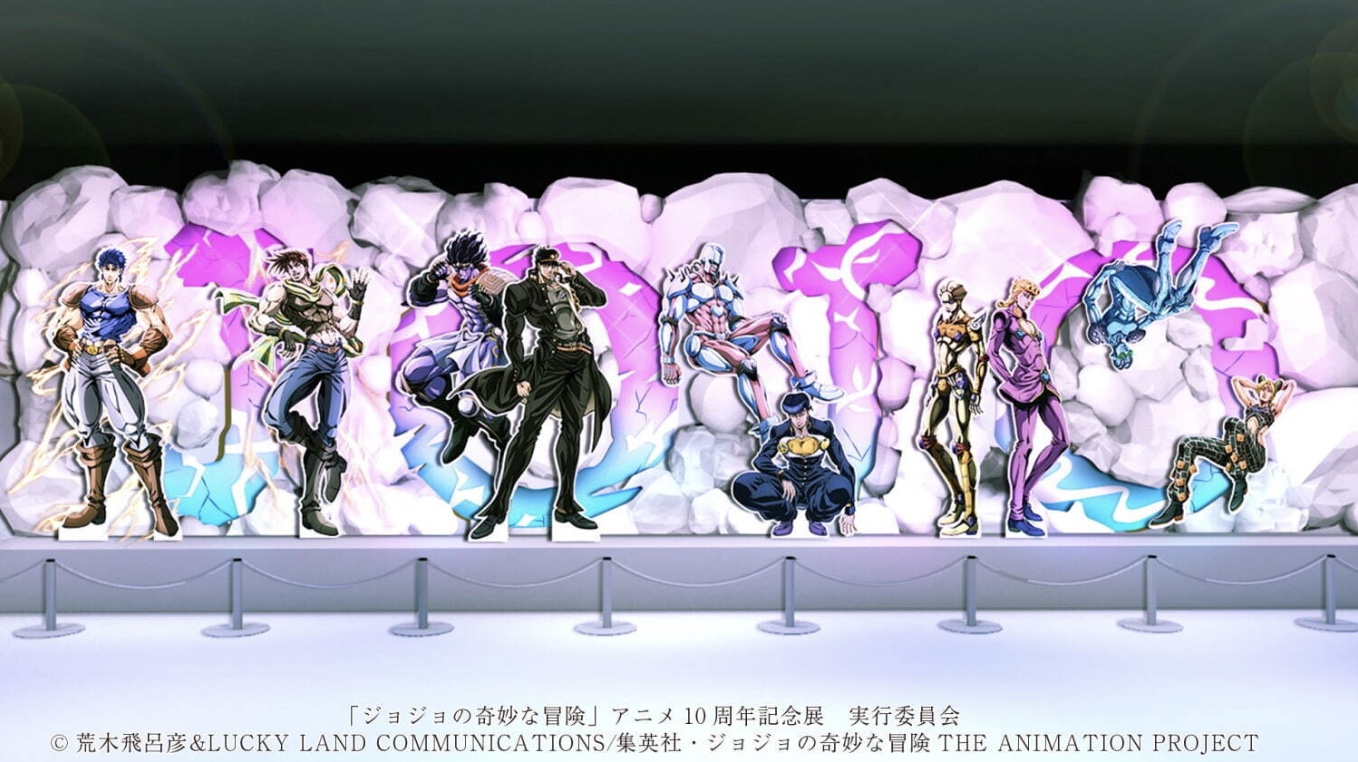 JoJo's Bizarre Adventure The Animation 10th Exhibition features the main characters and their Stands in the current anime seasons from Part 1: Phantom Blood to Part 6: Stone Ocean. It showcases 22 life-size figures designed only for this event by the manga artist: Jonathan Joestar, Joseph Joestar, Jotaro Kujo, Josuke Higashikata, Giorno Giovanna, Jolyne Cujoh and so on. There are also an exclusive video stream and other attractions such as original drawings and setting materials in the hall.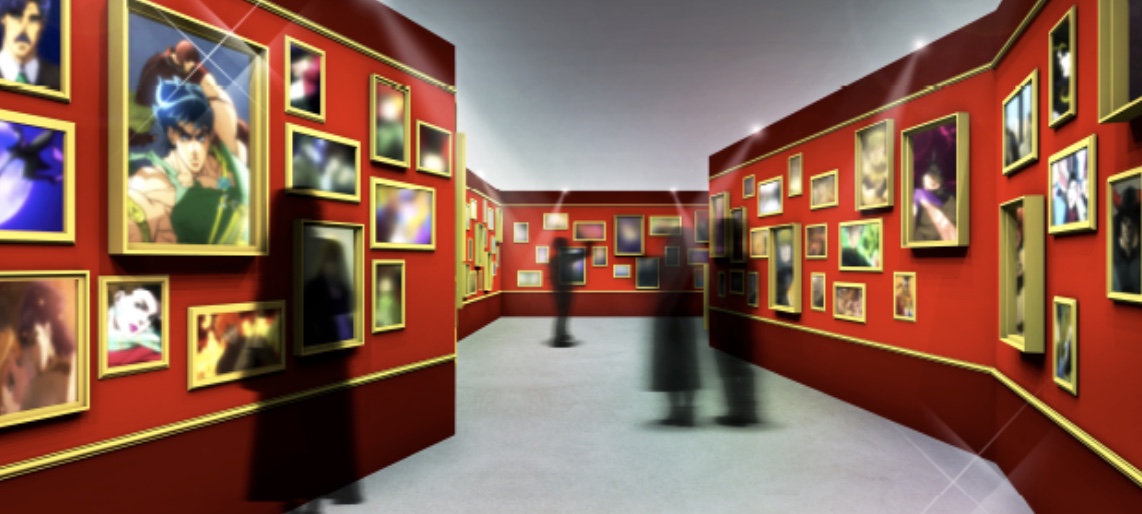 ---