Jojo's Bizarre Adventure and Tokyo Skytree 10th Anniversary Event
Jojo's Bizarre Adventure x Tokyo Skytree in Summer 2022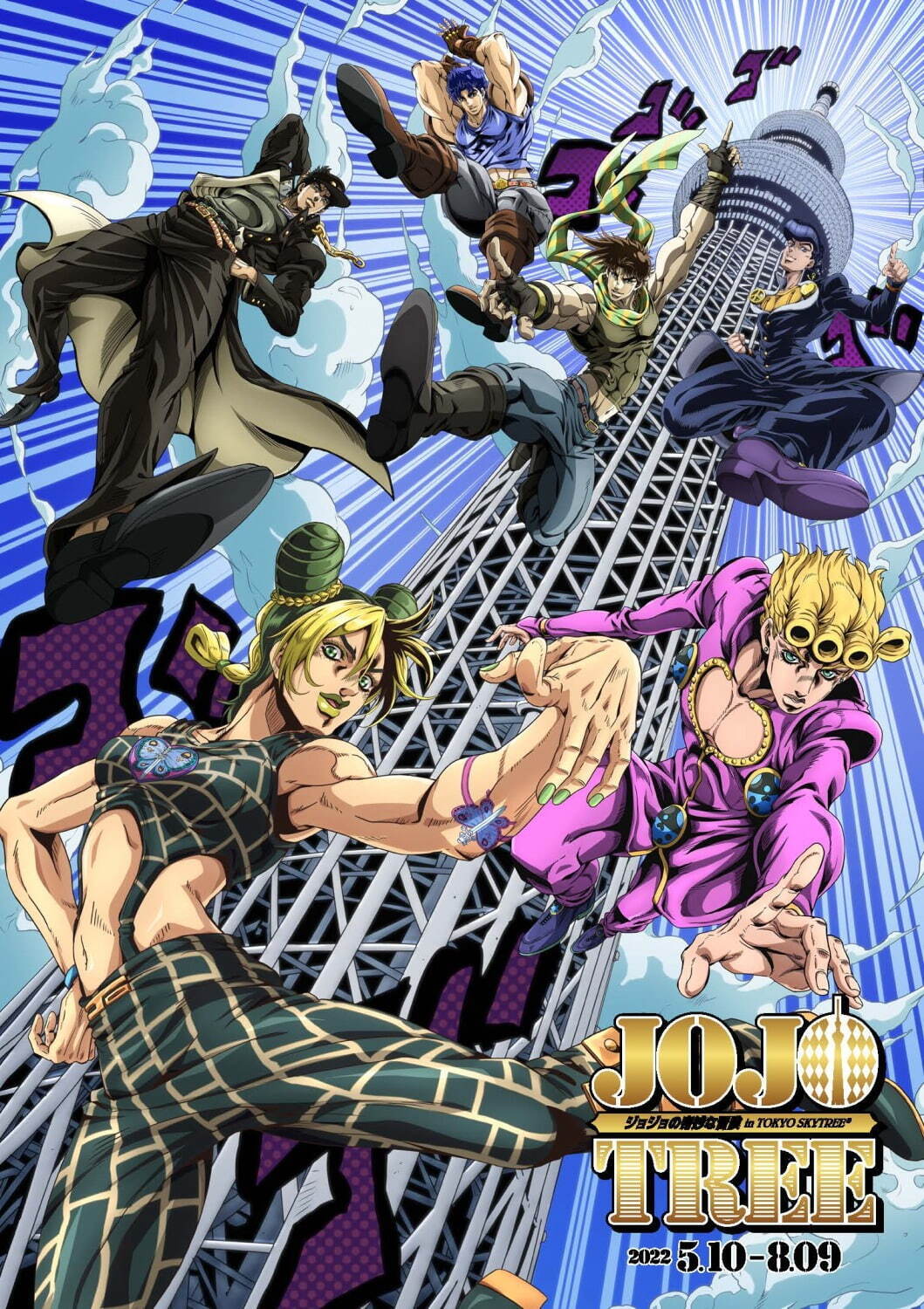 A brand new event of the outstanding dark-fantasy manga and anime series JoJo's Bizarre Adventure is starting in the center of Tokyo in this summer. It has remained a hot topic among anime fans all over the globe as the latest manga series Jojolion was just completed in August, 2021 and the new anime part Stone Ocean is being distributed on Netflix.
In Summer 2022 Tokyo Skytree will hold "JOJOTREE JoJo's Bizarre Adventure in TOKYO SKYTREE," a collaboration event with the "JoJo's Bizarre Adventure" animation series, from May 10 (Tuesday) to August 9 (Tuesday) to celebrate the 10th anniversary of both!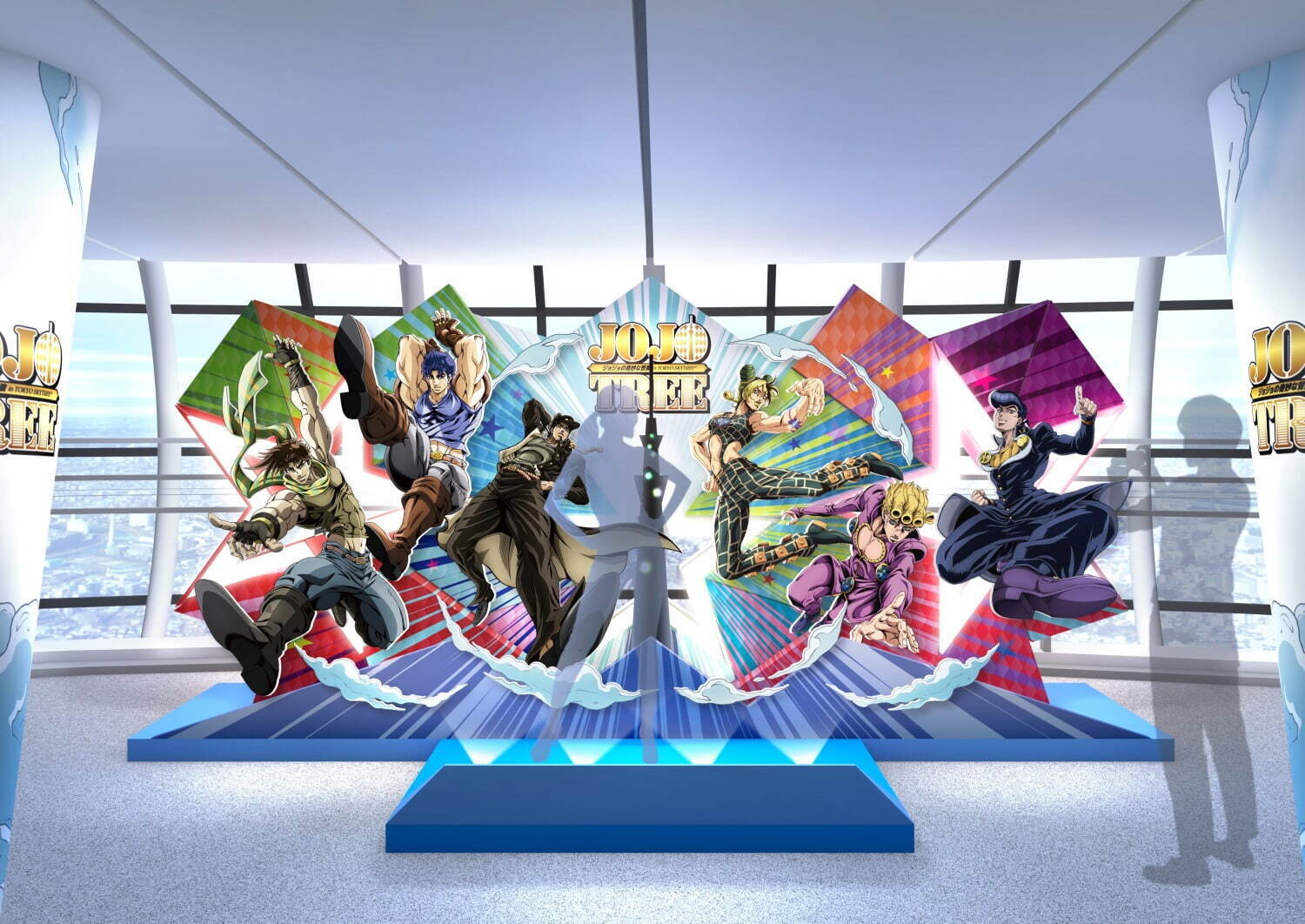 Although to those of us who arrived in Tokyo relatively recently it may seem that Tokyo Skytree has been there for a long time, in reality its construction began in 2008 and was completed in 2012! For its part, the JoJo's Bizarre Adventure anime first began airing in 2012 as well.
This year's collaboration will take place on the Tokyo Skytree TEMBO DECK and TEMBO Galleria, with a variety of projects featuring the series.
For example in the Tembo Galleria, the symbol of the Tokyo Sky Tree located 450 meters above the ground, there will be an exhibition with the characters that appeared in the JoJo's Bizarre Adventure animation series, along with some of the most famous lines of its protagonists.
There will also be a cool photo spot with shining LED neon lights inspired by Jorin where you can take a great photo for Instagram with Jorin!
Food & Drink Menu
The SKYTREE CAFE on floor 340 is going to offer a limited original café menu available only during this collaboration. On the Cafe Menu, you'll find fun tribute foods, desserts and drinks inspired by Jojo's character's, famous sentences and more. Do you want to take a look at what the cafe offers? Let's go!
Left: Jotaro's "Ora ora" Omelet: 1,500 yen
Center: Jorin Dumpling Ice Cake Plate 1,500 yen
Right: Hot Cafe Mocha: 850 yen

Original drink: 950 yen
The customers that order something from the collaboration menu, they will get a special coaster!
Original Merchandise
In addition a special store will also open on the 450th floor. Original goods only available during this event will be on sale, including key chains, clear files with original illustrations, key rings and even cookies with Jojo's character prints and more!
Left: Engraved Medal Keychain: 900 yen
Center: Genuine Leather Keychain: 1,320 yen
Right: Printed Cookies: 1,080 yen
Left: Acrylic Keychain: 990 yen
Right: Acrylic Stand: 2,000 yen
Left: Magic Clear File: 440 yen
Right: Shopping Bag (You can get it for purchase over 3,000 yen)
Customers who spend more than 3,000 yen on goods will receive a special bag with an exclusive design!
There will also be available a limited original photo service where you can take a picture with your favorite character and take it with you in a special frame. A special opportunity that Jojo's fans should definitely not miss!
And there is even more! During the event, Tokyo Skytree will have a total of six types of special lighting inspired by the main characters of each series.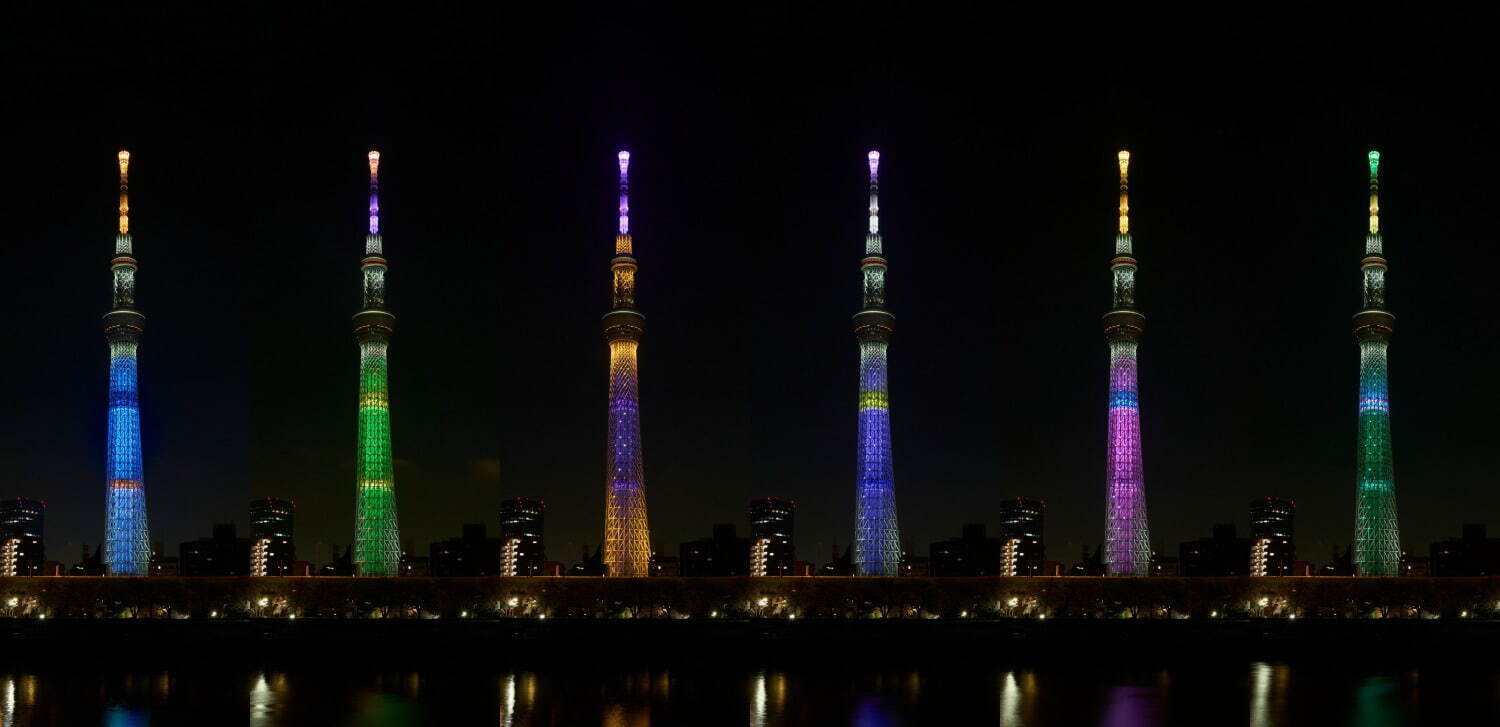 If you are a Jojo's fan who is currently around Tokyo, don't miss a chance to experience this unique and time-limited collaboration!
---
-Jojo's Bizarre Adventure x Tokyo Skytree ~JOJOTREE~
Venue: Tokyo Skytree
Date: 10 May to 9 August 2022
Official Website: https://www.tokyo-skytree.jp/en/event/special/jojotree/
For more information about anime, Tokyo or upcoming events in Japan this year, please check out these articles, too!
▽Related Articles▽
▼Editor's Picks▼
---