5 Best Streets in Tokyo for Foodies
Best Food Streets in Tokyo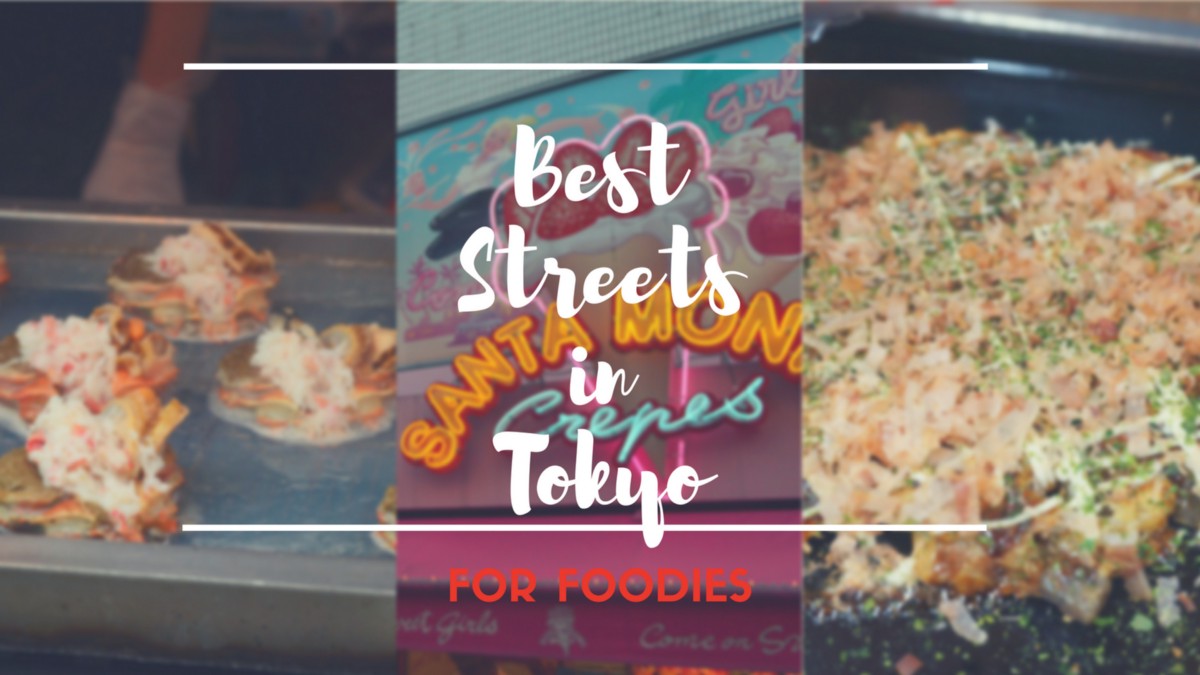 Do you like eating out? Are you interested the deep food culture of Japan??
If yes, you should definitely try street foods in Japan! The world's greatest gourmet city, Tokyo has several amazing spots where you can have authentic and delicious Japanese food experiences. From the trendy photo-worthy sweets to authentic local snacks, there are many types of street foods to try in Tokyo depending on areas.
Today, I would like to introduce Tokyo's best streets that every foodie traveller should definitely visit. Check out the most delicious food streets in Tokyo!
Takeshita Street
-Enjoy Instagram-Worthy Kawaii Food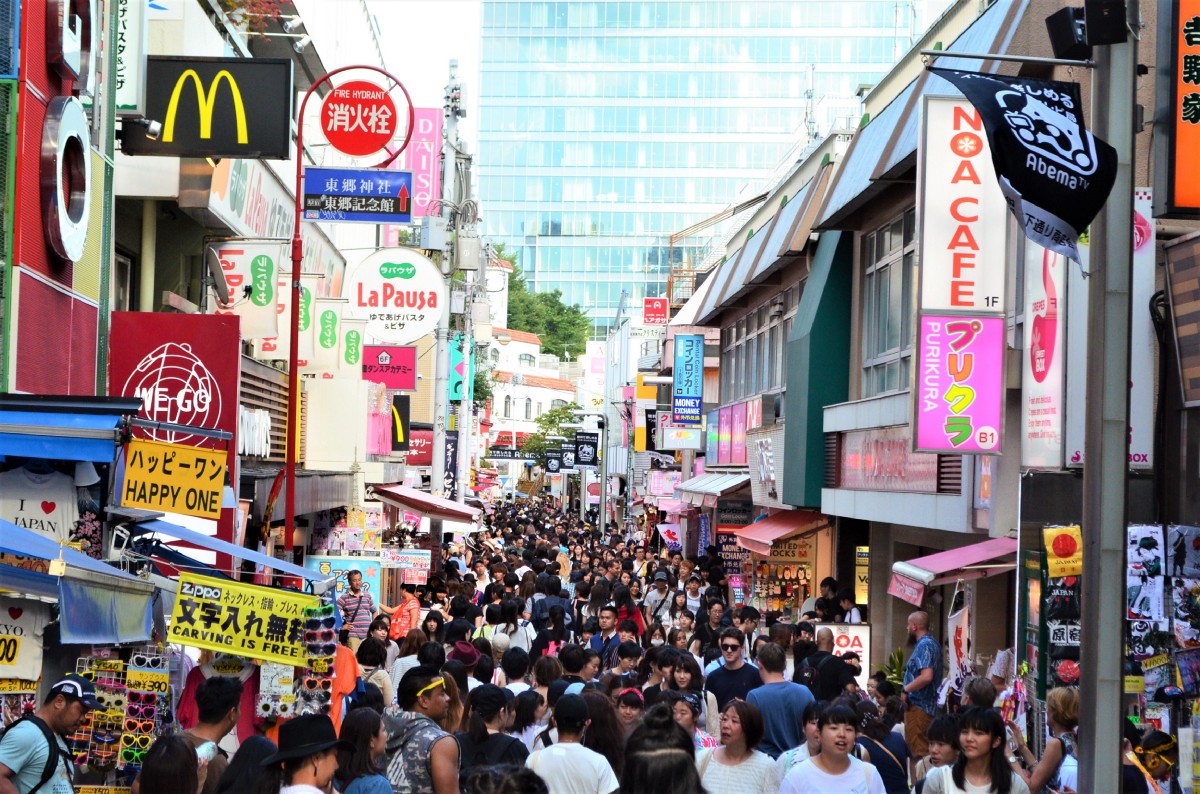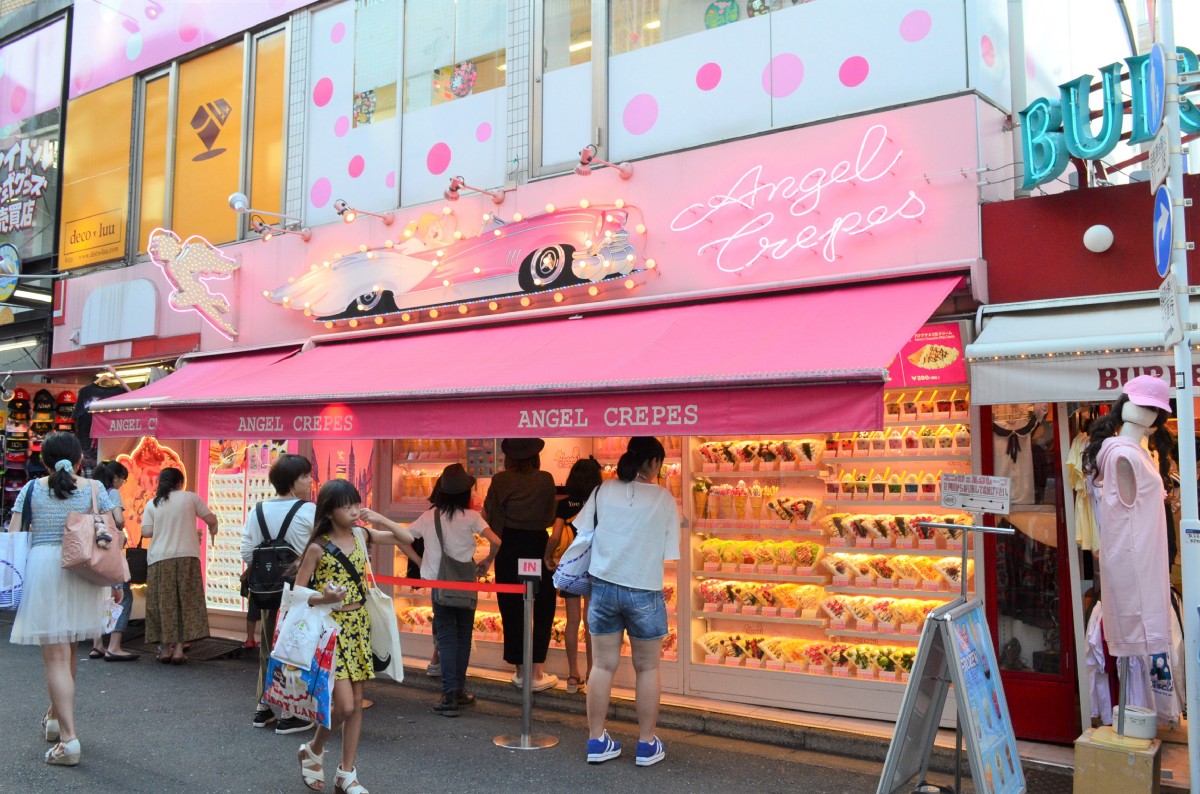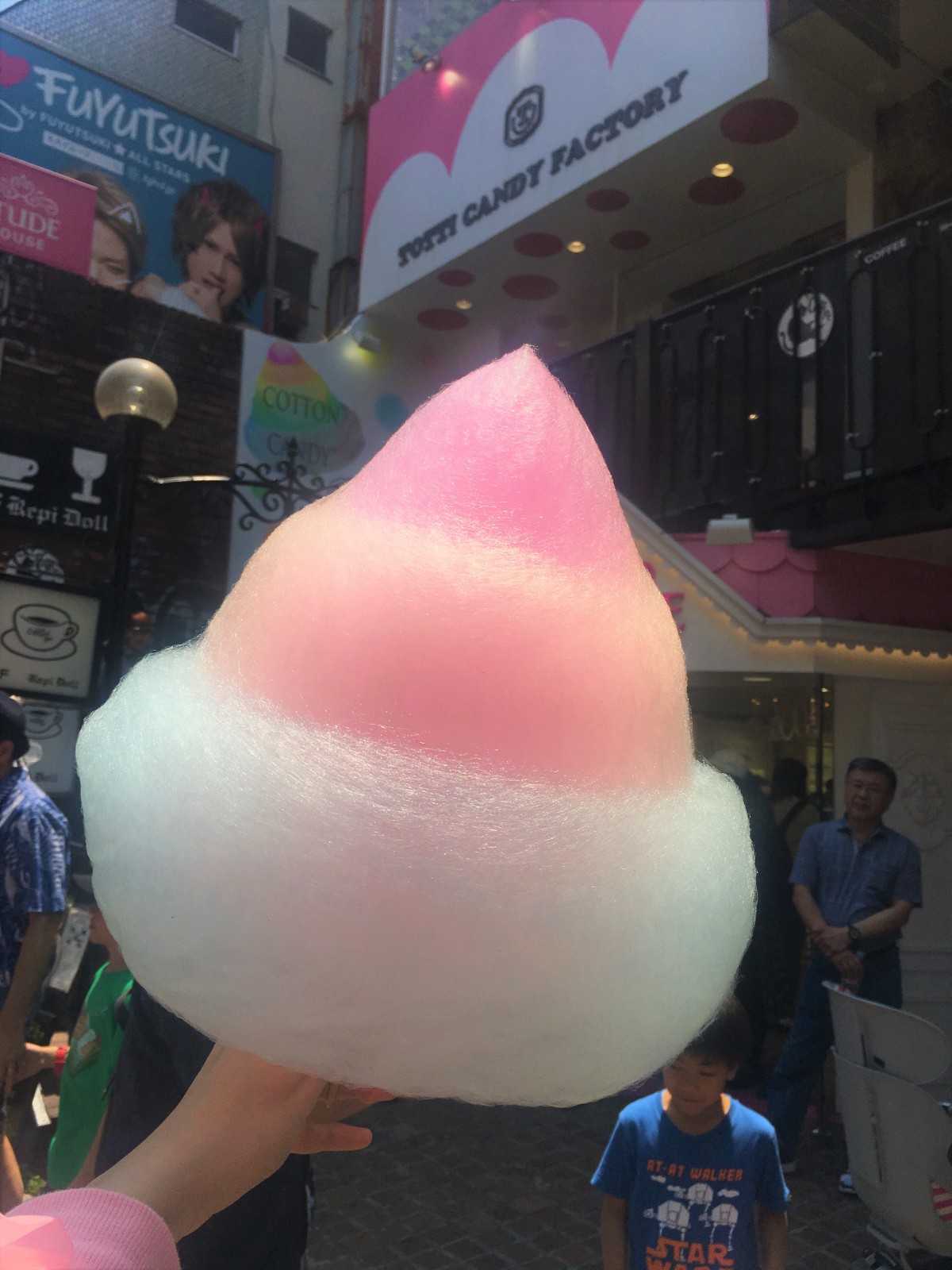 Takeshita Street (竹下通り) in Harajuku district is the best street for young generation and instagram lovers! The colourful photo-worthy desserts and drinks have been a big food trend worldwide, and Harajuku is one of the leading spots. A lot of small cafes, restaurants and food vendors gather on Takeshita Street and offer cute, eye-popping and delicious street foods such as rainbow cotton candy, delicious crepes and decorated ice creams. Make sure to take photos and post on social media before eating 😉
More info: Takeshita Street Harajuku Best Things to Do
Tsukiji Outer Market
-For Seafood Lovers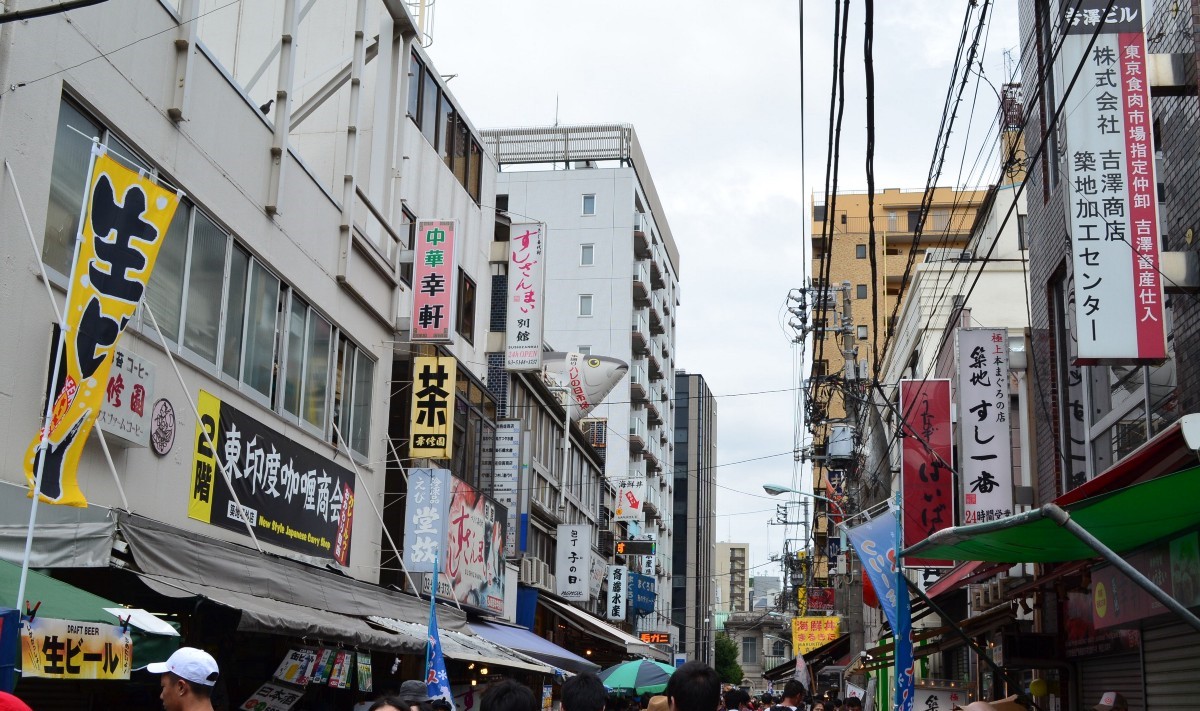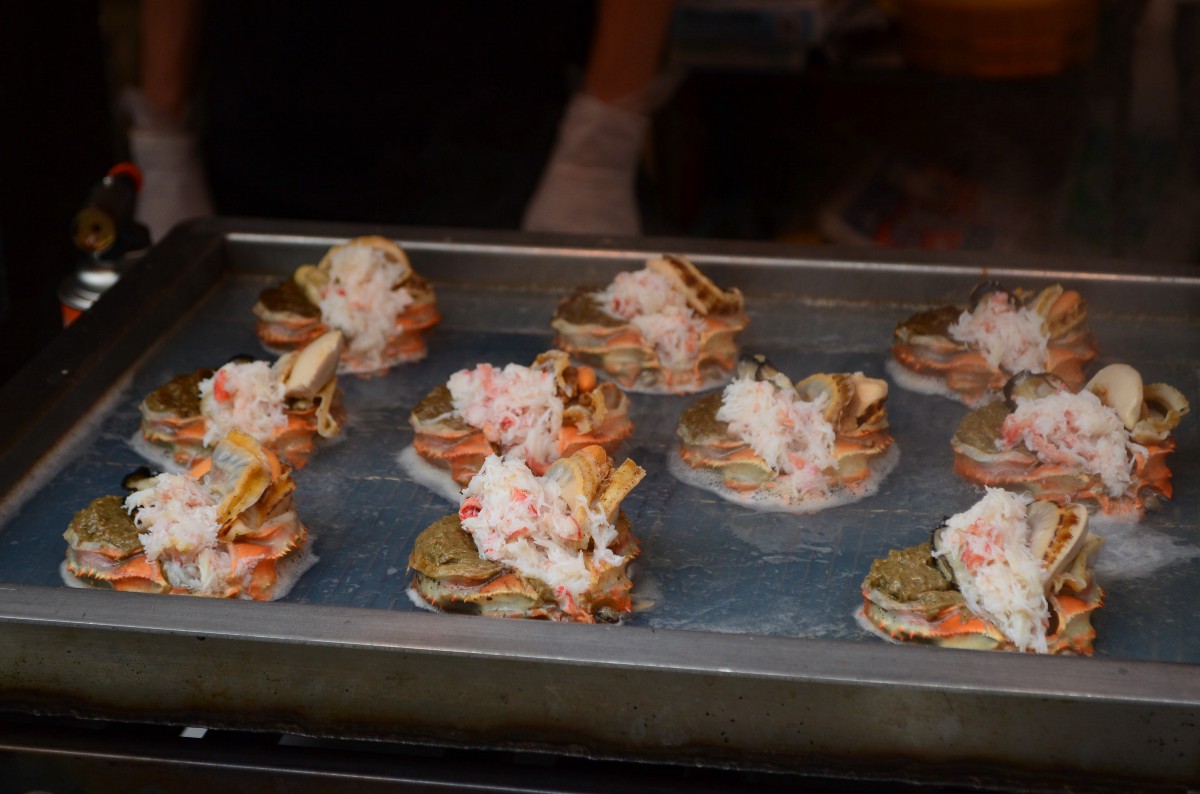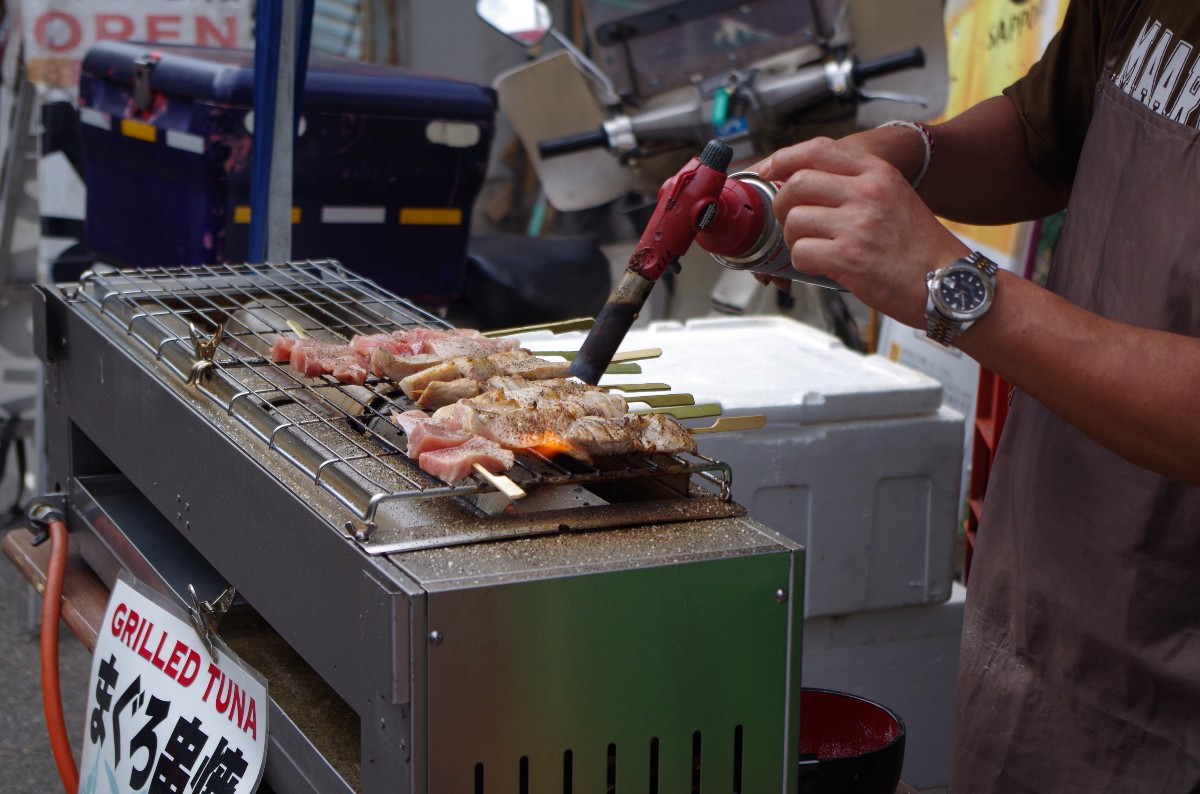 Seafood products are one of the most popular Japanese food among foreign visitors. The famous food market of Tsukiji has been relocated to Toyosu now, but Tsukiji is still one of the best places to try great quality and fresh seafood products in Tokyo. Tsukiji's outer market, Tsukiji Jogain Market (築地場外市場) remains in the same spot even after the relocation and it consists of a few blocks lined with numbers of restaurants, groceries and food vendors You can find various delicious and fresh street snacks such as grilled scallop, seafood rice bowl, sweet omelet and more!
More info: Tsukiji Fish Market: Jogai Shijo Outer Market
Nakamise Street
-Best Walk and Eat Experience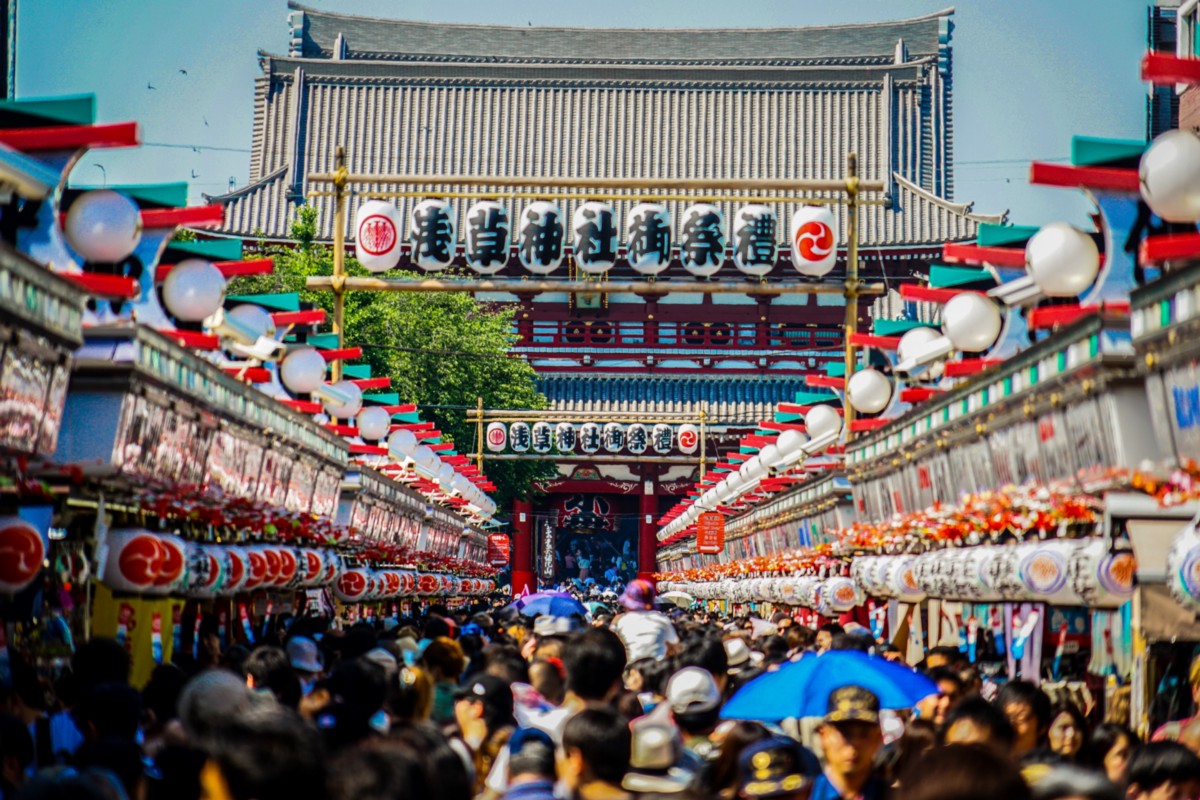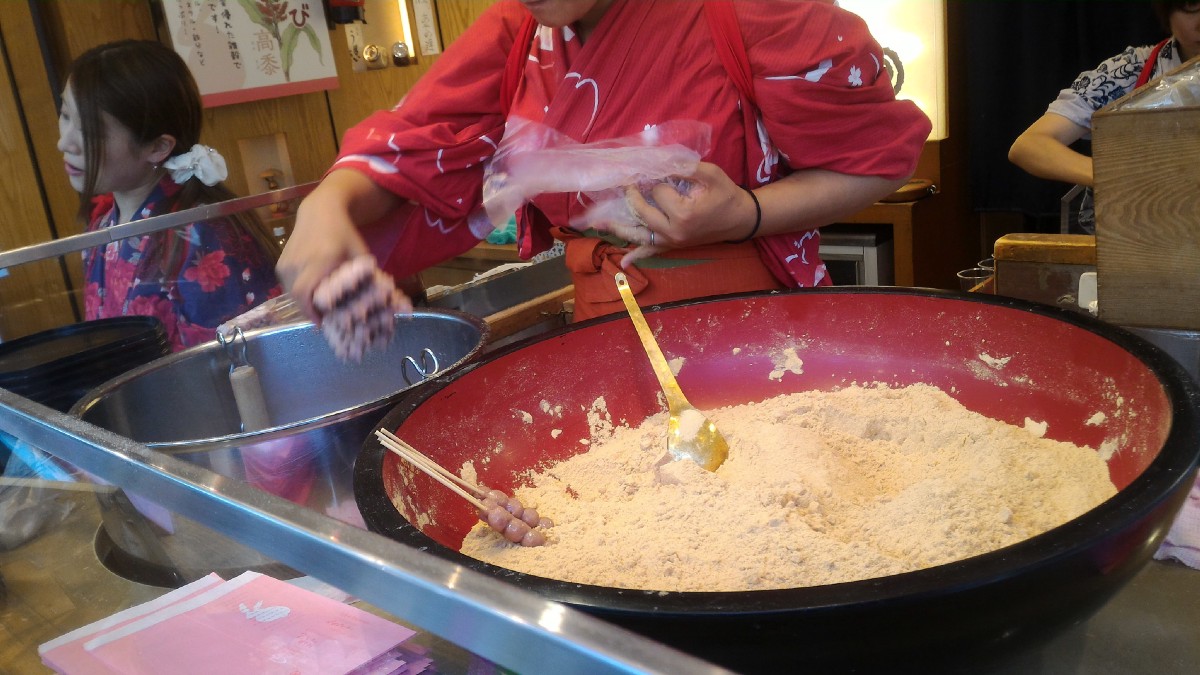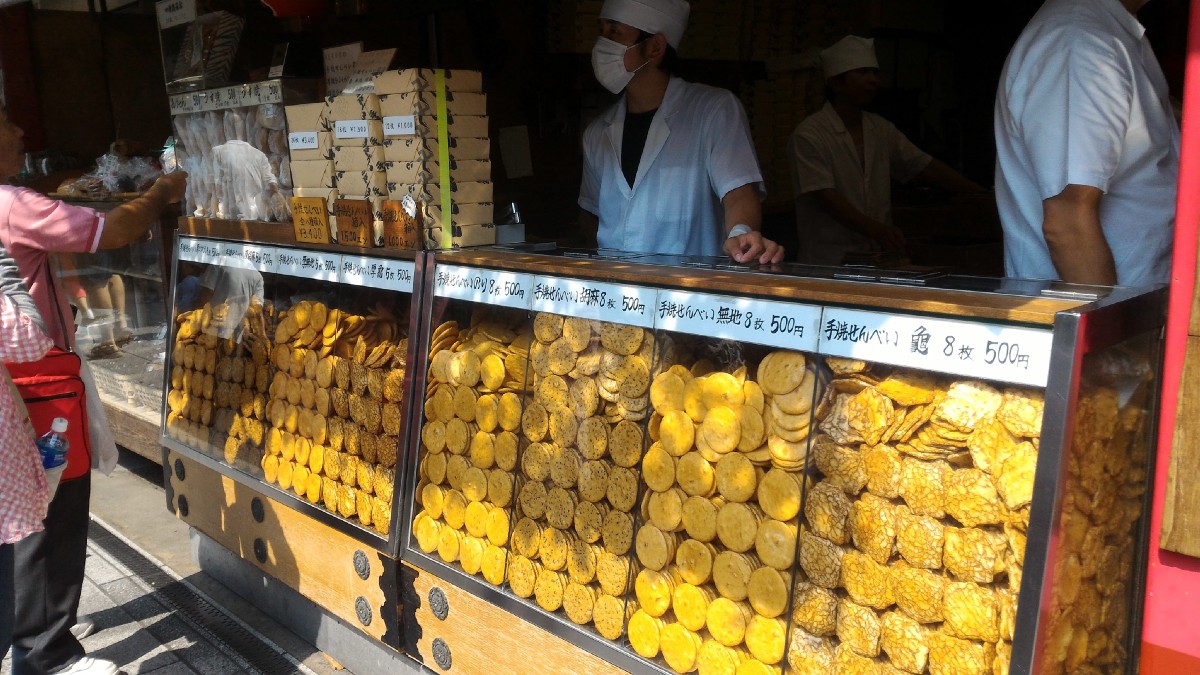 Nakamise Street (仲見世通り) is a shopping street at the famous Sensoji Temple in Asakusa district. The street is lined with small shops selling traditional souvenirs and authentic street foods. At Nakamise Street, you can find many kinds of traditional Japanese snacks such as Dango (sweet mochi dumpling) and Senbei (rice crackers) which are perfect for "Tabearuki" (means "eat and walk around" in Japanese). Enjoy sightseeing the great historic town with authentic Japanese street food!
More info: Nakamise Shopping Street : Must-Try Asakusa Street Food
Tsukishima Monja Street
-Tokyo's Secret Soul Food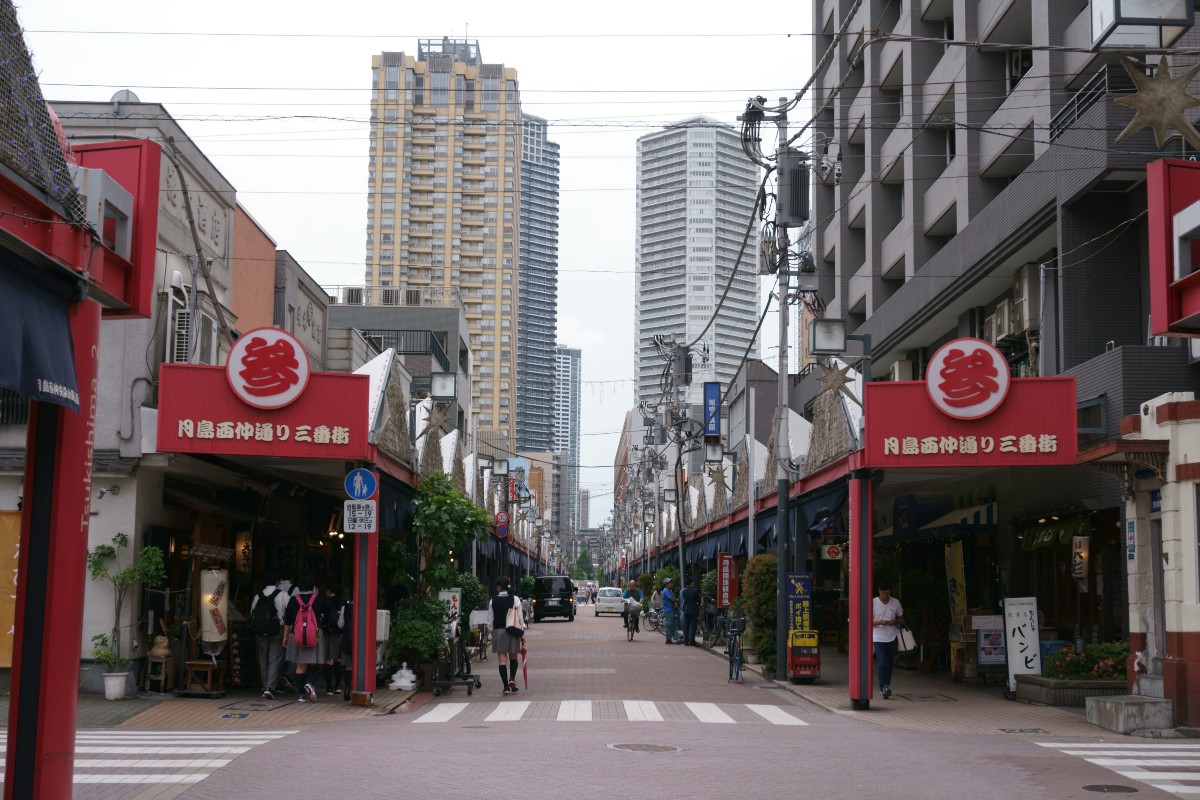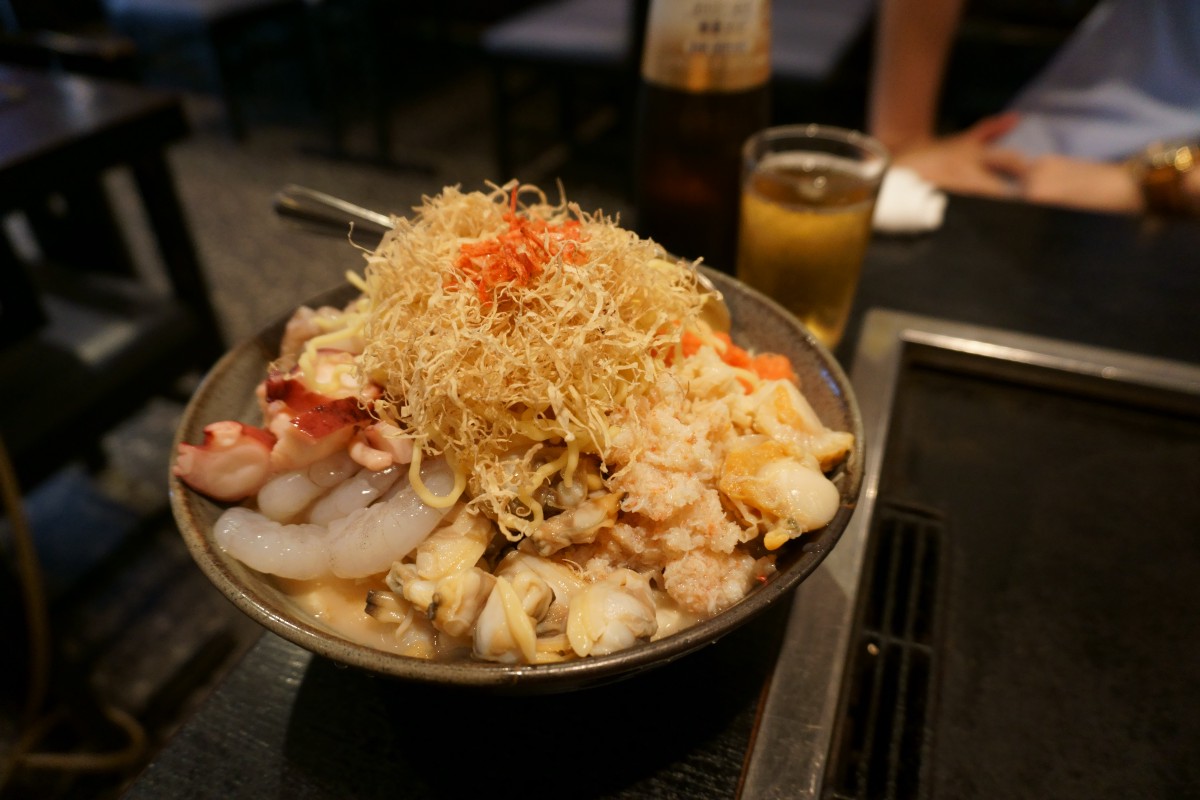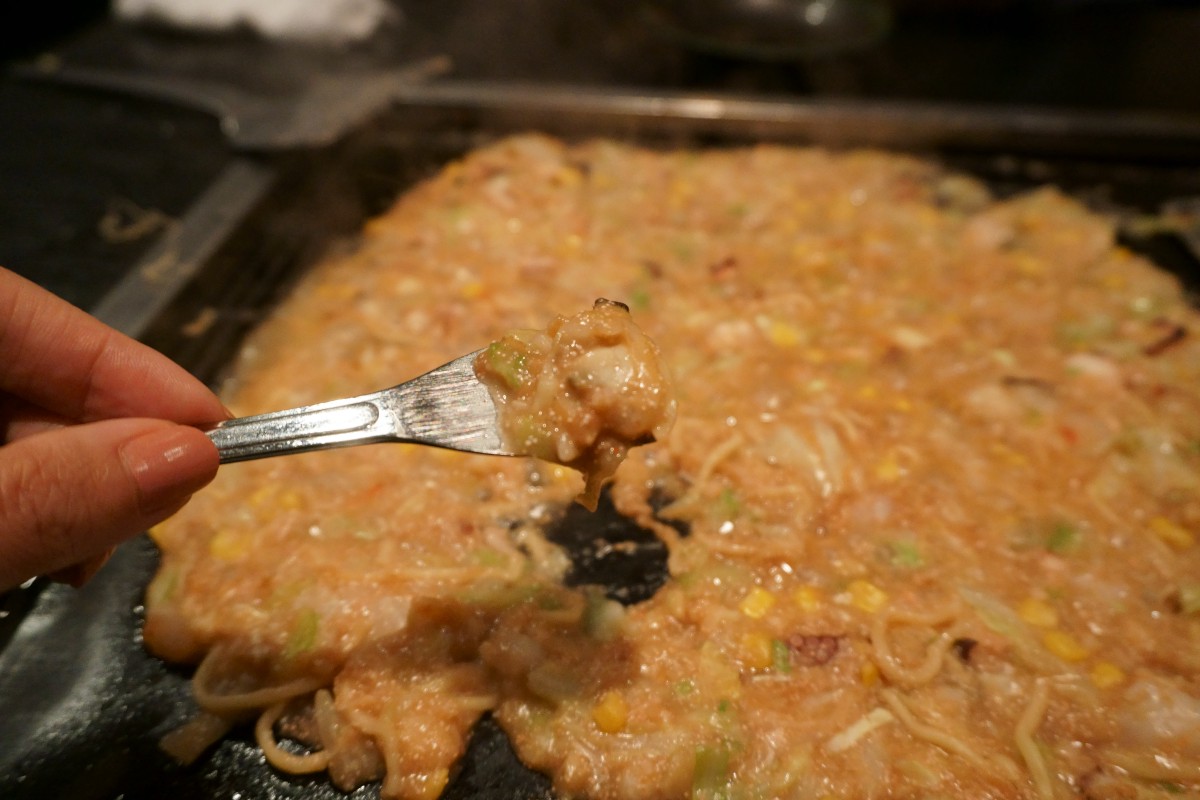 Without trying Monjayaki, I don't think you can call yourself a real foodie in Tokyo! Monjayaki is one of the most beloved local dishes in Tokyo, which is often compared to Okonomiyaki but quite different. Tsukishima district is known as the birthplace of the dish and there are over 70 Monjayaki restaurants in this small area called Tsukishima Monja Street (月島もんじゃストリート). The most of Monjayaki restaurants offer do-it-yourself style cooking with the tables with iron plates. Cooking Monjayaki is the most authentic and fun local food experience in Tokyo!
More info: Tsukishima Monja Street: Tokyo's Hidden Gourmet Gem
Yanaka Ginza Shopping Street
-Authentic Local Street Foods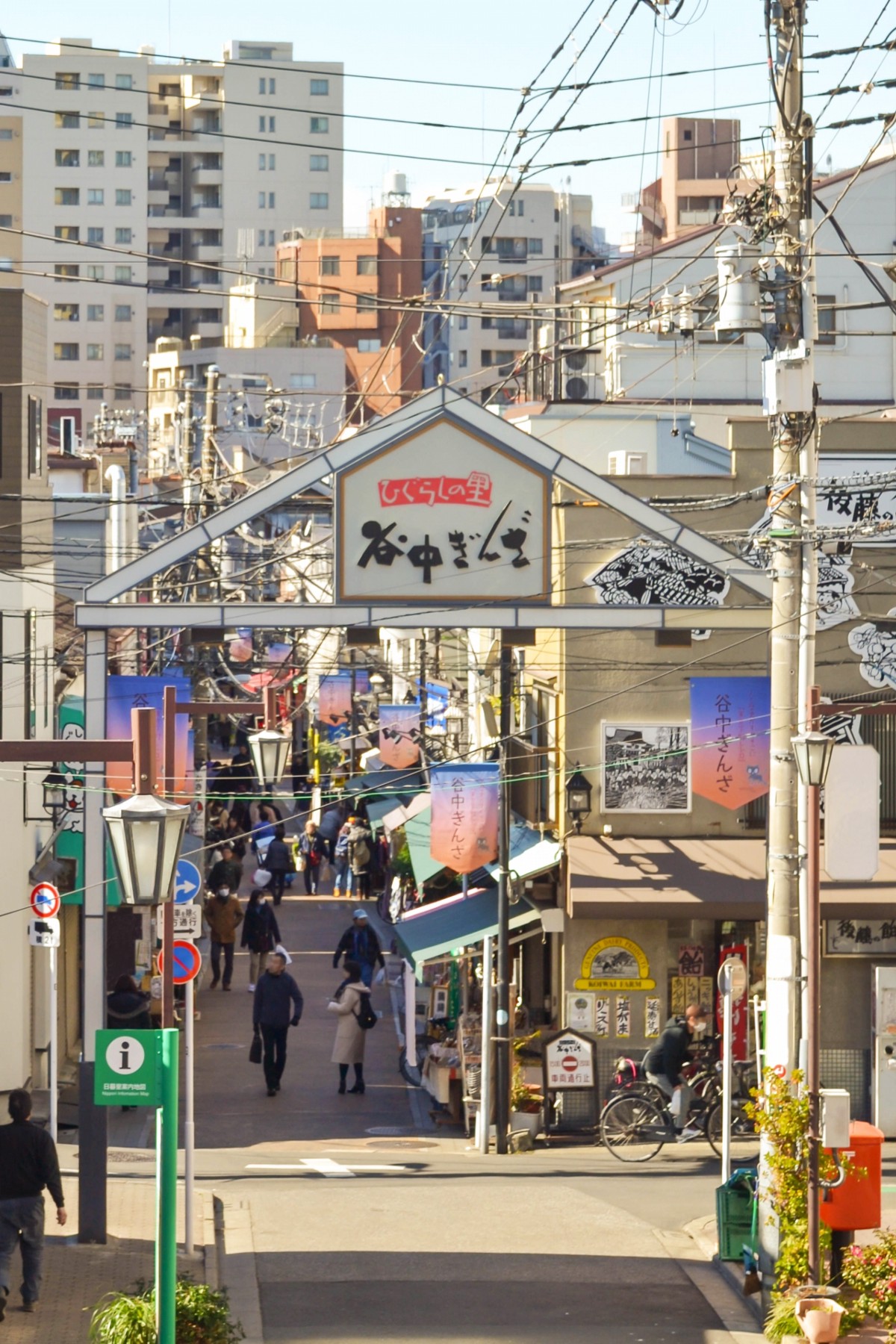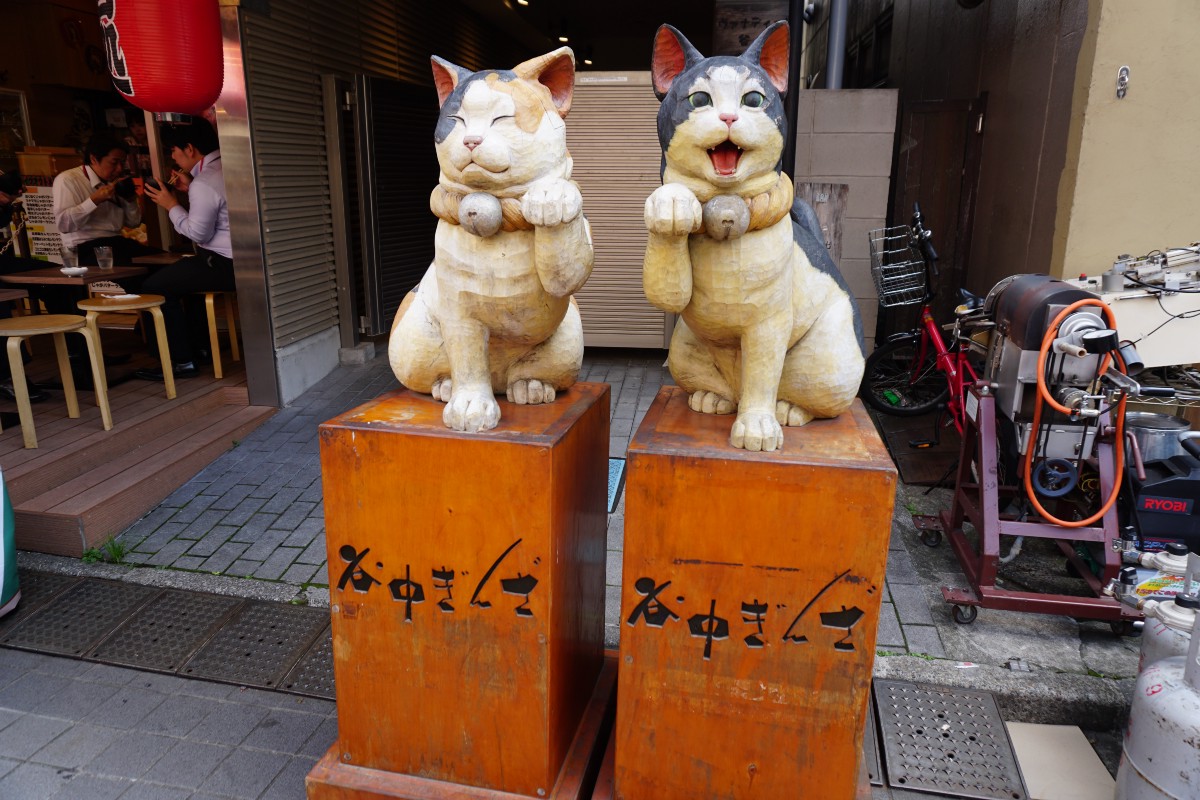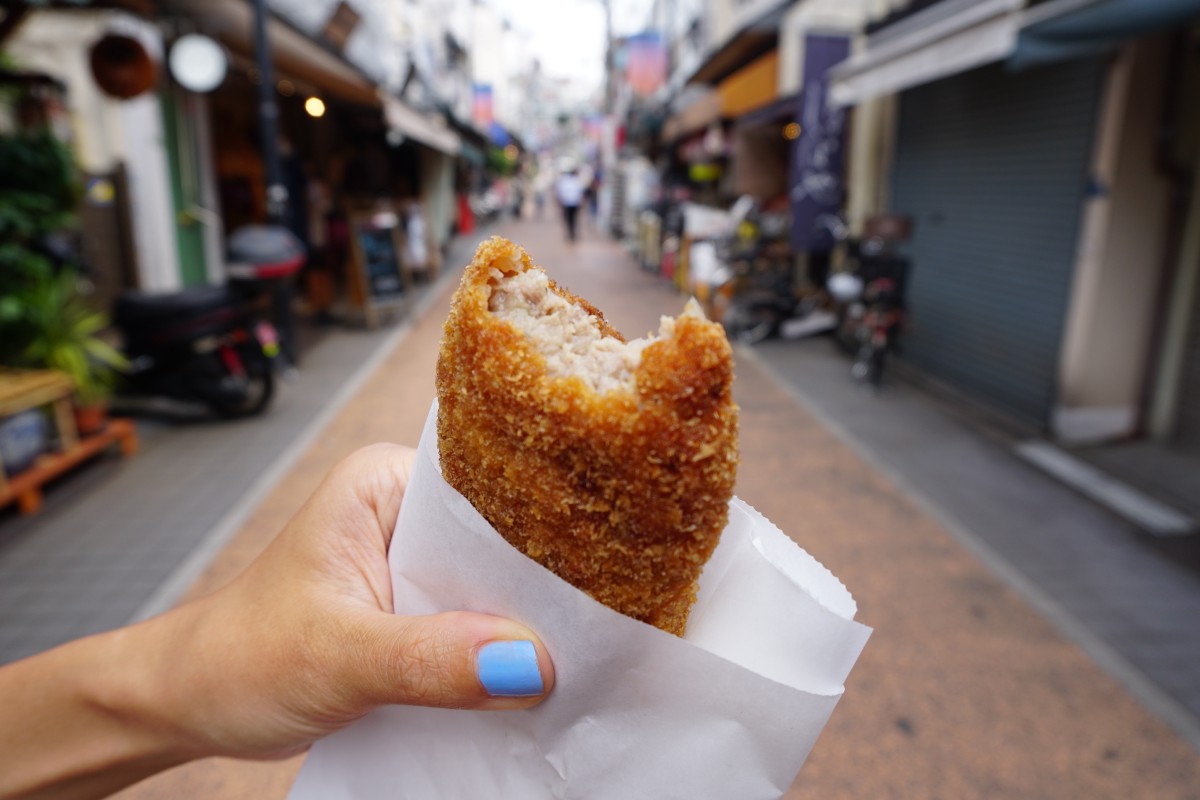 Yanaka Ginza (谷中銀座) is an old-fashioned small shopping street in Shitamachi (old downtown) area of Tokyo. It's one of the unspoiled spots in Tokyo where you can see the genuine local lifestyle in Tokyo. Numbers of groceries and food stores lines in this small street, offering home-cooking style street snacks at inexpensive price. The must-try food is Menchi Katsu (deep-fried breaded minced meat) from Niku no Suzuki which is very popular and people including locals queue up for it, and trust me it's worth waiting for 🙂
More info: Yanaka Ginza: Tokyo's Best Old-Fashioned Shopping Street
How did you enjoy the list?? If you love food, these 5 streets are the best food destinations in Tokyo! For more recommended spots in Japan for food lovers, here are some more stories to check out 😉
▽Related Articles▽
▼Editor's Picks▼
---