Famous Japanese Actors
Japan TV Drama & Movie Guide: Best Japanese Actors to Watch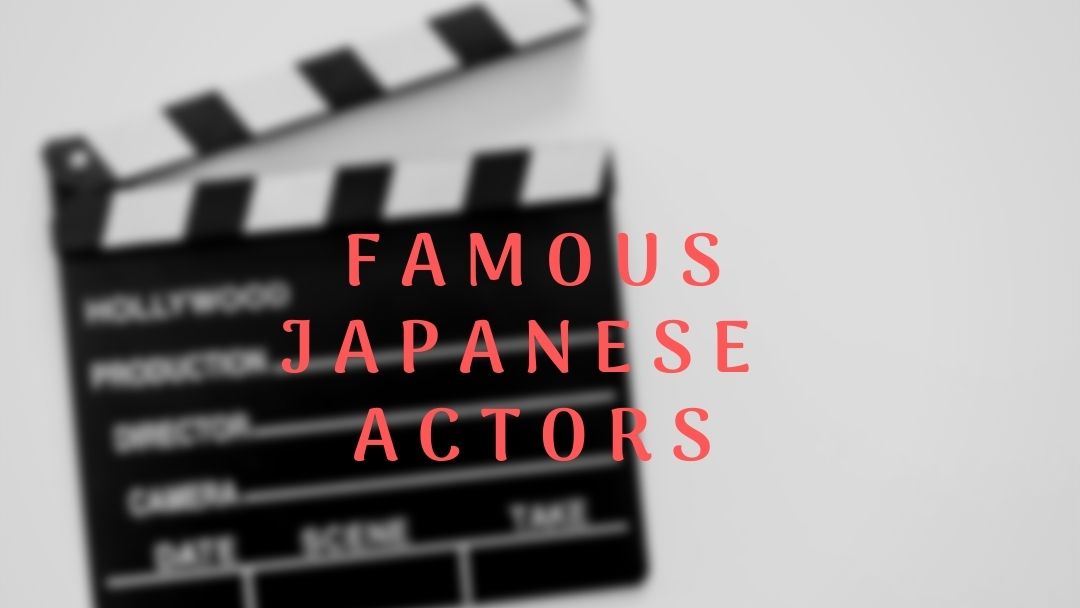 Although Japanese manga and anime has become famous throughout the world for years and many people know some of the great authors (called mangakas), the world of Japanese movies and dramas has not yet become so well known. Perhaps because until now it had been a fairly closed world and focused specifically on the Japanese public.
Although Japan has good actors who are very famous within their country, if I ask you mention me a Japanese actor probably you will all say only Watanabe Ken 😂That's why today I would like to introduce some of the best Japanese actors from my perspective! In Japan, idols, both female and male, are often trained since childhood to be able to do several things: sing, act, dancer, etc. dedicate to acting. In this list there will be some idols that I particularly like as actors, and also others that only focus on acting. So let's start!
*Please note that this article contains affiliate links.
Haruma Miura
One of the most famous names, although it has been a few years of less television activity, is Miura Haruma (三浦 春馬). He was born on April 5, 1990, and since childhood he enrolled in a study, debuting at age seven. Later when the studio I was in, he joined one of Japan's largest talent agencies, Amuse. He made several dramas with which he gained popularity, but fame came in 2007 after being the male protagonist of the film Koizora. He has also performed plays, especially that past 2019. For anime fans, he was in charge of playing Eren in Live Action.
On July 18, 2020, Miura Haruma was found dead in his home. Police believe that he committed suicide. He was young and very talented, and his death is a real shame.
Sato Takeru
Takeru Sato (佐藤 健) is in the same agency as Haruma Miura, Amuse and they are great friends. Born in 1989, he didn't make his first television debut until 2006. He was getting different roles, as one in the drama Bloody Monday along with his friend Miura. However, he was always in the shadow of other actors more famous than him. His rose to fame came after being chosen to play Kenshin Himura in the live action of the legendary manga Ruroni Kenshin.
Tomohisa Yamashita
I already told you about Tomohisa Yamashita (山下 智久), also known as Yamapi, an actor, singer and dancer of Johnny's Entertainment when I talked about Japanese male idols. As an actor, his popularity rose after the famous drama Nobuta wo Produce in which he played Kusano Akira. The drama became one of the most popular in Japan and his character was very charismatic and loved by the people thanks to Yamashita's performance.
Recently he has also been very popular with the drama Code Blue, in which he plays a talented doctor Aizawa sensei. Code Blue is one of the most famous dramas in recent years, and it has 3 seasons and two movies.
But I wanted to put him on this list too because recently, Yamashita has been the first of his company to participate in an international production series, which has taken him to shoot three months in Spain and then in Ireland. This series is produced by the same that made the worldwide famous "The House of Paper" and surely when it's released will bring Yamashita to international fame. So you will probably see him on your television soon! Now it's also popular in other countries, but only among those who love J-Pop and Japanese pop culture.
The series has been made in collaboration with Hulu Japan, and you can find it on this platform (as the series was made internationally, it's in English even though the platform is Japanese). Try the free trial month of Hulu and discover this serie and many more!

Ryosuke Yamada
Born in 1993, Ryosuke Yamada (山田 凉介) is part of the Johnny and is a member of the Hey! Say! JUMP, one of the most famous in recent years. But today I would like to talk about him as an actor, I think he is very skilled at acting and that together with dancing is one of his strengths. And probably the proof is that compared with the other members of his group he has many more acting jobs. He made his first debut in 2006 in Rantei Gakuen and since then he hasn't stopped acting in different dramas and movies. One of his latest best-known roles is that of Edward Elric in the live action of the anime series Fullmetal Alchemist produced by Netflix.
Fukushi Sota
Fukushi Sota (福士 蒼汰) is one of the new faces of Japanese television. He was born in 1993. He is part of the Ken-On agency, and his first debut both in a television drama and in the cinema was in 2011. In just 9 years he already has a good repertoire of films and dramas in his curriculum with very diverse characters. One of his most popular movies is probably Strobe Edge, based on a shojo manga with the same name.
Oguri Shun
Although not as popular nowadays, Oguri Shun (小栗 旬) was one of the big names in Japan for several years, and today everyone still knows his name. He was born in 1982, and began his acting career in a children's theater at age 11. It wasn't until two years later, when he was 13, that he made his first television debut. Fame came to him soon, in 1998, but Shun preferred to focus on his studies. But a year later he finally decided to devote himself completely to the world of acting and left high school. He played different popular roles, but it was in 2005 with his performance as Hanazawa Rui in the drama Hana Yori Dango that he finally rose to fame. Hana Yori Dango was one of the most famous dramas of all time, and the role of Hanazawa Rui was much loved by fans. After that Oguri decided to play different roles so as not to be typecast in the role of prince character.

Matsuyama Kenshi
Surely some of you have seen Matsuyama Kenshi (松山 ケンイチ), even if you didn't know his name. He is the one who played the lead character Wakatabe Toru in the movie adaptation of Haruki Murakami's novel Norwegian Wood. He won a 2010 Nikon Sports Film Award for Best Actor for his performance in this movie.
And those of you who are fans of manga and anime have seen him before: he was in charge of giving life to the charismatic L in the live action of Death Note.
Mizushima Hiro
Like Oguri Shun, Mizushima Hiro (水嶋 ヒロ) is not so popular actually. But this is partly due to a personal decision, since when he was at the best of his career he decided to leave the performance to take care of his wife with delicate health and later of his daughter also. He was born in Tokyo in 1984, but lived in Switzerland from 6 to 12 years old, so he is fluent in English. His first performance was in 2004, and by 2009 he had participated in several films and dramas that had brought him to fame. But in 2009 he married Japanese singer Ayaka, and in 2010 he left his Ken-on agency. In addition to taking care of his family, he also said he wanted to start a career as a writer. As a writer he uses his real name, Saito Tomohiro.
Recentlyhe has opened a YouTube channel where he teaches recipes of traditional homemade Japanese dishes.
For more information about Japanese movies and music, here are some more articles for you to check out!
▽Related Articles▽
▼Editor's Picks▼
---