Huis Ten Bosch Hydrangea Festival 2021
Japan's Largest Hydrangea Festival is Held at Huis Ten Bosh in Nagasaki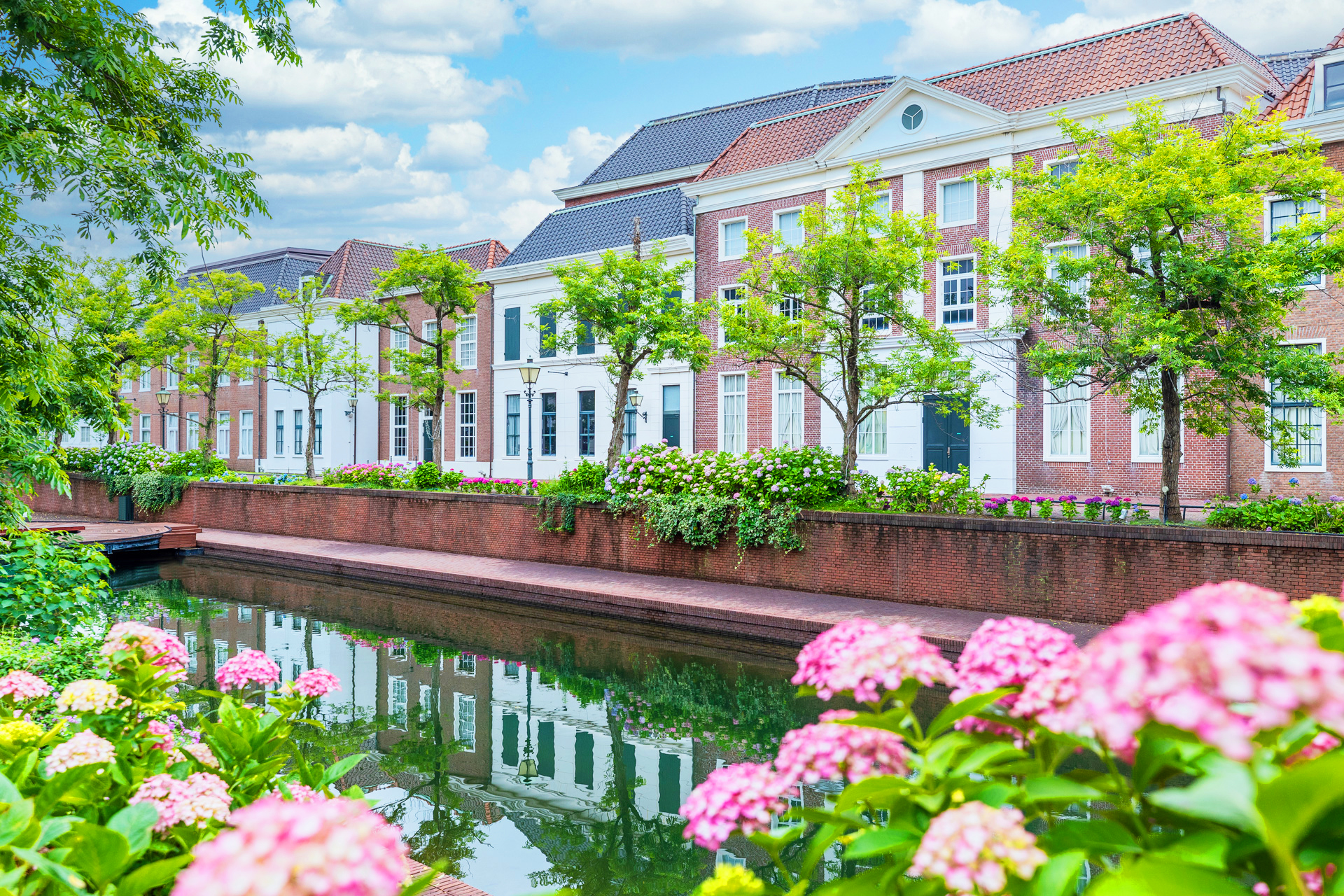 Huis Ten Bosch is a Dutch-style theme park in Sasebo City, Nagasaki Prefecture. The park is designed to resemble a historical Dutch city with authentic European cityscape and the canal running through the park to the ocean.
Besides Dutch-theme buildings, the park offers various indoor/outdoor attractions, theatres, museums, shops, restaurants and hotels in the 152ha space. Japan's biggest winter illumination, Kingdom of Light, is the park's top attraction, which features colourful 13 million LED lights decorating the entire site.
Huis Ten Bosch is also a popular site to enjoy seasonal flowers and the park hosts various flower festivals from spring to summer including tulip, pink moss and rose. In early summer, the park welcomes the best viewing time of hydrangea.
Huis Ten Bosch Hydrangea Festival features Japan's largest number of 1,250 varieties of hydrangea and visitors can enjoy colourful hydrangea at several sites at the park.
At the Flower Square, visitors can enjoy food and drinks at the restaurant while watching a seasonal stage show, being surrounded by colourful hydrangea and early summer flowers. There is a rare kind of hydrangea called "Huis Ten Bosch" named after the park.
At the Hydrangea Canal, you can enjoy the harmony of hydrangea and authentic European cityscape with refreshing summer breeze by the water.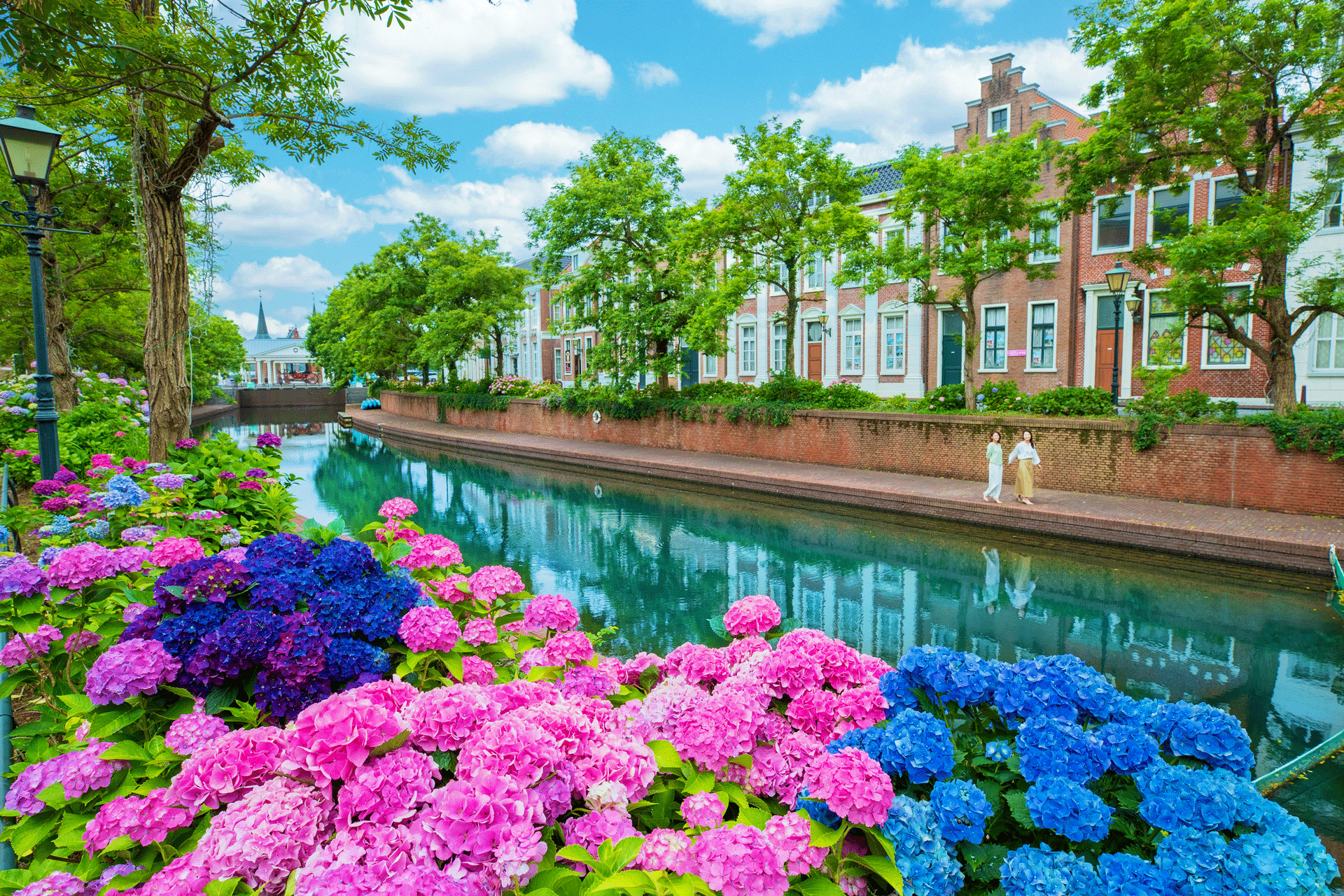 Japan's largest 1,250 varieties of hydrangea gather at the Hydrangea Road. From unique shape to rare colour, many kinds of hydrangea can be found here. On the same approach to the palace, there is Hydrangea Market selling various hydrangea in pots, which you can bring and raise at home.
Hydrangea themed show, menu, merchandise and decoration are also available at several sites at the park for a limited time including restaurants, shops and hotels. You can also enjoy hydrangeas at night as they are illuminated by romantic lights.
Huis Ten Bosch Hydrangea Festival is held from 29 May to 27 June 2021.
-Huis Ten Bosch Hydrangea Festival
Date: 29 May to 27 June 2021
Hours: 9:00~21:00 (opening hours may vary)
Official Website: https://english.huistenbosch.co.jp/
<< Click HERE to book e-tickets to Huis Ten Bosch now! >>
For more information about travelling in Japan, please check out these articles, too!
▽Related Articles▽
▼Editor's Picks▼
---