5 Best Video Streaming Services
Which is the Best Video Streaming Site to Choose?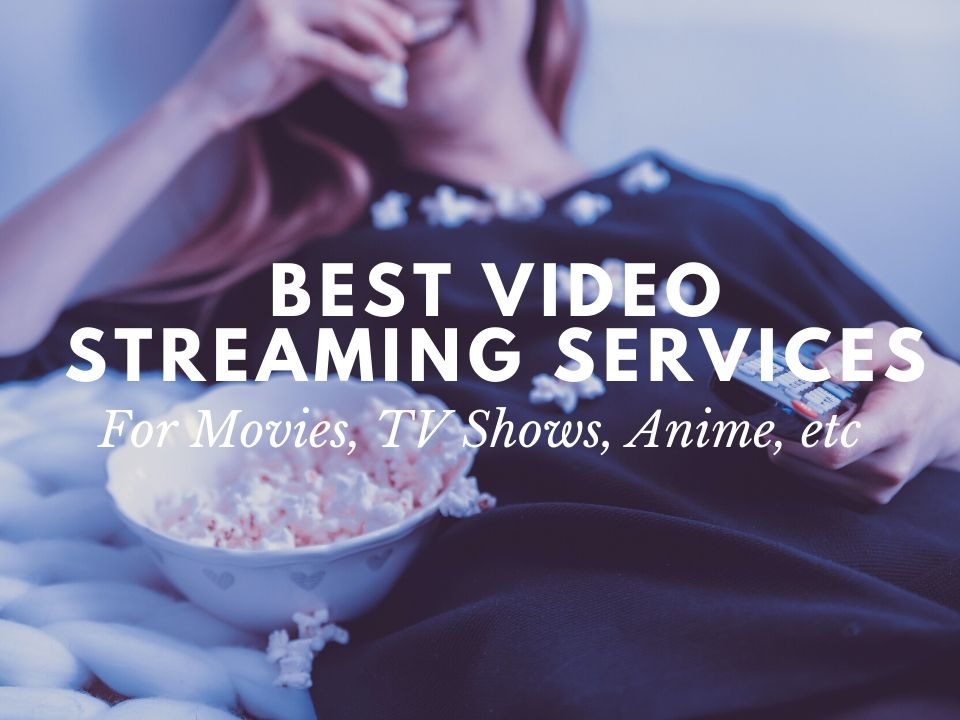 There are a large number of streaming sites all over the world (network), and you may be wondering which service is the best now. Almost all of the legal streaming sites don't offer their contents for free, so you should narrow down the rated subscription service.
Then, how should you choose the best one from a pile of video streaming sites? For one thing, it should be measured with the quality of the contents on the site. It is difficult to research universal rates of each content including movies, anime, TV shows, etc. since they depend on how people feel about the contents.
However, IMDb (Internet Movie Database), one of the largest online databases about films, TV programs and other contents, can be a reliable source to find out the best streaming service. A content is rated by a huge number of people on IMDb.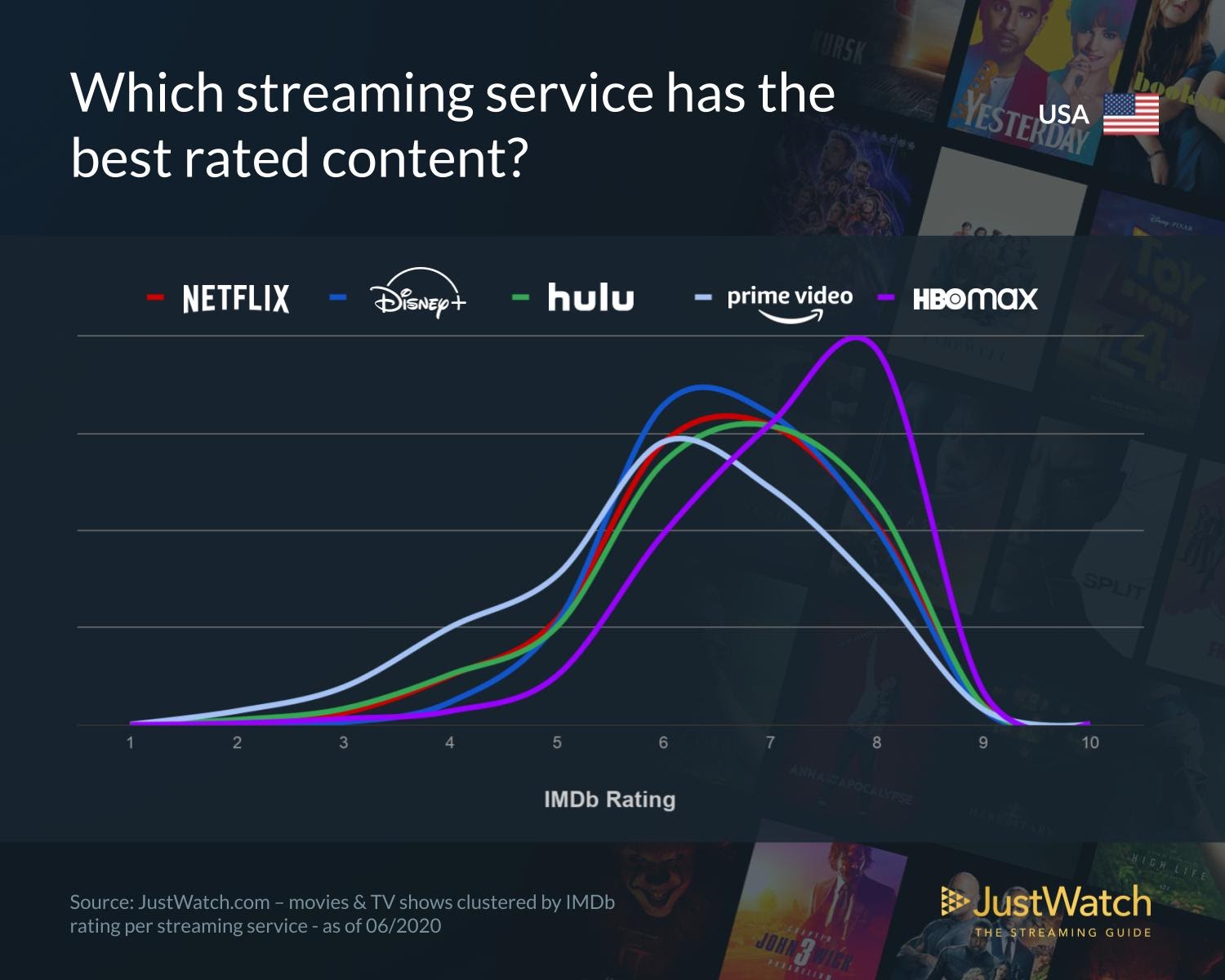 According to the rating system of IMDb, the total quality of the contents in each streaming service has been investigated by JustWatch, which is the contents searching platform where you can search all your streaming sites in the one site.
Here is the introduction to the best 5 video streaming services to watch highly-rated movies, anime, TV shows and so on.
1. HBO Max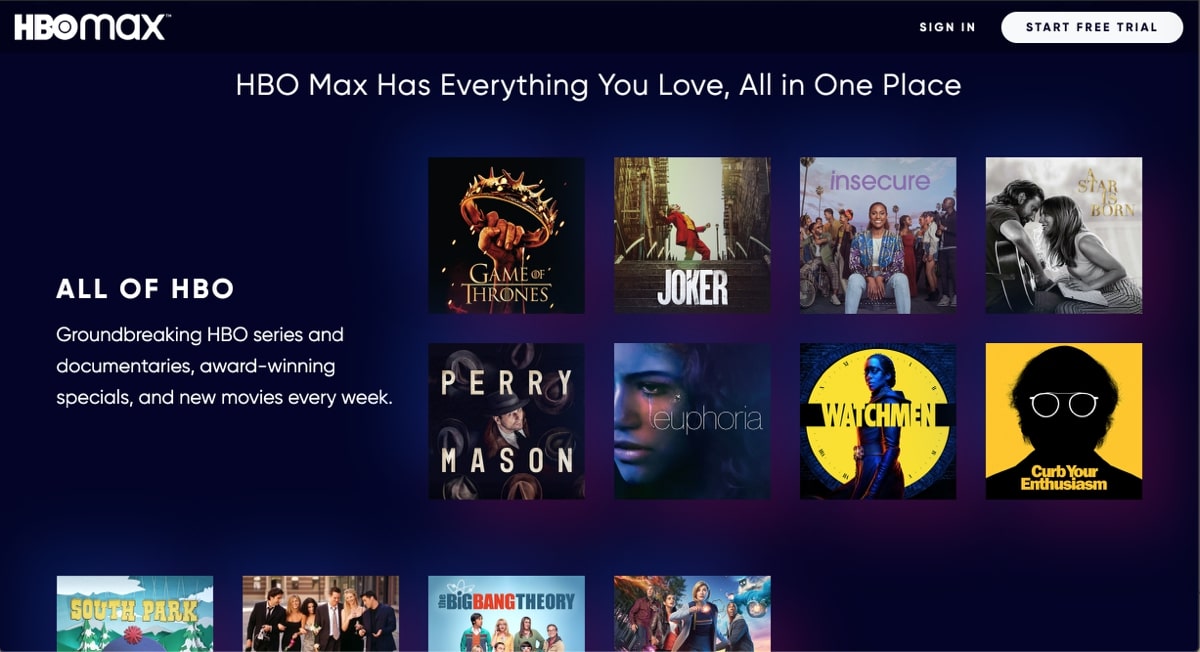 HBO Max, the new video streaming service, was created by Warner Media in the United States in May 2020. WarnerMedia's subsidiaries HBO and The CW are known for DC Comics, Game of Thrones, and other many popular works. In addition to the current popular movies and TV series, HBO Max will produce exclusive new movies and spin-offs and distribute them on the enormous streaming site.
The research by JustWatch says the quality of the whole site movies is the highest of other video streaming services holding the most high-rated contents (around Rating 8). You can watch over 2,000 titles on HBO Max at launch, and more movies and TV shows will be added in the future. The streaming service is available in the United States at first and will be spread to Latin America and a part of Europe in 2021.
Price: $14.99/month (As of June, 2020)
Website: https://www.hbomax.com/
2. Hulu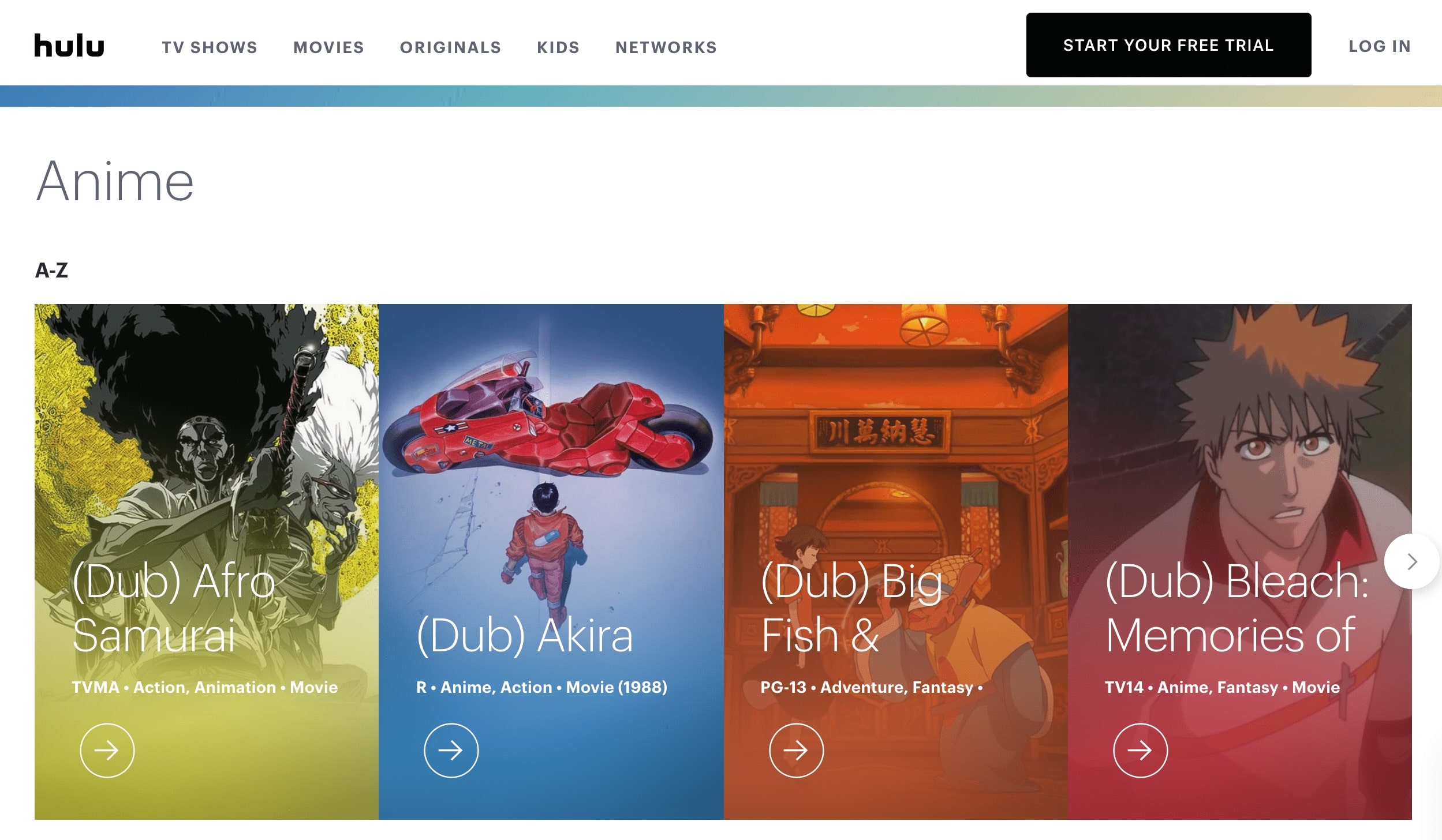 Hulu is one of the most famous subscription-based video streaming services in the world. It officially began its video-on-demand service in 2008, and there are over 30 million users in Hulu now. Hulu offers a wide range of movie lineup from films and international TV shows to anime.
In view of the JustWatch's statistics, Hulu is the quality platform consisting of highly rated videos especially rating 8-9. The Walt Disney Company is the major owner of Hulu, but the streaming site distributes more adult-oriented content rather than Disney's services.
Price: $5.99/month (As of June 2020)
Website: https://www.hulu.com/
3. Disney+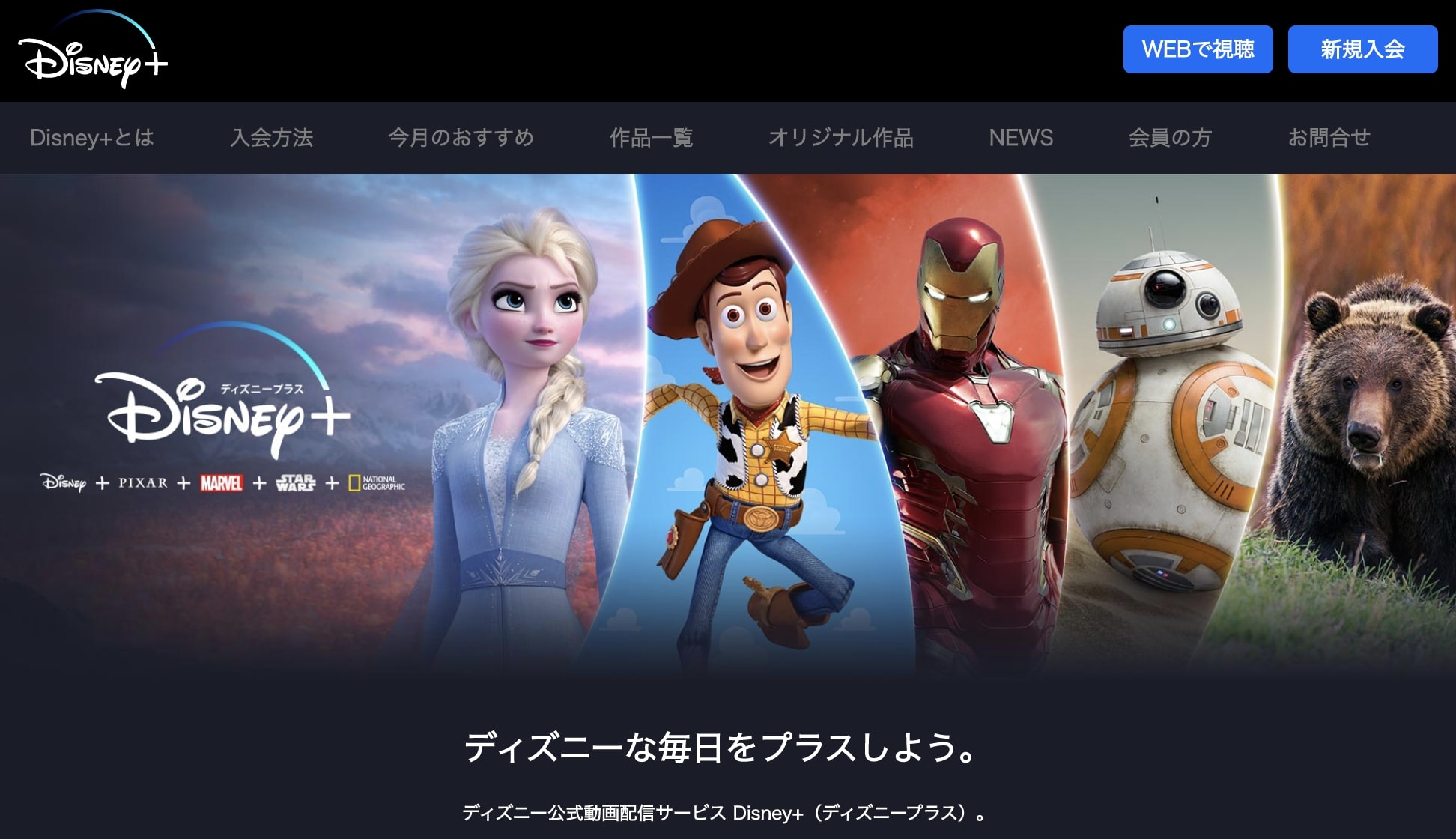 Disney+ (Disney Plus), the video streaming service on the newer side, has expanded its service range all over the globe since it was launched in 2019. Disney+ mainly provides the contents of its famous subsidiaries' brands including Disney, Pixar, Marvel, Star Wars, and National Geographic including a variety of kid's contents.
Compared with the other Disney's owned streaming service Hulu, Disney+ houses more contents for younger generations. There are exclusive videos that you cannot watch except in this service.
Price: 6.99/month (As of June 2020)
Website: https://www.disneyplus.com/
4. Netflix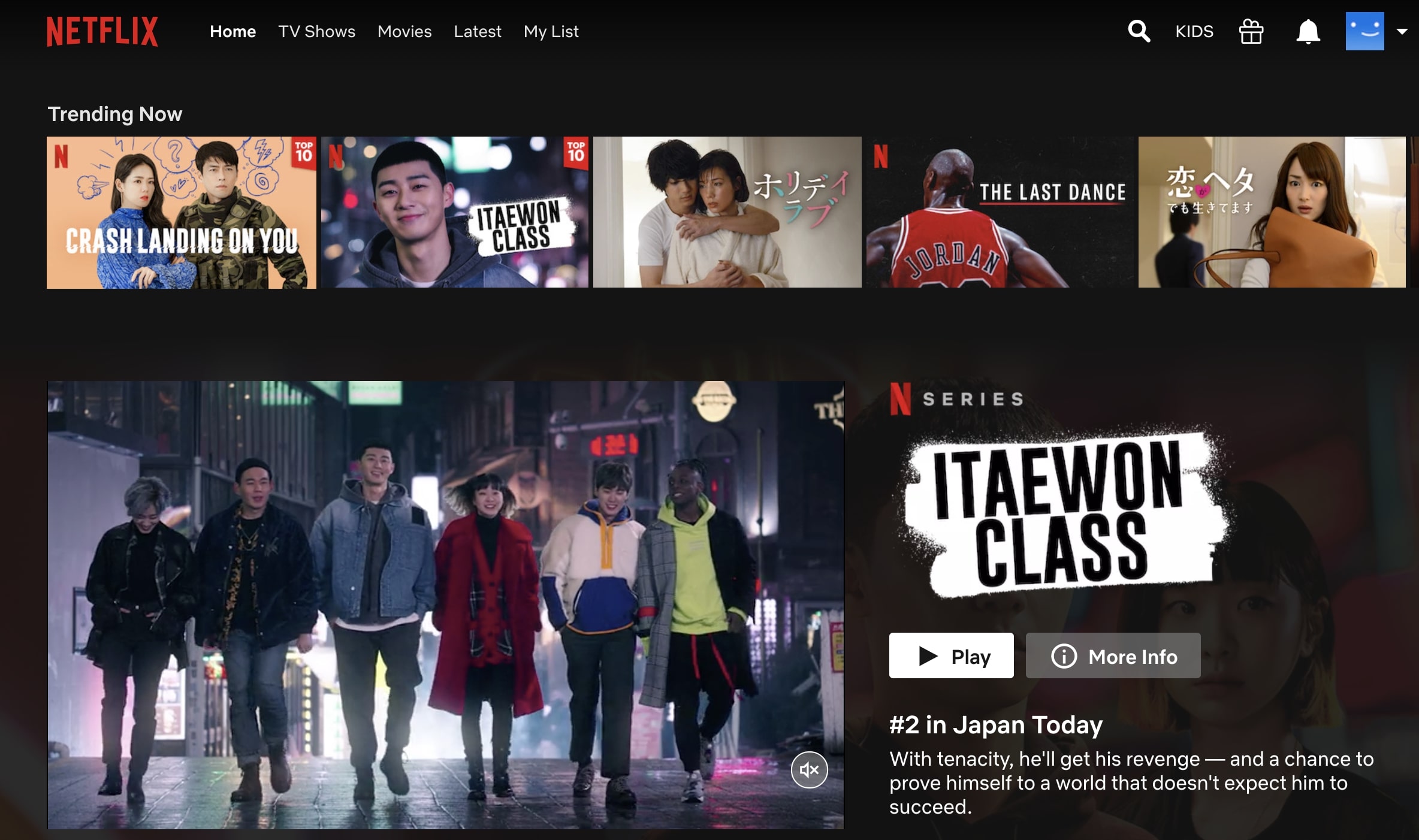 Netflix, which is now one of the largest and most popular video streaming services around the world, started its business in 1997. The gigantic platform is available in about 200 counties and there are various international movie options with a wide range of anime lineup. Netflix has numerous contents of not only worldly-known genres but also niche categories. Its anime category has included the Studio Ghibli movies in about 190 countries except for Japan, the United States, and Canada since February in 2020.
Netflix also produces original movies in an exclusive way. The hottest streaming service maintains an overall level of the contents averagely in terms of the rating of IMDb.
Price (Basic Plan): 8.99/month (As of June 2020)
Website: https://www.netflix.com/
5. Amazon Prime Video
Amazon Prime Video is one of the most-used streaming services to watch movies online since many people sign up for Amazon Prime. The enormous platform's video site covers all kinds of movie genres including the latest films and the classic and popular series.
Based on the JustWatch's figure with the IMDb's rating, quite a few contents in Amazon Prime Video receive lower scores (Rating 2-5). However, there is no reason not to take advantage of it if you use Amazon frequently for shopping and other Amazon Prime services.
Price: Amazon Prime Video is included in the Amazon Prime subscription fee ($12.99/month in the United States).
Website: https://amzn.to/34nGJ2j
---
For more info about video contents, you can enjoy at home now!
▽Related Articles▽
▼Editor's Picks▼
---