Best Restaurants in Koenji
Koenji Restaurant Guide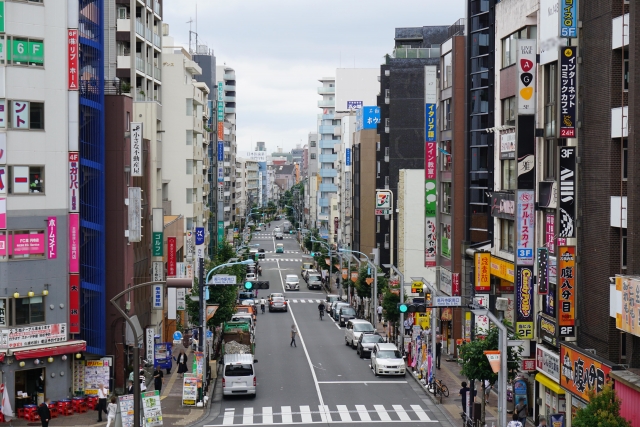 Hello everyone! Today I introduce you 5 popular restaurants in Koenji. There are many good restaurants in this area. So please check the list before you go to Koenji to make your Dinner time much better.
1. Sanukiya
This Sanukiya (さぬきや) was founded 1964. The shopkeeper is the second generation. In Sanukiya , you can have delicious Udon and fresh fish in the season, delicious Yonezawa beef, and seasonal sake that is compatible with each dish. What's more they have various kinds of sake. There are also sake which are difficult to find in other stores, so if you like sake, I would recommend this restaurant. And Japanese people often eat Ramen often after drinking, but at this restaurant, I recommend eating Udon at the end.
Map: https://goo.gl/maps/zhF657Wj9et
Business Hours: 18:00~23:00 (L.O.22:30)
Closed: Only Sunday
Price Range: about ¥5,000〜¥6,000
2. Mara
Mara (まら) is a restaurant offering local dish of Yamagata prefecture which is located in the Tōhoku region of Japan. In this restaurant, you can enjoy Yonezawa beef, soba, local sake of Yamagata. If you want to taste Japanese local dishes, I reccomend you this restaurant, Mara.
Map: https://goo.gl/maps/QTj2ZSL6jV22
Business Hours: Tue.〜Thu. 18:00~25:00 /Fri.18:00~25:00/Sut.17:00~26:00/Sun.・Hol 18:00~25:00
Closed: Only Mon.
Price Range: about ¥3,000〜¥5,000
3. Spice Curry Seiran
Actually, there are many curry restaurants in Koenji, but this Spice Curry Seiran (スパイスカレー青藍) is a popular shop among many curry restaurants. It is a new curry restaurant, opened in November 2017, but it is already so popular and famouse. The restaurant was introduced on television. It is curry made with plenty of spices. Also, as you can see from the photo, various vegetables are topped, you can enjoy not only the spice's smell but also the texture. Since this restaurant is still popular, I recommend going before opening the restaurant if you want to try the curry.
Map: https://goo.gl/maps/Ygdf3w8QCNq
Business Hours: 11:30〜14:00 ・18:00〜20:00
Closed:Tuesday, Friday
Price Range: about ¥1,000〜¥2,000
4. Engine
This restaurant, Engine (エンジン), is an Italian restaurant like a hideout which is located in a residential area. They offer beef, venison and wild boar meats. In Japan there are not so many restaurants which offer these meats. They have many kind of liquor. They have natural wines and good grappas too. Because the restaurant is stylish and open until late at night, I reccomend you to go before returning to your hotel.
Map: https://goo.gl/maps/qAi5G9BwtbE2
Business Hours: 18:00~25:00
Closed: Tuesday
Price Range: about ¥3,000〜¥6,000
5. La Cocina del Cuatro
La Cocina del Cuatro (ラ コシーナ デル クアトロ) is a popular Spanish restaurant which is ranked high among popular restaurants in Japan on Japanese restaurant site', "Tabe log's rank". They offer classic Spanish dish and modern Spanish dish too. These dishes look beautiful and taste delicious. Not only Japanese but also many overseas customer who live in Japan visit the restaurant. There are many delicious wines and these are not so expensive. This restaurant also opens until late.
Map: https://goo.gl/maps/gQCDRGpCzk22
Business Hours: Lunch 12:00〜14:00
Dinner (Tue.〜Sat.)18:00〜25:00 / Dinner(Sun.)18:00〜24:00
Closed: Monday
Price Range: Lunch about ¥1,000〜¥2,000 ・Dinner ¥8,000〜¥10,000
I hope you'll enjoy a fancy dinner in Koenji. Thank you for reading:)
For more information about great places to eat out in Tokyo, here are some more articles for you to check out!
▽Related Articles▽
▼Editor's Picks▼
---