Koenji Area Guide: Best Things to Do in Koenji, Tokyo
Koenji: Best Things to do in the hipster neighbourhood in Tokyo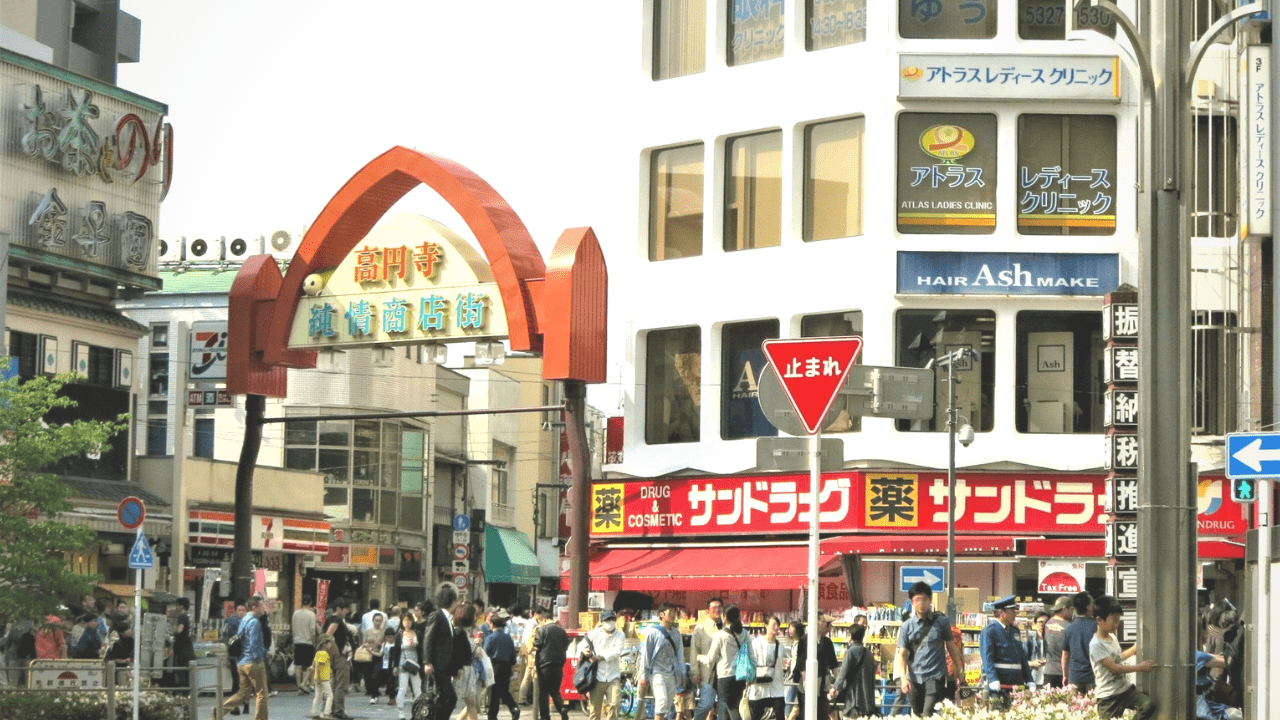 Tokyoite's favourite neighbourhood, Koenji is one of the coolest spots in Tokyo which is slowly becoming popular among tourists. Meet the cool and wacky hipster culture of Tokyo by exploring Koenji!
Koenji is one of the special town in Tokyo. The town is always ranked in the top 10 cities which Japanese young people want to live in. I'm also moved to Koenji recently. So today I will show you some spots of Koenji!!
1. Vintage clothing store
In Koenji, you will see many Japanese young fashionable people everywhere. Lot's of them come to Koenji to find unique clothes.Because there are many vintage clothing store in Koenji.Specially North side of Koenji, on Azuma street(あづま通り-Azuma Dori)there are many interesting stores of clothes, accessories, hats, bags, shoes and so on. You won't find these unique and special items otherplace. To our joy these are not so expensive, so enjoy to find your favourite one.I'm sure you'll find many vintage clothing store easily in Koenji.
So I introduce you just one popular store "Small Change" which has Men's clothes and Ladie's clothes.That store has an abundant line-up of products, so shopping will be fun.
URL: https://www.smallchange.jp/shop_koenji.html (Japanese only)
Map URL: https://goo.gl/maps/SFTVyUn78MN2
2. Book store
Koenji is famous as the town of book.Every 10–15 minutes you walk, you'll see some book stores. Many bookworms come to Koenji to find books. Because these book store is special. You may get some special books which usual book store doesn't have.
I introduce you my favorite book store, "Ehonya Rusuban Bansuru Kaisha"(えほんやるすばんばんするかいしゃ). They have many vintage children's books which are from Japan, U.S.A, U.K, Czech Republic, Russia, France, Germany, Hungary…and so one. So Enjoy searching your favorite book and being a kid again.
URL: http://rusuban.ocnk.net/page/36 (English)
Map URL: https://goo.gl/maps/HYGb2cVhvvp
3. Cafe
You find many coffee stores in your town also. However If you come to Japan, it's worth trying to have a coffee at Japanese cafe.In Koenji there are many small coffee store.
"Nanatsu mori"(七つ森) is the cafe which is founded in 1978 and loved by many musicians, writers and celebrities. This cafe is introduced often on TV or magazines as a popular cafe in Koenji. They offer a rice omelet, Pasta, Curry, Pudding, cake and coffee etc…Its cosy and nostalgic atmosphere makes you feel as though you have travelled back in time.
URL: https://www.tripadvisor.jp/Restaurant_Review-g1066458-d3751857-Reviews-Nanatsumori-Suginami_Tokyo_Tokyo_Prefecture_Kanto.html?m=19905
Map URL: https://goo.gl/maps/wdTRBYYgQwL2
4. Japanese restaurant
Do you know Tempura? Tempura is a battered, deep-fried food.Usually when it comes to Tempura, it said to be Asakusa. That's right. I've also thought so until I ate Tempura of "Tensuke" (天すけ) in Koenji.
When I went to "Tensuke", there was a very long line so I had to wait for about 30 mins. Actually I hate waiting but this Tempura is worth waiting. It's so hot that if you eat it in hurry you burn your tongue. And it's so crispy that if you eat it in hurry you cut inside of your mouth. But you never forget the taste of Tempura.It's relatively quiet during the daytime on weekdays. So if you come to Koenji, please try Tempura.
Map URL : https://goo.gl/maps/QStbLzh7ddF2
5. Public bath(銭湯-Sento)
Have you ever tried Japanese public bath?There are many local one here, Koenji. Recently big and modern spa and bath park are getting popular in Japan. However since you are here in Japan, might as well try retlo and local public spa.It cost under 500yen. If you are interested in public bath, Just try! Good bath relieves your weariness of the travel.
I recommend you" Kosugi yu"(小杉湯) which was founded in 1980! They have milk bath, various jet baths,they use 90m deep well water for these bath. Usually someone who got a tatoo are not arrowed to go to japanese public bath. But This "Kosugi yu" is open to these people.
URL: http://www13.plala.or.jp/Kosugiyu/ (Japanese only)
Map URL: https://goo.gl/maps/tPGt9NrgrXB2
How dose that sound to you?? I hope you'll like them:)
If you are looking for cool and unknown spots in Tokyo, you may like these articles below, too!
▽Related Articles▽
▼Editor's Picks▼
---