5 Best Observatories in Kyoto
The best spots to contemplate the view of Kyoto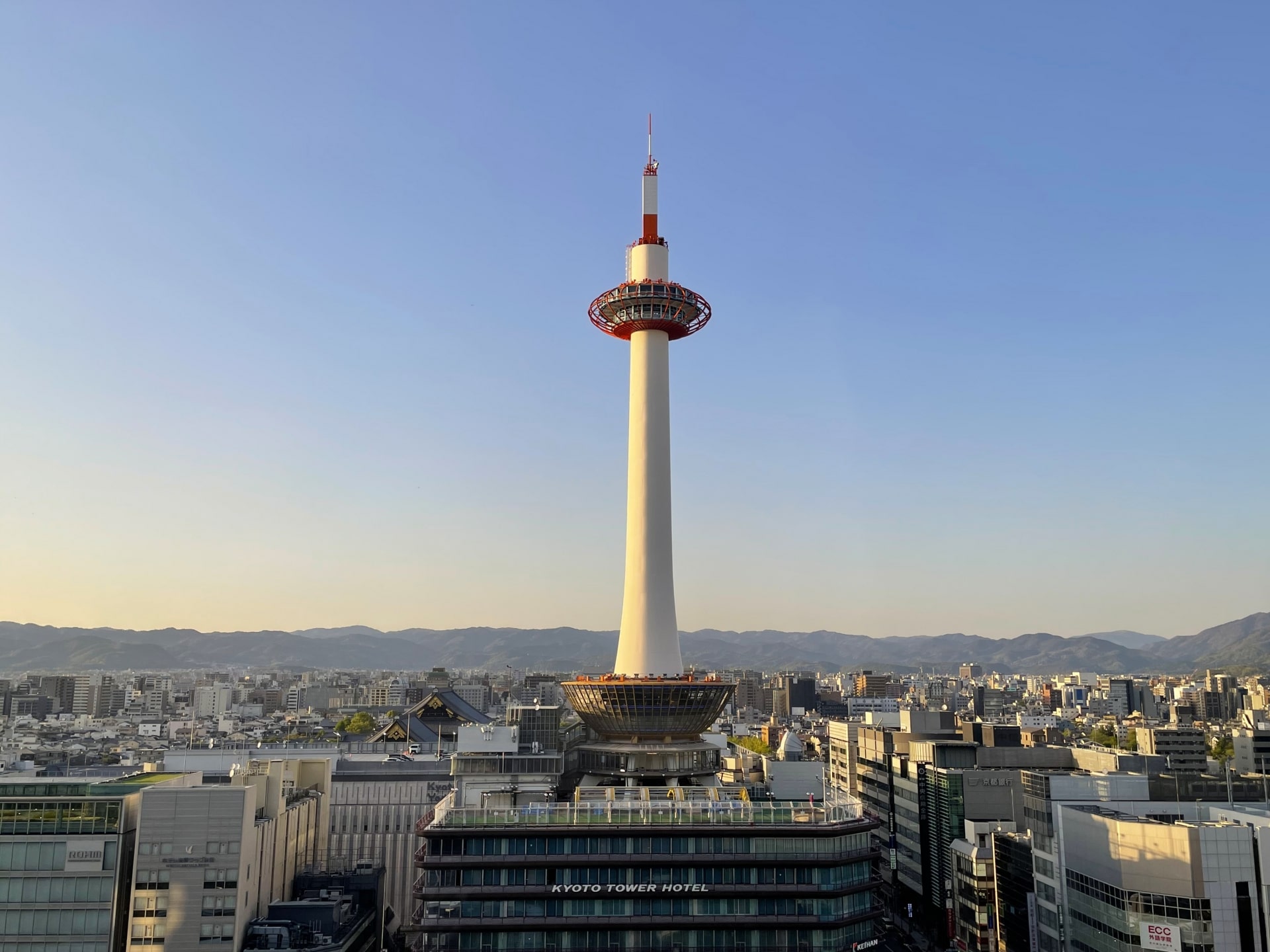 What are your plans for when you visit Kyoto in Japan? Visiting historic temples and shrines? Tasting exquisite Japanese food? All these are obviously great things to do, and you should definitely do them. However, I would like to suggest another thing you can do when visiting this fascinating place, and that is to see the views from an observatory deck.
One thing you will notice when you arrive in Kyoto is that there are not so many tall buildings in comparison to other large cities in Japan such as Tokyo, Osaka, or Nagoya. However, that doesn't mean there are no observatory spots where you can contemplate and enjoy the views of the beautiful sceneries of Kyoto.
In this article, I would like to share with you 5 of the best observatories in Kyoto. These observatory spots are not only located in tall buildings but also in nearby mountains that you can visit easily.
---
1. Kyoto Tower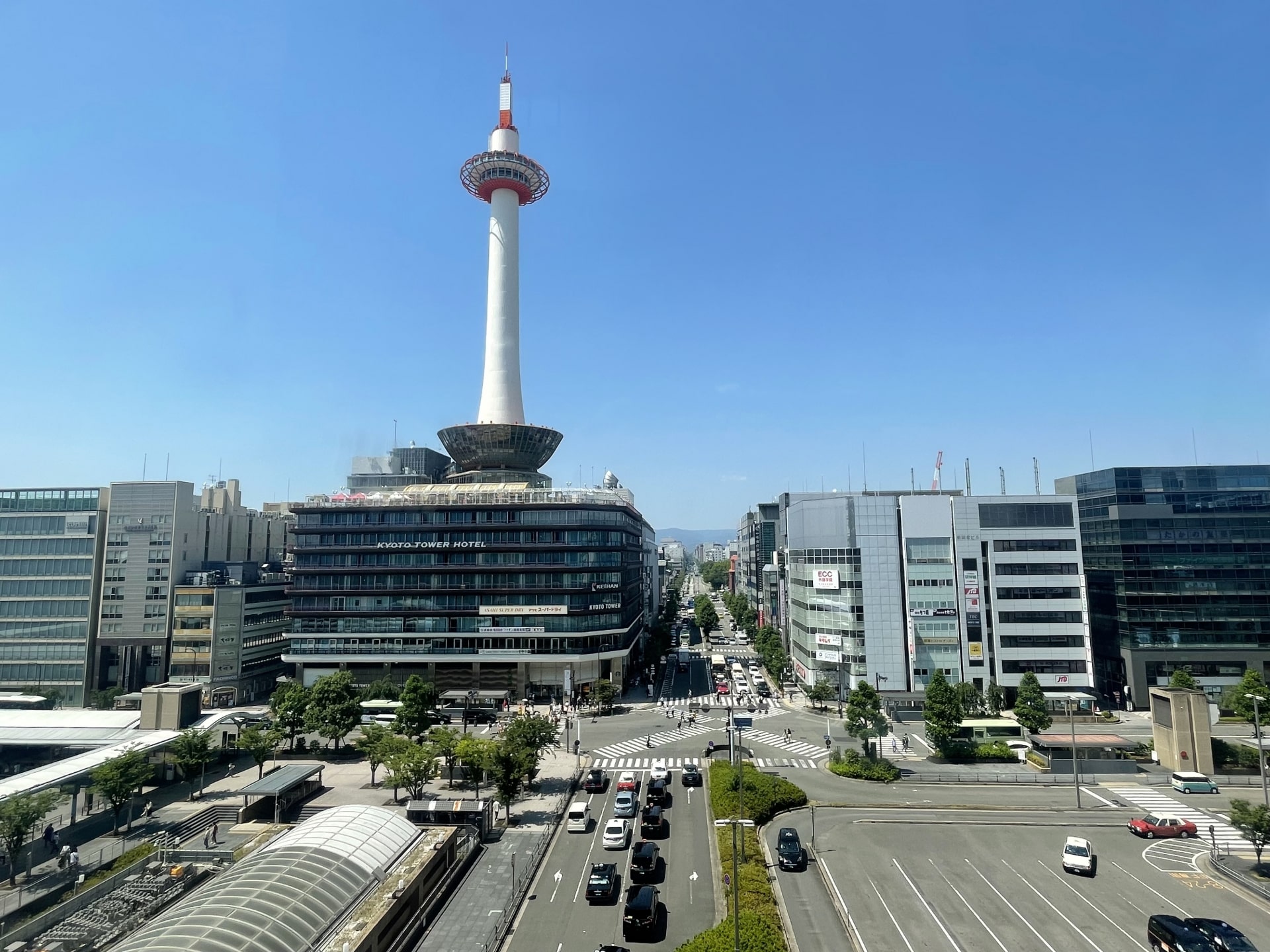 Ok, let's start this list with the obvious one. Kyoto Tower (京都タワー) is pretty much the first tall structure you will encounter once you step out of Kyoto station from the main entrance.
As I mentioned at the beginning, Kyoto city doesn't have that many tall buildings, but this is one of the few exceptions. Kyoto Tower has an observatory deck at a height of 100m. The tower is located in a very centric place, so you will be able to appreciate many of the main tourist spots from here such as Kiyomizudera Temple, Hongwanji, and Tofukuji Temple.
Other than the observatory floors, Kyoto tower also offers a sky lounge, a hotel, and various restaurants. Since it is right in front of Kyoto station, it may be a good choice as your first spot to visit when you travel to Kyoto.
The observatory deck is usually open from 10:30am to 9pm.
▶Official Website: https://www.kyoto-tower.jp/en/
2. Shogunzuka Seiryuden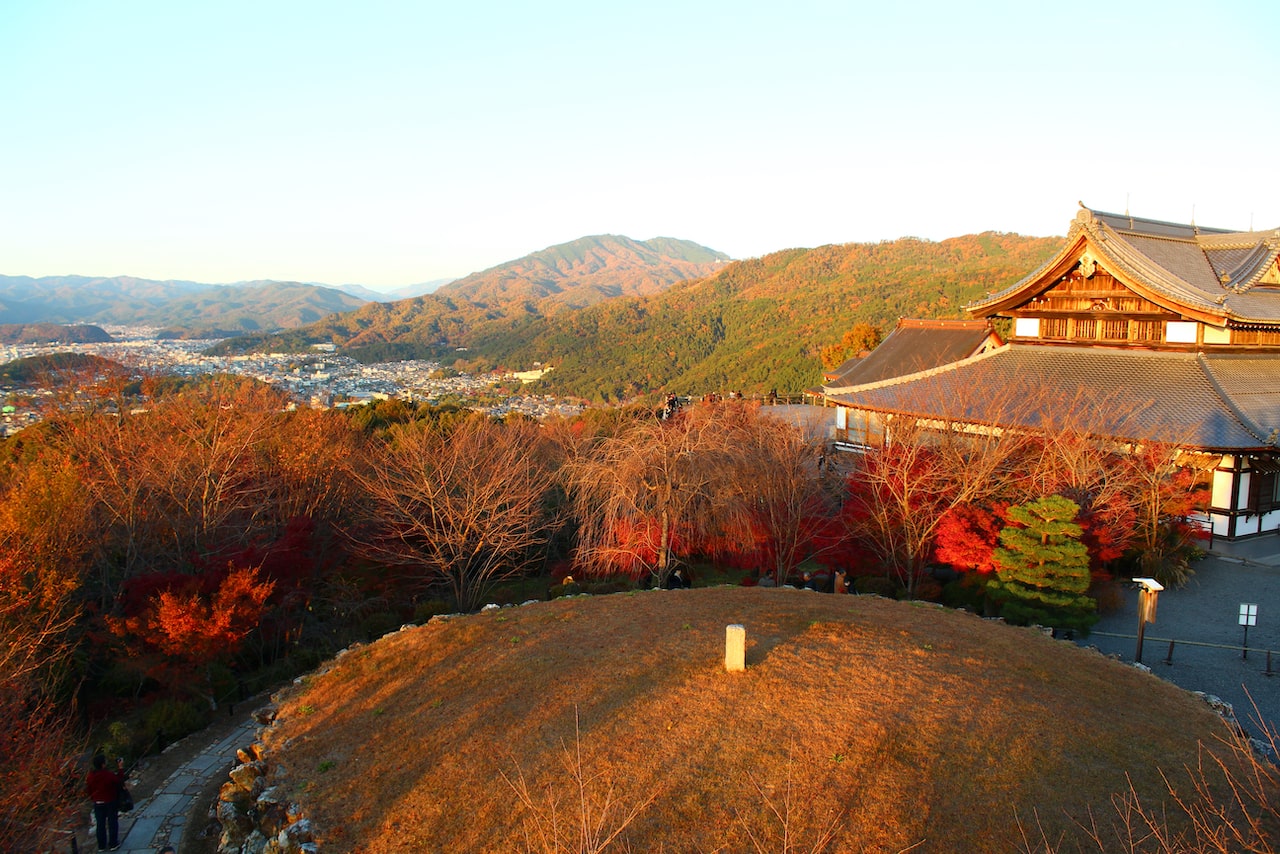 The next observatory spot I'd like to share with you is the Shogunzuka Seiryuden (将軍塚青龍殿). This structure is located on top of Mt Higashiyama which is northeast of Kyoto station. It is a large wooden structure that was completed in 2014 and it is now the place where the national treasure "Ao Fudo" is placed.
Another impressive thing about this observatory deck of this place is its spaciousness. It is 1046㎡, which is over 4 times more spacious than the observatory deck in Kyomizudera.
The observatory deck is usually open from 9am to 5pm. You will have a great panoramic view of the city of Kyoto.
▶Official Website: http://www.shogunzuka.com/english/
3. Gorogatake Park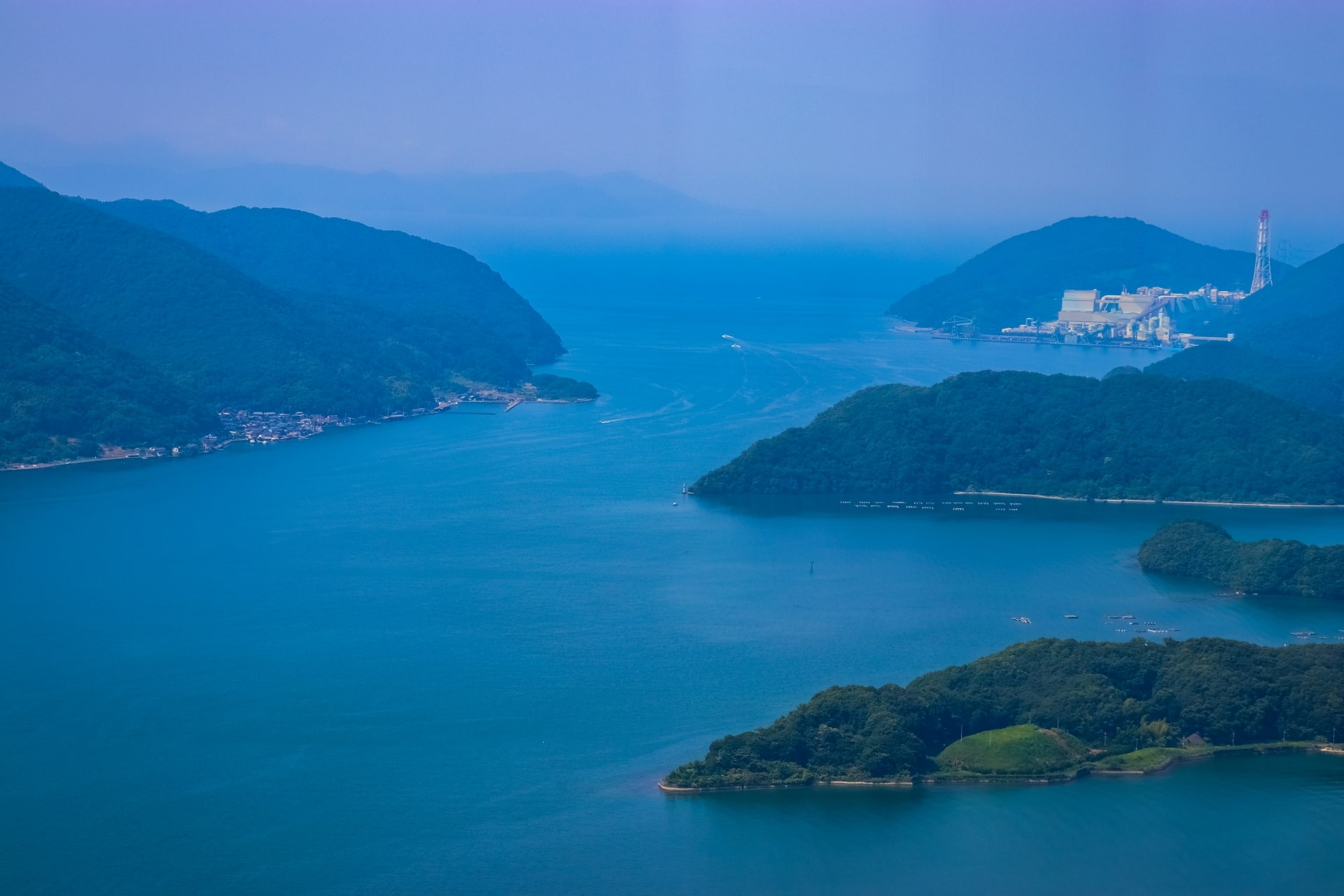 Our next observatory spot is located about 3 hours away from Kyoto by train. Gorogatake Park (五老ヶ岳公園) is a park located 300m above sea level, and it is facing the sea of Japan, so you can appreciate the beautiful view of Maizuru bay as well as the town of Maizuru. Also, from the Goro Sky tower, you'll have a 360° panoramic view from where you can observe the large ships from the Self-Defense Forces of Japan.
Other than the observatory deck (Goro Sky tower), you'll find in this park a cafe/restaurant, areas where you can see maple trees and pine trees, a memorial hall dedicated to Nakhodka (which is a sister city in eastern Russia), and also a children's play area.
The observatory deck in the Goro Sky tower is usually open at 9am (closing hours vary depending on the season and whether it is a weekday or weekend).
▶Official Website: https://goro-sky.jp/
4. Amanohashidate View Land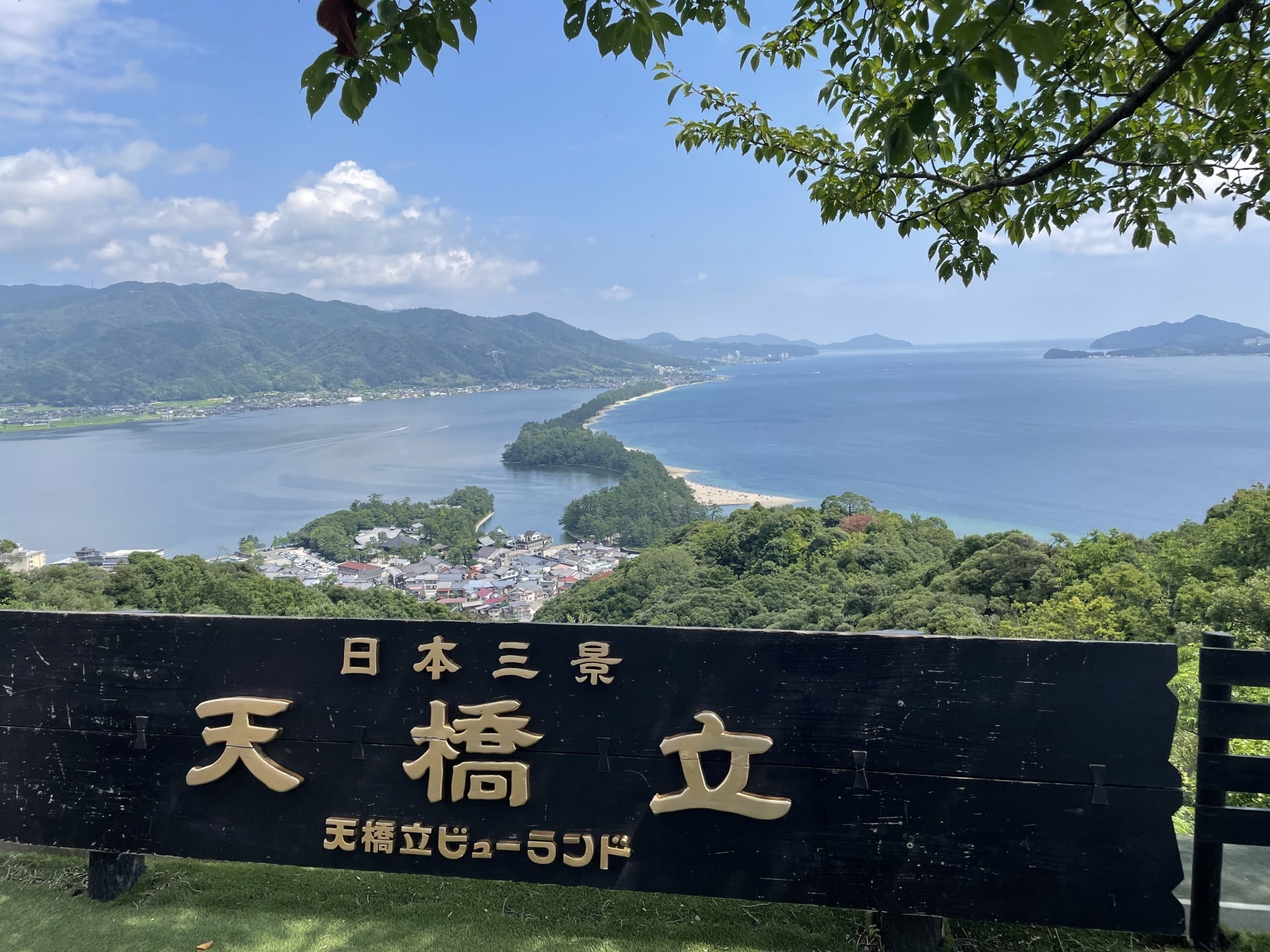 The next observatory view spot is actually not that far away from the previous one. Amanohashidate View Land (天橋立ビューランド) is a theme park/observatory spot where you can appreciate one of the three great views of Japan, Amanohashidate.
Amanohashidate is a nature-created land bridge that is 20 to 170m wide and 3.6km long and located in Miyazu bay. There are about 6,700 pine trees decorating this beautiful natural phenomenon.
Also, as I mentioned, this is a theme park, so you will find many rides, games, restaurants, and cafes.
Opening hours of the observatory deck vary depending on the season. it is usually open at 8:30am (9am during summer), and it closes somewhere between 4:30pm and 6pm.
▶Official Website: http://www.viewland.jp/en/
5. Bentenyama Observatory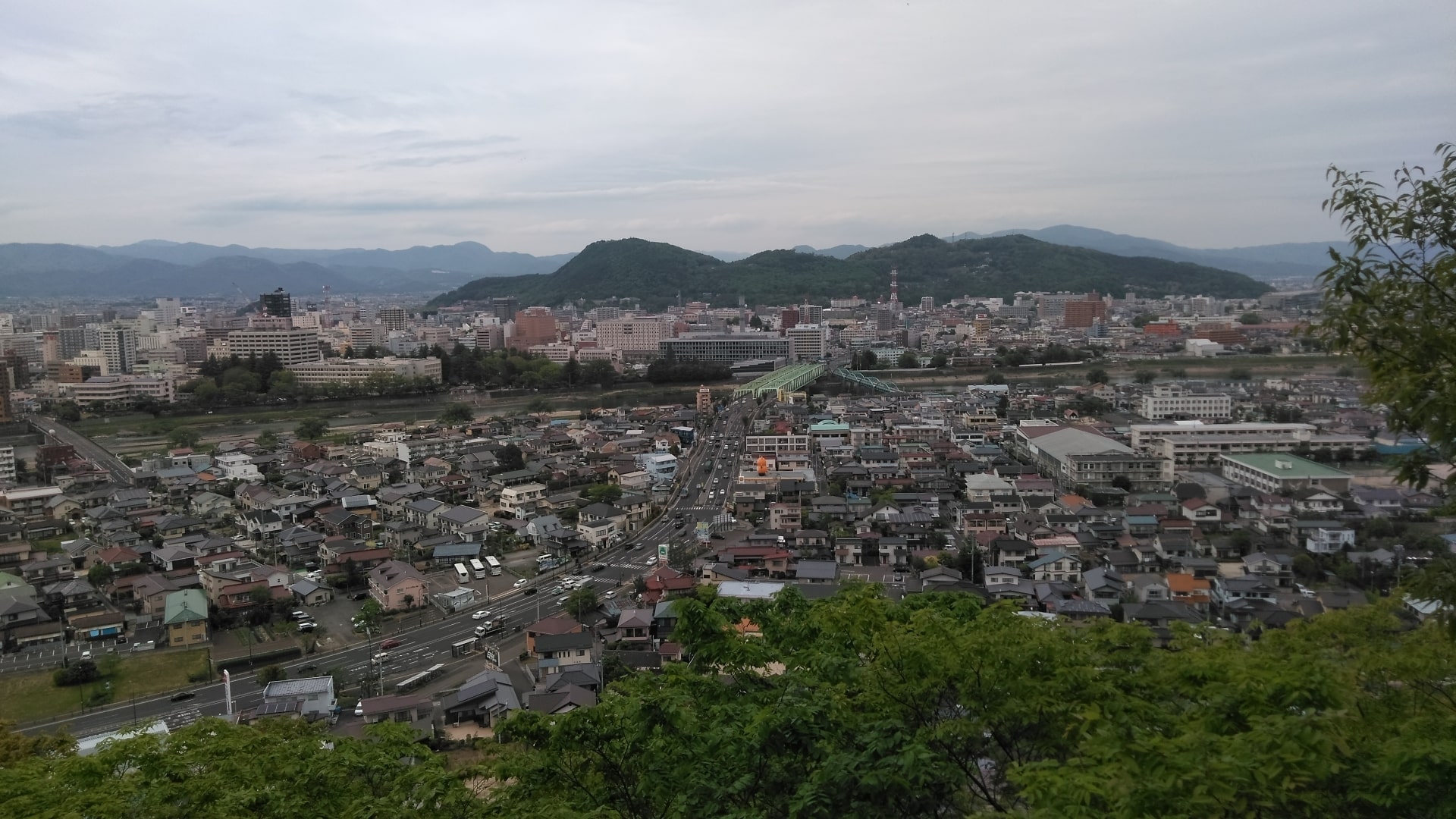 And lastly, on our list, we have the Bentenyama Observatory (弁天山展望台). From the previous observatory spot on this list, this next spot is located on the other side of Amanohashidate, located in Bentenyama mountain, within the vicinity of Nariaiji Temple (成相寺). The height of the observatory deck is around 350m from sea level and you'll have a clear view of Amanohashidate as well as the Miyazu bay area.
The observatory deck is usually open from 8am to 4:30pm.
---
▽Subscribe to our free news magazine!▽

I hope you enjoyed this article. As I mentioned at the beginning of this article, I think these kinds of spots where you can take a look at these great views are a nice option to get to know a place, in this case, Kyoto.
For more information about Kyoto and things you can do here, check out our other articles from the links below.
▽Related Articles ▽
▼Editors' Picks▼
---