Best Japanese Skin Brightening Face Washes
Must-Buy Skin Brightening Face Washes in Japan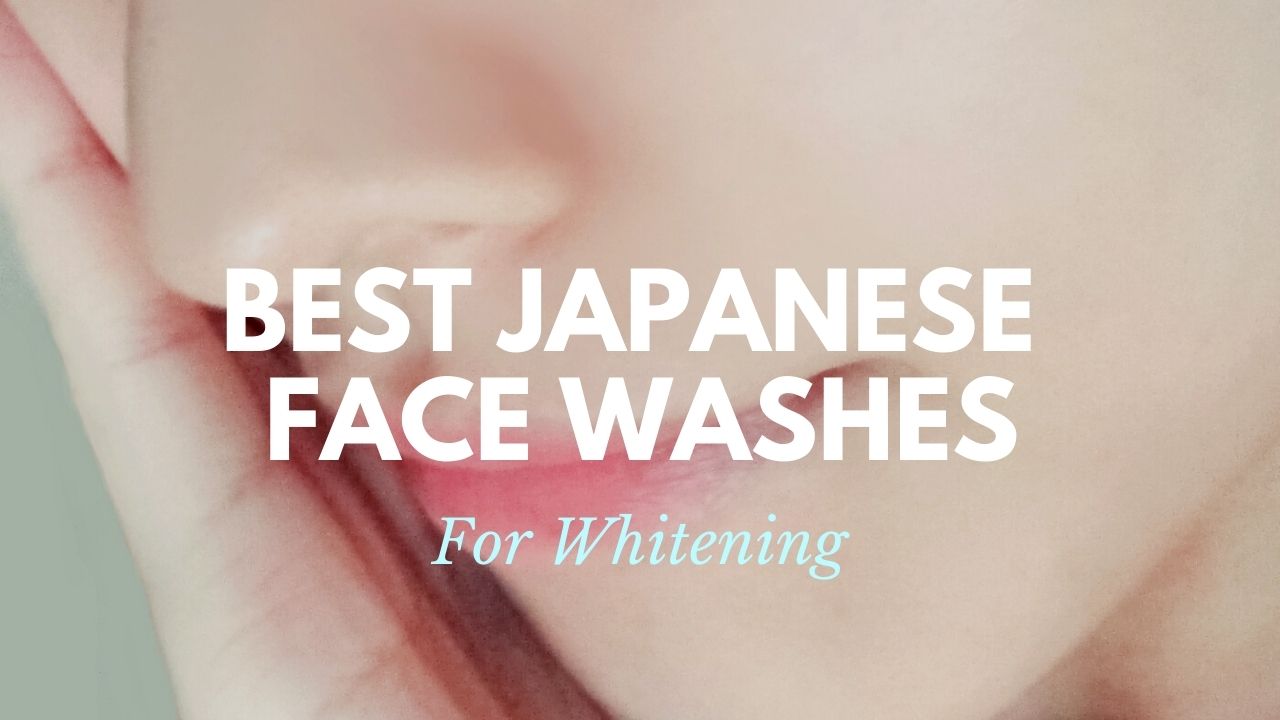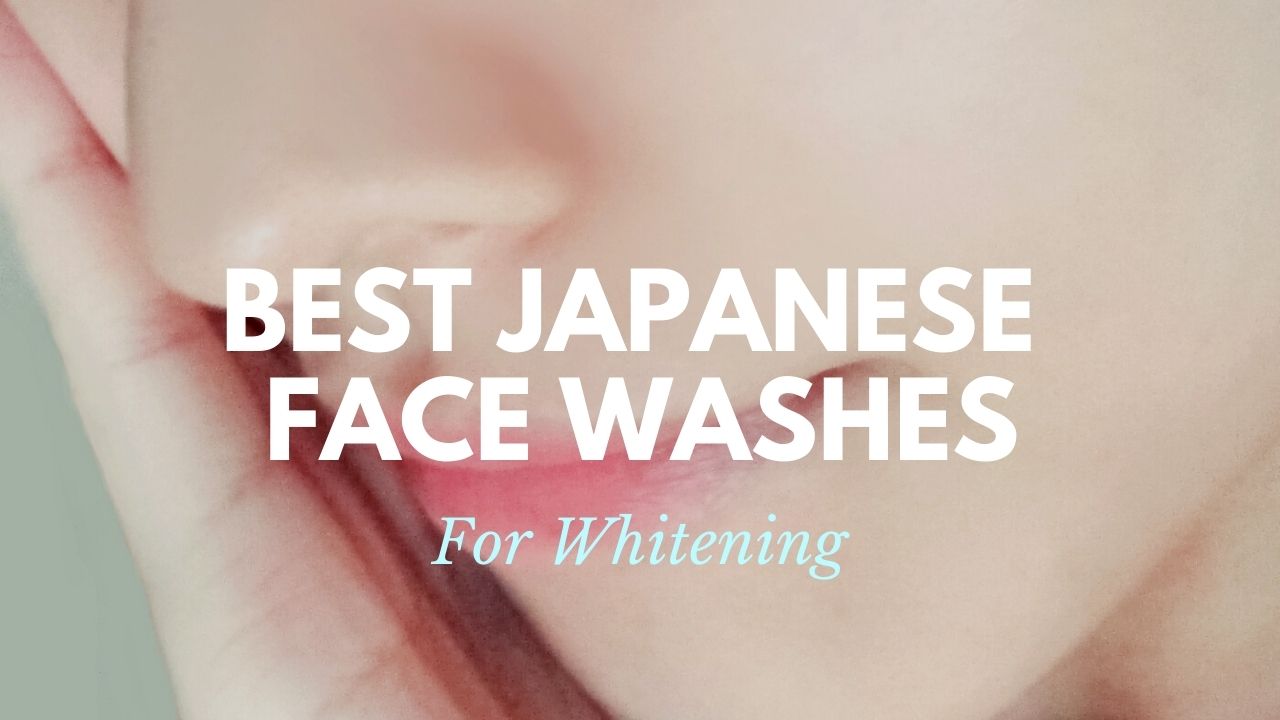 Want to achieve bright and translucent skin? Then you should definitely use skin whitening skin care products daily. Our skin is exposed to dirt, pollution and UV rays daily, which are harmful to the skin and can cause dullness, age spots and freckles. But if you use right skin care products that support to remove impurities and fight against excess melanin production, you can achieve clear and young-looking skin effortlessly.
For daily skin whitening care, I suggest adding these Japanese skin care products to your daily skin care routine. Here are some of the best Japanese skin whitening face washes which are designed to reduce dark spots, freckles and skin dullness and brighten up your natural skin complexion. So let's take a look!
*Please note that this article contains affiliate links.
1. Sekkisei White Washing Foam
Sekkisei is a long-selling Japanese skin care brand since 1985, producing plant based skin care products infused with Japanese and Chinese herbal extracts to achieve beautiful, snow-like translucent skin. The brand is popular not only in Japan but also overseas, and their iconic blue bottles are recognized in several countries.
Sekkisei White Washing Foam (雪肌精 ホワイト クリーム ウォッシュ) is a moisturizing and skin brightening facial wash which supports the regeneration of skin. It contains oriental herbs, Ritha tree essence, and palm derived washing ingredient. The fine foam smoothly cleanses away causes of dullness such as old skin cells with melanine and dark clog in pores, and leads to translucent skin. The gentle formula face wash does not put much burden on the skin, so it feels soft and moist after washing.
2. TRANSINO Medicated Clear Wash
TRANSINO is a medicated skin care brand developed specially for brightening care based on the scientific research of the pharmaceutical company, Daiichi Sankyo Healthcare. TRANSINO skin care products helps to suppress melanin production to prevent spots and freckles, and lead to vibrant and clear skin.
TRANSINO Medicated Clear Wash (トランシーノ 薬用クリアウォッシュ) is a medicated foaming facial wash for bright complexion. The fine and bouncy foam adhere to the skin and removes excess skin cells and impurities in pores which cause dark spots and skin dullness. It's formulated with 50% moisturizing cream ingredients and leaves the skin hydrated after washing. It also contains stratum exfoliating layer refine ingredient, vitamin c and acevia extract which help to achieve smooth and translucent skin.
3. Nameraka Honpo Brightening Cleansing Wash
Nameraka Honpo is one of the most popular drugstore skin care brands in Japan, offering a wide range of affordable yet effective skin care products for various skin types and concerns. Their soy milk isoflavone formulated skin care products are highly moisturizing and help to create smooth and soft skin.
Nameraka Honpo Brightening Cleansing Wash (なめらか本舗 薬用クレンジング洗顔) is a medicated facial wash from their skin whitening line. It contains the original fermented soy milk essence using Hokkaido's soybeans called Yukipirika as well as vitamin c derivatives which lead to bright and clear skin as well as preventing rough skin and acne. The rich lather gently wraps the skin and cleanses inside pores and light makeup while protecting skin's moisture.
4. SENKA Perfect White Clay
SENKA Perfect Whip is a cult-favourite Japanese skin care product popular across the world. The highly moisturizing facial wash contains natural silk essence and hyaluronic acid and cleanses the skin gently with rich and fluffy foam. Besides the regular moisturizing type in the iconic blue tube, there are Collagen-in for skin-plumping (Pink) and White Clay for skin-clarifying (White) available.
SENKA Perfect White Clay (パーフェクトホワイトクレイ) is a face wash containing white clay which is rich in natural mineral and supports the skin to regenerate. The micro-dense foam removes impurities deep inside pores and dead skin cells including melanin, and leads to one tone brighter skin. Like other face wash products of SENKA, it features the moisture infusion technology and leaves the skin moist and smooth after washing.
5. Softymo Medicated White Cleansing Wash
Softymo is one of leading brands of facial cleanser in Japan, offering highly effective and functional face wash and makeup remover products in an affordable price range. The brand's extensive lineup of cleansers includes oil, liquid, gel, cream, foam and sheet-type for various purposes and occasions.
Softymo Medicated White Cleansing Wash (ソフティモ 薬用ホワイトクレンジングウォッシュ) is a 2-in-1 cleansing foam which acts as makeup remover and facial wash. With plant-derived cleansing ingredients, it thoroughly removes makeup, impurities deep inside pores and remaining melanin that causes skin darkening. It contains soy milk fermentation essence for moisturizing effect as well as 3 kinds of beauty ingredients: vitamin c, hyaluronic acid and collagen to achieve smooth and clear skin.
6. Rosette Cleansing Paste White Diamond
Rosette is a long-selling face wash brand in Japan, known as a pioneer of cream type facial cleanser which they first released in 1929 when bar soap were the only option. The brand has been producing a wide range of daily-use facial cleansers for various skin types and concerns until today.
Rosette Cleansing Paste White Diamond (ロゼット洗顔パスタ ホワイトダイヤ) is a brightening face wash highly effective for skin dullness and dryness. It's formulated with 3 kinds of bright-up powder (diamond, pearl and sulfur) which thoroughly remove excess impurities and old skin cells that causes dullness and rough patches. It also contains 8 beauty ingredients to moisturize and condition the mature skin. The plant-derived and amino acid cleansing ingredients are gentle on the skin.
Thanks for reading! I hope you have enjoyed my picks of the best Japanese skin brightening face washes! Listed face washes are sold commonly at drugstores, cosmetics stores and variety shops in Japan, and some of products are also available to shop abroad or online with global shipping!
If you are into J-beauty, I'd recommend you to check out the online beauty store Kokoro which offers a wide selection of Japanese beauty products with worldwide shipping. Visit their website (Kokoro: http://bit.ly/32HfNbi) to check more Japanese cosmetics products! Free shipping is available when you spend over 40 USD 🙂
For more information about the latest Japanese cosmetics products, here are some more articles for you to check out!
▽Related Articles▽
▼Editor's Picks▼
---