Best Japanese Products to Buy for Winter
Must-Buy Japanese products to beat the cold in winter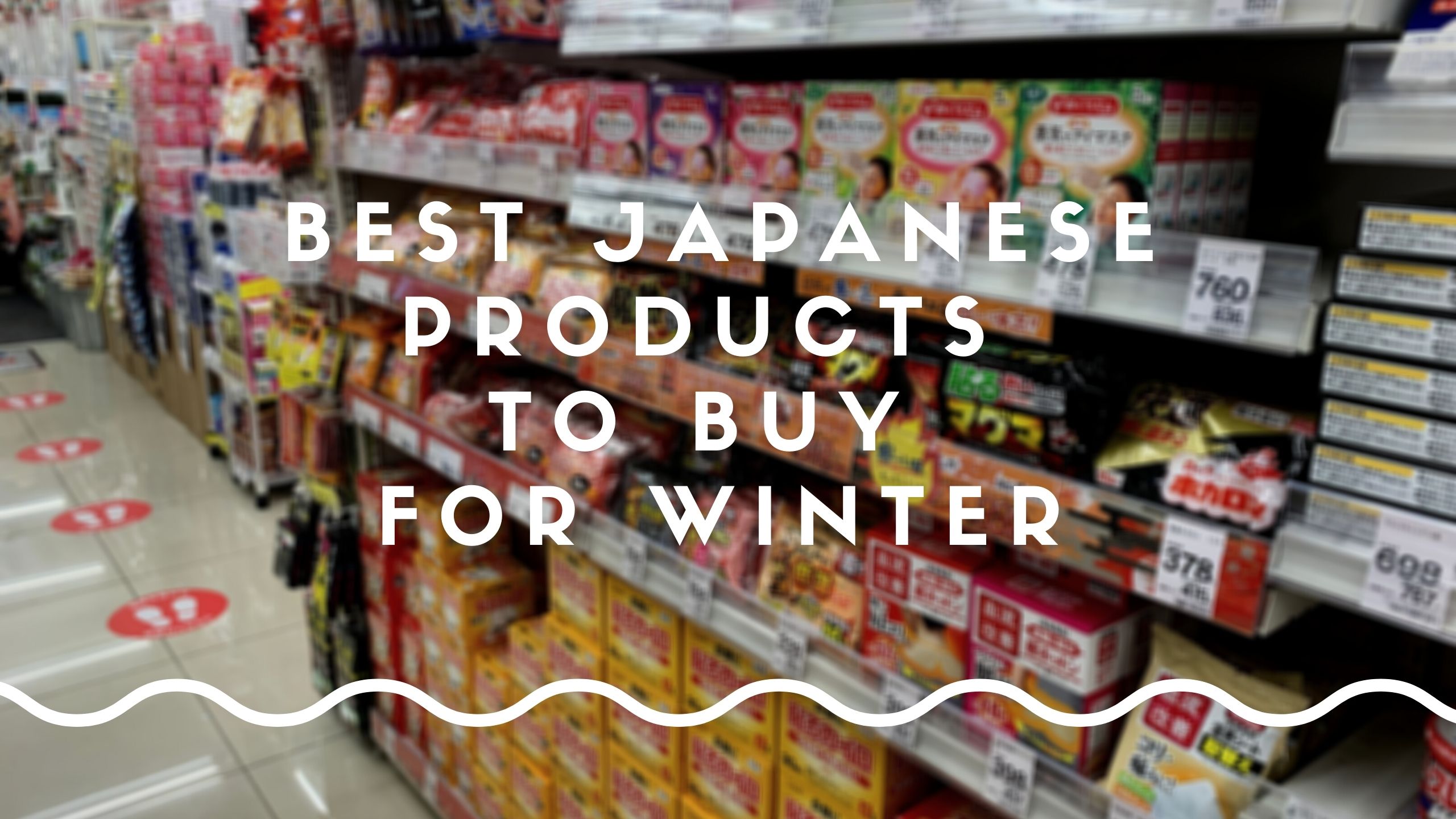 Winter is the time of year most awaited by many people (although personally I'm more of a summer person), and it certainly brings many good things: Christmas lights, gifts, holidays, etc. But it also has some drawbacks, especially in countries like Japan that are very cold. This is the time of colds, sore throats, chapped hands and lips, etc. Sometimes the bustle of daily life (work, family, friends, etc.) can make us forget to take care of ourselves, but especially this year that is being very hard, we have to take care of our health, both physical and mental.
One of the things I like the most about living in Japan compared to my hometown is that they have products for practically everything, even things you didn't think you needed! In Japan everything is designed to make life very easy and comfortable (at least in some aspects). Also, Japanese products are known worldwide for their high quality, but what some may not know is that many products are of high quality at a very affordable price. In this article I bring you my must-buys to spend the winters in Japan, but they are useful in any country with cold temperatures in winter. And all of them can be purchased from almost anywhere in the world, with international shipping available! Do you want to know these products? So let's go!
*Please note that this article contains affiliate links.
Shiseido Hand Cream Medicated
A good hand cream is usually a must for winter, since hands tend to crack when cold. There are many hand creams of many brands on the market, and you may think why expressly buy a hand cream from a Japanese brand. But I can assure you that Shiseido's hand cream medicated is unlike any other hand cream you've tried. The first time I bought it it was because between the cold and the water (I was working in a restaurant and sometimes had to wash glasses) my hands were very bad. As I had been putting off buying a cream and waiting too long, my hands were red and hurt a lot. It was putting on the Shiseido hand cream only once and noticing a huge improvement! Just by using the cream twice, my hands were completely recovered.
I have also recommended this cream to family and friends, with jobs such as cleaning staff in a hotel where they use chemical products or nursing, where now with covid-19 during the day they use a lot of alcohol and wash their hands continuously and they have also been able to confirm the wonderful results of this cream.
▶ Shop now the Shiseido hand cream medicated ! (100g) -Japan-
▶ Shop now the Shiseido hand cream medicated ! (30g) -Japan-
▶ Shop now the Shiseido hand cream medicated here!(100g) -USA-
Megrhythm Steam Hot Moisture Mask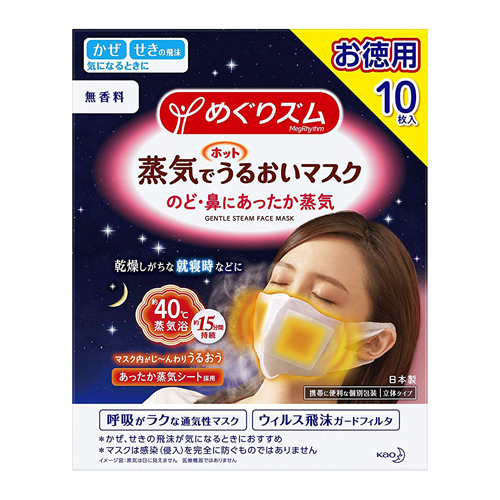 Now with the coronavirus the use of the mask is spreading in many other countries, but in some Asian countries such as Japan, China or South Korea for a few years now, the mask is an essential product every winter. Kao is a famous Japanese household cleaning products and cosmetics company that has been marketing hot moisture masks for a few years now. Yes, it's just what it sounds like: they are masks that when you remove them from the pouch and put them on your face, after a few seconds they start giving off warm steam. The effect lasts approximately 15 minutes. In Japan these types of products that emit heat are quite common, such as the famous kairo (small heat patches).
These masks aren't to be used all day like normal ones or to prevent the spread of any virus. They are used for problems of dryness, colds, coughs, etc. The mask helps you breathe better, and can help alleviate the symptoms of a common cold for example. It can also help prevent colds. On very cold days or if you have to go to a place where it is very cold, it is a way to keep your face warm, which is usually the most unprotected part. It's recommended to use them for example before going to sleep. Some Japanese use them when they have a cold and sleep with them, because they say that this way they can recover sooner.
For more info in English: https://www.kao.co.jp/megrhythm/mask/en/
Check the Price▶ Megrhythm Steam Hot Moisture Mask Unscented
Check the Price▶Megrhythm Steam Hot Moisture Mask Lavender
Kobayashi Netsusama Cooling Gel Sheets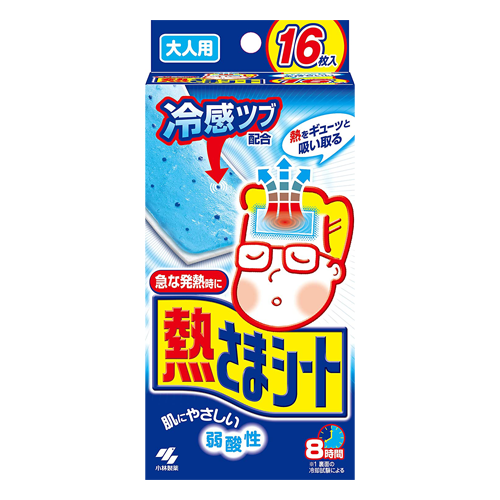 Kobayashi's Pharmaceutical cooling gel sheets are used to help reduce fever. Luckily, I only had to use this product once, but it's the most popular in Japan and you can easily find it almost everywhere, even in konbini (convenience stores). A Japanese roommate recommended it to me one day that I had a fever and since he had it at home he gave me one of his sheets, and the truth is that it worked very well for me.
These cooling gel sheets are high in moisture and absorb heat quickly, cooling down a fever. According to the manufacturer, the cooling feeling lasts about 8 hours, offering a comfortable and stable cooling. They also have a version for children, recommended for use in babies over 6 months and up to 2 years.
Buy it Now ▶ Kobayashi Cooling Gel Sheets for Adults
Buy it Now ▶ Kobayashi Cooling Gel Sheets for Children
Shiseido Water in Lip Super Moist Keep
Another of the products that cannot be missed in winter along with the hand cream is a lip balm, since the lips are other of the great harmed by low temperatures and tend to crack. And my favorite for over 5 years is Shiseido Water in Lip Super Moist Keep. I must admit that I'm a huge Shiseido fan, but some of their products really have great quality at a reasonable price! My first winter in Japan, one of my friends worked in a drug store and she recommended Shiseido Water in Lip, and since then I haven't used any other than that.
Just like Shiseido Hand Cream Medicated, Shiseido Water in Lip Lip Balm is not a regular balm but a medicated lip balm. Because it contains natural spring water from Italy and hyaluronic acid, this balm is highly hydrating and keeps lips soft and nourished and provides watery shine to dry lips.
But the one I always buy is the Hokkaido edition, only available during winter. Hokkaido is the northernmost region of Japan, close to Russia, and the winters there are very cold and harsh. So the Hokkaido edition is formulated with Aqua Squalane 25 to provide longer-lasting hydration.
Order Now ▶ Shiseido Water in Lip Super Moist Keep
MegRhythm Hot Eye Mask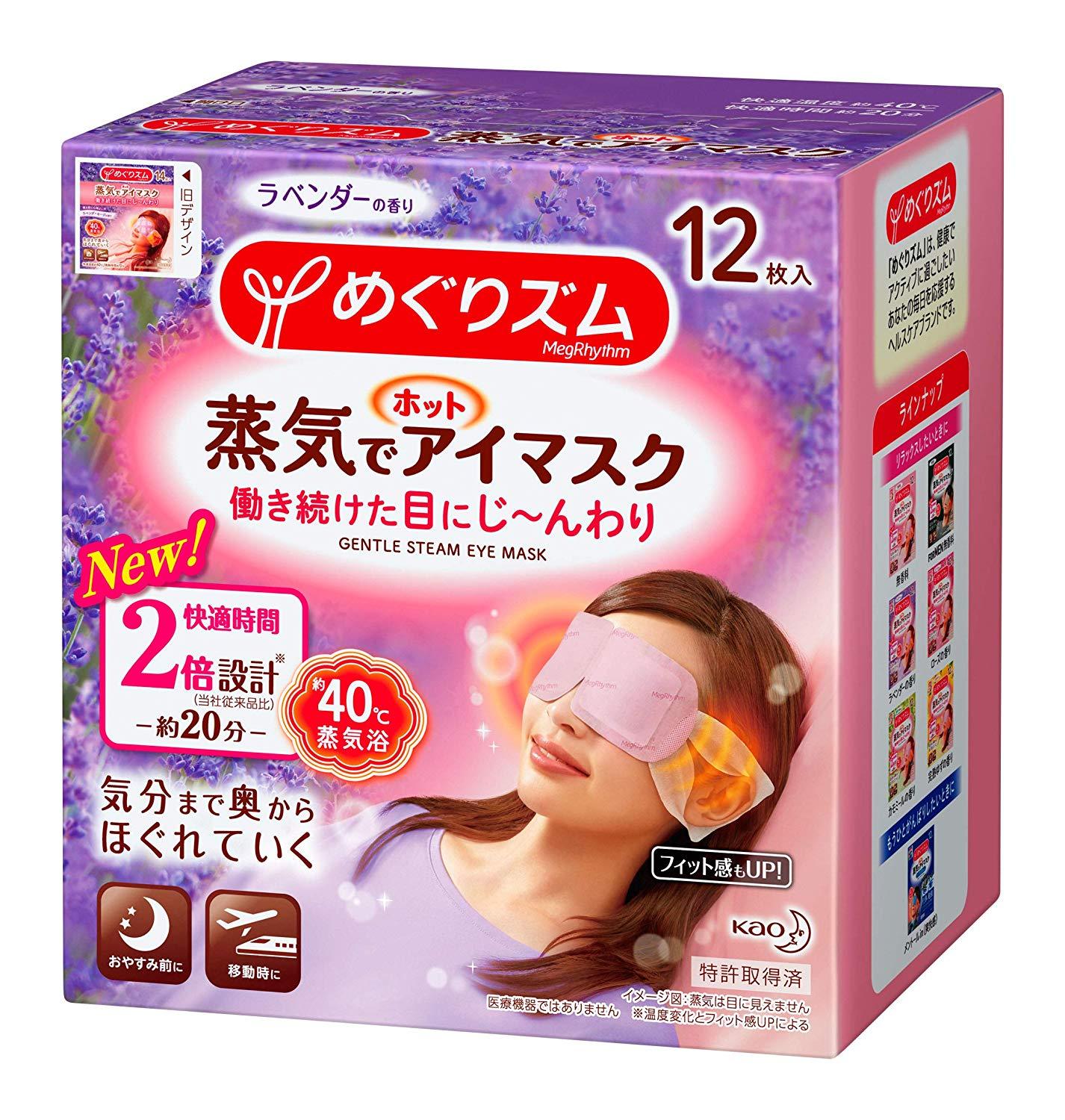 The same company that has the hot moisture masks that I have shown you before also has what has become one of my favorite products this year: hot eye masks. Until recently I had always seen them, but I had never dared to try them. However my insomnia problems have recently worsened, so I decided to give them a try and I loved them!
It's not that they will help with a cold or similar, but they help you relax and warm up. Winters in Japan can be very cold and sometimes work or the problems of daily life can stress us out. I use these eye masks just before going to sleep already in bed and they leave you a very pleasant and relaxing feeling, helping you to disconnect from your problems or worries and sleep.
If you have trouble sleeping like I do, I recommend having a hot tea or milk with honey and then using these hot eye masks before going to sleep. The effect is great! (at least in me)
For more info in English: https://www.kao.co.jp/megrhythm/eye/en/
Worldwide Shipping Available!
▶ MegRhythm Steam Hot Eye Mask Unscented
▶ MegRhythm Steam Hot Eye Mask Lavender
▶ MegRhythm Steam Hot Eye Mask Citrus
▶ MegRhythm Steam Hot Eye Mask Rose
▶ MegRhythm Steam Hot Eye Mask Chamomile
▶ MegRhythm Steam Hot Eye Mask Assorted
▶ MegRhythm Steam Hot Eye Mask for Men
▶ MegRhythm Steam Hot Eye Mask Menthol

What do you think of my selection of my favorite products? I'm a person who has a very bad time in winter since I'm not used to the cold, and these products are my salvation. I hope they can help you too 🙂
By the way, another of the most common problems in winter is usually dry skin. One of the most famous products in Japan is the Gokujyun series from HADA LABO. I haven't used any of their products yet, but in this article you have the best HADA LABO products and series, including the Gokujyun series but many more.
If you like the quality of Japanese products, especially cosmetics or related products, I'd recommend you visit Kokoro, an online beauty store with a wide variety of Japanese cosmetics products. They offer international shipping, and if you spend more than $ 40, shipping is free! Visit their website (Kokoro: http://bit.ly/32HfNbi) to check more Japanese cosmetics products!
For more information about winter in Japan or recommended Japanese cosmetics products, you can take a look to these articles too!
▽Related Articles▽
▼Editor's Picks▼
---