Best Japanese Mascaras for Length
Must-Buy Lengthening Mascara in Japan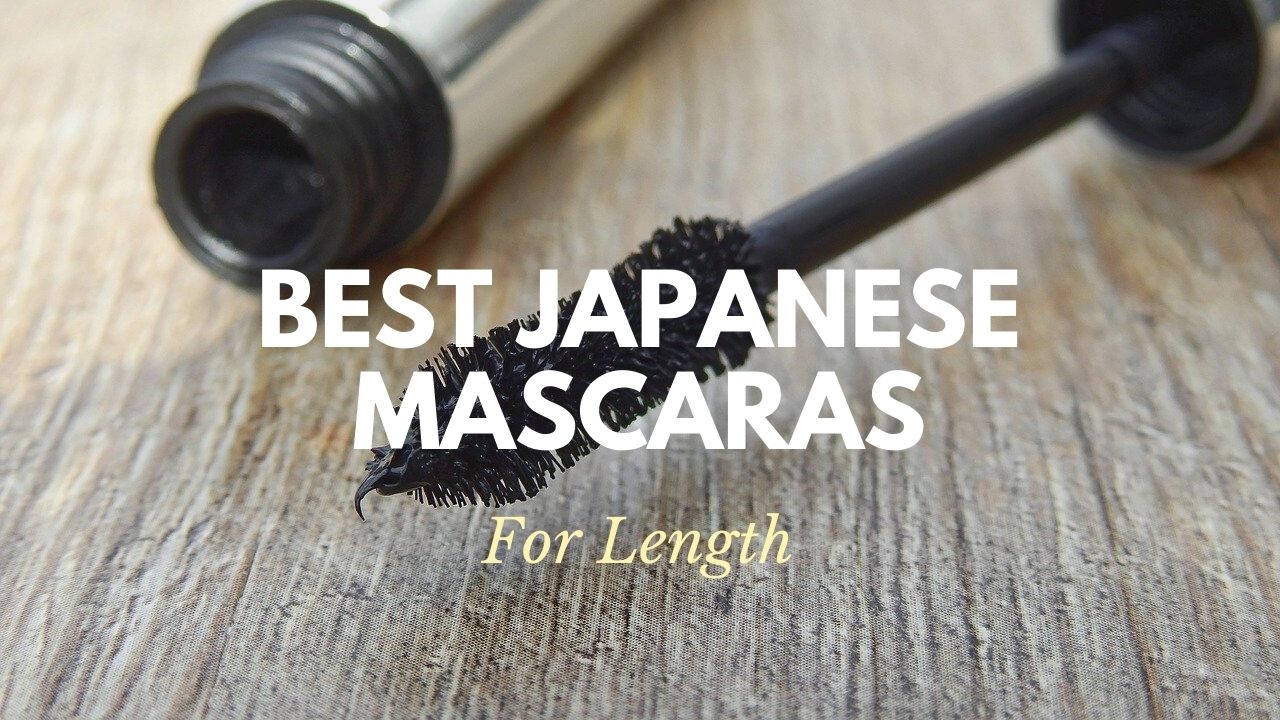 Japanese mascaras
are known for being high-quality and affordable and they are renowned by users worldwide. Various kinds of mascaras are available in Japan with different effects such as dramatic, volumized look and sky-high curled lashes. You can pick a mascara in Japan, depending on what effect and the finish you like.
In this article, I'd like to introduce some of the best lengthening mascaras that are available in Japan today. These lengthening mascaras help you to create naturally long eyelashes without smudging or clumping. If you have short lashes or want to get gorgeous, extra-long eyelashes, these products are highly recommended! So let's check them out 🙂
*Please note that this article contains affiliate links.
1. Heroine Make Long Up Mascara Super WP
Heroine Make Mascara is Japanese mascara series that won multiple beauty awards in the past decade. The series offers mascara with great effects for waterproofing, smudge-free and long-lasting curl, which is available with two types: for lengthening and volumizing.
Heroine Make Long Up Mascara Super WP (ヒロインメイク ロングUPマスカラ スーパーWP) is a long and curl type mascara that comes with curled brush and contains 5mm Long EX Fiber that adds eyelashes extra length. It contains Curl-Lock ingredients and Shape-Memory polymer that lock long-lasting curl. It's waterproof and smudge-free and resistant to water, sweat, tear, sebum and rubbing.
Price: 1,320 yen 【Shop Online】
2. Majolica Majorca Lash Expander Long Long Long EX
Majolica Majorca is an affordable cosmetics brand by Shiseido, targeting teen to 20s. The brand offers trendy, stylish and quality makeup products. One of the top-selling items by Majolica Majorca is mascara, which is available with several varieties and effects.
Majolica Majorca Lash Expander Long Long Long EX Mascara (マジョリカマジョルカ ラッシュエキスパンダー ロングロングロングEX マスカラ) creates upwards, separated long eyelashes just like peacock feathers. It contains LLL fiber that gives an extra length and bold look to each lash. This long-lasting mascara is highly resistant to water, sweat, sebum, and tears and holds the lashes up to 12 hours.
Price: 1,210 yen 【Shop Online】
3. dejavu Fiberwig Ultra Long Mascara
Dejavu is a pioneer brand of tubing mascara in Japan that launched their first tubing type mascara back in early 2000s. Since then, the brand continued to develop and improve their mascara products using a new innovation and the latest research.
Dejavu Fiberwig Ultra Long Mascara (デジャヴュ ファイバーウィッグ ウルトラロング) is a top-selling tubing mascaras in Japan and won multiple beauty awards including @cosme Best Cosmetics Awards. The smooth fiber film formula coats eyelashes evenly without clumping. It defines and lengthens each lashes beautifully. This tubing mascara is resistant to sebum, sweat, tears and smudging, yet can be removed easily with lukewarm water.
Price: 1,650 yen 【Shop Online】
4. Opera Mylash Advanced
Opera Mylash Advanced Mascara (オペラ マイラッシュ アドバンスト) is a best-selling mascara in Japan that won @cosme Best Cosmetics Awards for multiple times and joined the Hall of Fame list. The product is sold at local drugstores widely in Japan, and the price is surprisingly affordable!
It's a lengthening mascara but fiber-free and contains special particles that coat lashes and extend the length naturally. The slim brush allows you to catch every single lash and lift them up from the roots. The fast-drying formula locks natural curl of the lashes and keeps an elegant look for hours without smudging. If you prefer a mascara with a natural finish rather than a bold look, I'd highly recommend this product!
Price: 1,046 yen 【Shop Online】
5. D-UP Ultra Fiber Mascara
D-UP is a Japanese cosmetics company specialized in eye makeup and nail products. Their mascara, eyeliner and eyelashes are sold widely in local drugstores across Japan and have been gaining a lot of popularity in the past few years because of the quality and affordable price range.
The brand produces five types of tubing type mascara with different finish from fuller-looking to natural. D-UP Ultra Fiber Mascara (ディーアップ ウルトラ ファイバー マスカラ) is a lengthening mascara that contains a rich amount of fiber with two different length (5mm and 3mm). It comes with a slim brush that is easy to comb and separate individual lash without clumps. The mascara is waterproof but can be removed easily with lukewarm water.
Price: 1,650 yen 【Shop Online】
Listed mascaras are widely available at drugstores, variety stores and cosmetics shops in Japan, but you can also purchase some of them from abroad! Check an online store Kokoro, offering a wide range of Japanese beauty products with worldwide shipping. Visit their website (Kokoro: http://bit.ly/32HfNbi) to check more Japanese cosmetics products!
For more latest Japanese beauty products, please check out these articles, too!
▽Related Articles▽
▼Editor's Picks▼
---